Well thank God I went away to my cabin for some downtime in the sun this weekend…got back to Vancouver today and was greeted by our world-famous rain…lots of rain.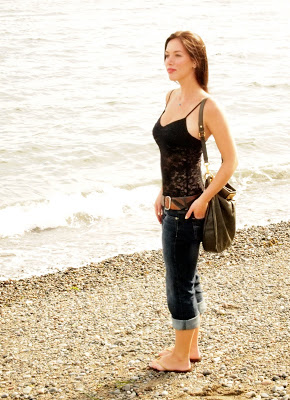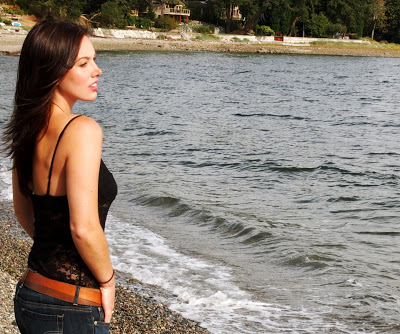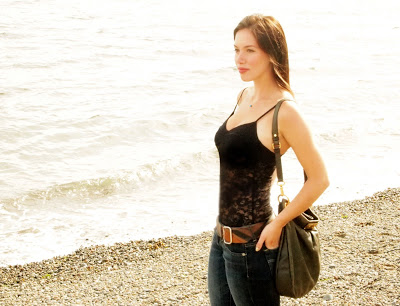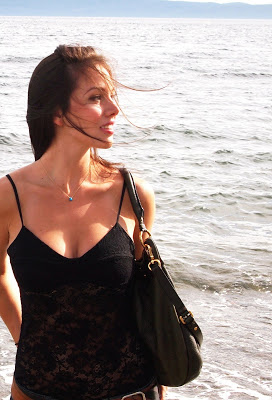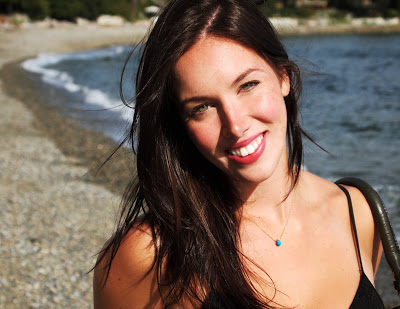 My boyfriend jeans took a big beating this weekend…they were rolled around in beach pebbles, drenched in sea water, and I even caught my dog Bailey (who was soaking wet post-swim) taking a little nap on them. To make it up to them, I thought I'd show them a little bit of love by pairing them with this lace bustier camisole by Wilfred. I wear Wilfred bustier tops compulsively, but I am loving this new lace one. Normally I'd layer it under something else to keep it from being too risqué, but I was working on my tan and lace lets more light in, so there you go. Couldn't compromise my bronzing.
The weekend was so relaxing, and really very well-timed as I somehow still needed some de-stressing time after finishing school. It's funny how easy it is to switch from hyper-active work mode into quite literally doing nothing other than swimming, reading, lying on the beach, and playing with my doggy. Miss it already!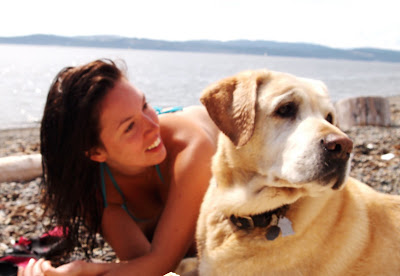 Wearing:
Wilfred lace bustier camisole
American Eagle boyfriend jeans
Havaiana gold flip-flops
Marc by Marc Jacobs handbag
Vintage leather belt