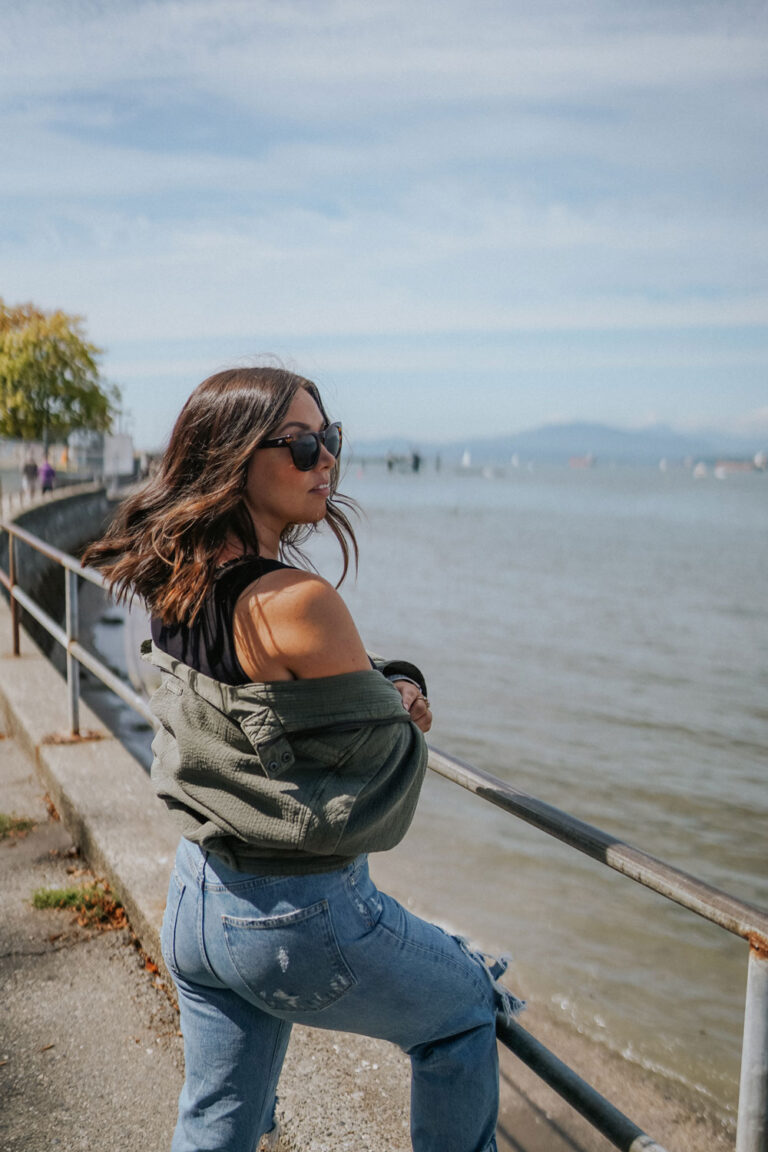 Notice anything a little different? Perhaps something to the tune of like…15 inches of hair gone? Yup, that's right, me and my hair guru Chris Weber did it! For years and years we've maintained lots of length for me because it just made sense with my aesthetic and lifestyle, but as I was driving over to the North Shore to visit him at his salon Vanilla Loft for the first time since Cal was born, I thought to myself: "I always leave it to him, but I could really use a big change."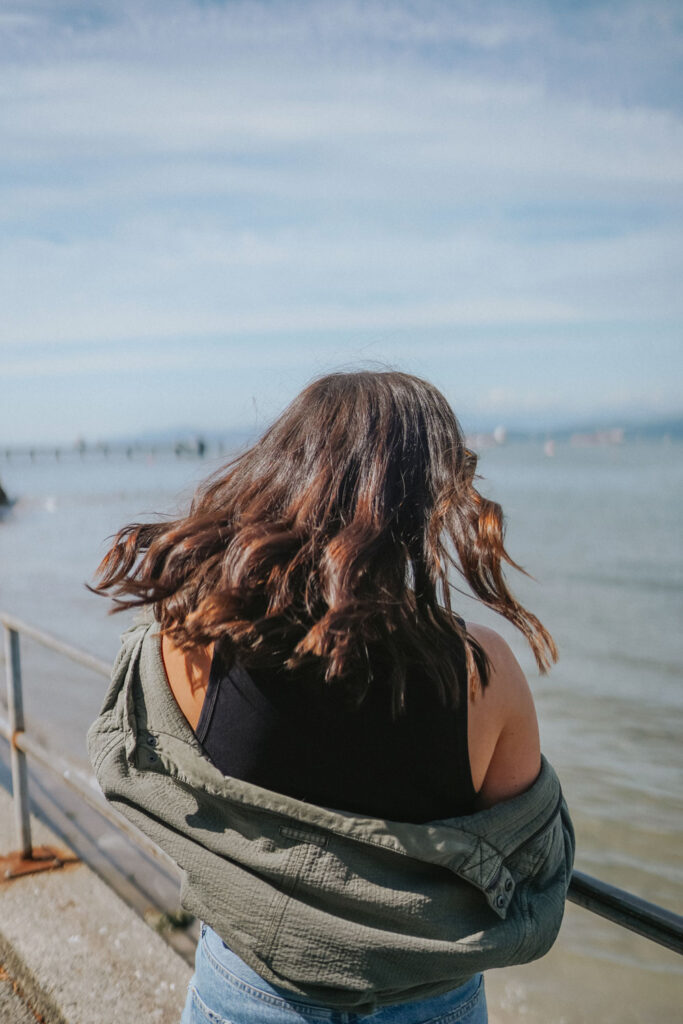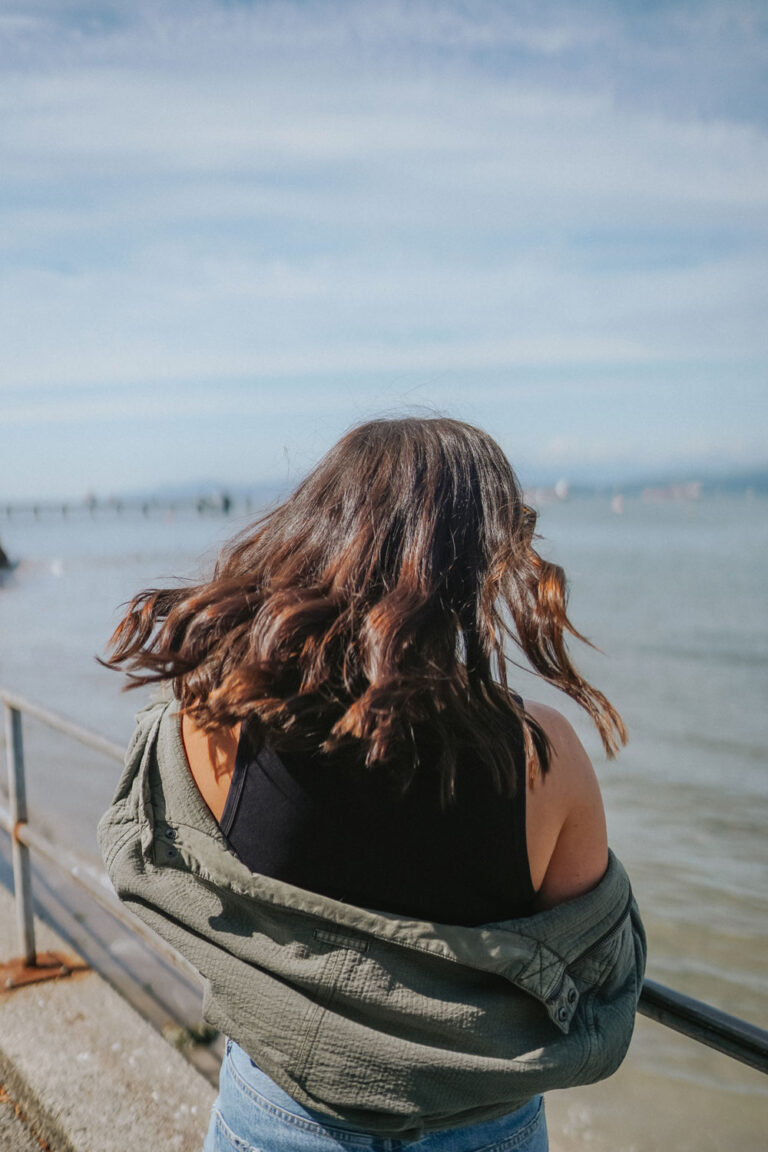 The second my butt touched his studio seat, he took a look at me in the mirror and said "what about a chop?" It was the first time in all of our years of working together that we did something that dramatic and you know what? It was the most revitalizing, amazing decision! The second we took those first few snips, I felt a literal and figurative weight off of my shoulders.
Being a mum is the most amazing, rewarding, incredible experience of my life…but it's also been the hardest thing I've ever done by a long shot, and doing it in the pandemic has made everything just that much more challenging as well. Even though I had every intention of looking after myself and not being one of those mums who totally loses herself, the fact is, because of some special circumstances (ongoing concerns/scares with a rare allergic reaction Cal has, primarily) but also just the day-to-day grind of parenting, I haven't gotten a single self-care appointment in until this visit with Chris.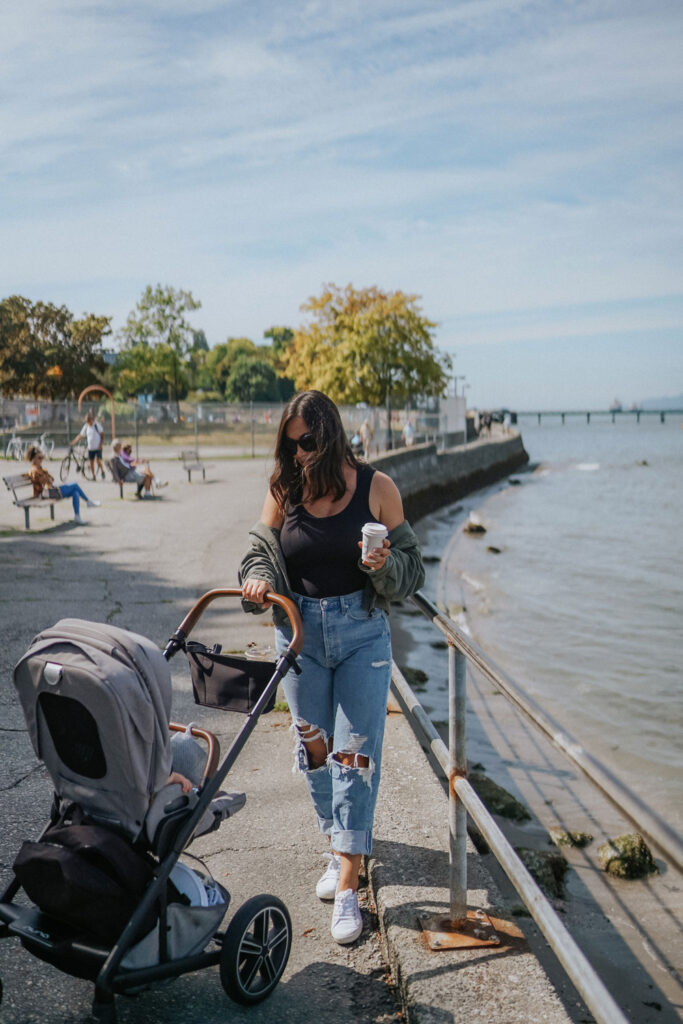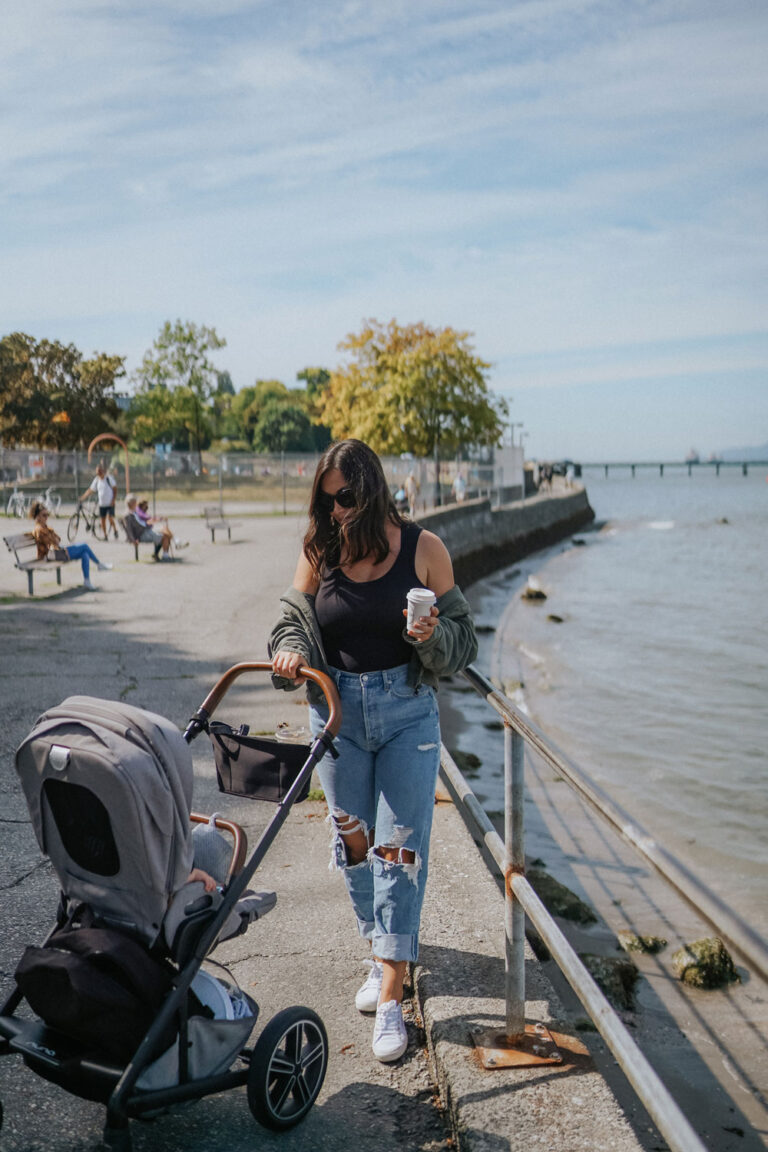 I needed to feel pretty and refreshed, for sure, but I also just needed to do something for myself period, and that's why I was kind of itching for something with a bit more impact. Not only did it deliver on all fronts, but it's also been the best move for my new lifestyle as a new mum. Cal liked to use my long hair as a rapelling device, as practice for his fine motor skills (aka wrapping it around his fingers and then yanking on it), etc. The ends were frayed beyond belief and I was also just always conscious of the length of it, between him grabbing at it or having to throw it into yet another messy bun as I wrestled him into a carrier or slung him over my shoulder while doing stuff around the house.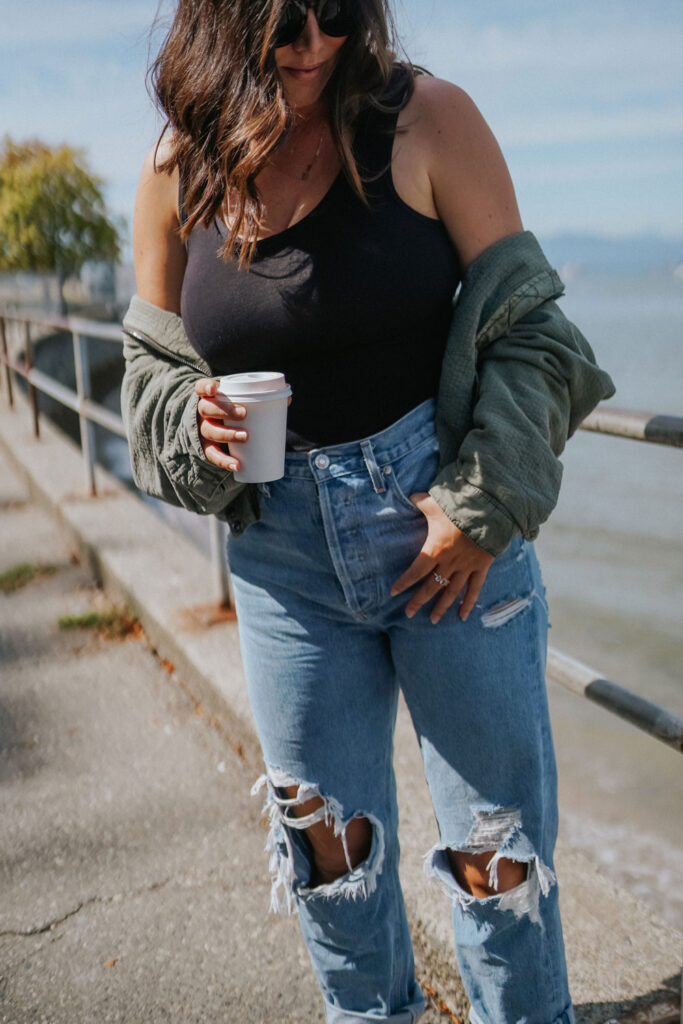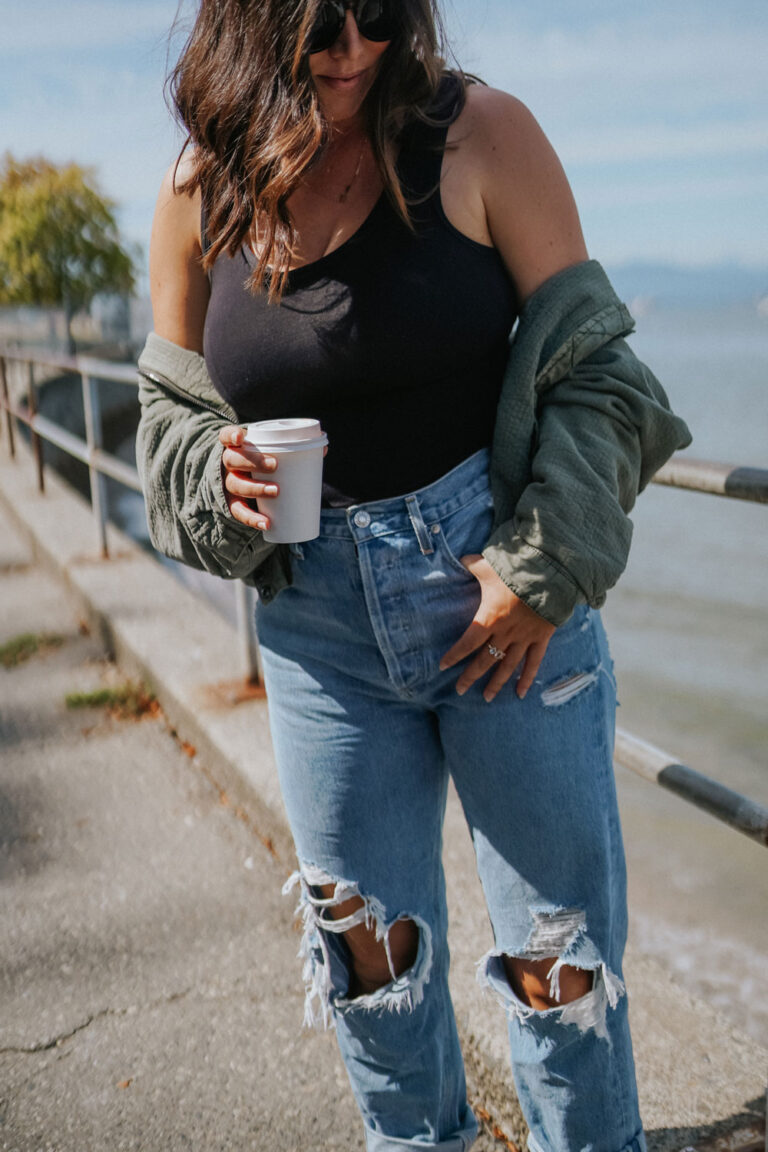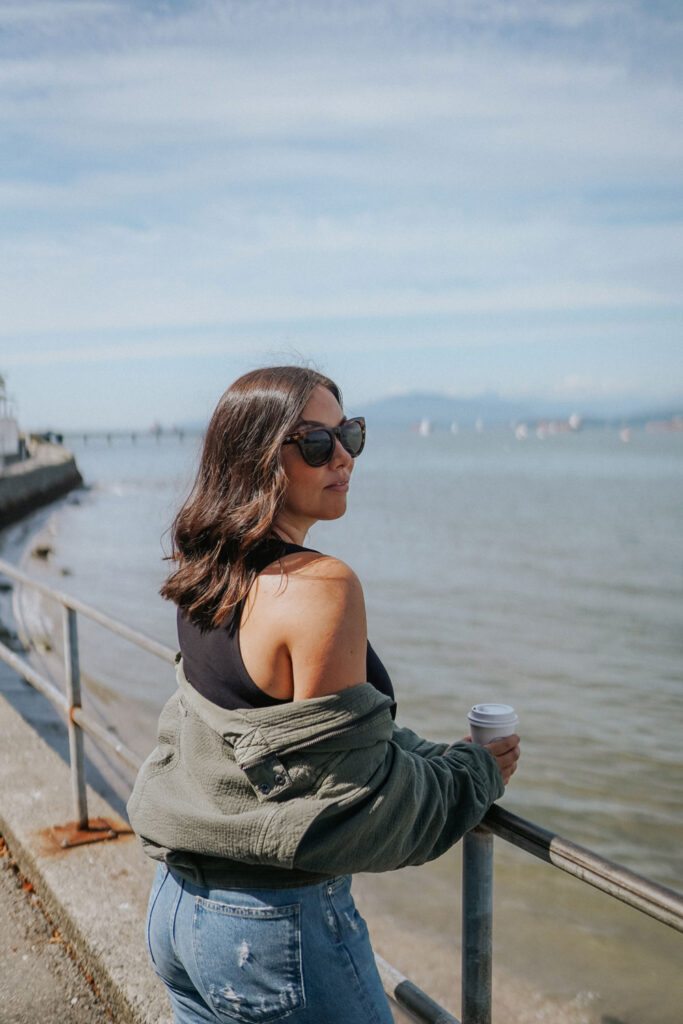 This length is where it's at. It's still long enough that I don't feel like I've gone super short even though it's quite a dramatic change compared to what it was, and the blunt cut also makes it feel so much healthier! My hair instantly feels so much thicker and I've actually randomly noticed I'm losing a lot less hair since cutting it (someone on IG actually told me that when they chopped their hair they noticed a massive reduction in hair loss too…wonder if it's part hormonal and part just wear and tear from mom life, if that's the case, the latter part has resolved massively for me since chopping it too!).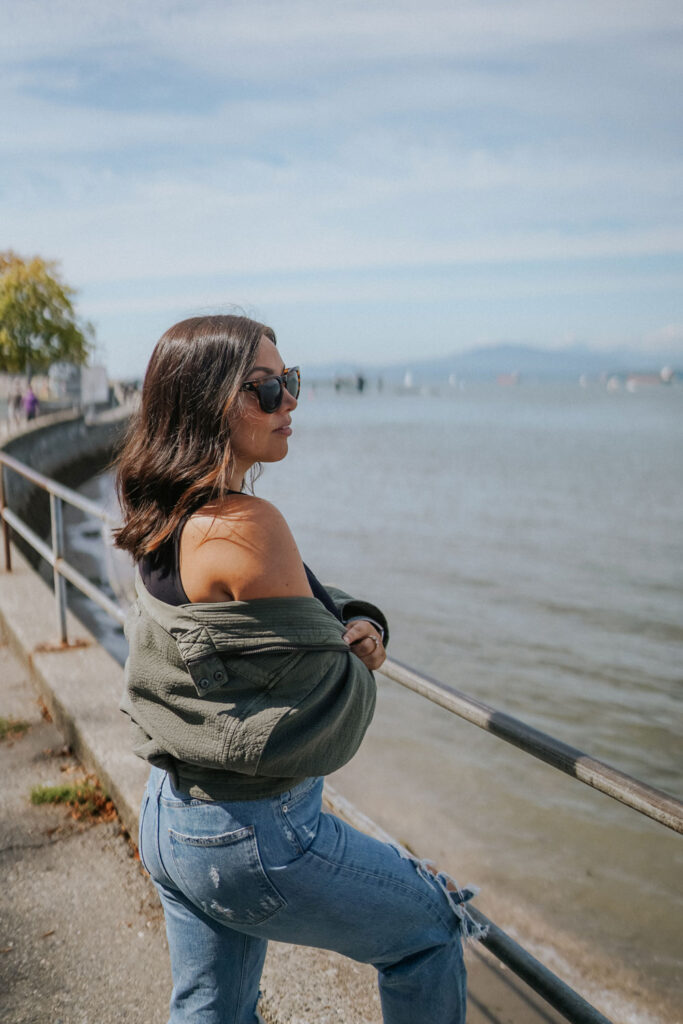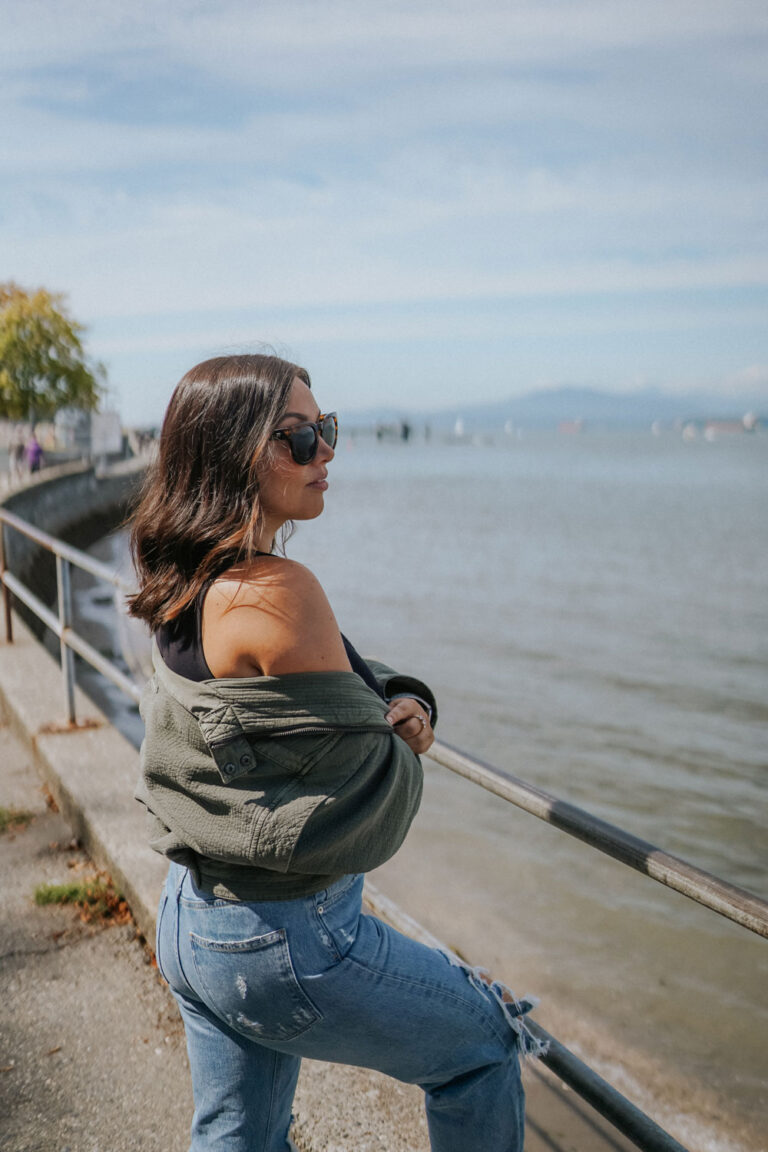 Because my hair in general was tired and fried, we actually just did a nice rich brunette tone very similar to my own, playing with some of the remaining highlights to do a low lift toner to add some depth and dimension to my hair. I love love LOVE it because while my natural texture is quite straight when my hair is long, I actually get some wave when some of the weight is lifted in shorter lengths like this, so by adding a bit of product and scrunching I get lots of texture/movement just by air drying, and if I do want to style with a hot tool it's such a faster process since it's shorter now! Chris mentioned that as my hair continues to grow back and regains its health, we can start doing more lightening up (since I do love a beachy look) but I always appreciate just how health-focused he is…he's such an intuitive and knowledgeable stylist, I always trust him with my mane since I know he puts hair health first.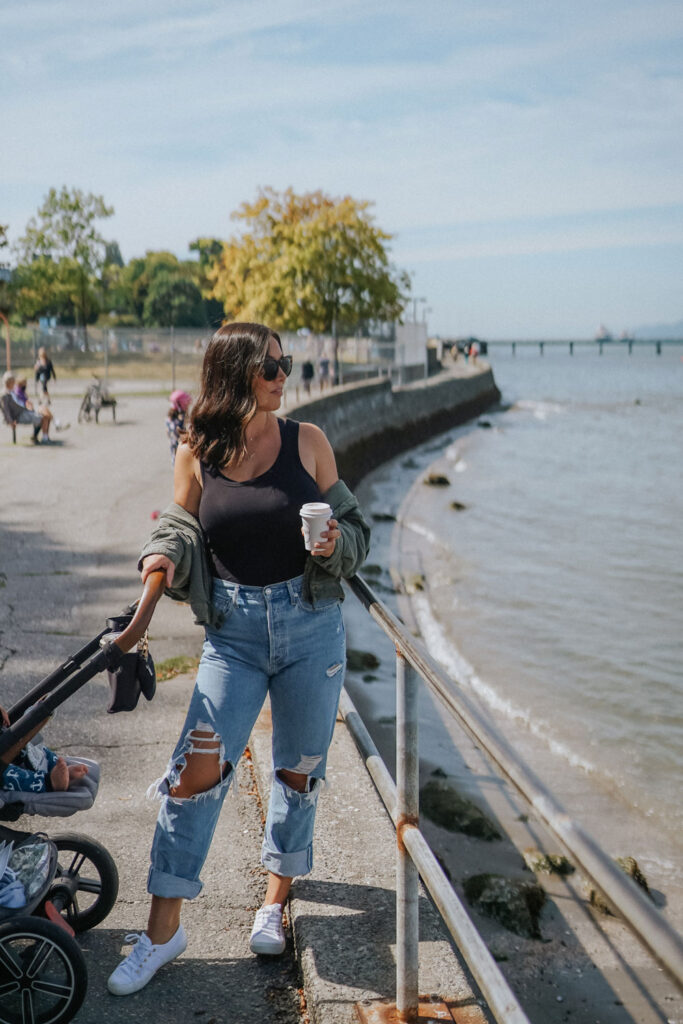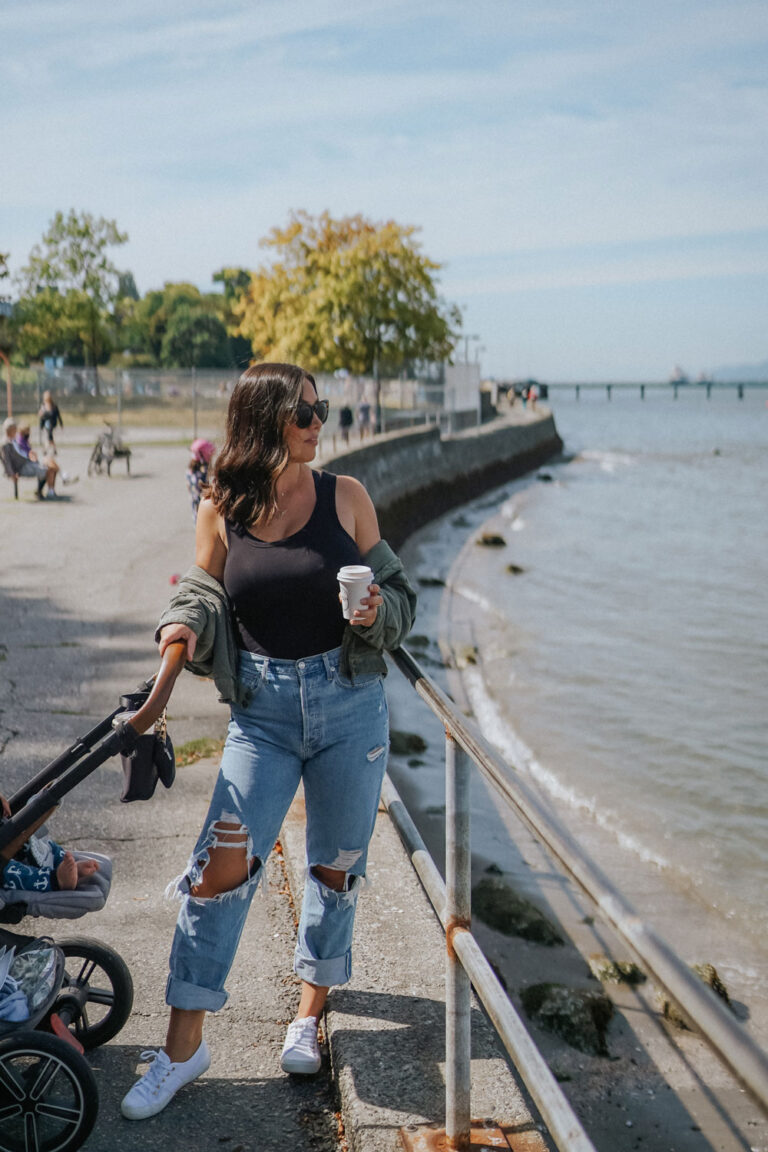 Vanilla Loft also has pretty much every top tier product you could hope for, from Oribe to Olaplex to Kevin Murphy, so I always stock up as it is but especially now that I have this new style, wanted to make sure I had what I needed to style it. I've been using Oribe's Très Set Structure Spray on it and just scrunching as it air dries and it's worked like such a dream! I'm guessing this is a hormonal thing but my scalp has been super unhappy postpartum, so I also stocked up on Oribe's Serene Scalp Shampoo. Vanilla Loft has an online store so if you're looking to get in those incredible (and hard to find) products locally, there where it's at!
Anyway, I expected to have more of an adjustment period to it but honestly, it was just exactly what I needed so it almost felt like a natural shift right away! And it's already made me just take an extra beat in general with my appearance since I feel so much happier hair-wise…I've really perfected my 5 minute beauty routine, I've been playing a lot more with my style lately and I just all in all am feeling a lot more like myself. Yet another reminder to just take care of yourself beyond just basic essentials (like trying to drink water, get some exercise in, etc). To the other new mamas, I know it's hard with this pandemic raging on and lots of places having either restrictions or just even a personal level of safety for yourself right now, but it's just so, so worth it (I say as I try to book a backlog of massages, facials, etc that I should be doing too).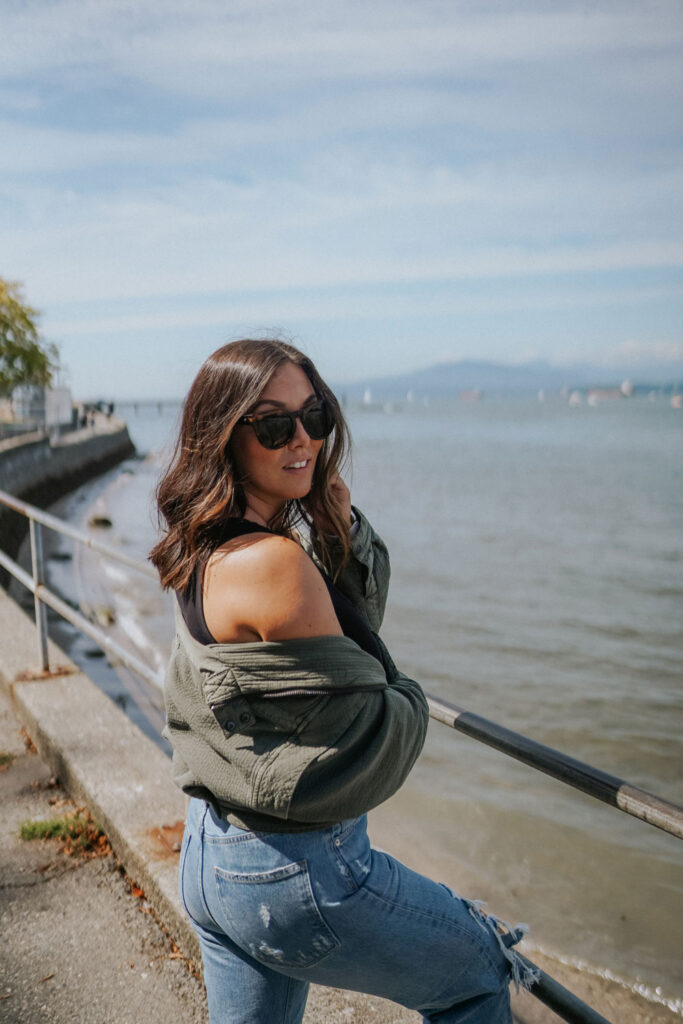 If you're in the Vancouver area, I honestly can't recommend Chris enough. He's been my one and only go-to for so many years now and for good reason: check out some of the other recent styles he's created for me here, here, here and here!
And re: these outfit details: I'm wearing the Free People Florence Bomber in Size S, AGOLDE '90s Fit Mid Rise Loose Jeans in Size 28 (recommend sizing up in these, particularly if you have a butt…they're non-stretch and fitted around the bum area for sure), Le Specs Jealous Games Sunnies in Streaky Tort/Brown Mono, Superga Cotu Sneakers (I'm obsessed with these) and old tank and a custom ring.
---
SHOP THE LOOK