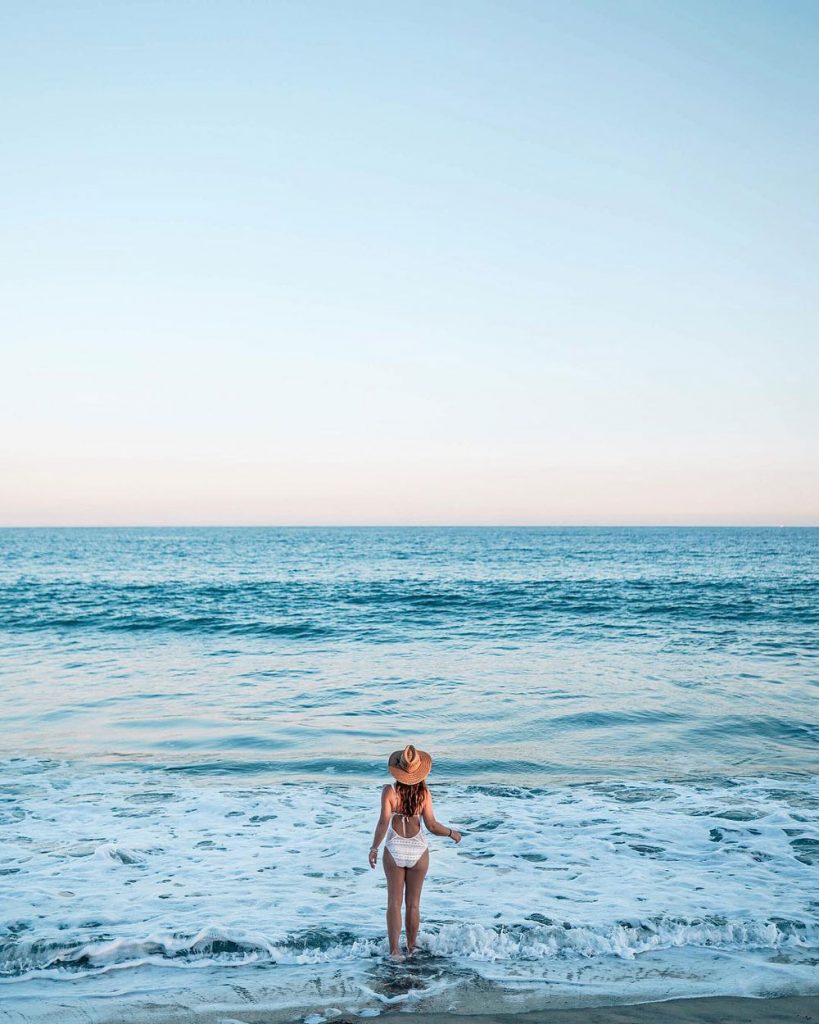 I like to pack for just about any trip, but I particularly love planning out beachy looks—as you guys know by now, I'm a total summer girl and summery, beachy style is my favourite. It's also the simplest, lightest and the easiest to do by carry-on! I made the decision to do carry-on only after basically ruining my back hauling around heavy full-sized luggage on a really long solo trip—not only has carry-on been much easier on my body, it means my travel process is faster in general (no waiting at the carousel), I don't run the risk of losing my luggage and honestly, I find I like my outfits more! I just put a tiny bit more thought towards how my looks will mix and match together, find a colour palette that works and that's that! If you want to check out some past carry-on guides before we dive into this one, here's my 3-week European packing list (split between Paris and Ireland), my 1-week Spain packing list, my 3-week Italy packing list, my 3-week Greece packing list, my Malta packing list and finally, my toiletry packing list! I also have other lists and tips over in this query category so you can hop over here to explore more!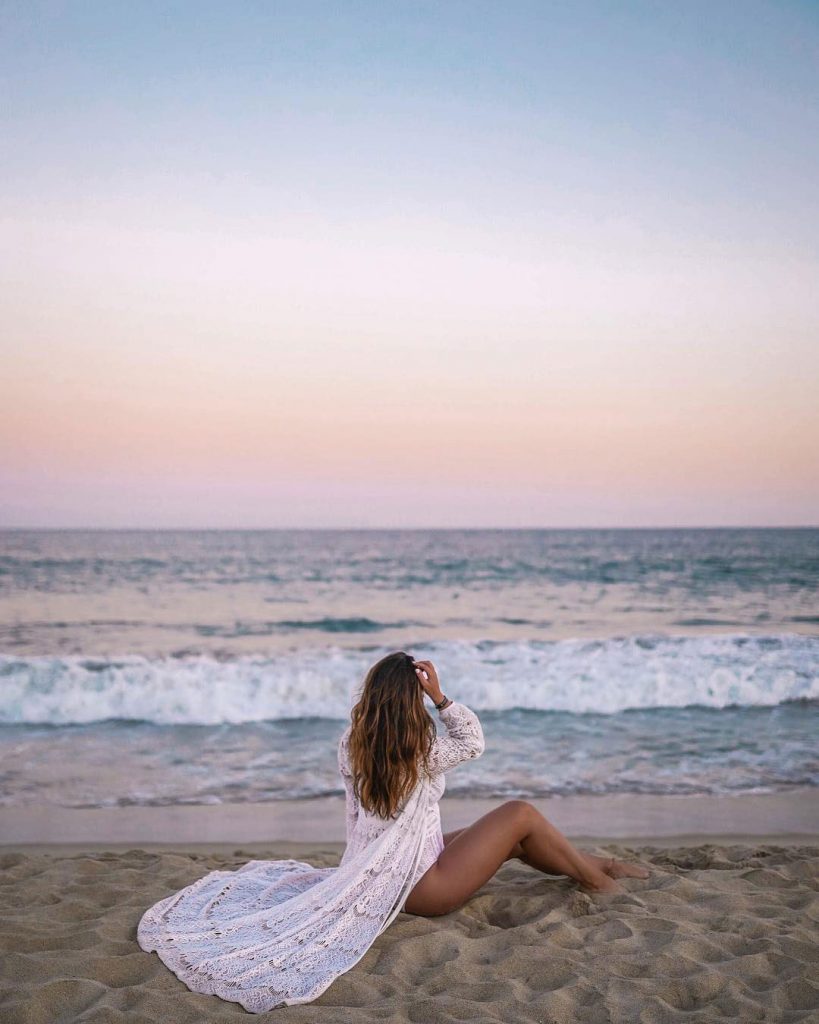 Now, let's talk beach vacay style—first and foremost, packing for a beachy getaway is when I think about fabric most. Yes, I want to factor in cute prints and tones and cuts as well, but I need to have fabrics that breathe, that are comfy and that won't cause excess sweating. I tend to go for more sheer and lightweight fabrics (think linen or silk blends) and I also go for light cotton, which is easy to wash and care for. I also love to bring in texture and beachy elements—whether it's a basket bag, a packable straw hat or shell-adorned jewelry, this is the time to really bring in those summery elements that we don't get to wear at home until it's really toasty enough! While I personally like to go for light, airy neutrals most of the time, I also am a big fan of a super cute print or pop of colour. I'm going to be talking a bit more about this sunny yellow in another post but I am just obsessed with this colour this year.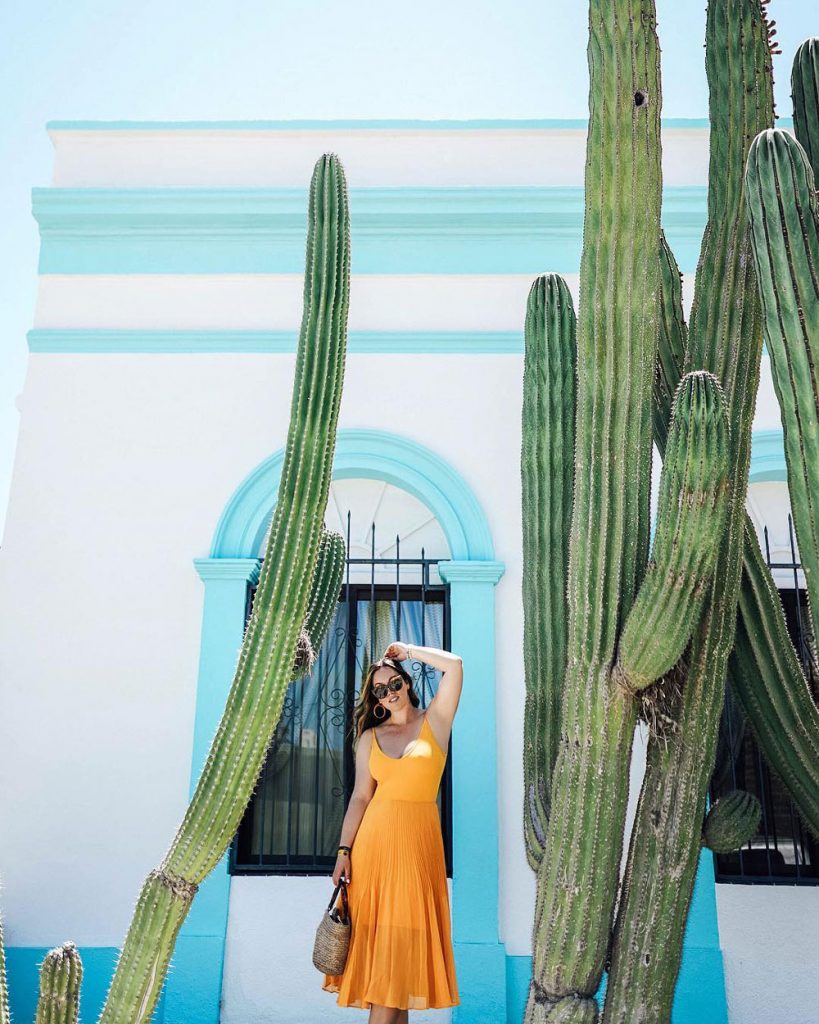 As far as accessories, this is a time when less is more. I remember on Matt and I's first trip together we went to Mexico to an all-inclusive and I packed a crazy amount of heels, dresses, handbags, etc. Honestly, looking back on memories and snaps I have the most intense eye rolls because not only do my outfits make no sense for the location and occasions, but they weren't comfortable! I pack my espadrilles as a dressier option and then it's sandals all the way. You really don't need anything else, or want anything else for that matter! Same goes with the bags—I use a big tote as my in-flight bag and what I bring to the beach/pool every day, but then I have a cute straw or basket crossbody that I can use for touring around or shopping (crossbody bags, in general, are an absolute must when you're traveling, ensuring you don't get easily pickpocketed). I have my whole packing list here for you to pin and save for your next trip! Finally, I have all my top picks rounded up in the widget below—feel free to shop away directly if anything catches your eye!
All the photos from this post were edited with the Beach or Sunset Presets from The TVOB Presets Classic Collection.


Madewell SOMEWARE Ria Beach Bag • Madewell • $342.63
Stella + Ruby Cowrie Cord Bracelet • $63.26
Row A Godet Romper • Rowa • $59.30
Packable straw hat • J.Crew • $65.23
Bembien® Marfa bag • $256.98
Anthropologie Palm Beach Belted Pants • Anthropologie • $171.32
Faithfull Lais Strapless Jumpsuit • $158.07
Billabong x Sincerely Jules Twist Flirt Jumpsuit • Billabong • $111.95
Roxy Isla Vista Minidress • Roxy • $46.12
Billabong x Sincerely Jules Palm for Days Sweater • Billabong • $111.95
Roxy Rockefeller Vibes Off the Shoulder Top • Roxy • $59.30
Cult Gaia X-Large Ark Bamboo Handbag • Cult Gaia • $173.43
Chelsea28 Farrah Smocked Cover-Up Maxi Dress • Chelsea28 • $117.29
Bardot Gingham Off the Shoulder Midi Dress • Bardot • $104.11
Marc Fisher LTD Alida Espadrille Platform Wedge • Marc Fisher • $197.61
Madewell The Boardwalk Lace-Up Sandal • Madewell • $62.73
Madewell Raffia Tassel Hoop Earrings • Madewell • $42.17
Bailey Nelson Margot Sunnies • Bailey Nelson • $145
Havaianas 'Slim Crystal Glamour' Flip Flop • Havaianas • $47.44
SHOP THE POST