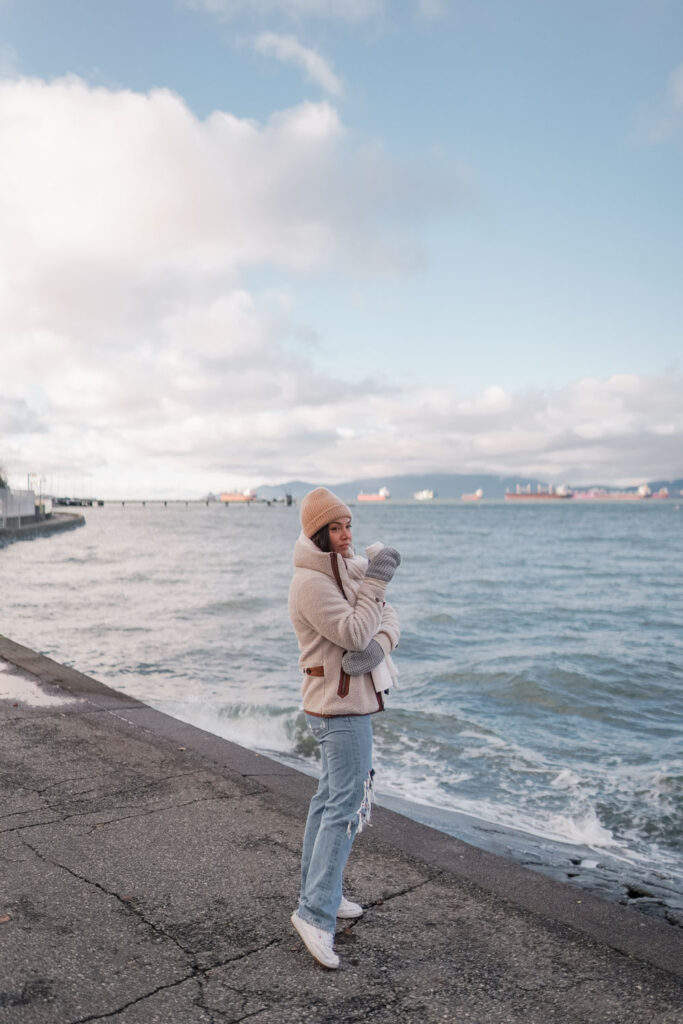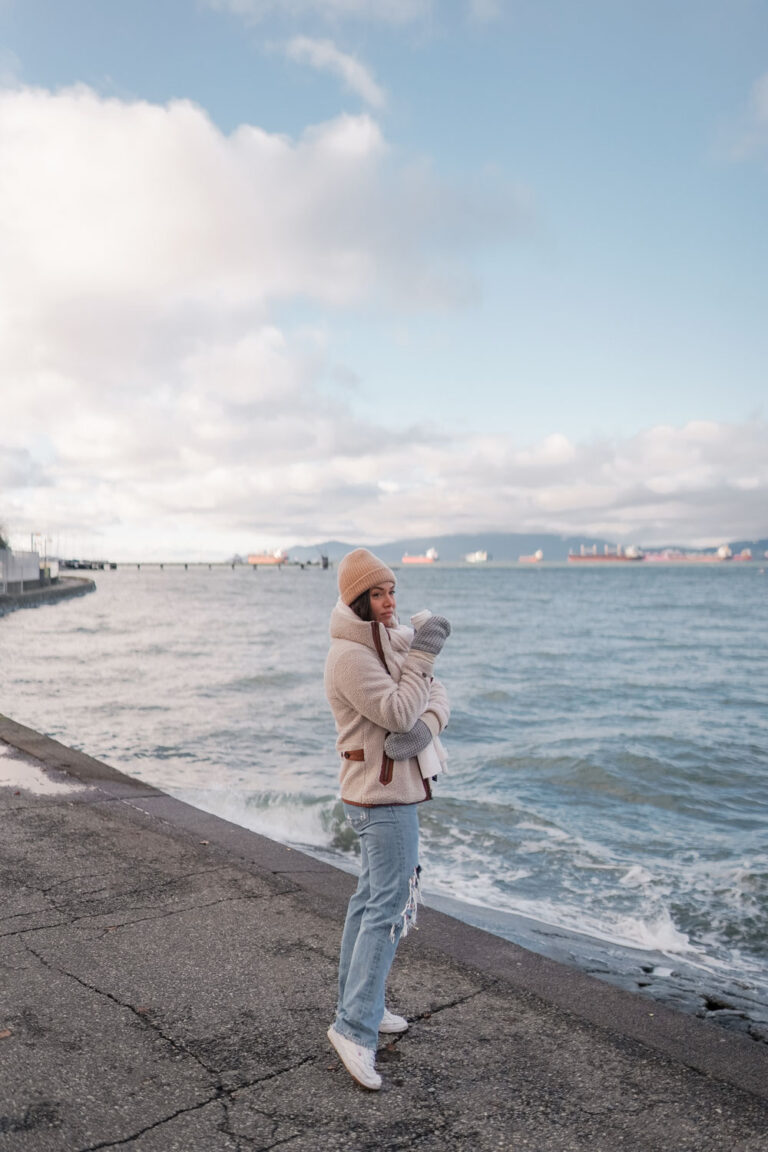 I feel like I should give a good explanation for why I've been so MIA on here but honestly, I've got nothing! Just Cal and life being crazier/fuller than ever and still learning how to do it all (other mamas out there, is there a point that you start to just feel like you…manage it all?). A quick little life update if you don't follow along on social platforms: we went on our first trip (can't wait to share more, Cal was such a trooper and it was so much fun to get away with him!), he got really sick for a bit but all better now, I got really sick (but also all better now), my older sister came to surprise us from Amsterdam and now we're just gearing up for the holidays! Nothing dramatic, nothing too crazy, but just as mentioned, still just learning how to balance everything and struggling with finding structure in my life…making some bigger changes as we head into the new year to ensure that I can get back to my life (on top of the mama part of life) because whether it's my general wellness, my fitness, my career, etc, I just feel like I put a lot on the back burner for a bit and I'm just ready to get back to me (13 months in).
Anyway, super excited as we head into the holidays to get back to more regular posting on here because while social media is such an amazing way to connect with you all more readily and quickly, there's something about a blog post that is just so important for me! I love being able to share more images, more content, more links, etc on a dedicated space like this that doesn't disappear or get buried under more content. So all that to say, back to (somewhat) regular programming moving forward!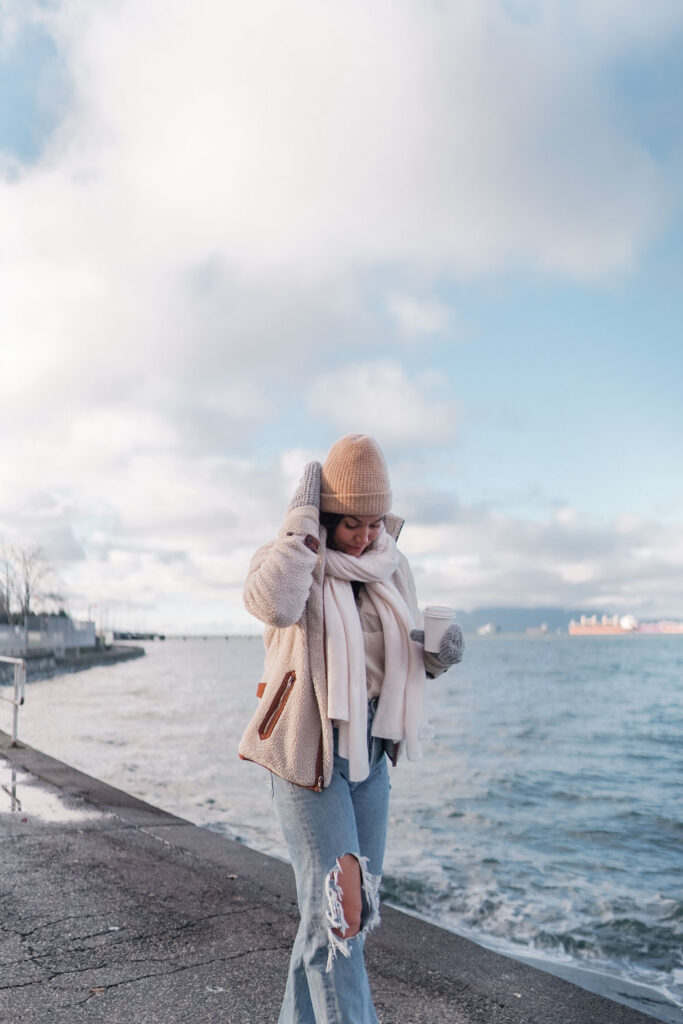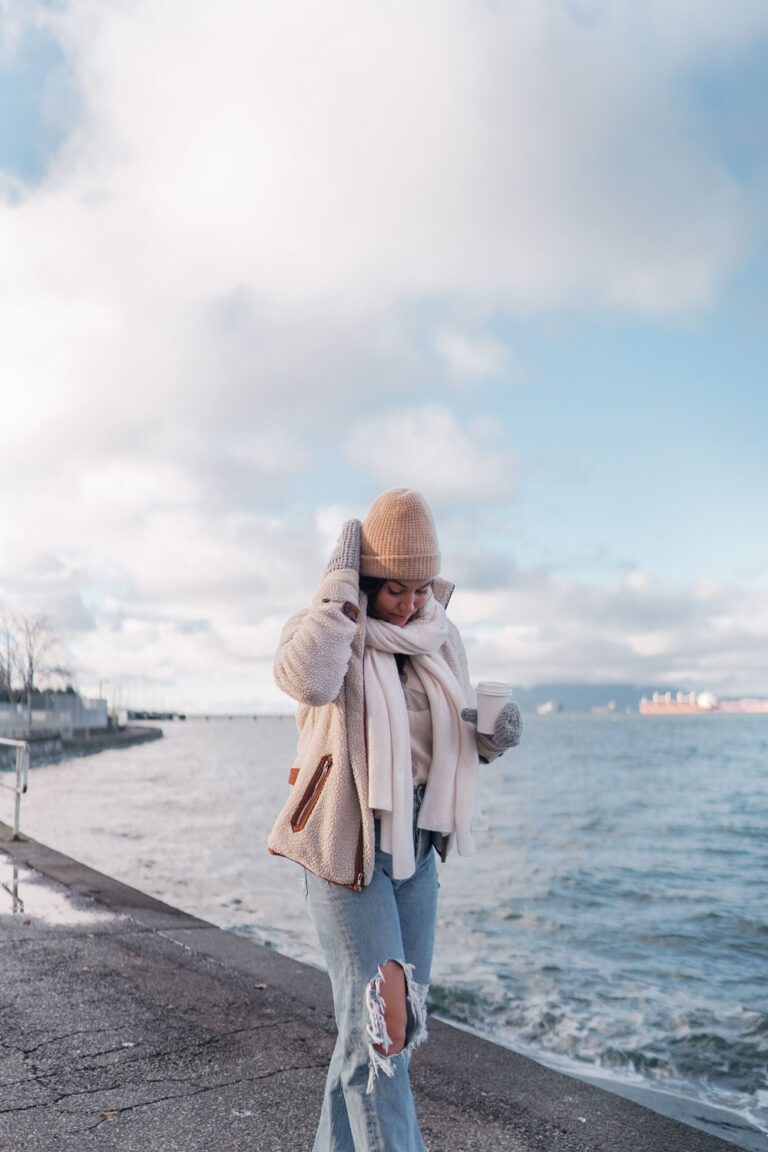 We've had a bit of a cold snap here in Vancouver and I'm finally really breaking out a lot of the winter wear—whether it's my parka, my snow boots or (my current faves) all my fleece pieces, I'm just getting as cozy as humanly possible for our daily cold walks and little errands around the city. Wanted to pop on today to share some fleece pieces I'm obsessed with as it's a texture I keep reaching for these days, and with good reason—not only will a warm enough one act as a more lightweight (and super cozy-looking!) outerwear piece in and of itself, but they make for amazing layers too! And that's really the secret to cute winter looks—aaaaall the thin layers, then adding in a ton of texture on top for good measure!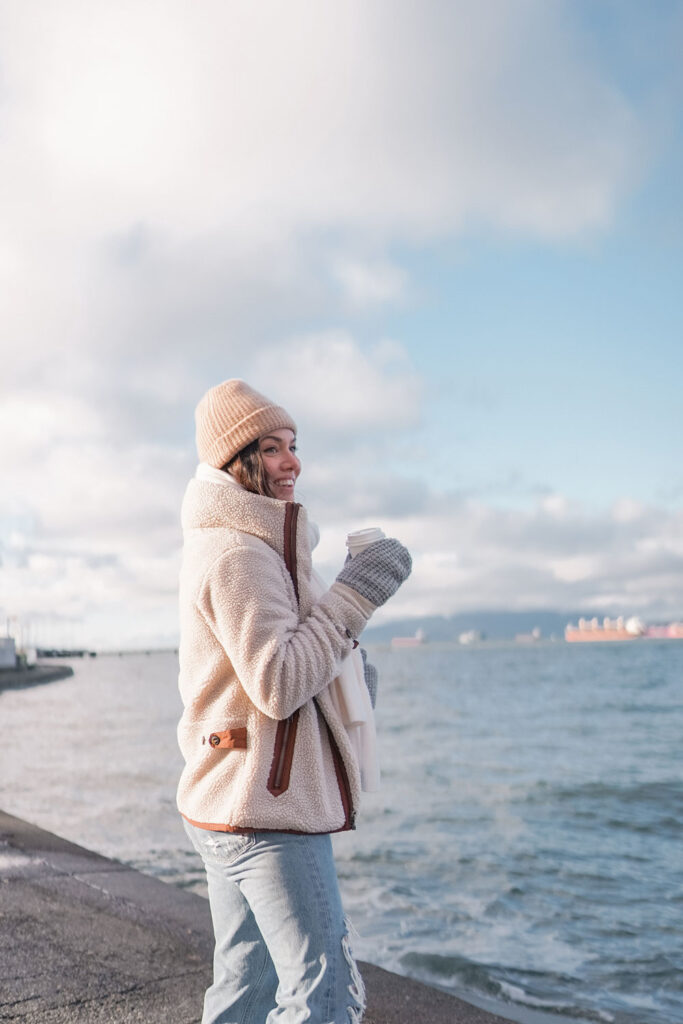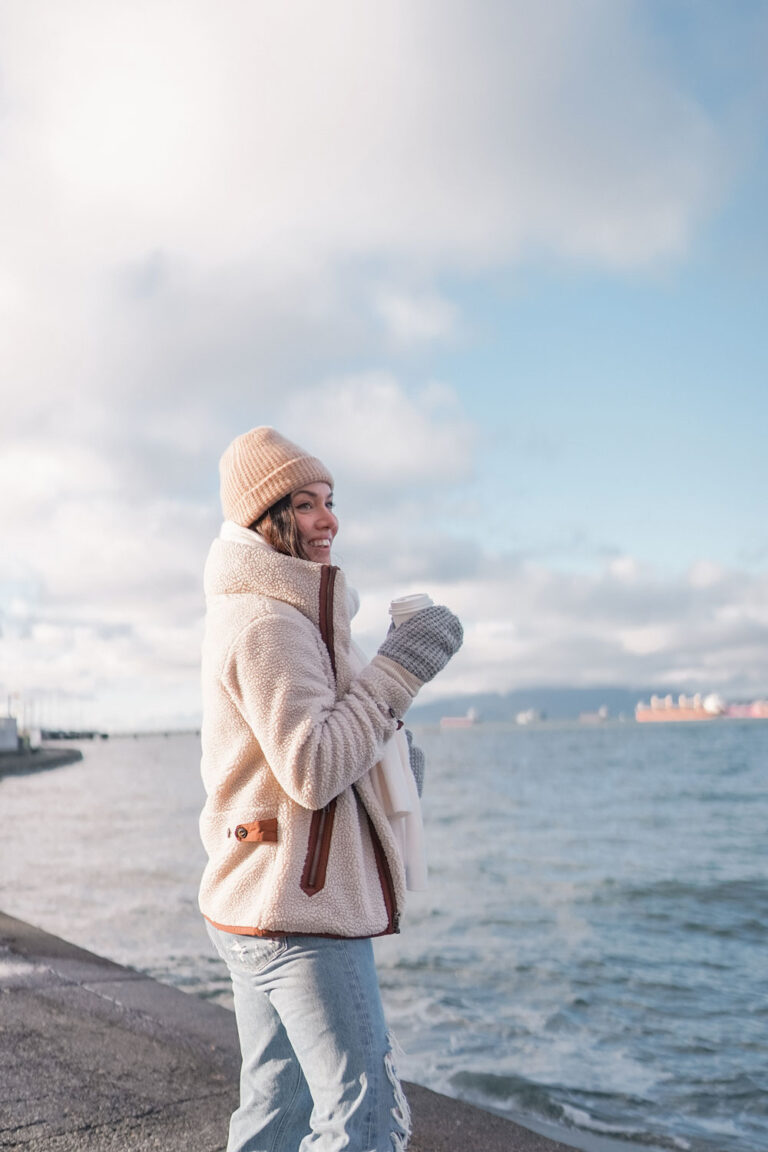 So first, a quick outfit deets rundown on this look! This jacket is Patagonia from a few years back and it's actually so warm—I can wear it in place of parkas even on a cold day! My 90s esque denim (gotta keep up with the young ones) are from AGOLDE—they're the best (though maybe not the best bet for my knees that day). Such a fan of this brand for denim. It's all about the accessories otherwise when you're doing a more minimal look like this—I have a cashmere hoodie and scarf from White + Warren (my fave cashmere brand ever ever ever!) and comfy cozy winter accessories, from knit mittens to a cozy toque. I reach more and more for my boots around this time but if I'm wearing fleecy socks, wearing some sneakers for our longer walks (these are Reebok!) are such a nice winter switch-up.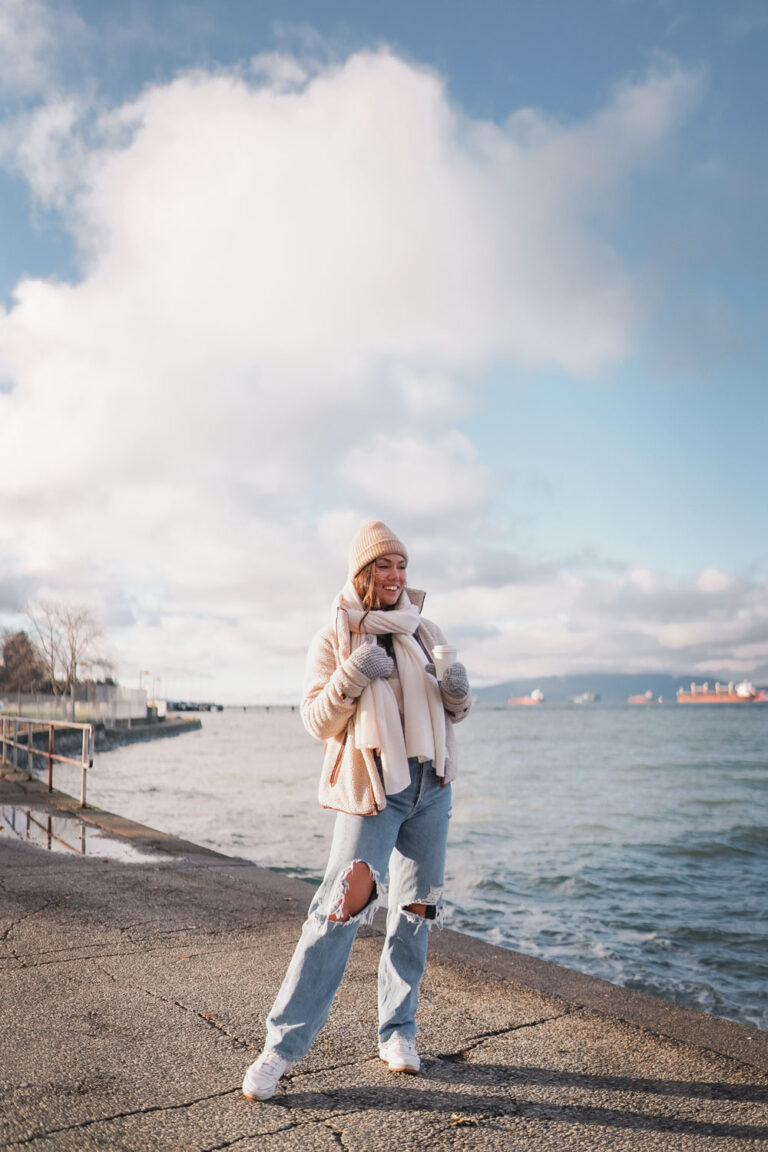 My first obvious fleece option that I usually go for is a fleece jacket—so many amazing options here! I find Free People and Alo Yoga have so many incredible pieces. Shopbop has a whole cozy textures footwear edit right now that I'm obsessing over…I know my Sorels are my go-to's as soon as the temperature really dips down.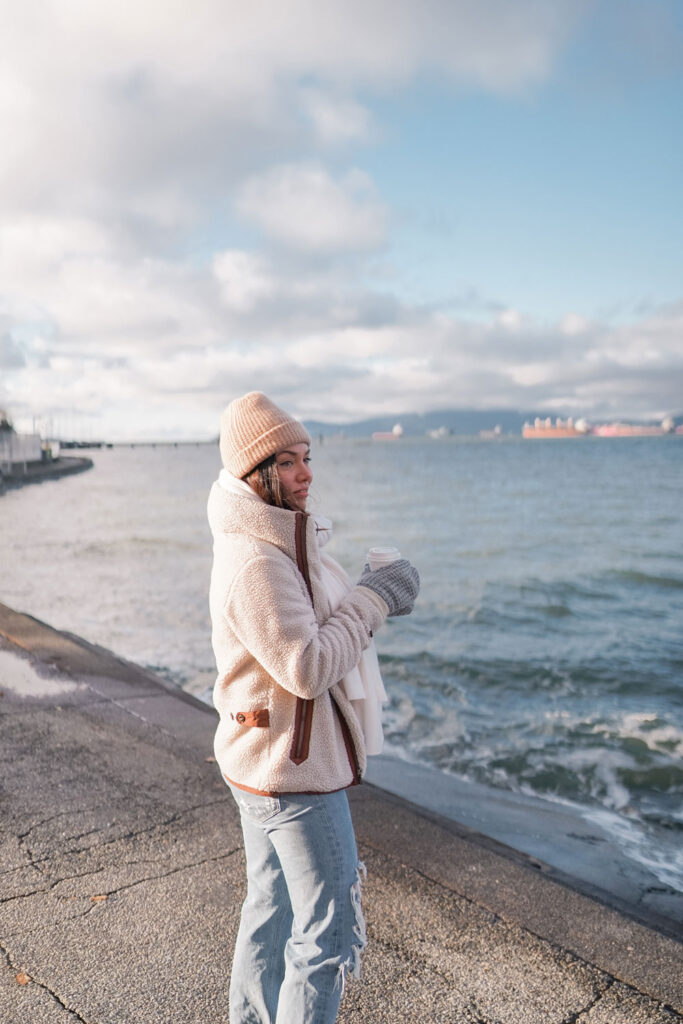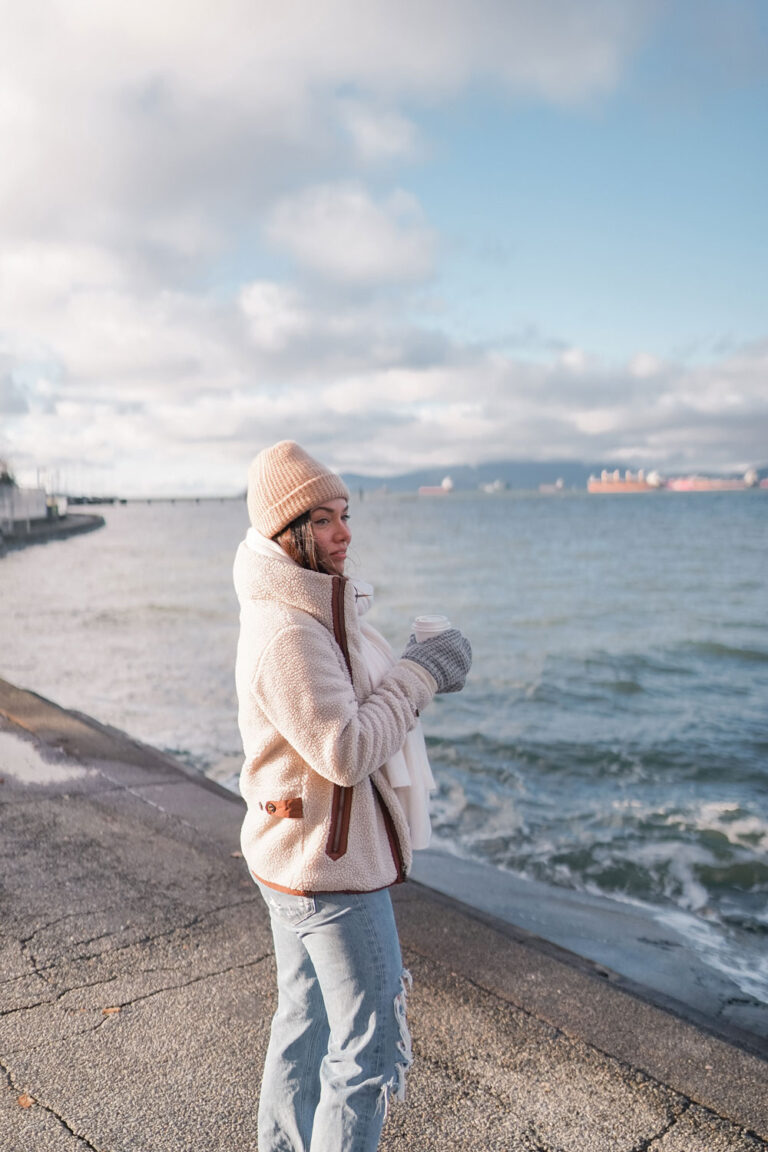 I've also been doing fleece pieces in my loungewear and activewear too—Beyond Yoga has so many cute options, including this pullover I'm desperate for! Whether it's a jumpsuit, sweats, etc, honestly, fleece everything. One piece that I've been all over too (and it's a crossover trend from spring that I'm still digging so much) is the shirt jacket…I got a fleece one from Aritzia and I'm still wearing it on repeat. Like this long Free People option…so so so cute!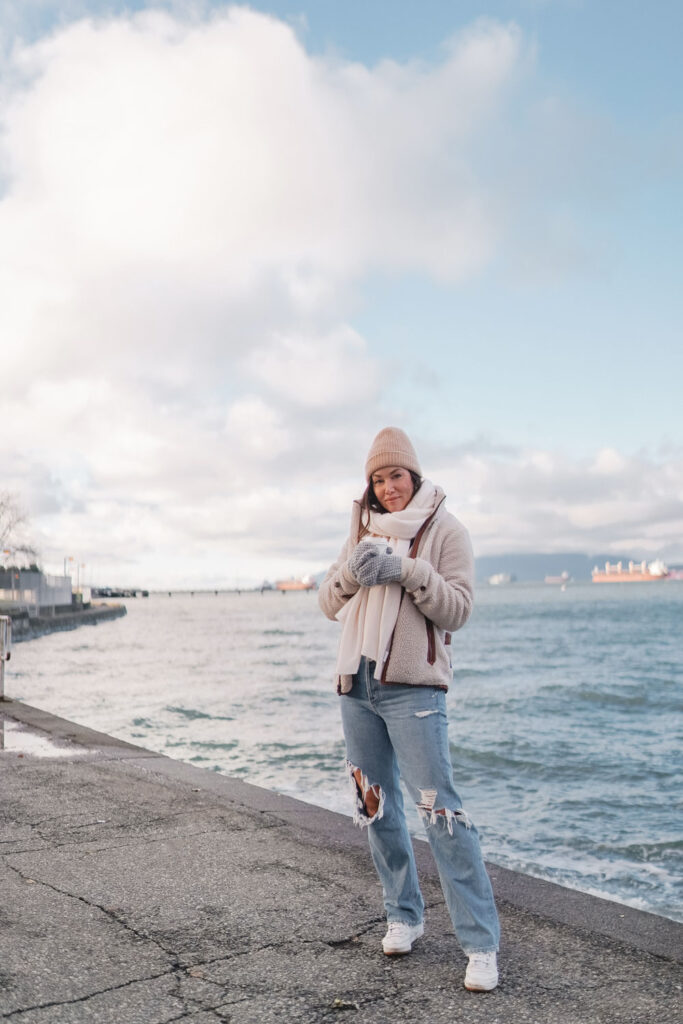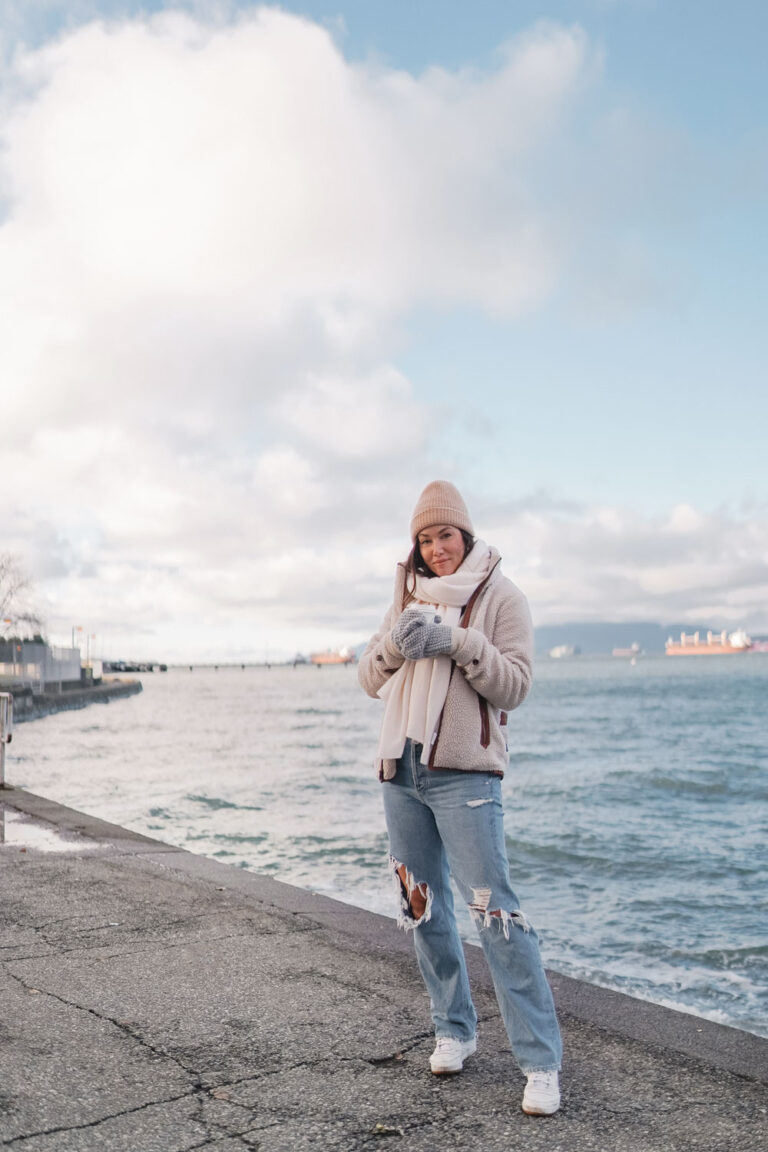 And while it's not exactly upping the comfort/warmth, from a pure aesthetics perspective, obsessed with the texture that a sherpa or fleece bag adds! I'm in love with the idea of a fleece or sherpa cross body hip pack…I honestly am just living for all the comfy vibes this season especially, I need the coziness with life being so crazy!
Okay, I'm signing off to hopefully squeeze in a 30 minute jog…Cal's going through an insane separation anxiety phase right now, which sounds cute (and it is) but it's actually pretty devastating for, like…anything else in life. Taking my breaks when and where I can get them! Happy almost Friday guys!