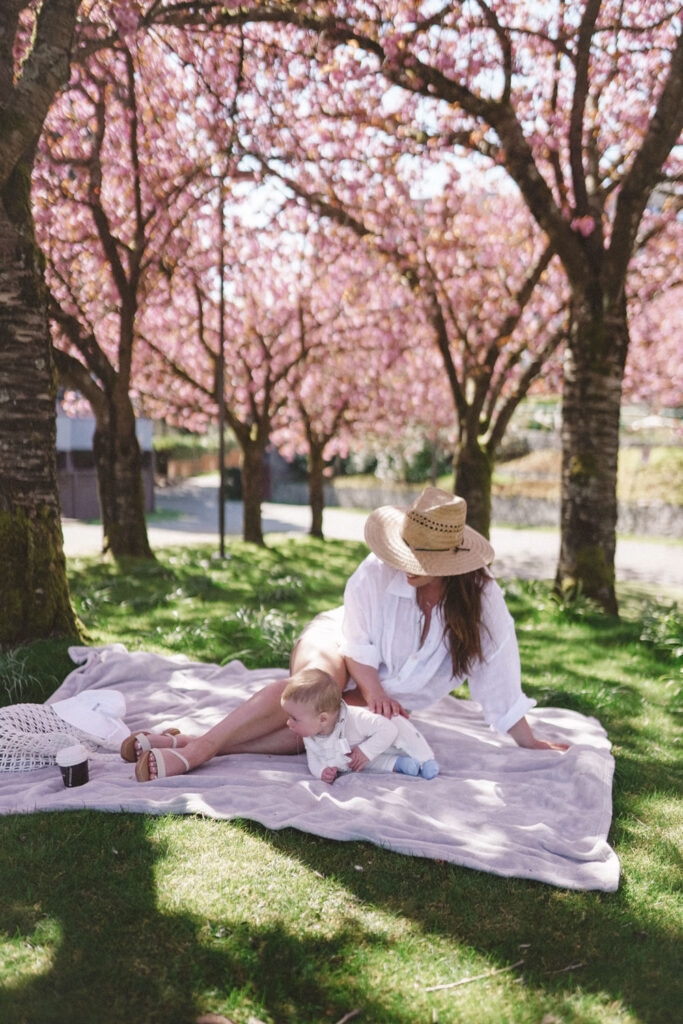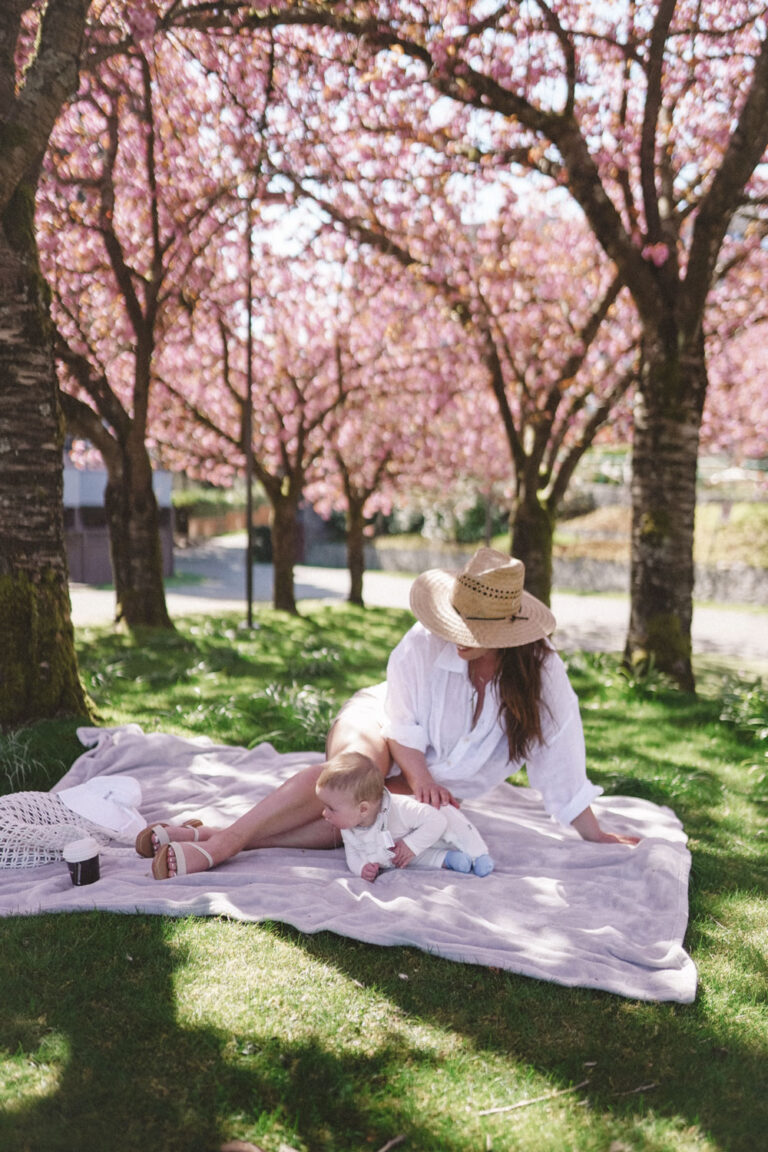 I recently took a look at my homepage and was like…when did this become a mummy blog?! Not that there's anything wrong AT ALL with a mommy blog but I just never had any intention of becoming one…if you're new here or haven't been here more than the last year, initially To Vogue or Bust was a style blog, then as I travelled more and more I started incorporating more of my travels (the type of content I still feel most strongly aligned to, ironic since we can't travel at all right now here in Vancouver) and other elements of my life (decor, fitness, etc) into TVOB's repertoire. Of course, since COVID and travel coming to a screeching halt, that part has been temporarily paused but I guess just becoming a mum and being so wholly obsessed with Cal means that that's been largely what I've been talking about lately. If you're not here for the parenting content but have still stuck around, thank you! I know I have a lot of expectant or new mama readers, but as important as it is for me to continue to provide content for those of you who aren't with child or not interested in that content area, I also for myself want to keep posting about the other things I'm passionate about. All that to say, coming at you today with a pure style post (though Cal does make an appearance, how could I not let him when he's so eager to get in front of the camera?), and one that highlights my fave season for style: summer!
As you guys may already know, I'm such a fan of Canadian label Poppy Barley. Their pieces are handmade ethically by artisans in Mexico and designed in Canada, and they are one of the few accessory brands that I've been loyal to over the years that truly fuse comfort with style. Needless to say, comfort and being able to pound the pavement with ease is seriously important to me these days, and I'm so excited to be transitioning these into the summer and into travels (even local travel!) when restrictions ease up as well.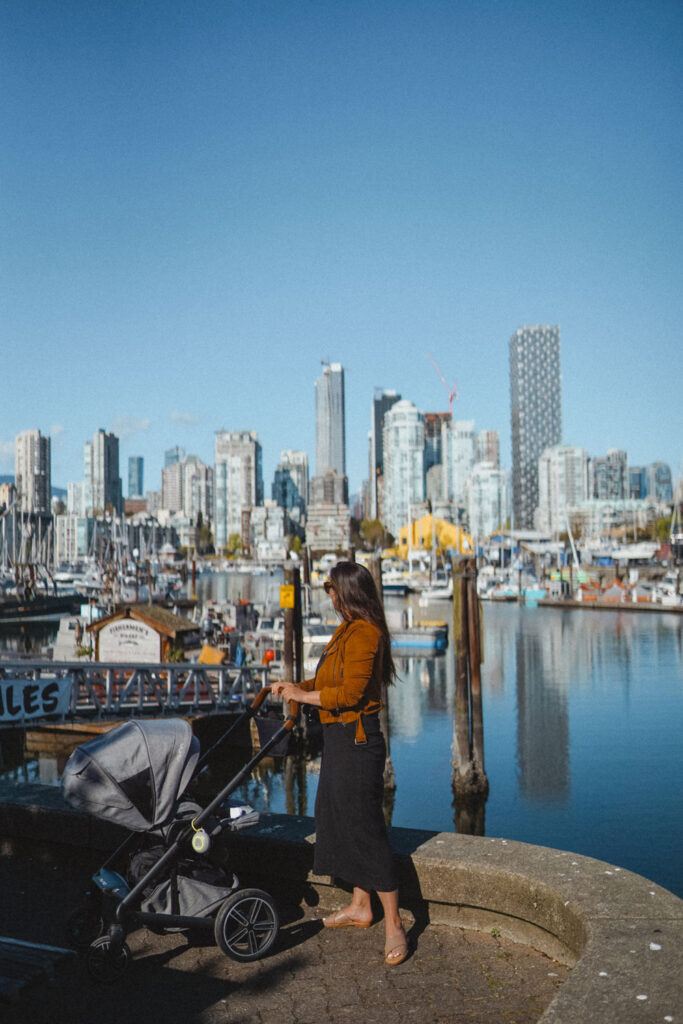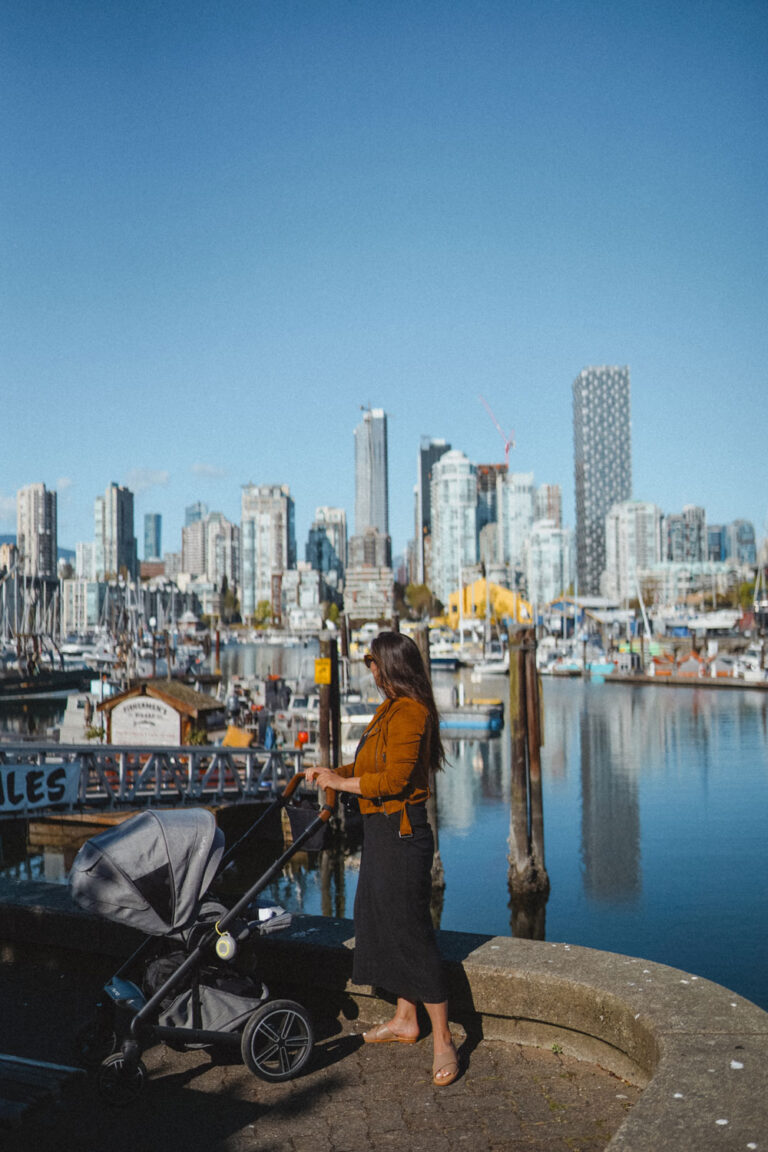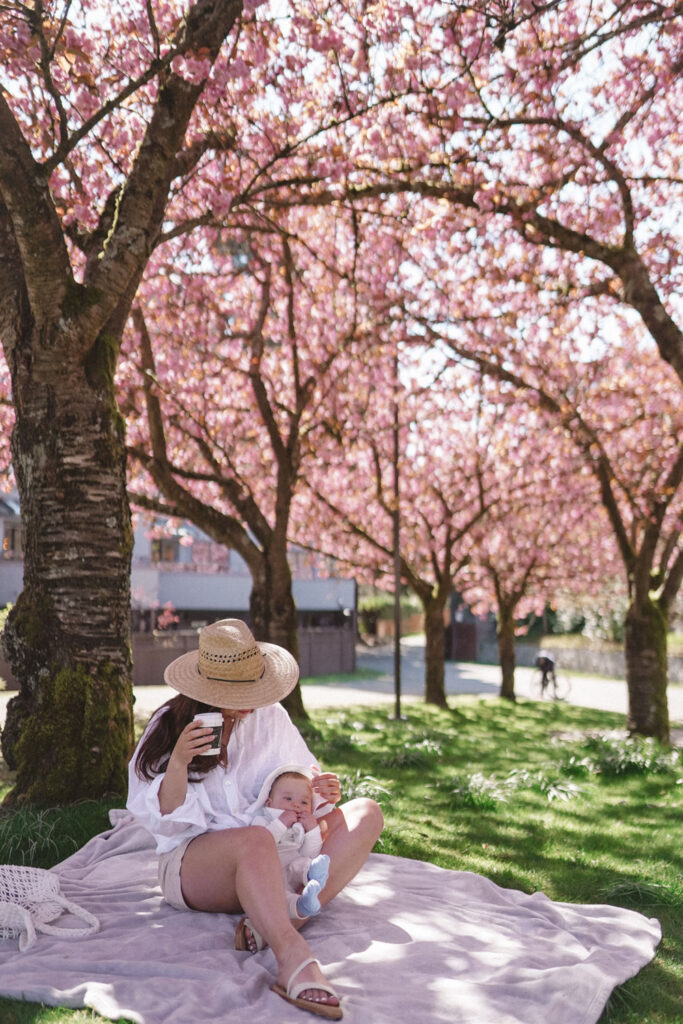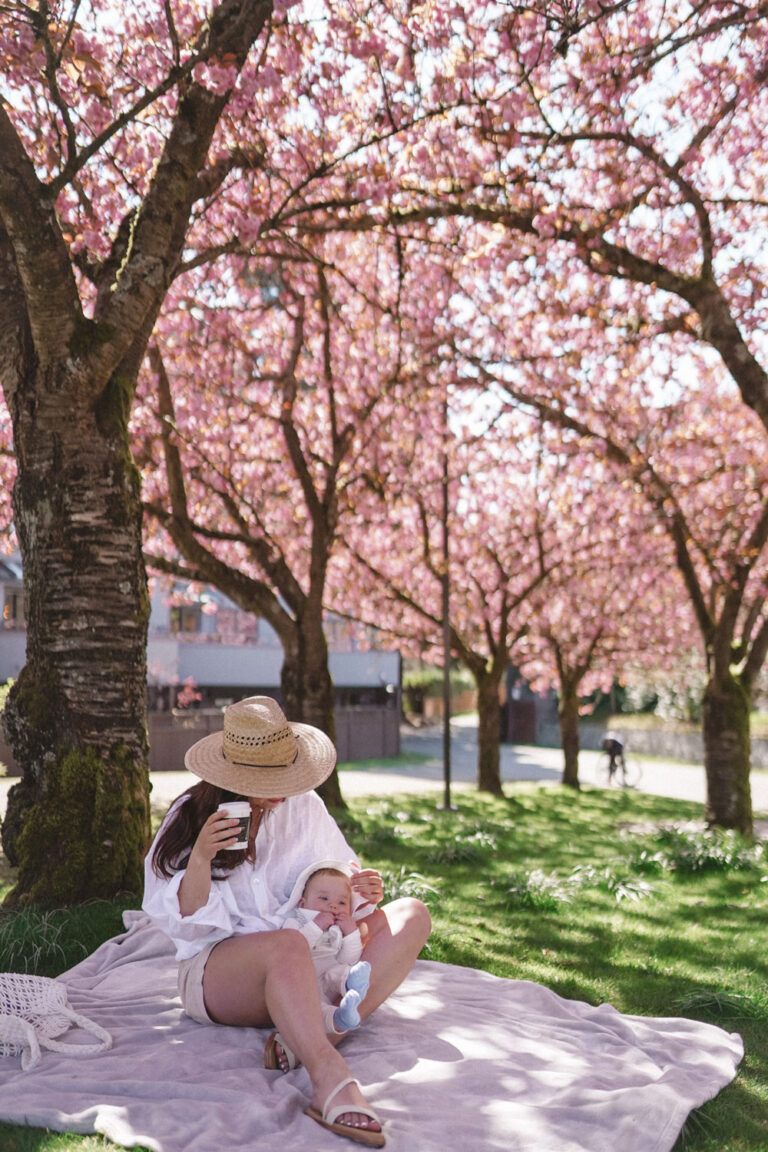 They've recently launched a new sandal collection and I am so, SO obsessed with everything in this limited line. I styled up two pairs today for seriously comfy but chic looks, both nursing-friendly and both easy to transition from spring to summer as our weather heats up!
---
City Slides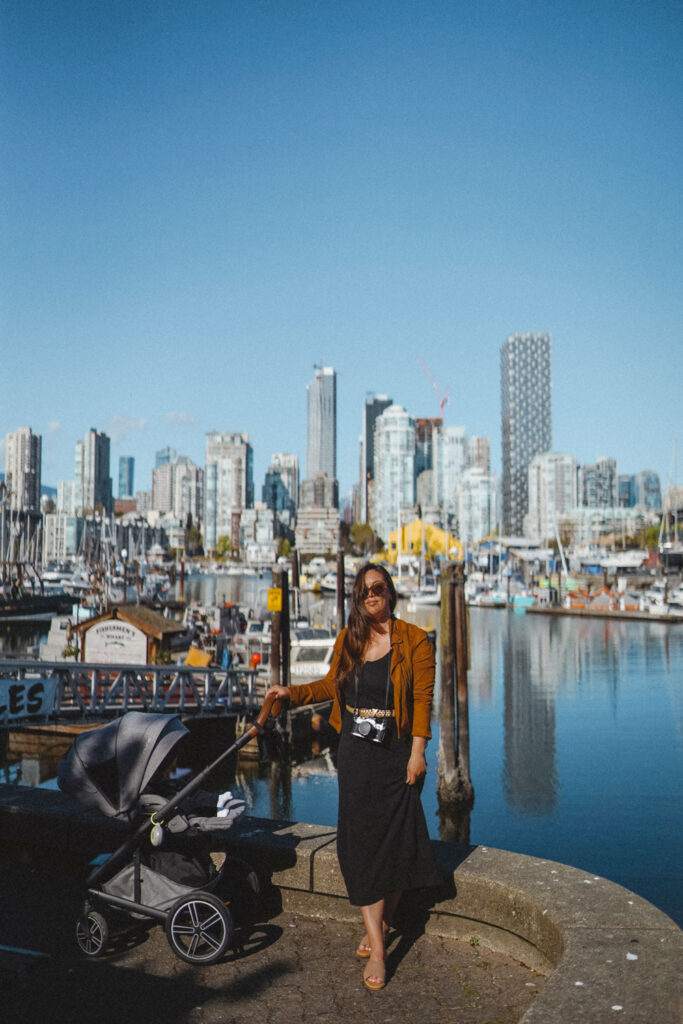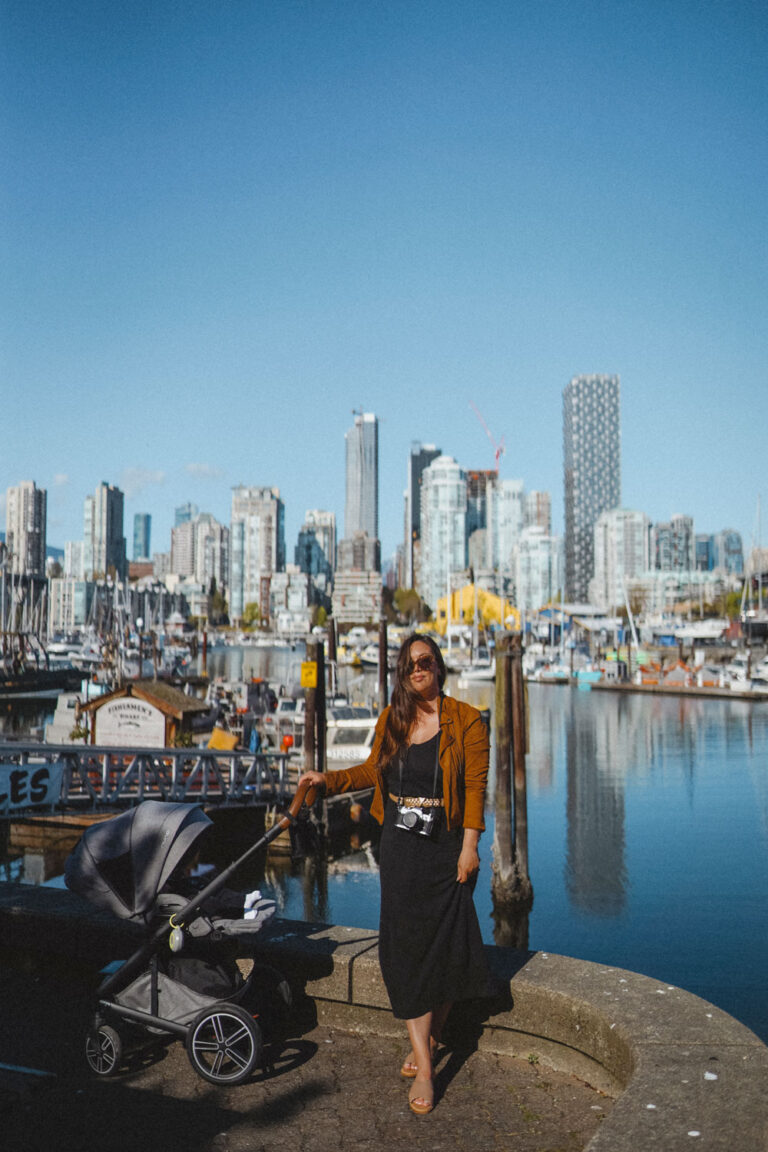 The Street Slide is such a classic staple to have in your wardrobe. I have slightly wider feet and find these still work amazingly…the leather is so soft and stretches amazingly to your feet! This is them in the Biscotti Pebble, such a versatile tone.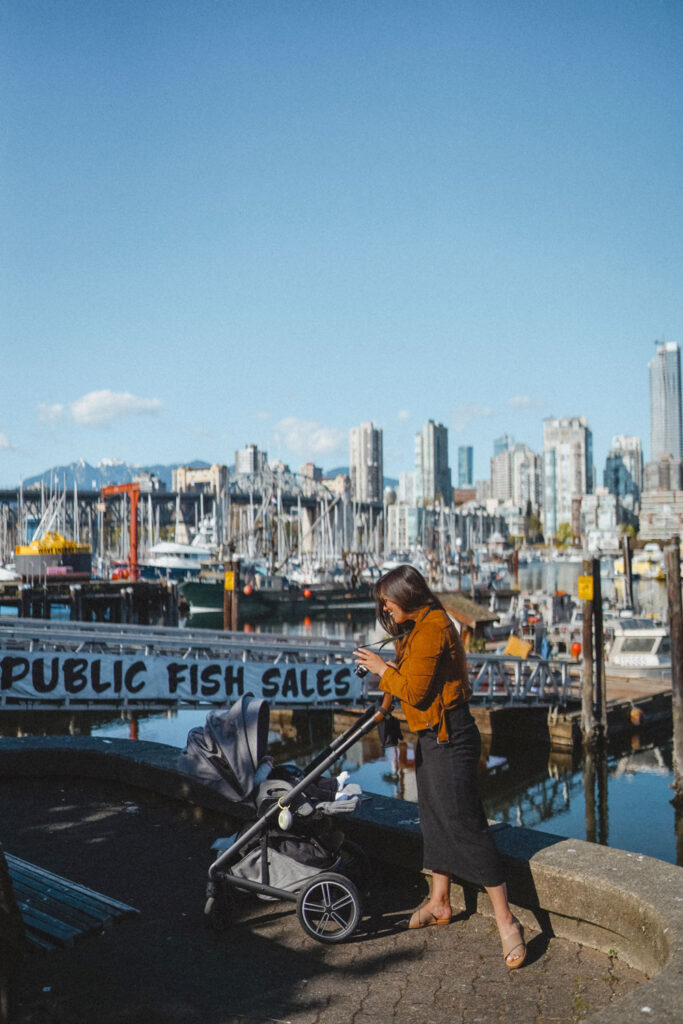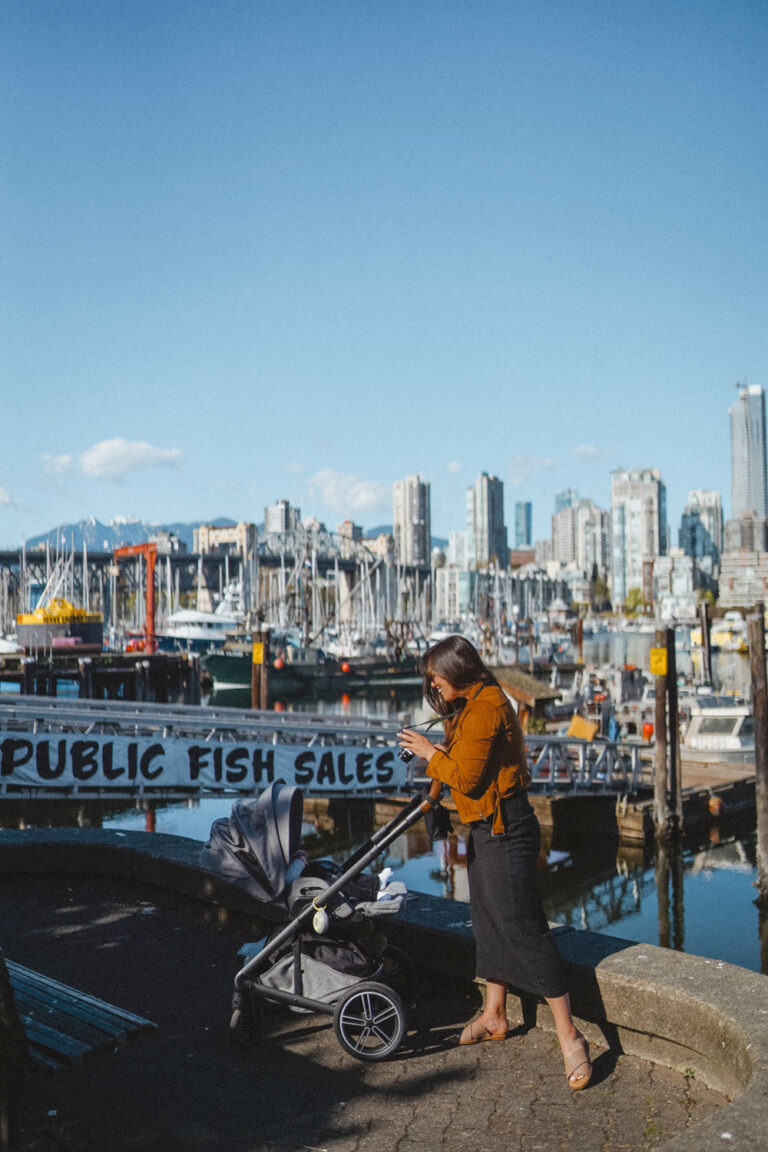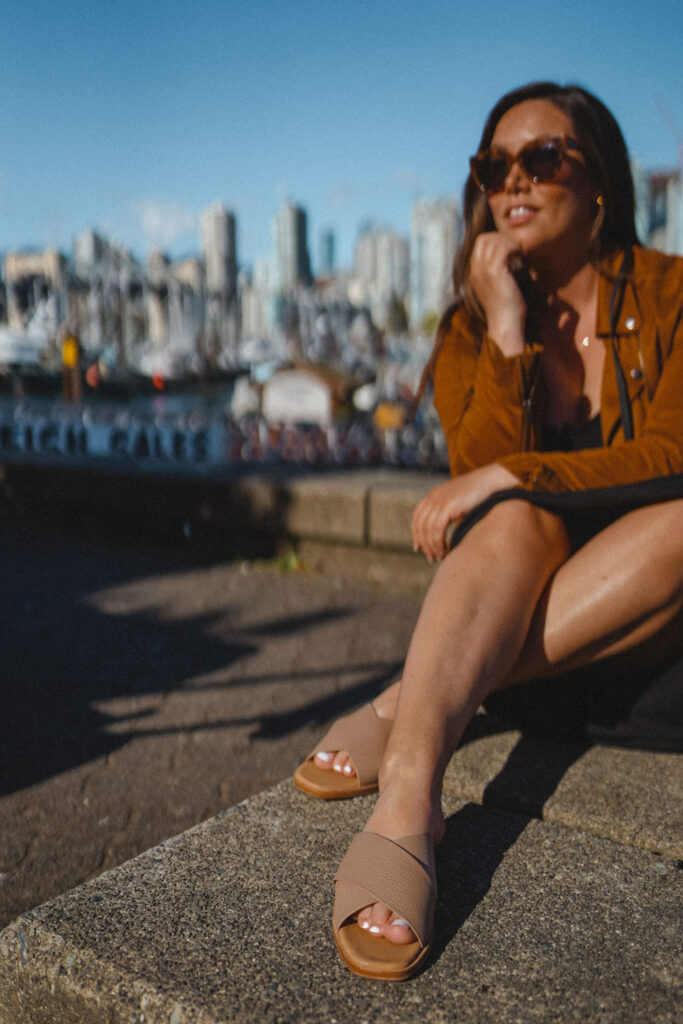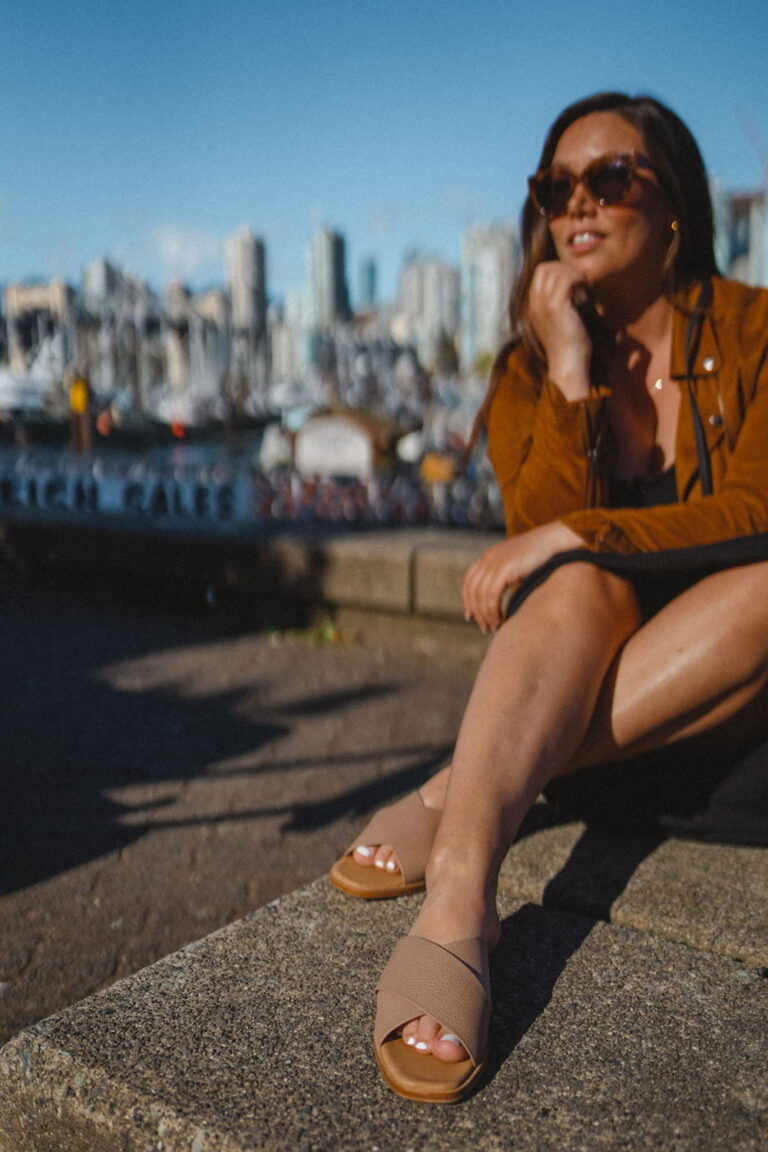 I recently got this Z Supply Miley Slub Dress and I've been wearing it tons, it's so comfy and such a great alternative to jeans and a tee for a comfy but slightly more dressed up look. It's got henley button details as well so super easy to nurse with, just unbutton a few of the buttons!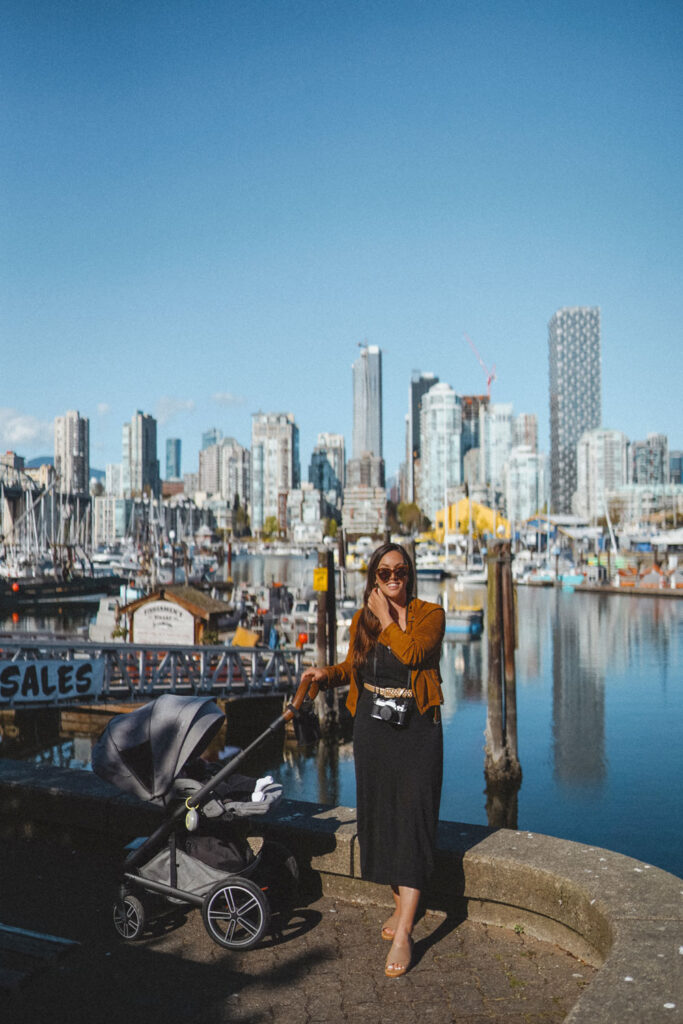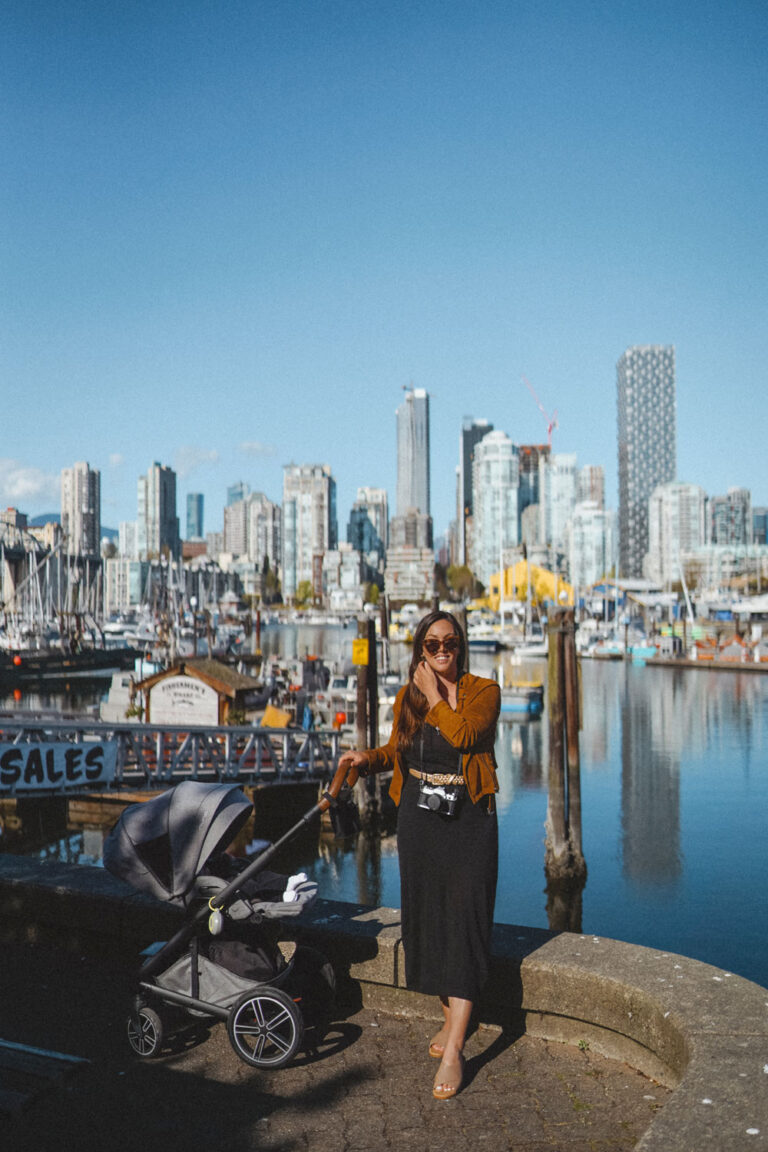 A lighter suede moto jacket (this one's sooooo good and on sale for under $100) for these changing temps adds a bit of warmth (though honestly with the sun out lately, I've been ditching the jacket mid-walk) and a braided belt helps to cinch in this dress a bit.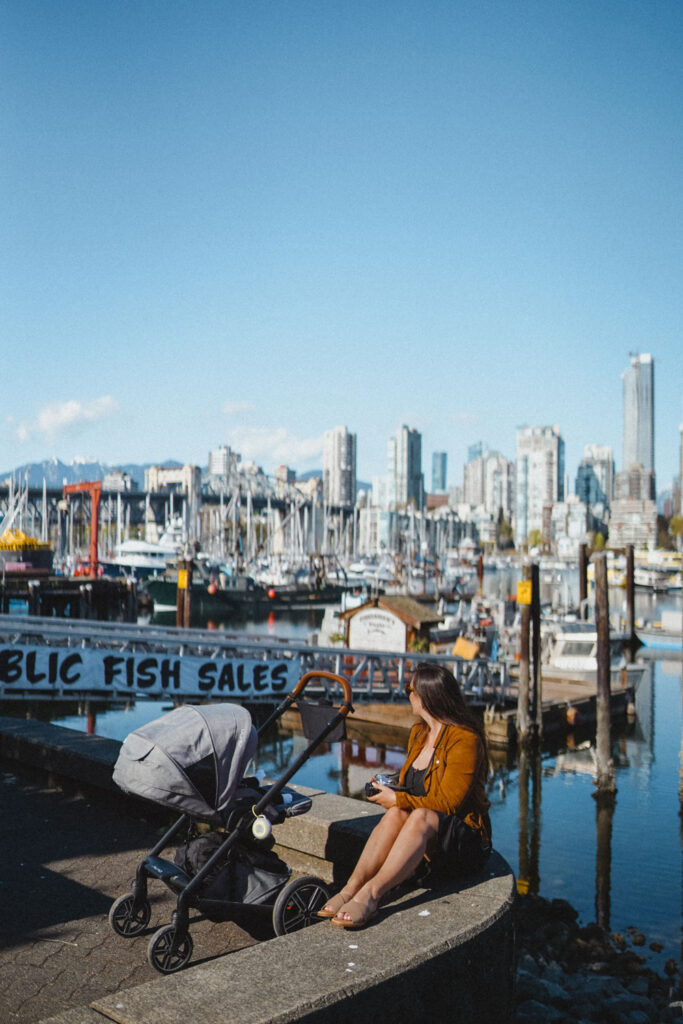 ---
Breezy Slides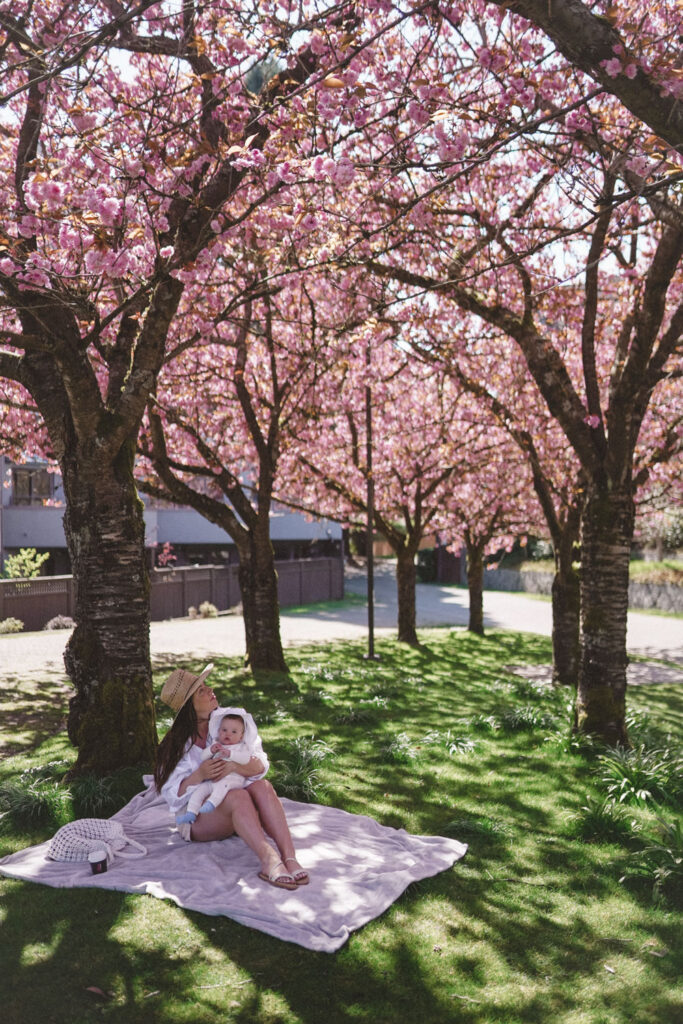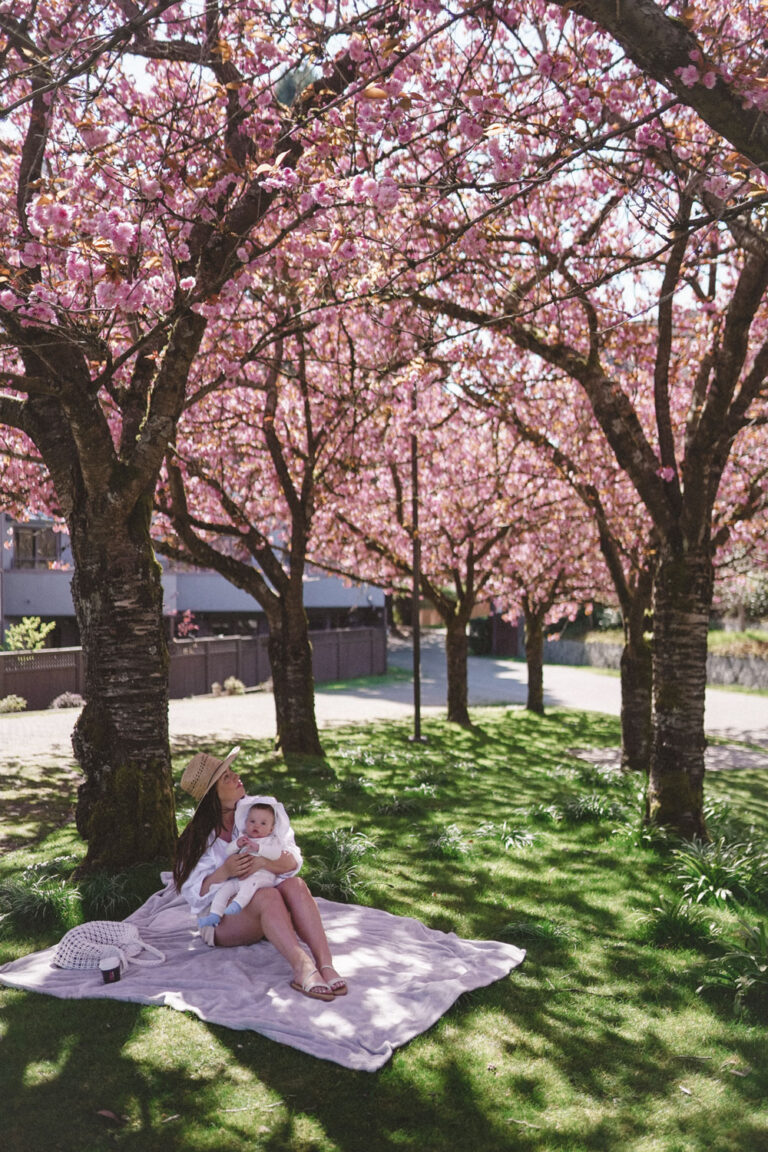 The Breezy Slides are such a great minimal sandal, so chic but deceptively comfy too despite their elegant lines. It's so weird not having a ton of weddings to go to because for many years, we'd sometimes have as many as 10 weddings to go to per year, but one thing that came to mind when I got these was how amazing they'd be for a beach wedding or one on grass…I feel like I've learned the hard way thanks to either destroyed heels or turned ankles to just opt for a chic flat option on uneven terrain.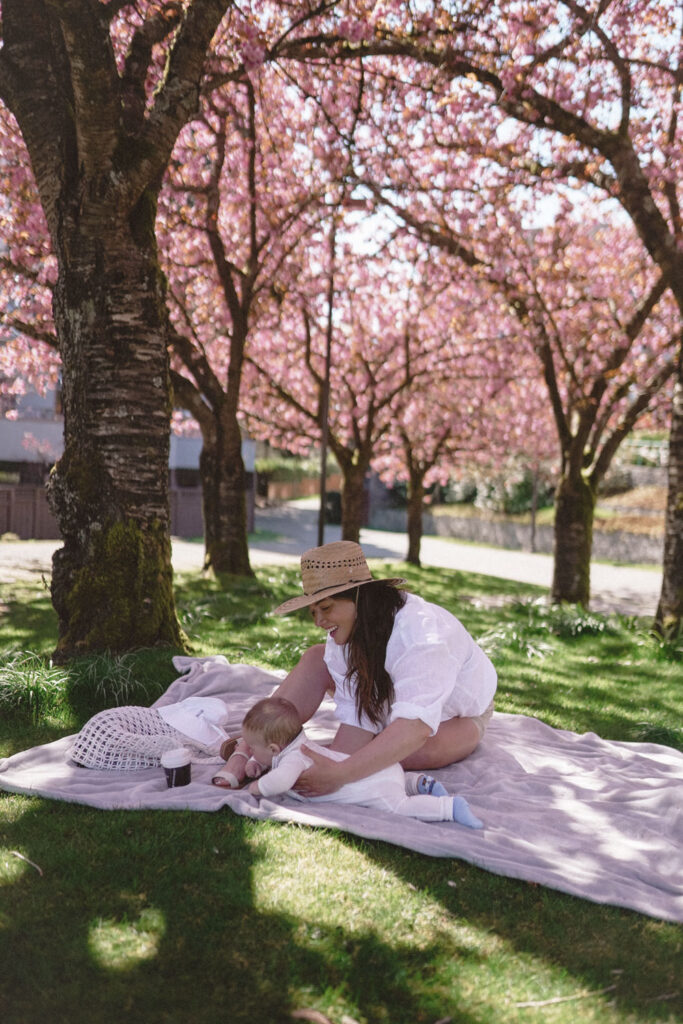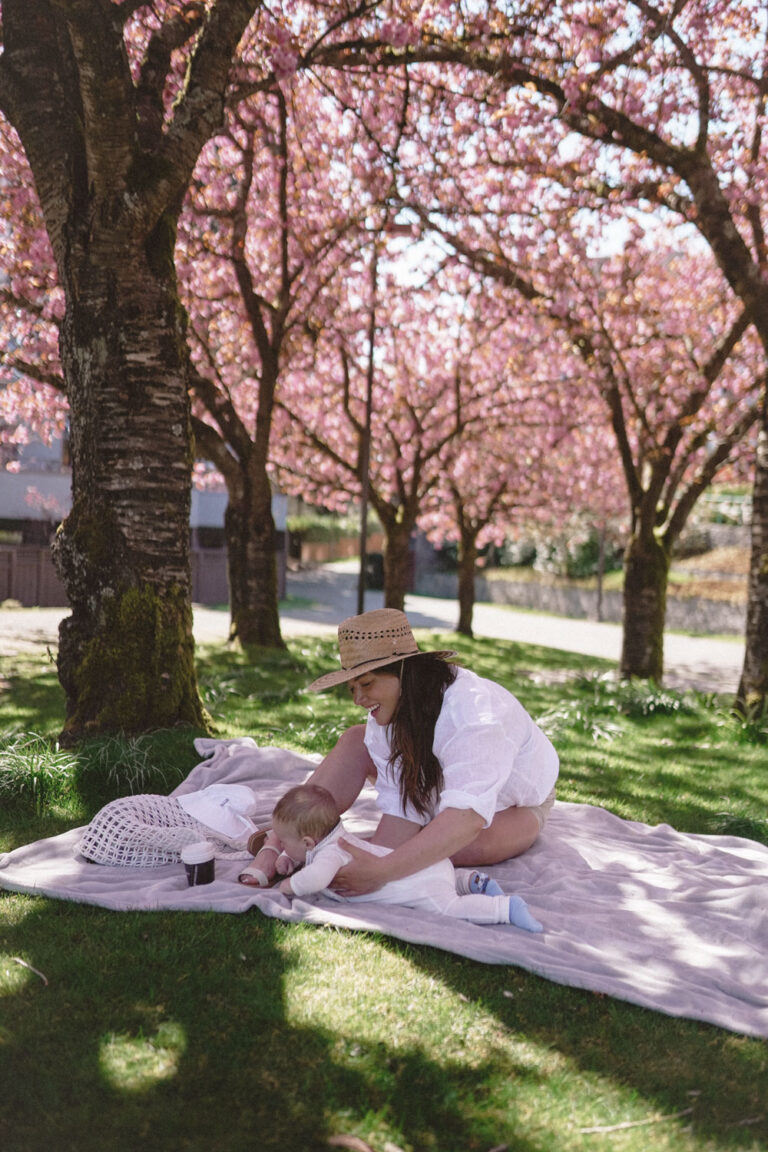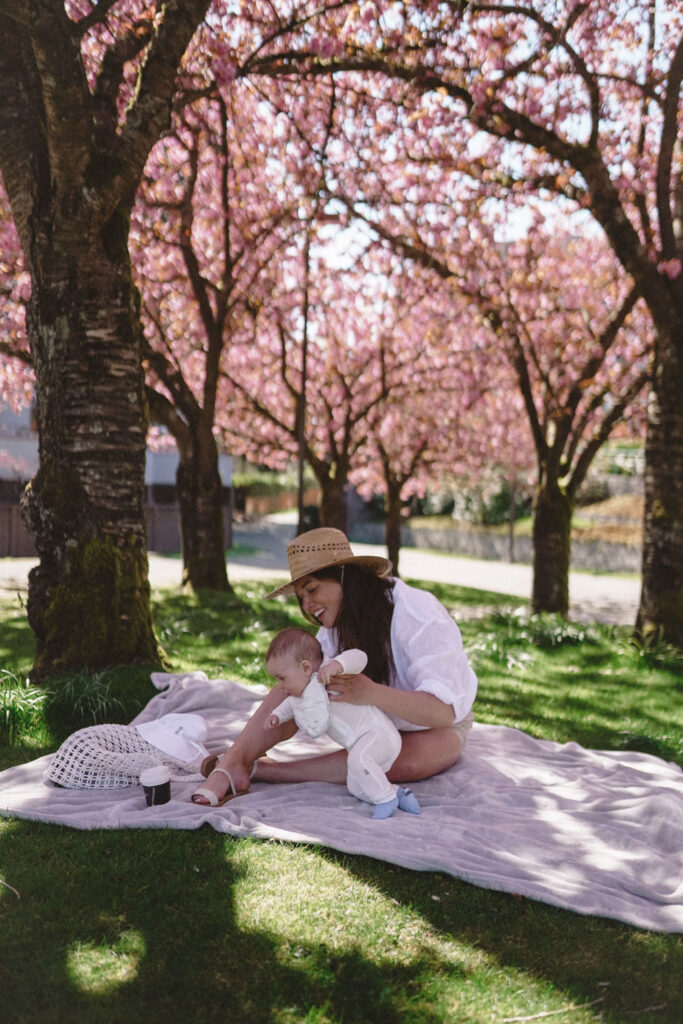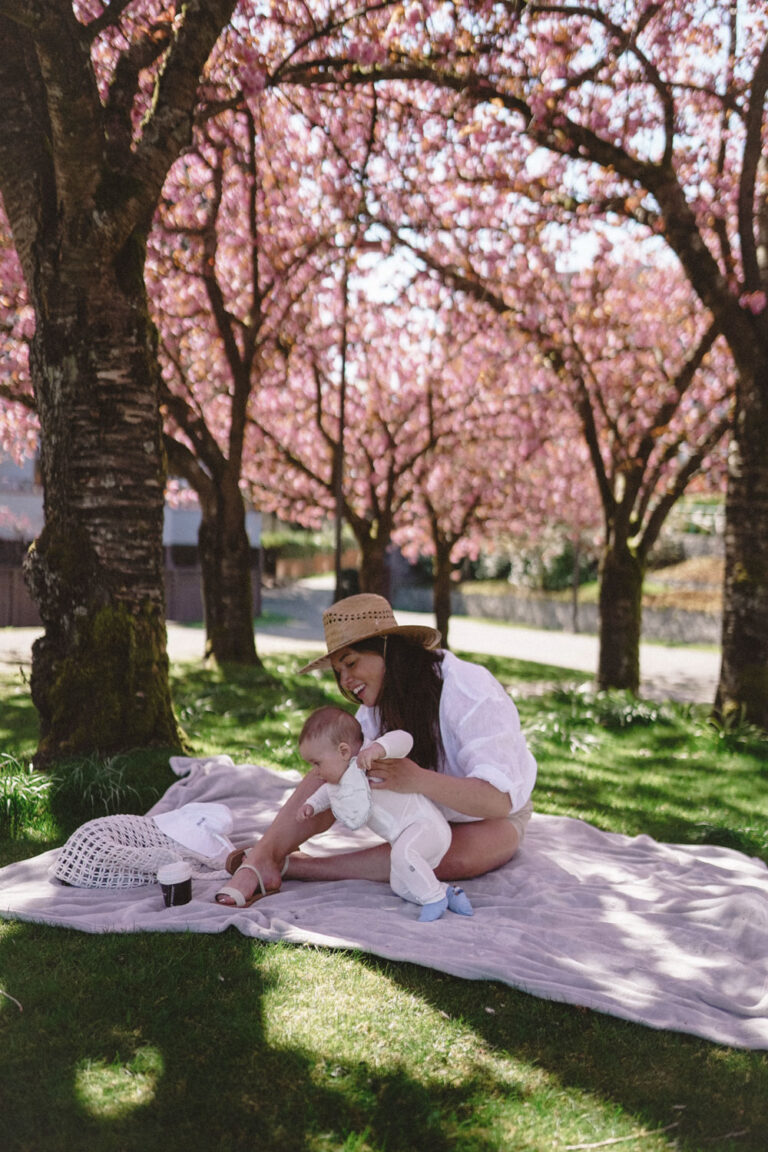 I was shocked to discover postpartum that I had like NO button-down tops and they really are crucial for nursing…I got this super oversized one from Vitamin A and have been wearing it so much. It's so easy for nursing, but super chic and elegant…just tie at the waist with anything high-waisted like linen shorts. Love that it will double as a cover-up for this summer too. I got this big straw hat a couple years ago in Todos Santos but I recently ordered this bucket hat from Amazon, only $17! I feel like I'll be wearing it on repeat all summer, the big straw hat is awesome but Cal's a bit too enamoured with it so need something that's lower profile while still being really sun safe.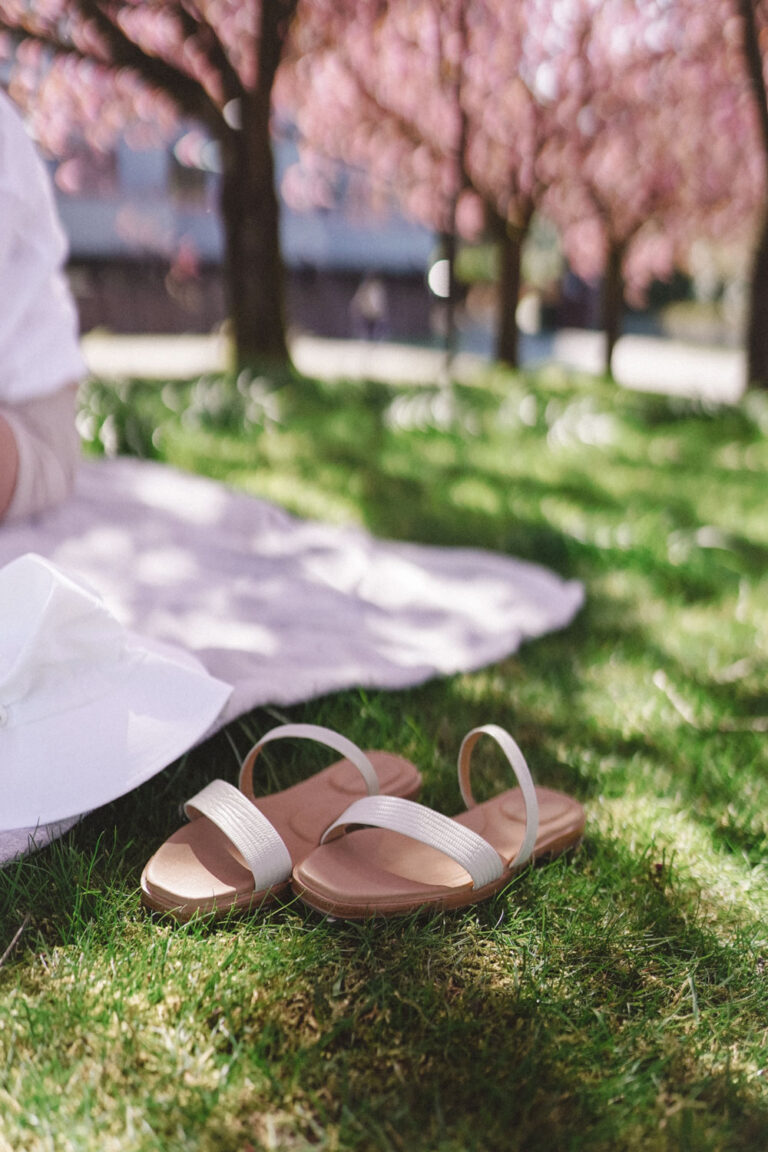 After what felt like a very intense winter with a newborn and then transitioning into a more active baby as the spring showers started, I am sooooo beyond ready for the summer and all the park hangs I can fit in, not only because I just want to spend all the time with my friends (even if that's at a distance), but because I am just so ready to put aside some of the things I wore on repeat all winter/spring long (leggings, jeans, the same boring tops, etc) and to wear outfits I'm really excited about. And one thing I'm definitely excited about is styling up more pieces from Poppy Barley's summer line…I always love shopping local, but especially with COVID feel like there's never a better time to invest in our unbelievable Canadian talent than now!