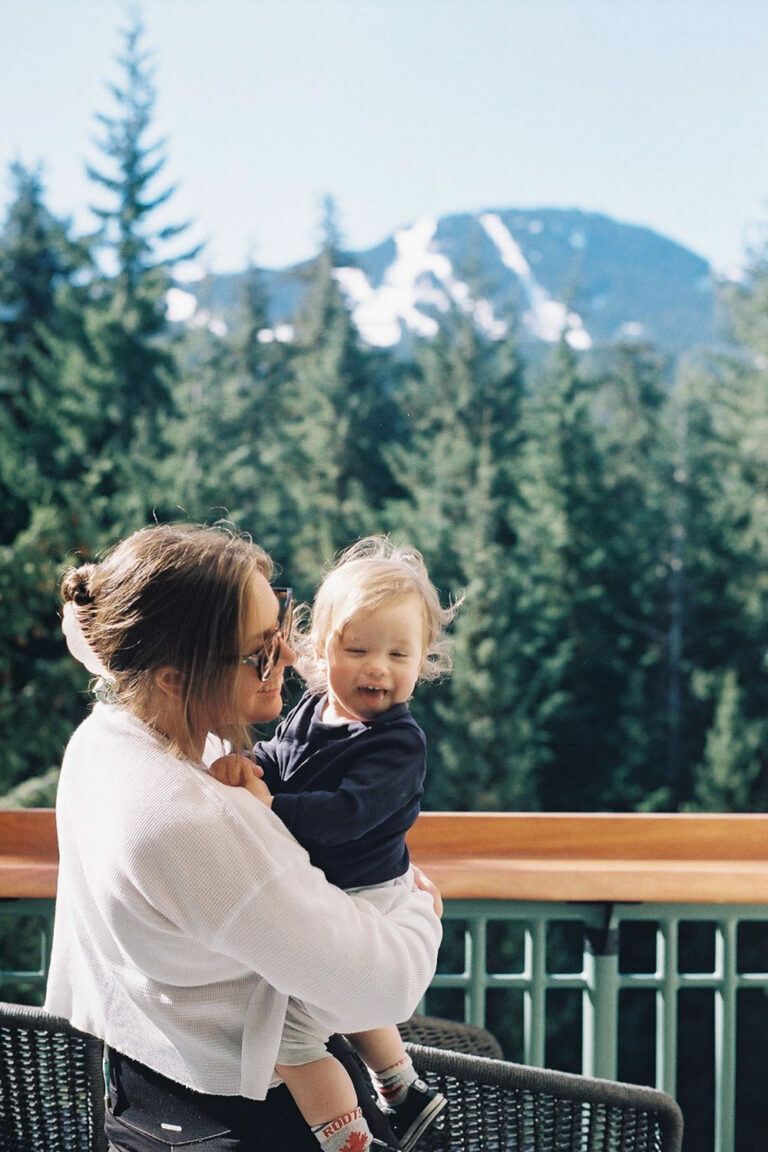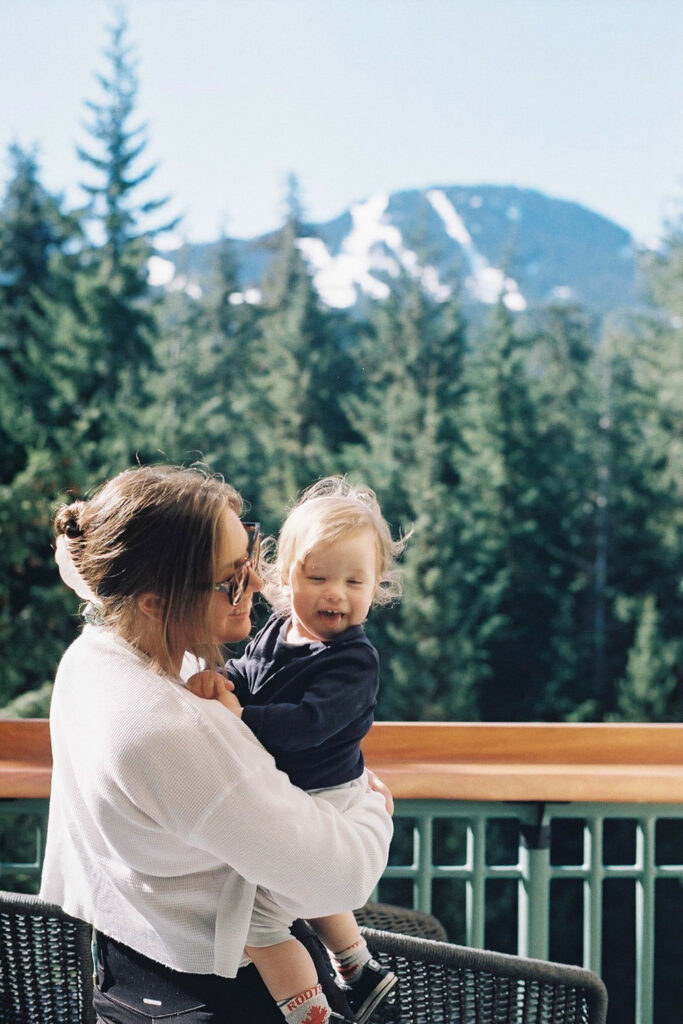 I feel like the last couple of years have almost been like a time vortex in a way—it doesn't really feel like over two years have elapsed since COVID started and all our lives changed forever, does it? And yet while time seemed to speed by in so many ways (and so much changed for me personally as well, aka Callum), it's like so much of life was on pause so time also somehow felt suspended…so many things that I had done leading up to COVID feel like they had *just* happened, specifically with travel.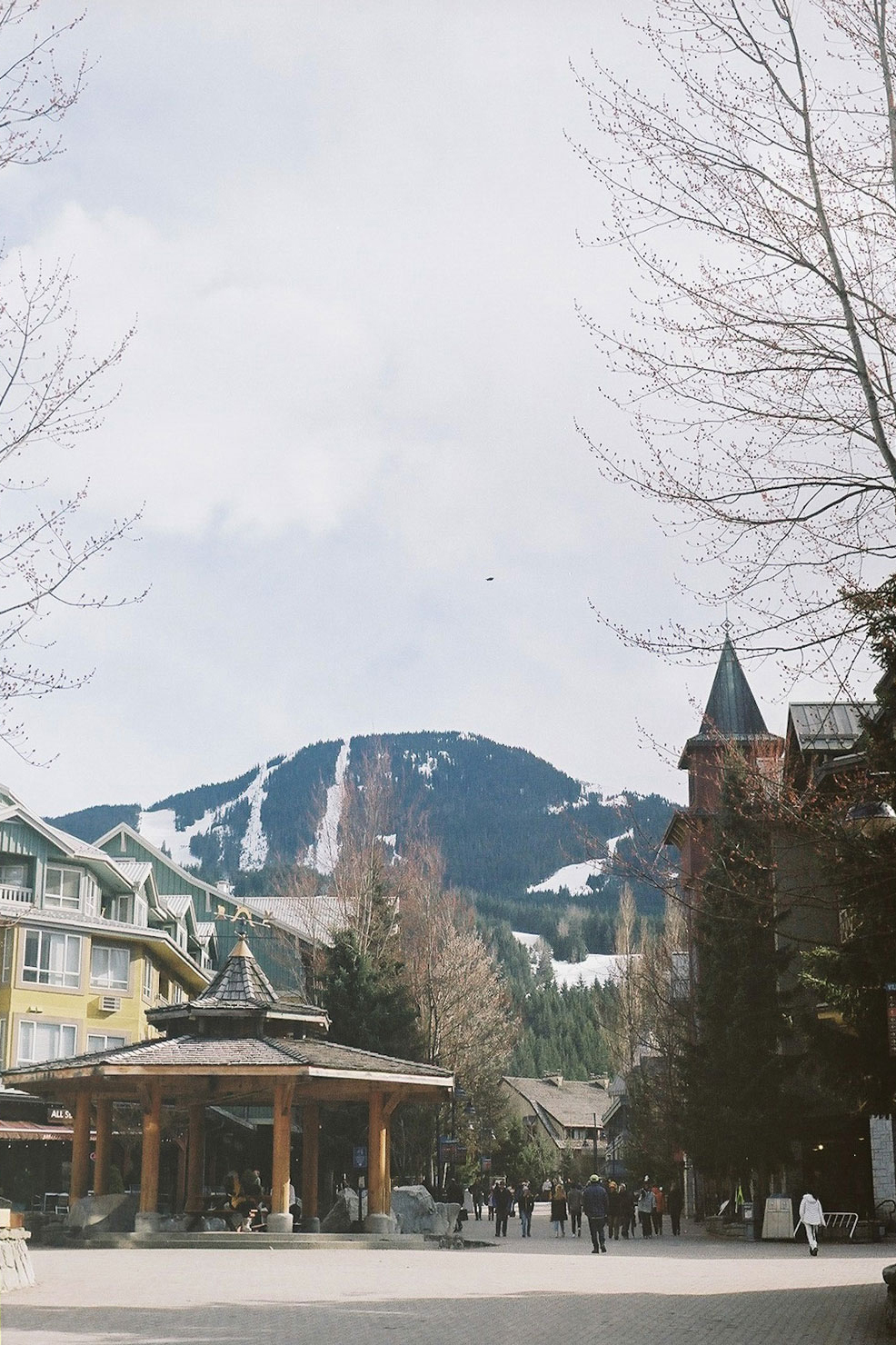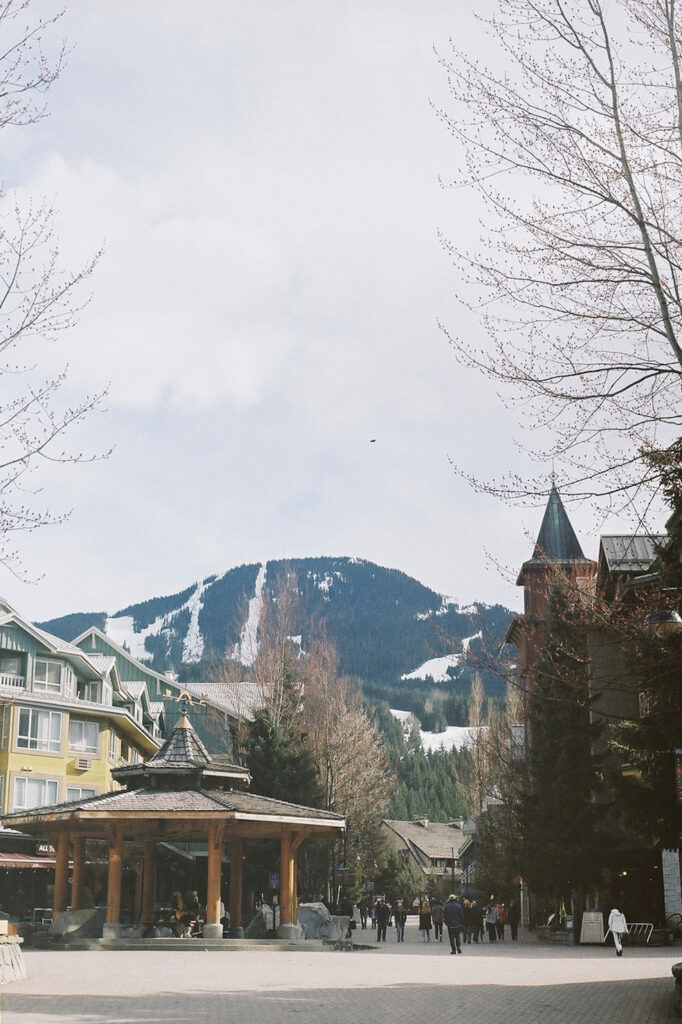 One thing I was waiting on was not only bigger international trips (planning some for this year hopefully!) but even beloved local trips that we do fairly often, whether that's to the cabin or Vancouver Island. One very special local getaway for Matt and I is Whistler—we've been so much and usually come up every couple of months, and the Fairmont Chateau Whistler is our home away from home as a couple whenever we've come up. I got a chance to experience a "missed moments" trip with the Fairmont this week and let me tell you, it was worth the wait.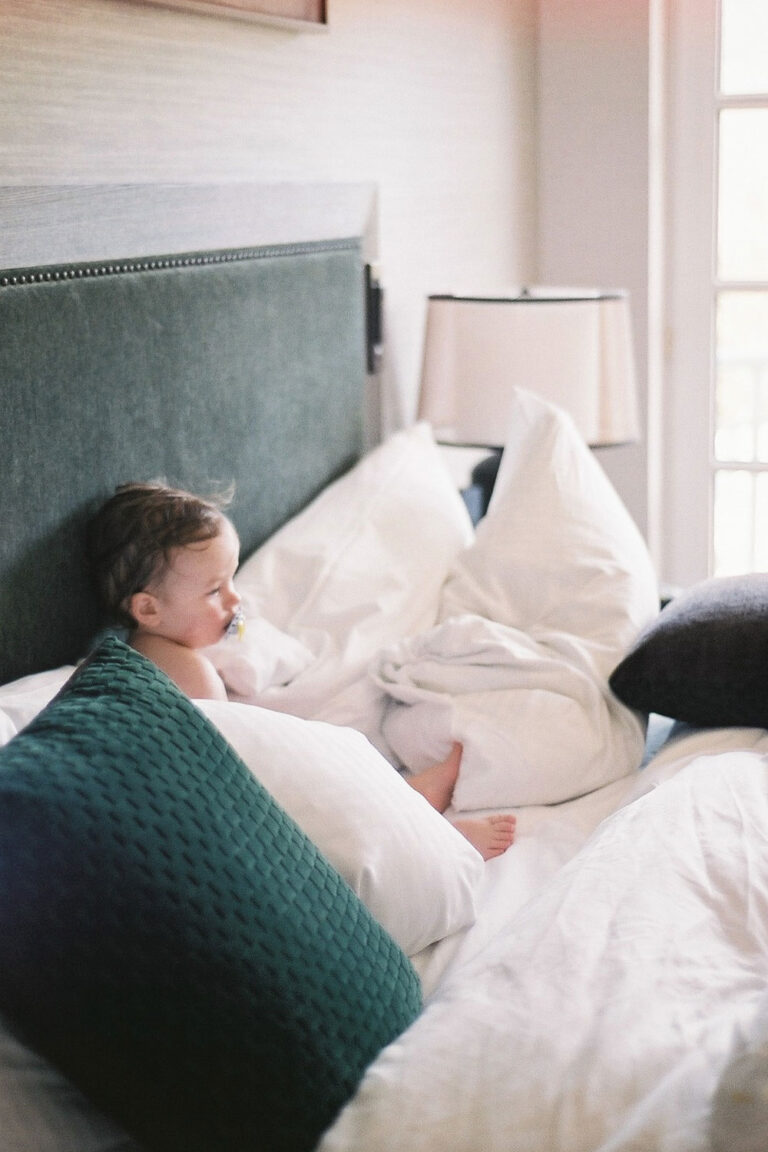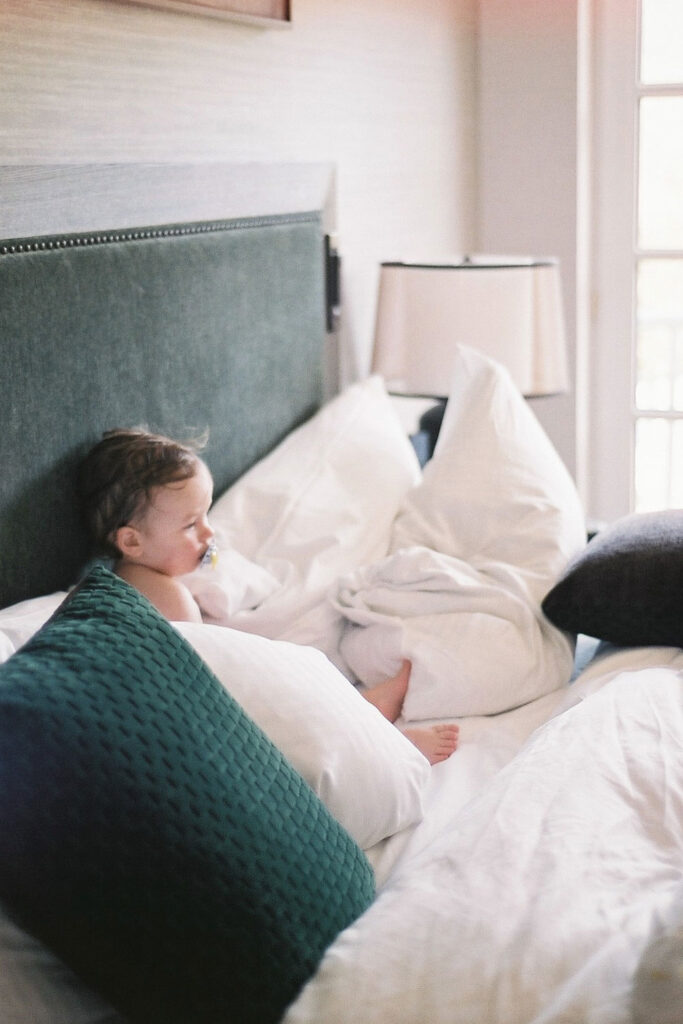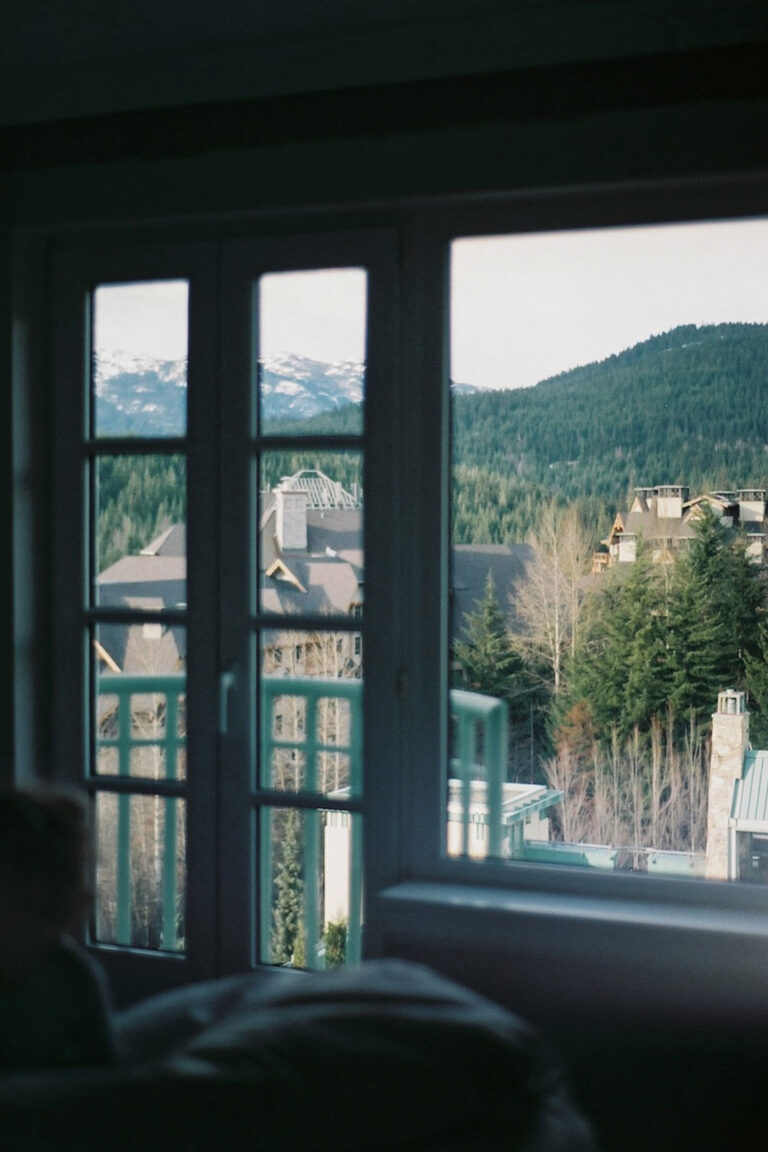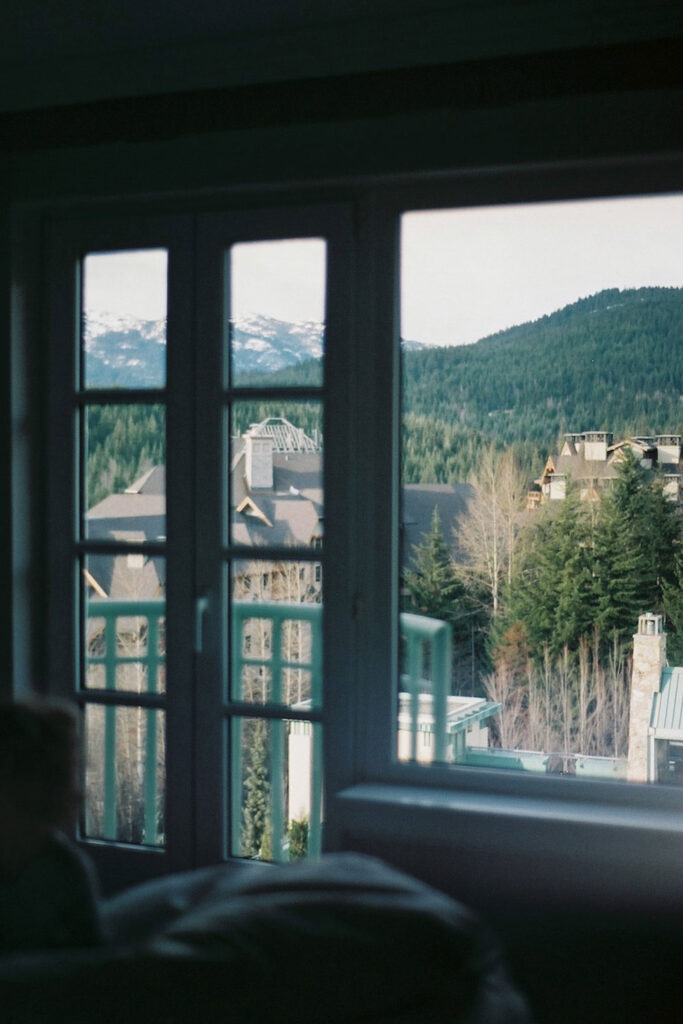 It felt so amazing to cruise up the Fairmont driveway again and step into the lobby I know and love so well again after so much time away (it's literally got the best smell ever, anyone who's stayed with Fairmont knows what I'm talking about!).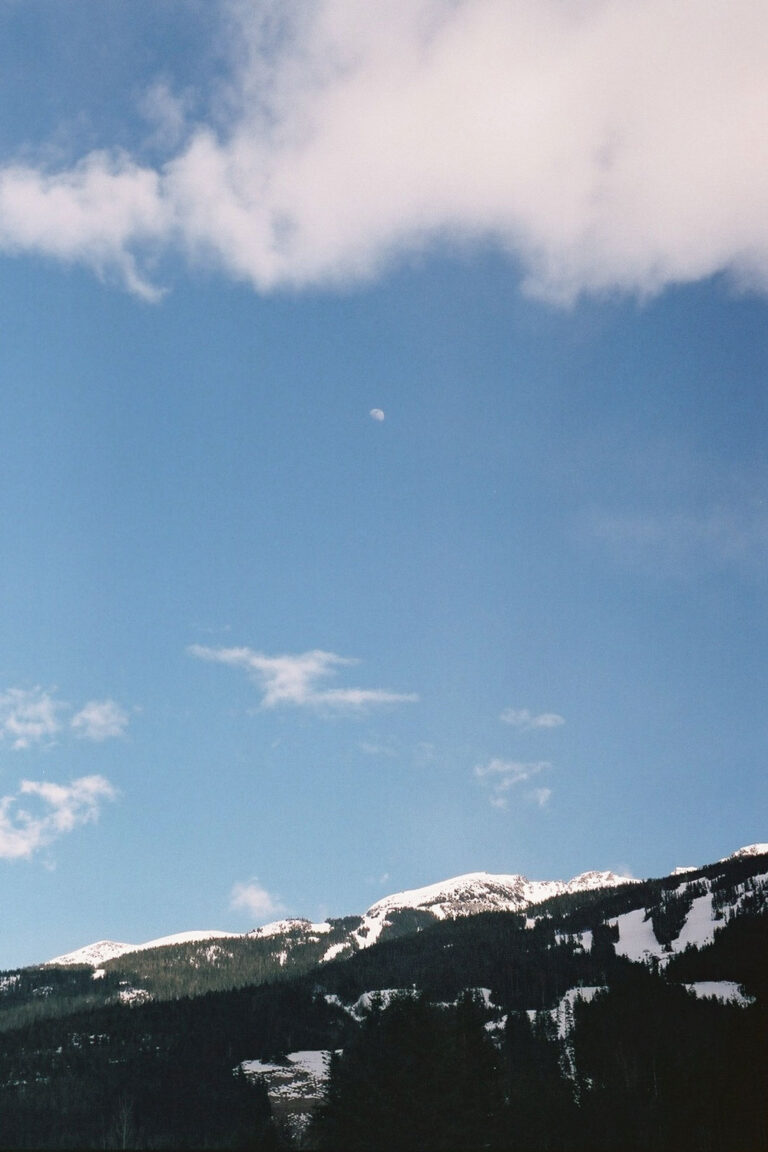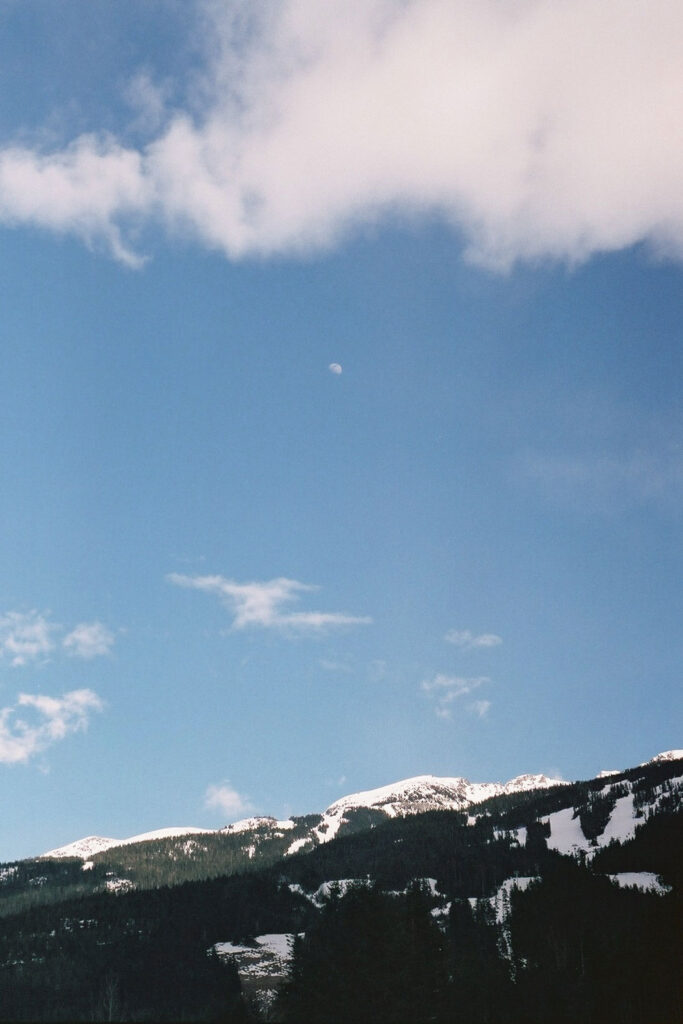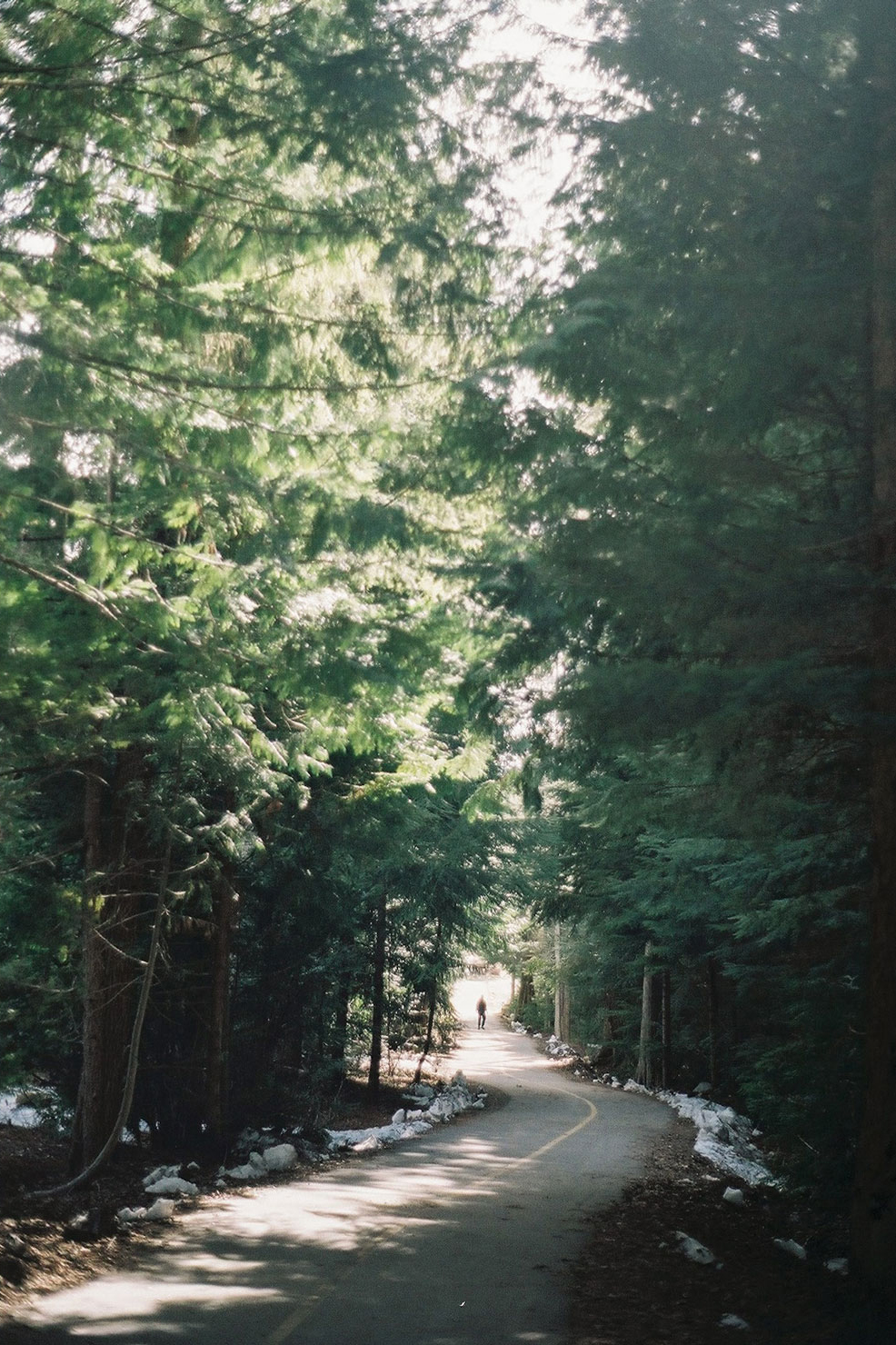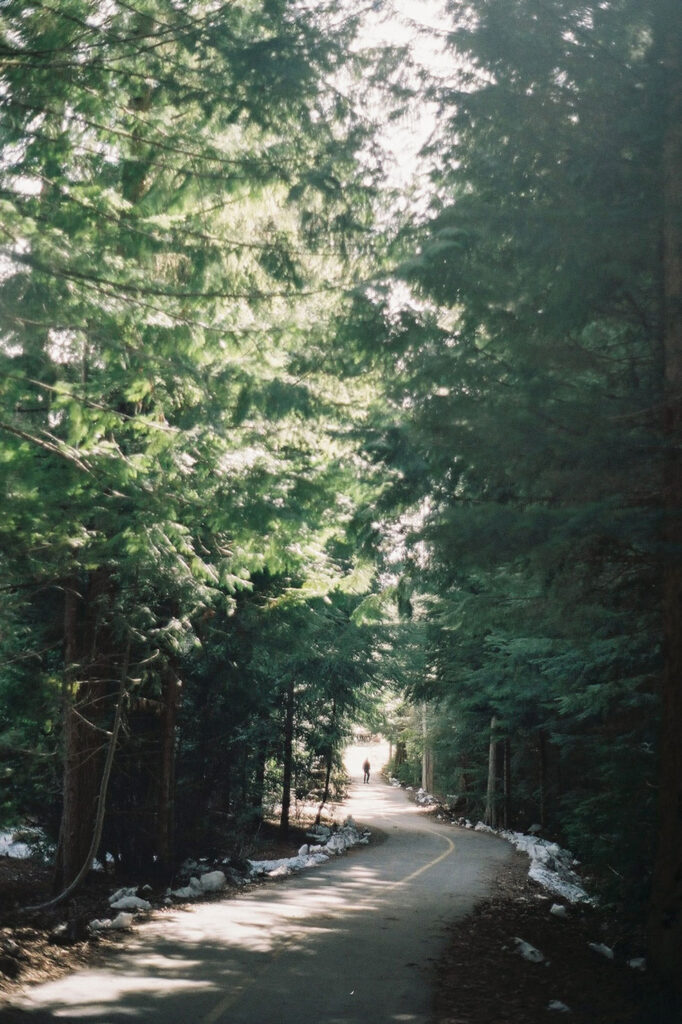 Best of all, we got to experience Fairmont Gold as a wee family for the first time! I got so many DM's from you guys saying once you go Gold you can't go back, and frankly, while any experience at the Fairmont is beyond special and luxurious, going Gold really does elevate it.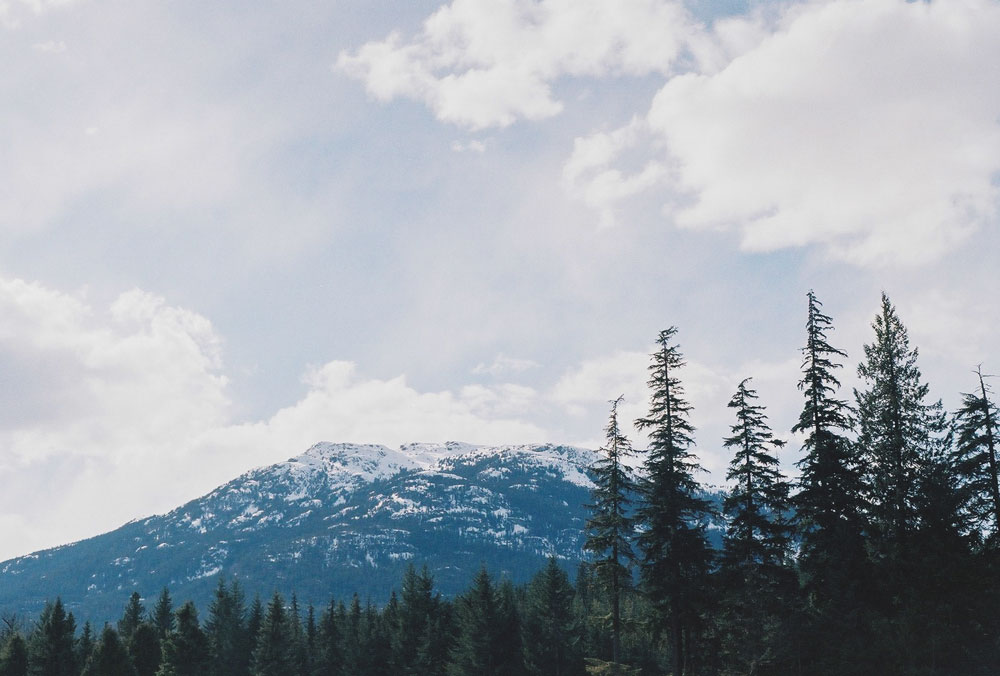 You have access to your own lounge—every morning there is an unbelievable buffet style breakfast (with full coffee service, juice, pastries, you name it), dessert in the evenings, snacks throughout the day, even an aprés for when you're coming off the slopes! There's also a dedicated check-in desk, drink service to your room and so much more—you can check out all the perks of staying with Gold here (including an awesome Gold Experience package), but please take my word for it, it really is an elevated experience.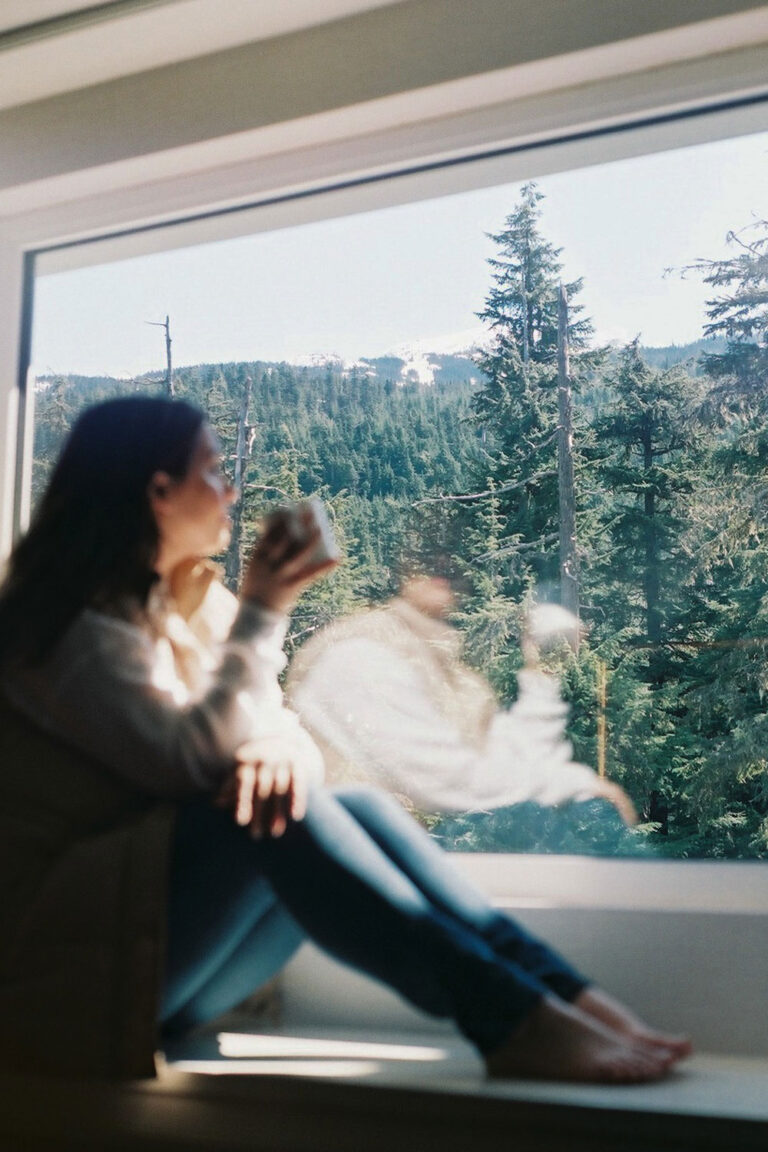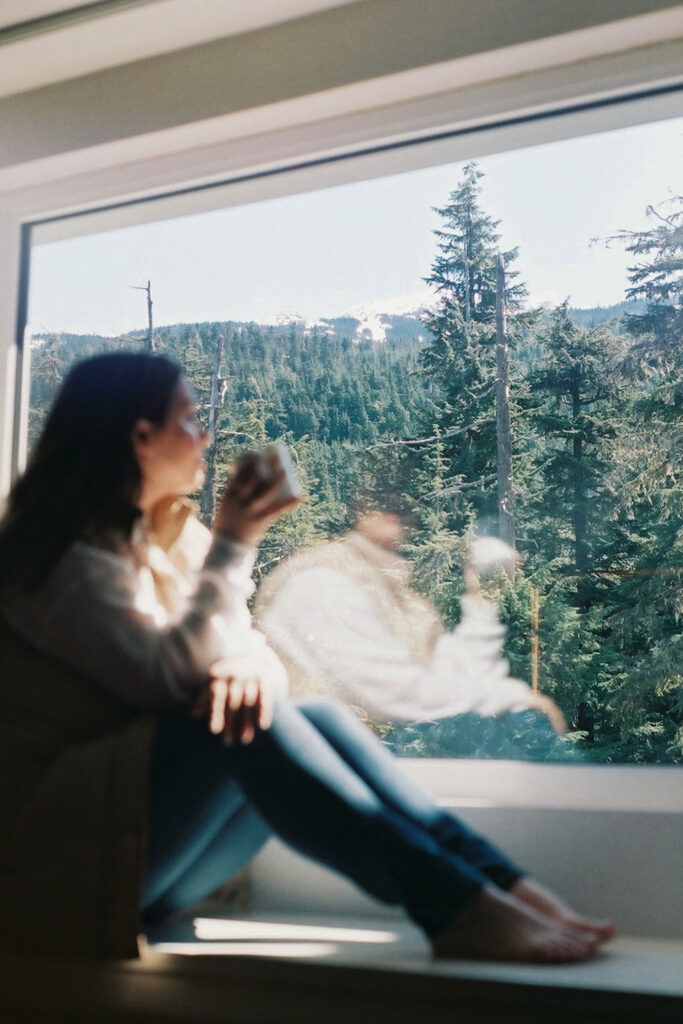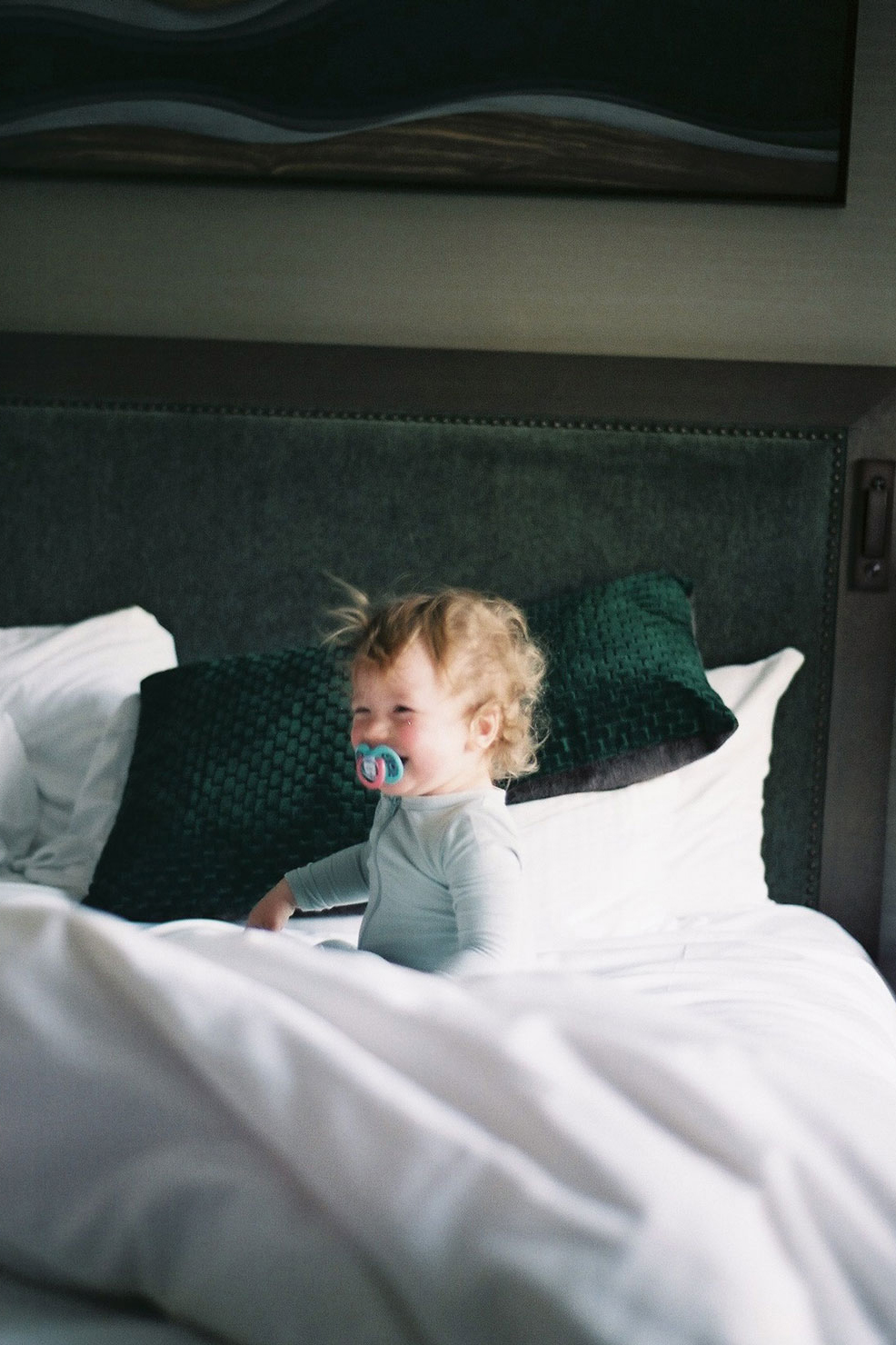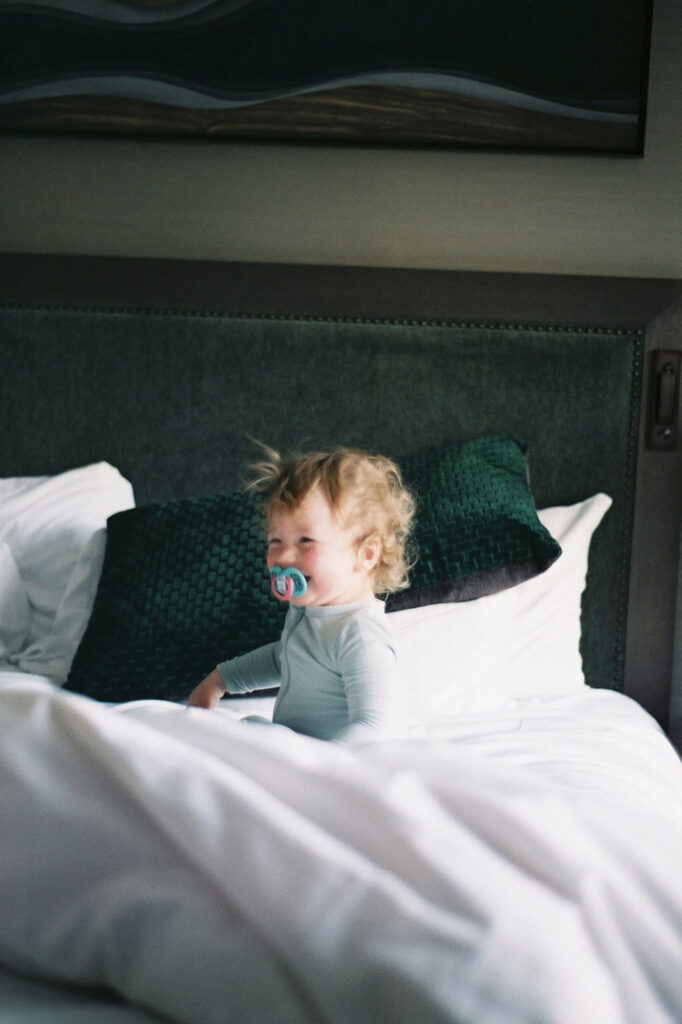 Speaking of which, one thing Matt and I were chatting about while on this trip is that especially as Cal grows into his toddler years now (I still call him my baby but I think sometime after 18 months they definitely enter the full *toddler* phase) so much more of your trip can be spent at whatever your accommodations are, so it's kind of getting more and more important to make sure that wherever we are, we ensure that our stay is part of the destination, if that makes any sense.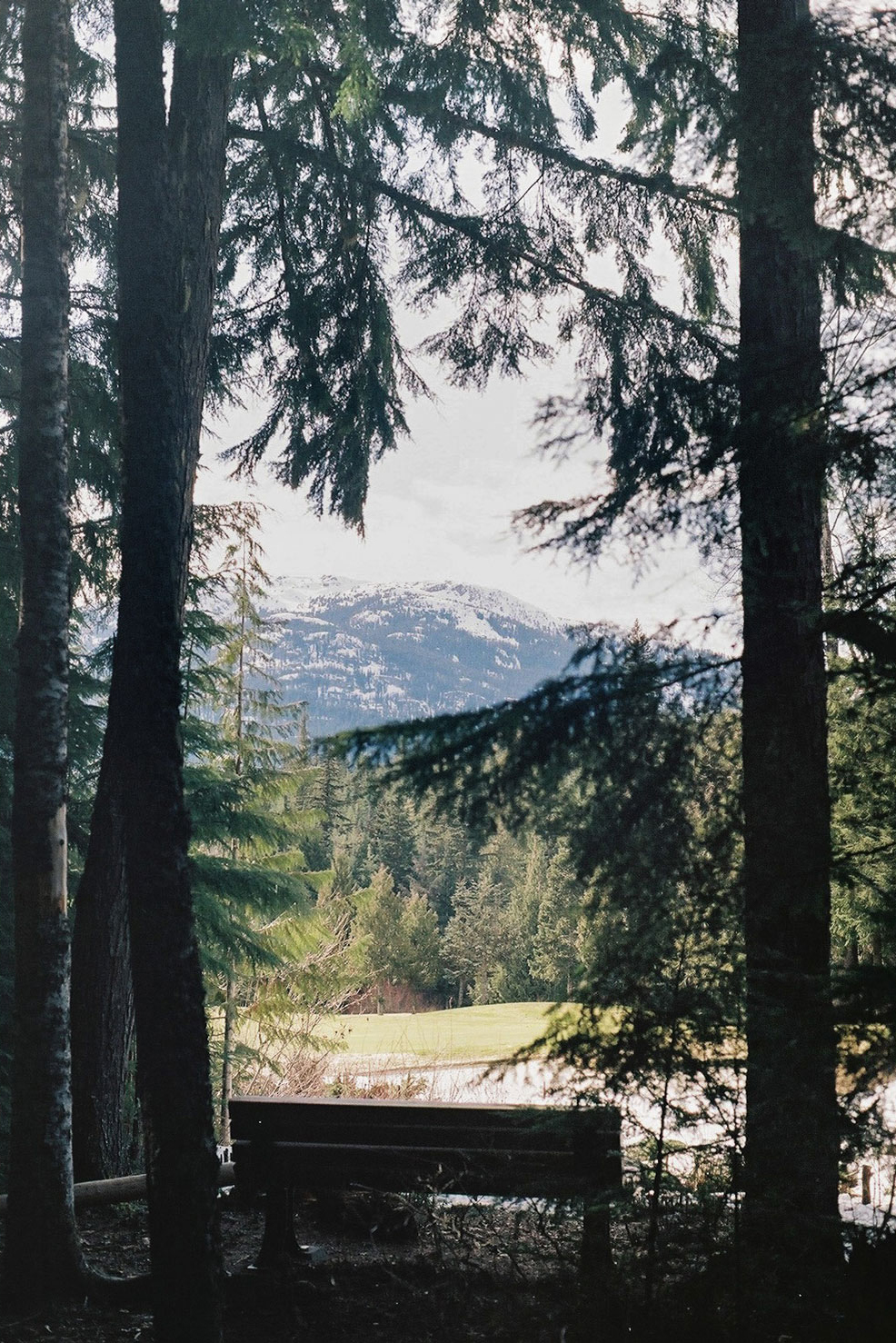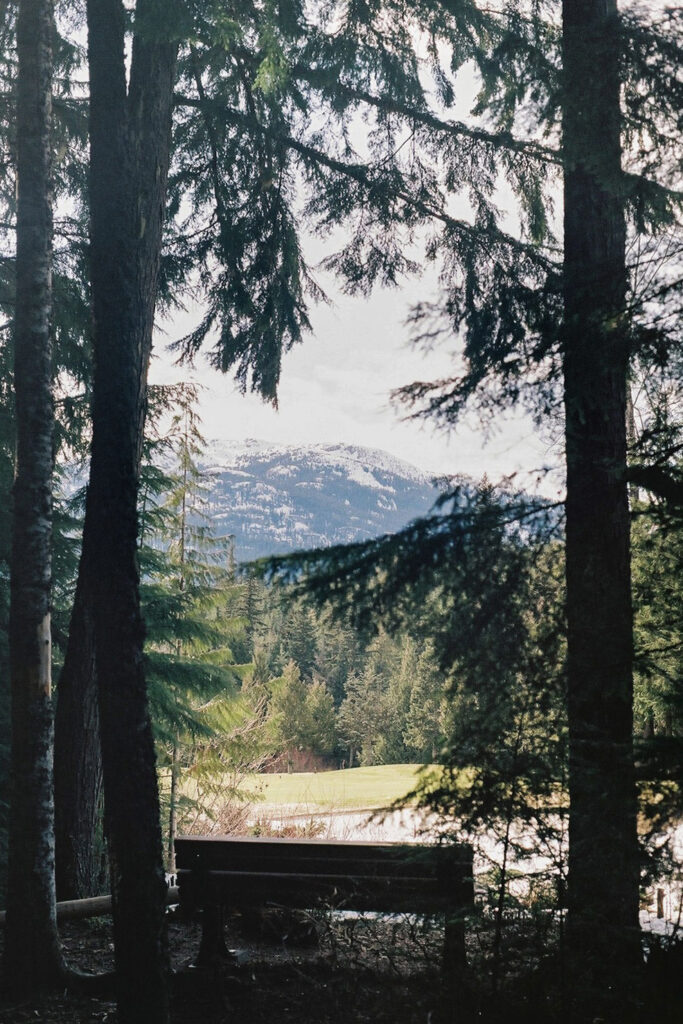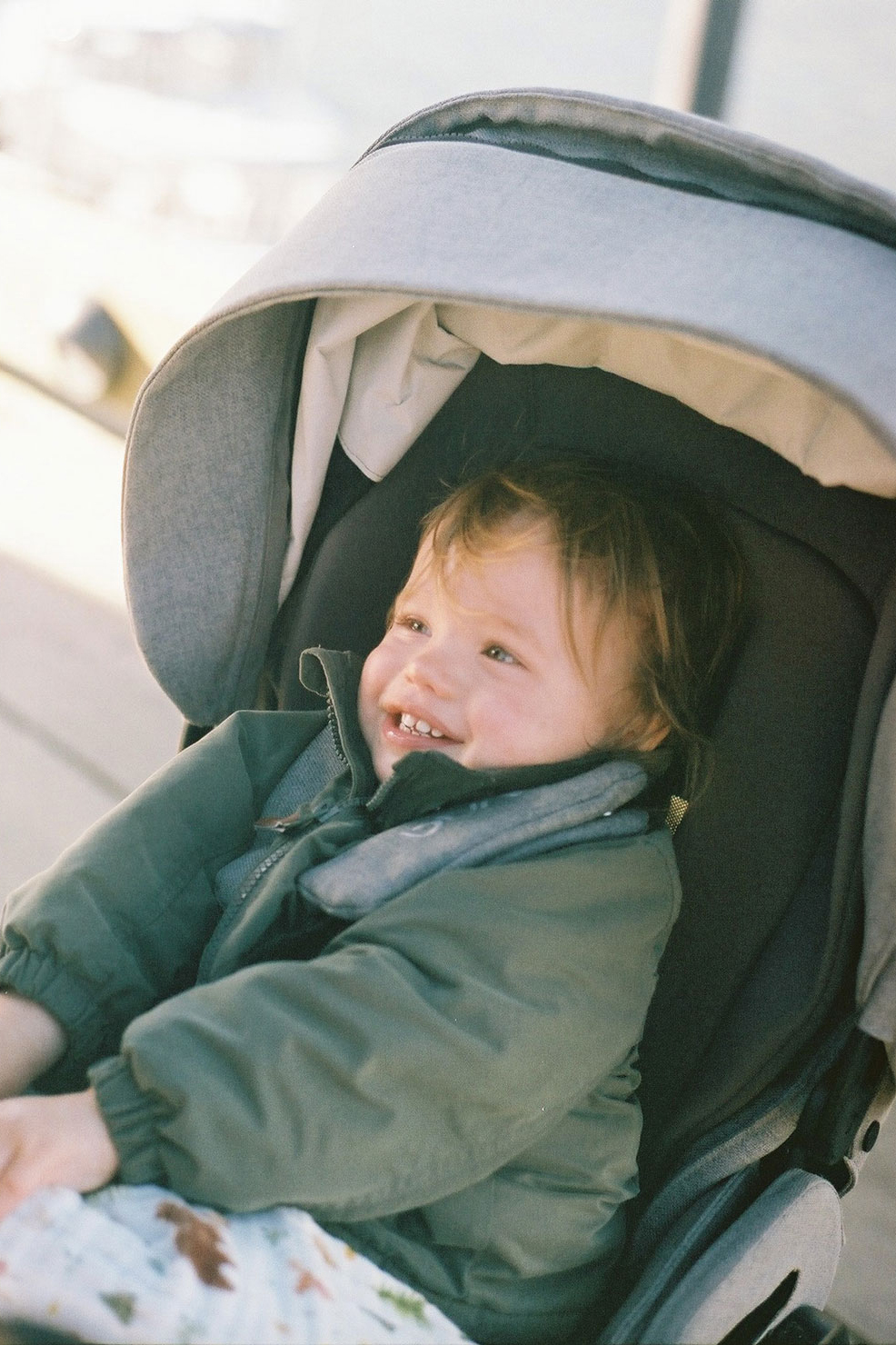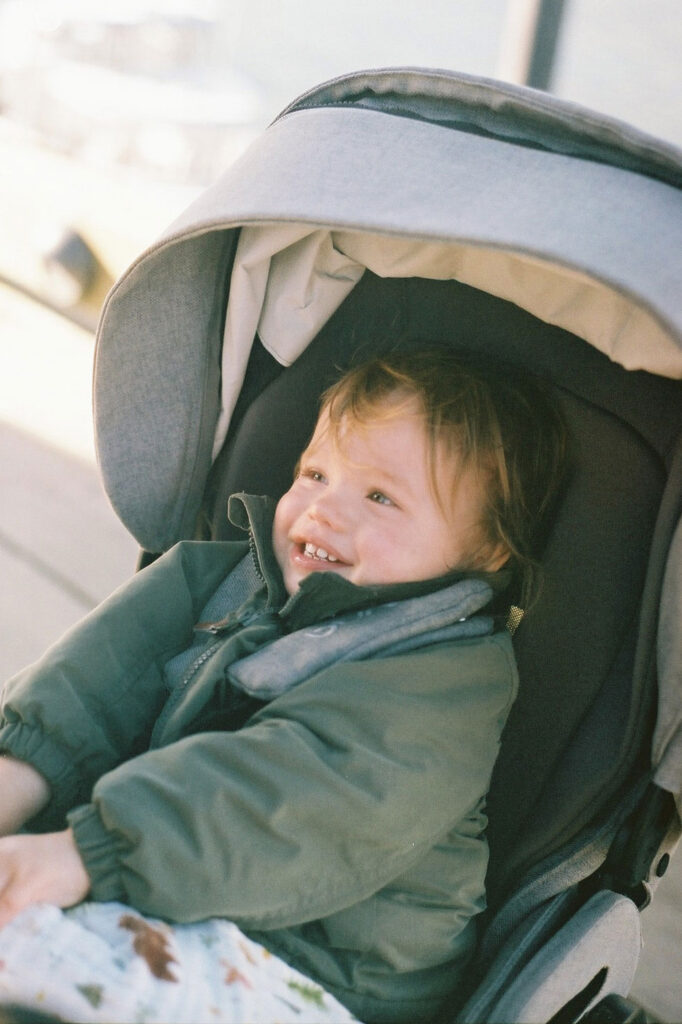 For instance, when we went on trips with him when he was younger, he would easily nap in the stroller, he didn't eat much so I'd nurse him on the go or maybe he'd get a pouch when he was just easing into solids, etc. Now, he seems to be condensing his naps to one and has a much better go of it when it's somewhere dark and quiet, he needs his solid meals and also seems to crave so much more independence and mobility (he's literally like a golden retriever…inexhaustible), so as much as he's a pretty go-with-the-flow guy, we're all just a bit happier if we can add in some structure for him and have a home base.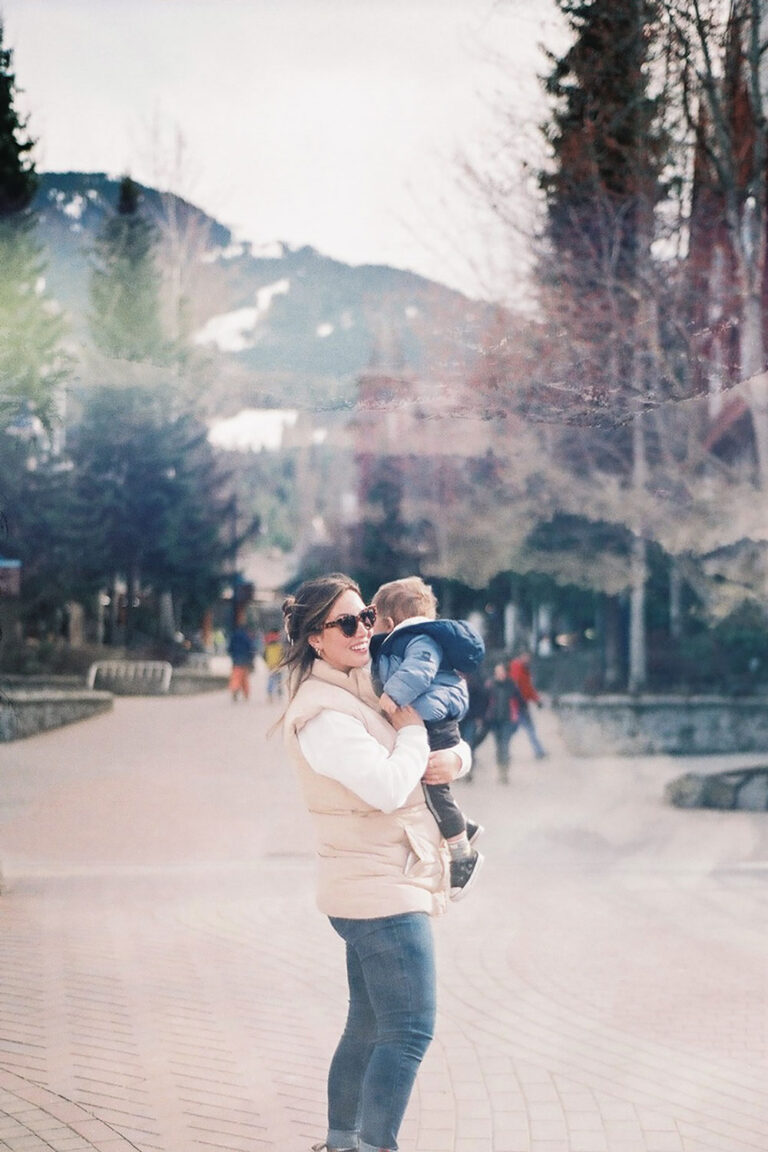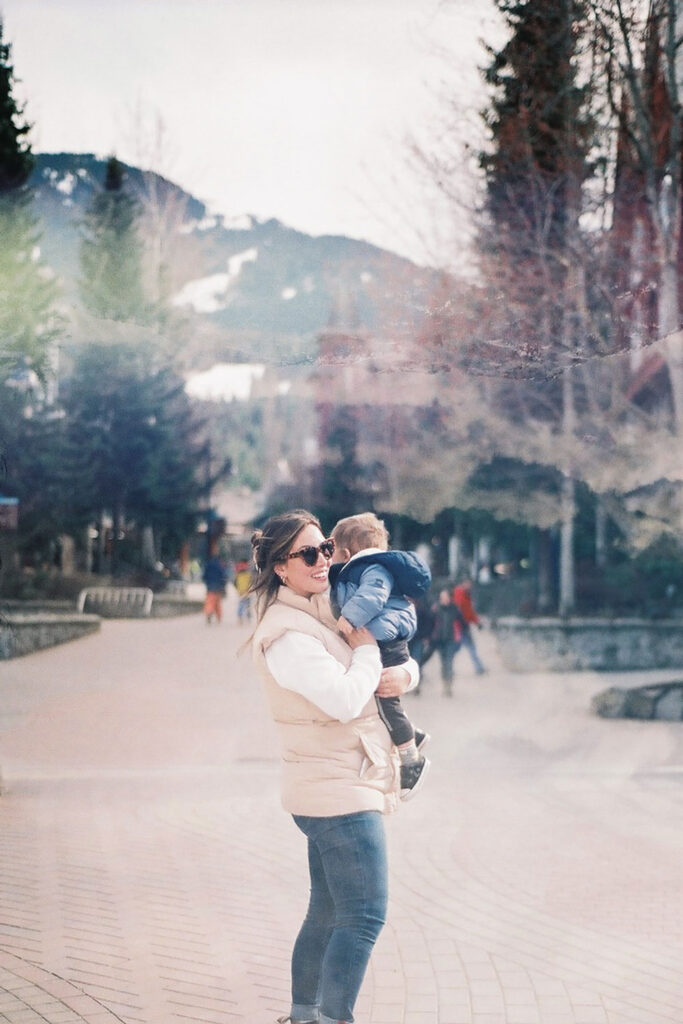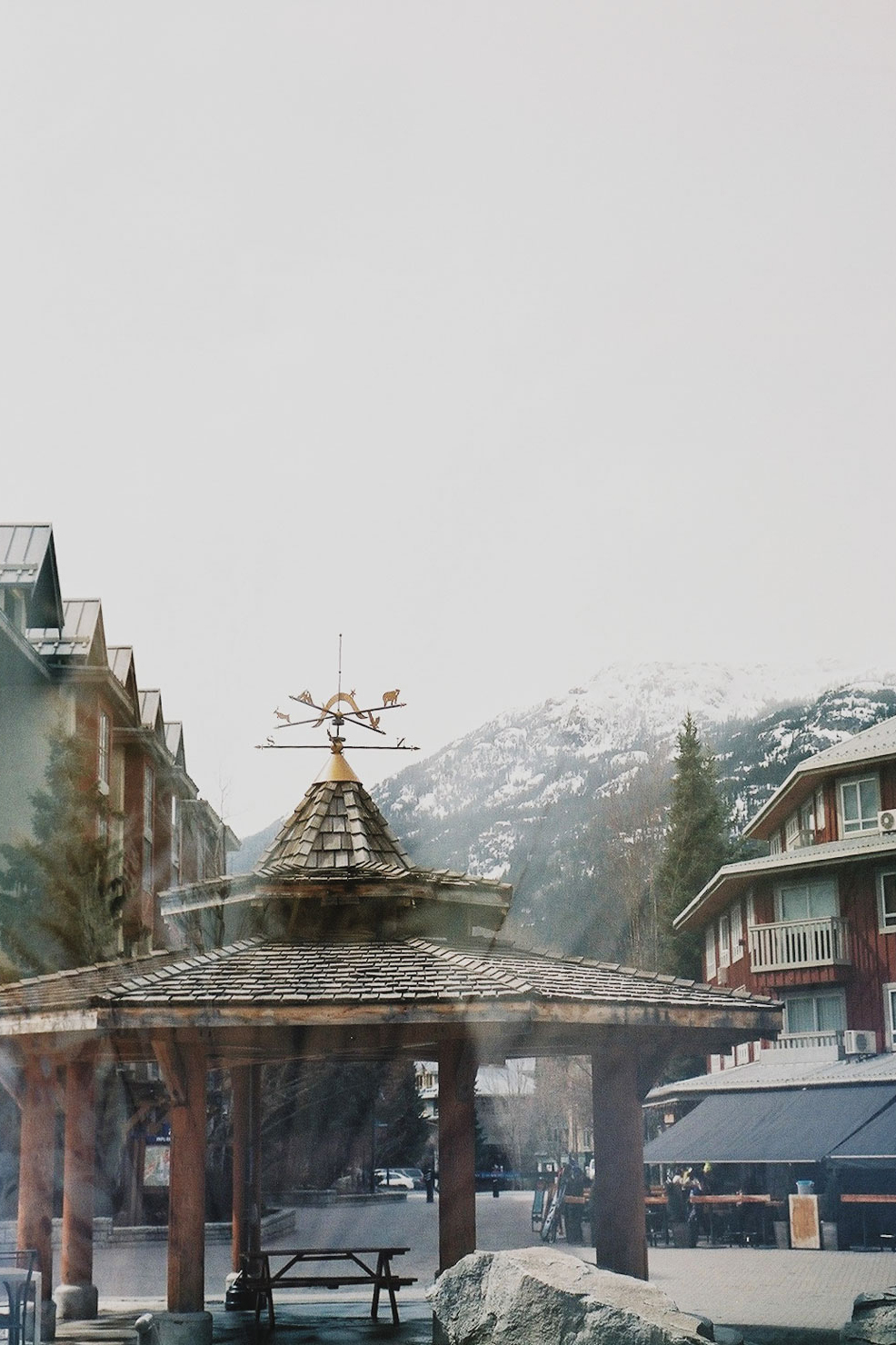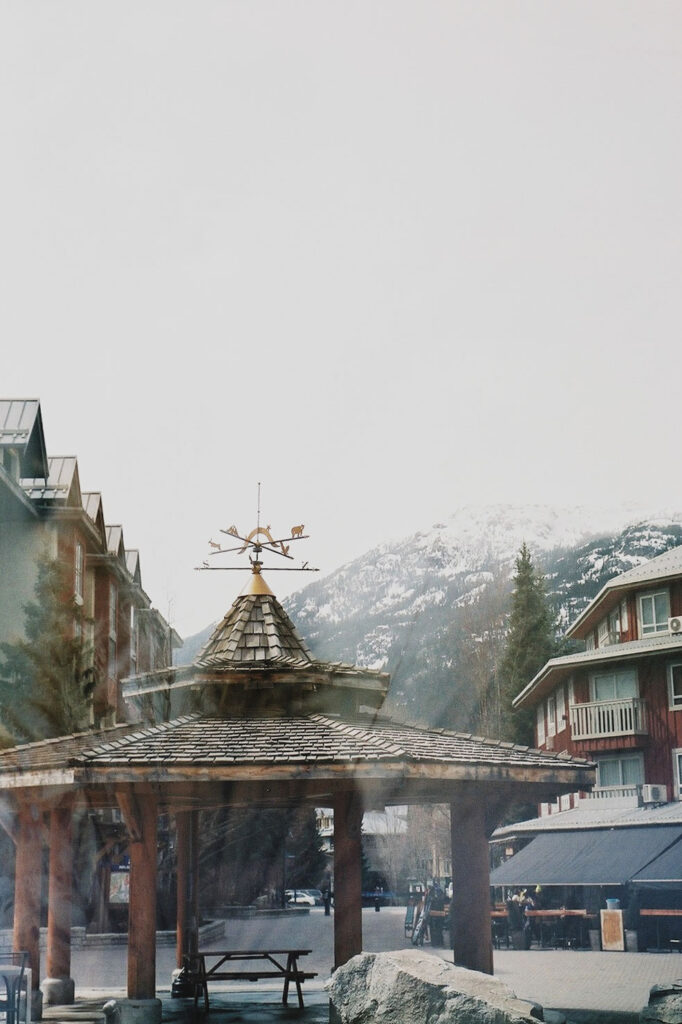 At the end of the day, my personal philosophy is to still live your life and your baby will adapt, but as much as Cal has allowed for that so far and is a really easygoing little dude, if you have a nice, luxurious hotel to relax in, it just means that feeling a bit tethered to a home base can actually be an amazing thing for the whole family!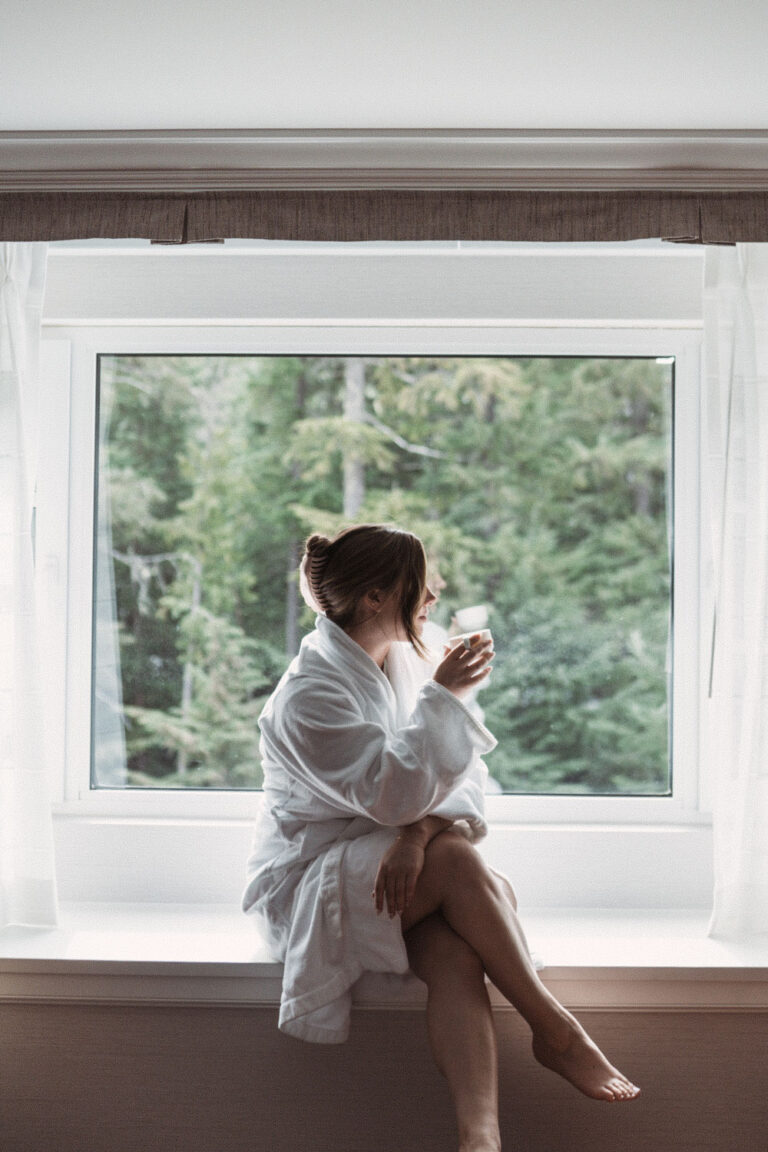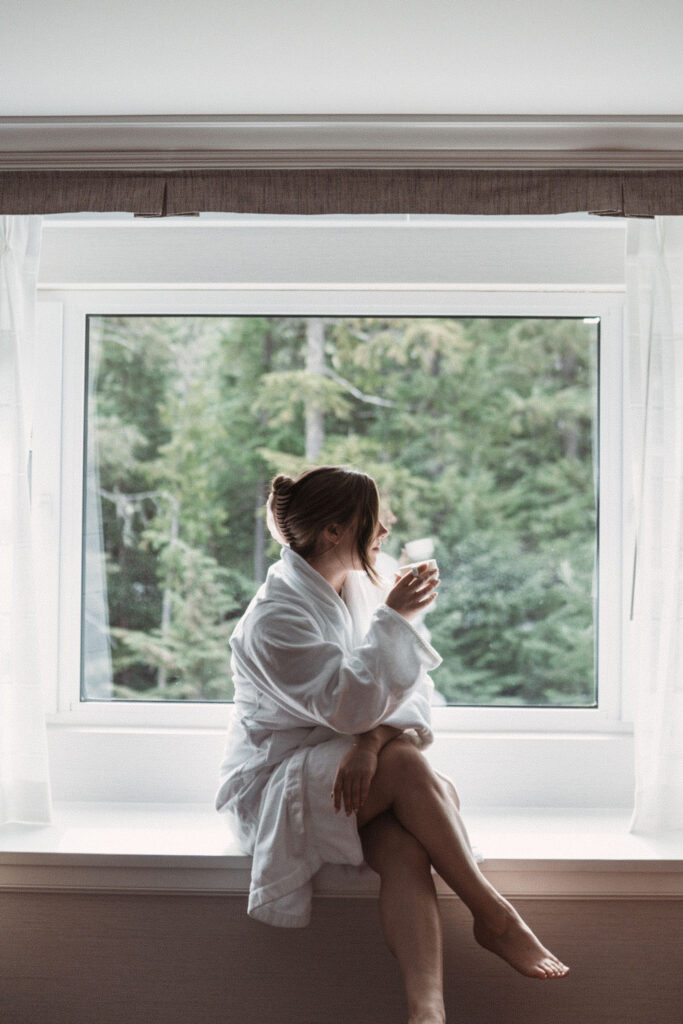 We'll still do some wild adventures with him (we're aiming for one this year I'm very excited about and it will definitely not allow for him dictating our schedule with in-hotel naps and the like) but when we can, it's just really nice to give him and us the chance to just really enjoy our hotel and have some semblance of structure and his usual routine! All that to say, he really seemed to lean into the relaxation vibes of the Fairmont…the second he was in his baby-sized robe, he just slouched back in the couch and chilled, something he never does! He's usually so energetic and on-the-go but he just seemed really keen to relax while we were there, which we were obviously ecstatic about.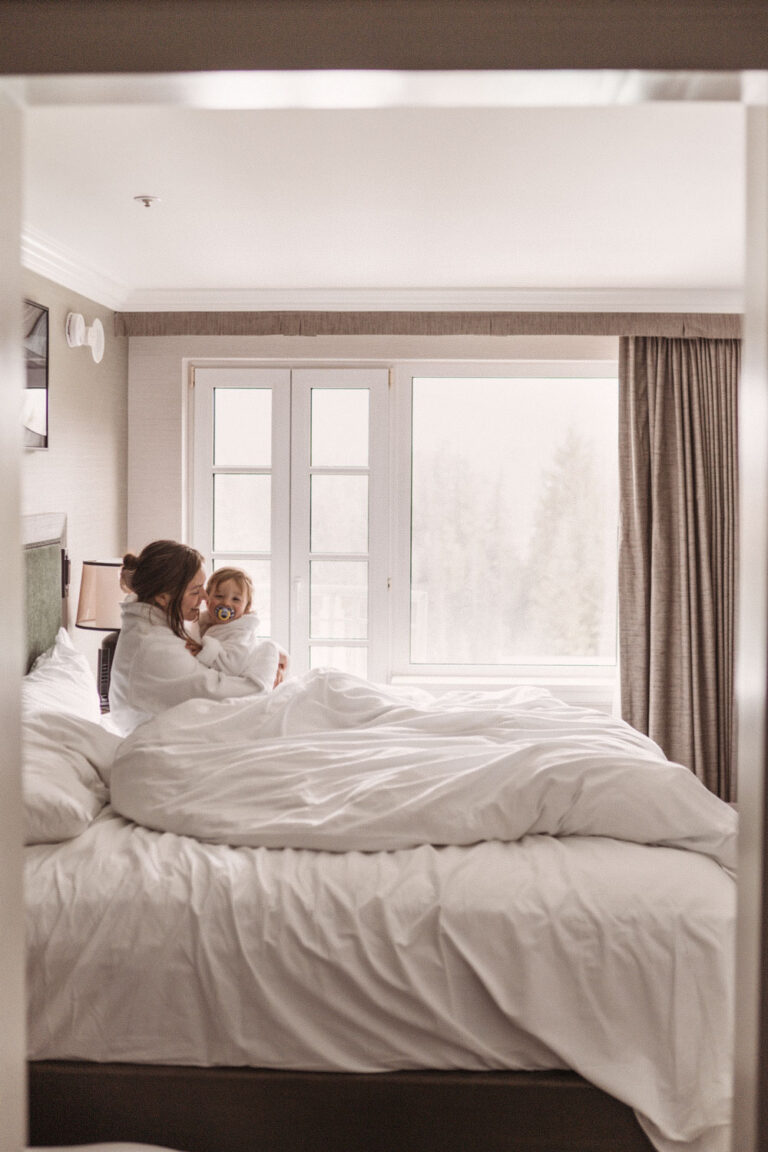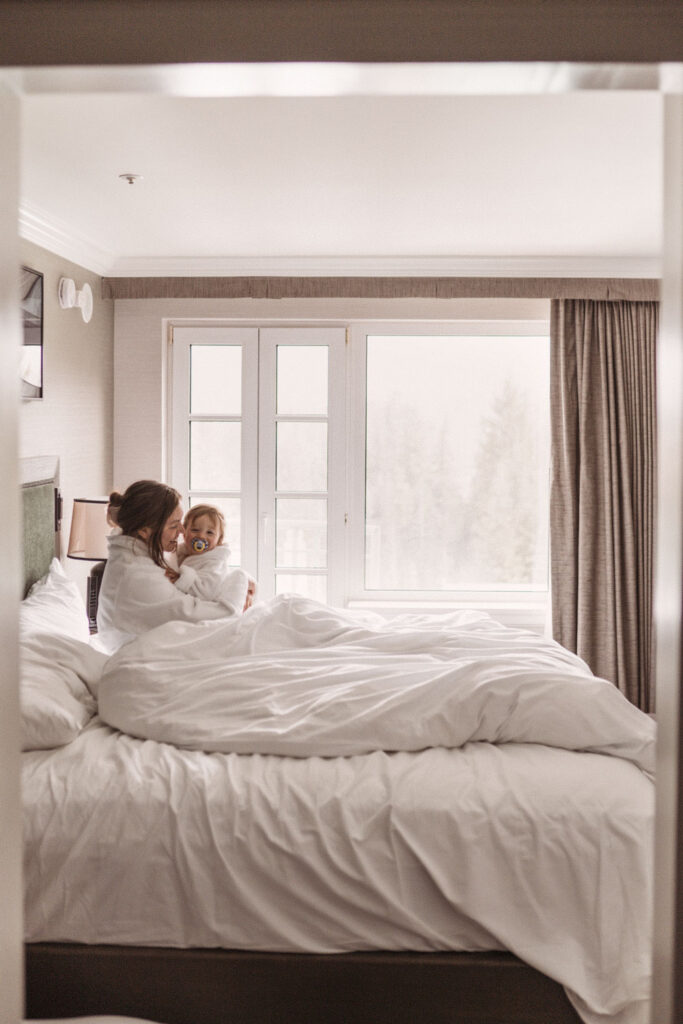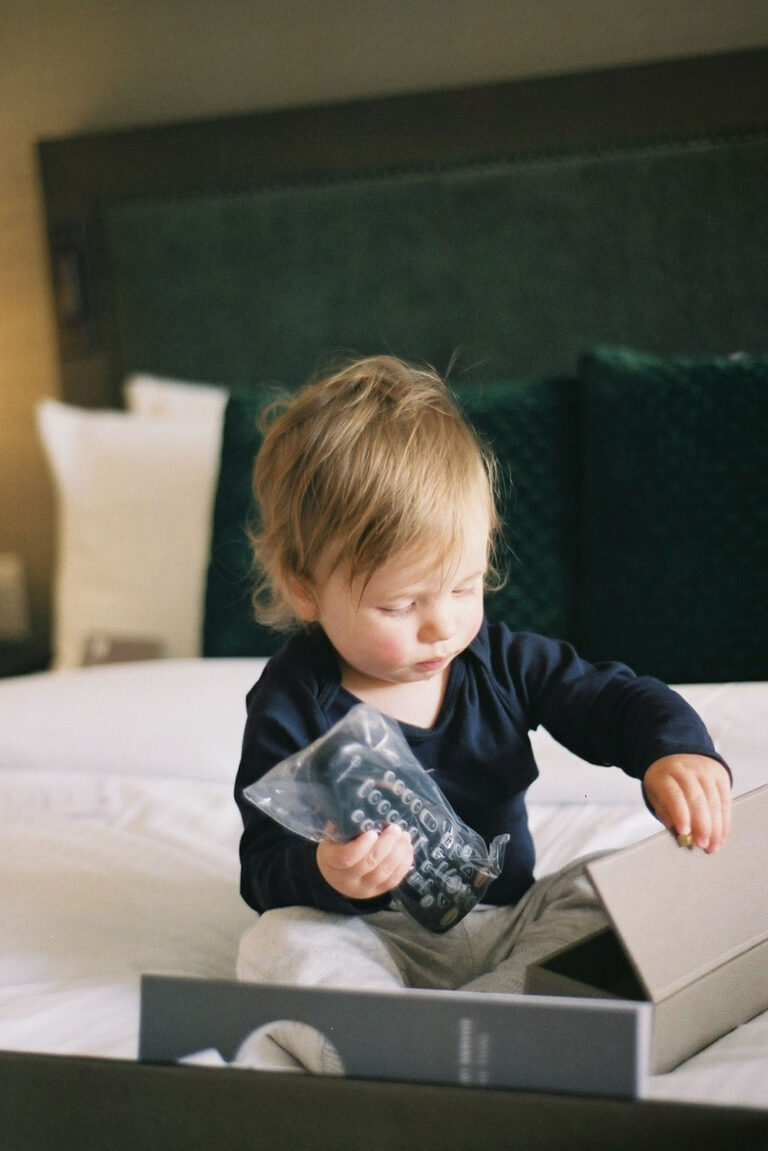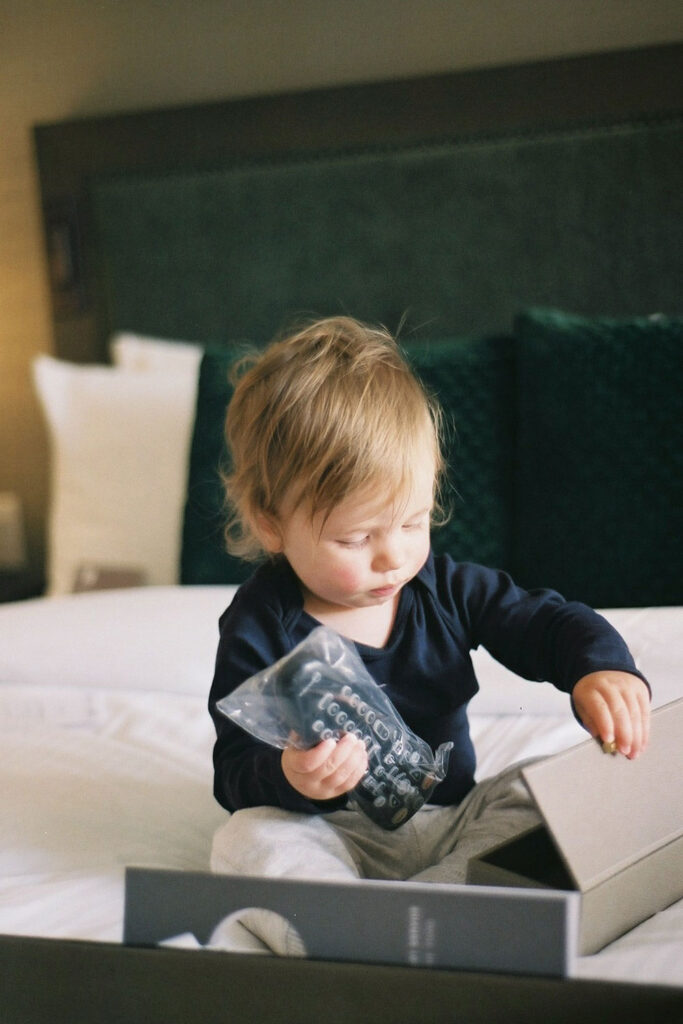 Gold or not, you could literally spend the vast majority of your Whistler getaway at the Fairmont and have such a full, amazing experience. Barring some walks in the trails and along the Village Stroll, that's basically what we did! We indulged in so much amazing food and had some incredible cocktails, particularly since we were there for my birthday on Sunday so we wanted to celebrate! Our first night we had the most unbelievable dinner at The Wildflower—you could literally close your eyes and point on anything on the menu and be blown away by it, it's such an elegant and delicious array of starters, entrees and desserts! Everything from start to finish was beyond amazing, and we were so excited to have a red from Montepulciano, one of our favourite Italian destinations when we were there years ago!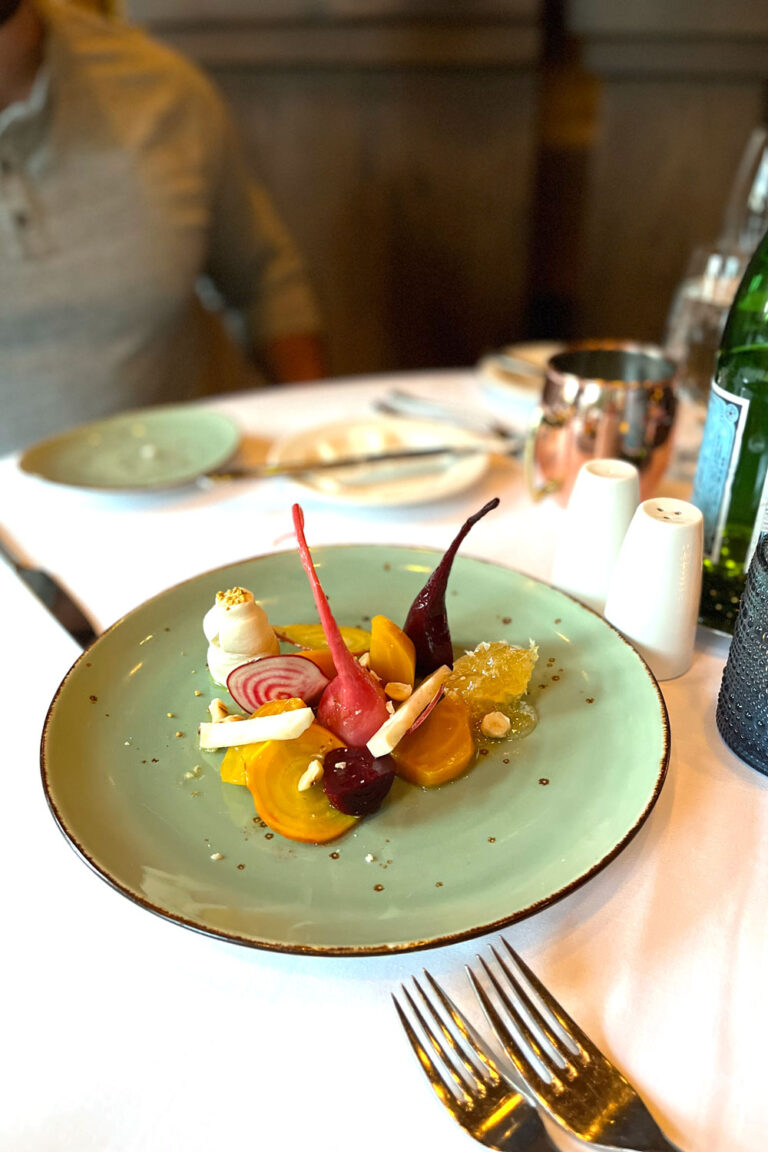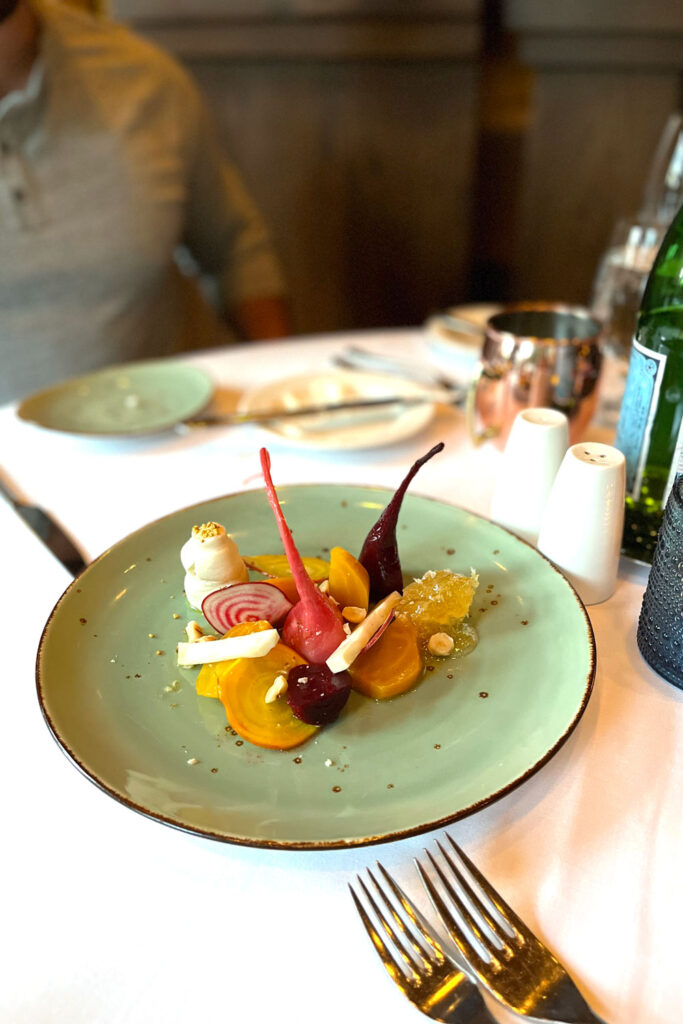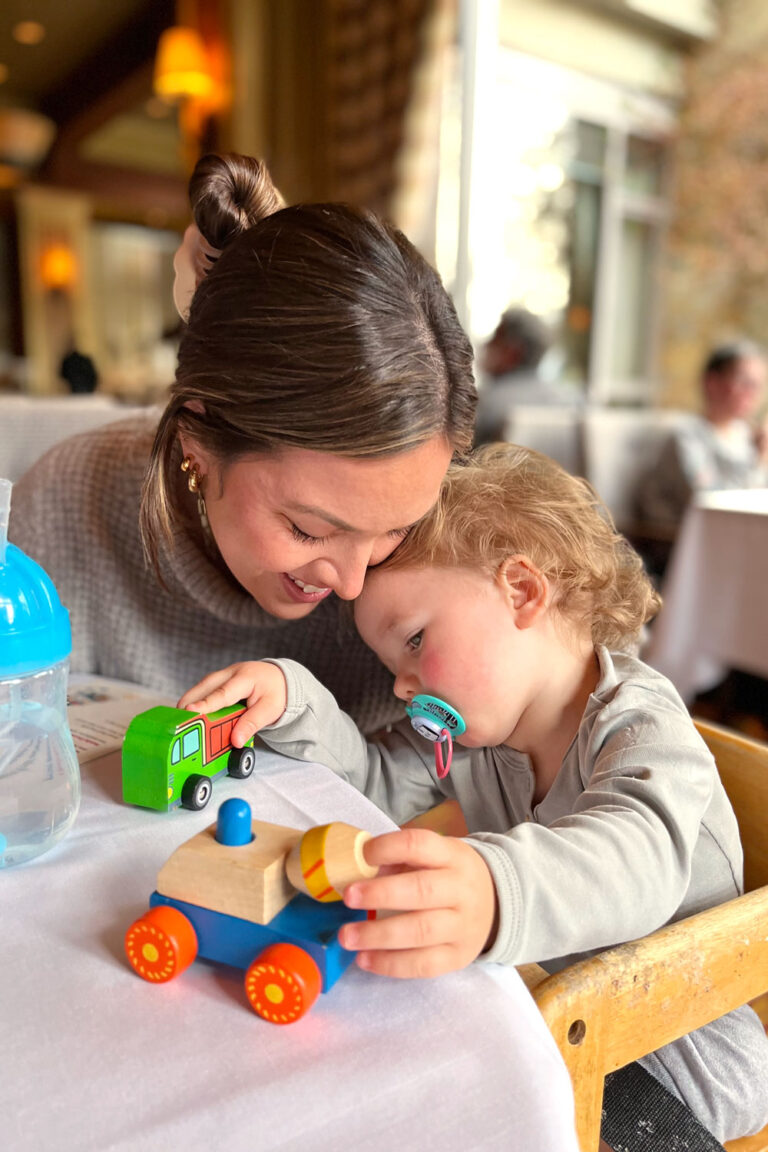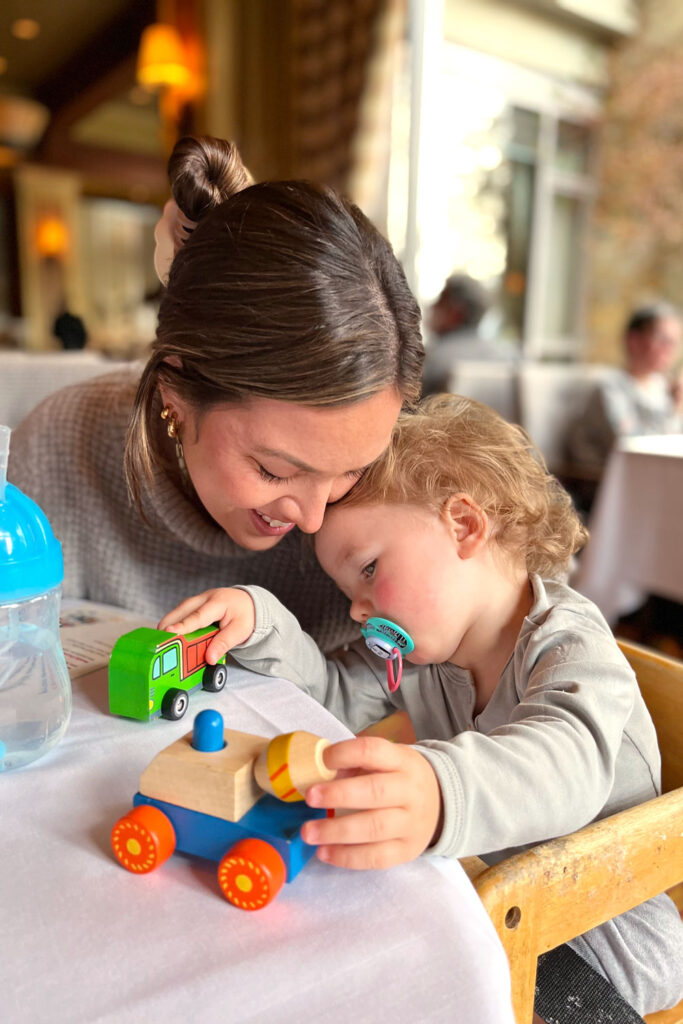 We also had our absolute favourite nachos at the Mallard Lounge the next day, as well as one of my favourite cocktails I've ever had: the For Old Time's Sake! Tropical and rum-filled, it came in this tiki glass and I was obsessed with it. Even in the lounge, we were able to get Cal totally situated with some kid-friendly lunch and a high chair. This lounge is unbelievable in the early evening, with live music from local musicians and just the best ambiance. Portobello is another dining favourite, particularly for breakfast! Their offerings are amazing and I love the elevated casual atmosphere there.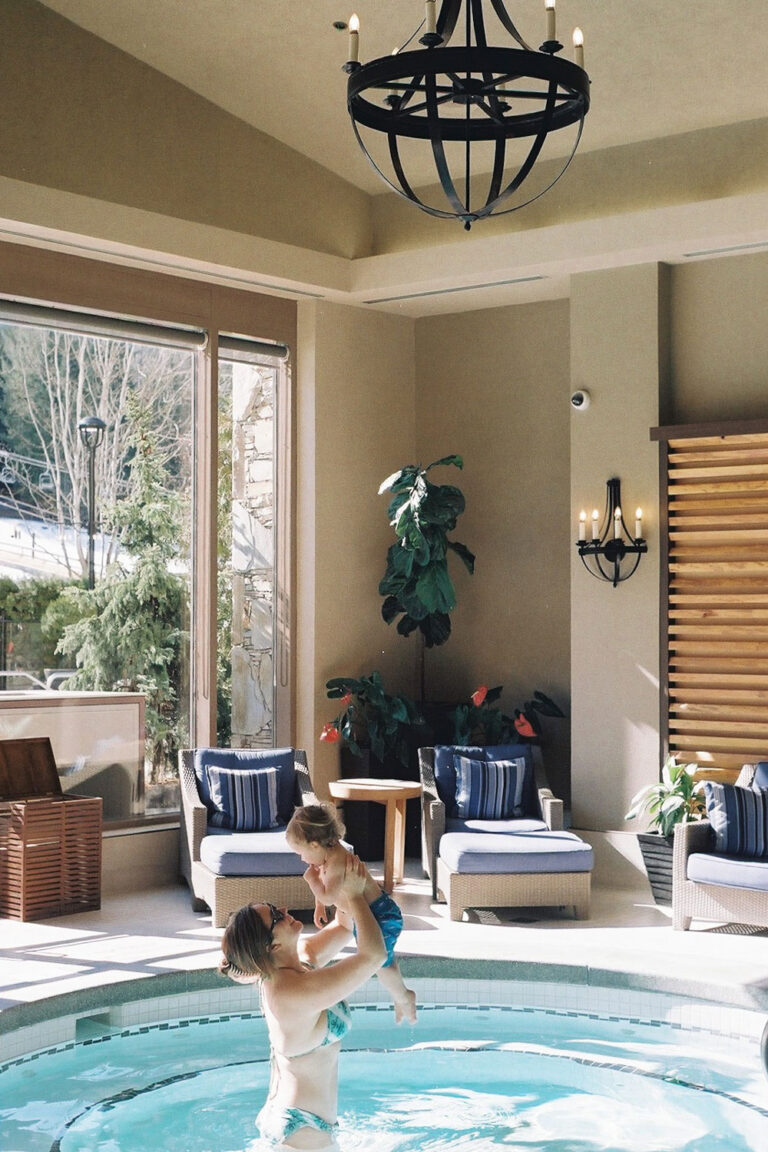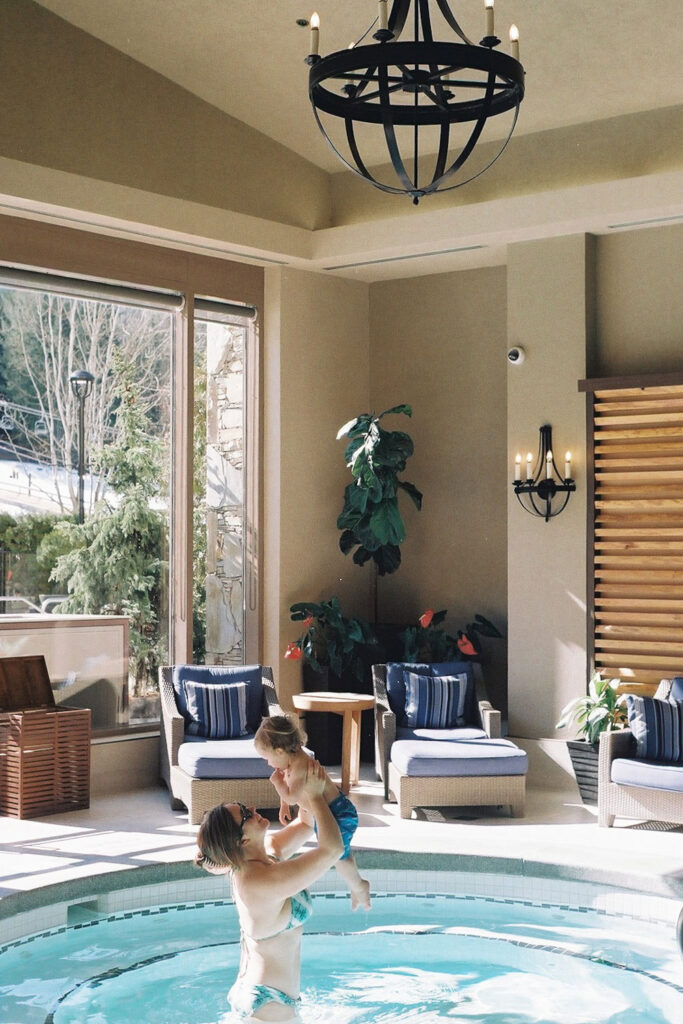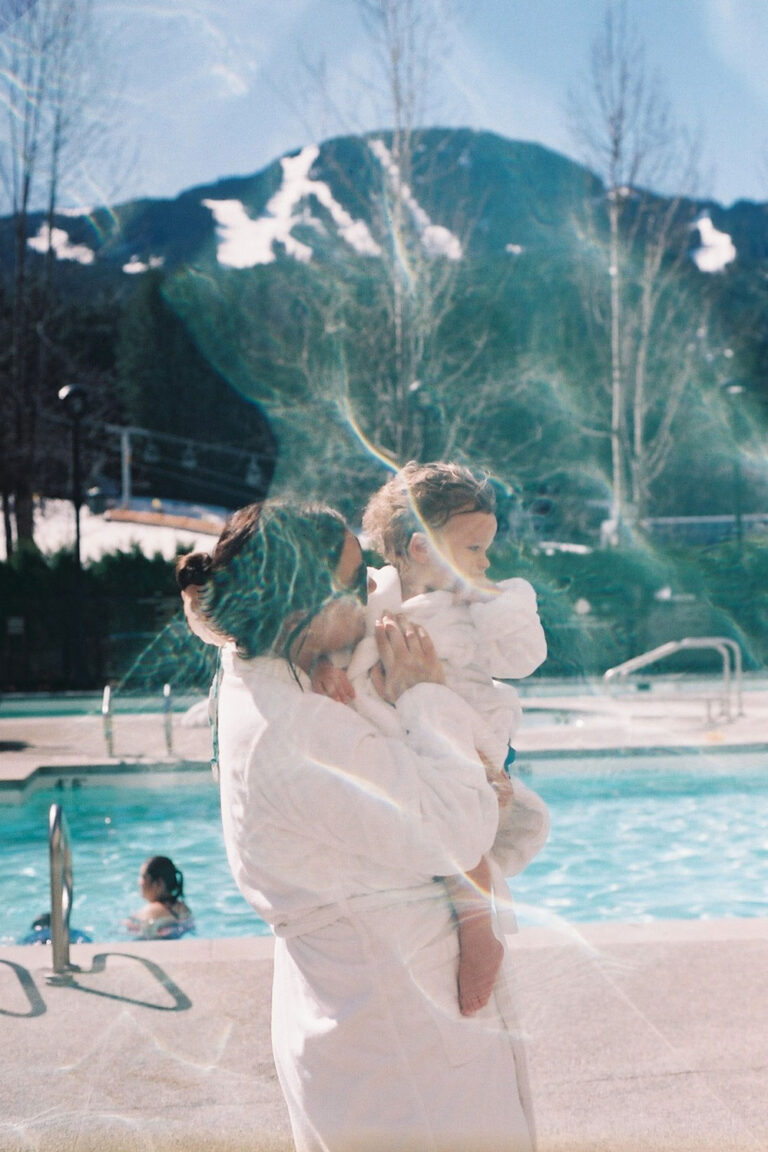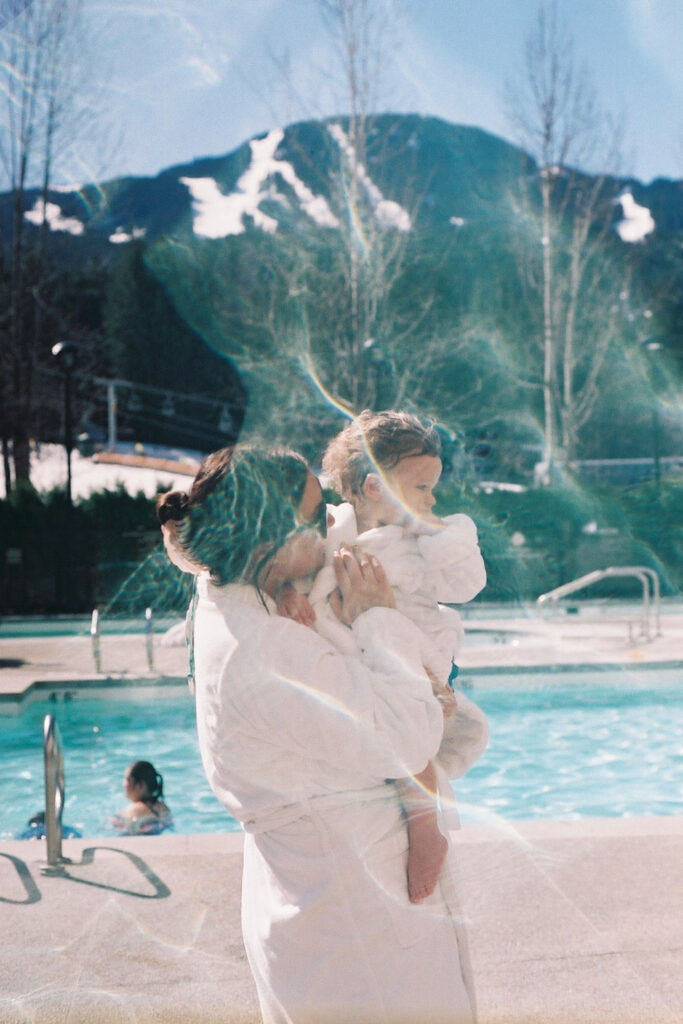 Of course, for our little water baby a huge highlight was Fairmont's famous pools…in fact, it was such a huge highlight he never wanted it to end and threw one of his first ever proper tantrums when we left (a lot of "WATER….BACK……..WATER…….BAAAAAAAAAAACK!!!!" as he pointed at the pool). Safe to say he had the time of his life there and honestly, I've dreamt for some time of splashing around there with him so I was just ecstatic to finally get to experience it! I could (and have in the past) spend a whole day lounging poolside, I love that there's a mix of indoor/outdoor, hot tubs and lap pools, and cocktail service too so that you truly don't have to leave your lounge chair or corner of the pool!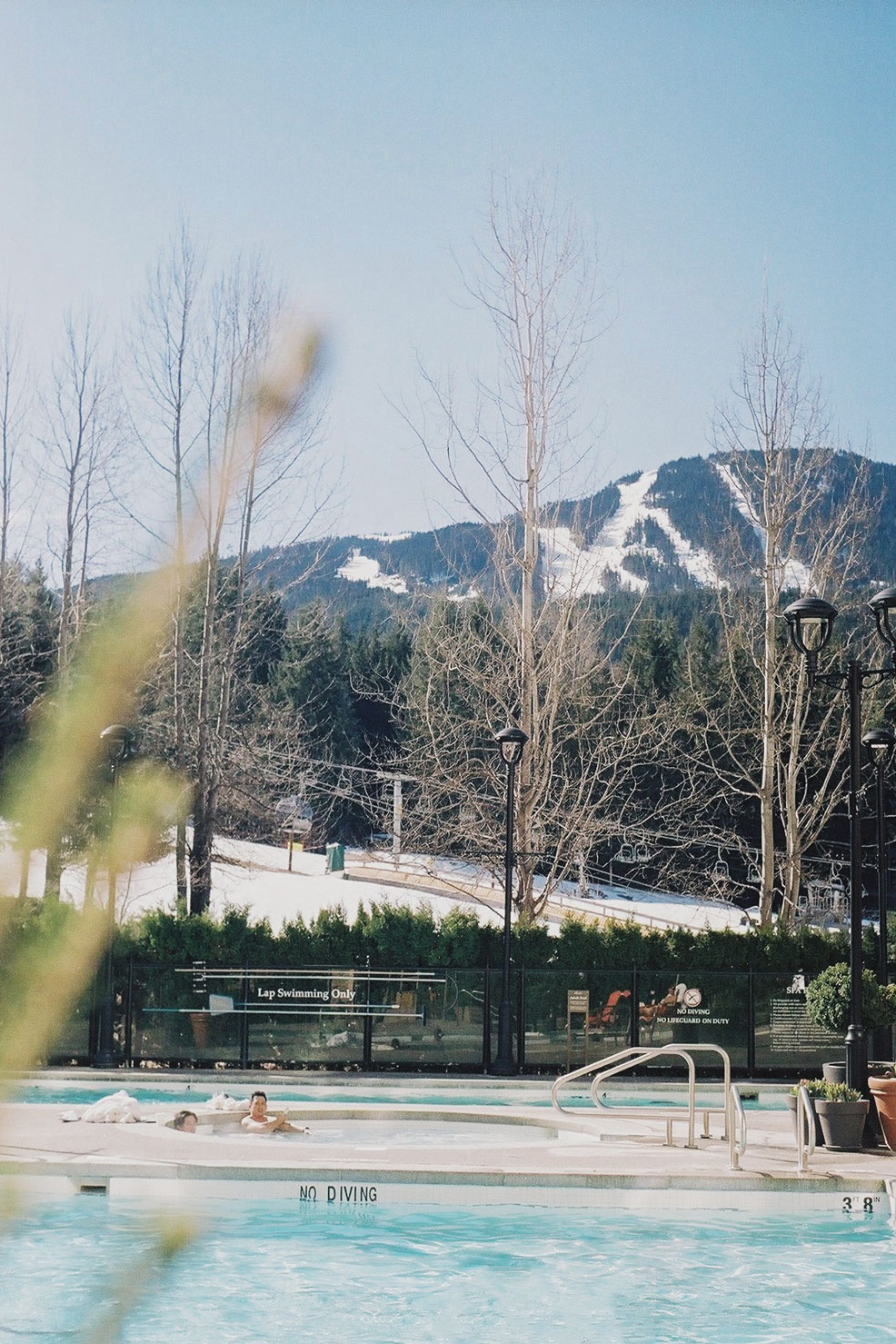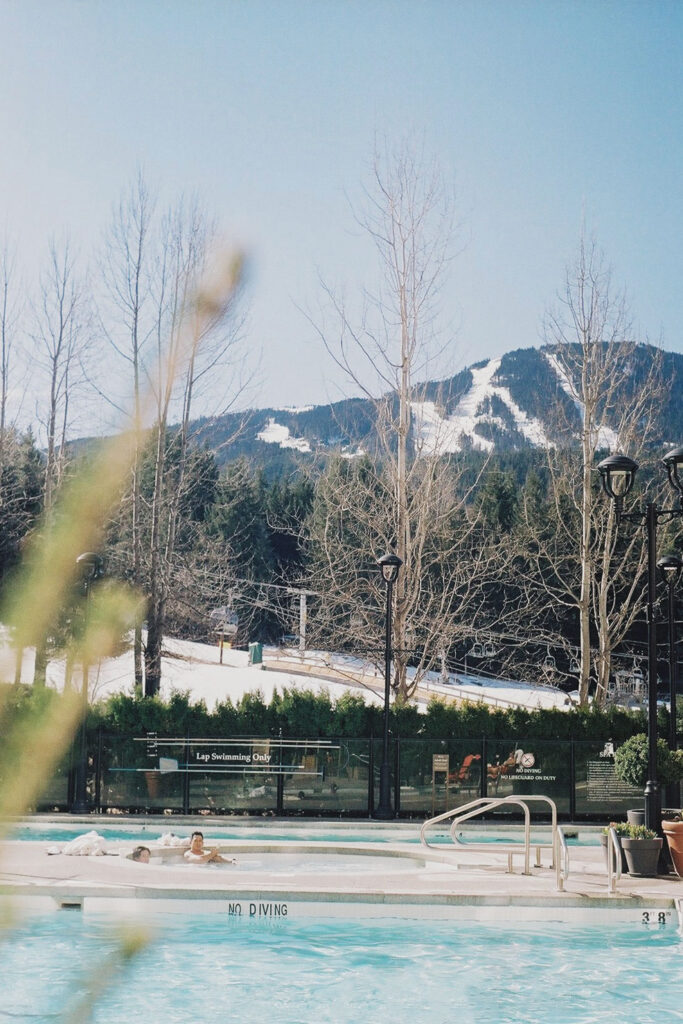 We got so lucky with the weather, from gorgeous sunshine for our pool day (and what turned out to be our bear spotting day, seeing one hulking in the golf course during our walk!) to the most gentle snow the day we were leaving. It was just a perfect Whistler getaway and one we needed so much, particularly since as you may have seen in my last post, I'm beginning a really big life transition this coming week! I'm very excited but also a bit nervous since I'll most likely be extra busy in the first couple of weeks as I get used to a new day-to-day, so it was amazing to just get that time to unwind and to have a really special experience with my little family that I've been waiting to do for some time now!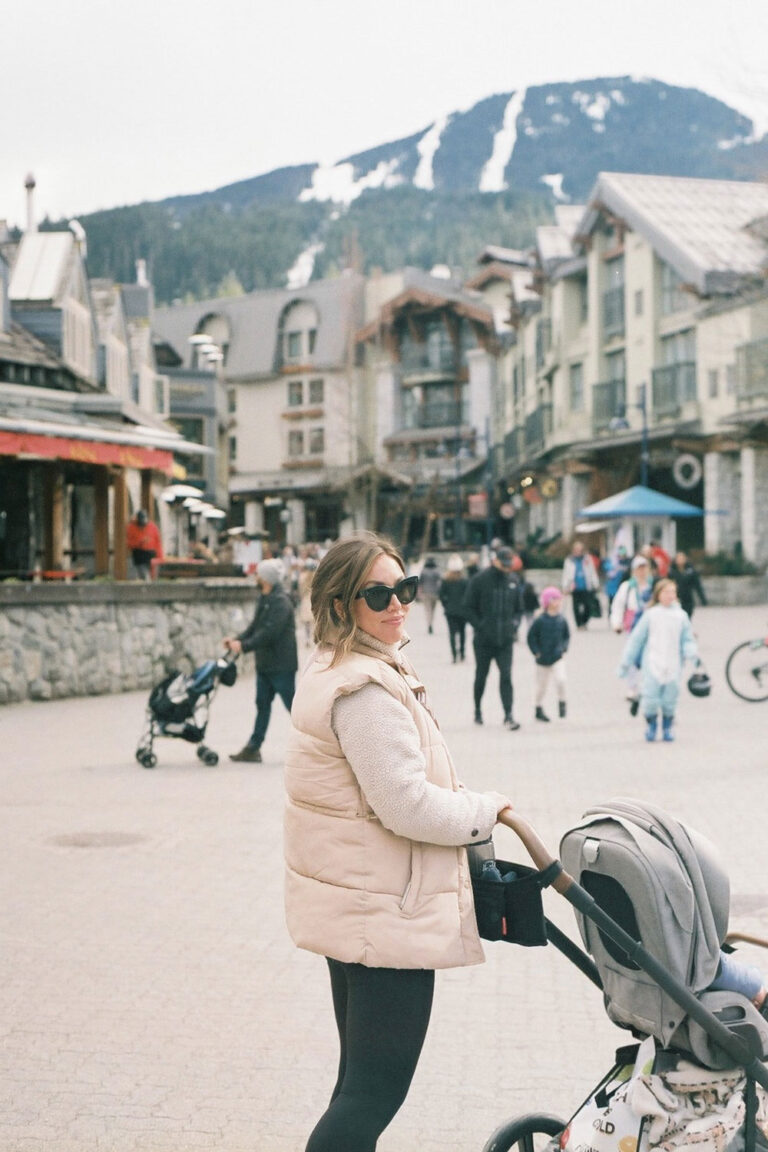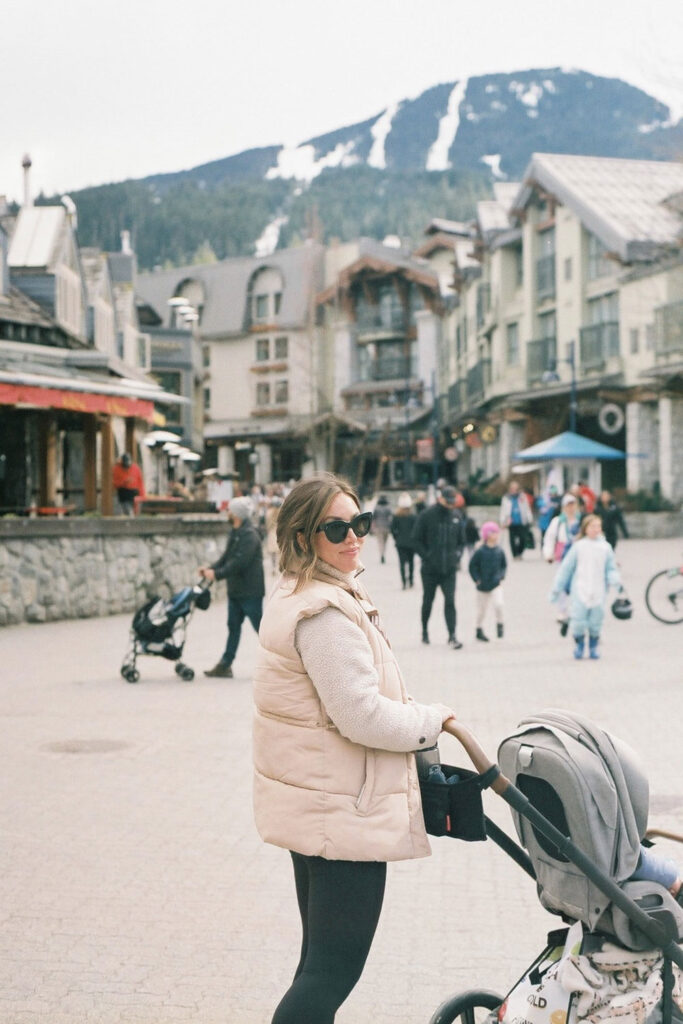 Just a heads up, now through to May is an amazing time to get away to Whistler. It's not too busy for the summer season, you may even squeeze in some skiing still if you get up soon enough, and it's usually really lovely weather. Like we did, you may even experience a smattering of all kinds of weather, from some lovely spring days to a little snowy reminder that you are indeed up in the mountains!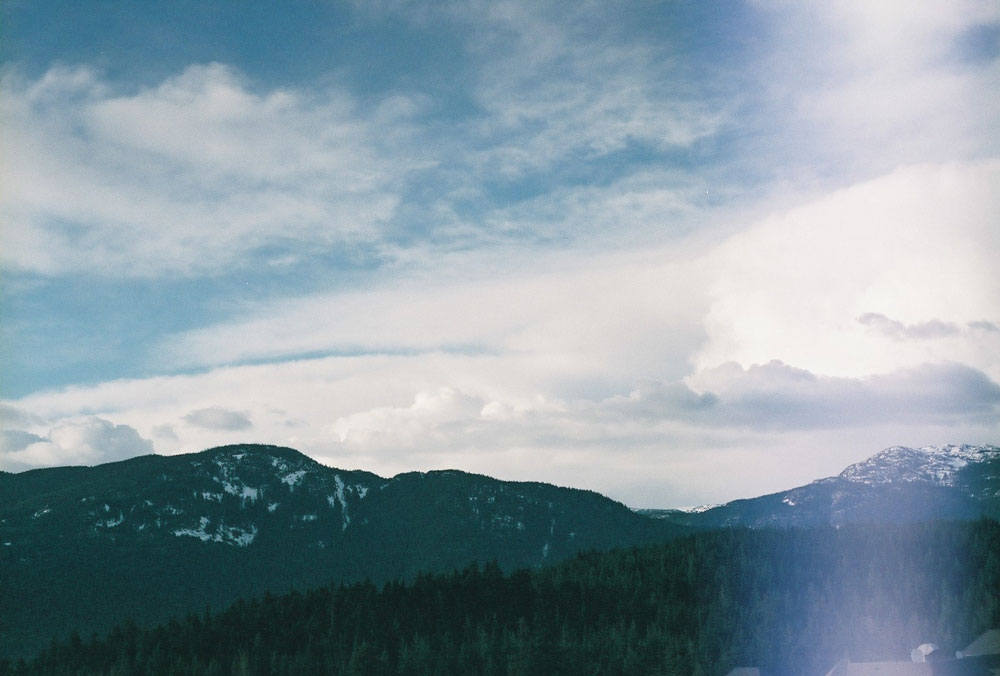 I can not recommend Fairmont enough (just a quick search on here and you can see how loyal I am to them!) and after experiencing Gold, I'd really urge you to look into that as an opportunity to up-level your experience too if you can! PS most of these pictures are film shot on my parents' old Nikon from the '70s…gotta say it was so much fun capturing this trip on film!