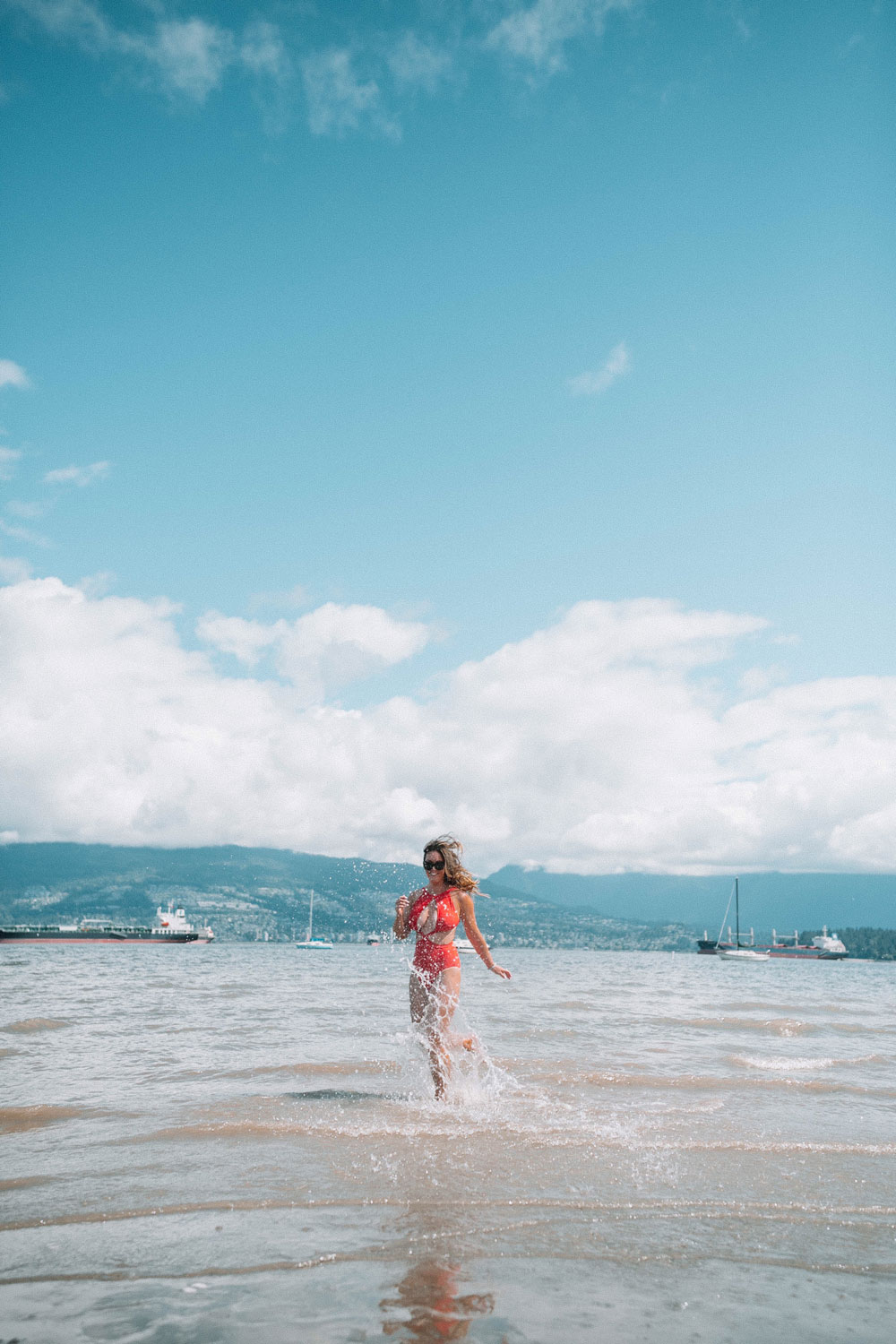 One thing I can count on no matter where I travel across this wonderful world of ours (barring our American friends) is that if I get a chance to meet someone who hasn't been to Canada yet, they'll always ask me a) how cold it is, b) if I know their friend Robert and c) how I can stand being on a plane for so long. The one thing that stuns them even more than the fact that I don't know their friend Robert in Toronto or that I actually love long flights is that it's not only super mild here in Vancouver year-round (we usually have to head up into our mountains to find snow), but that this beautiful home of mine is one of the absolute most beautiful places you can be during the summer.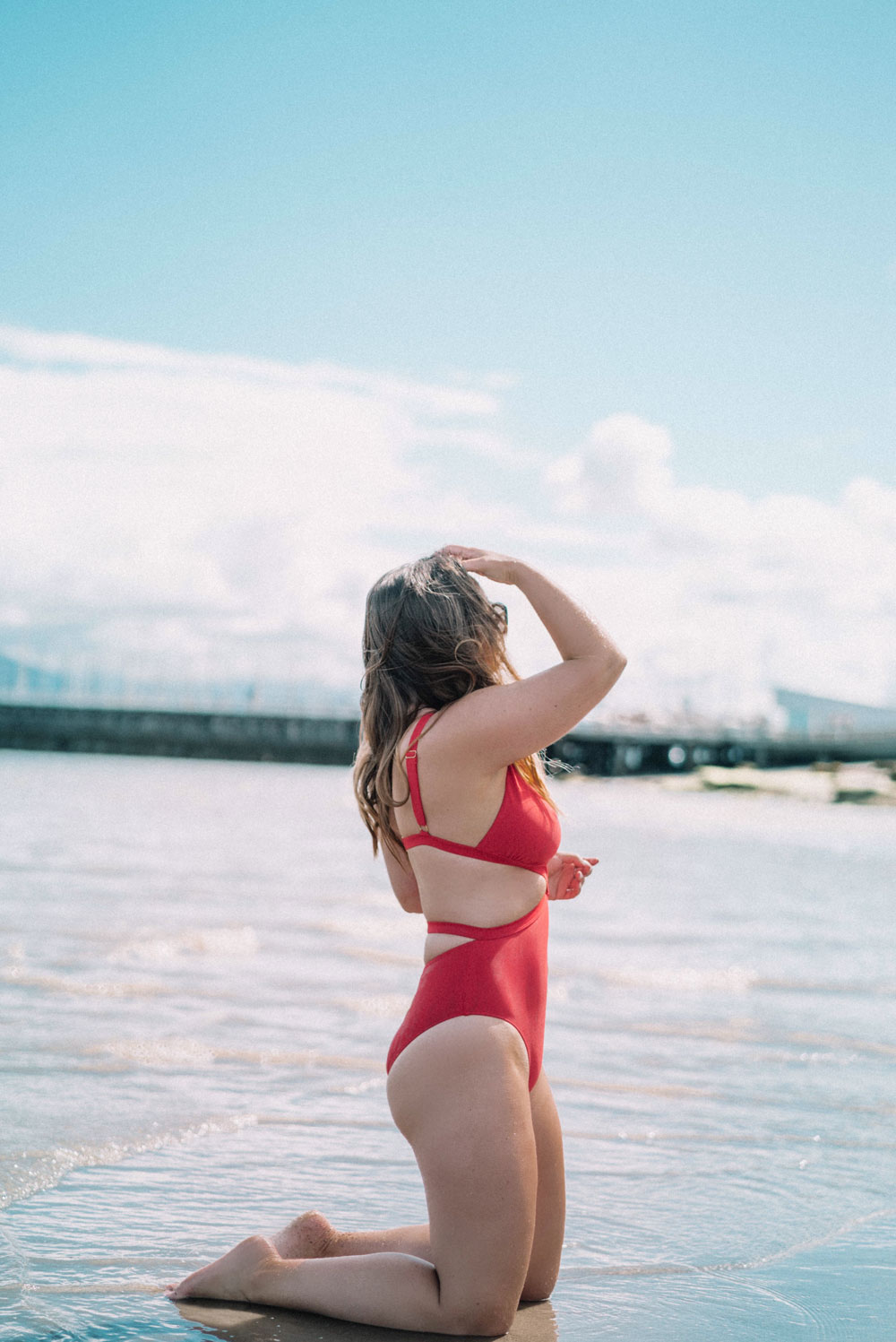 If you've never visited Vancouver or have been during the fall/winter/spring (though quite frankly, there's beauty in all those seasons too), I could not urge you enough to go in the summer. It's kind of a thing for those of us in the city—any travel plans during the summer are always met with "ah fun, but won't you miss not being here? Vancouver's THE BEST in the summer." I get this anxiety about making the most of the summer when it's here because we know as soon as October hits we'll be hit with days upon days of rain. I usually make travel plans still at some point in the summer but this year, after months upon months of pretty intense travel I thought I'd let my wanderlust grow a bit again and keep myself planted in the city during this beautiful season.
I've had a ton of requests for more Vancouver content so while I have a ton that's rolling out from Europe and New York soon, I wanted to kick off what's supposed to be a stretch of sunny, warm days here in the city with my round-up of my favourite beaches in the city!

Jericho Beach + Spanish Banks
Two separate beaches but if you're cruising to either, you might as well stop at the other too. The city has put in amazing bike lanes that now make it unbelievably easy for me to get to this stretch of beaches in the west of the city. I live in Fairview Slopes off the Sea Wall so hop on my bike, cruise the lanes to Jericho first (where these pictures are snapped) and then Spanish is just a bit further west, accessed easily by a gravel beach path. I love the more chill vibe of both because as much as I love Kitsilano (likely the city's most famous beach), it just becomes a bit of a scene sometimes, especially on weekends.

Wreck Beach
Okay, so it is a nudist beach—I actually am a bit of a hippie child and believe if given a safe opportunity, it's really lovely to strip down for a swim (or if you're somewhere that's top optional), but I personally don't like being stared at by any creepy old dudes (not saying that's exclusively who goes there but I feel like everyone has a Wreck story that involves creepy old dudes so fair enough to say they're there). Having said that, it is one of the most beautiful, cleanest and sheltered beaches in the city. Go with friends and feel free to keep your suit on!!! It's only clothing optional. Here's some snaps of it in this post here.

Third Beach
If I had to pick a favourite, this would be mine. I love having an epic bike ride out here along all of Stanley Park's Sea Wall, one of my favourite things to do in the city (which by the by is an absolute must if you're visiting the city, and connected throughout the whole city so you can get from across False Creek [where I live in Fairview] to Third Beach without ever having to get on a road). Third Beach is sheltered by sitting in a slight cove, and has views of West Vancouver and Horseshoe Bay to the right and an unbroken view of the sparkling Pacific Ocean right in front. It's one of the better places for a swim and for the most part, it brings out a really amazing, eclectic crowd. Apparently the drum circle here on Tuesday nights is lit!

North of Kits Beach
So getting a bit specific here but as I mentioned, as much as I love Kits and it's the closest beach to me (and actually the one I frequent the most for a quick read, catch-up over coffee, etc), when it gets busy it gets so busy and can quite frankly be a bit of a gong show. Not always and I have a ton of happy mems here, but it's not my favourite beach for swimming and a relaxing time. Having said that, if you go north of the volleyball nets (just go towards the North Shore mountains), there are some really quiet secret little zones—just find a sandy patch and double check that you've got a rock-free swimming zone and enjoy the peace and quiet here!
Altamont Beach
My siblings and I always thought this West Vancouver treasure was our little secret, until Matt (who grew up in West Van, we grew up in North Van) told me that all their high school parties were there. Whatever!! It's still our special place and we used to bring our beloved doggy Bailey here and have beers and spend quality sibling time together. It's rocky so if you have sensitive feet bring water shoes or just go in with flip flops! I love how quiet and clean it is here though, just make sure you pick up after yourself since it's such a small beach!

Lynn Canyon
And now technically not a beach but as a Lynn Valley girl originally, I have to rep Lynn Canyon. There's nothing that brings me back to my younger days quite like jumping into turquoise glacier waters, scrambling onto a hot boulder and soaking back in the heat like a reptile. This is pretty much my childhood, and if you're visiting, while it seemed like a pretty commonplace and practical thing to do in the summer since I grew up with it, I could see it being a really cool experience if you don't have mountains, glacier waters, etc readily available wherever you're from! I have lots of secret spots here but especially with some of the sad news happening lately and accidents that occur every year in the canyon, I'd really urge you to just stick to the main spots that people swim (30 Foot Pool is always a favourite) because you have to be able to gauge the rapids, undertow etc and I only know these places are okay because I grew up with them so wouldn't urge you to find any little spot off the trails! But of course, just look for where other people are swimming and where the water is still and be sensible! It really is an amazing experience and quite frankly, something that's uniquely spa like in the temperature change from glacier water to hot rock! My dad always told us a cold glacier or ocean dip added 10 years to our lives so I guess I'm going to live forever.
Any other requests for Vancouver content? Just ask me below and make sure to check out my whole Vancouver category!
Photos by Ainsley Rose Photography