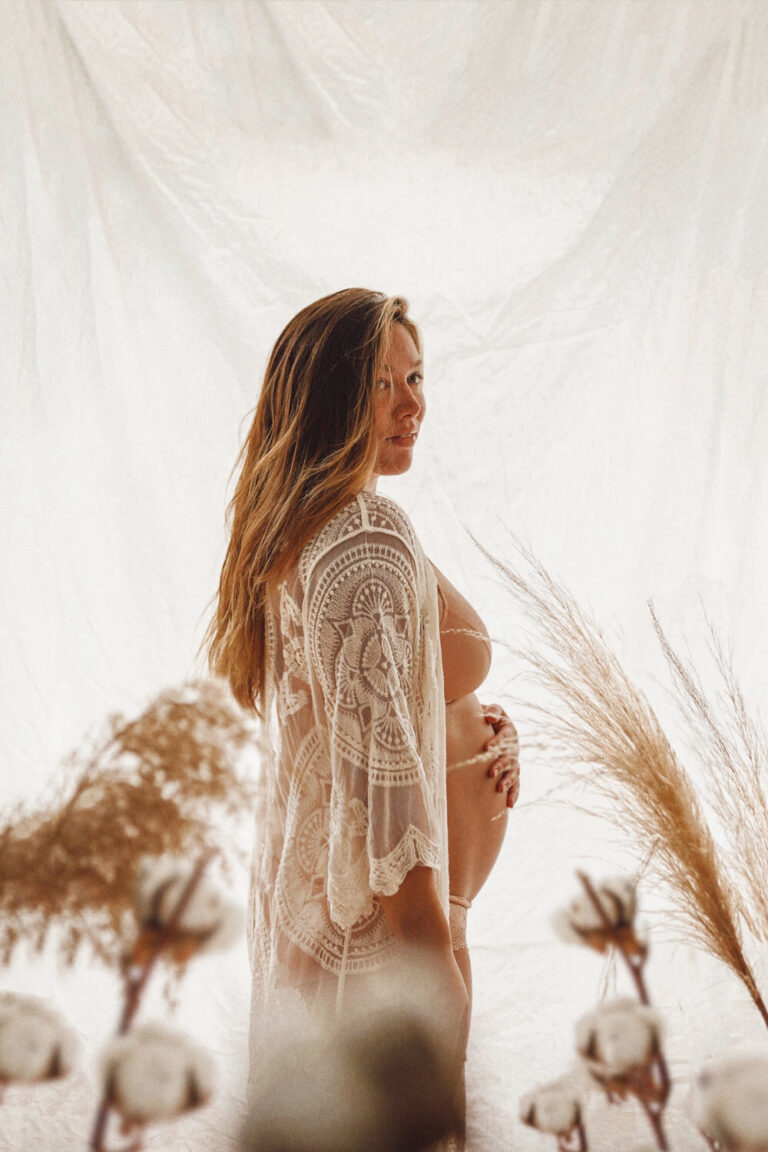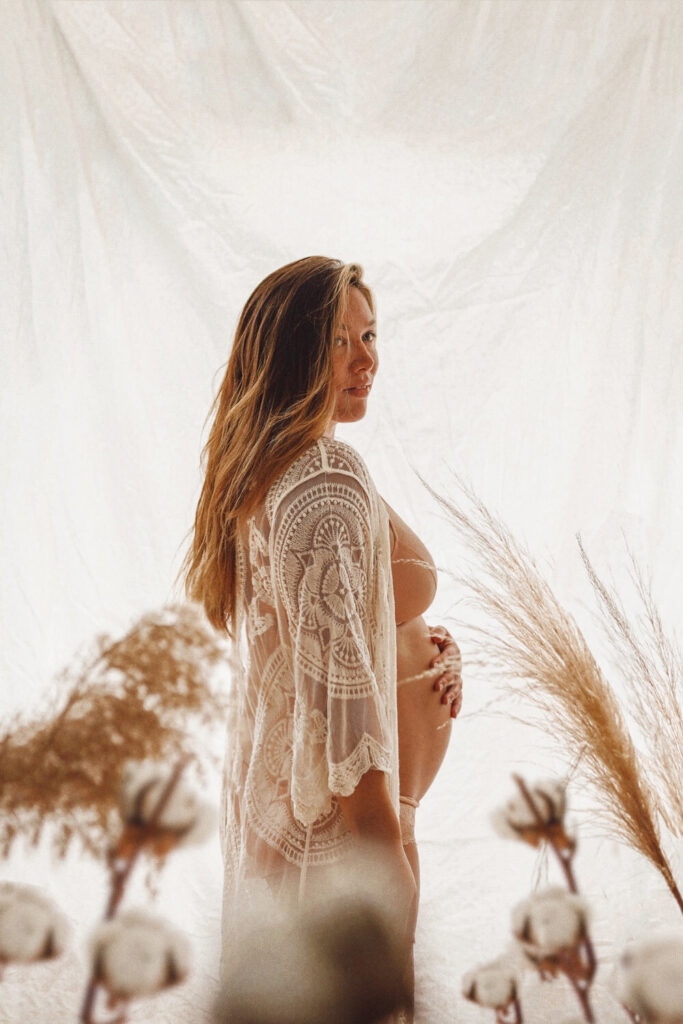 Between COVID & now the West Coast fires (& the ensuing smoke that's hanging over Vancouver like a smog at insanely unhealthy levels), I'm basically officially housebound again, which is less than ideal. Pregnant women are included in "sensitive groups" when it comes to smoke exposure risks (and the risks are things I just don't want to mess around with this late into the game: pre-term labour, low birth weight, etc) so out of an abundance of caution I've been basically locked into our place since Saturday. I vented a bit about it on stories yesterday but frankly, I'm just not happy about it because I feel like I've been so committed to being active and moving a lot throughout my whole pregnancy and without my walks (which are my go-to as far as activity these days), I just feel really lost and frustrated. Just really hoping that the smoke clears out soon and most of all, that those closest to the fire sources are safe! Scary times.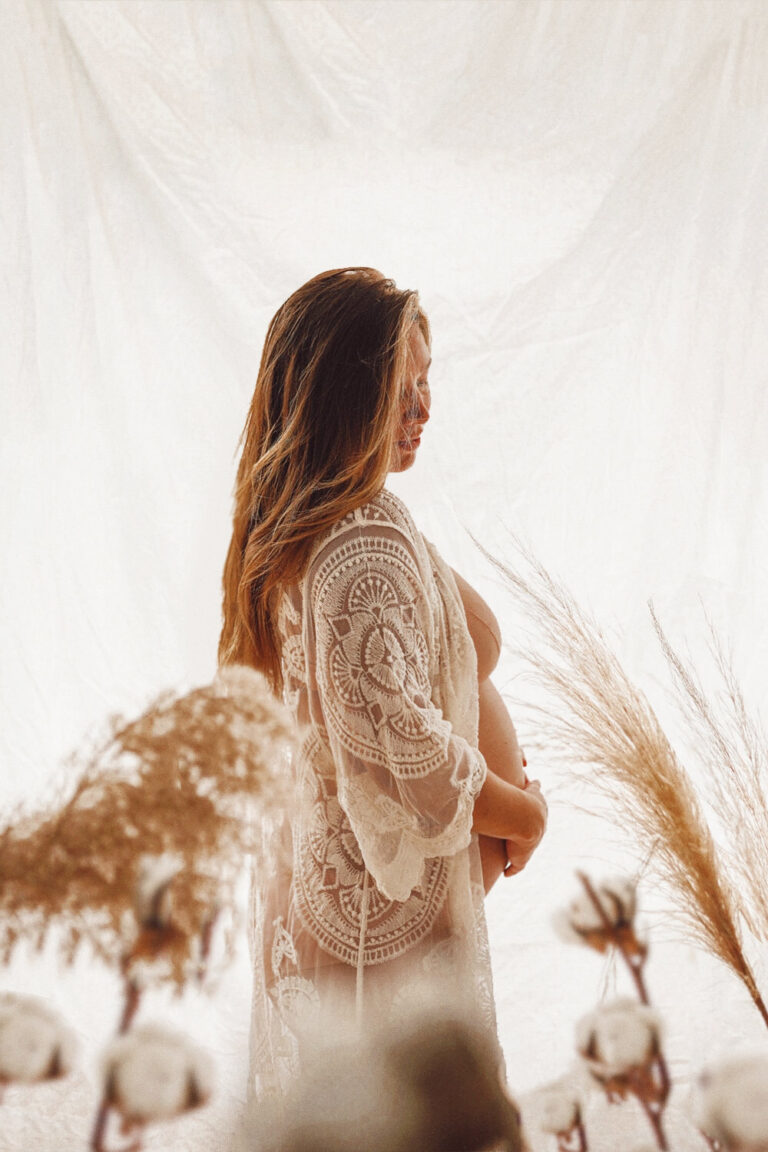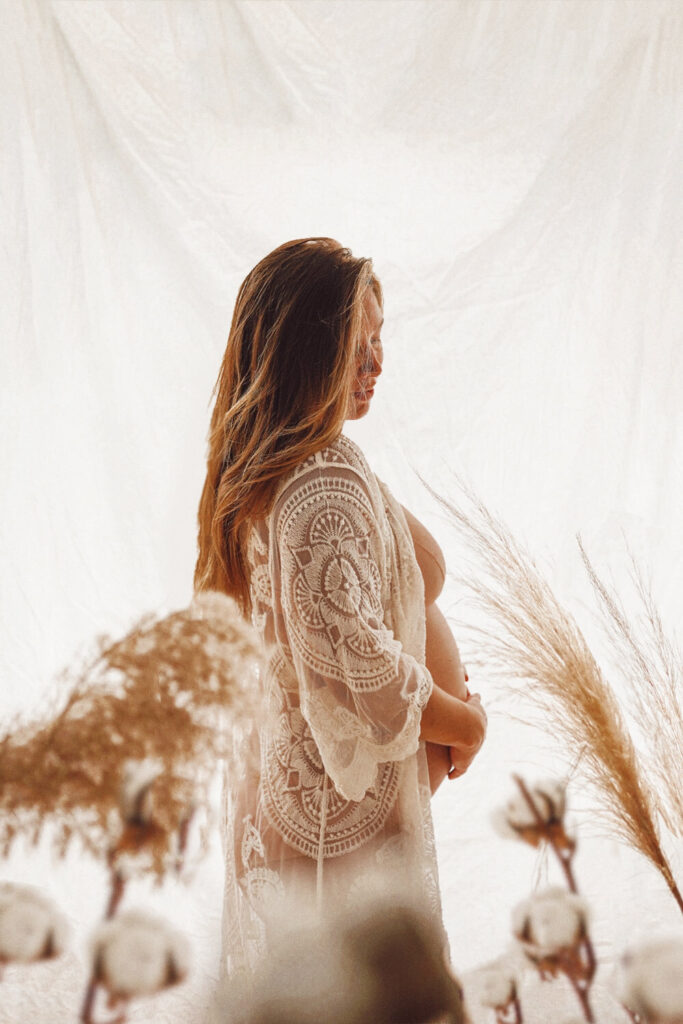 With all this extra time at home and my mounting feelings of restlessness, I decided to try out some maternity shoots lately in the apartment, particularly since I feel like I really haven't documented the bump as much as I want to, especially now that it's growing in more and more at 34 weeks! I had this dried floral arrangement I was going to throw out as it is so played around yesterday with a shoot in our soon-to-be nursery nook (just waiting on furniture) and actually really love how it turned out! Here's how to recreate for yourself – this would be a great idea for maternity, newborn, engagement, family or even just everyday pics!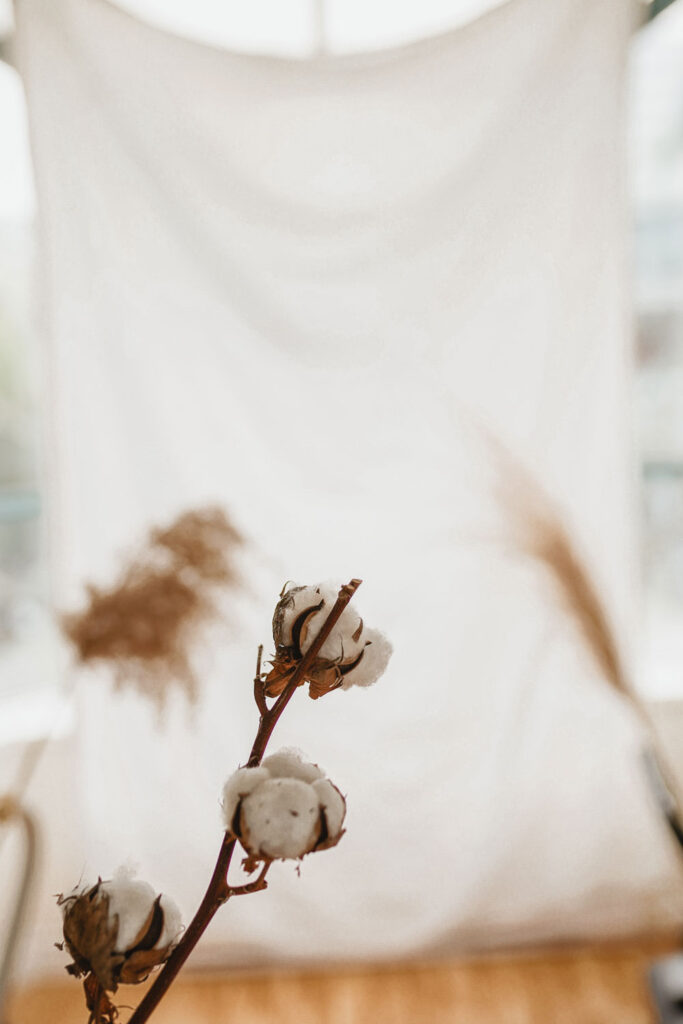 WHAT YOU'LL NEED

– a sheet or tablecloth

– dry florals, wheat, etc (or any other foliage – monstera or palm leaves would be cool!)

– masking tape

– tripod +self-timer camera or a willing photographer
So I literally just took a linen tablecloth we have and hung it up with masking tape to diffuse the light from our window behind it! It fell like 4 times but worked. I found the lighting to be a bit grainy so would've maybe done this on our opposing wall but you get the idea – will have a different effect depending on where you hang it so play around with it!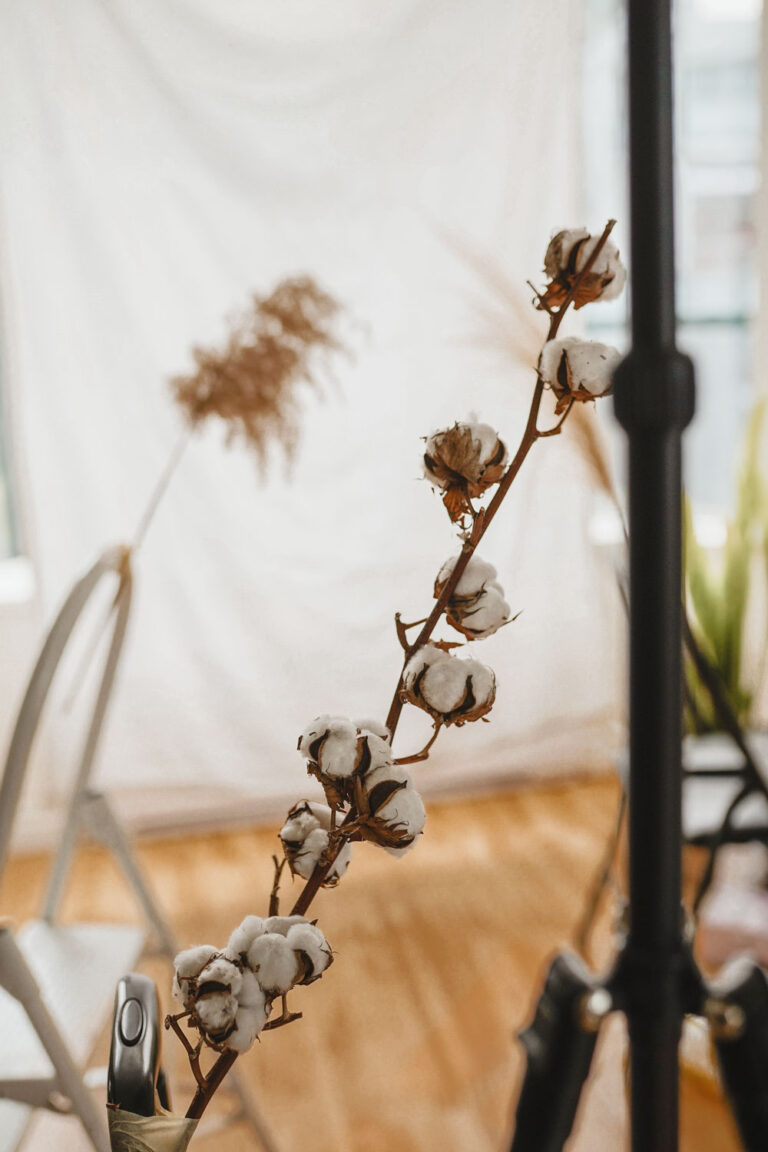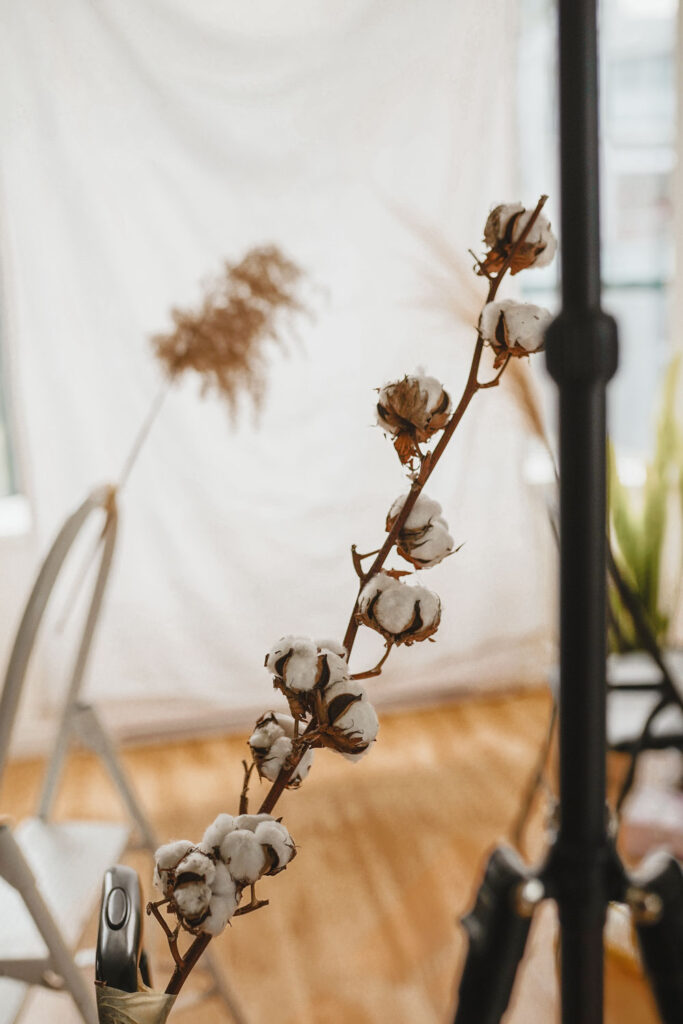 Then take literally anything with a bit of height (I sourced a step ladder, suitcase, a couple folding chairs, etc) & tape your different floral or foliage at the stem! The suitcase in particular was awesome because I could change the height easily which was a nice little hack (too bad we'd put so much of our luggage into storage, usually have a few suitcases kicking around!). Now this is the main trick: you position your little floating foliage at different distances from the subject to the camera! It takes a little playing around to get it all positioned just so so that they're not on top of one another visually but layered nicely, but literally a three minute process to get set up! Especially if you're working with a camera that has good depth of field range, you'll really get this effect working beautifully, but even our phone cameras will create a similar effect since they're so advanced nowadays (not to sound like a grandma or anything). Then just set your shot up, get a self-timer going (I like to keep mine on continuous and just shoot a ton of pics in one go) and go to town! Or if you don't have a tripod, have someone step in or just prop your phone or camera up on a shelf to self-timer.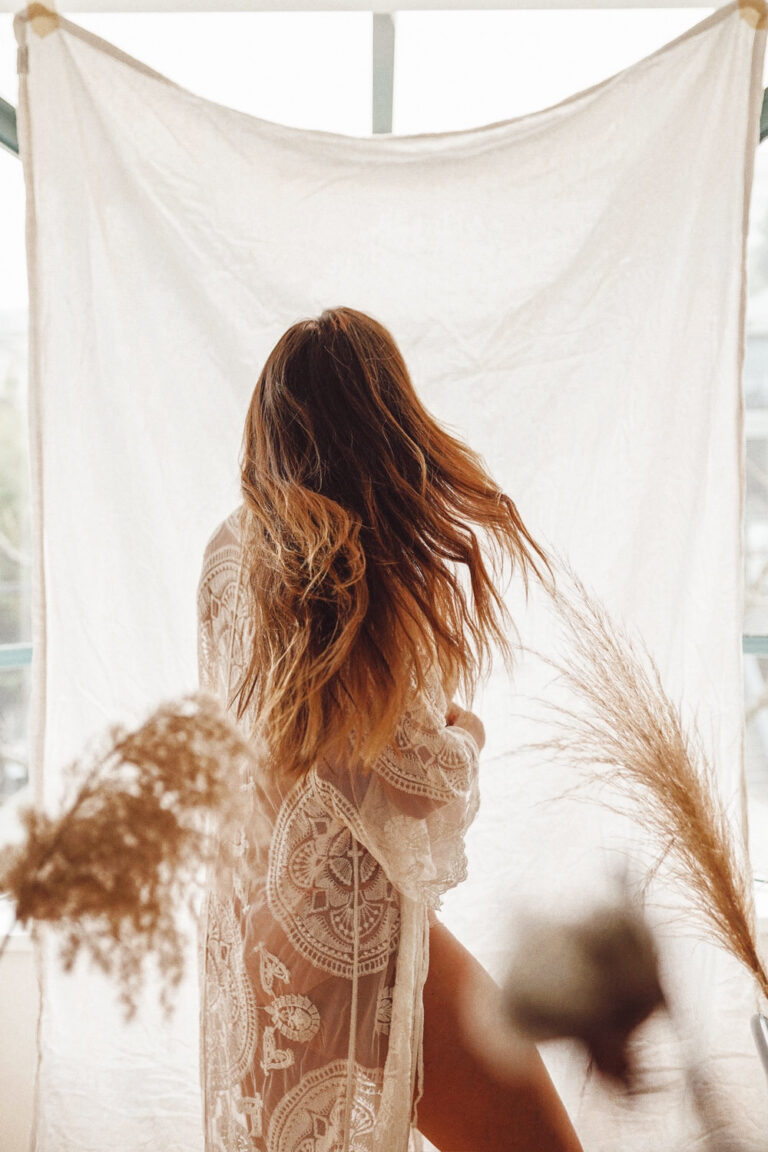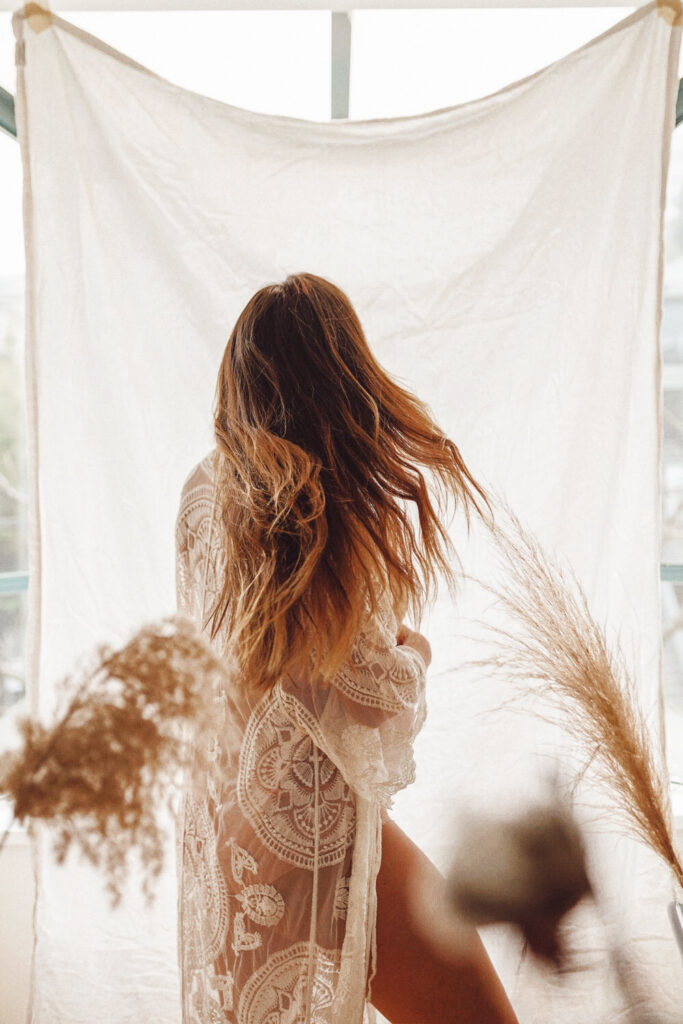 I ended up cropping in really closely to take out the masking tape and dip in the tablecloth (which isn't a very big one, so an oversized one would be ideal!), as well as adding in some more floral in post-editing but you could just as easily a) add in more florals yourself if you feel like the corners are sparse and you have extra on hand (just add in some more florals at lower heights here to fill in the corners of the frame) or b) just go with it! Here's a pic above with zero editing other than one of my presets applied (Decor here) – I kinda like the raw vibe of it! Another tip that I took away from this is especially if you're using a tablecloth or sheet from storage, I actually like the look of the wrinkles in it and wouldn't bother ironing or editing out – it actually gives it some great texture. Anyway, it's not perfect but it was just fun to get creative and try something out that I wouldn't ordinarily do, since I'm much more of an outdoor photographer! I do hope I still get my maternity shoot outside (really wanted one at the beach and just scheduling issues and then the smoke kept sidelining the shoot I had planned) so crossing my fingers that still happens, but special to still get some shots in and to do something a bit different! Hope you guys love it, and really hope you're all staying safe and well during these crazy times.