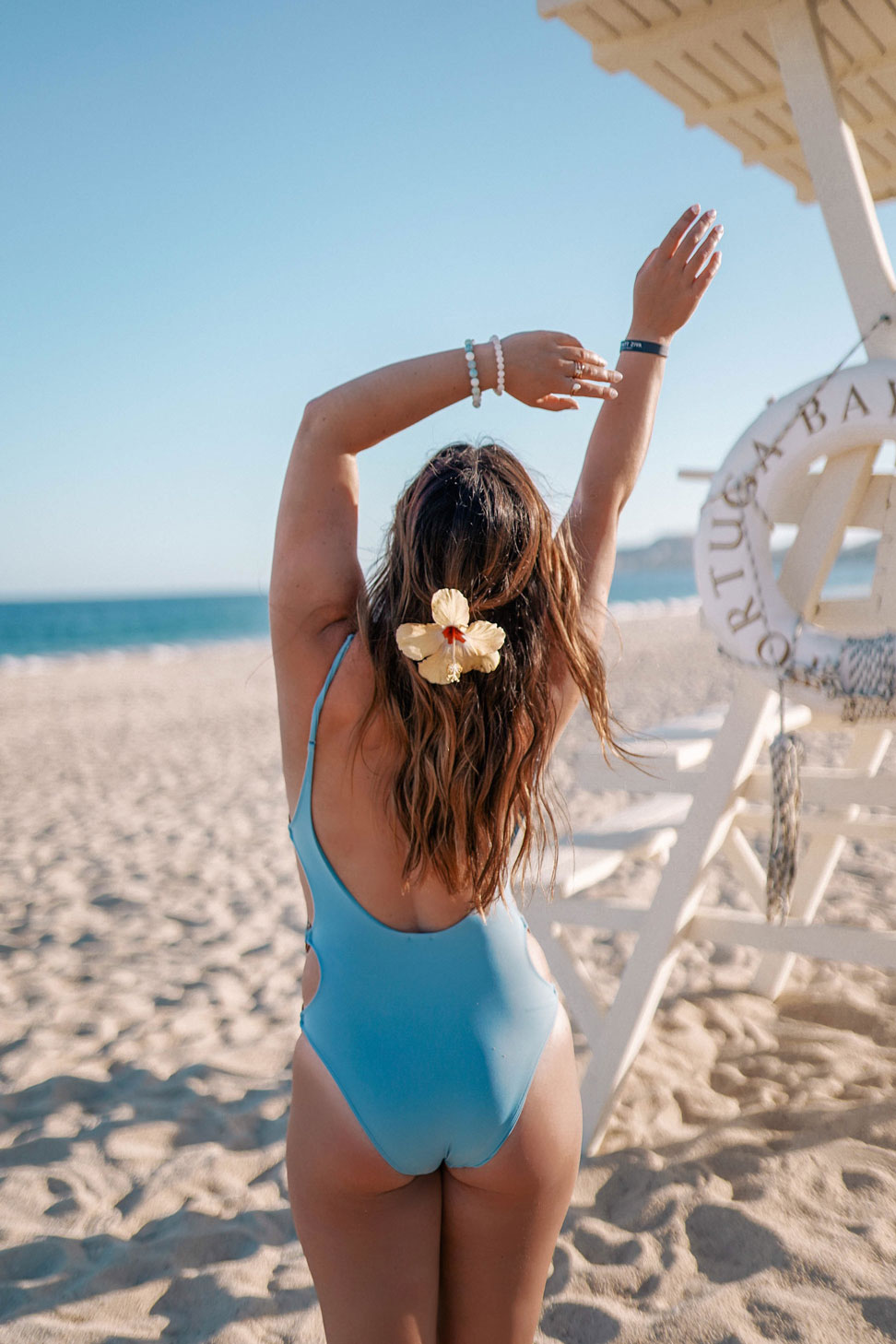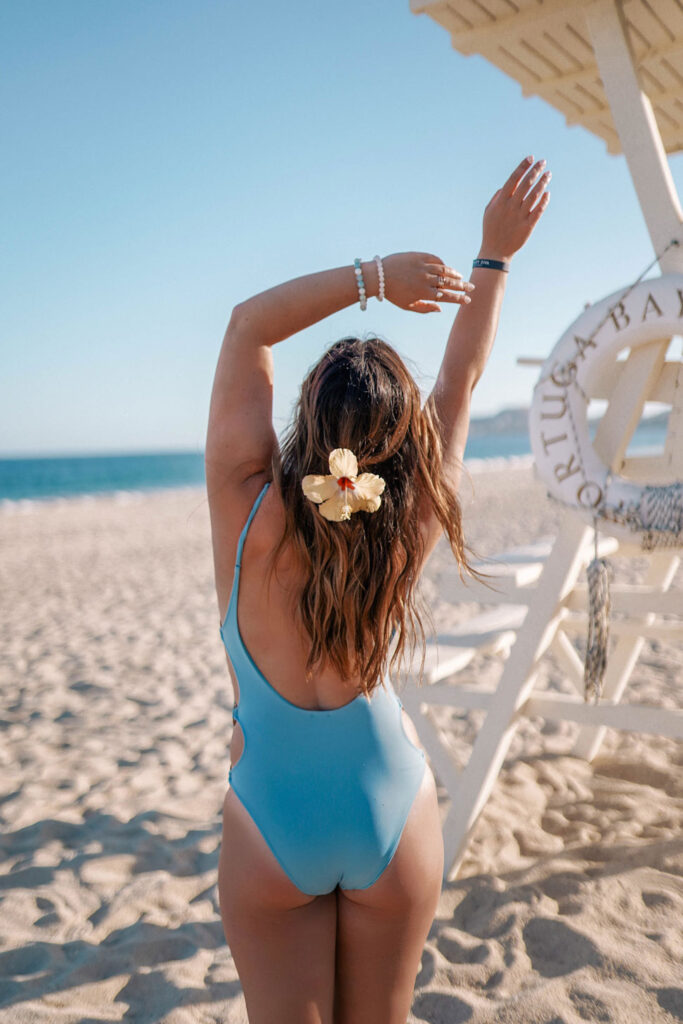 This isn't my first guide to swimwear for busty girl's and it won't be my last. Put simply, they are not only back-breakers but really hard to dress, so I want to give all the tips I can. Since I find them to be a general pain in the ass, I assume they are also a pain in the ass (or more accurately, shoulder and back) to others as well. I'm getting these bazungas reduced once I have kids, but since that's down the road I want to make sure I cover how to not only style larger chests to open up more wardrobe options (because you can feel really limited otherwise), but to also reduce pain!
While that might all sound a bit negative and yes, if I had my choice I would honestly have to say that I would've picked a smaller size, big boobs can also be beautiful! They are feminine, womanly and sexy, and can fill out some pieces beautifully. Being a fashion girl though, I'm usually drawn to an aesthetic that isn't the most large-chest-friendly. Having said that, I've learned a couple of tricks that have allowed me to still style a huge range of looks (check out this strapless guide here), and when it comes to swimwear, in particular, I find there is so much more freedom to try out different styles as long as you keep an eye out for a few things. If you need a quick guide to one-pieces alone, I have one story centred around my top picks from last summer here, and one guide for active swimwear as well!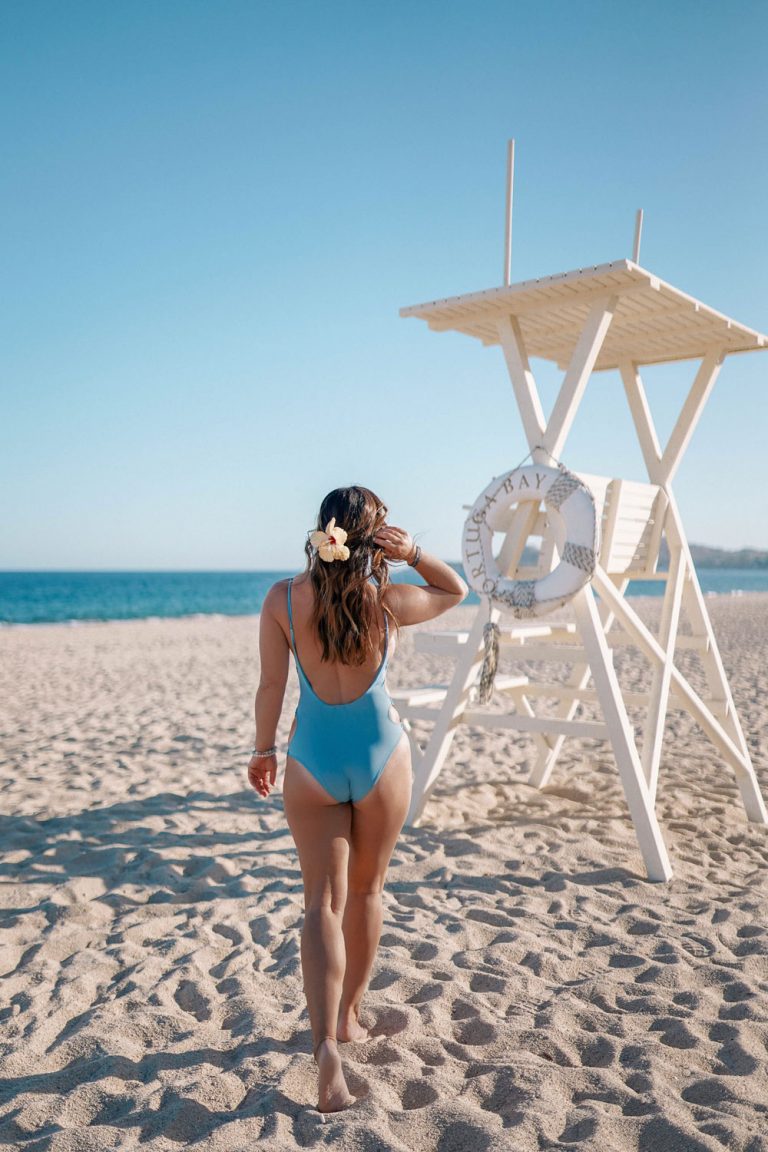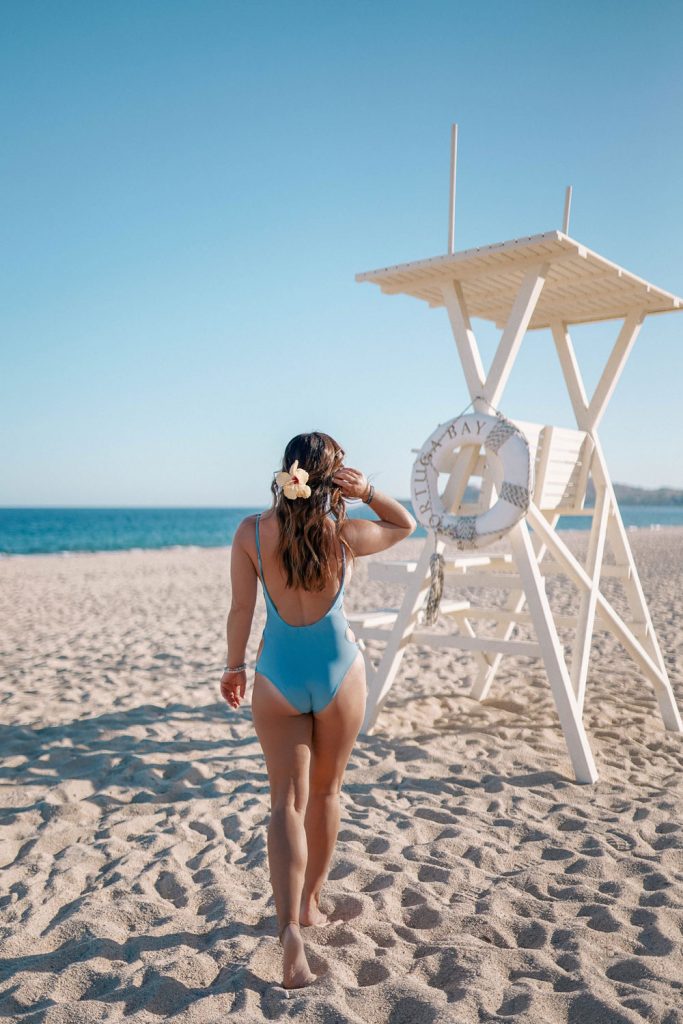 Funnily enough, swimwear is actually my fave and what I feel best in. I think it may have something to do with me growing up as a competitive swimmer (see my intro swimming routine here) and just feeling like a suit is pretty second-nature, but I also think it's because I feel like you can really highlight your body in a swimsuit. There's quite literally more flexibility to embrace your body type, thanks to the material itself. While I often struggle with a dress that fits the rest of my body only to have my boobs exploding out of it (the number of times I've had to visit the tailor to fix that issue, ugh), in a swimsuit I can kind of shove my boobs in (clearly I treat my poor breasts with so much delicacy and kindness) and the suit will just expand to hold them.
While today's guide is targeted for girls with larger chests, a lot of these tips can apply to all body types!
It's really more about finding ways to not feel limited to what people usually recommend (aka a super matronly suit that would make me feel more on display boob-wise than simply knowing how to style the pieces I actually want to wear). I'm all about just opting for brands, cuts, and styles that provide more adaptability. Read on to see some of my go-to's that I look out for when I'm shopping for swimwear, plus a couple of styling tricks too!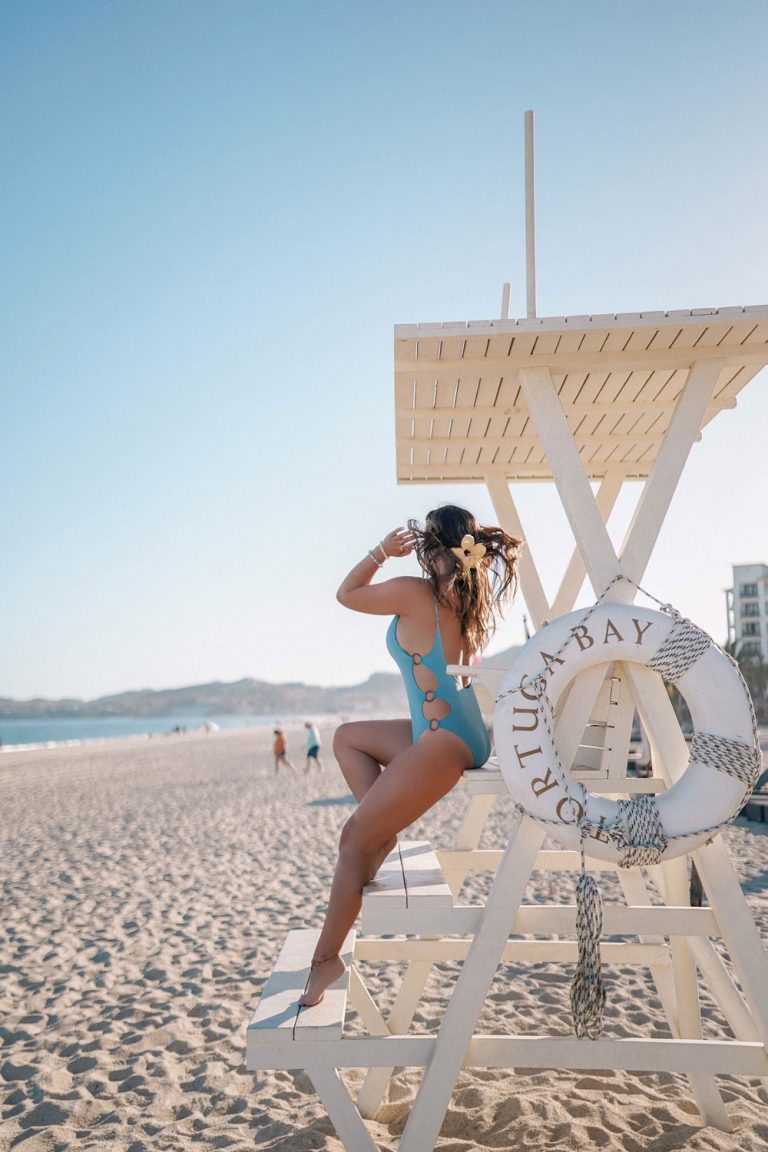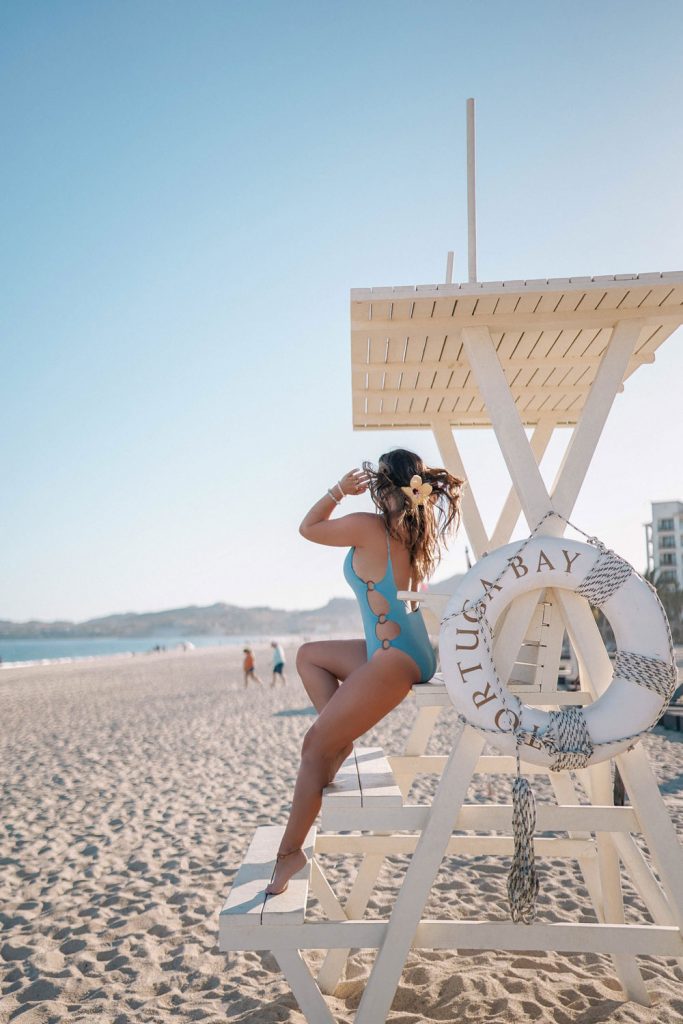 ---
Plastic clasps should be banned—look for strap closures
I honestly hate plastic clasps with a passion. My bra size is usually a 30F or 32G, so I've got to find something that fits around my rib cage but also ensures my boobs aren't exploding out. Plastic clasps basically preclude all of us in our many, many varying shapes and proportions from being able to adjust appropriately, and even if a suit with a plastic clasp comes in conventional bra sizes, the fit can still be tricky with swimwear and I personally don't love the "bra" look when it comes to swimwear (though should note that's just a personal preference for myself, makes me feel like my boobs are hoisted up and put even more on display than they already are). My solution is to only shop from brands that offer strap closures in the back. BECCA is one of my favourite swimwear lines for that very reason—you've seen me wear their suits a million times on here and on Instagram, particularly this insanely chic lace one-piece that I have in two colours. All of their suits have tie closures in the back, so if I need to get a larger top to fit my boobs I can still have a snug fit around my waist. Even their one pieces have this, which I really love (along with bra strap adjustments so that you can customize even more—my chest to shoulder distance is shorter so being able to add that additional support is key). Monday Swimwear is also fantastic for this—Devin Brugman (one of the co-founders) is very chesty herself so I really appreciate that they've created so many boob-friendly suits.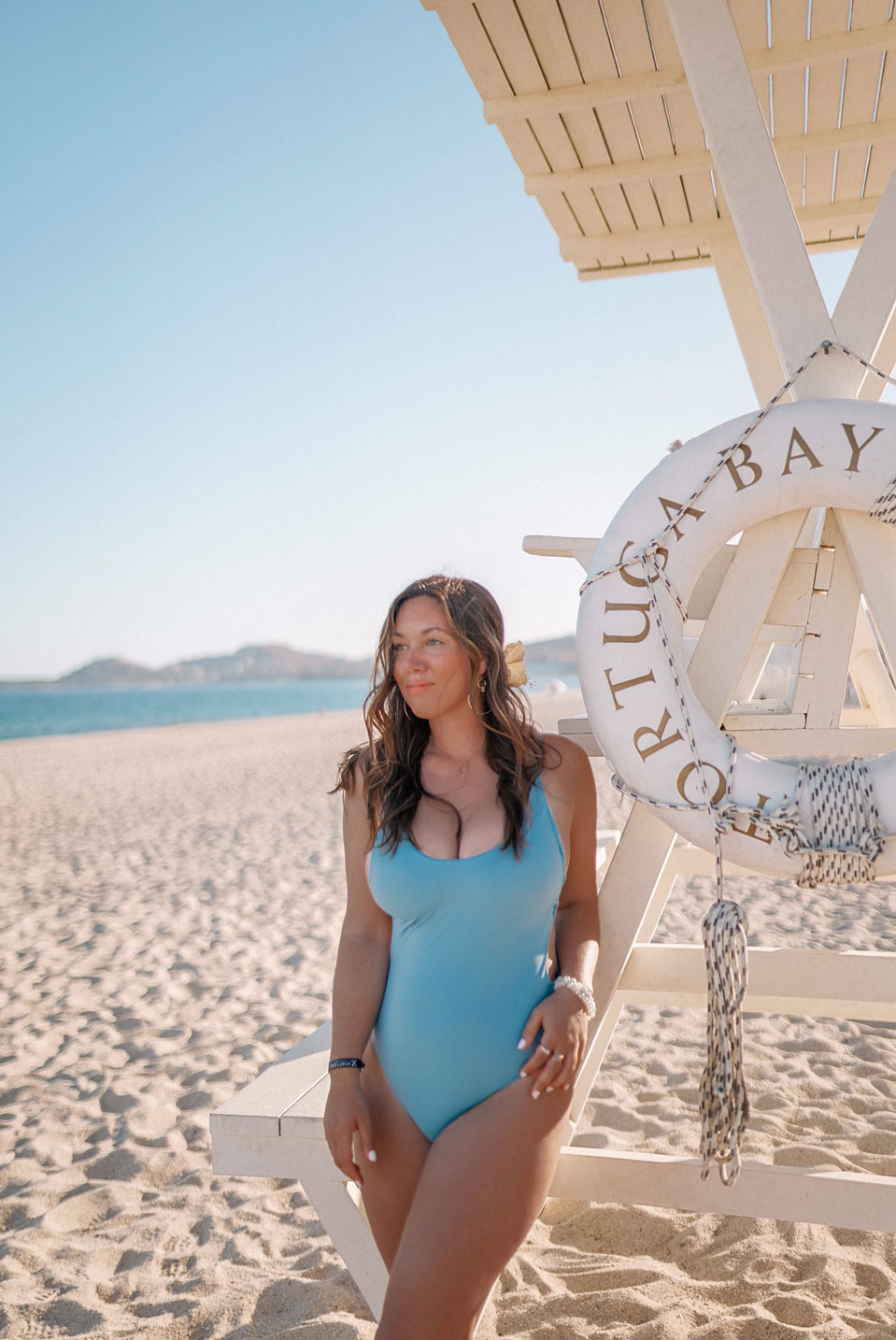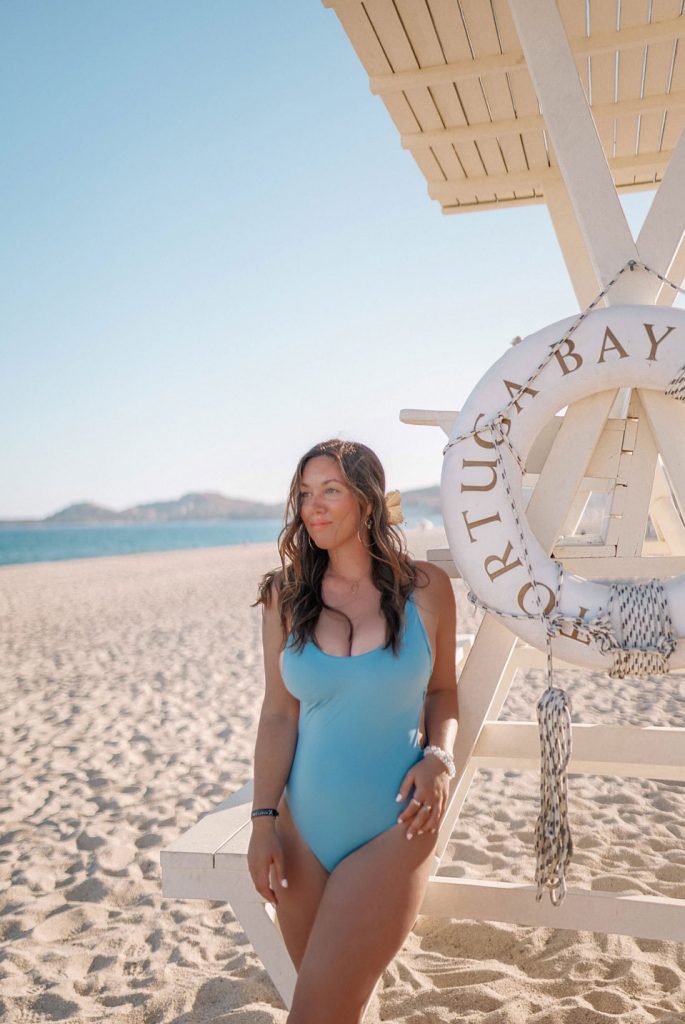 ---
You can make almost any style work with sewn-in cups
Yes, you might not want to go do a long Baywatch run with just cup support as you're not going to be super, super secure, but you can still wear a backless suit like the one I have on here (complete with a side panel opening, I might add) if there are some cups sewn into the material to provide light support. This suit from Aerie also has adjustable bra straps (it's sold out because it's last year's but here are some other great options from Aerie!), so I just made those a bit tighter, made sure I was securely in the cups and I was fine! Again, I probably wouldn't go surfing or play a volleyball game in this, but I'm pretty safe otherwise for lounging and swimming and it's so nice to feel like I can wear a backless option! This white Robin Piccone suit I wore all last summer is another one that has sewn-in cups with a plunging back—again, last year's suit so it's sold out but this black one with similar perforated and scalloping details is so cute!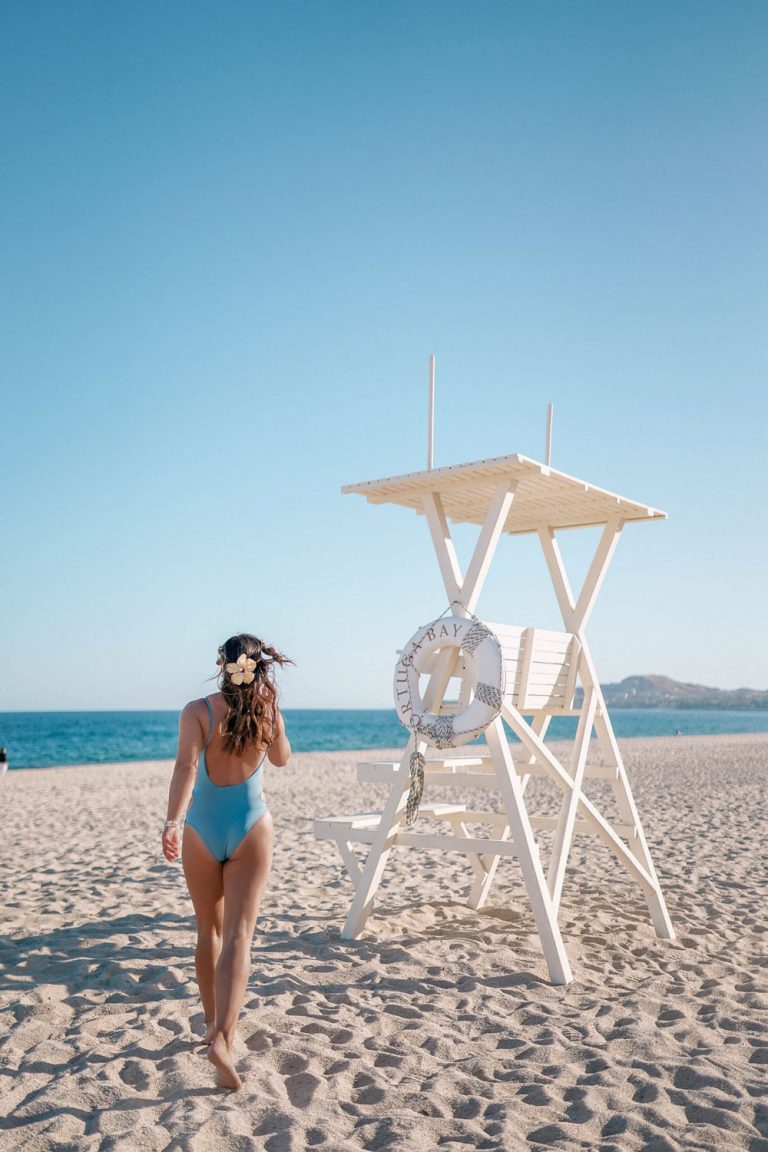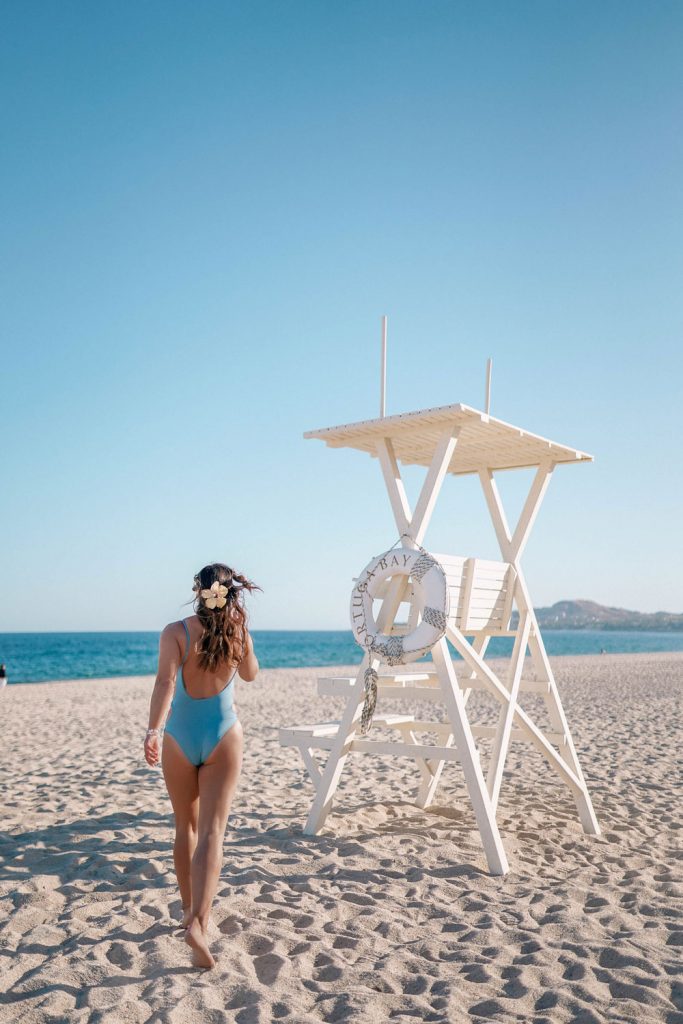 ---
Compression is a miracle worker
While cups and straps are really key for a secure fit, if you find a suit that has super solid compression (like the gorgeous ones LONDRE makes, worn here in Maui), you can get away without both cups and strap closures and still be relatively secure! Again, for more active suits, you can check out this guide here that will detail the best ones to keep you securely in, but for lounging and dips in the ocean, some strong compression will really help! While other guides I've read might insist on cups or underboob support, I really feel like we have more freedom than we think we do—it's all about knowing the parameters that will let you get away with something! So even if it's a plunging neckline or back with very little built-in support, if you have that strong compression you'll likely find the support you need.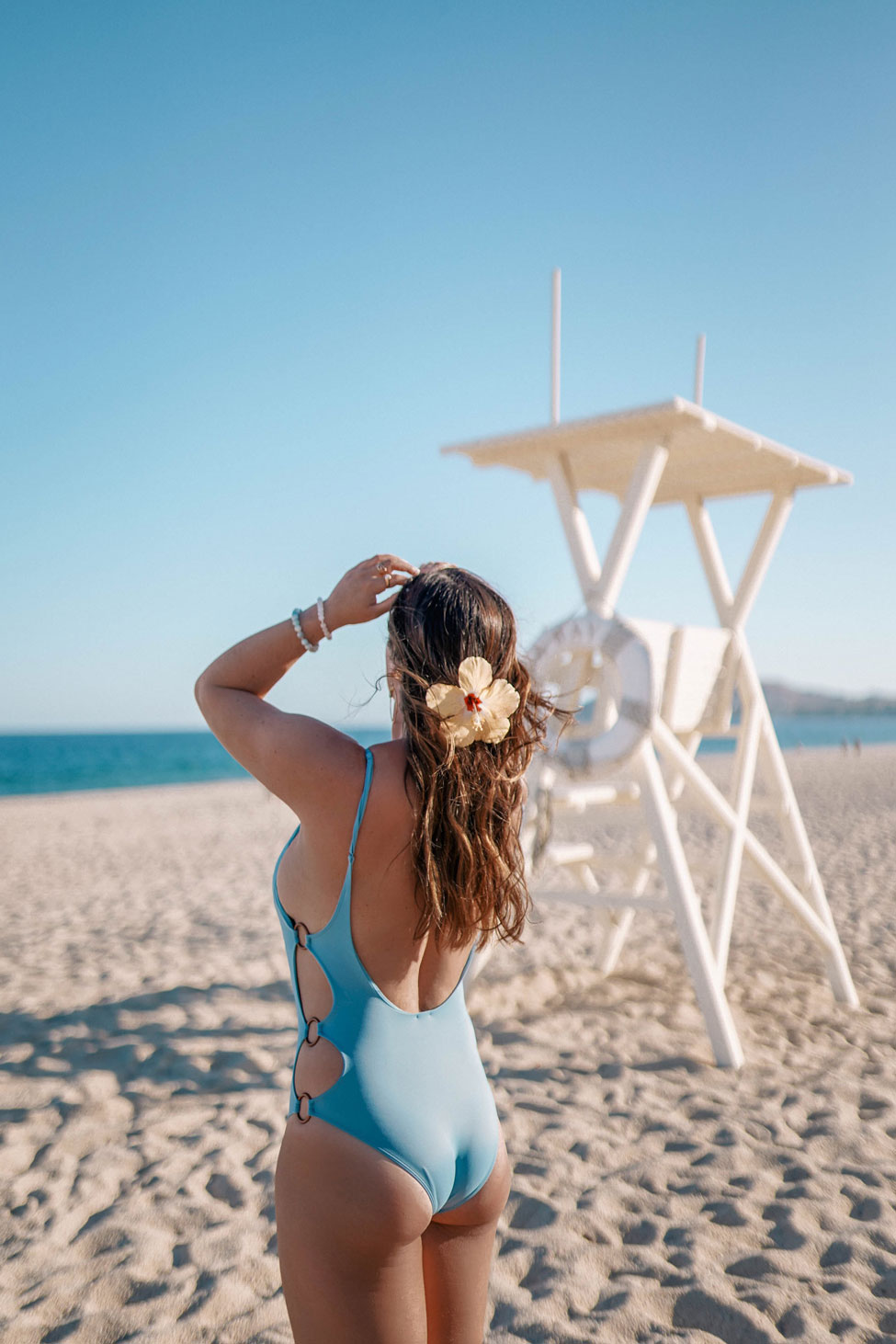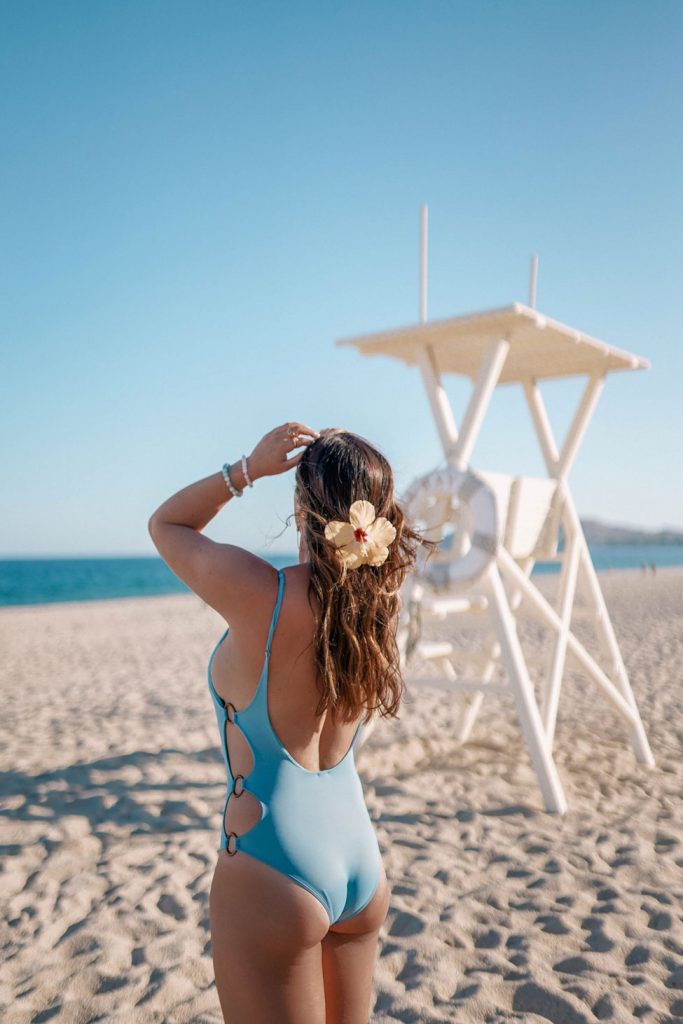 ---
The triangle top hack that will save your neck
Part of the reason I'm writing this guide is that all the other guides I find offer the same advice that I honestly find does not apply to me whatsoever. They all almost universally suggest other cuts than triangle tops, and they all always insist on a ton of underboob wiring. I actually don't like having too much added support and wiring and the like because as I've mentioned before, it just makes me feel like my boobs are getting hoisted up and put on display, or it ends up looking really matronly. I have always been a massive triangle top fan (love this one here), so have no idea why they're always eschewed from big boob guides—they usually come with tie closures in the back, and
you can adjust how tight you make the neck straps, so as far as customizing a fit, they're perfect. The one thing I do notice though after a long beach day in a triangle top is that my neck can be in major pain from the weight of my boobs pulling on them all day. One little styling hack I've done is to take the two neck straps and tie them to the strap around my back instead so that the straps are over your shoulders rather than your neck. Tash Oakley is highlighting how that looks here! So don't let neck pain stop you from wearing triangle tops—they are actually made for big boobs! Since this style is a bit less supportive than around the neck, I usually wear a triangle top around my neck until it starts getting a bit sore then switch it up for a bit and tie it on the back straps.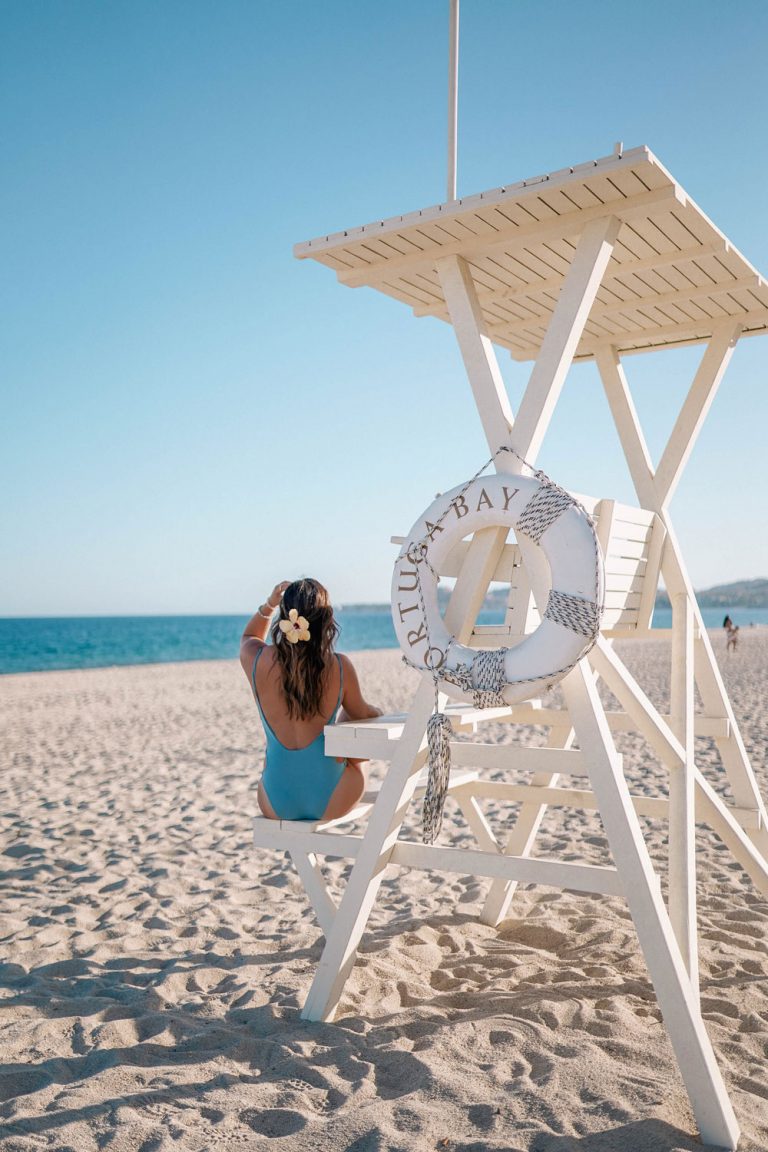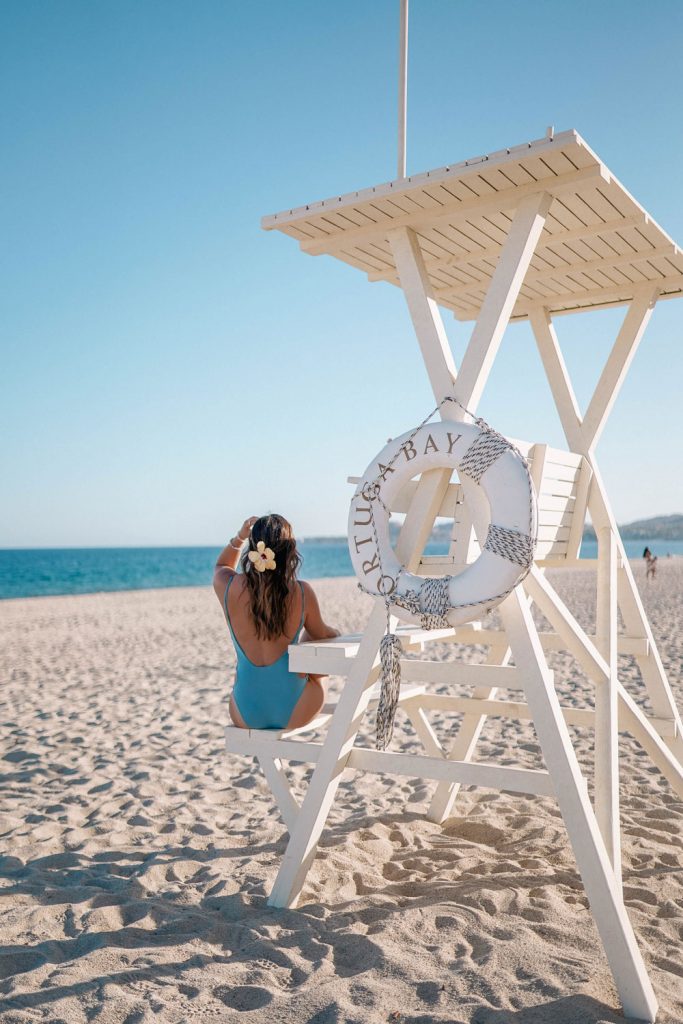 ---
Zip it up
I love zipper one-pieces because you can kind of add a bit more sexiness and unzip a little bit, or if you want to really be secure and want something a bit more activity-friendly, have it zipped up. I've seen this style on one-pieces and tops and love it for a bit more of an athleisure take on swimwear! You might get a slightly more sports bra effect here with it zipped up but just zip up for a swim in the ocean or playing games and then you can unzip and still have great support but more cleavage!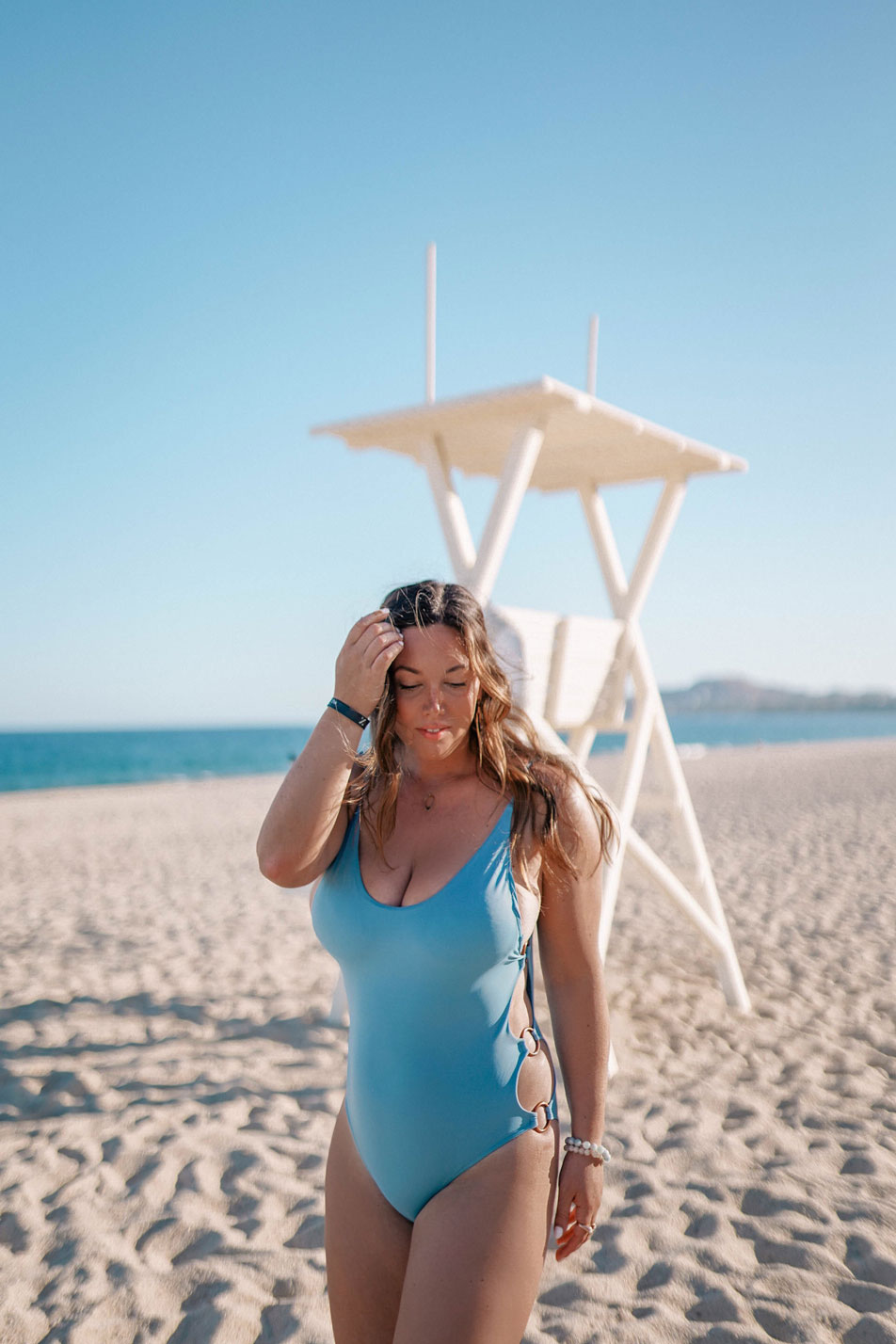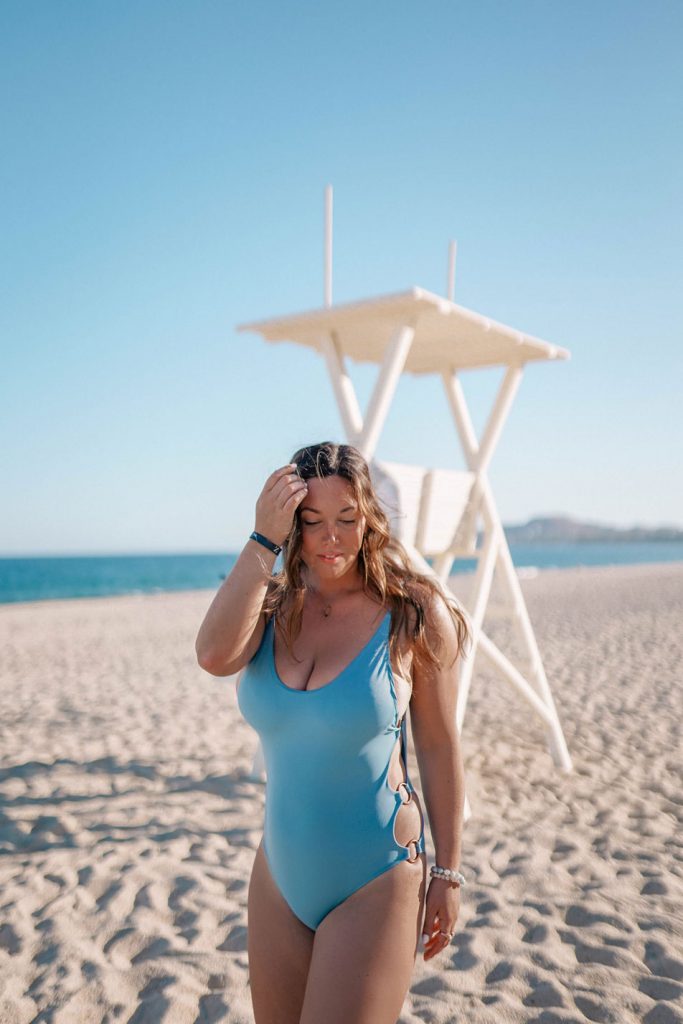 Finally, a couple added tips that are more fitness-oriented—supporting your chest with posterior chain exercises and chest exercises is so key, not only to keep everything up and looking good but for your back health. I spend a lot of time on my lats, traps, shoulder stability and chest, whether that's push-ups, lat pull-downs, supermans, isometric shoulder holds, etc. If you need a trainer, shoot me an email or DM me on Instagram and I can pass on some details! For me, an added benefit is that being strong here provides some added support and keeps you lifted, but again, at the end of the day, you'll take some of the work off of your swimsuits if you make sure these supporting muscles are strong. Swimming is also a fantastic workout for all of these muscles (just look at a swimmer's back—so strong!). Having a strong and supported upper back also relieves a lot of lower back pain.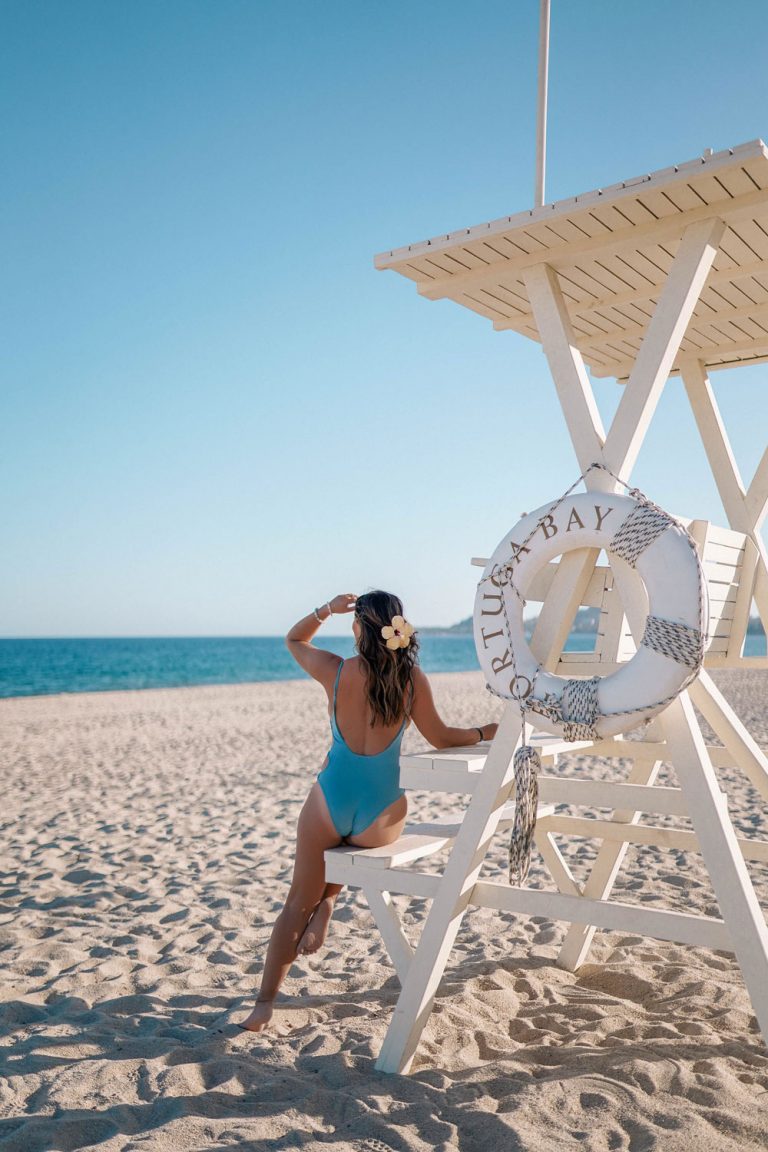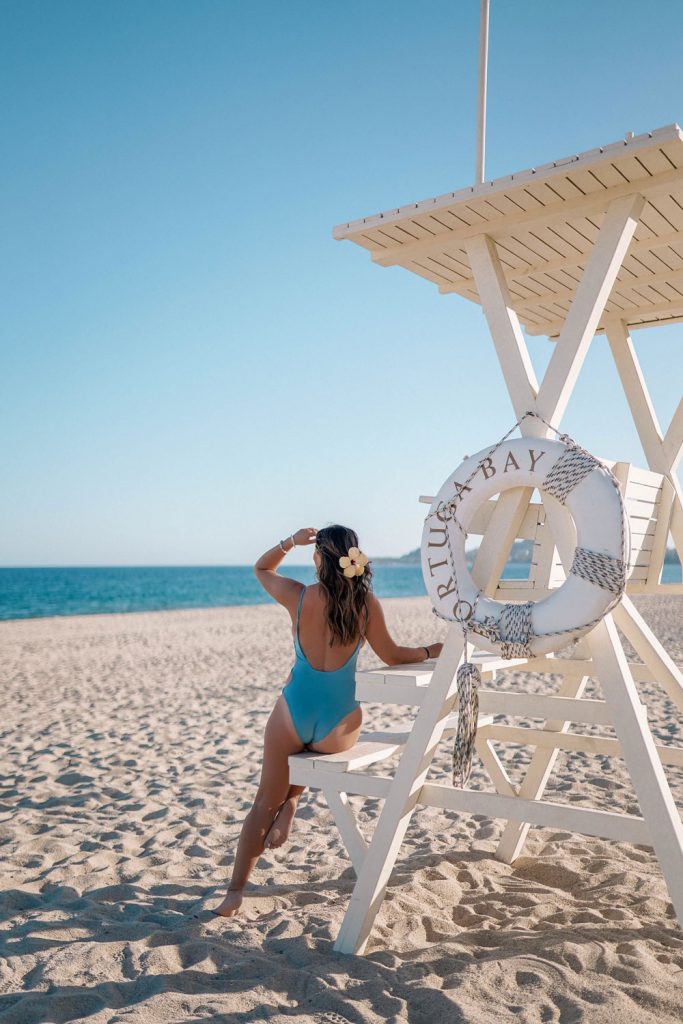 Again, a lot of these tips can be applied to any body type—that triangle top hack looks great on any chest size, smaller chests will majorly benefit from sewn-in cups too and I think given that each one of us is slightly or wildly different in our proportions and sizes, looking for those back straps is key for just about anyone! I hope you guys loved this guide and more importantly, I hope you're looking forward to playing on the beach in your swimwear this summer!
All the photos in this post were edited with my Beach Preset from the TVOB Presets Classic Collection.
---
SHOP THE POST