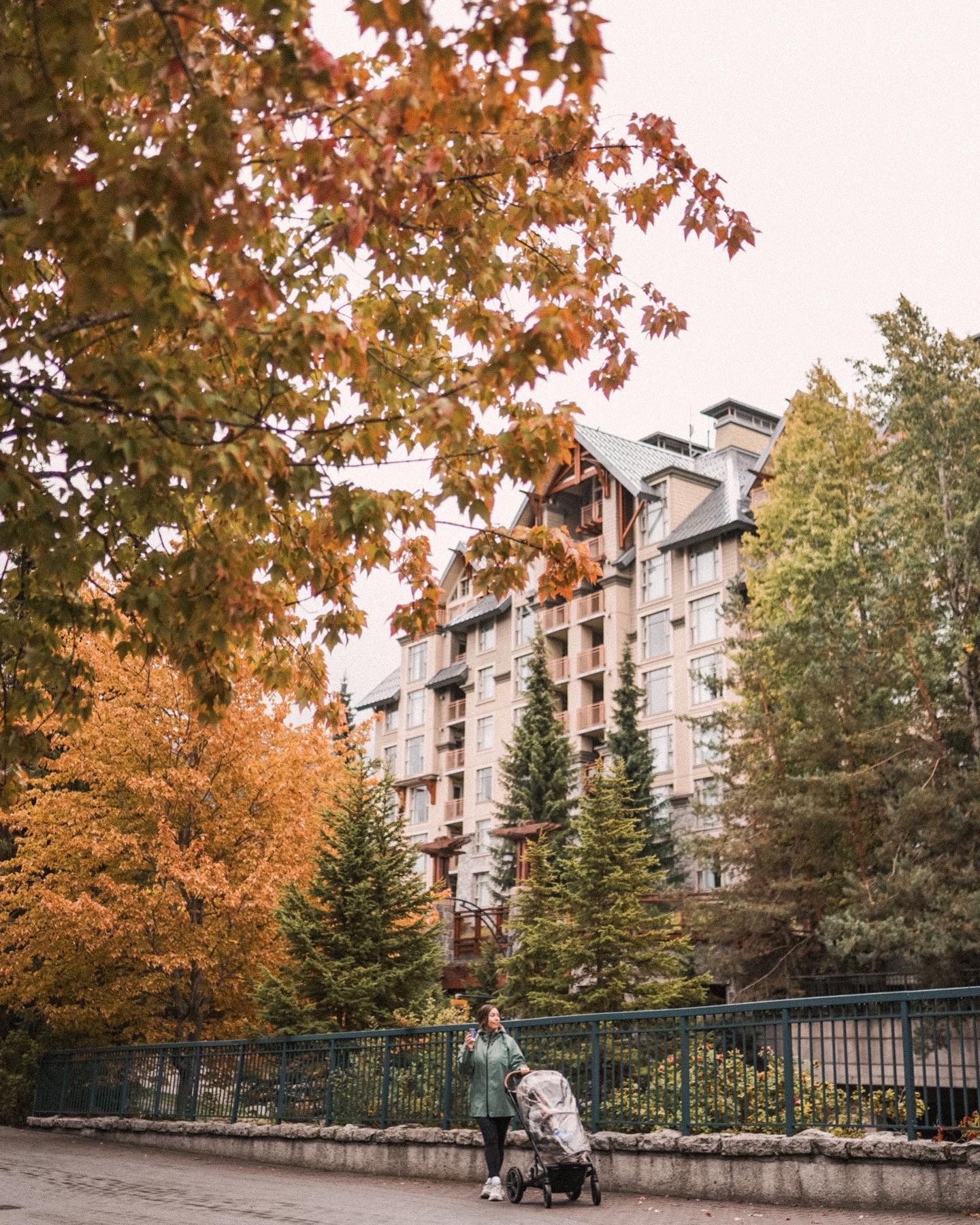 Whistler has always been one of our special places – such a perfect sanctuary away from the daily grind here in Vancouver. We've been up in the fall a couple times with Cal, but this time was an even richer experience with his toddler-level energy and boundless curiosity. From exploring a new suite (or "home," as he called our suite), taking in the fall foliage, experiencing a nearby museum or soaking in the amenities at our hotel, it was like seeing everything anew through his perspective.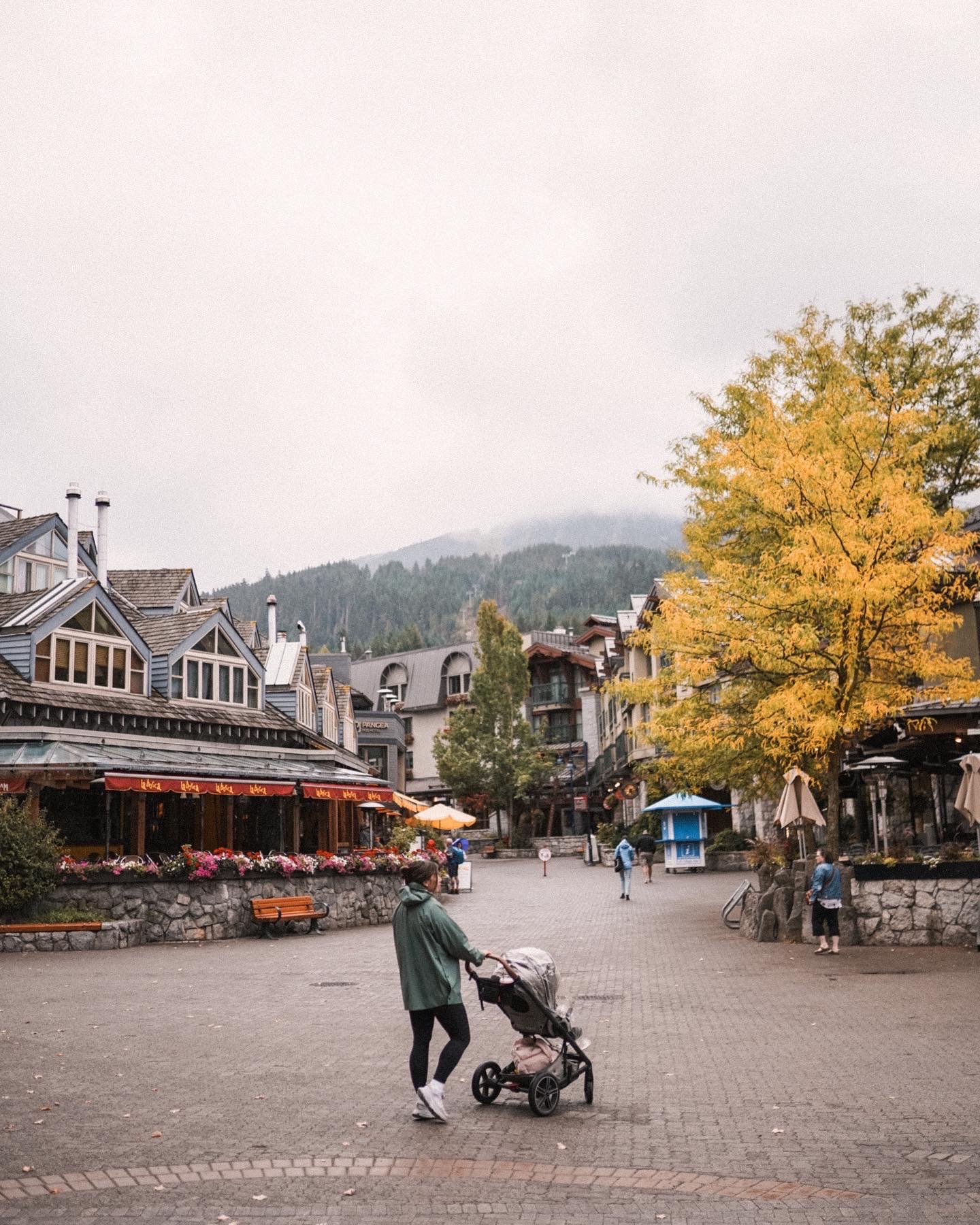 We returned to the Pan Pacific Whistler again, and it was such a dream. I stayed there previously in the winter, but at the Village Centre location this time during the fall we were so well situated to take in everything in the village and all the gorgeous autumnal vistas around us. We stayed in a gorgeous 2-bed suite, one we'll return to for sure whether it's the 3 of us or with other family or friends.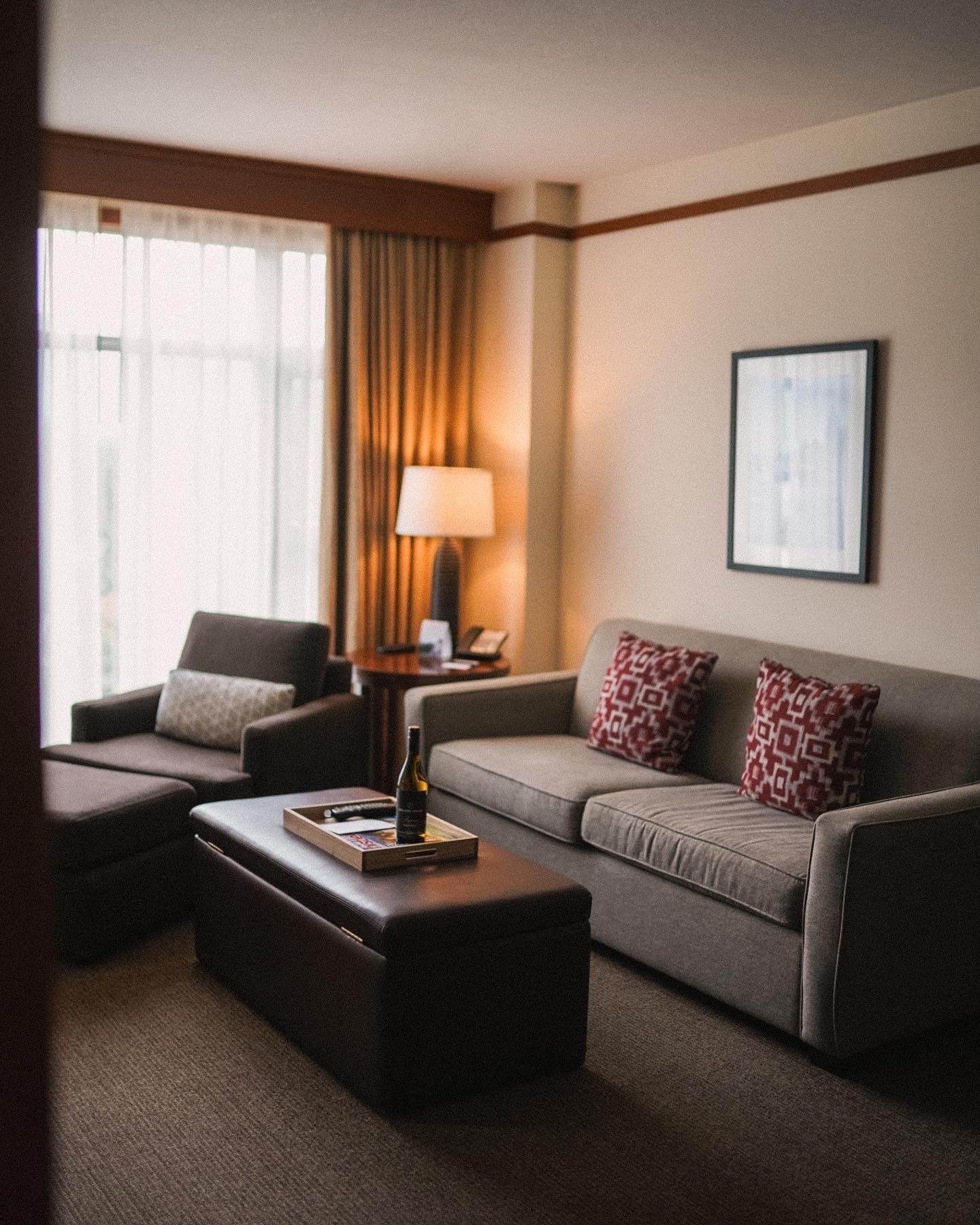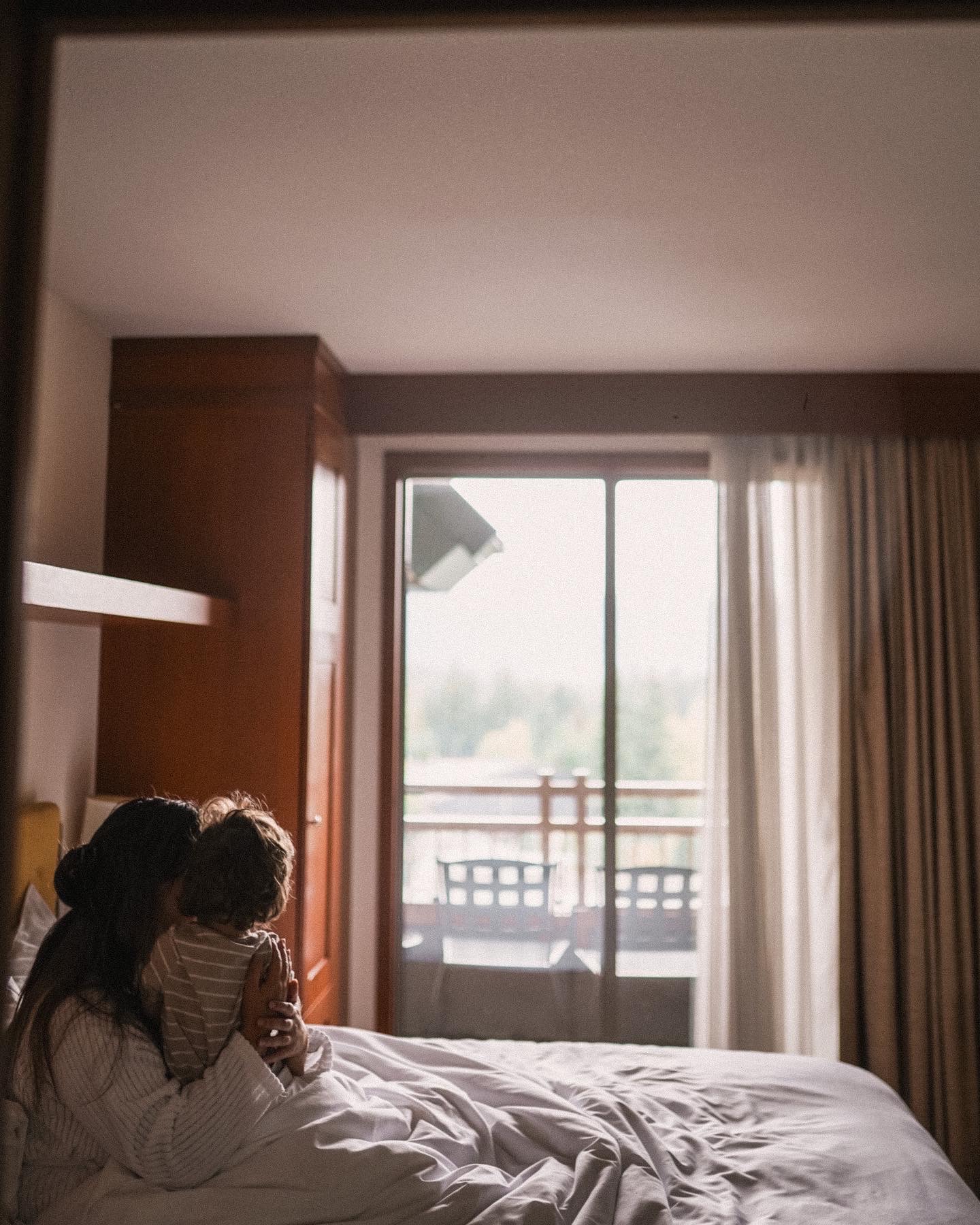 It was spacious enough for all of Callum's antics (which is saying something, this kid's energy levels and climbing skills are crazy) and just the right touch of cozy for our brief moments of rest after the beast was put to bed. As mentioned, its location in the heart of Whistler Village meant we were never far from the action, whether it was heading for coffee, going shopping, going to the Audain Art Museum or just doing another lap of the village stroll.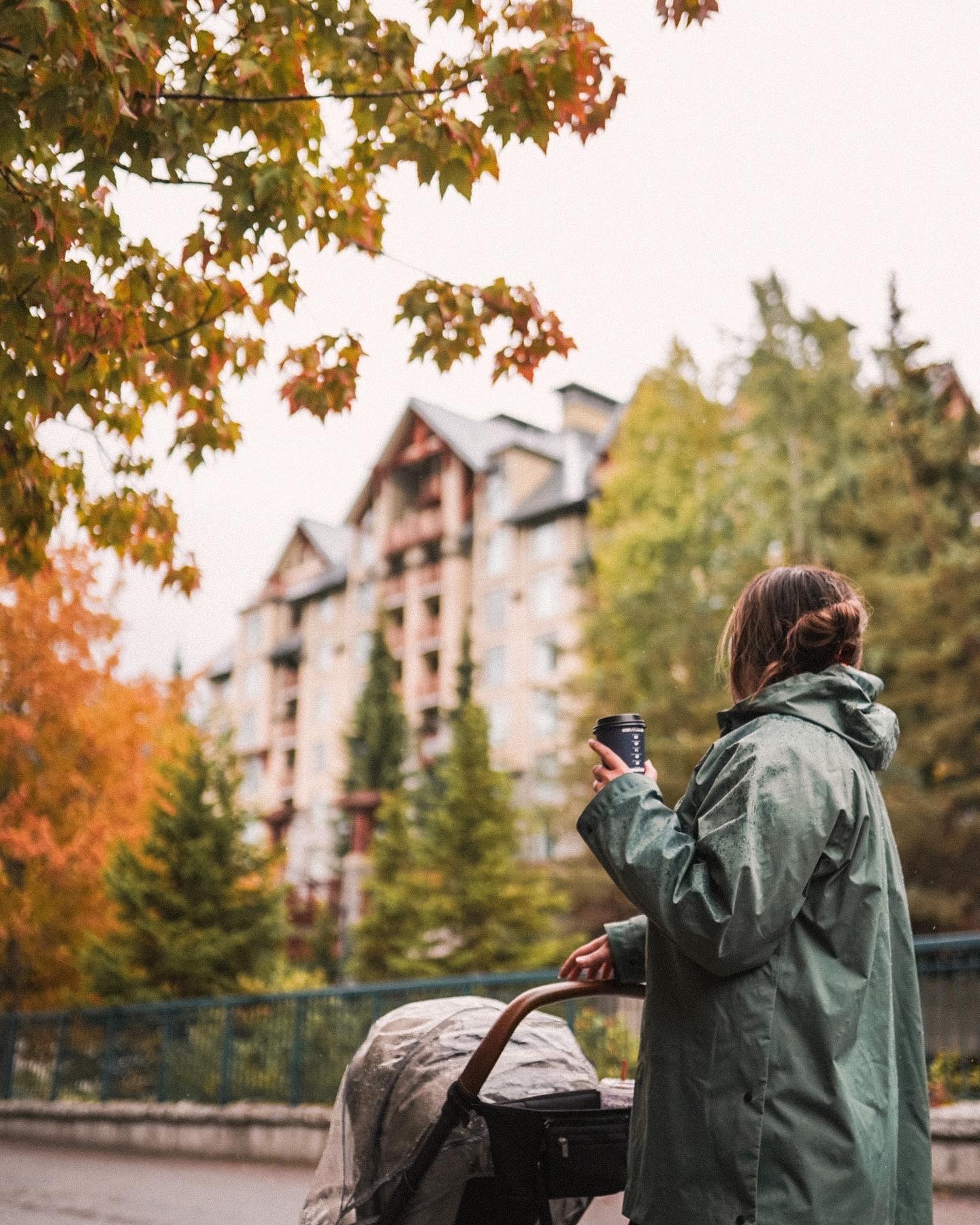 Speaking of Audain Art Museum, can not recommend it enough for all ages, but a surprisingly amazing place to take a toddler! We had some very rainy weather while we were up there and it was the most perfect place to take Cal. He was really enthralled by all the incredible Indigenous art and sculptures, insisting I bring him across all exhibits at least 4 times. One of the staff members there mentioned parents actually bring their wee ones there for naps oftentimes (they even offer strollers!).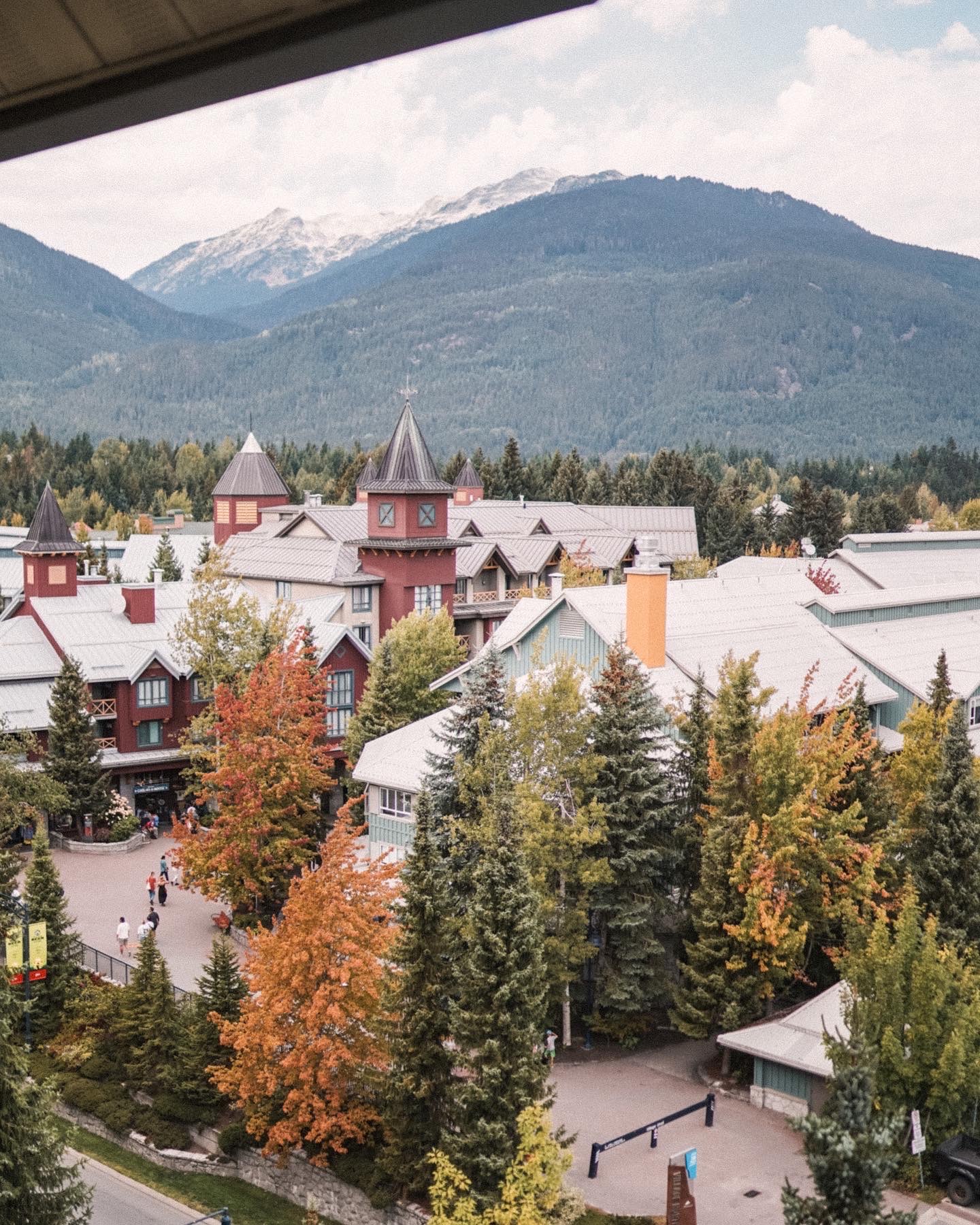 On the main floor of Pan Pacific's Village Centre location is The Raven Room, which is one of the most consistently recommended dining spots in Whis from locals whenever I ask around. The dinner here was truly an evening to remember. We had one last evening where it felt warm enough to sit outside so opted for the patio while the sun set, which made for the dreamiest setting (though the inside is beyond cozy during the colder months). The food was sublime, and the ambiance had that perfect blend of elegance and warmth. With an assist from Mulan (Cal's movie of choice at the time), we had a really relaxing and incredible meal here. Don't sleep on their cocktails!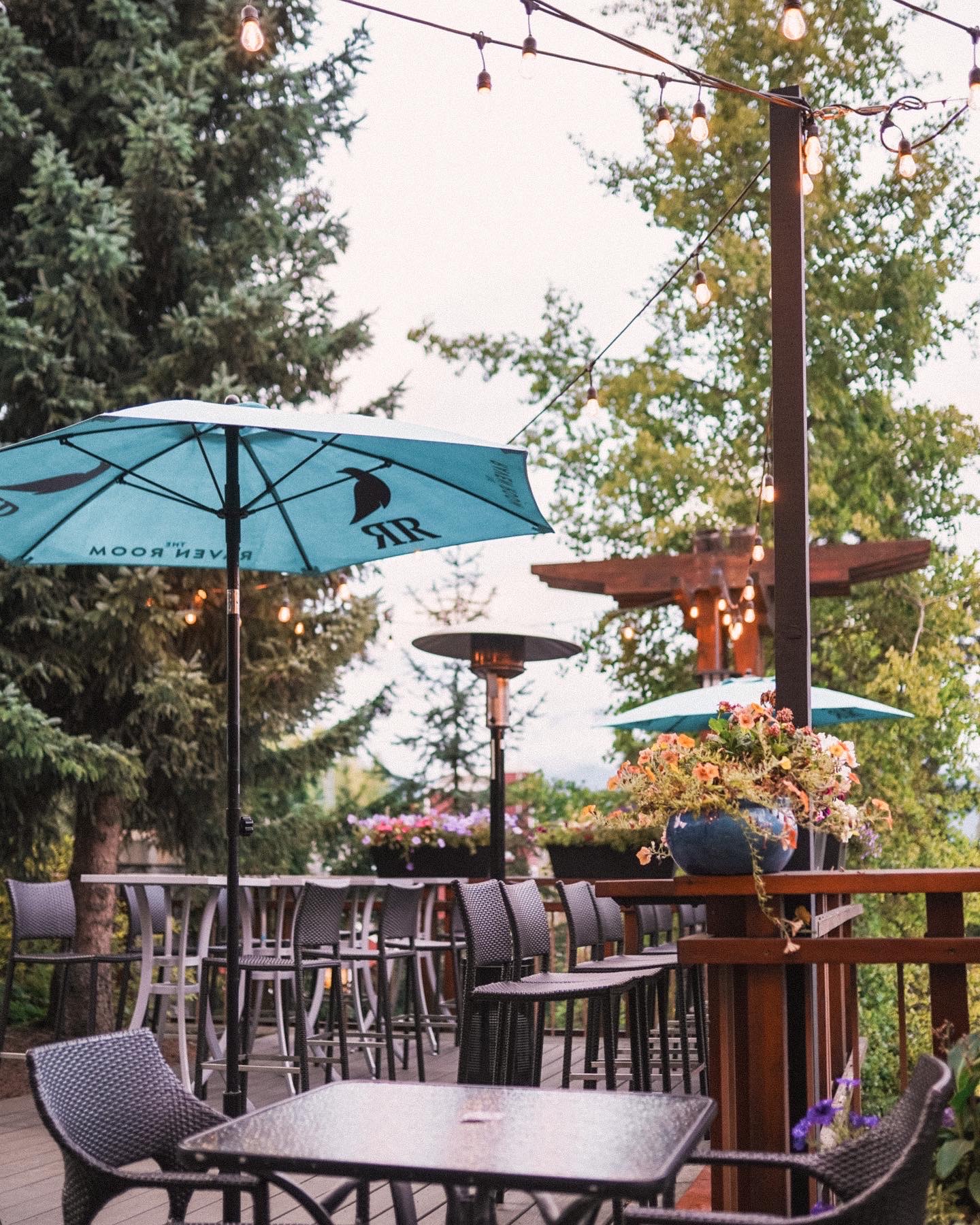 Whistler in the fall is seriously like a painting come to life. Golds, fiery reds and warm oranges were right outside our window in the village below. There's a special energy in the village during this season too, it's a bit quieter than the peaks in summer and winter in spite of every tree you pass in the village literally exploding with colour. Seriously one of my favourite times to visit Whistler.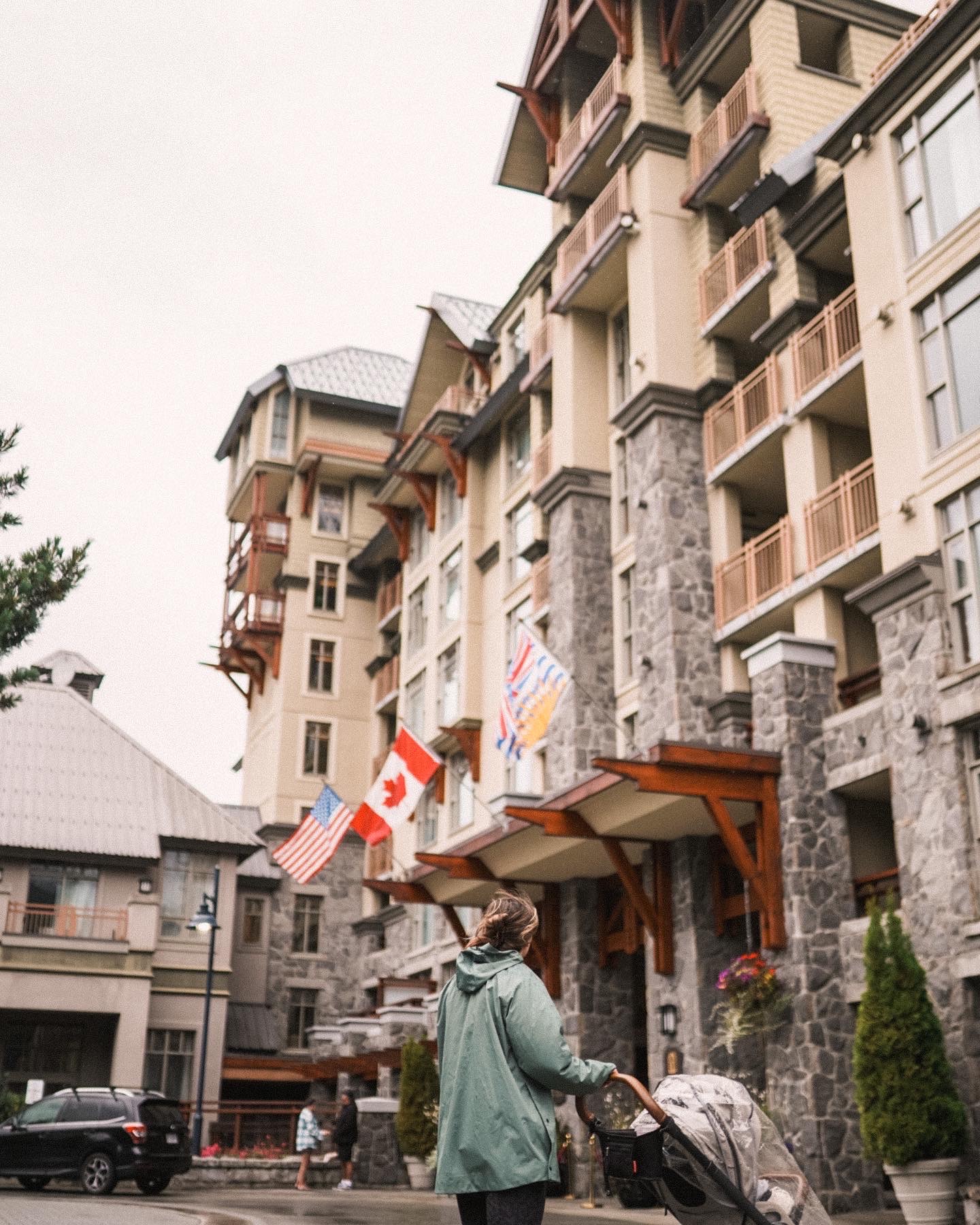 I also love coming here during this time and feeling a bit more guilt-free about really relaxing inside. In the winter I feel like I need to be skiing down the mountain, in the summer I feel like I need to be hiking up a mountain. In the fall, I feel like I can really just take it easy and soak in staying somewhere as beautiful as the Pan Pacific. Especially with Cal now (aka a constant whirling dervish), it's so nice to get an opportunity to rest and unwind at the hotel periodically. I love their salt water pools and hot tubs, whether it's with Cal in the pool splashing around or taking a wee mama break in the hot tubs.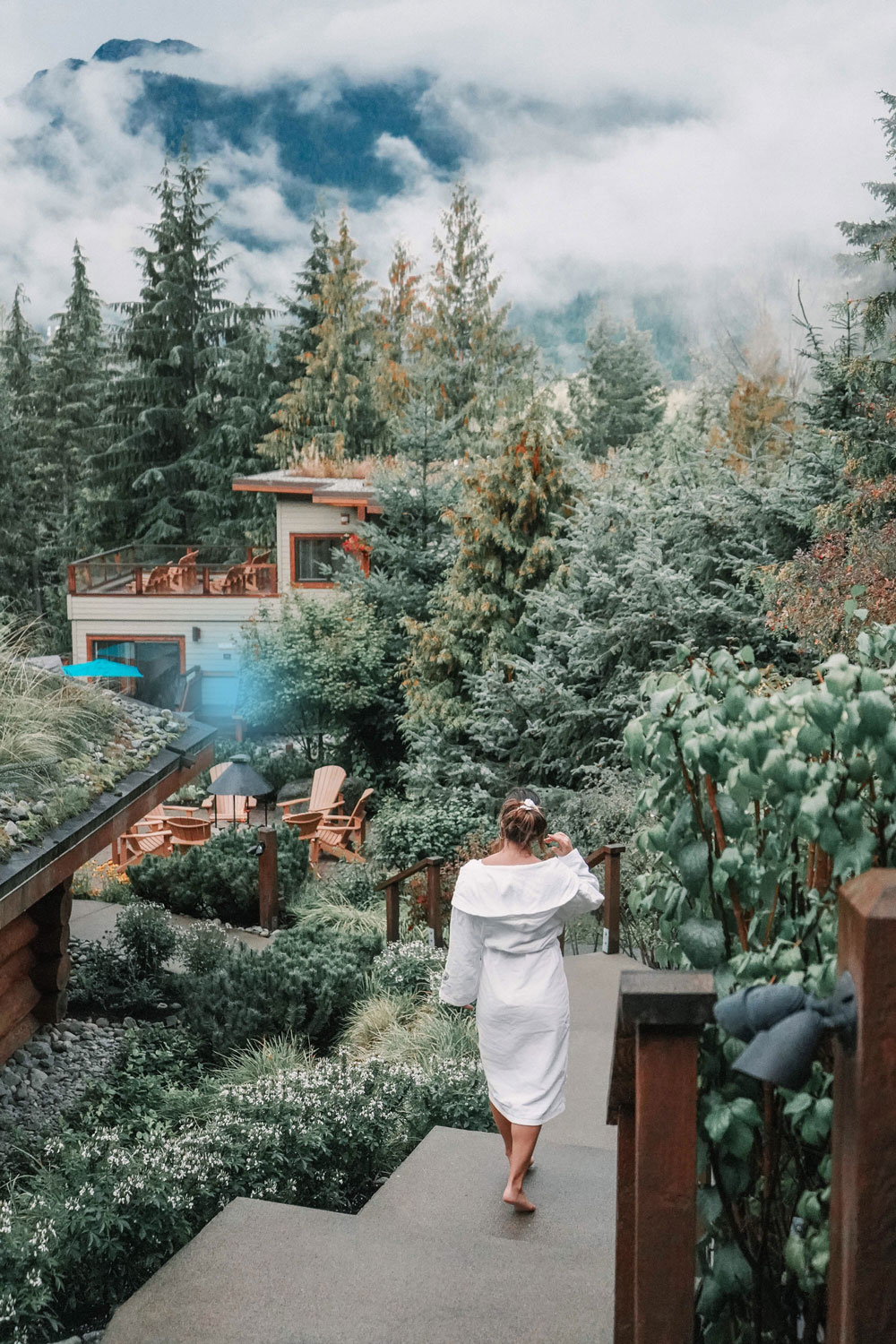 Speaking of relaxing, obviously I fit in a visit to Scandinave…would I even be me if I didn't? Taking those breaks as a mum are so important and I honestly felt so rejuvenated and well-rested. I had also earlier fit in a long table dinner for Wild Blue, truly the most incredible restaurant at the forefront of the fine dining scene in Whistler, so after that high of dining and spending time with friends (followed by that amazing dinner at the Raven Room), balancing it all out with some R&R and detoxification at the baths at Scandinave.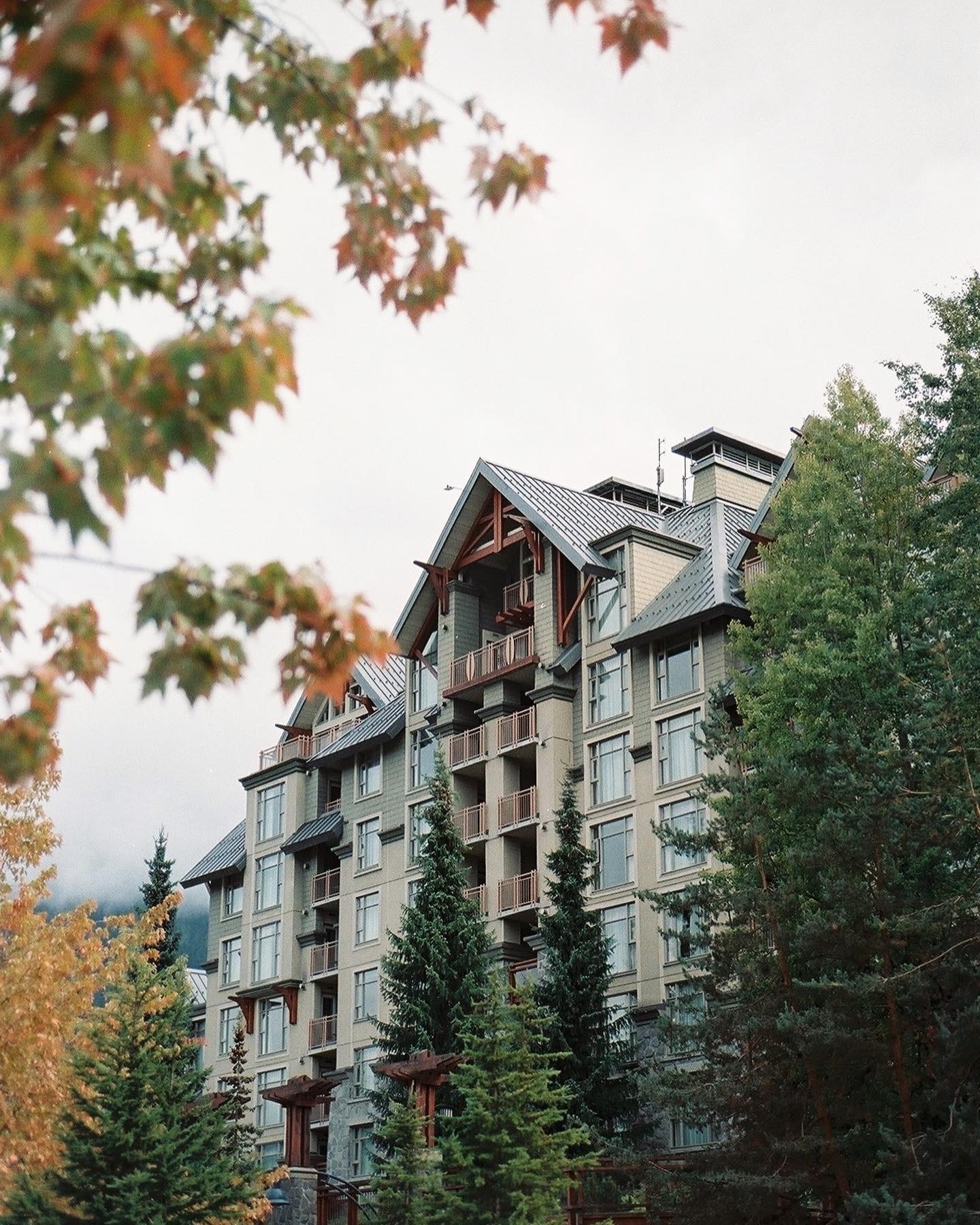 As our stay came to a close and we were driving back along the gorgeous Sea to Sky, we were already dreaming of our return. Time is tight this winter (I started a really exciting but also demanding new job, we'll probably be moving late November/early December into our pre-build townhouse and in general we have a lot going on), but if there is one visit I can always squeeze in it's always a visit in Whistler. See my whole Whistler section here, and make sure you check out Pan Pacific's amazing Whistler locations here.