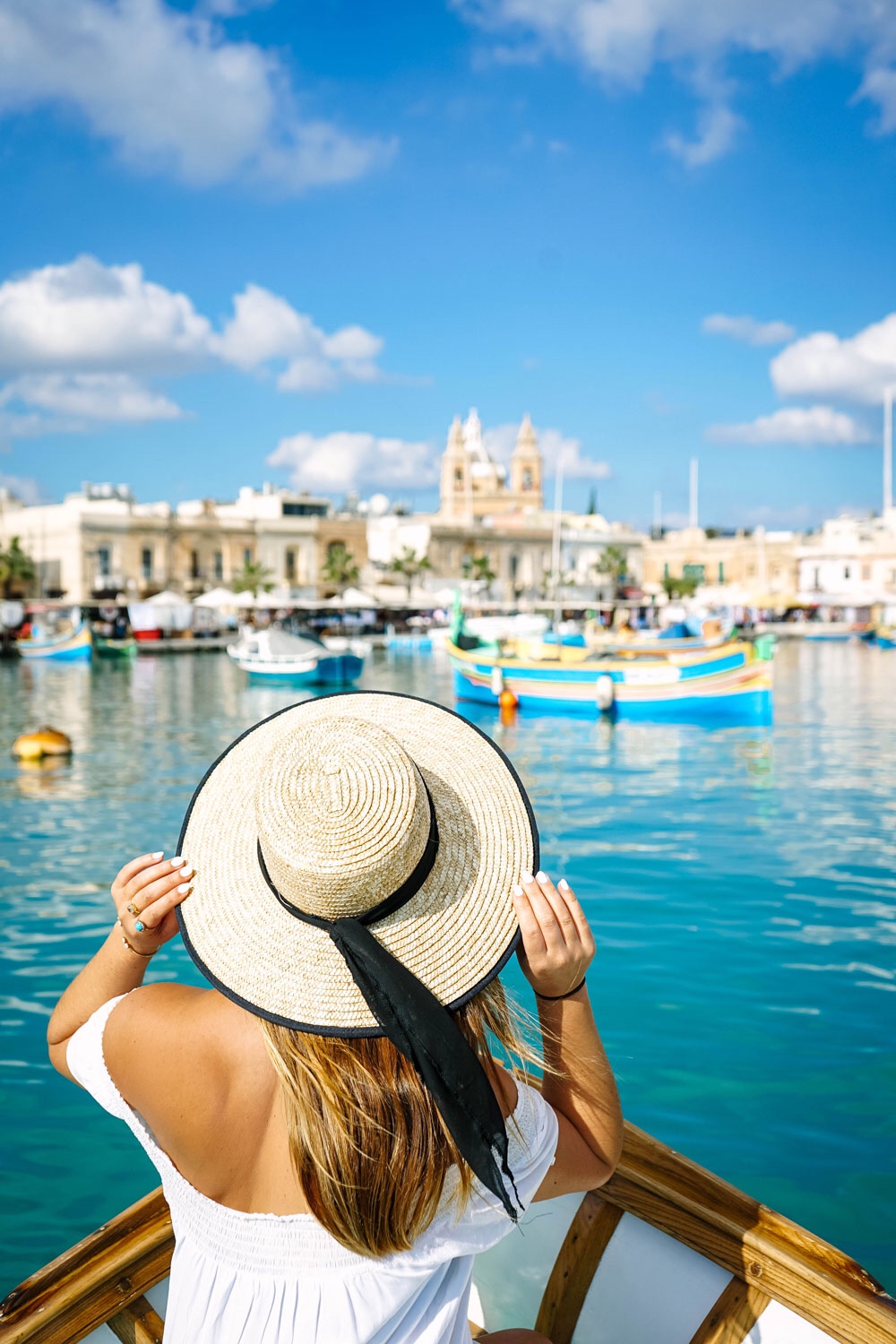 Happy Monday guys! I'm beyond excited to share at long last my complete Malta guide, and when I say complete, I mean it—from where to eat to what to see in each stop of this beautiful island country, if you have a trip coming up to Malta or are dreaming of going down the road, make sure you bookmark or pin this post for future reference when you're exploring this gorgeous place! In case you missed it, I have my What You Need to Know guide (a more general overview of all the deets you need in your pocket before you take off) and my Malta Packing List already live so that you guys can kick off your Malta education. But now, time to dive into this truly epic guide!
First off, a bit about Malta: it's a Mediterranean archipelago just south of Sicily and to the east of Tunisia. Its blend of European and African influences are felt throughout the whole country, not to mention the strong British influence, its last foreign ruler until 1974 when it became a republic.
Malta is one of the smallest and most densely populated countries in the whole world, with a population of only 450,000. Having said that, its insanely rich history majorly supersedes its smaller population.
Whether you consider its strong Christina legacy (St Paul was said to be shipwrecked here) to its bravery in World War II, when King George VI awarded the George Cross to the entire country, it's made such a tremendous impact for such a tiny place. You can expect not only insane Mediterranean vistas (so easily accessible on all coasts of the country since it's such a small island!), but beautiful ancient architecture, delicious food, insane history (which is so alluring to a history buff like me!) and best of all, the warmest, kindest people. Super speedy history lesson complete, here is my official itinerary below step-by-step before we dive into the specifics for each stop!

---
WHERE TO STAY IN MALTA
First things first, I'd recommend staying in Sliema or Valletta—they're the two main cities in the country (Valletta being the capital, while Sliema is more metropolitan) so it's really easy to grab a tour from here or to get anything you might need during your trip from the many shops here, but they're also both really beautiful and a good launch pad for visiting the rest of the island!
The only thing I'd suggest is if you're in the country a bit longer, you could either stay in the southeast region around Marsaxlokk or Gozo if you want a bit of a villa, relaxed experience. But for a trip similar to ours, I'd really recommend either a hotel or an Airbnb like the one Alicia and I stayed at in the main cities! So with that in mind, let's dive into our Malta adventure, moving from left to right across the country! I have a recap + pin to save at the bottom of the post for future reference PS.
---
Sliema + Valletta
The Area
Okay so now to dig into it all! We stayed in Sliema which is the most metropolitan city in Malta. We weren't quite sure what to expect with Malta but Sliema is truly a very cosmopolitan place—while there are some very traditional villages still in Malta, in Sliema you can shop at every store you'd have at home, there's the most beautiful, modernist mall called The Point, etc. There are also some beautiful traditional homes and streets to wander around, so for us, we felt really happy to have this as our little home for the week though we didn't spend a ton of time in Sliema itself! We mostly took in the view of the capital city Valletta literally right across a tiny channel of water and had some great meals at the beginning and ends of our day here (more on that soon!).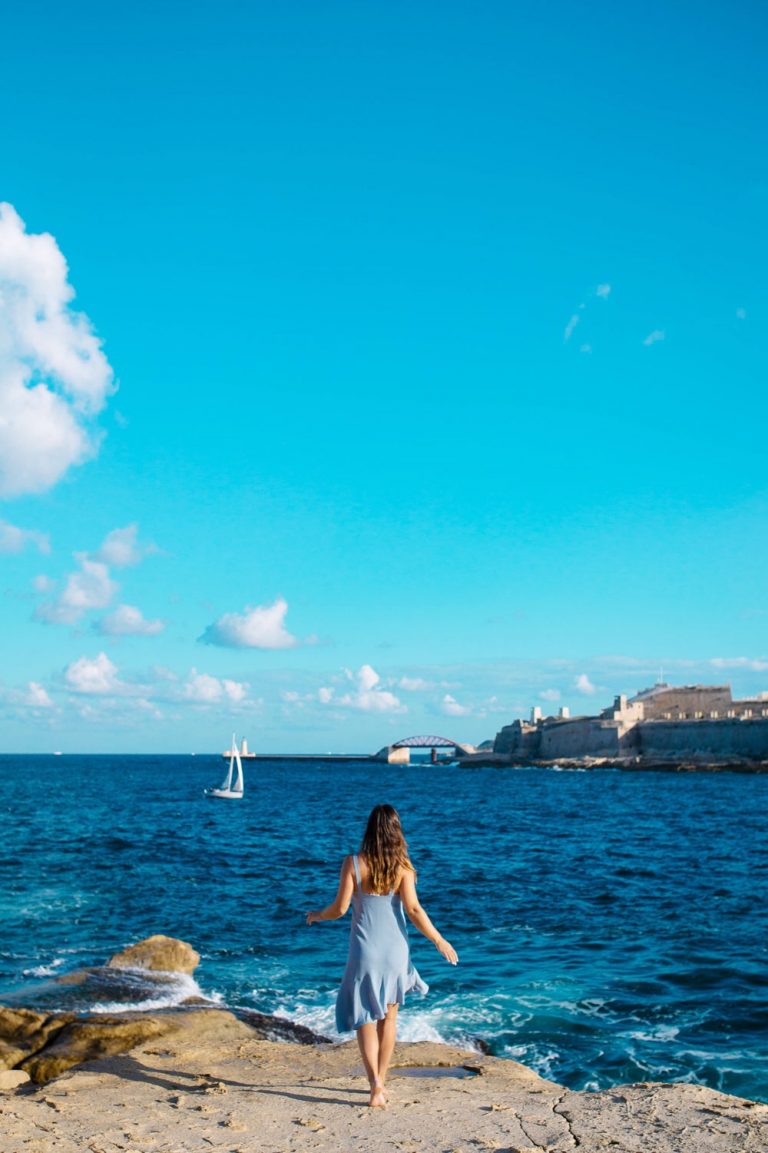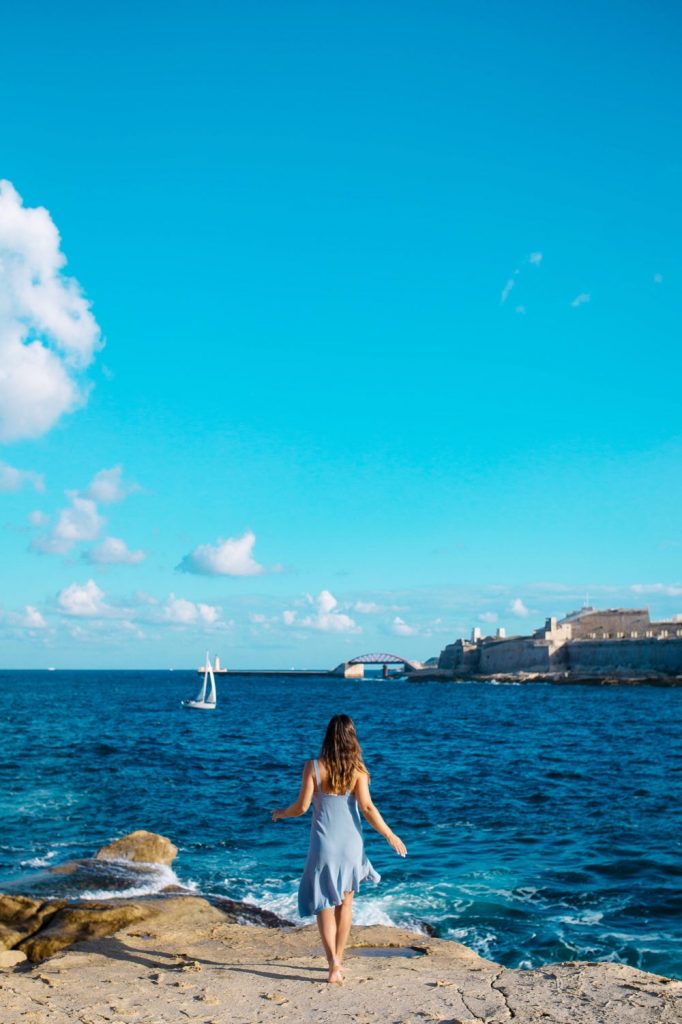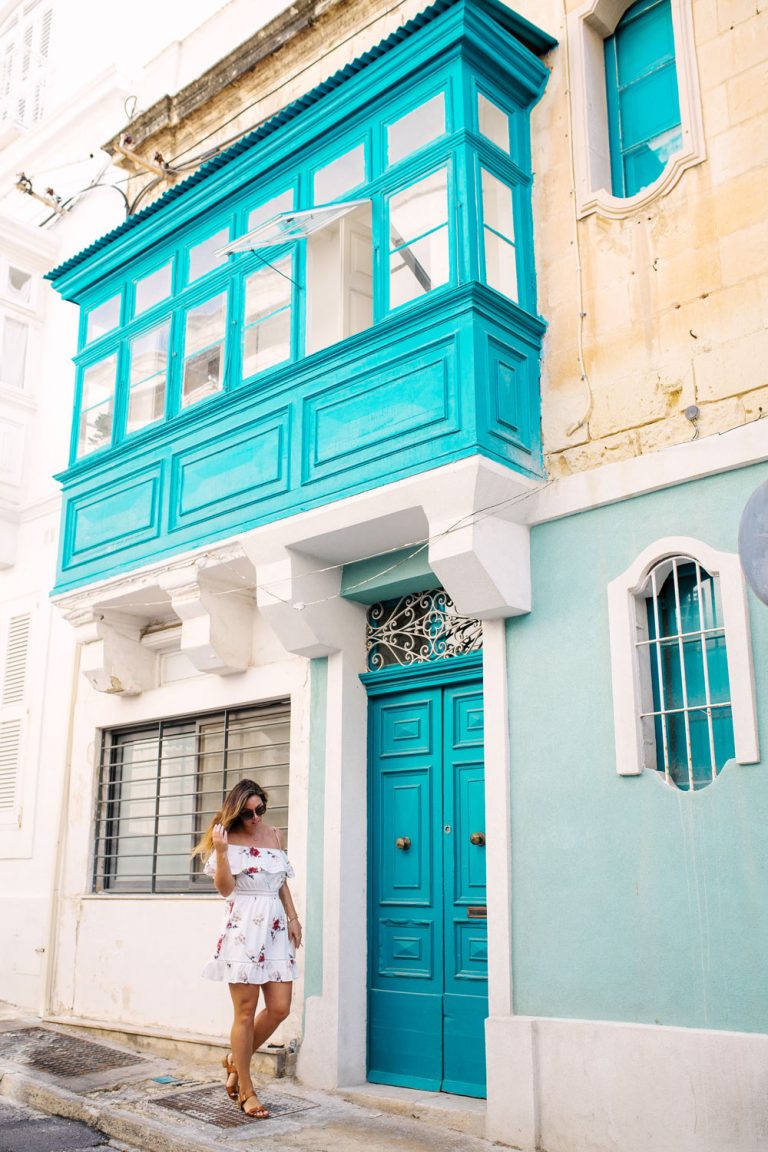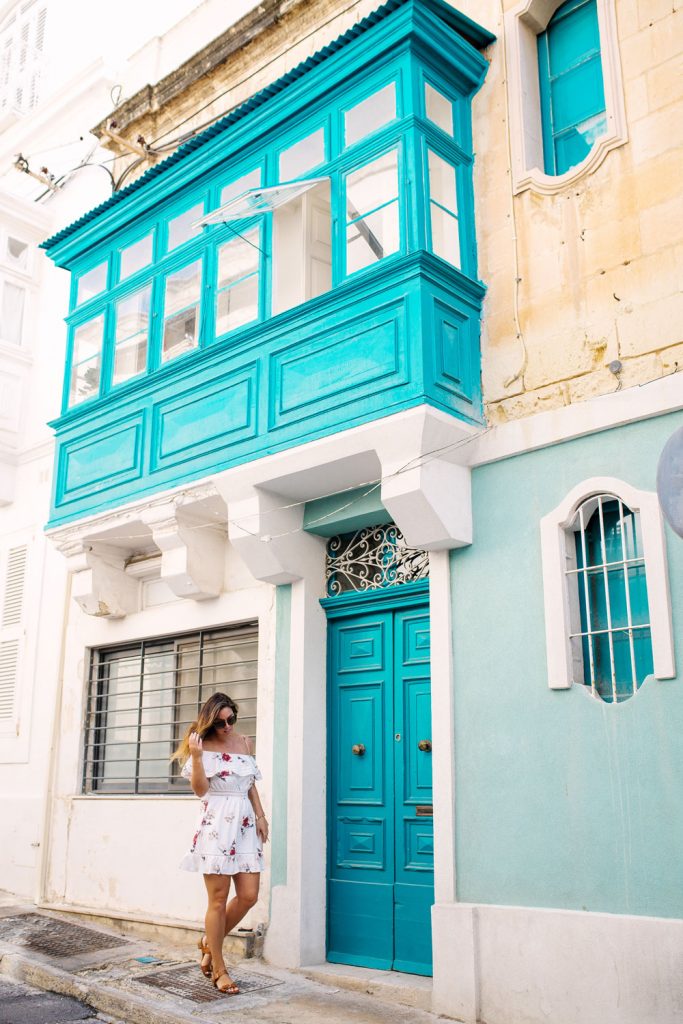 A 5 minute ferry ride away is Valletta, which pretty much looks like a fairytale from afar (and on that note, when you're in the middle of it too!). The Baroque architecture is such a dream, and the steep streets to get up and down to the water means you can eat even more pastizzi and bread (Malta's national dish, the only country who claims bread as their official specialty!) since you get a nice little workout to get in and out of the city.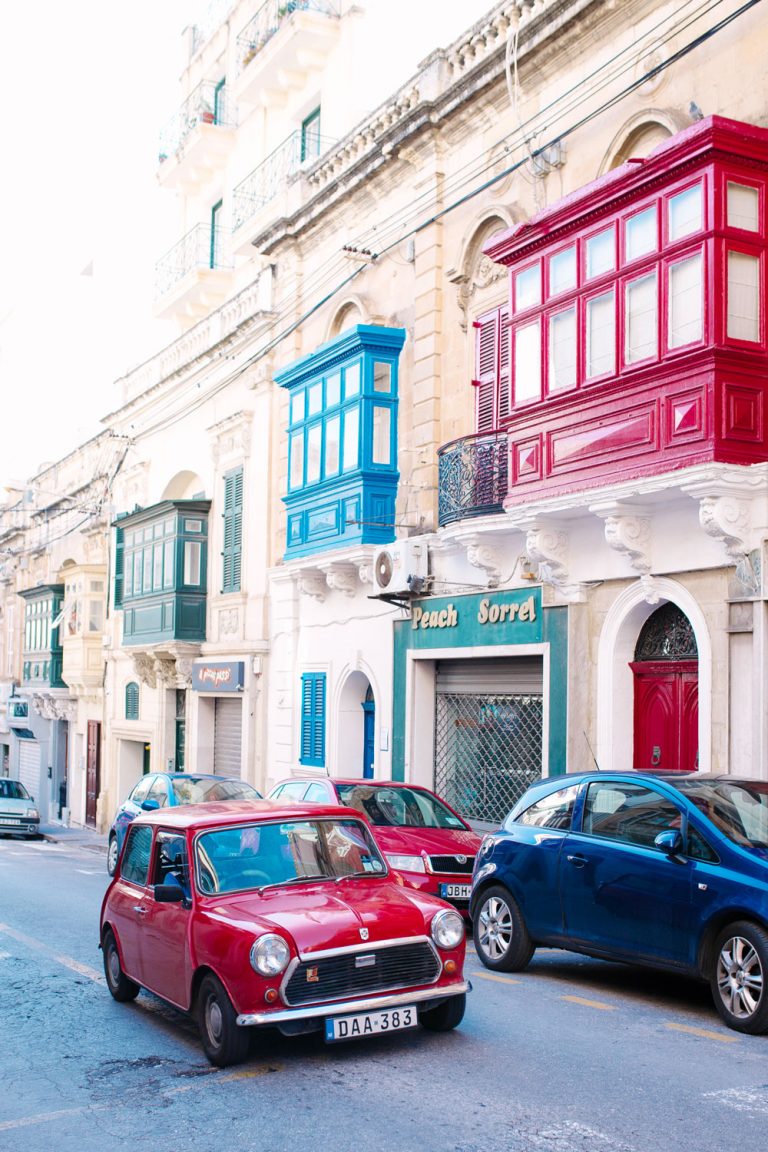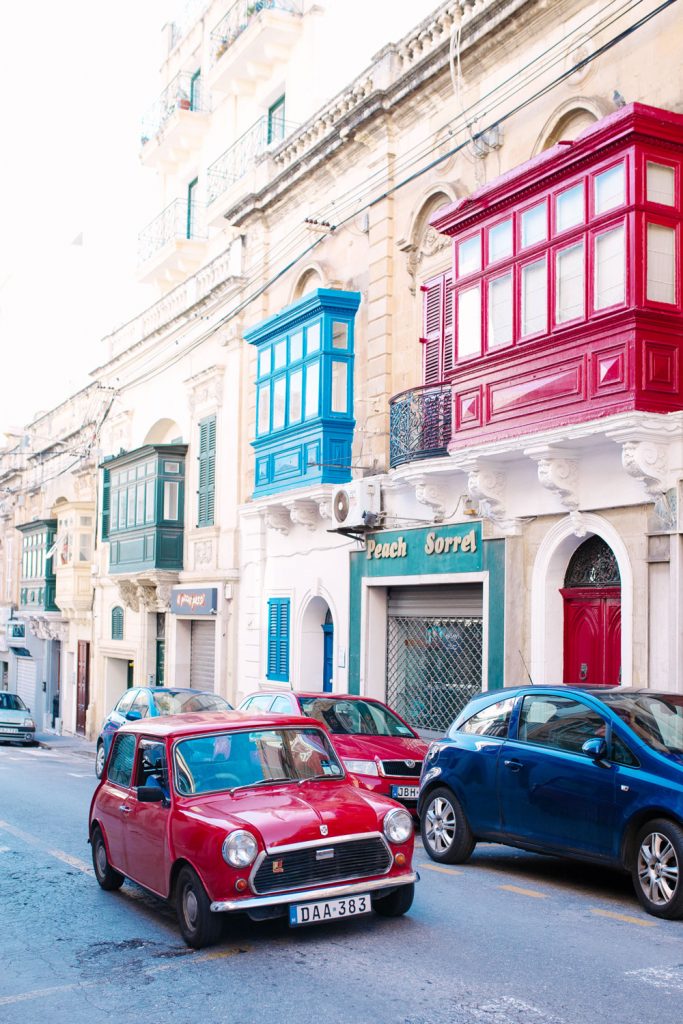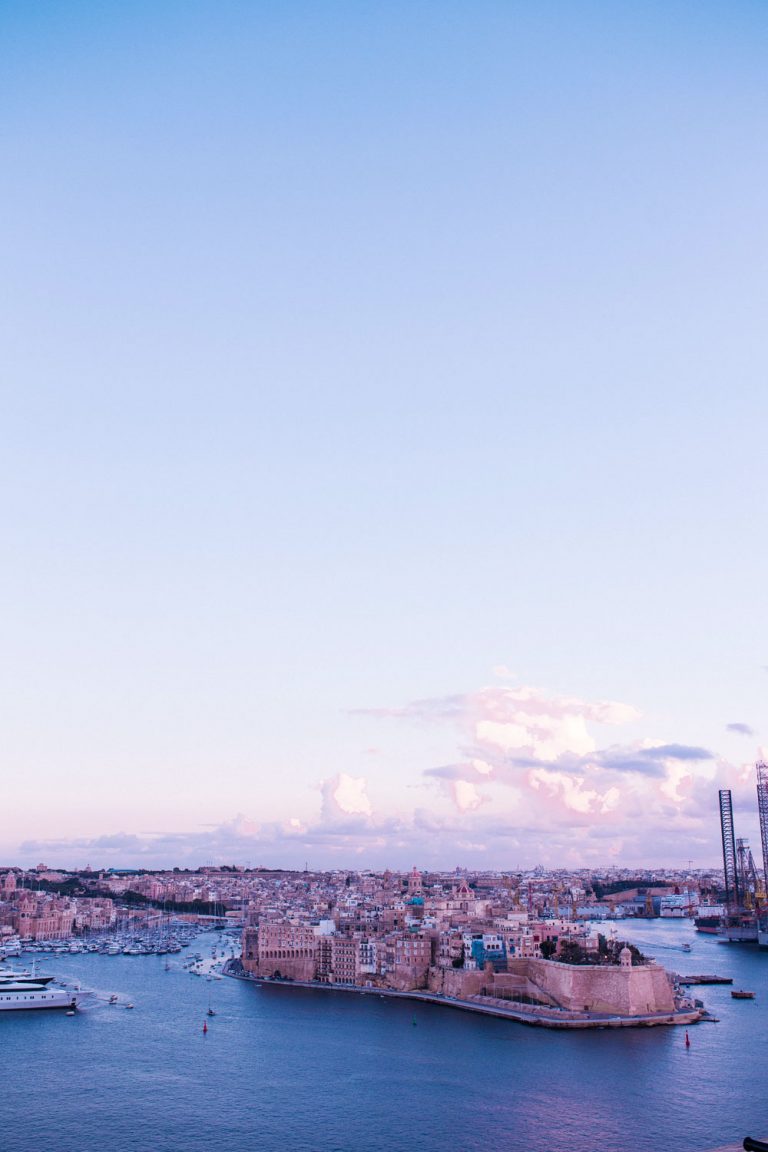 ---
Must See's
Sliema
The Point Mall

is actually worth seeing, plus they have a beautiful area in the perimeter to see the beautiful Valletta skyline

Roman baths

built directly in the ocean are in the coastline of the city nearest to St. Julian's are

so

beautiful and how cool would it be to actually use them? Just make sure you have a buddy watching or pick a calmer day because the waves can be rough!

The Sea Wall

—not sure if that's its official name (it's what we call our sea wall here in Van though so there you go!) but a beautiful walking path stretches all along the coast and gives you a chance to leisurely take in the ocean and the harbour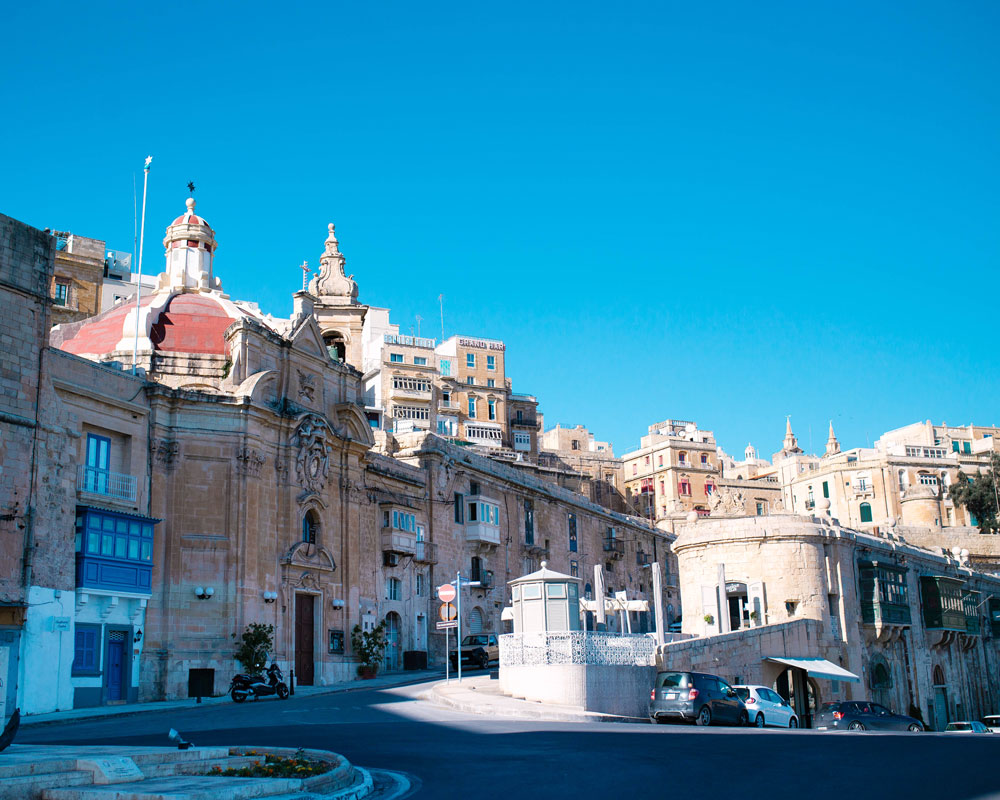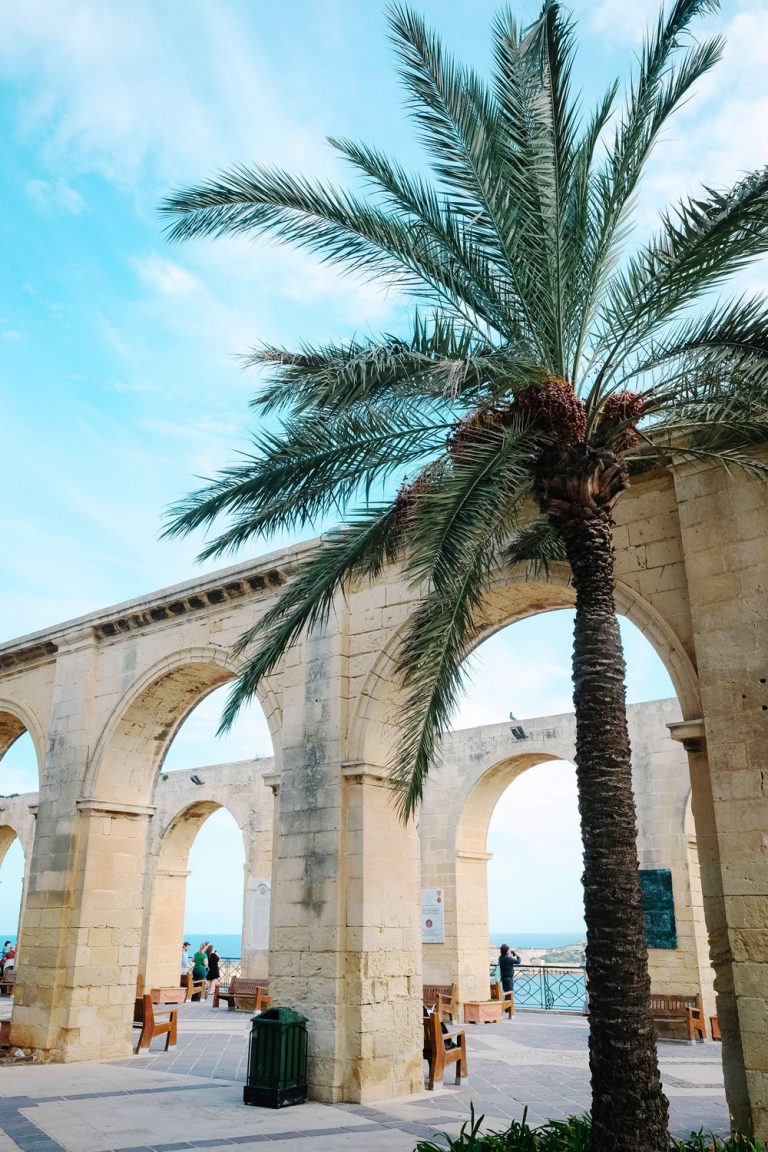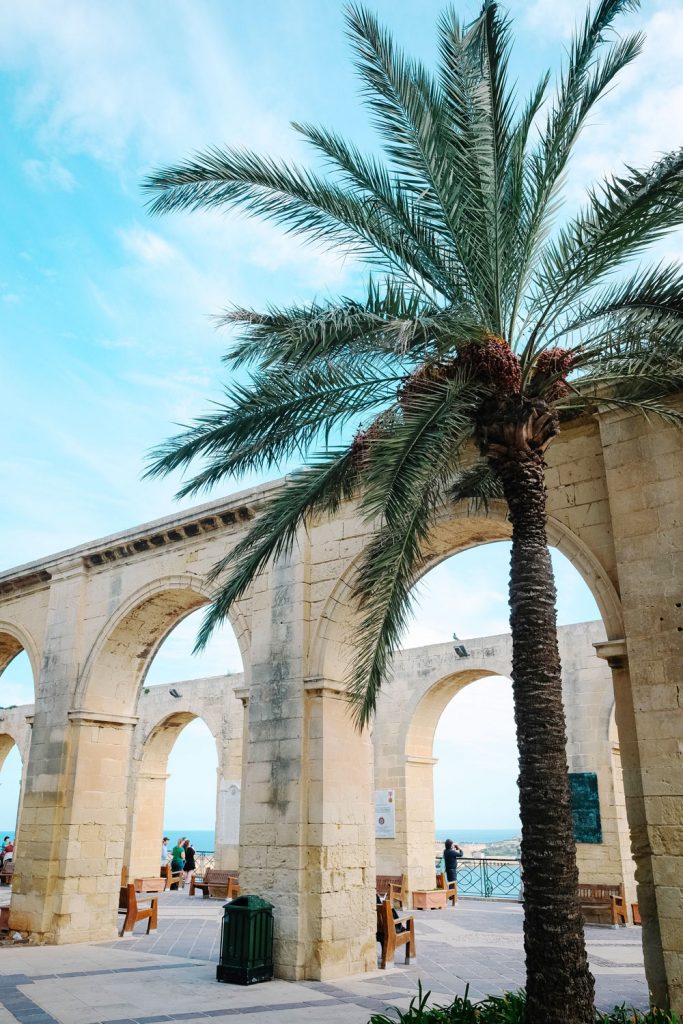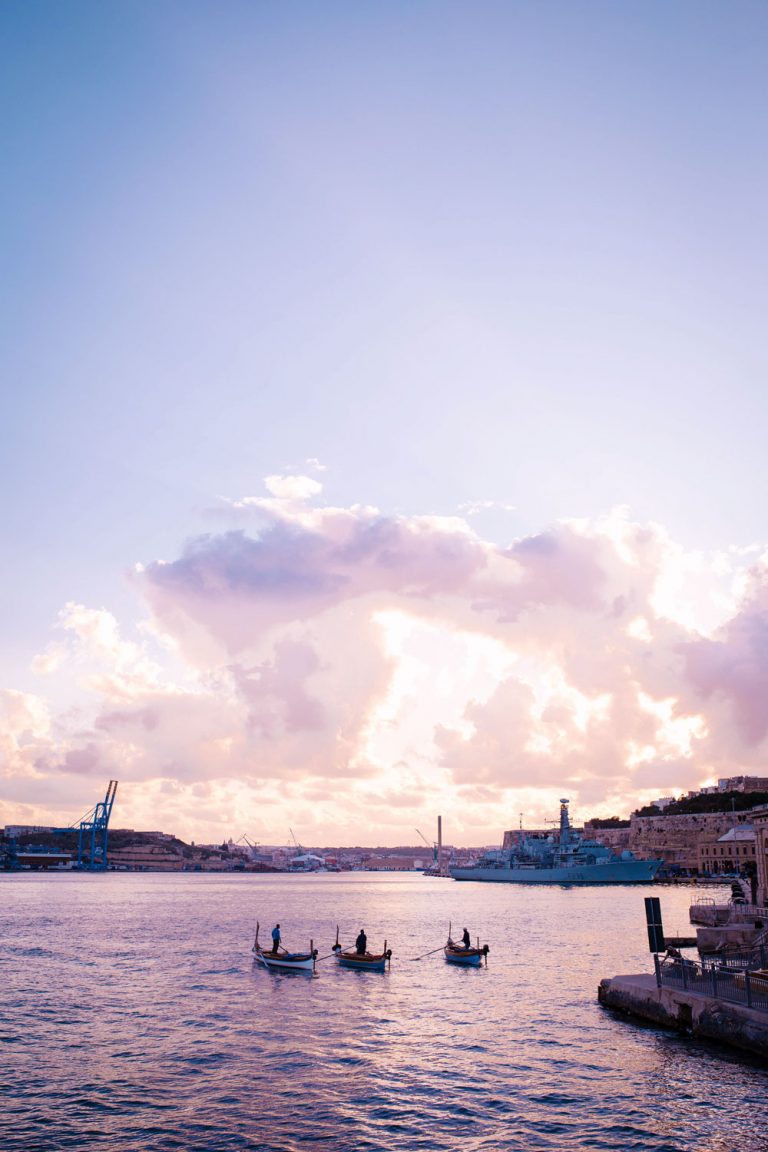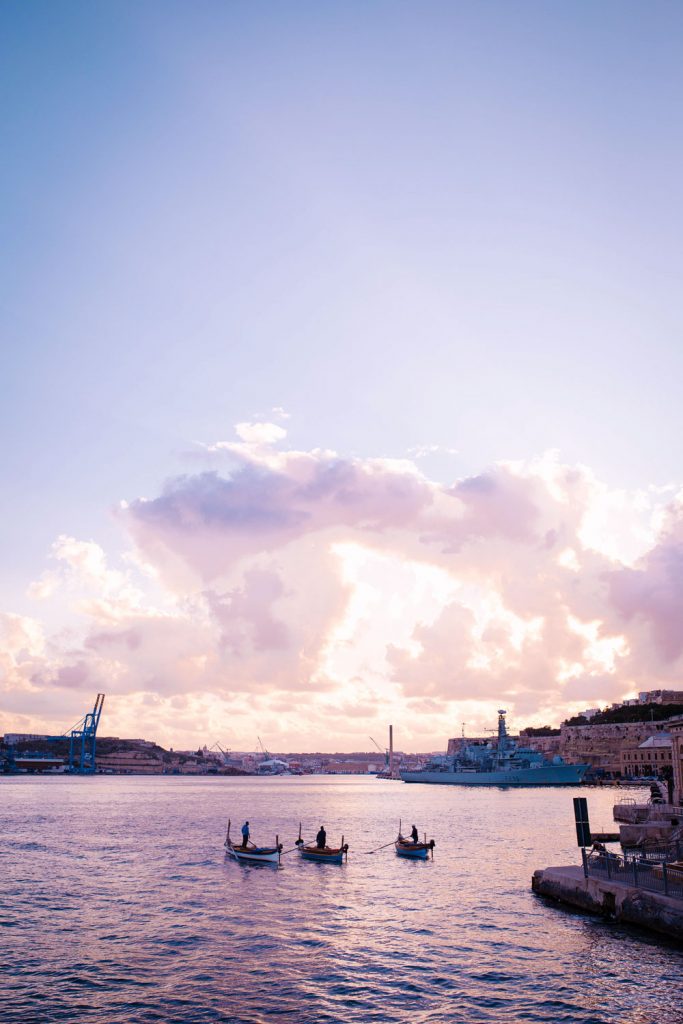 Valletta
St John's Co-Cathedral

is a beautiful baroque church (that domed roof you keep seeing in Valletta snaps belongs to its main structure) and worth at the very least walking around!

Upper Barrakka Gardens

are stunning, offer a beautiful view of the Three Cities (more on them soon) which you can access by yet another super short, 5 minute ferry and have lots of interesting plaques that detail more about Malta's amazing history. A great place to take in sunset! Also just a note: you can apparently access

the Barrakka lift

(which brings you from the ferry to the Three Cities up to the gardens) for free if you flash your ferry token, so make sure you hold onto it after you pay!

The Siege Bell War Memorial

is so stunning overlooking all the water, and it's a gift from Queen Elizabeth II (who The Crown fans [or just history buffs] will remember lived very happy years of her life in Malta!)

Just a note too that while we didn't do it, there are some great free walking tours in the area if you want to delve a bit more into the history!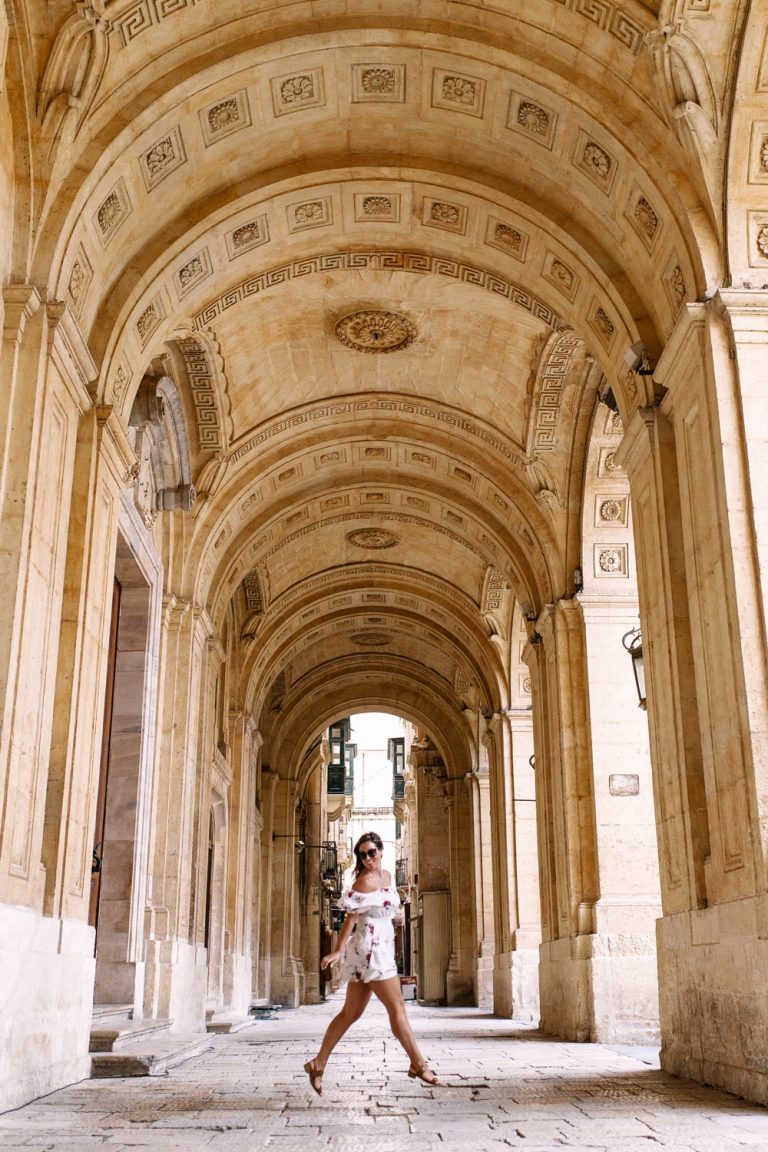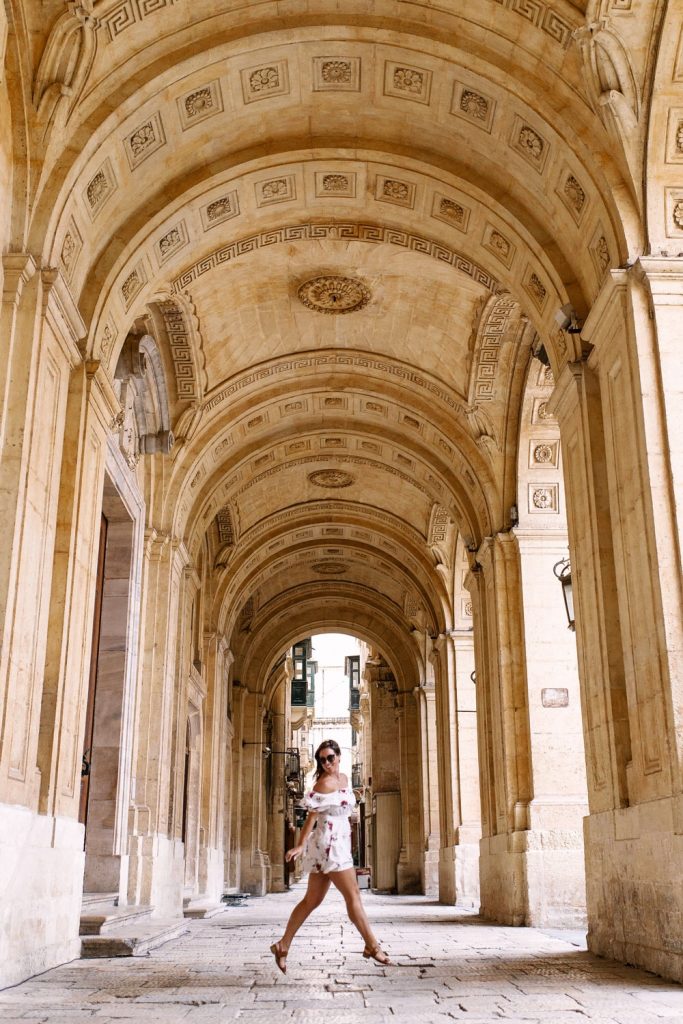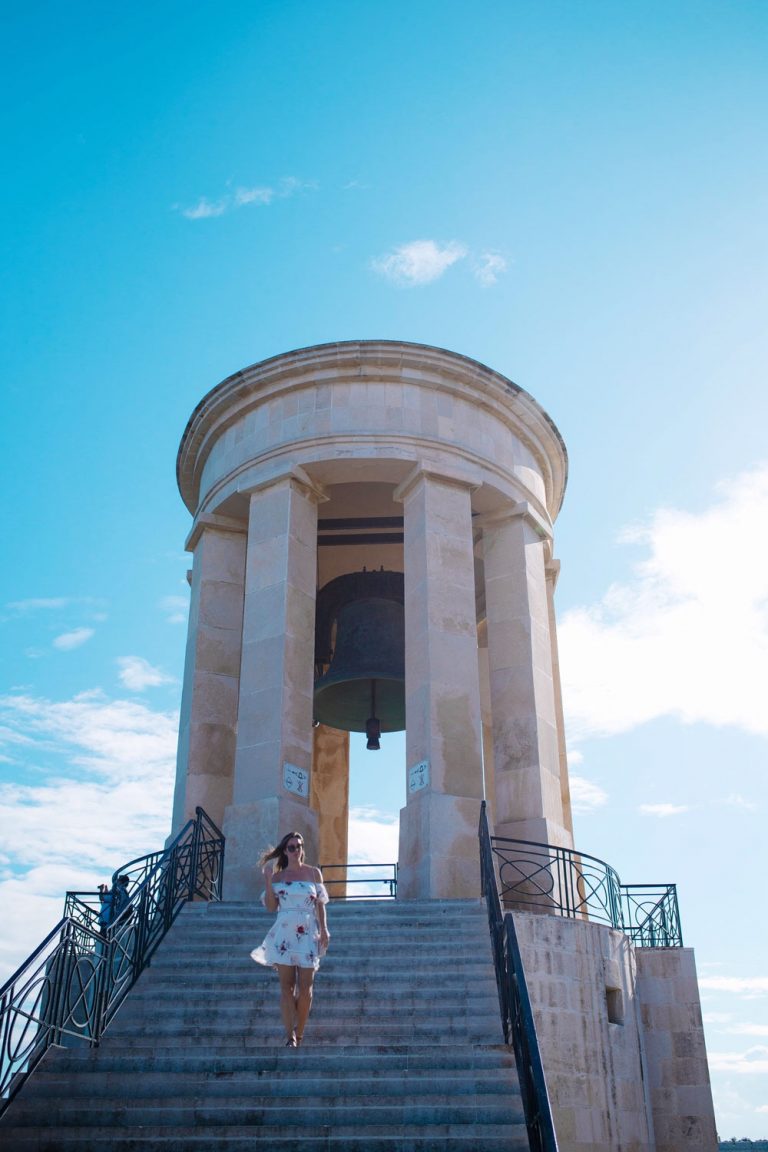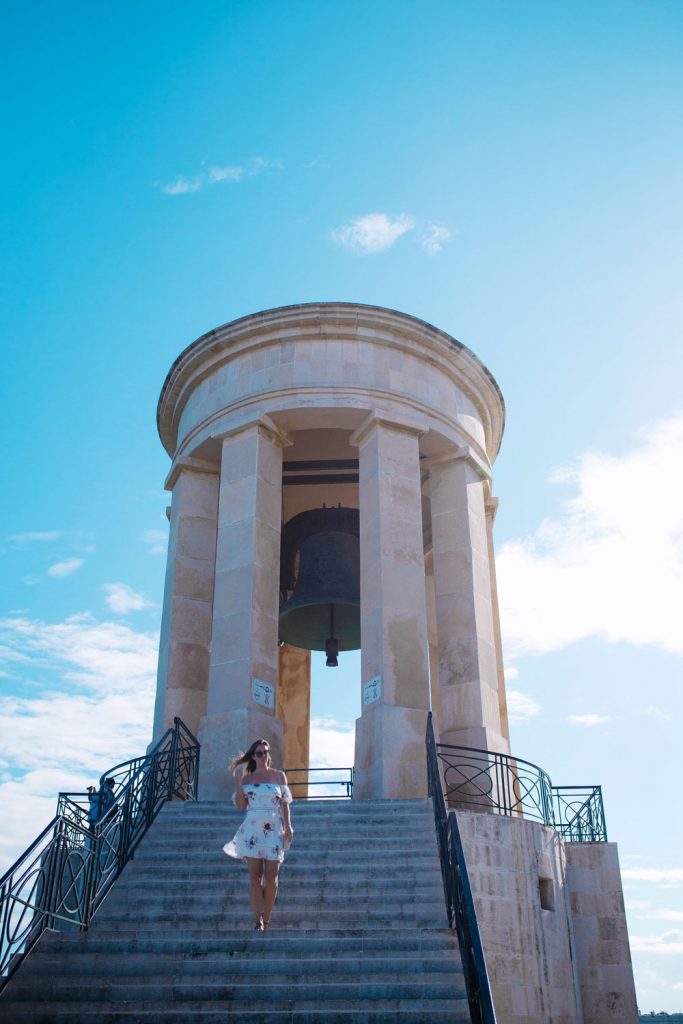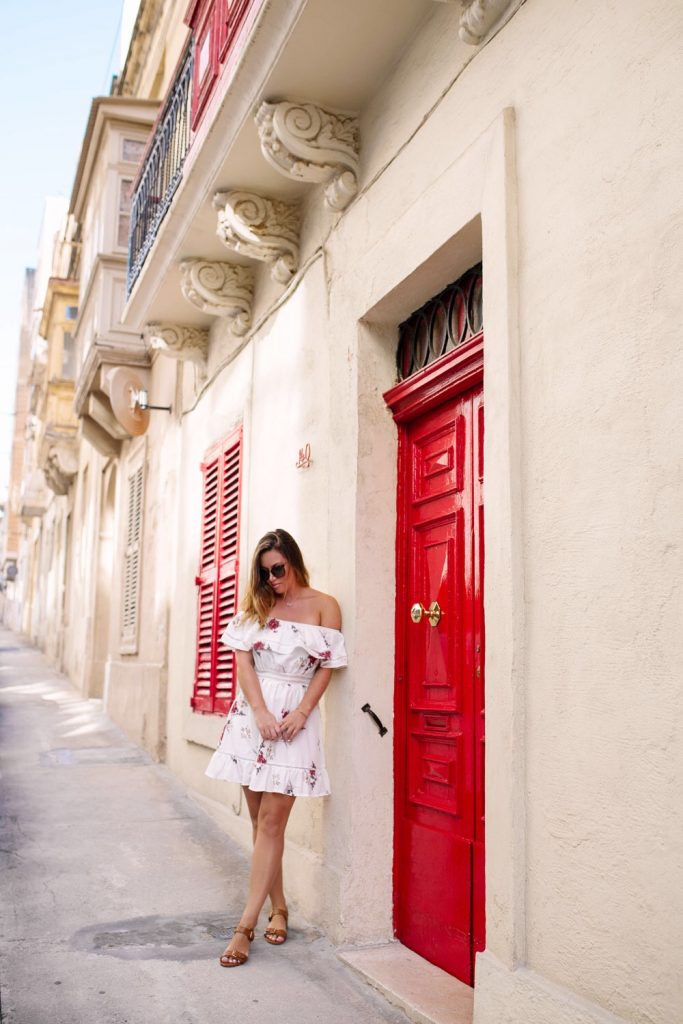 ---
WHERE TO EAT
Sliema
The Grassy Hopper

was an amazing veggie/vegan spot that we ate at a few times—so nice to have some healthy options when you're travelling!

Caffé Berry is a really great cup of coffee if you need your caffeine fix!
Ta' Kris

is one of two amazing traditional Maltese places we ate at in the Sliema—we had delicious Gbejna (traditional cheese) here!

Ta' Kolina was the other traditional Maltese place we ate at—the service was so friendly, food was delicious (their house wine is amazing!) and I was a particular fan of their old-school country music that they were playing for some reason while we dined!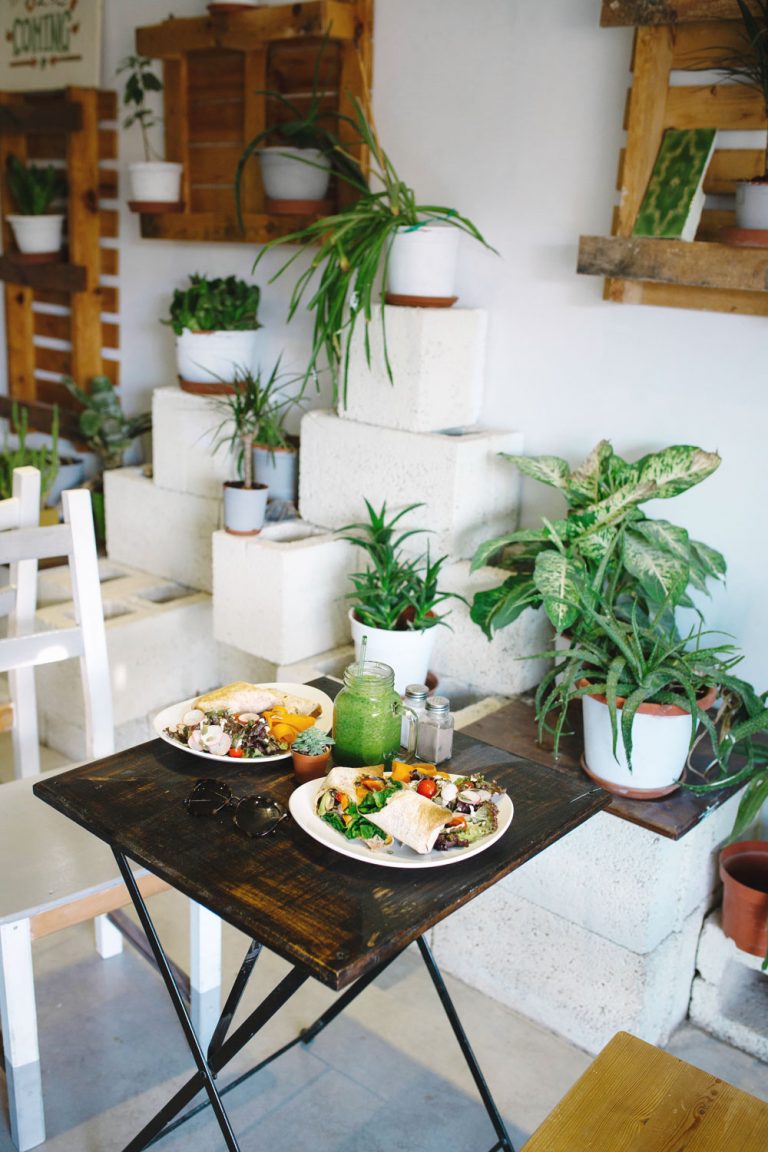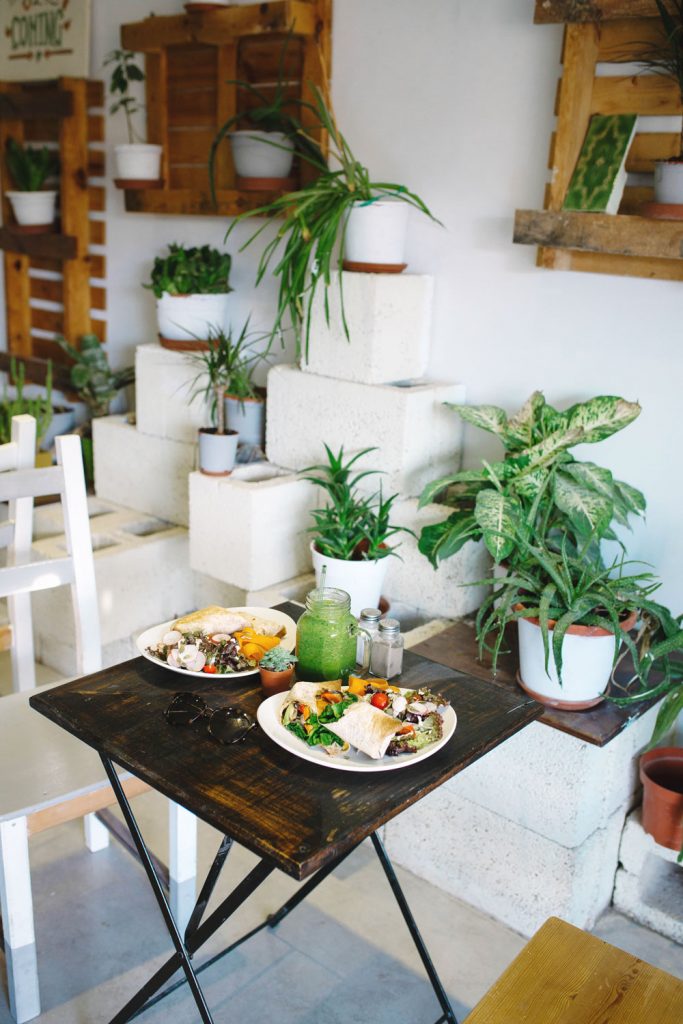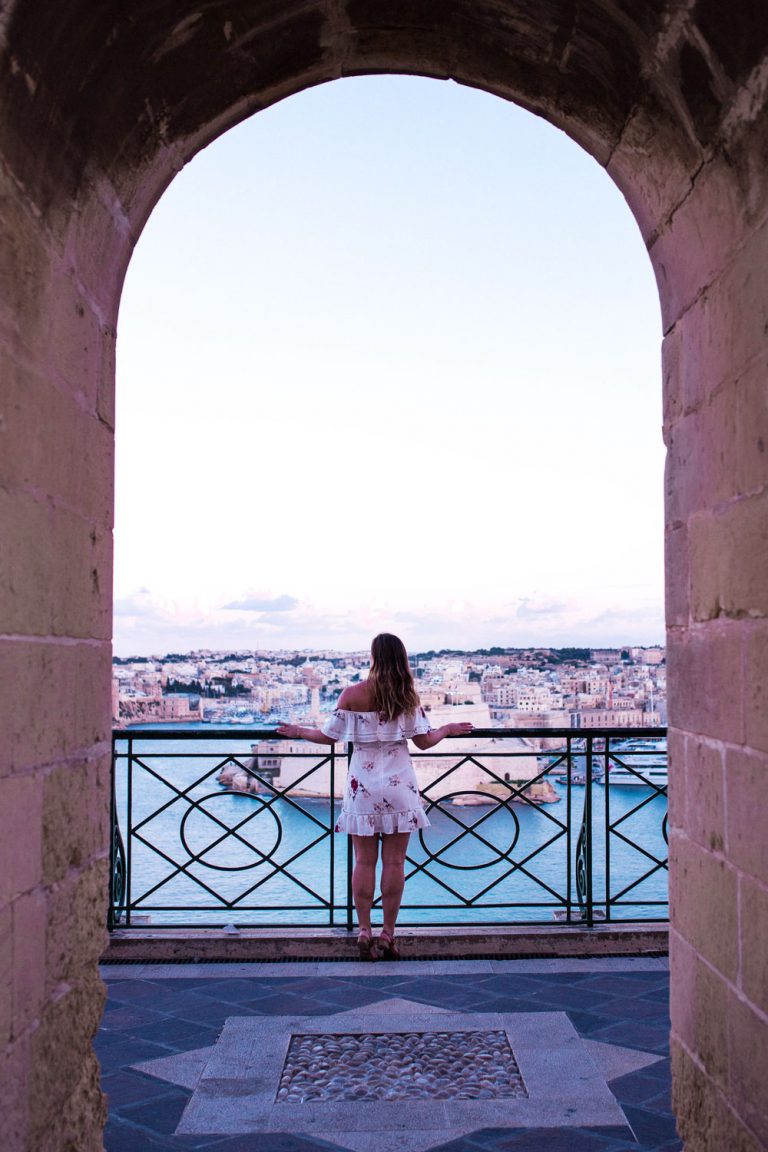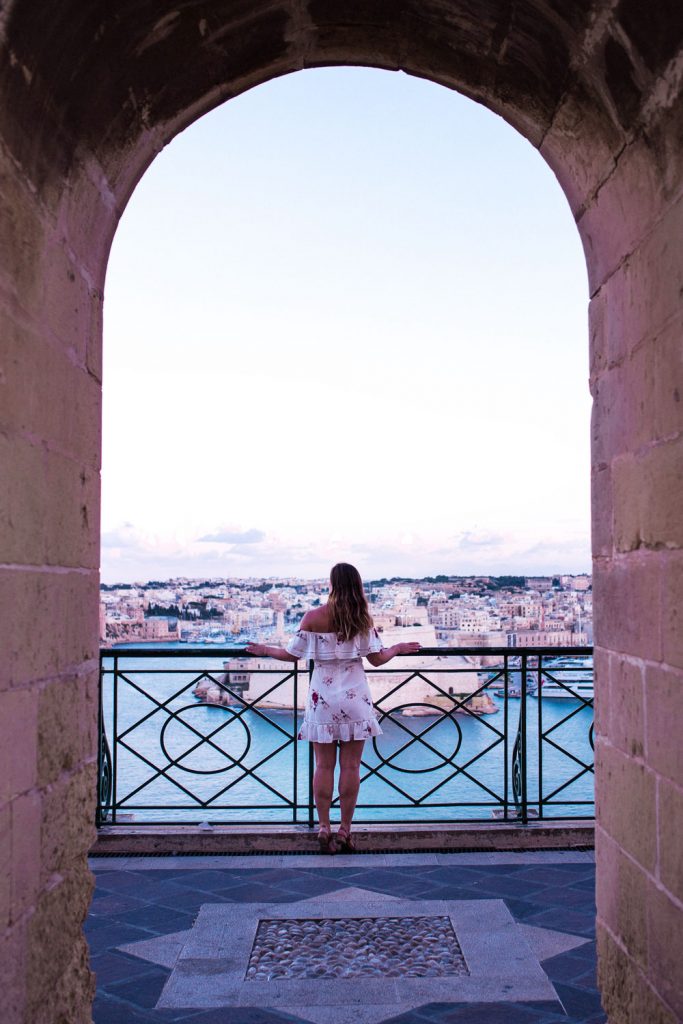 Valletta
Piadina Cafe

is an amazing coffee spot—delicious coffee and pastries!

Nenu the Artisan Baker has some of the most incredible traditional Maltese bread, definitely worth a visit!
Chocolate District

and

J

oe Frendo's Bakery

are two places we were dying to go but missed because of hours—we heard amazing things about both!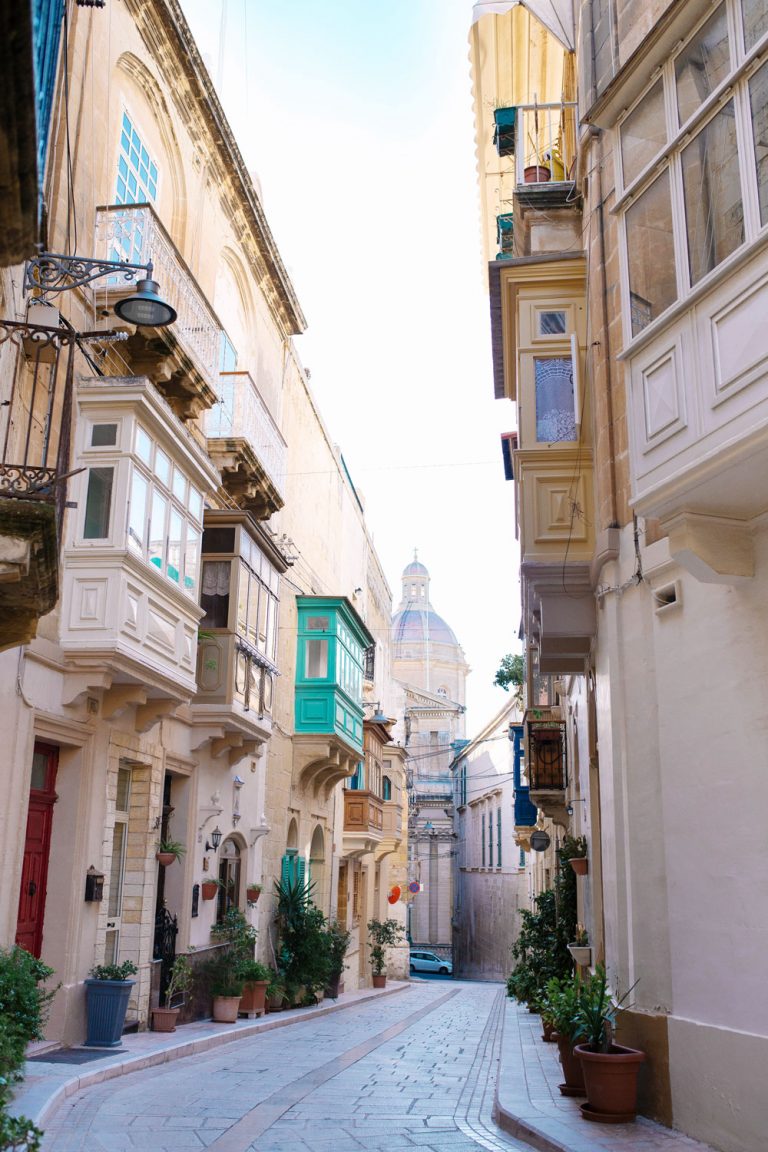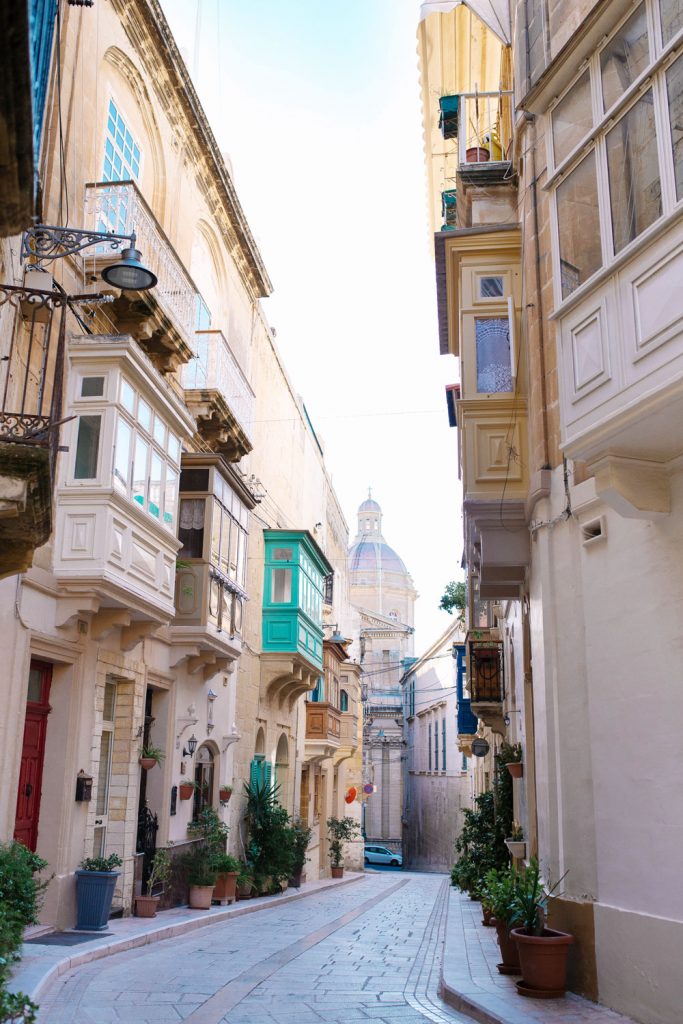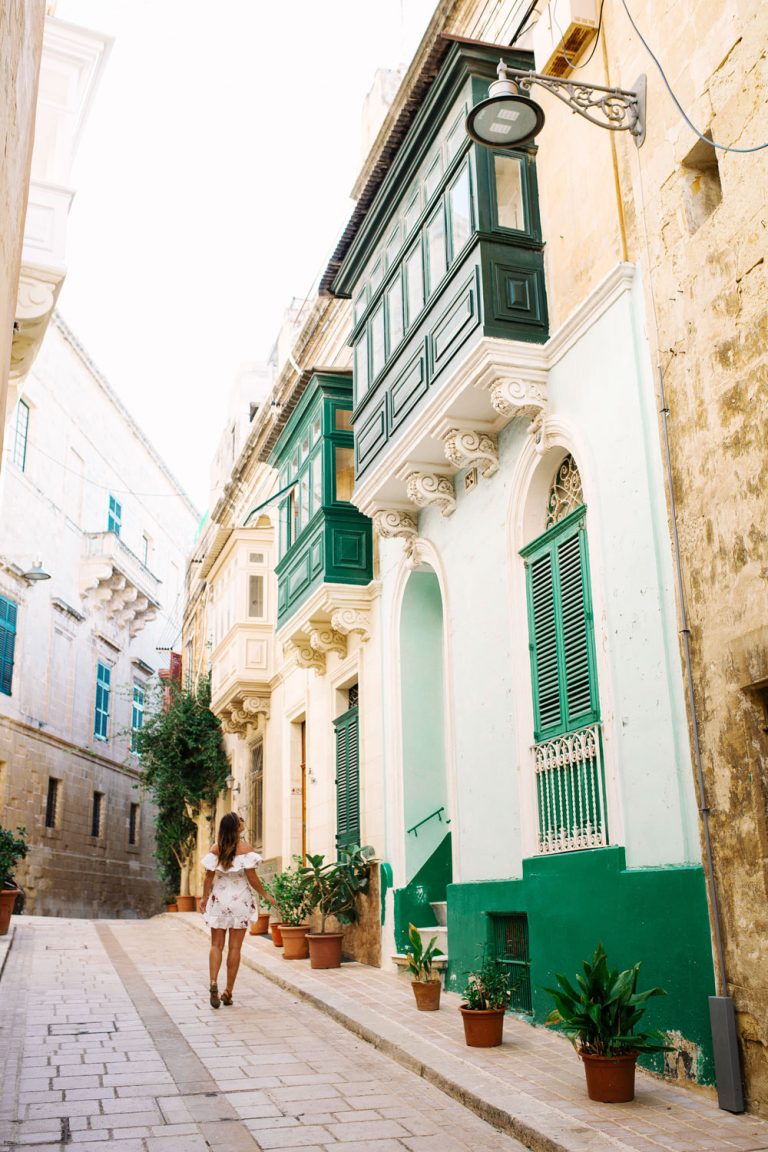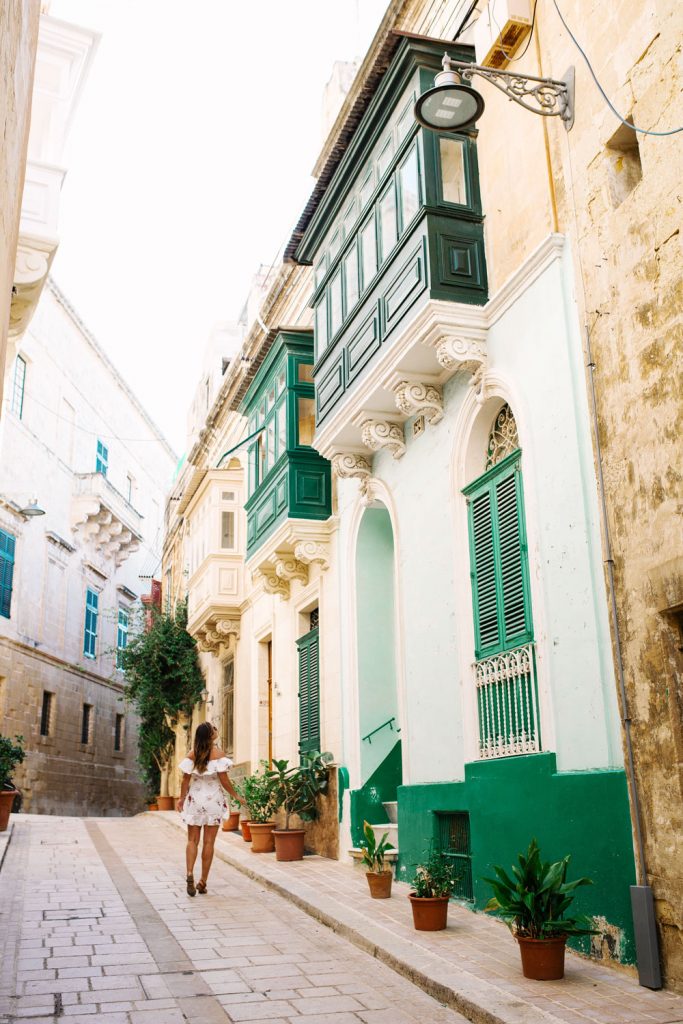 ---
THE THREE CITIES 
The Area
So like a lot of Malta, the three cities go by a few different names (the one issue of different conquerors in the country). The most important thing to note is that the three cities are indeed three different fortified cities—we thought it was maybe just name given to one place! But the three cities are: Birgu (also Vittoriosa), Senglea (also Invicta) and Cospicua. They're enclosed by the Cottonera Lines and they're such a quick hop across from Valletta by ferry that we went a couple times! They're a lot quieter, very, very beautiful and like all of Malta, have lots of history and beautiful historical sites to see.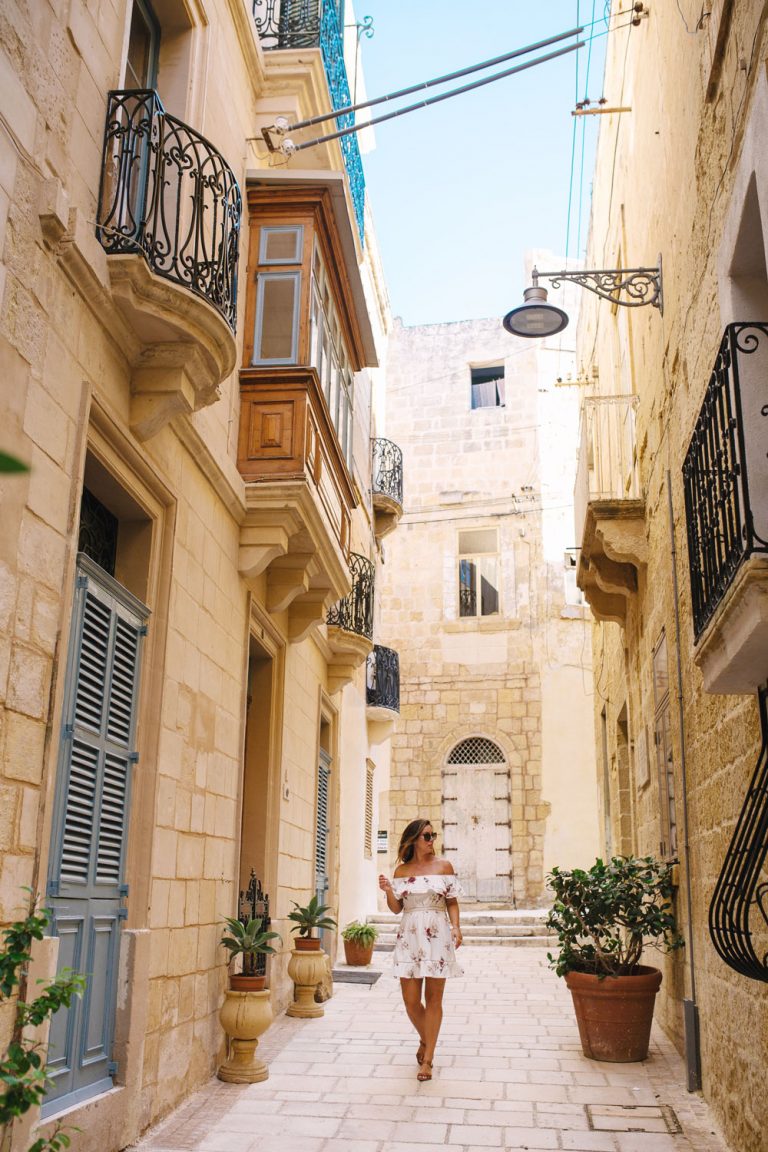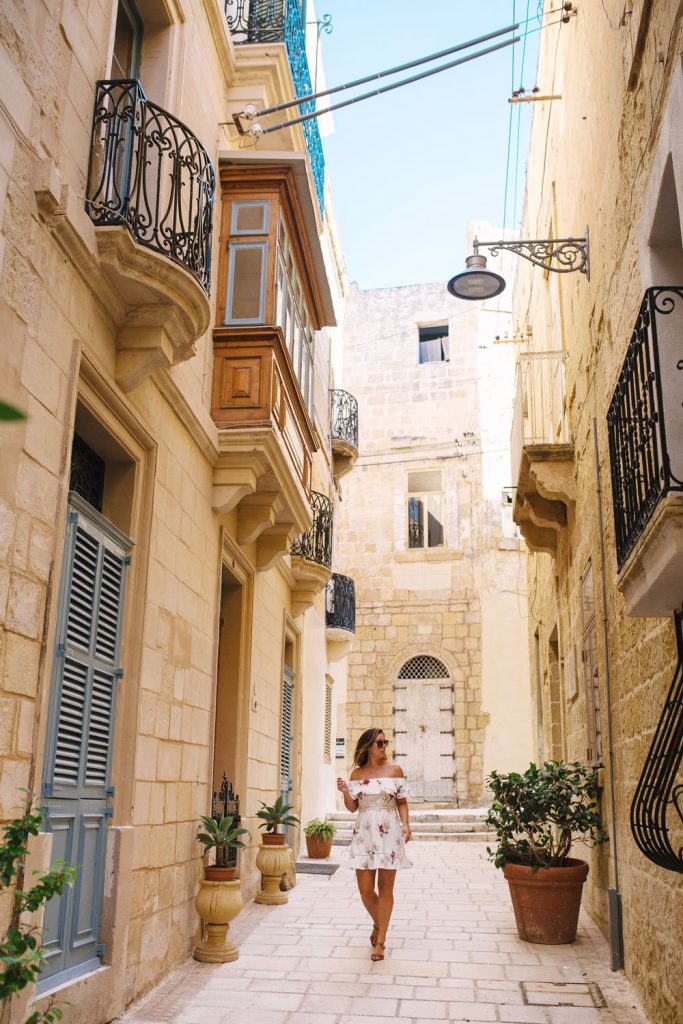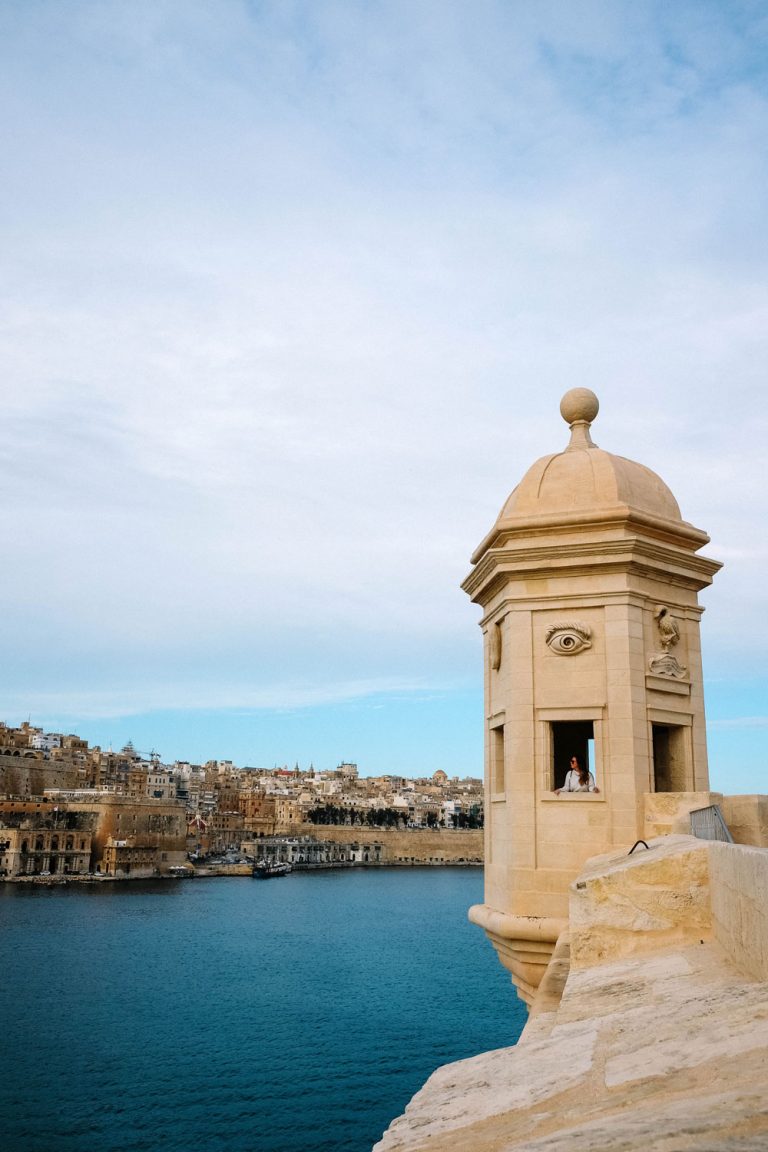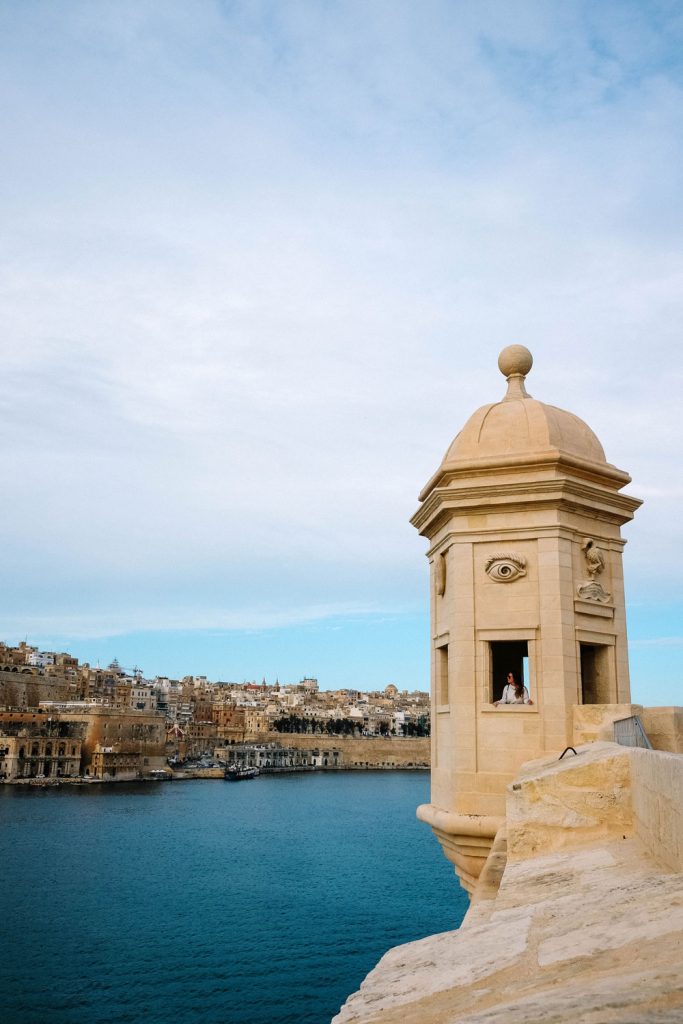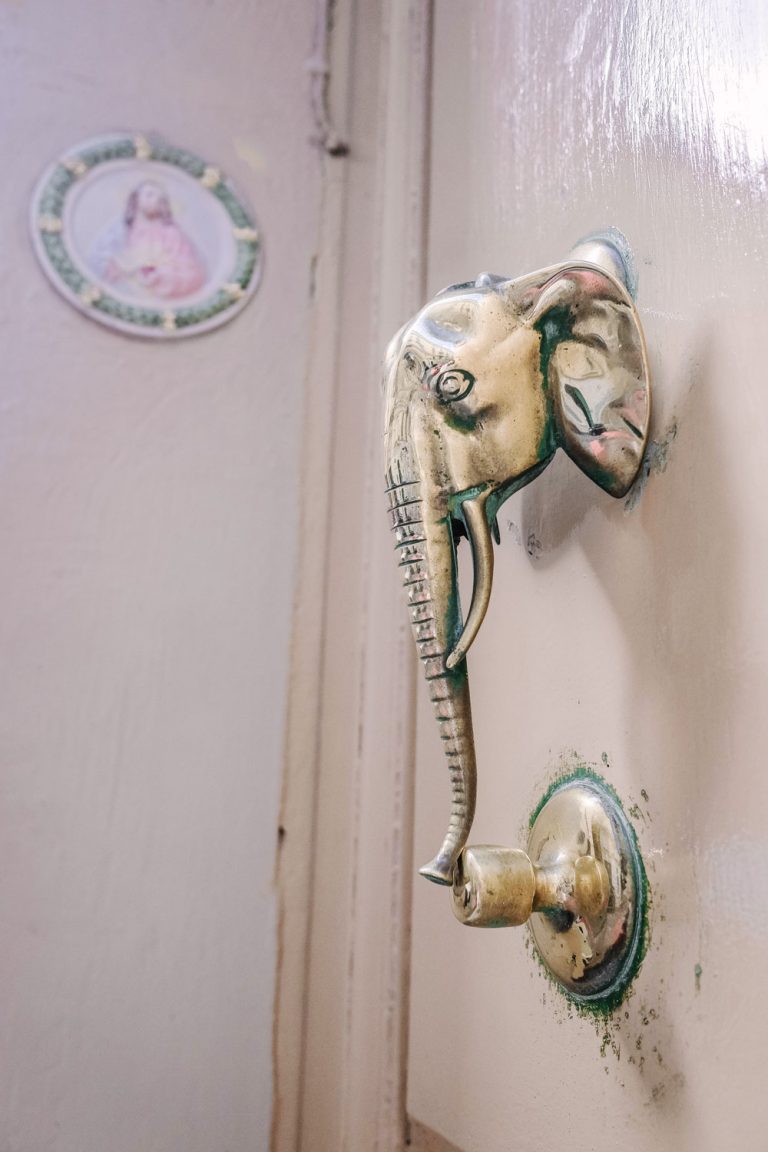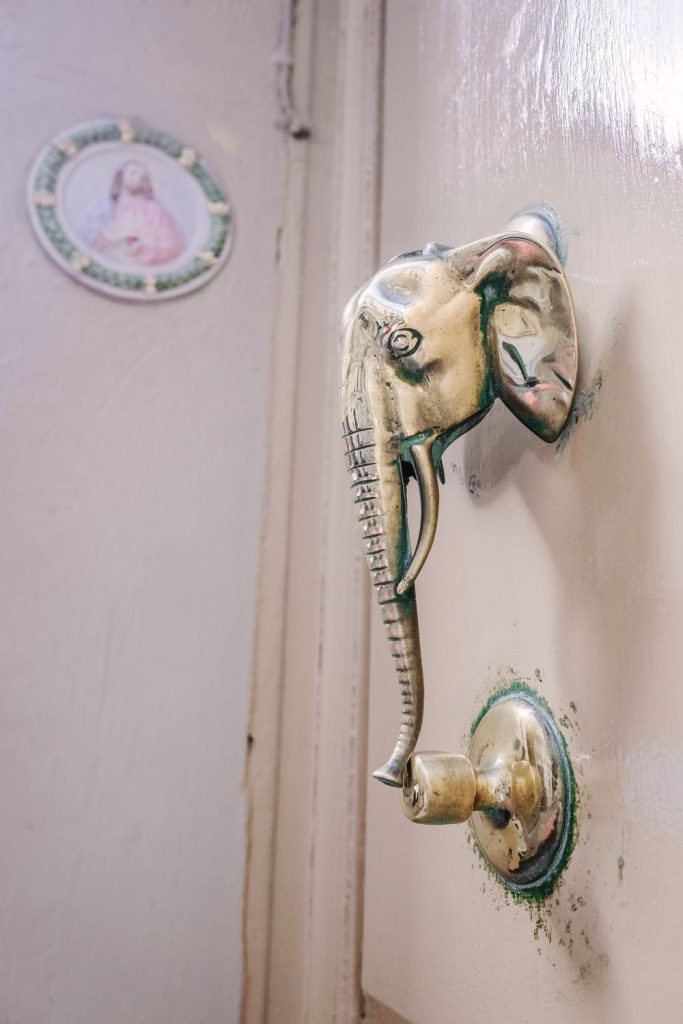 MUST SEES
The docks

that you enter into with the ferry are so beautiful—it's worth just wandering around this area alone for at least an hour or so

Gardjola Gardens

in Senglea

are a beautiful place to take in the view of Valletta, plus there's a stunning tower point to step into!

The Collegiate Church in Birgu is beyond stunning, and all the buildings surrounding it have the same stunning architecture
The streets of Birgu were my favourite—where most of these pics were snapped!

WHERE TO EAT
Tas-Serena Restaurant

was the only place I ate in The Three Cities but it was one of my favourite (even though it was sadly solo!) meals after Alicia left for Amsterdam! But as you can see in my Cisk snap (the national beer), there are tons of great little cafes you can stop in for to have a drink or coffee with a pastizzi, the pea or ricotta filled pastries that we ate throughout the whole trip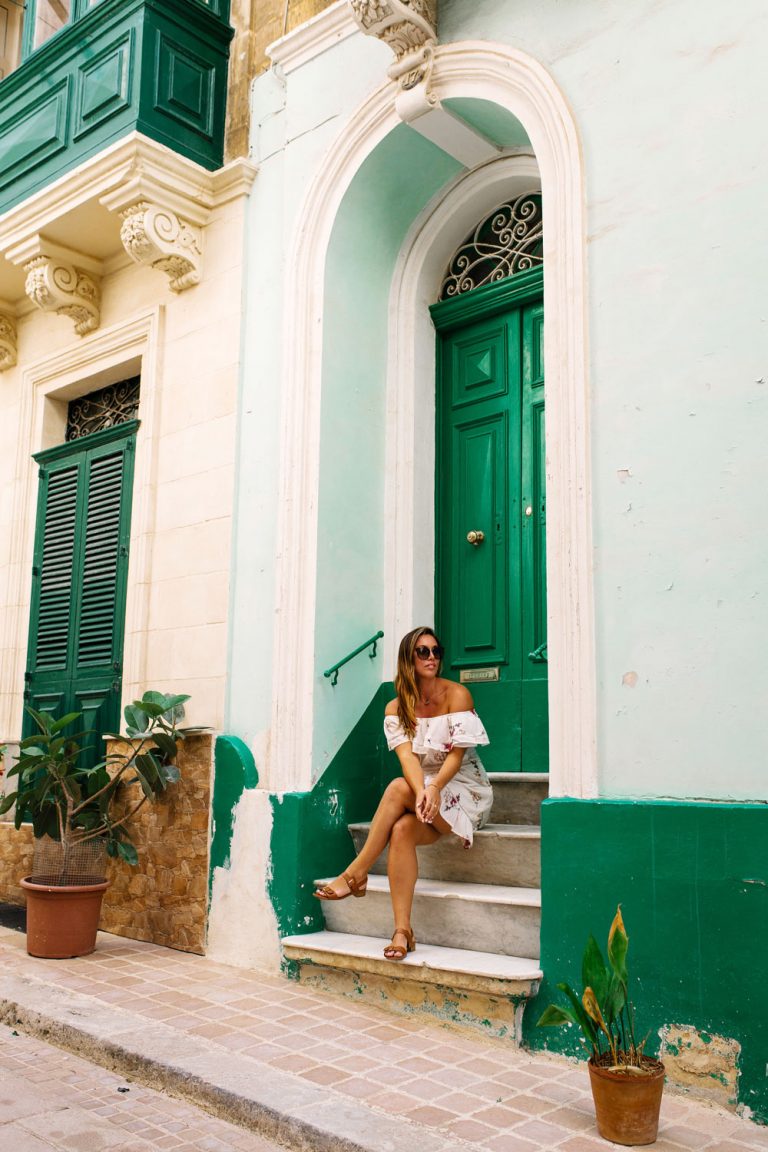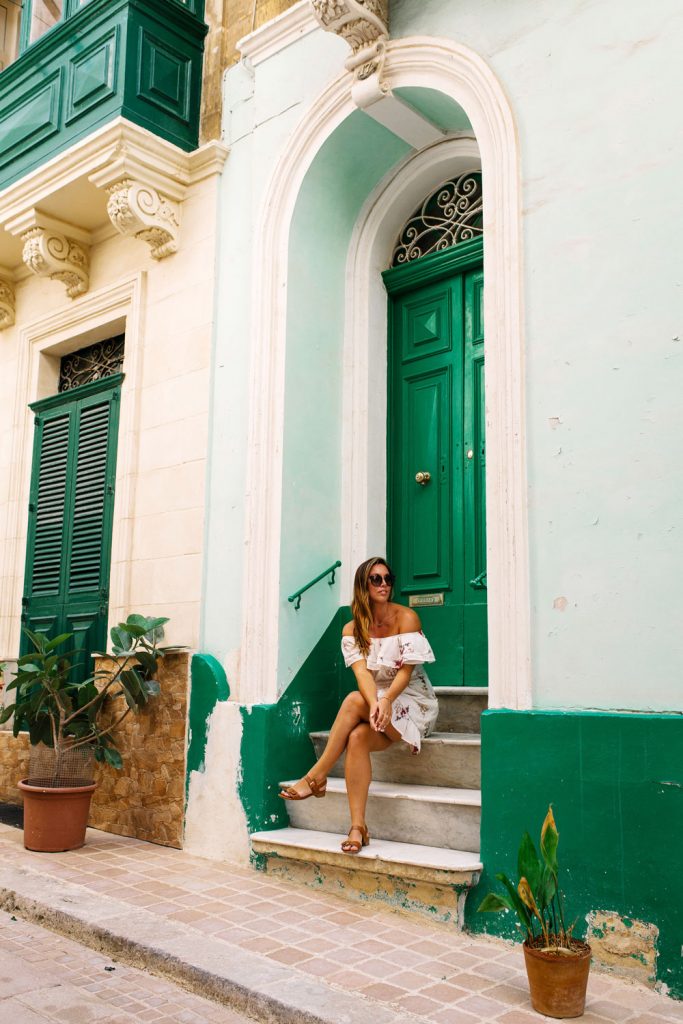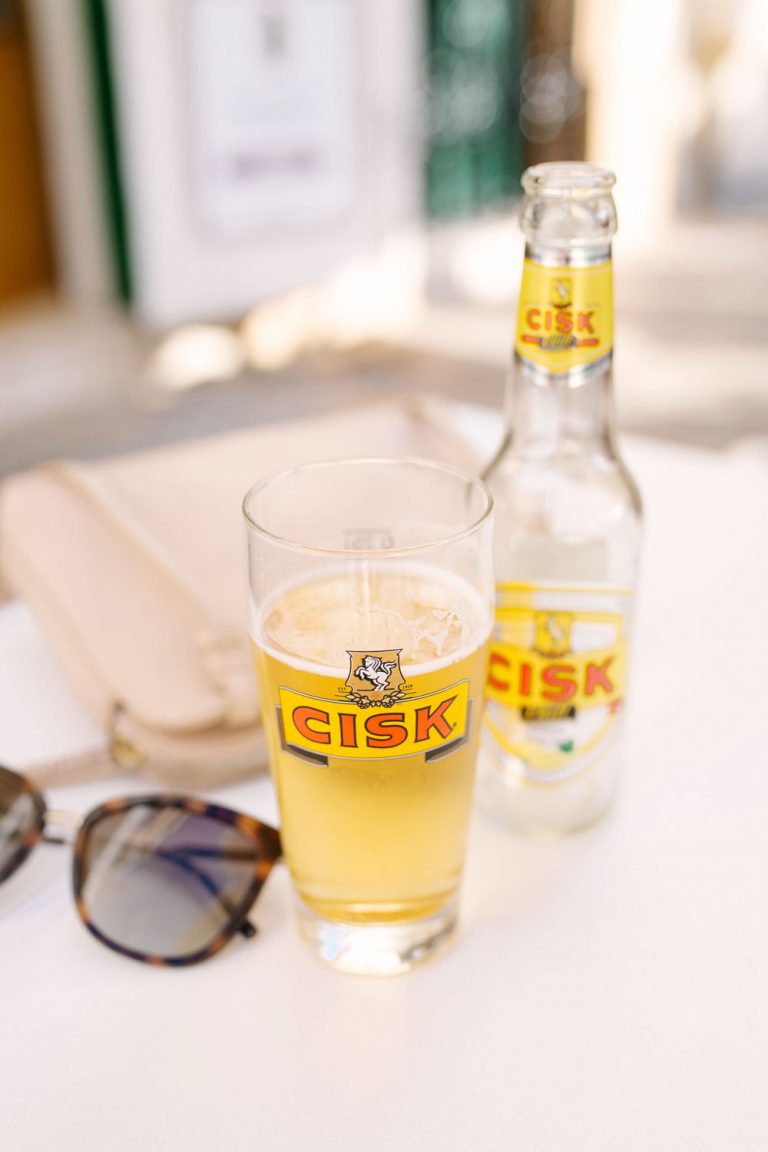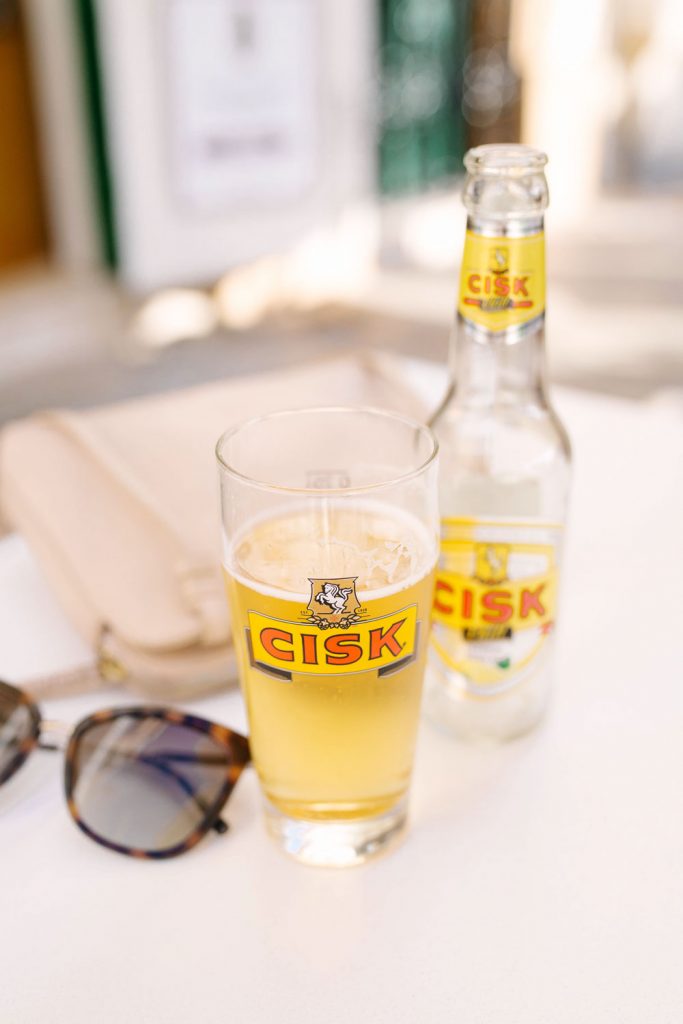 ---
MDINA
The Area
Malta's former capital city up until the medieval period, Mdina was a once-abandoned city that has since been reformed to its glory days. It's an absolutely beautiful city that feels frozen in time, which is likely why it's been used for a lot of Game of Thrones filming! It's in the northern part of the island so this little trip is a good time to introduce how Alicia and I got around the island: a tour bus!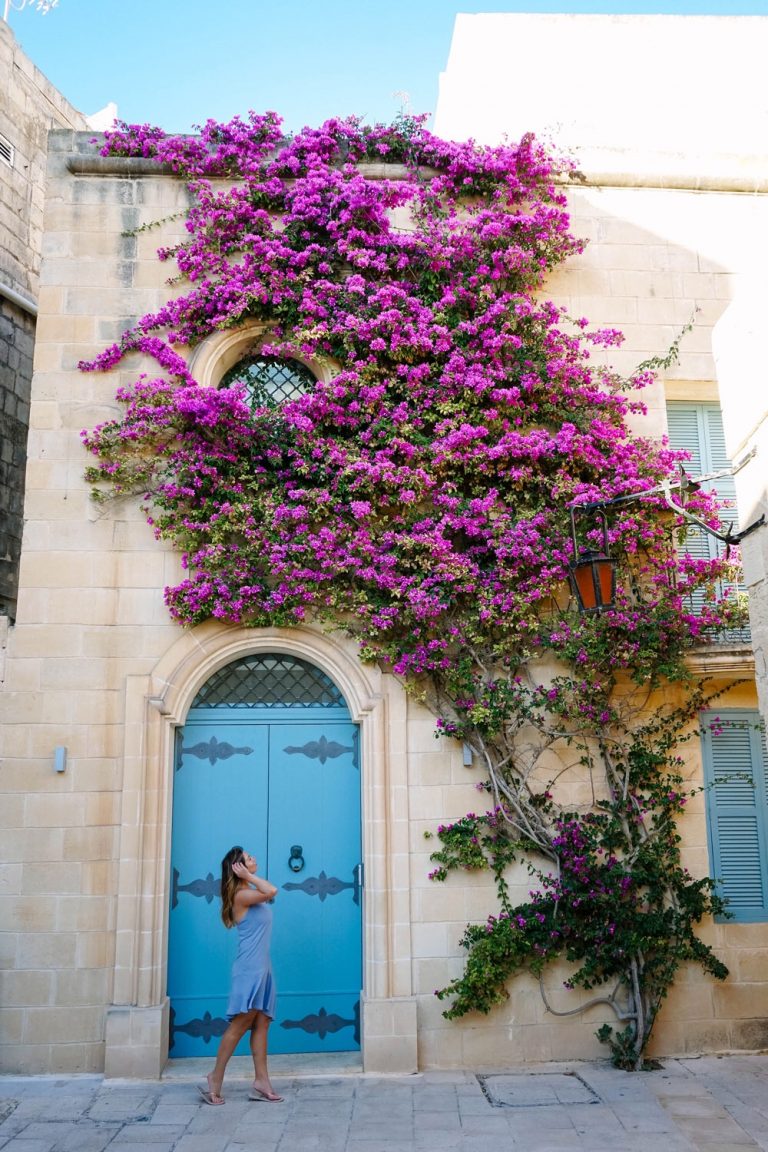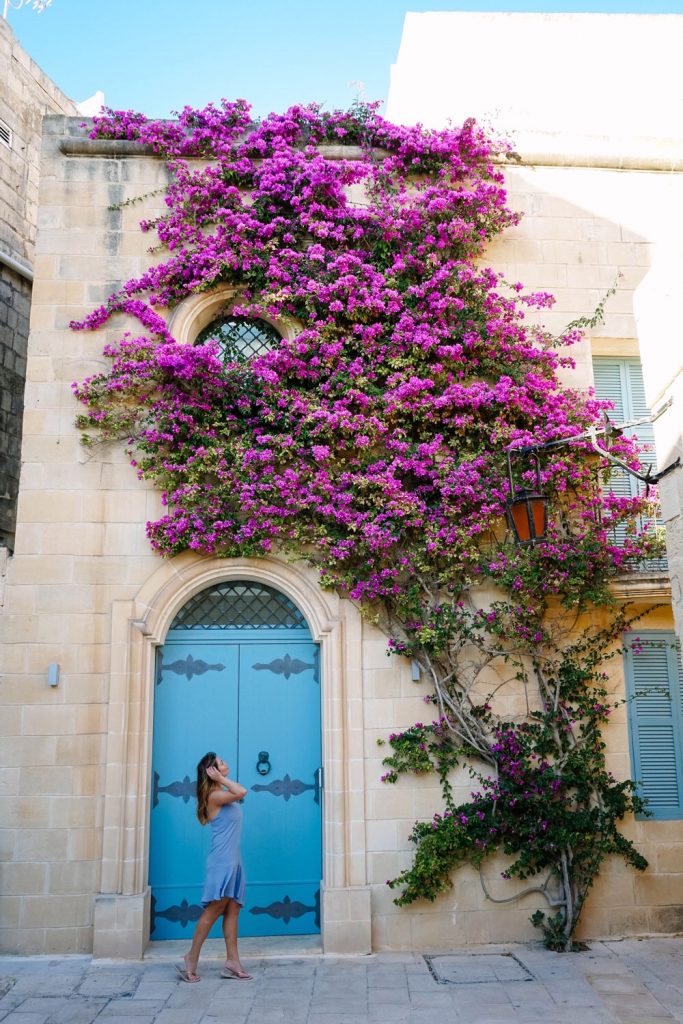 I would never usually do these city sightseeing buses anywhere else (not that there's anything wrong with them but I've just found they eat into a lot of time) but because a) they drive on the left side of the road in Malta which was a terrifying prospect to both of us and b) it's such a tiny country that one of these tour buses actually covers the whole island, it was just the best option for us! We did our Malta tour with City Sightseeing!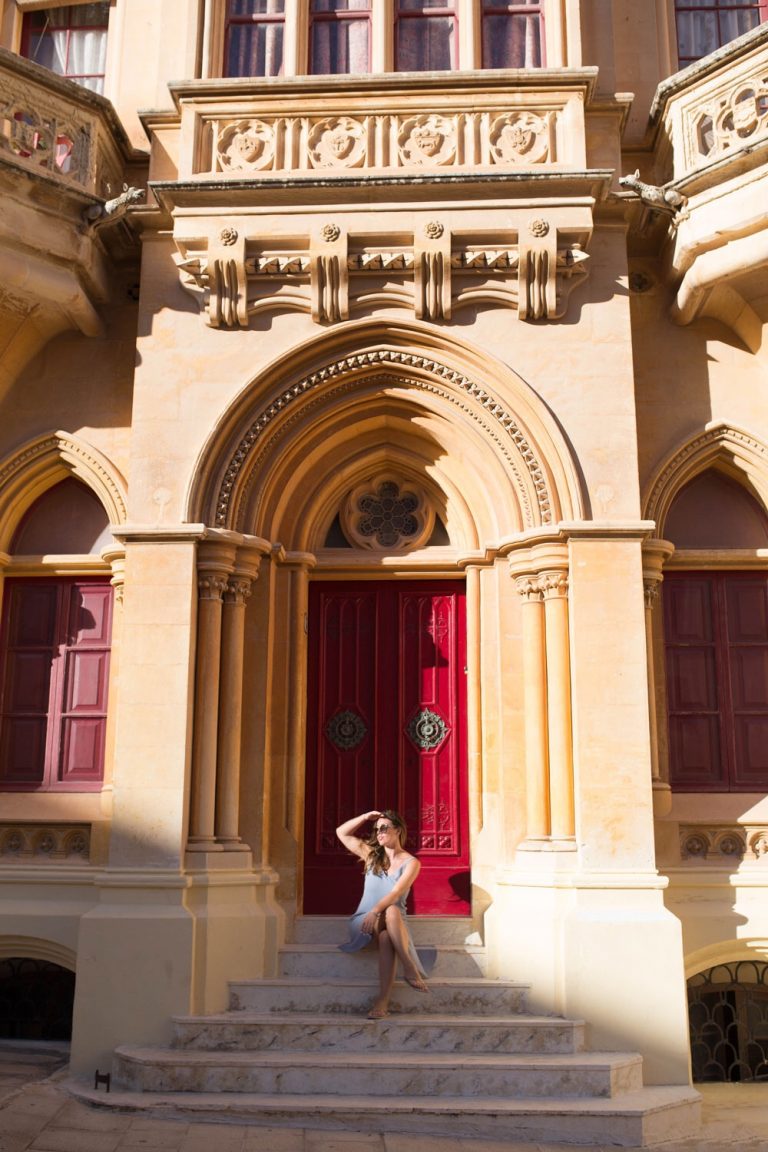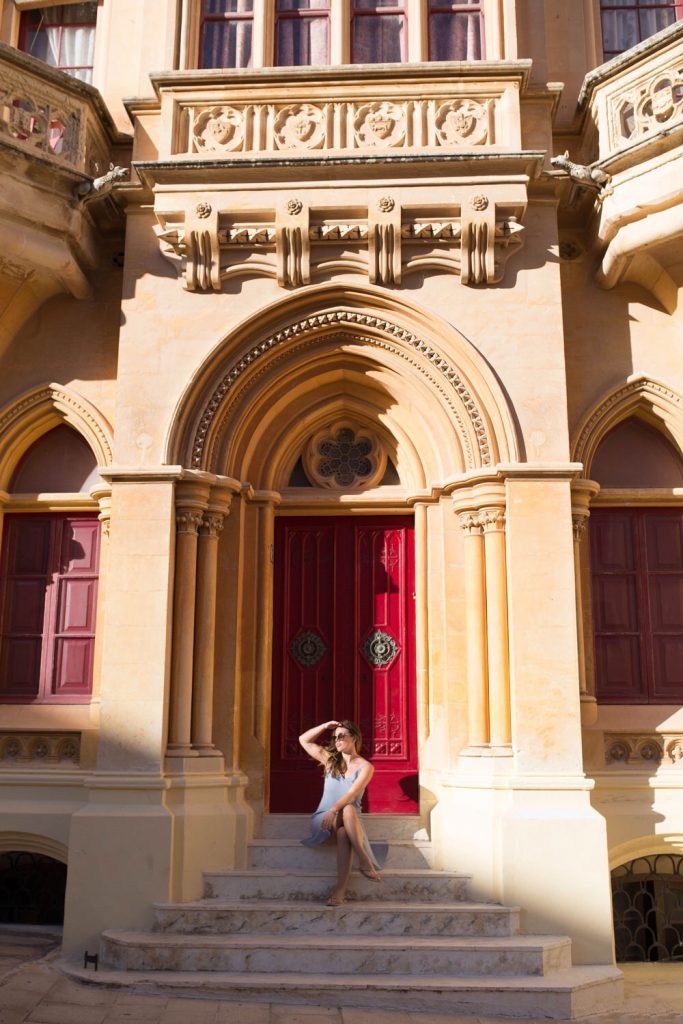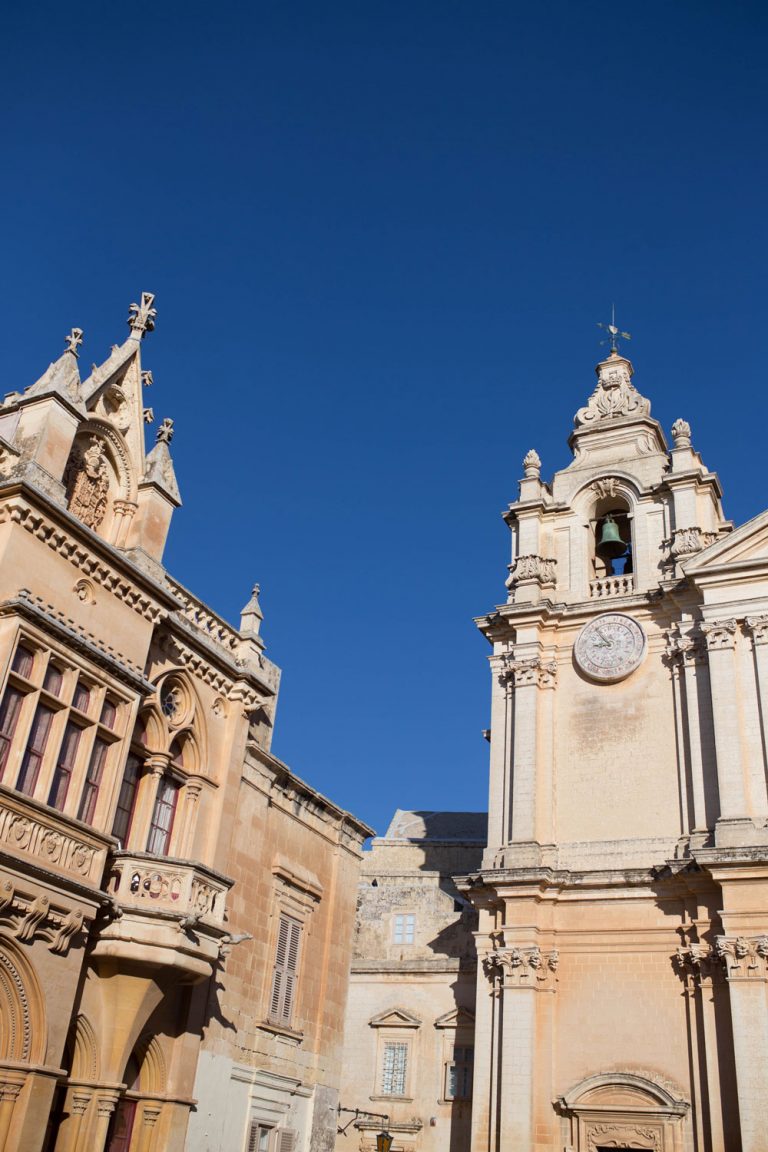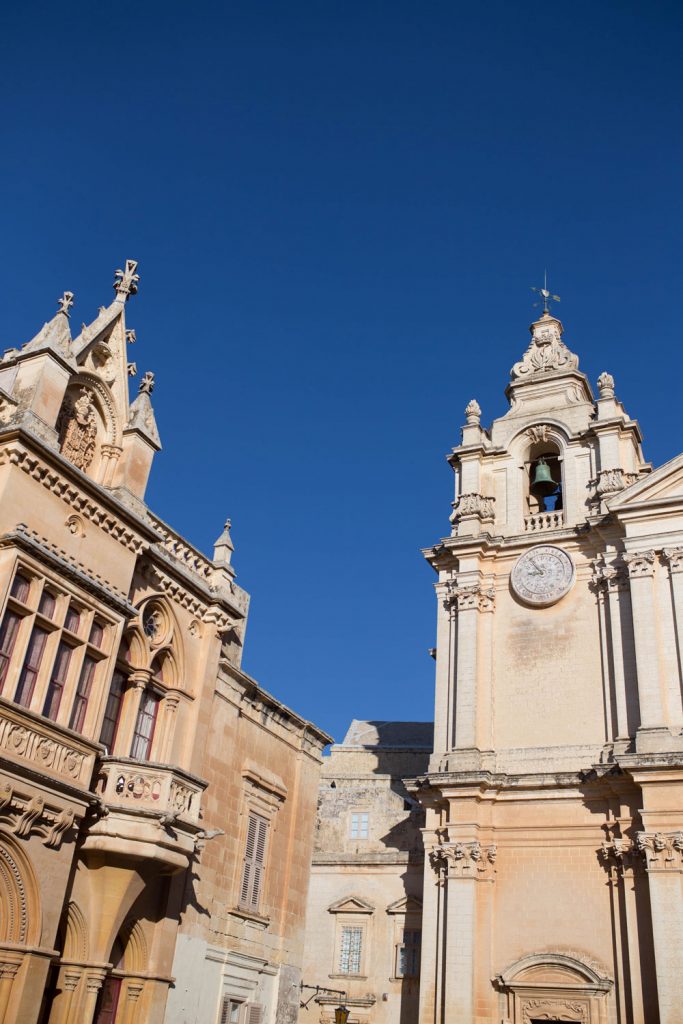 MUST SEES
The City Walls

are insane—you can really get a real sense of how fortified the city is and why it was such a pivotal historical point! The gate to the city to the side of the walls is also where Game of Thrones was filmed so GOT fans, this is your spot!

The flower door

—I can't exactly give you a location for this because Mdina is super tiny and you can kind of just walk around and find it off of one of the main streets, but this beautiful blue door has become one of the strongest visuals from Mdina because it's just

so

pretty

The Palazzo Falson

is a beautiful example of a medieval townhouse and serves as a museum too—in fact, all of the medieval streets are worth just wandering around and taking in!

St. Paul's Cathedral

is a stunning catholic church—poke your head in or just soak up its stunning architecture from the outside!

WHERE TO EAT
Fontanella Tea Garden

gives one of the most beautiful views we got to take in during a meal and had the

most

amazing cakes—they're known for them!

Crystal Palace

is a kind of grimy, smoke-filled, locals-only joint that we were told serves the best pastizzi in the country—turned out to be 100% true!
---
GOZO
The Area
Malta's actually made up of three islands—the main island, Gozo and Comino (where the Blue Lagoon is, just between Gozo and Malta). Gozo is the second largest island and has lots of beautiful rural views to take in, along with some of the country's most famous coastline sites. You can opt for a Gozo tour with the city sightseeing companies that you book in with at Sliema or Valletta and they include the cost of the ferries in, so it's really easy to get there!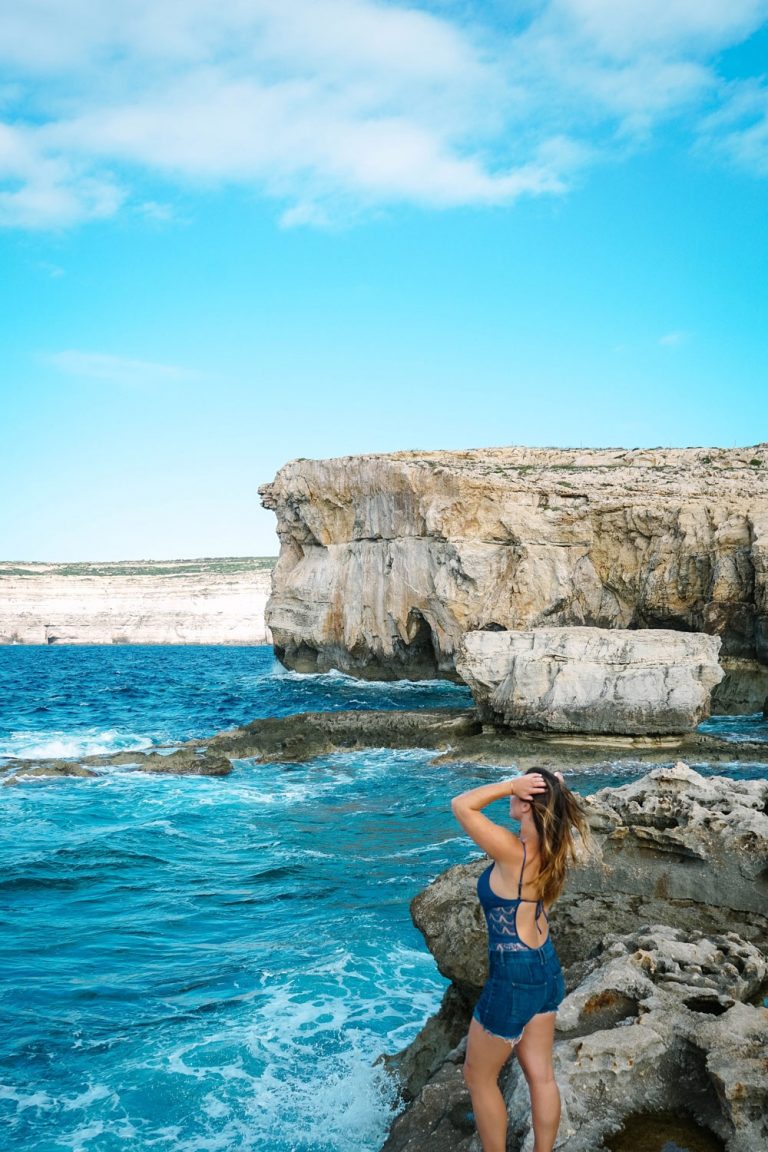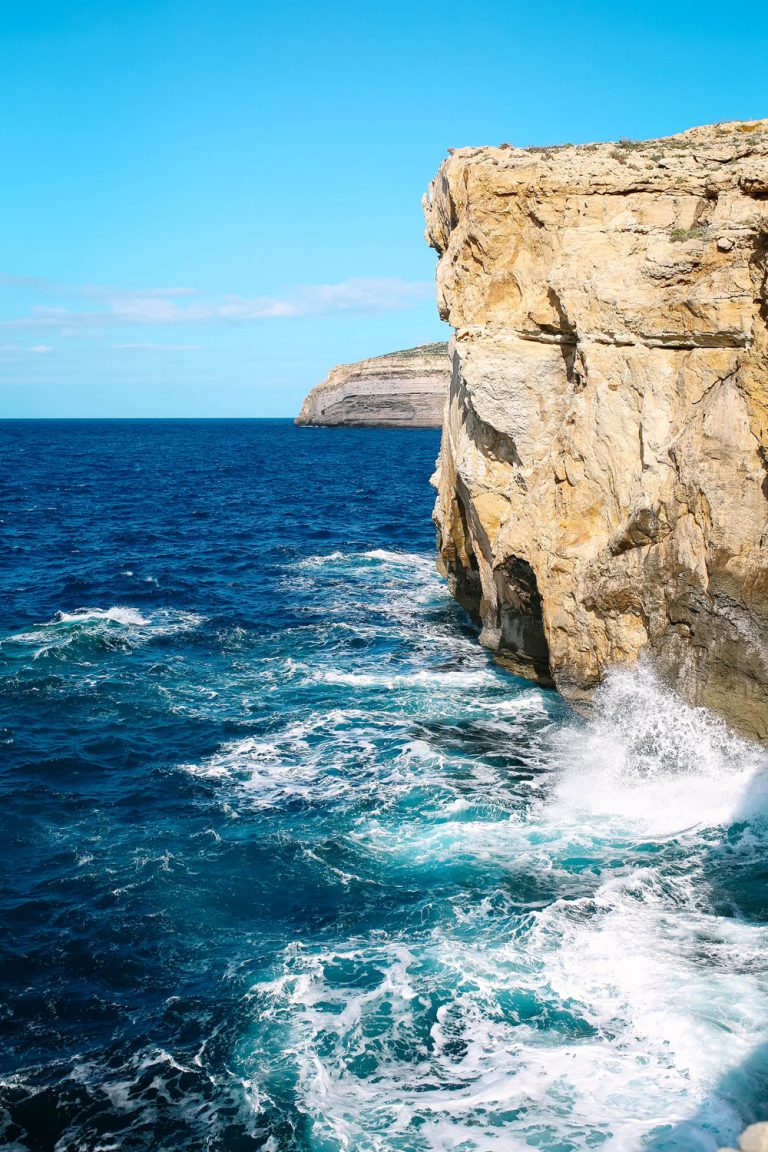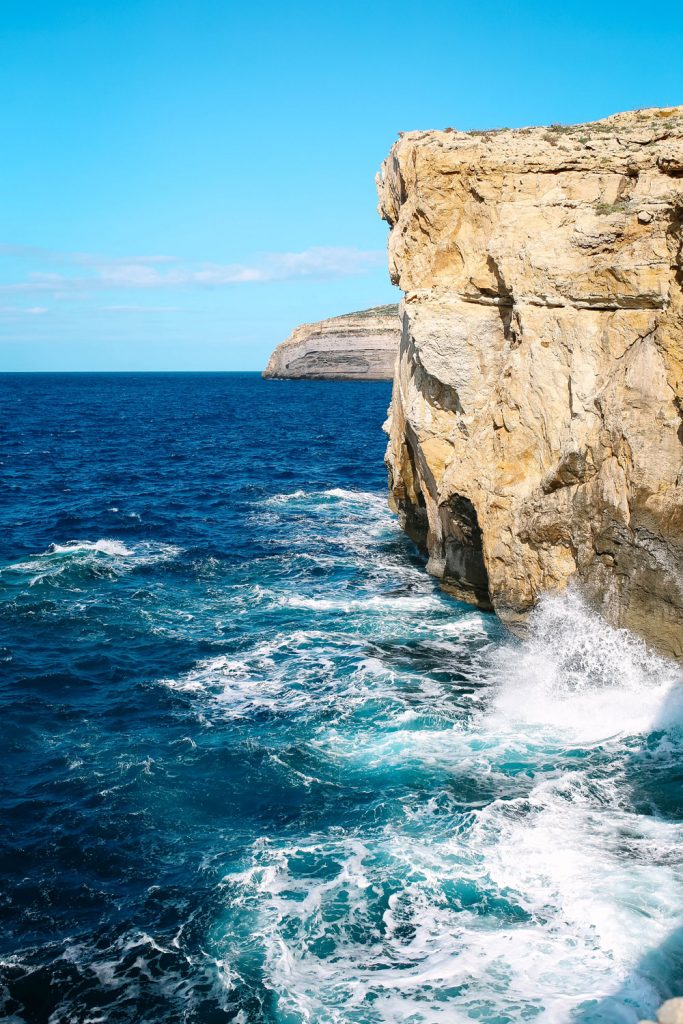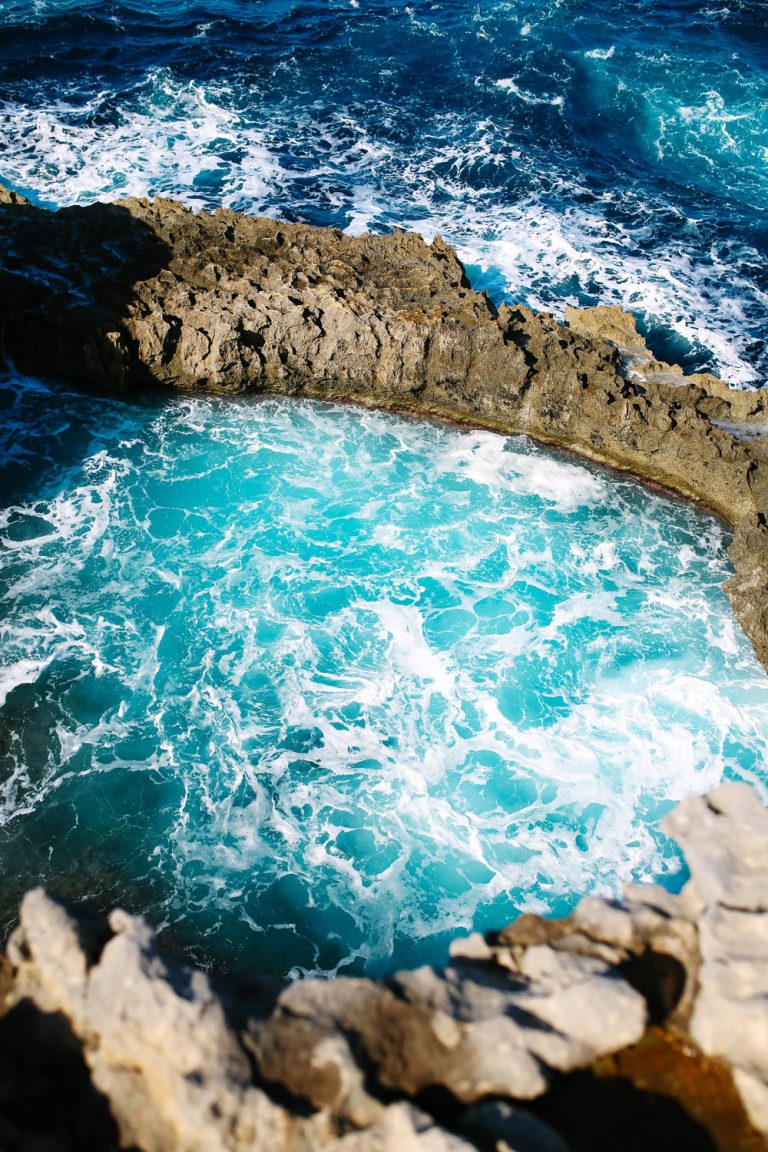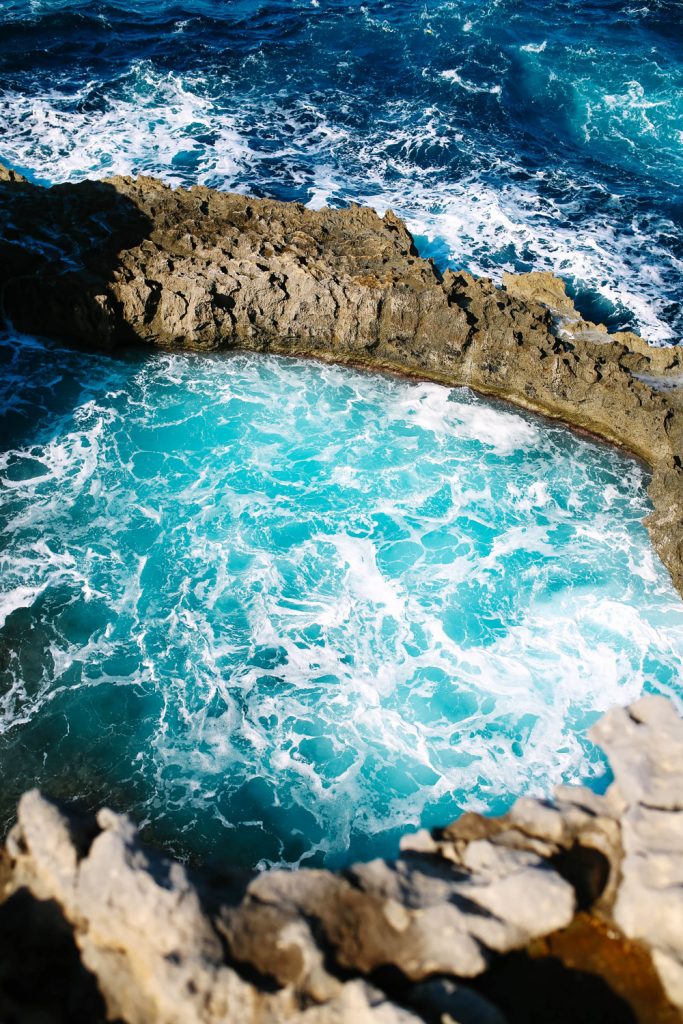 There are also boat tours there which we would've maybe opted for during the warmer months so if you're there in spring to early fall, look for those too! Once in Gozo though, you do still need to get around by car or bus if you want to see anything inland since the island's too big to take on by foot, but if you're doing a boat, most of the things to catch are on the coastline anyway so you'll be good for taking in all the sights!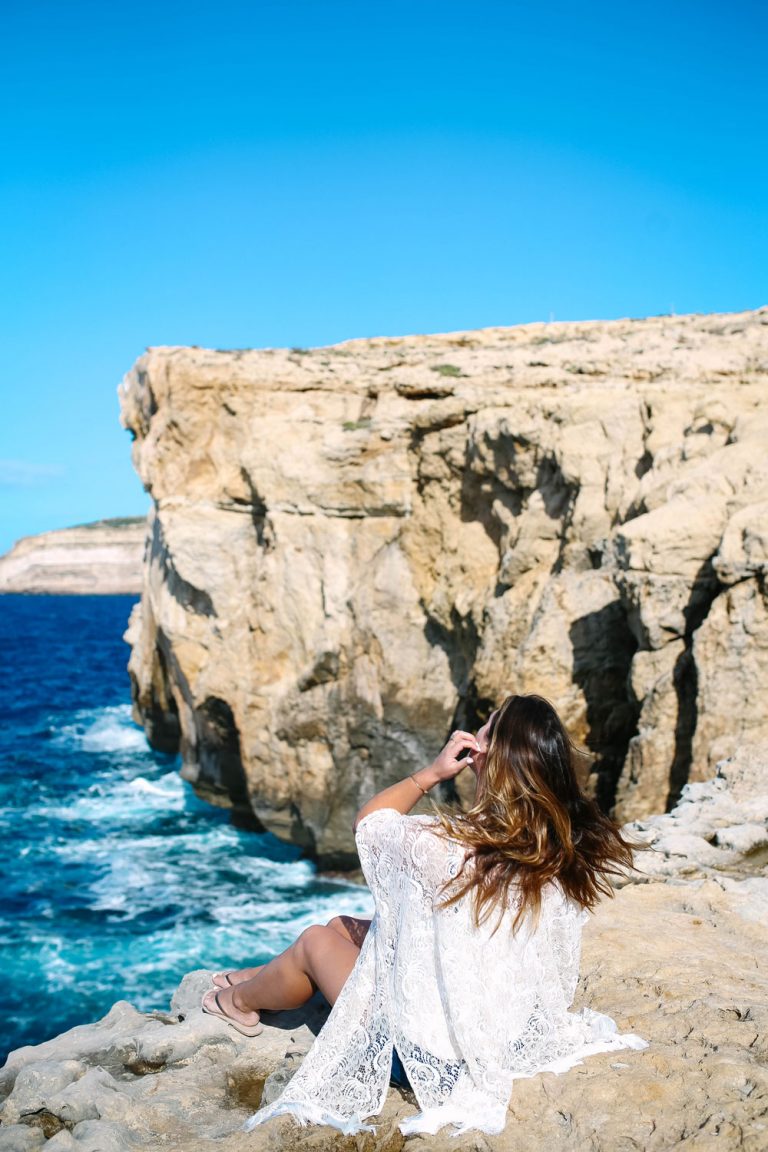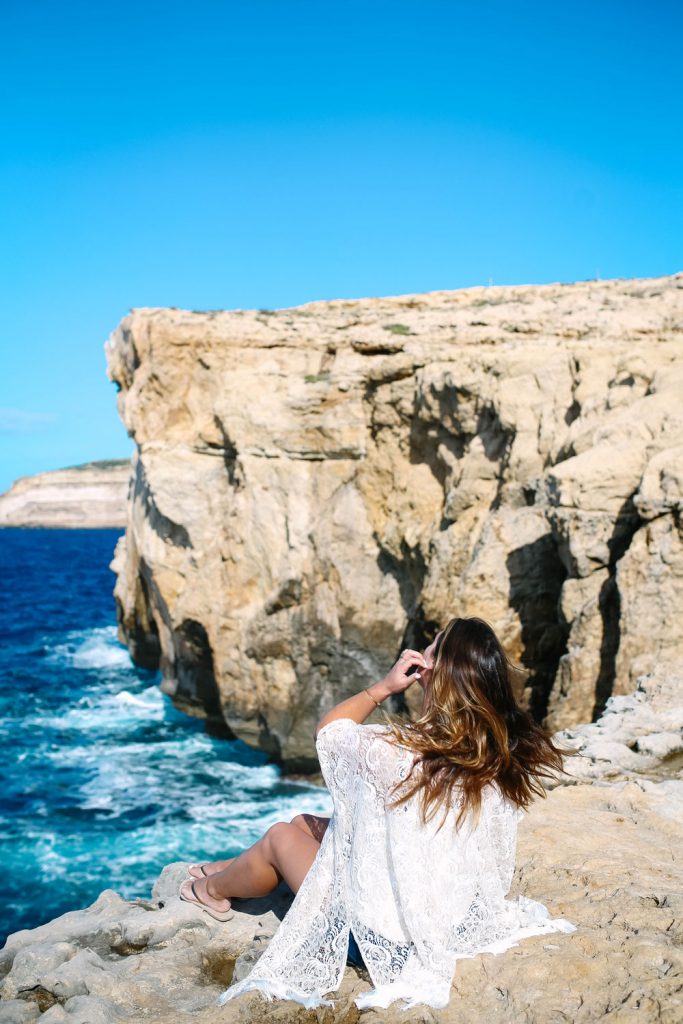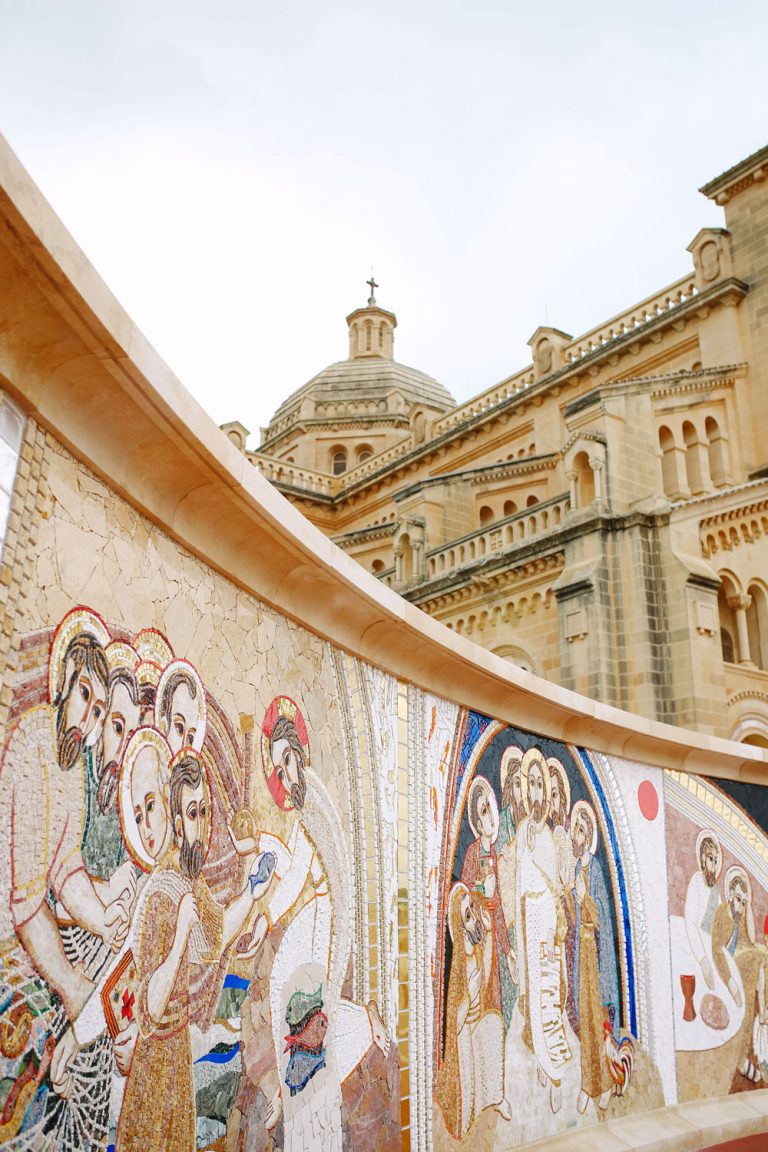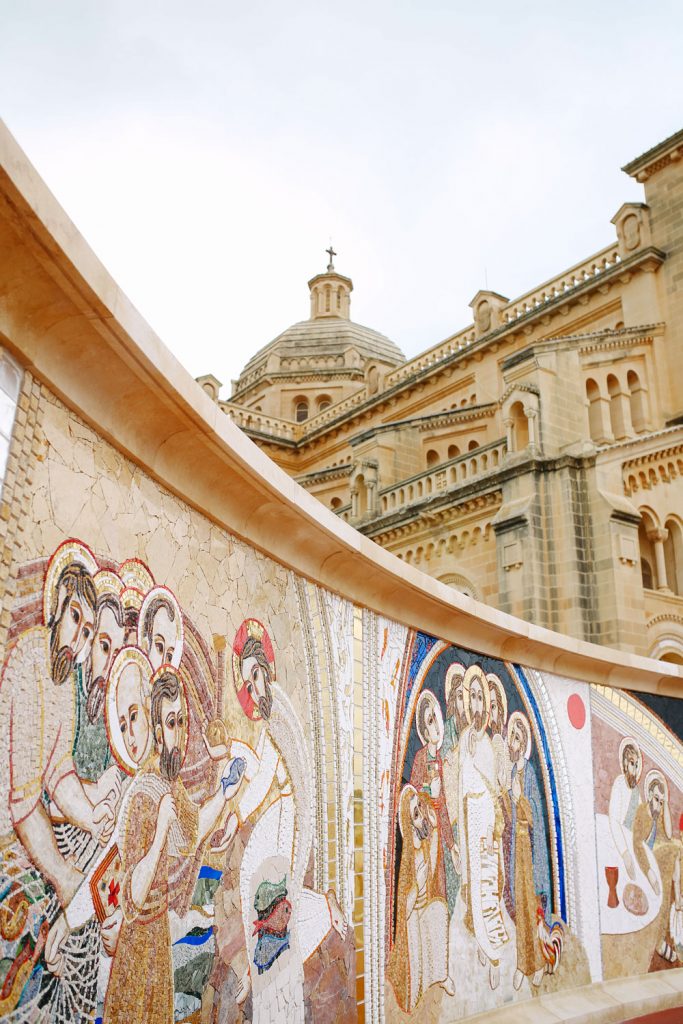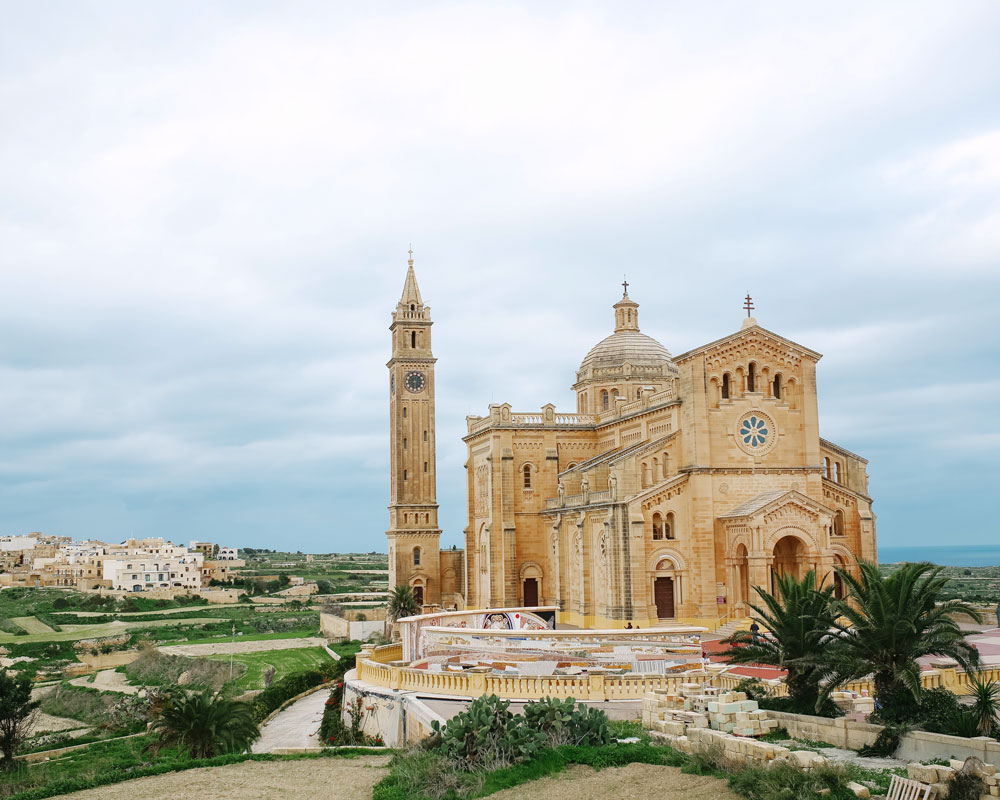 MUST SEES
The Azure Window

—I mean

how

heartbreaking that we just missed this by months (the azure window famously fell down in 2017, ugh!) but even though all you can see is its remnants in the water now, the point is still super beautiful. There's also an amazing pool there that you can dive in depending on ocean conditions.

Ta' Pinu

is an absolutely stunning Catholic basilica—well worth the stop just to see the beautiful mosaic art surrounding it! I'm not religious but I thought it was so interesting not only how Christian Malta is, but how it carried remnants of its Muslim ruling too. It's a very religiously rich country!

Gjantija

is a major neolithic site featuring a grouping of megalithic temples, so cool

While not part of Gozo, you can grab a boat ride over to the small island of Comino to take in

the Blue Lagoon

—it's absolutely unreal. You can see as soon as you get in because the water instantly turns a vivid turquoise tone. Worth spending some time here swimming around and taking it all in, and lots of the boat tours will offer grotto tours afterwards to take in more of the amazing rock formations. We went on an overcast day and even then, it just blew our minds.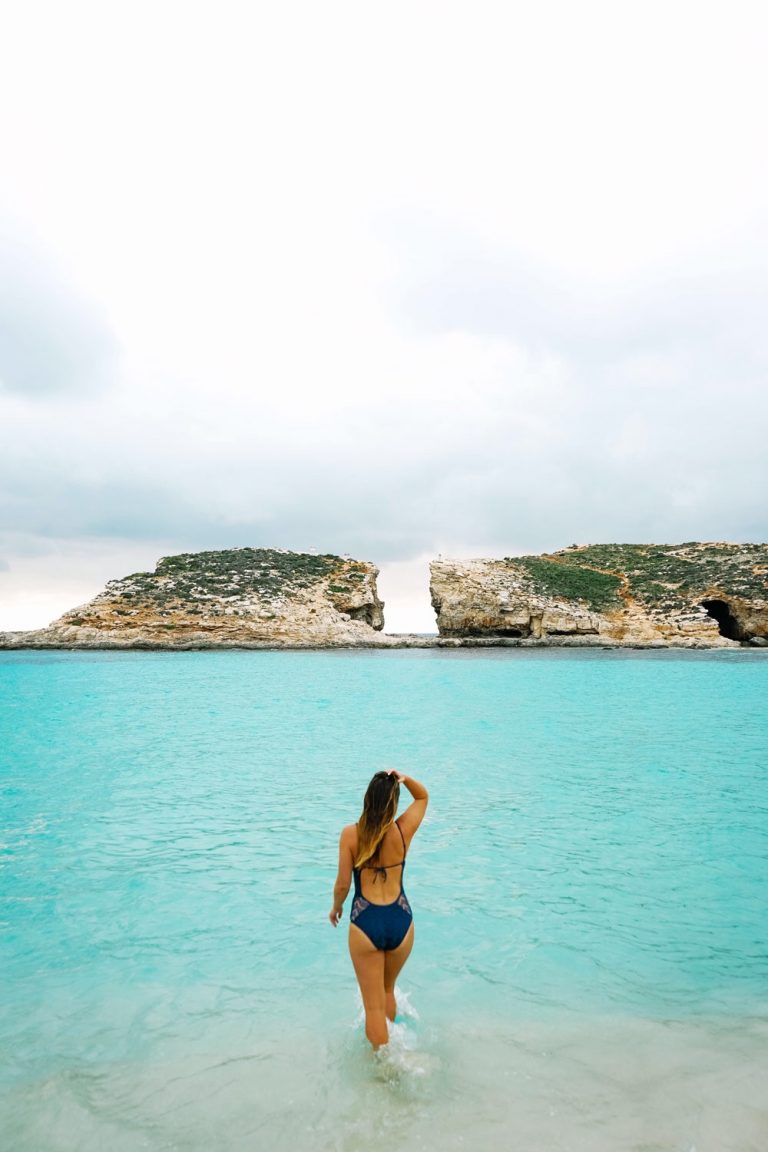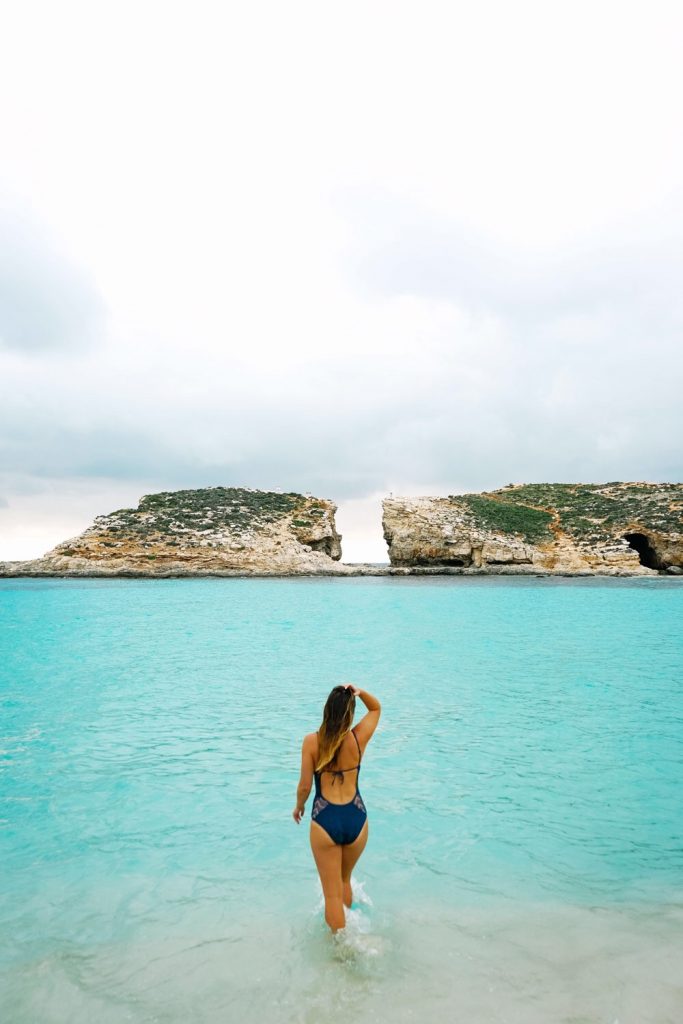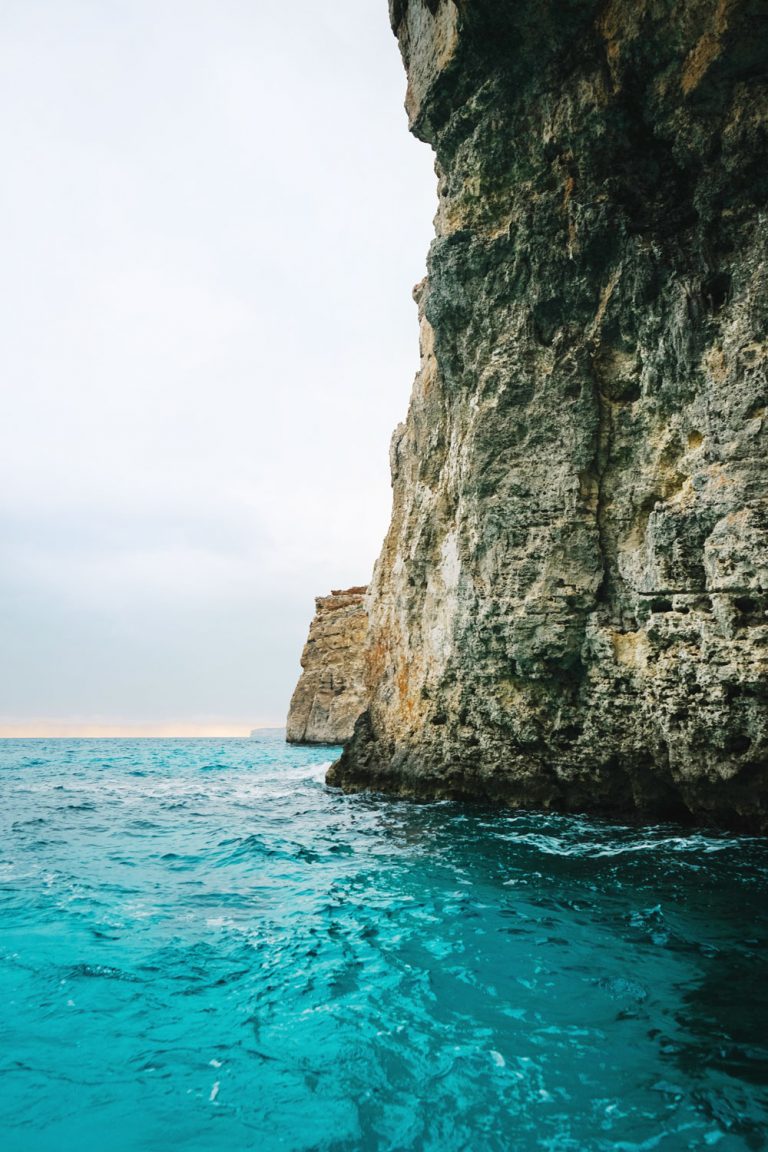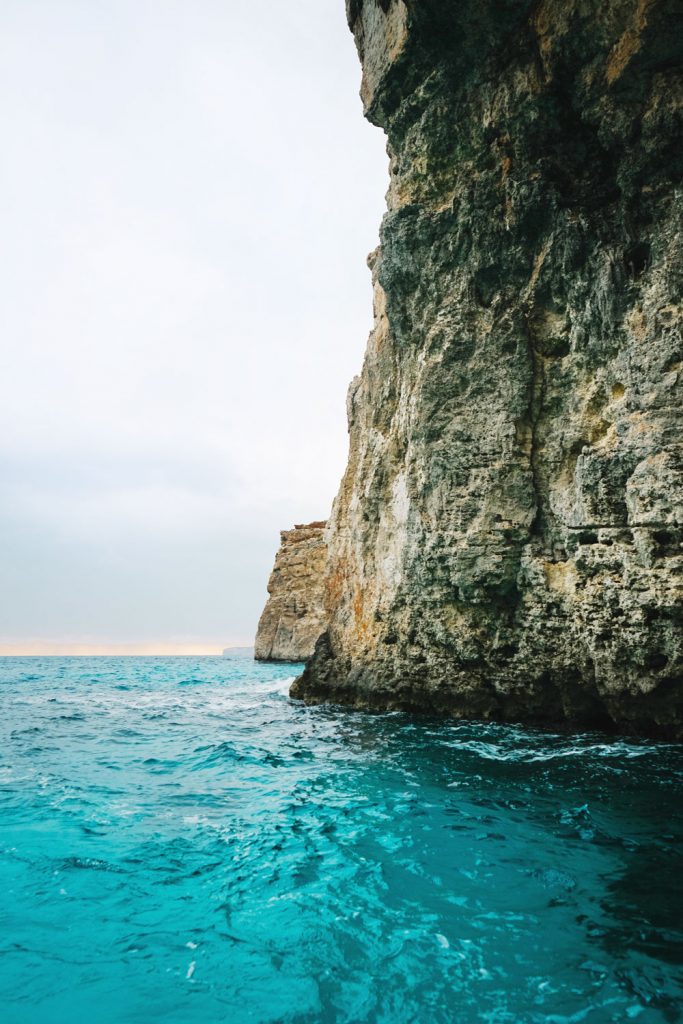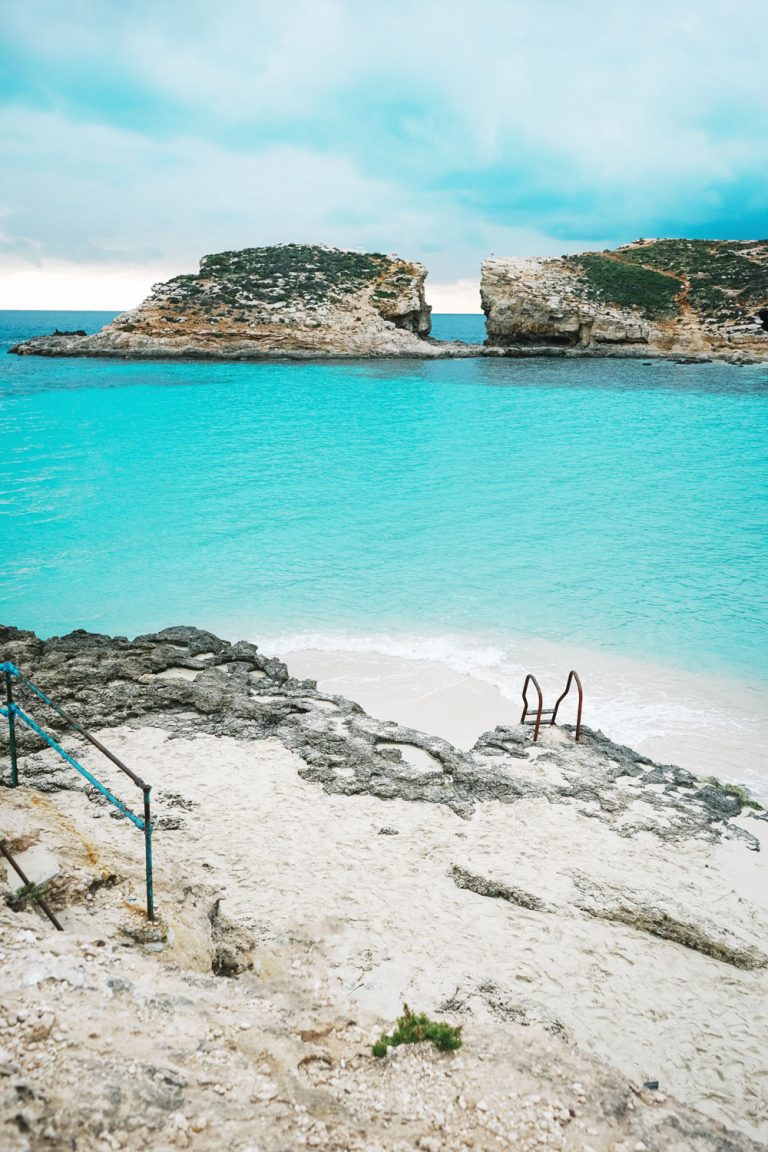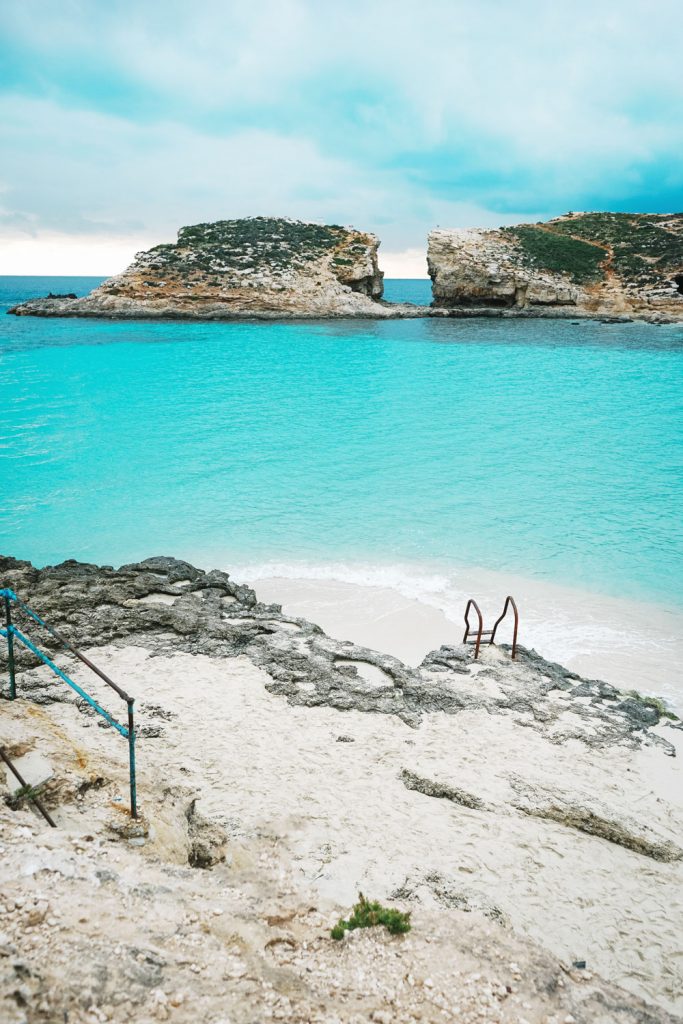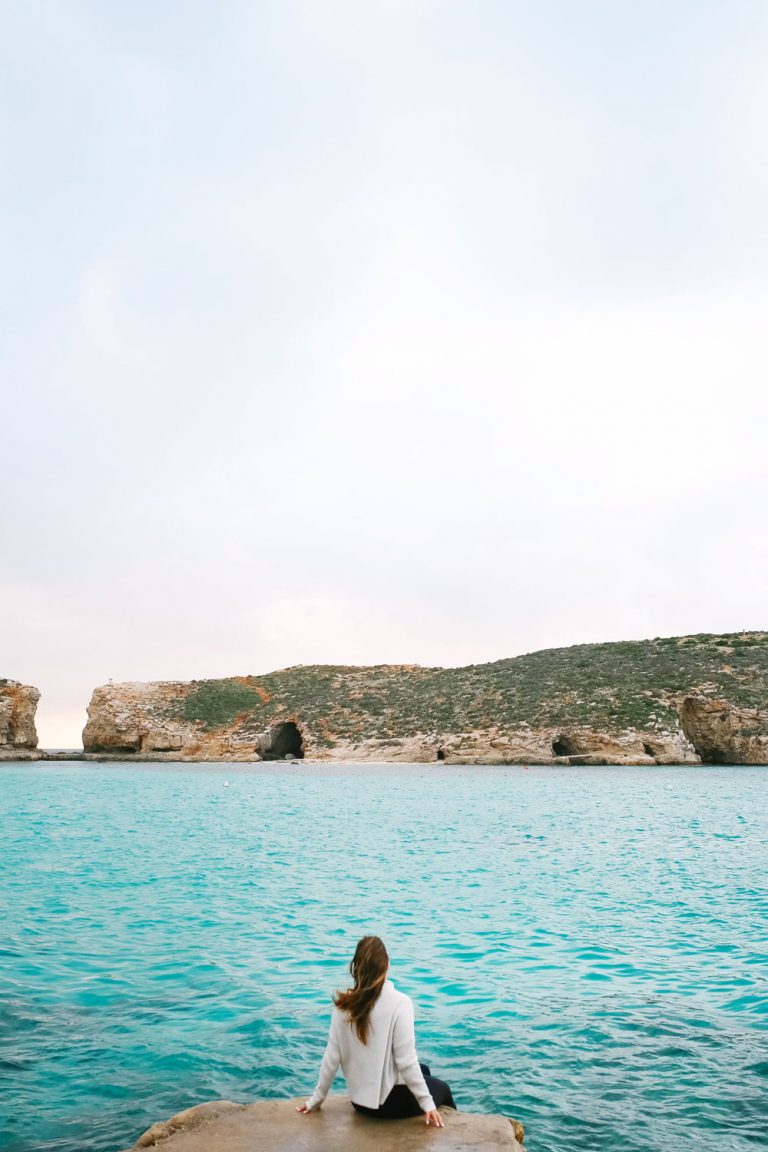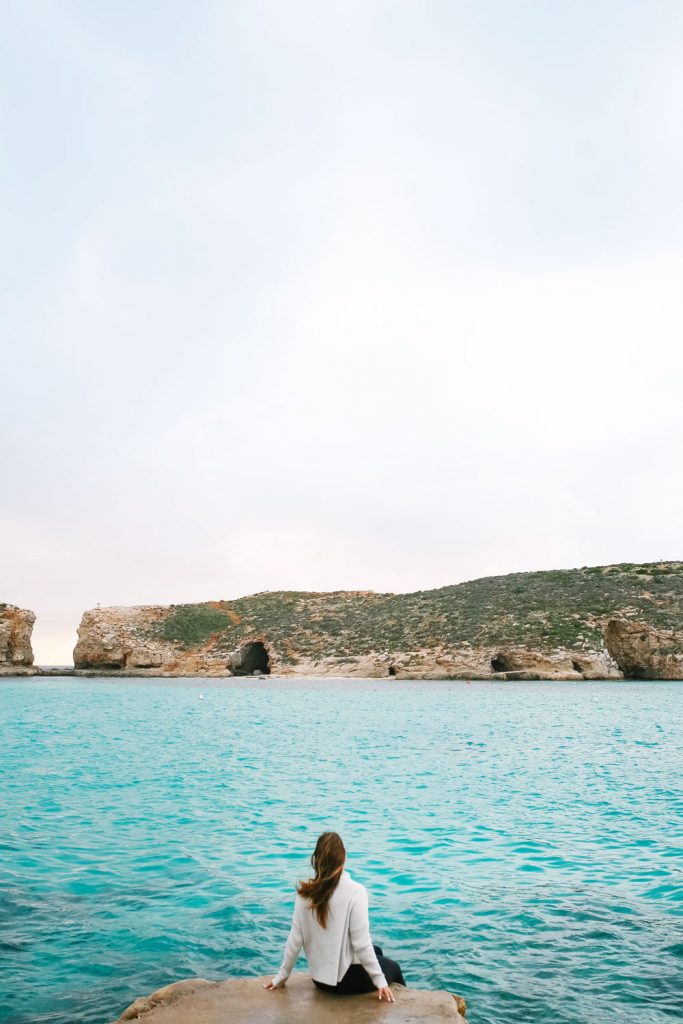 WHERE TO EAT
Azure Window Restaurant

is where we stopped off for lunch when we visited the island—really good if a bit tourist-filled!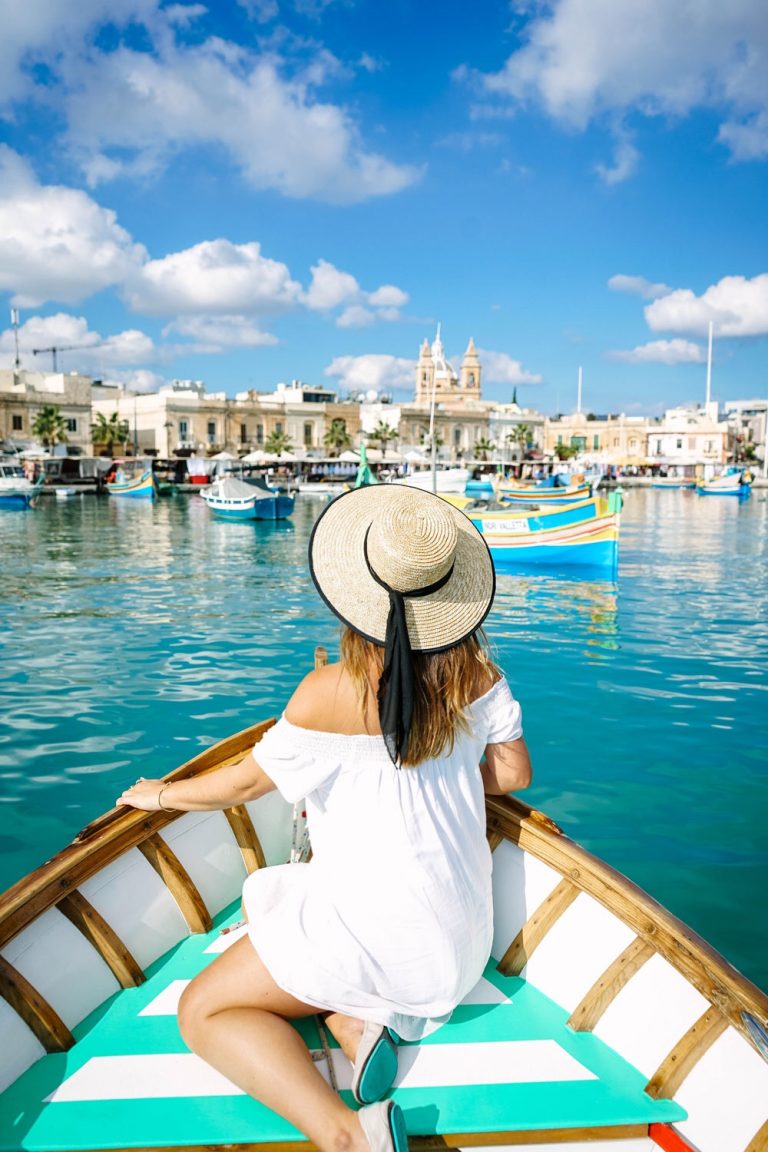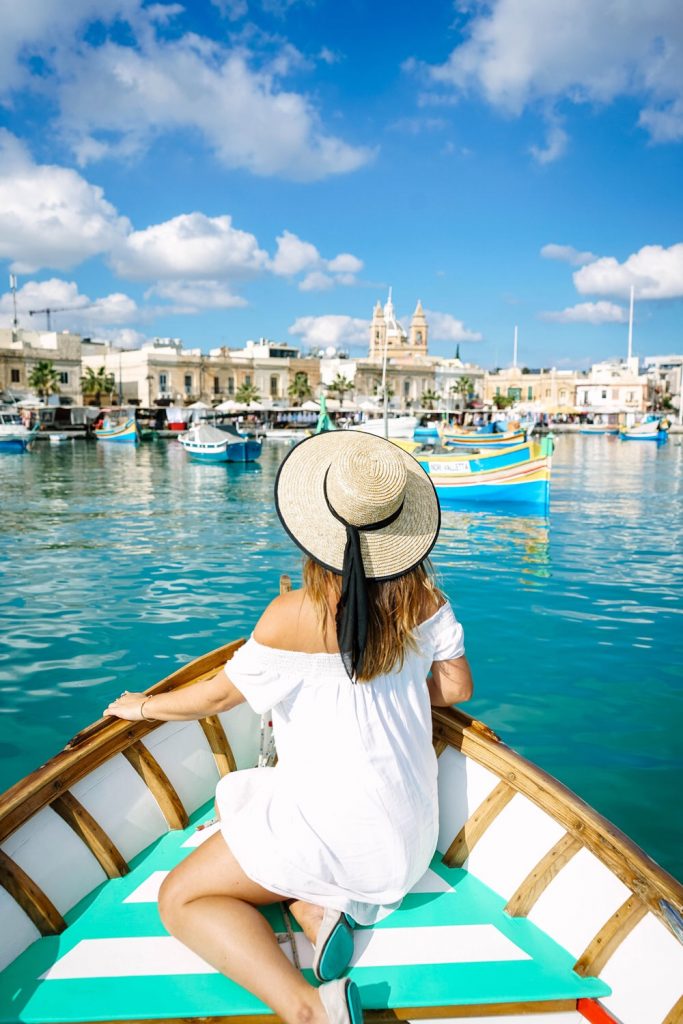 ---
MARSAXLOKK & THE BLUE GROTTO
The Area
Marsaxlokk was one of the places I was most excited to visit. This traditional Maltese fishing village in the eastern coast of the island is pretty much like a dream—hundreds of the historical colourful boats (with the little eyes painted on, so cool!) fill the harbour.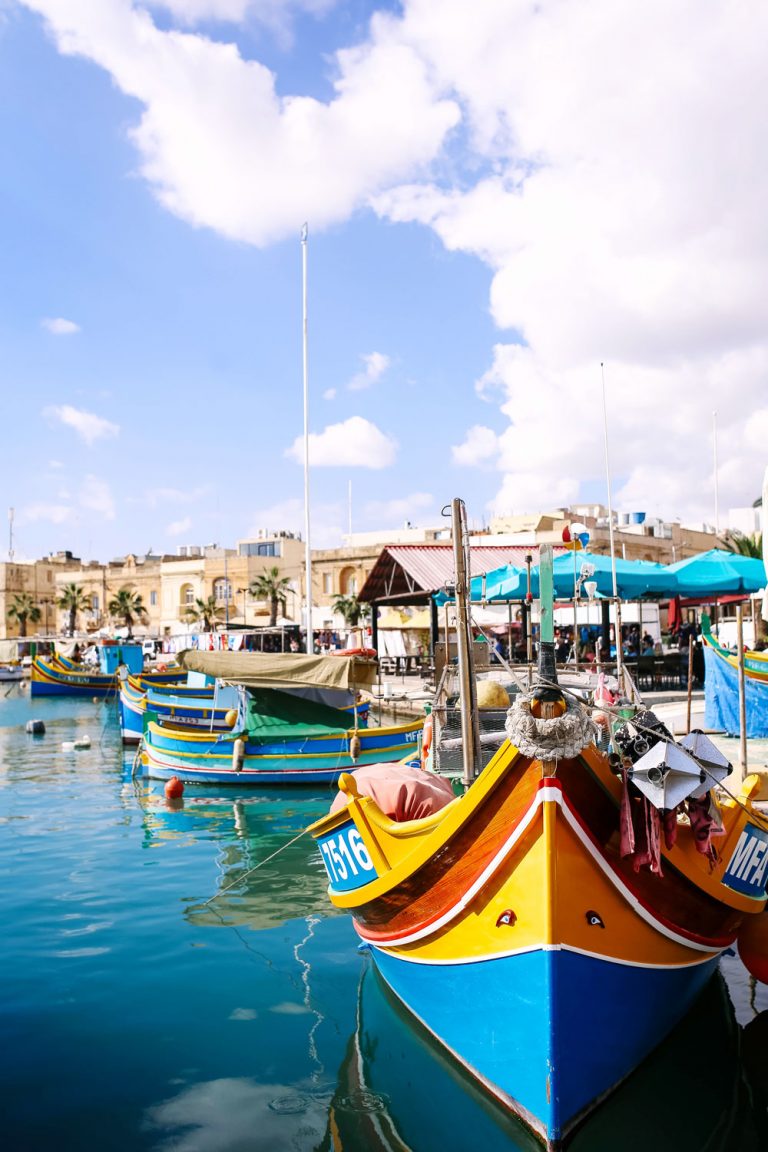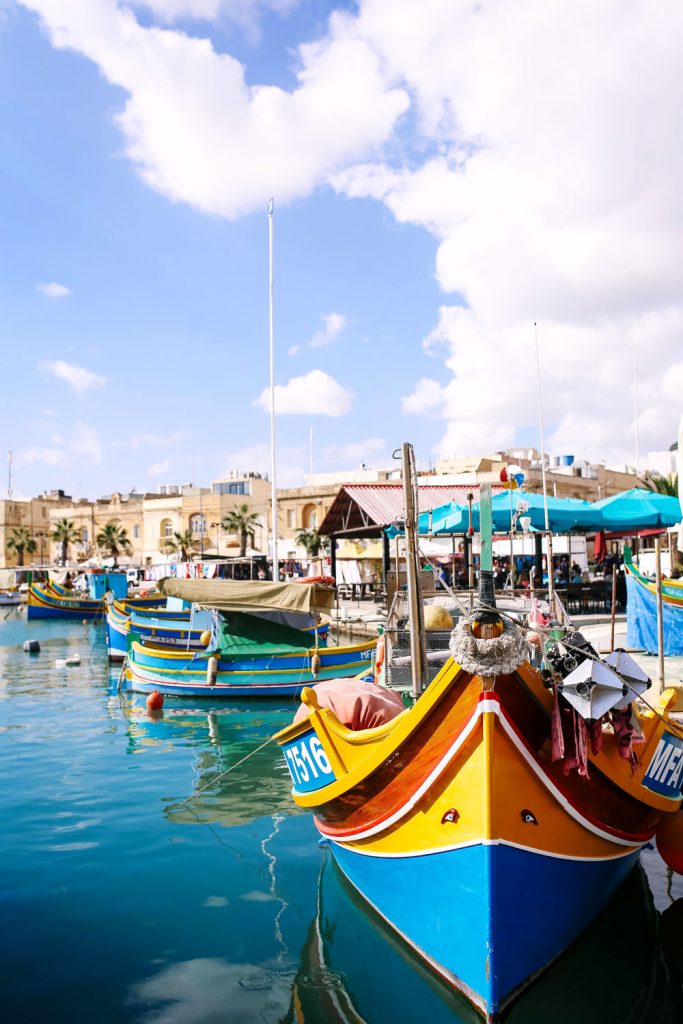 Set against the vivid turquoise Mediterranean waters and the blue skies above, it was such a special moment to be floating among all the boats and take in the town from the water (which is a must). We got here by our trusty hop-on hop-off and spent a really glorious few hours here. The Blue Grotto is not too far away from Marsaxlokk right in the south and it was absolutely unreal. I would've loved to have taken a boat tour to and around the grotto but again, boat tours were hard to come by since we went off-season. If you're there in the warmer months, definitely look into a boat tour of the area!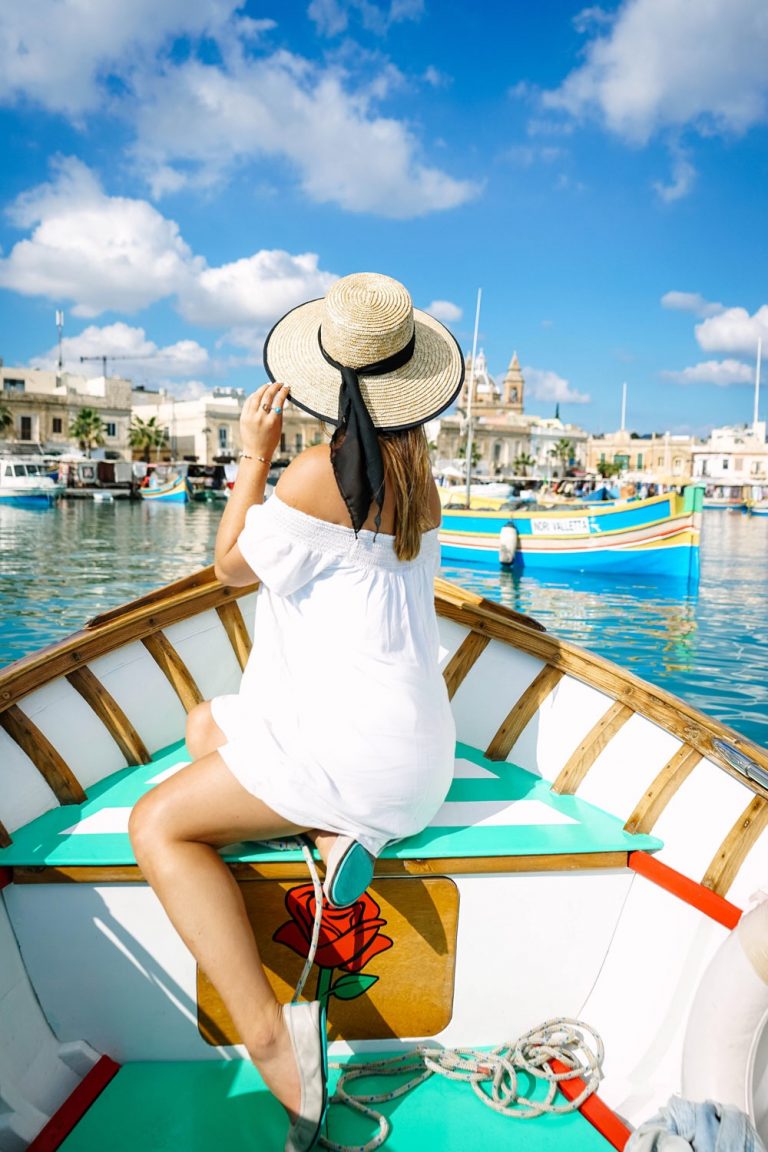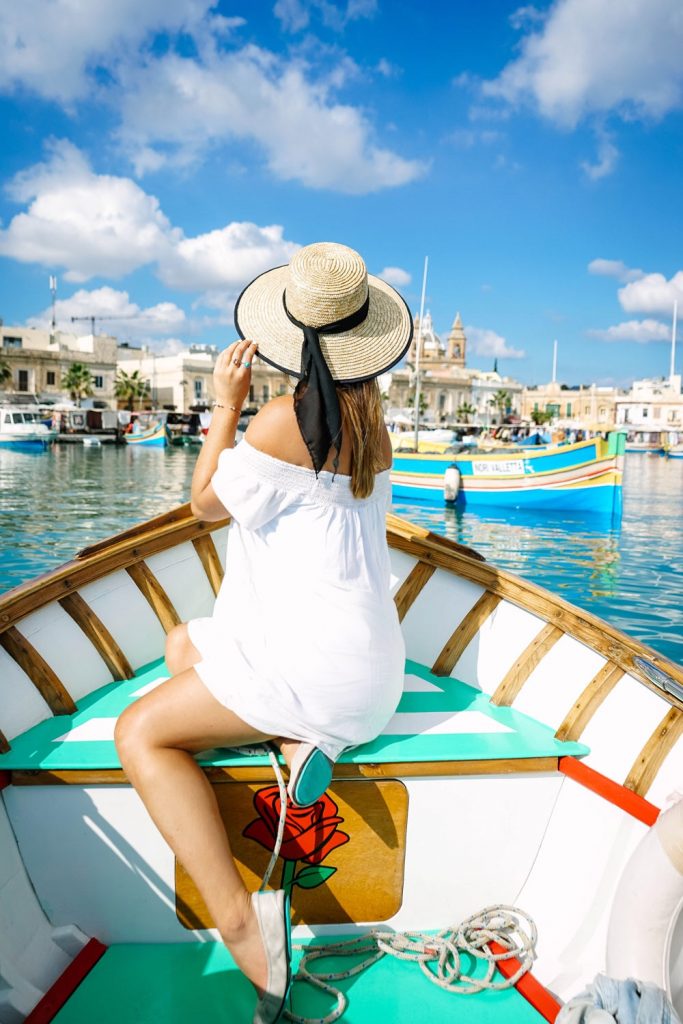 must sees
An absolute must is hiring a boat ride to

St. Peter's Pool

—I think it cost a grand total of 10 euros for Alicia and I to take this long, leisurely, sunny boat ride out to the pool and back

And on that note, you have to take the boat so that you can float through

the harbour

and get snaps of the boats on the way back!

Of course, the

Blue Grotto

—it's a short walk from the bus depot to walk up and see it at an overlook vista point, but again, if you can do a boat ride through it, I really would! It's worth doing both though to get a different

perspective of this stunning, almost elephant trunk-like rock outcrop.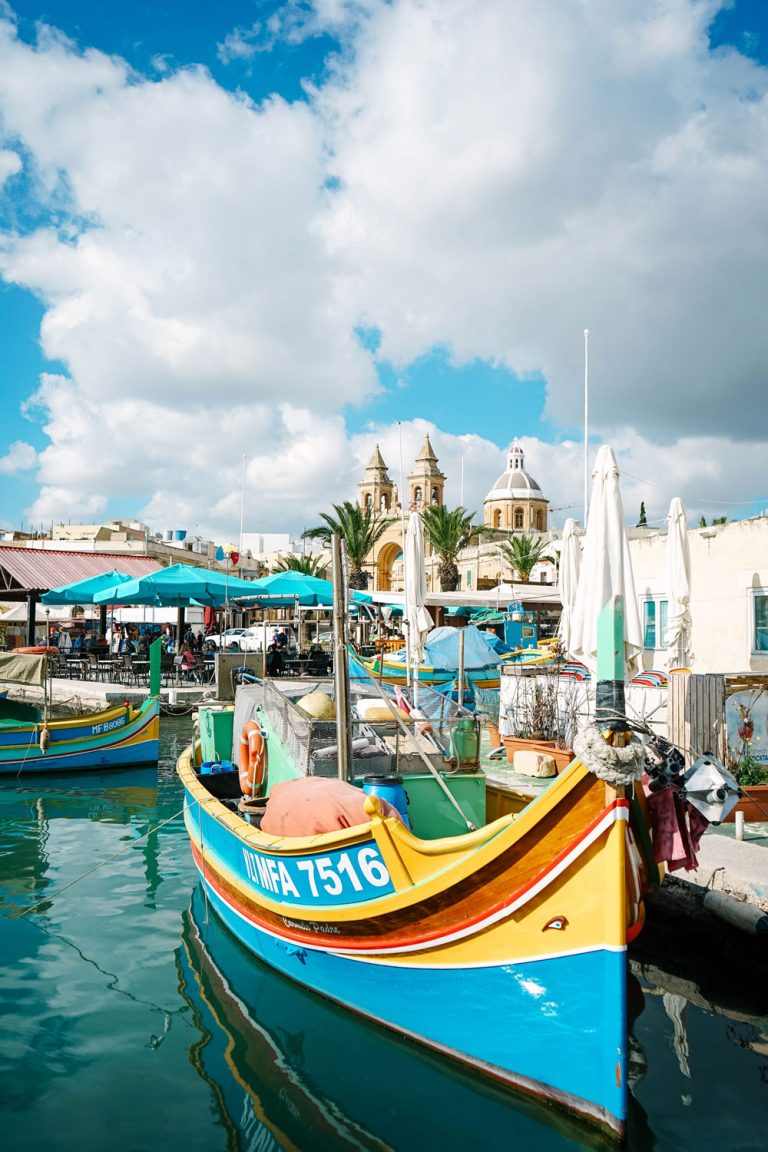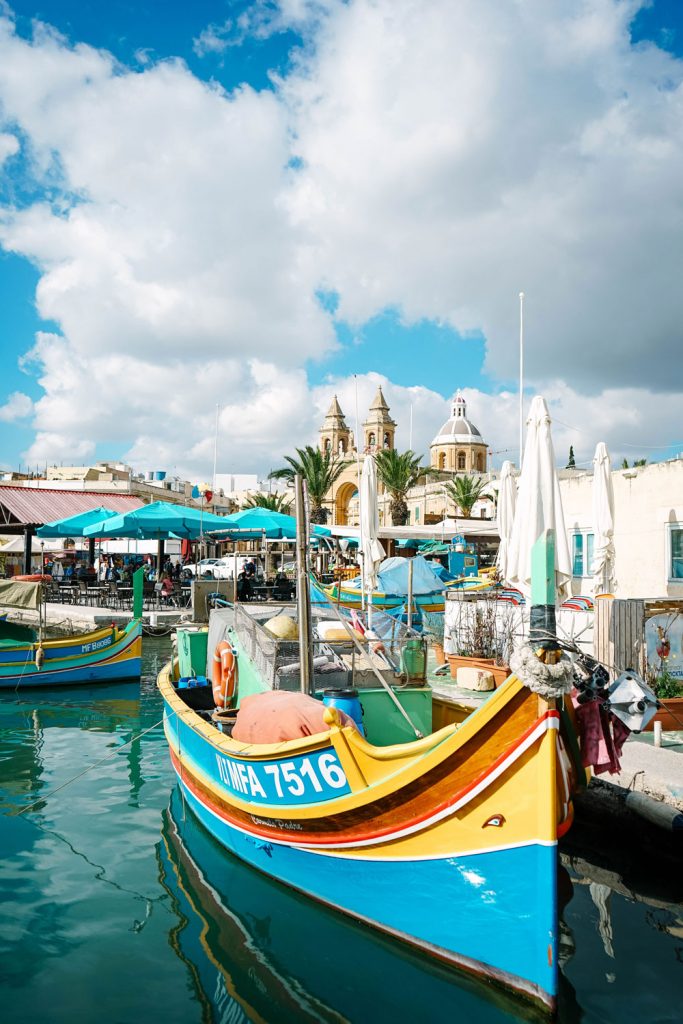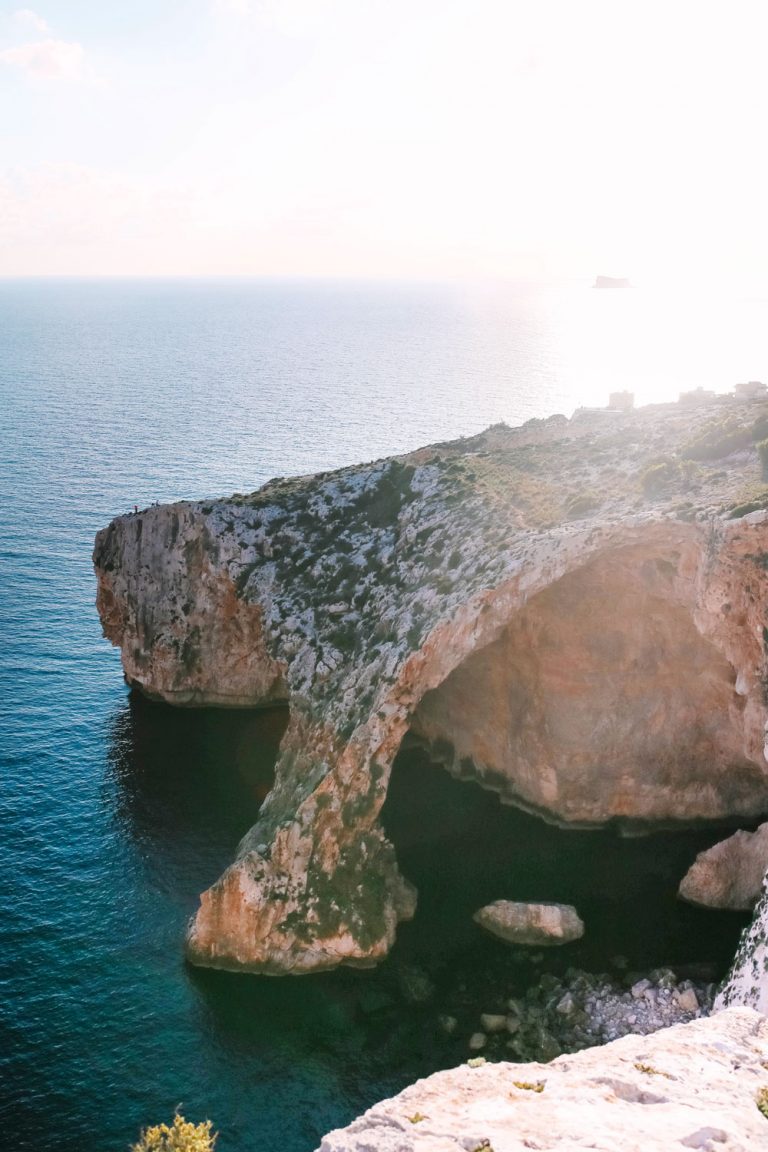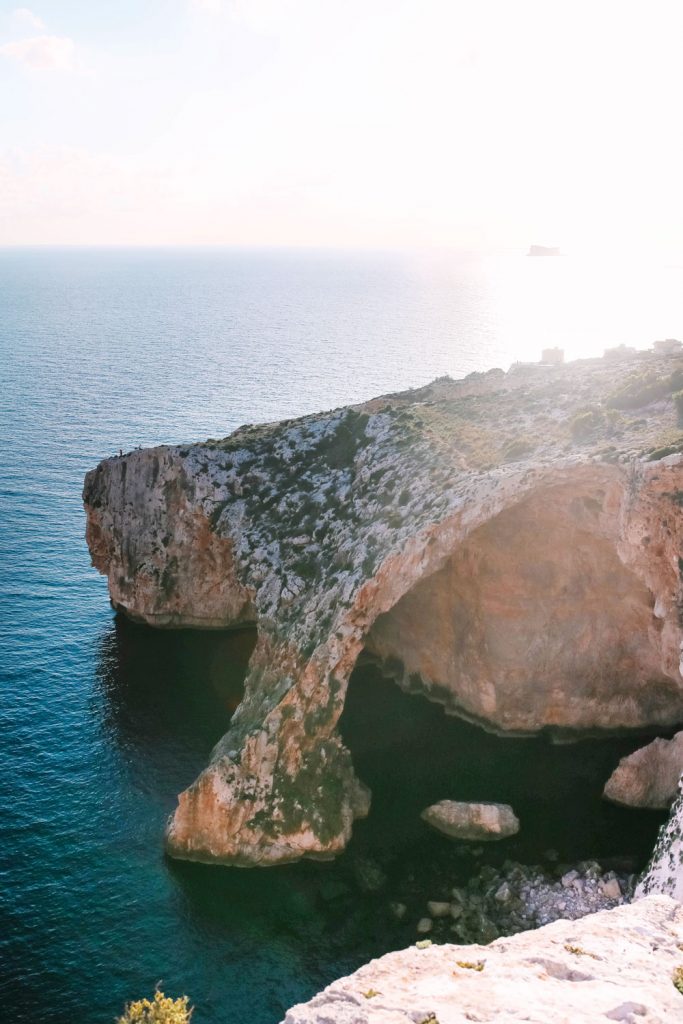 where to eat
We had one of our favourite meals of the whole trip at

Roots Restaurant

—

so

good!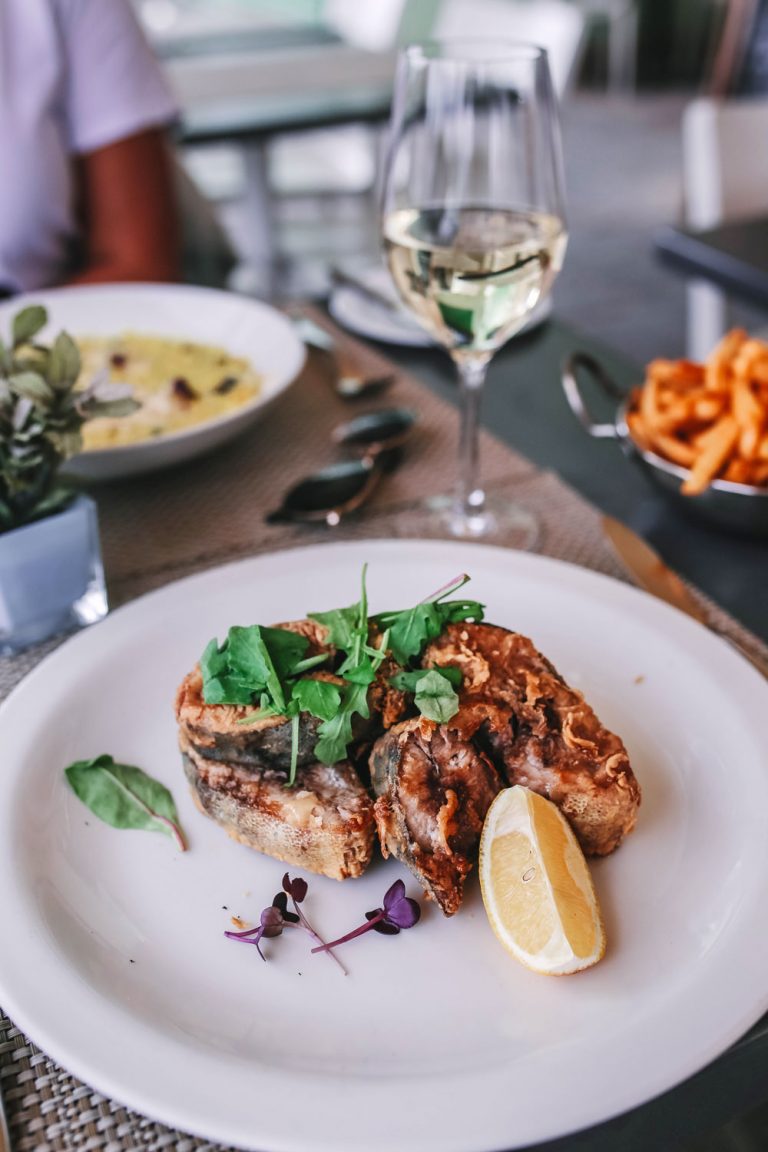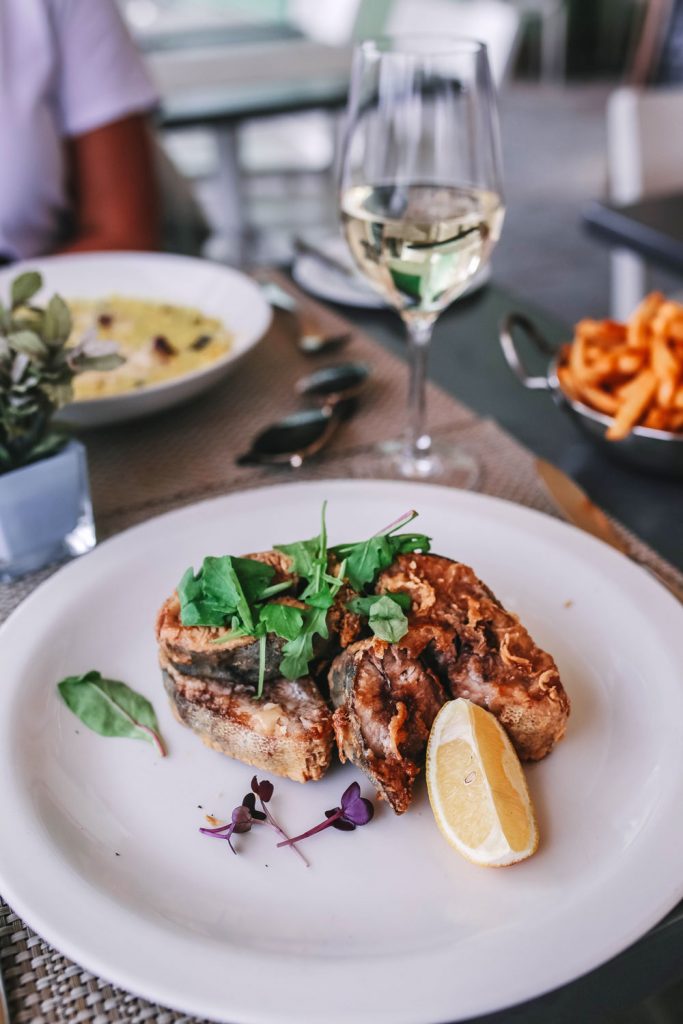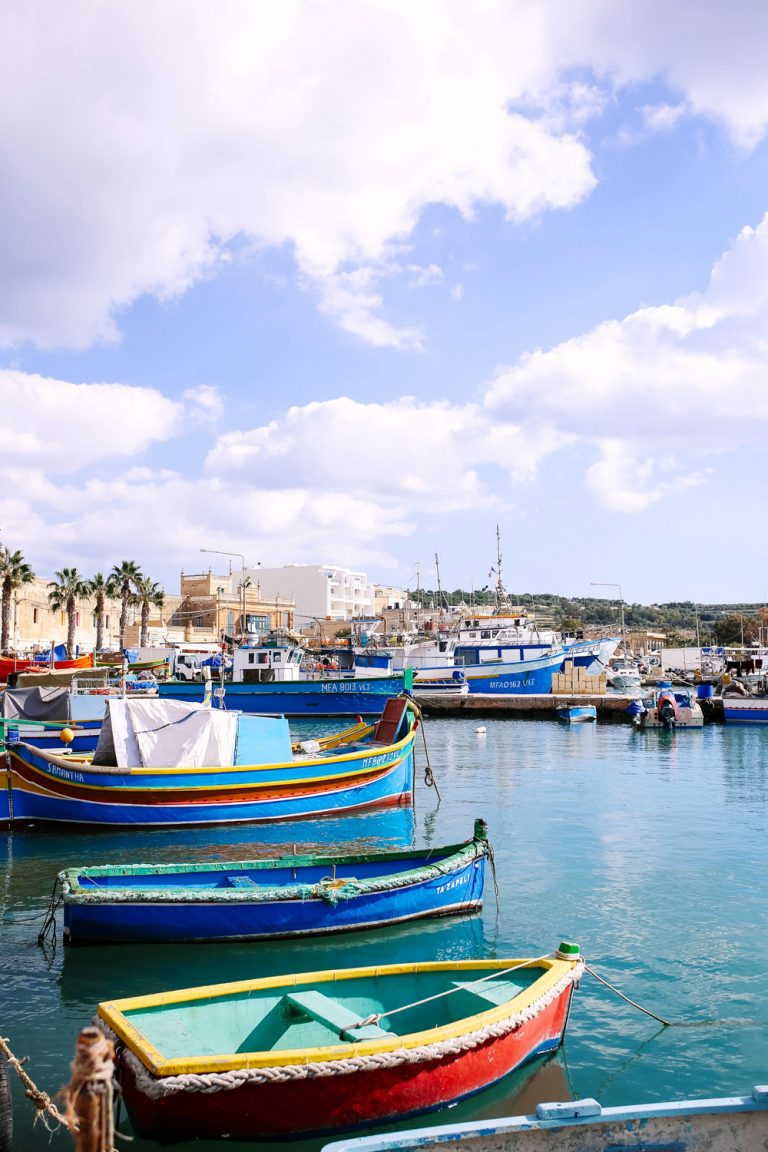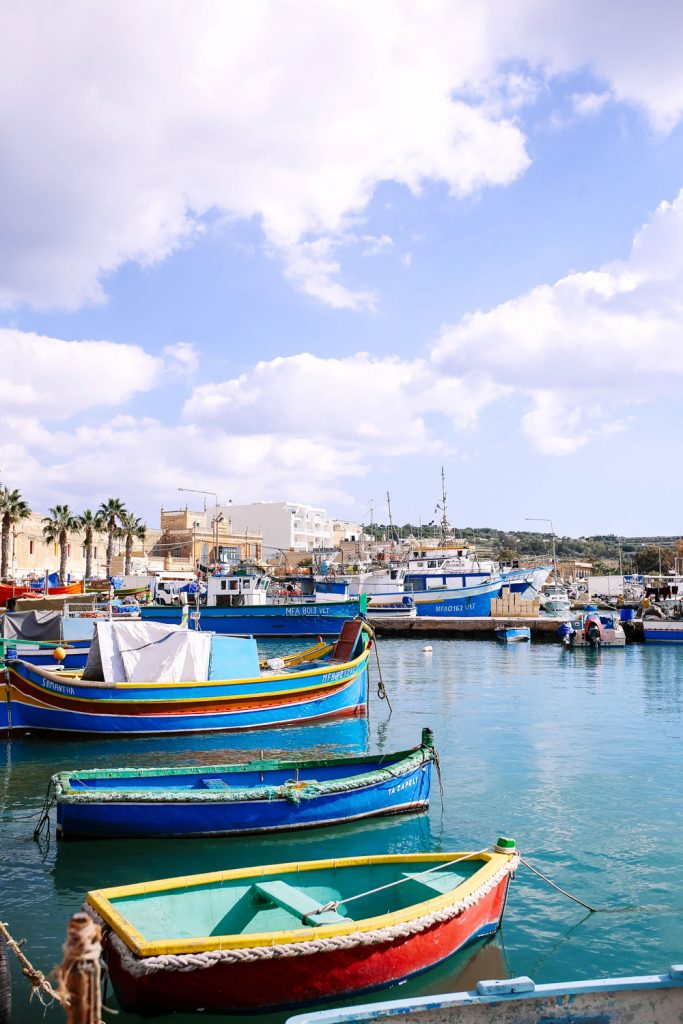 And so concludes one of my most epic travel guides ever! Such a long one so thanks so much for reading through—I really hope if you haven't planned it out already, you'll get a chance to go to this special country because it's so beautiful and just so worth going now before it gets insane and touristy! We were so amazed by how quiet and inexpensive it was so go, go, go before it gets too trendy! To recap, here are the must-see's for us in each spot of the island!
OUR MALTA ADVENTURE

SLIEMA: ROMAN BATHS, THE SEA WALL

VALLETTA: ST JOHN'S CO-CATHEDRAL, UPPER BARRAKKA GARDENS, THE SIEGE BELL WAR MEMORIAL

THE THREE CITIES: THE DOCKS, GARDJOLA GARDENS, THE COLLEGIATE CHURCH IN BIRGU, THE STREETS OF BIRGU

MDINA: THE CITY WALLS, THE FLOWER DOOR, THE PALAZZO FALSON, ST PAUL'S CATHEDRAL

GOZO: THE AZURE WINDOW, TA' PINU, GJANTIJA, BLUE LAGOON

MARSAXLOKK: THE HARBOUR, ST PETER'S POOL, BLUE GROTTO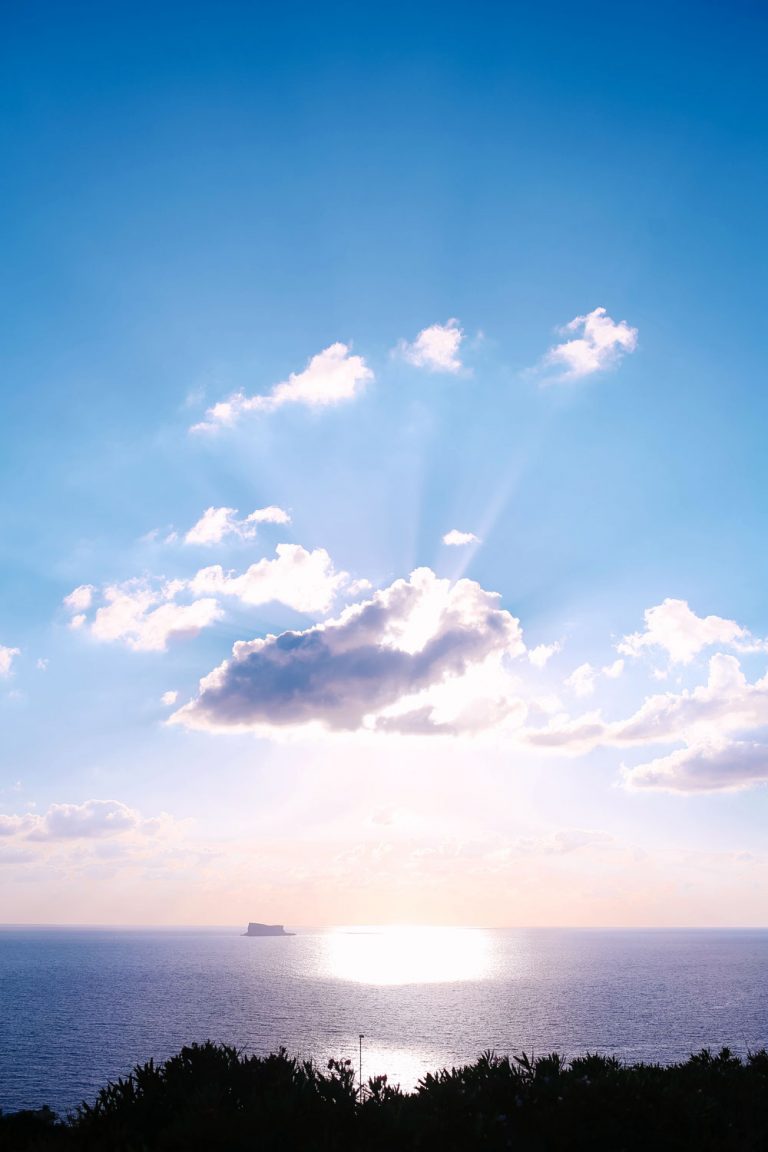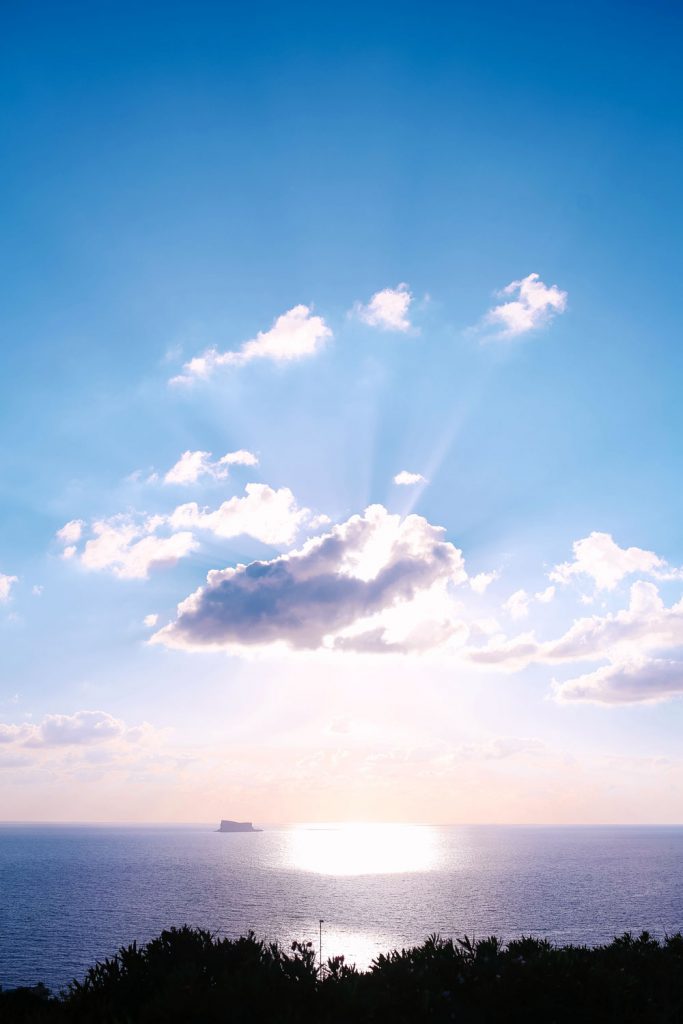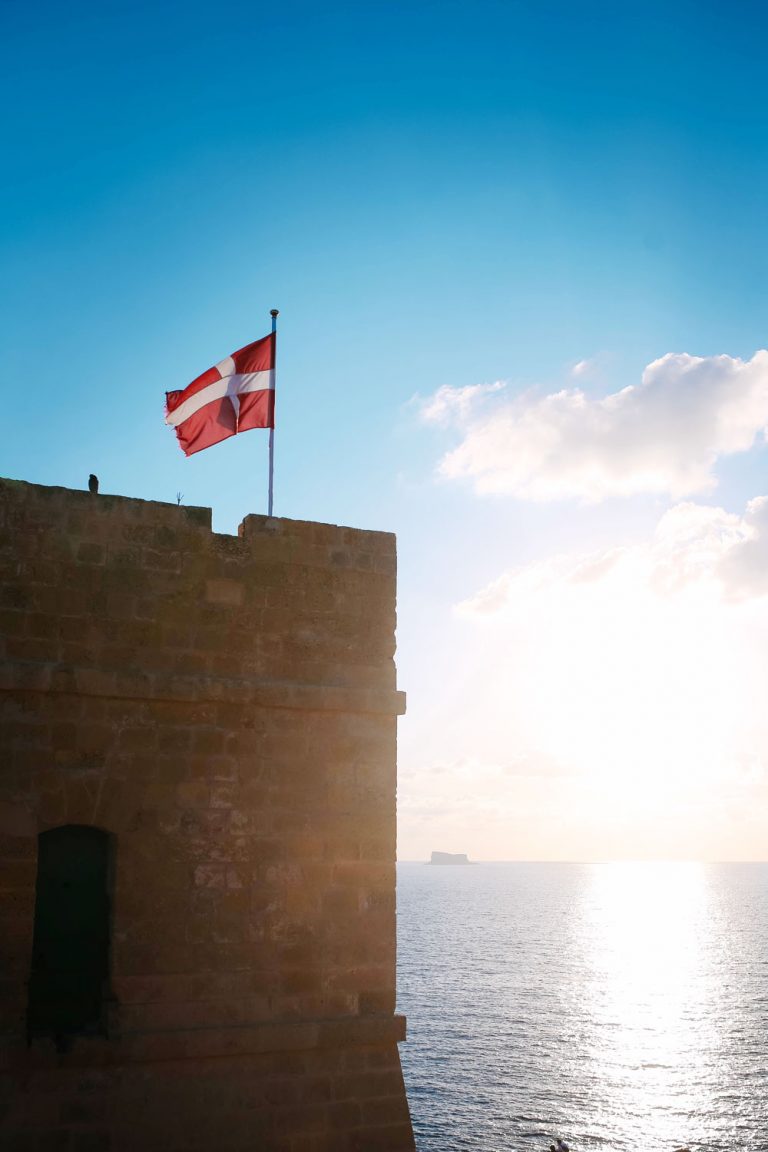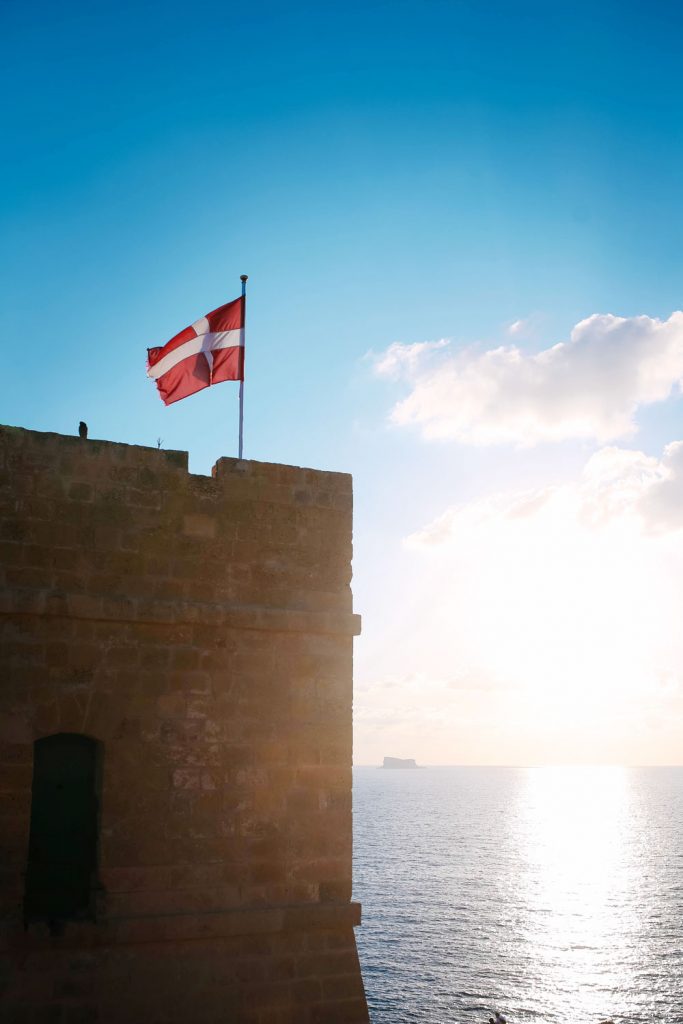 And with that, I'm officially wrapped on my Malta content for now—up next is all of my Cali guides, which I've had so many requests for via Insta DM's! So excited to hear that a lot of you either had trips planned or are seriously considering a little trip to beautiful California to warm up. That'll all start coming next week so stay tuned! As for Malta, you can find all of my guides in this category here.
---
PIN ME