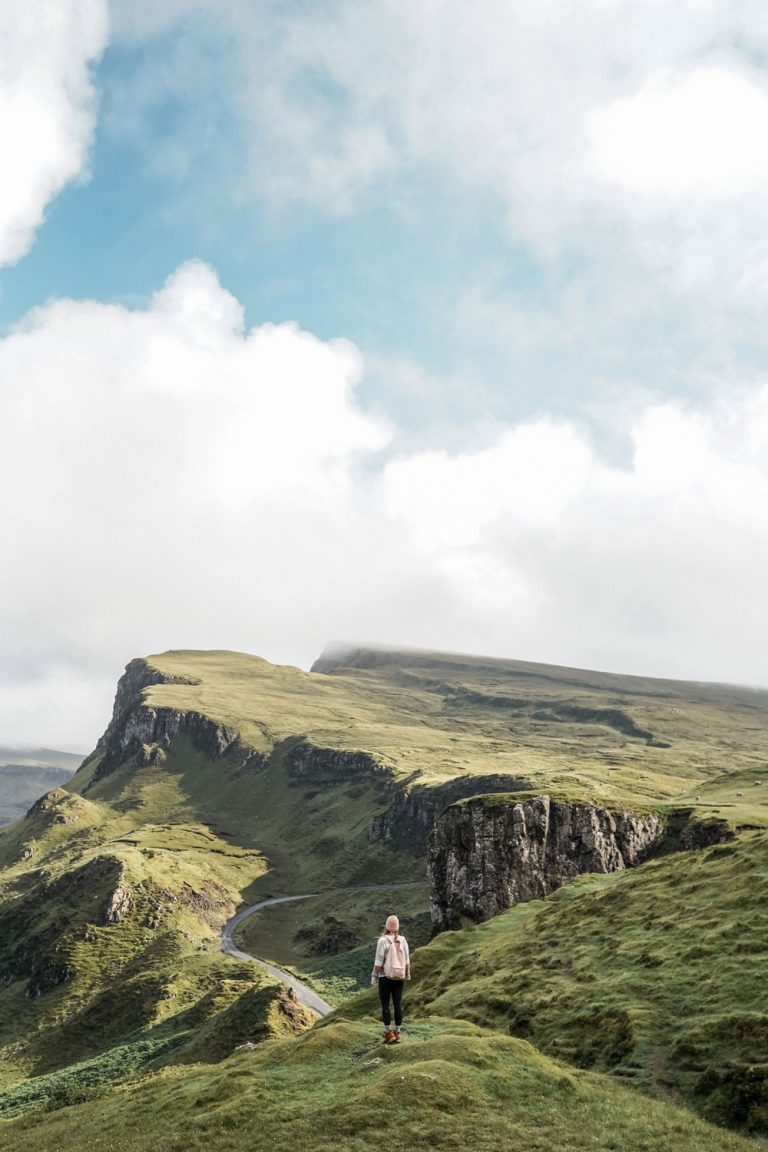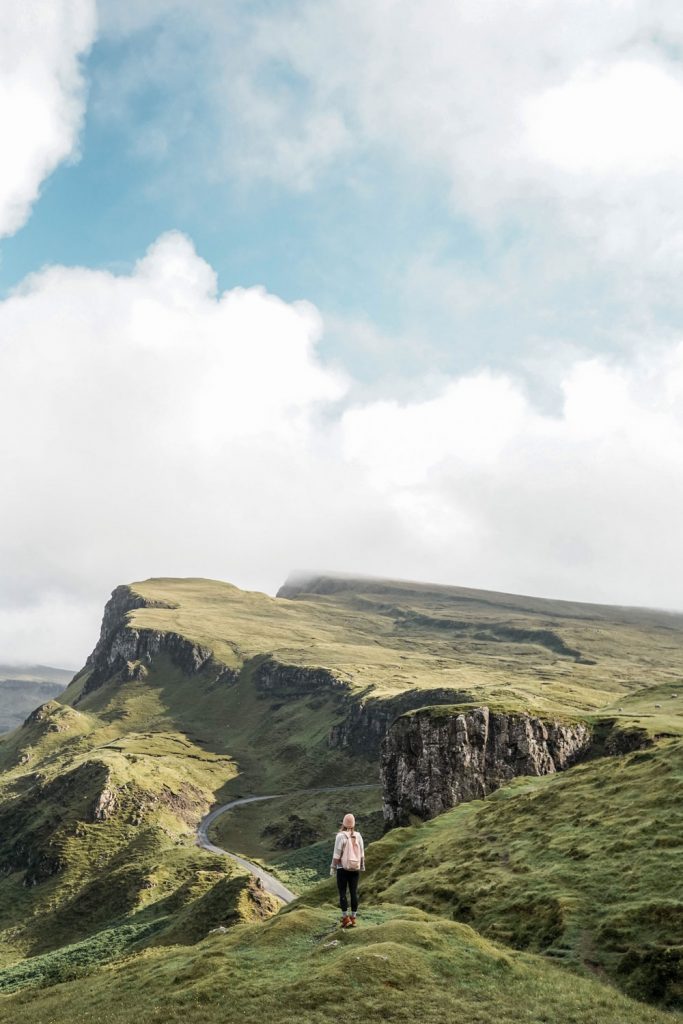 I've been meaning to get to this post and to properly introduce my TVOB Lightroom Presets to you for some time but between being pretty heavily pregnant, trying to do all of our baby prep, being in a prenatal appointment it feels like every other day & just trying to stay on top of work, this summer has felt very hectic and like it's really gotten away from me! Better late than never though, right? Also wanted to make sure I shared my presets & my whole mission with them ASAP as I have another exciting project in the works that I've had a lot of requests for over the years so stay tuned for that! Hoping to get that released before I release, well…my baby (we're officially 4 weeks away from being term & 7 weeks away from being full-term, so the clock is kicking). But today, I want to share more about my TVOB Presets (namely, my current collection for sale which is the Classics Collection, a set of 6 extremely versatile, all-season presets you can use either on desktop or on the free Lightroom Mobile app) & how the presets came to be!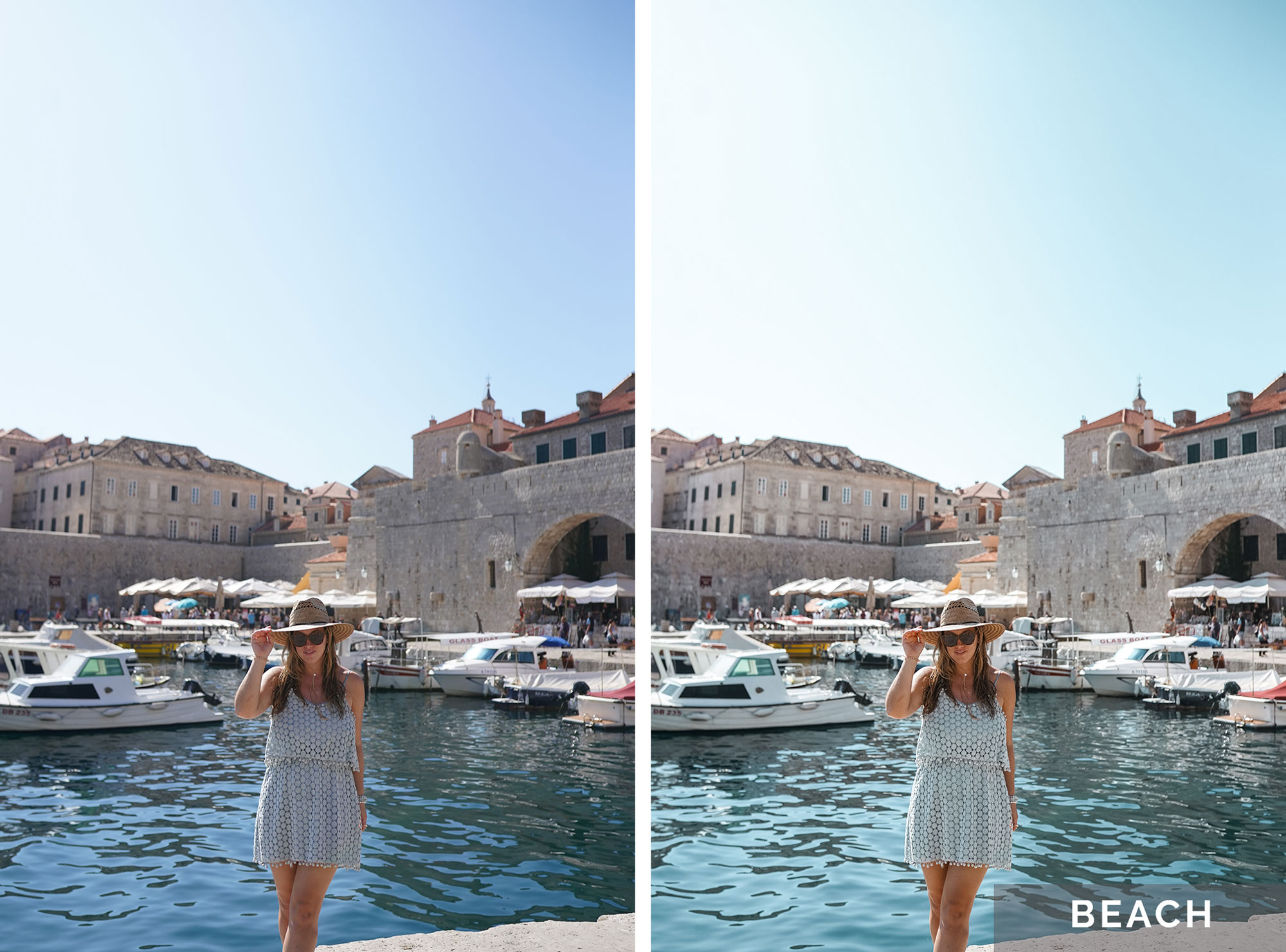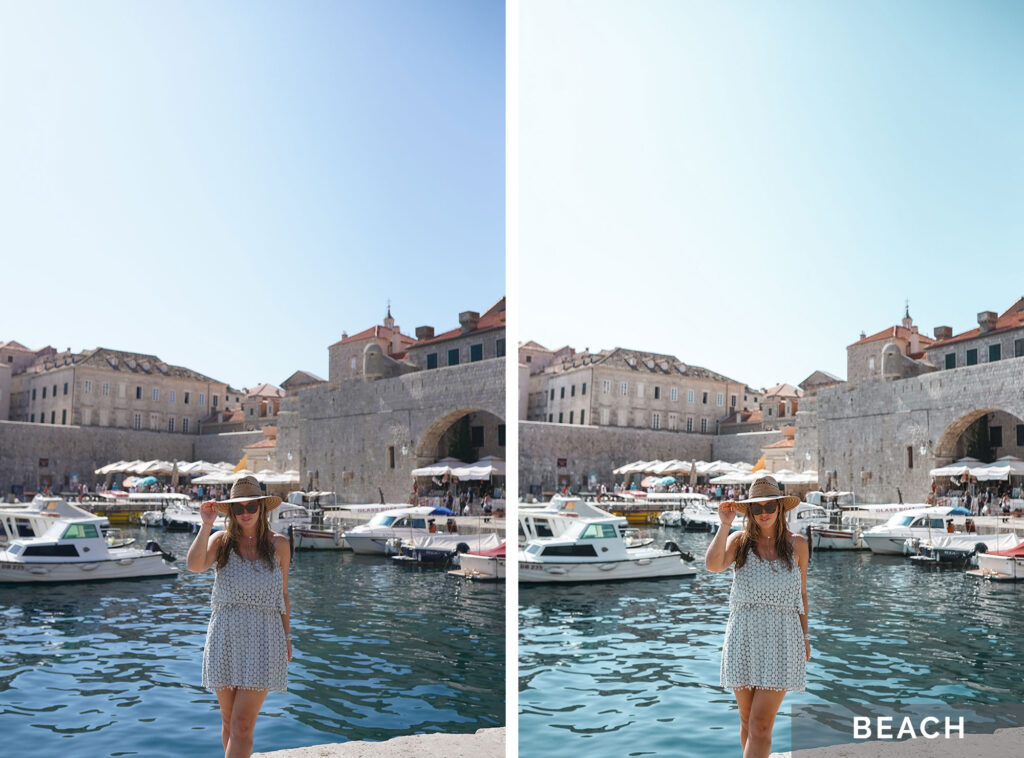 Like so many other bloggers/photographers who've been at this blogging & photography game for awhile, I've kind of developed my go-to style and edits for specific situations, trips, etc. Whether it's in Scotland & using my Landscape preset for all the sweeping mountain views or I'm in Croatia & using my Beach preset on repeat for those warmer, soft tones (seen above in Dubrovnik!), I found I was using the same base presets almost always and then just modifying and perfecting them for each location. To that end, I'll have location-specific ones coming soon, like the edit I created in the Rockies that was built upon my Landscape preset. But I knew that I wanted accessibility and ease to be key, as I wanted these to work for any photographer regardless of skill level or experience!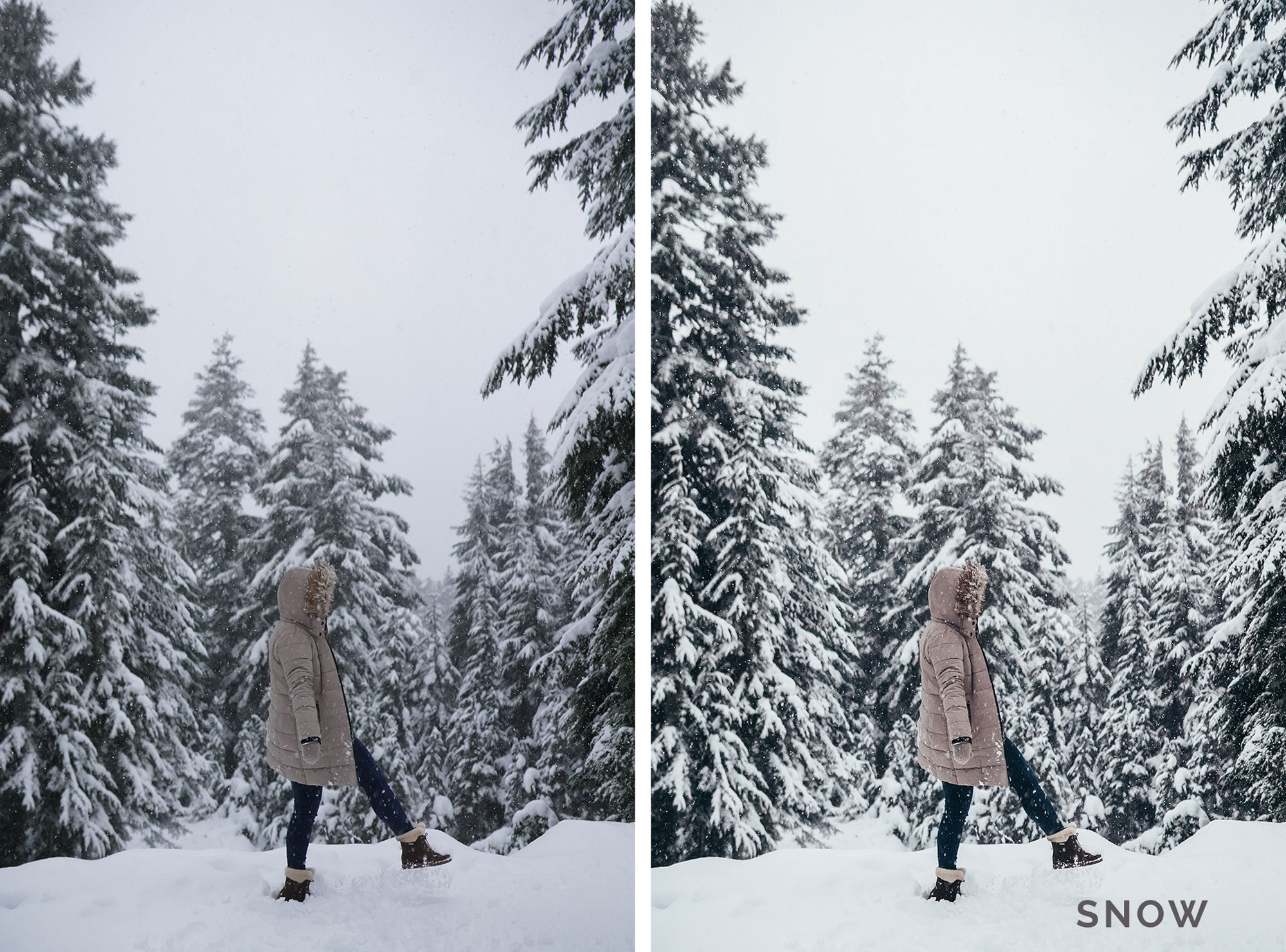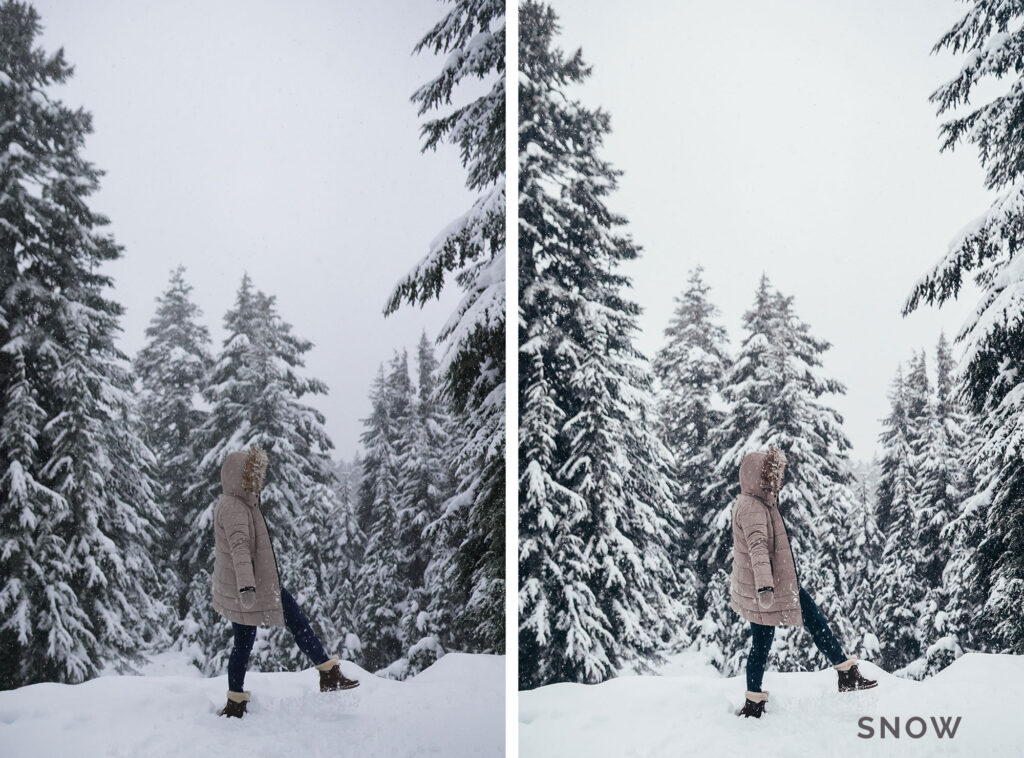 I hate when bloggers say the old "sooooo many of you have been asking me about x y z" but truly, I've had so many requests about my edits, how I edit, if I'll ever have any presets for sale, etc that when I was creating my new site design, I decided to try to time up the sale of my presets to go along with it. As mentioned above, I wasn't always sure how I'd package my first collection…would it be location-specific? Maybe my fave West Coast ones, working locally and then extending my collections to more far-flung destinations?
But in planning out everything & really thinking about it, I felt like it'd give the most range, the most versatility & the most longevity to kickstart my presets with a set of essentials first, comprised of 6 presets that will take you from winter to spring to summer to fall, and to also work in just about any setting. My other goal was to only share presets that will elevate your snaps – I didn't want to share presets that would obliterate your pictures, but I wanted them to be subtle and beautifully enhance your photos.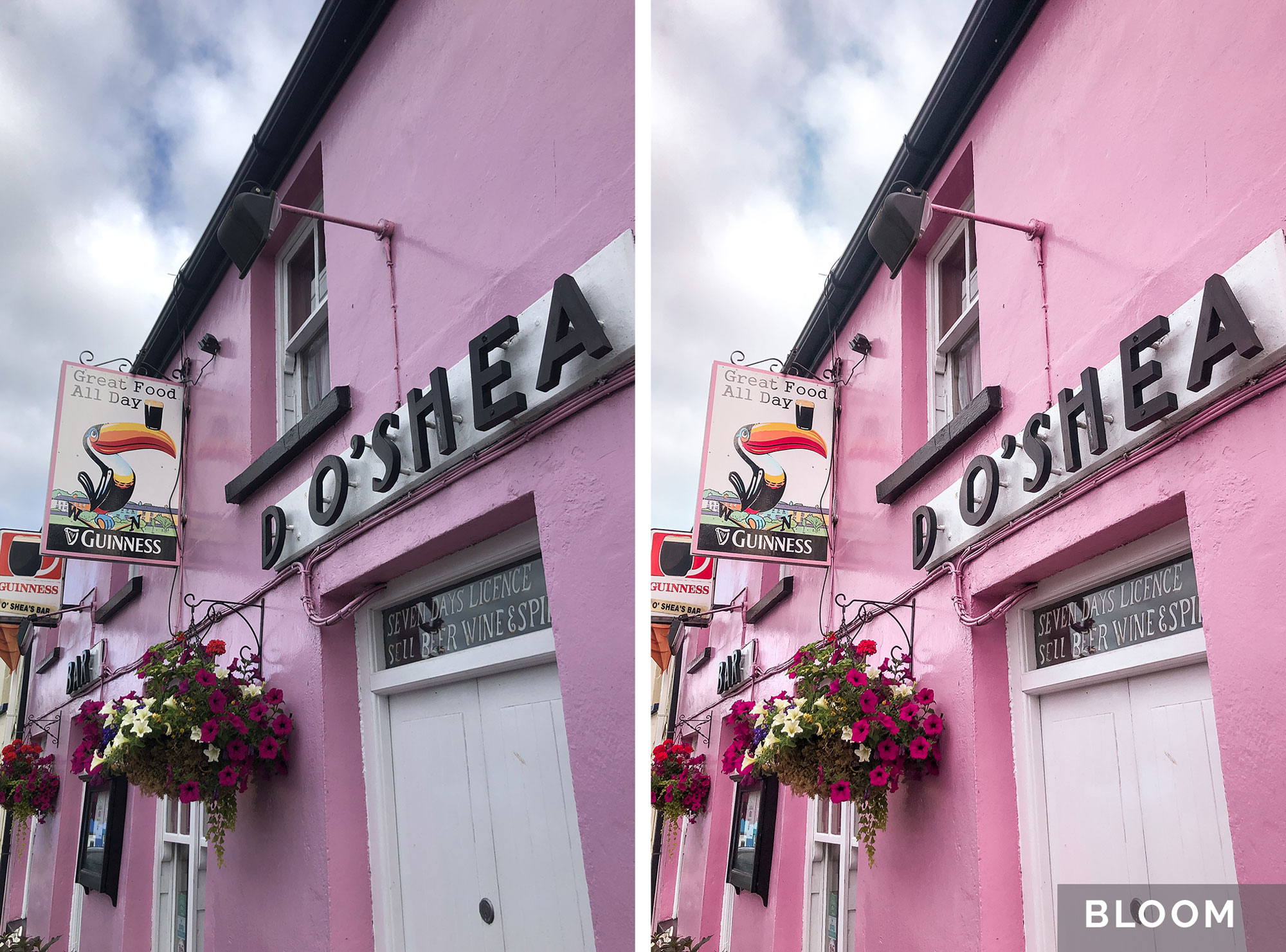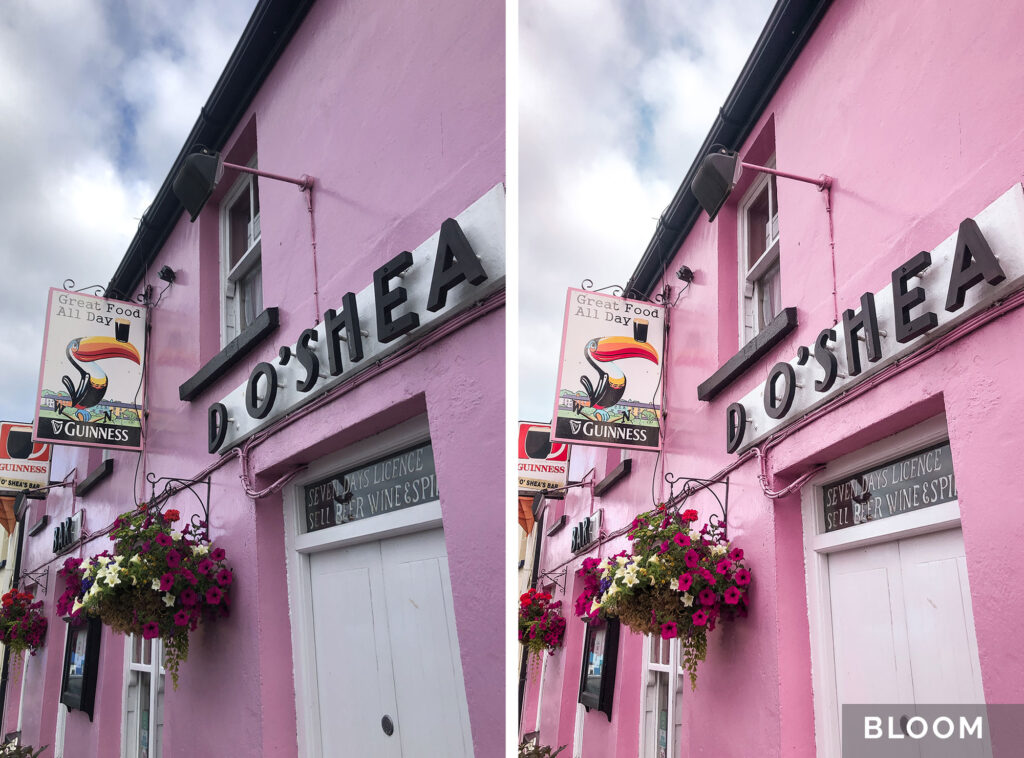 And that's how the Classics Collection was born! Available in Mobile (you just need the free mobile Lightroom app, available in your app store), Desktop (which you need an Adobe Lightroom subscription for) and Complete, which includes both Mobile & Desktop, this set is designed to take you through every season and every setting, instantly elevating your snaps in one click. Here's each preset below!
---
Beach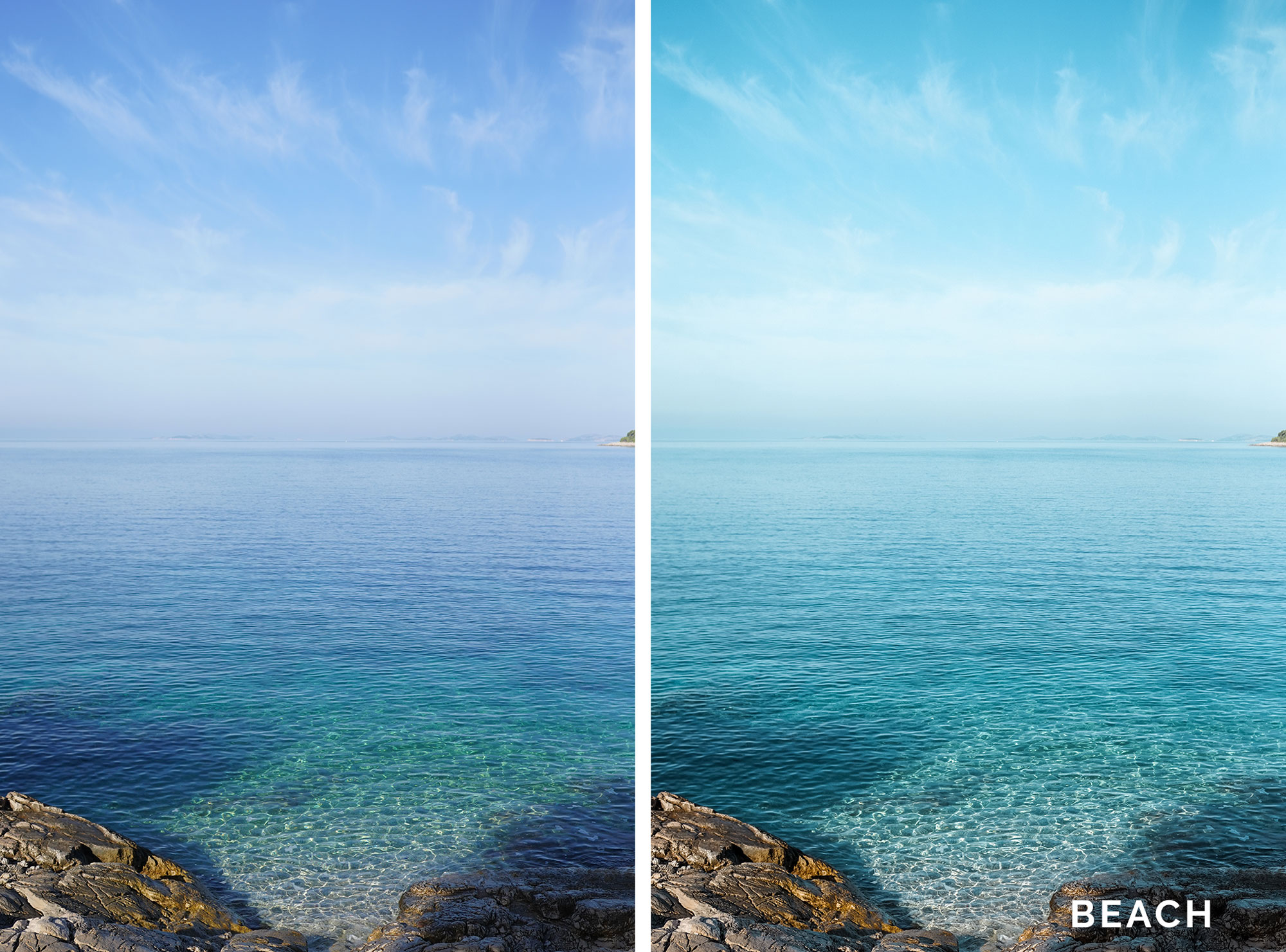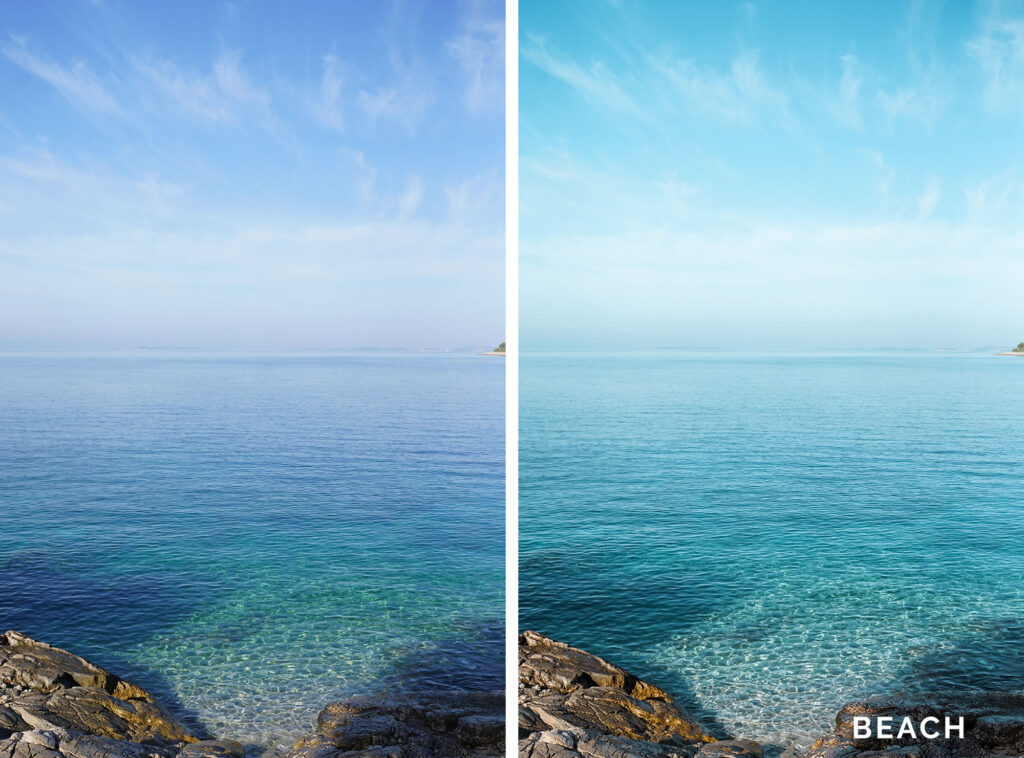 This is easily my most used summer preset – any of the snaps you see on my stories are edited really quickly and in one click with my Beach preset from the mobile collection. I'm such an ocean lover, I wanted to create something that could take me from the more rich blue oceans of the West Coast to the vivid turquoise of the Adriatic Sea and beyond. This also happens to be a great selfie preset! It brings out the warmth and the vivid blues of any shot, so while it's designed for the beach, water, etc, it also works amazingly for city shots as seen below in Edinburgh.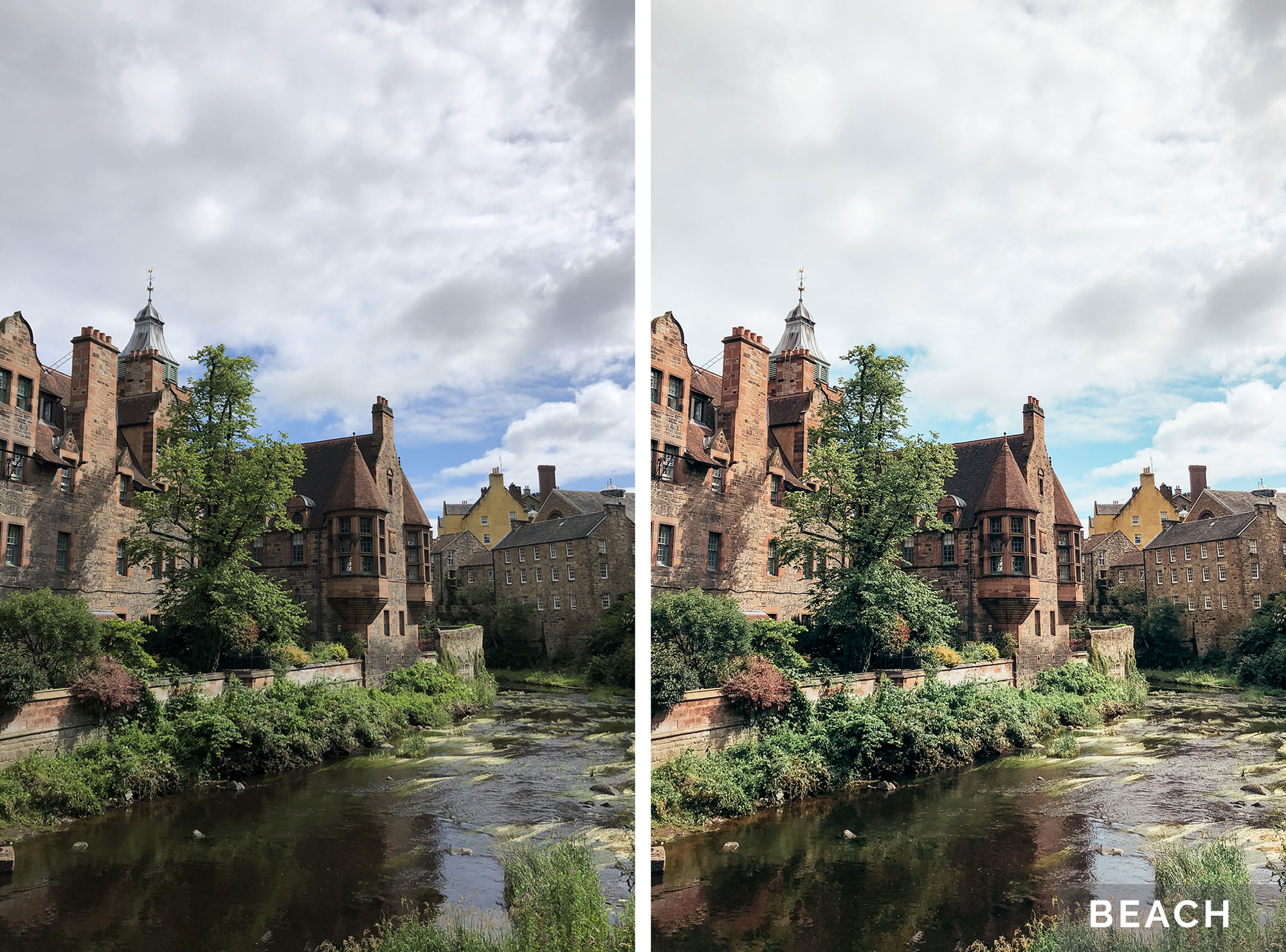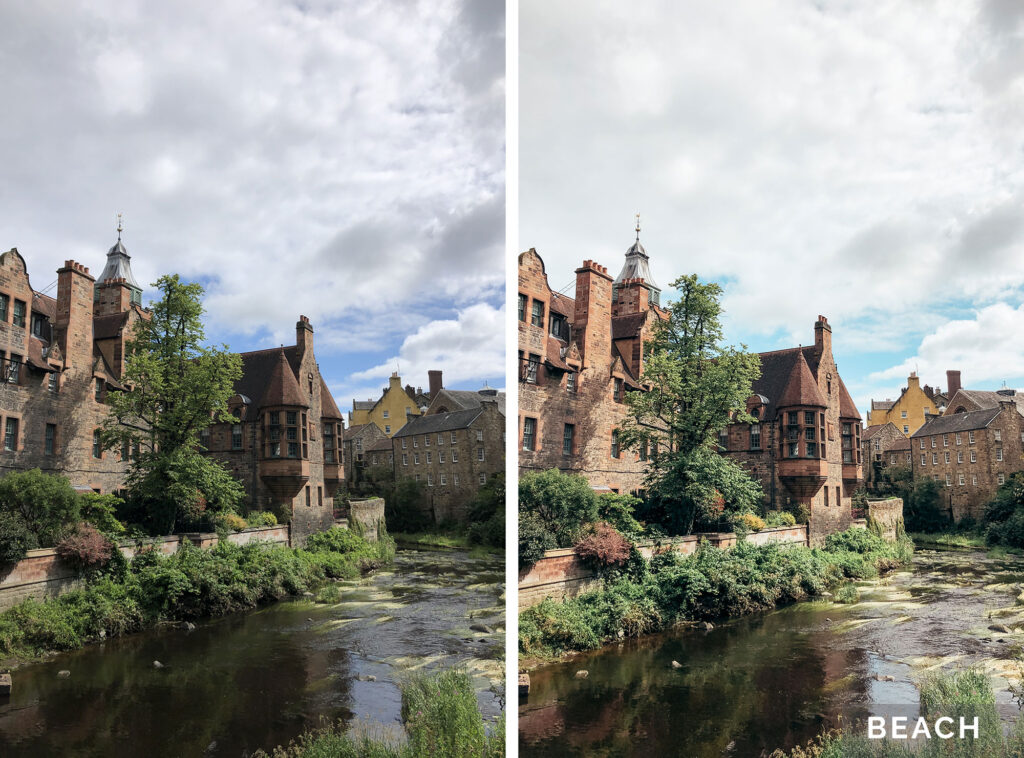 ---
Bloom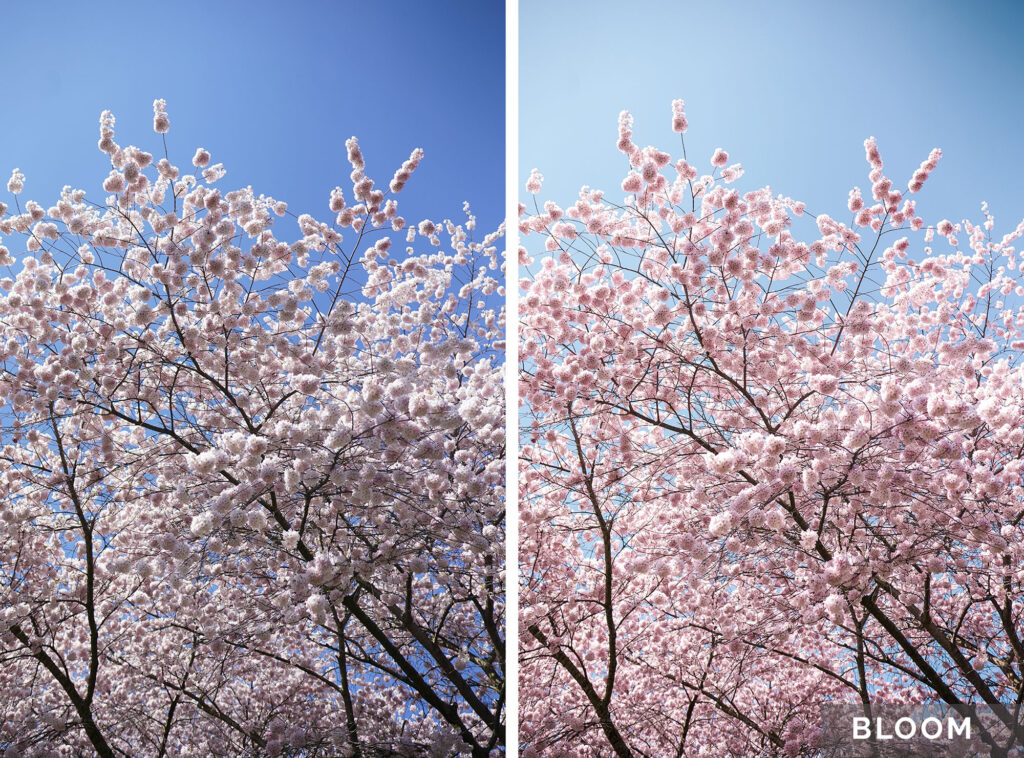 As you guys know if you've been following me for some time (or even just since the spring), I literally live for cherry blossom season. I'm an April baby so it's just such a happy time for me, between the gorgeous pink blossoms coming out to my birthday around the corner. I designed this preset to instantly add a beautiful cast of rosiness over any picture, and it works amazingly for any floral shot but also just for any pic you want to bring a rosy, delicate look to , as seen in that snap of an Irish pub on the Ring of Kerry above or this vivid shot from Havana below!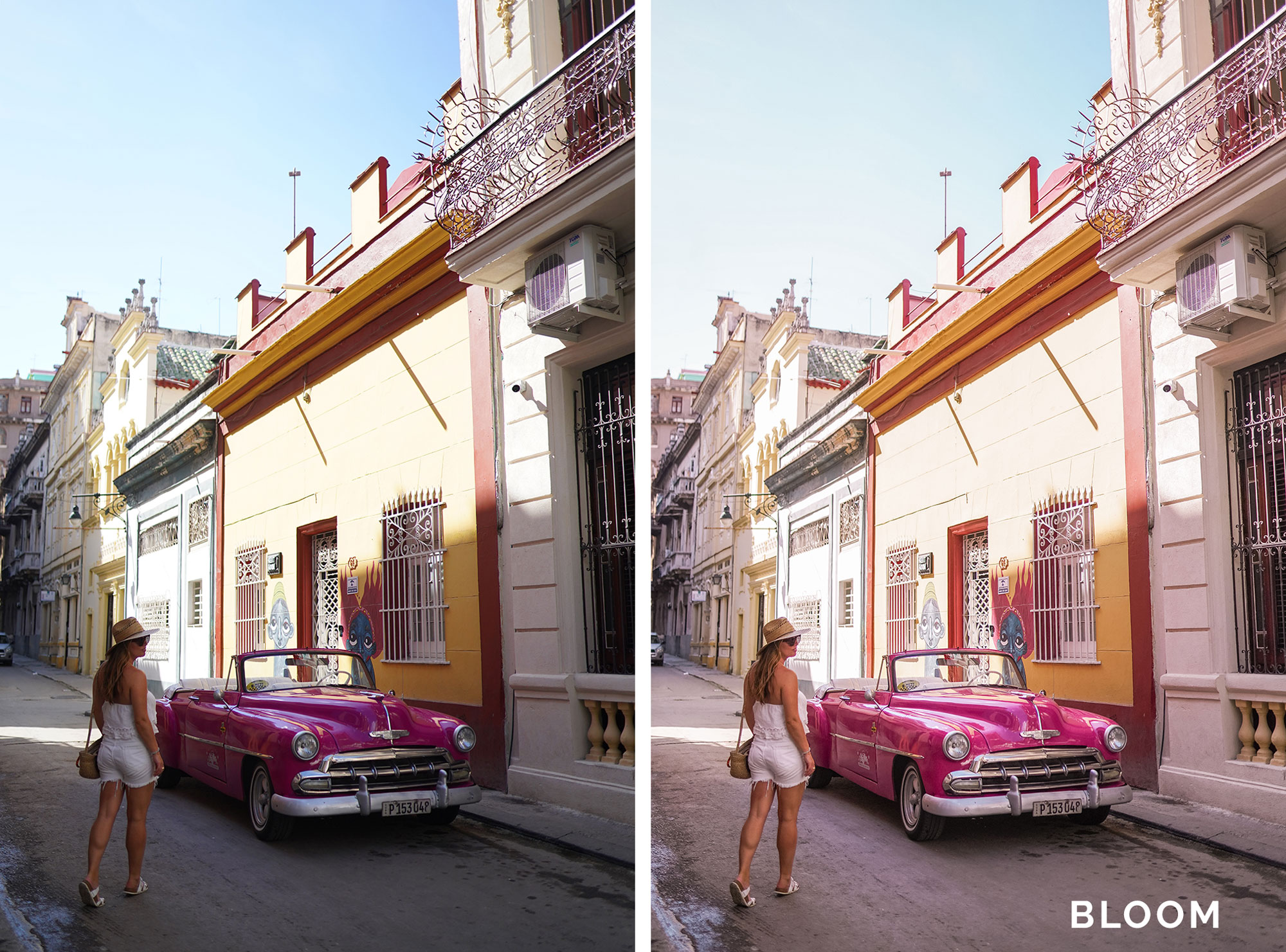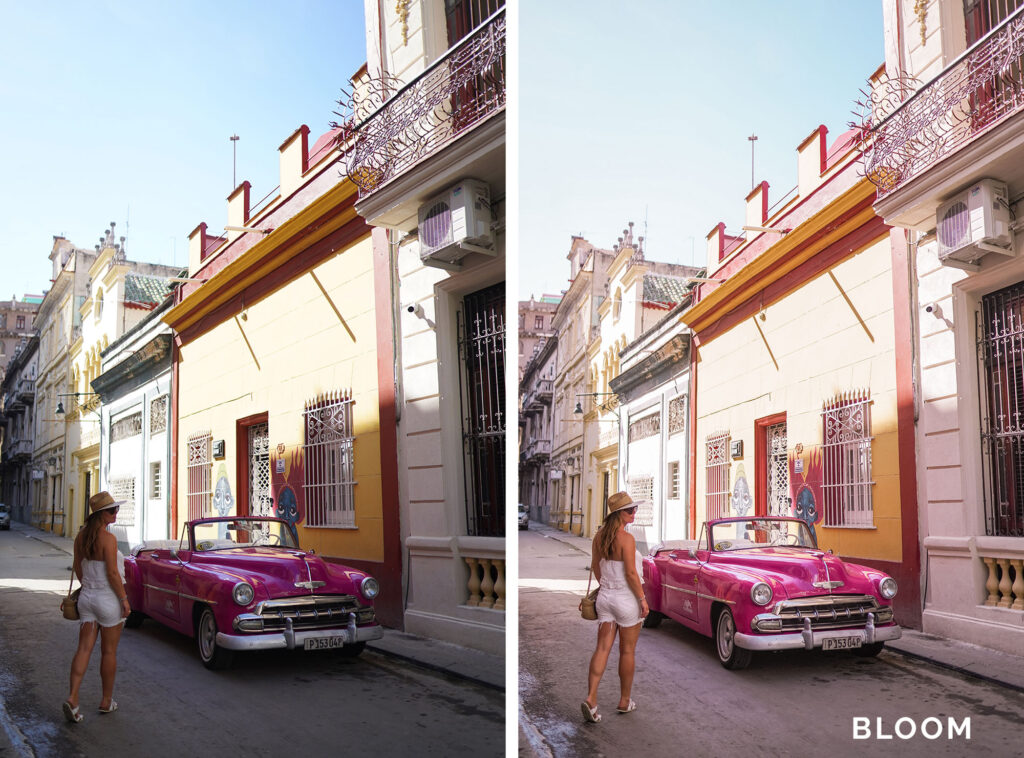 ---
Decor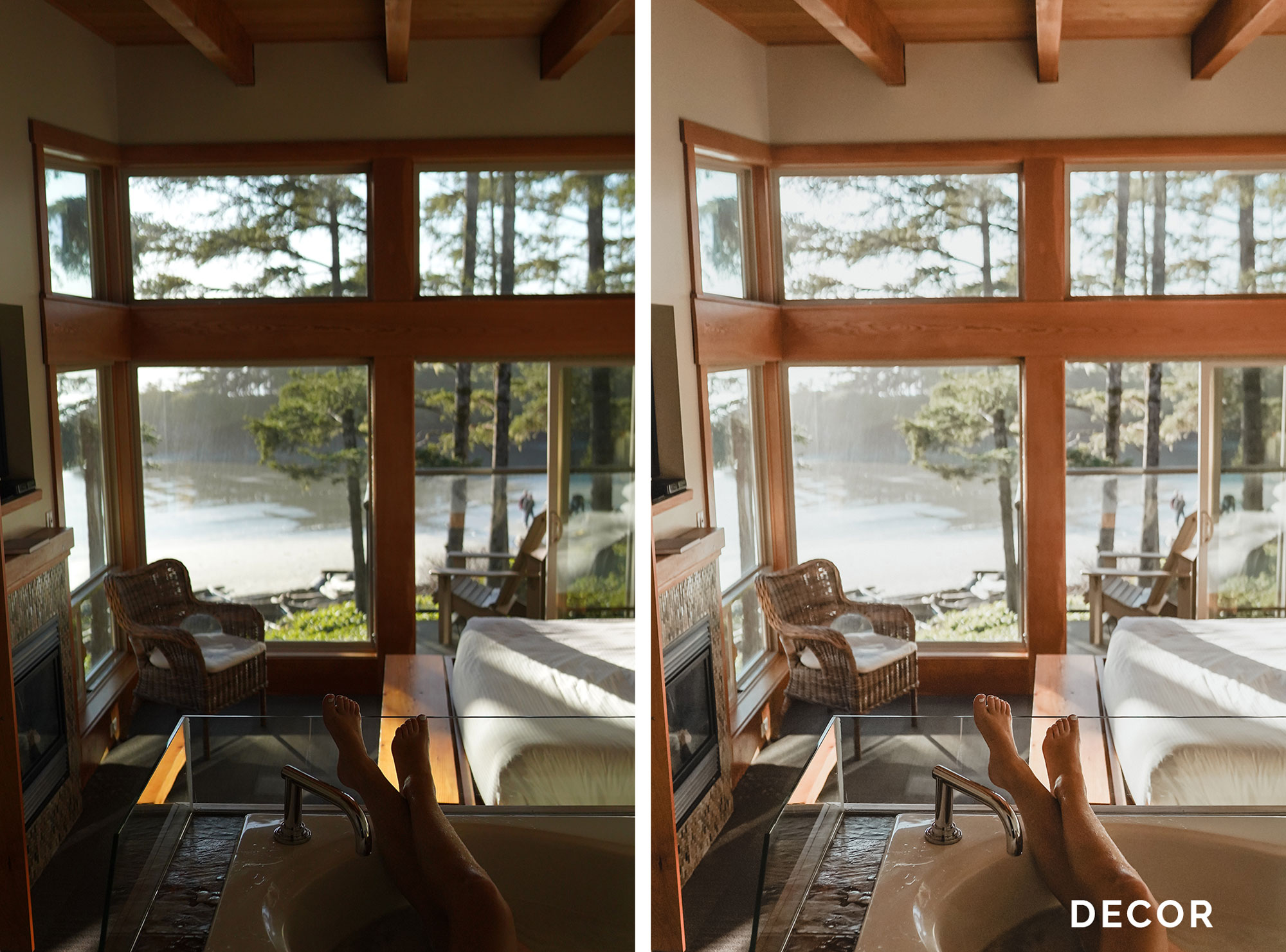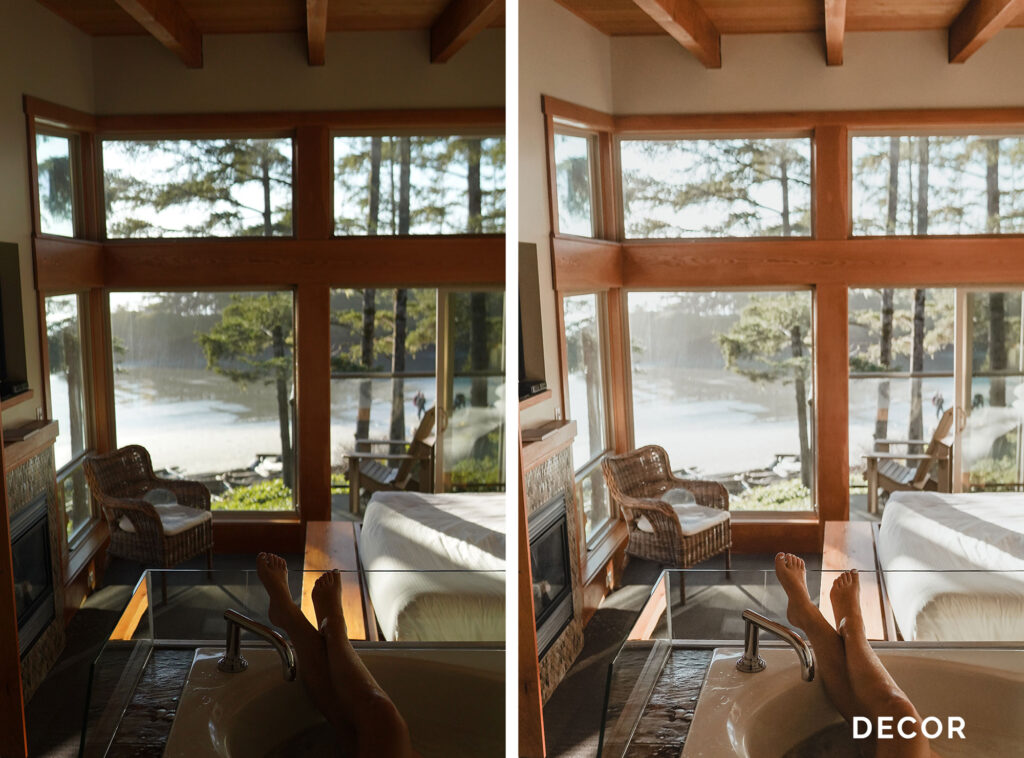 Crisp & clean was my goal in creating Decor – I use this for any shot of me at home, hotel interiors (which is a lot of what I generally shoot though COVID has slightly slowed that down for me these days, sigh), vignettes or even food shots, etc. One of my best friends loves this for her dog snaps! It just creates an airy and crisp effect, reducing any yellowy cast that often happens in interiors. I love it on the fly with shots I'm sharing to my stories as well as it'll just brighten up a darker pic, like this snap in Glasgow at an unreal Indian restaurant below!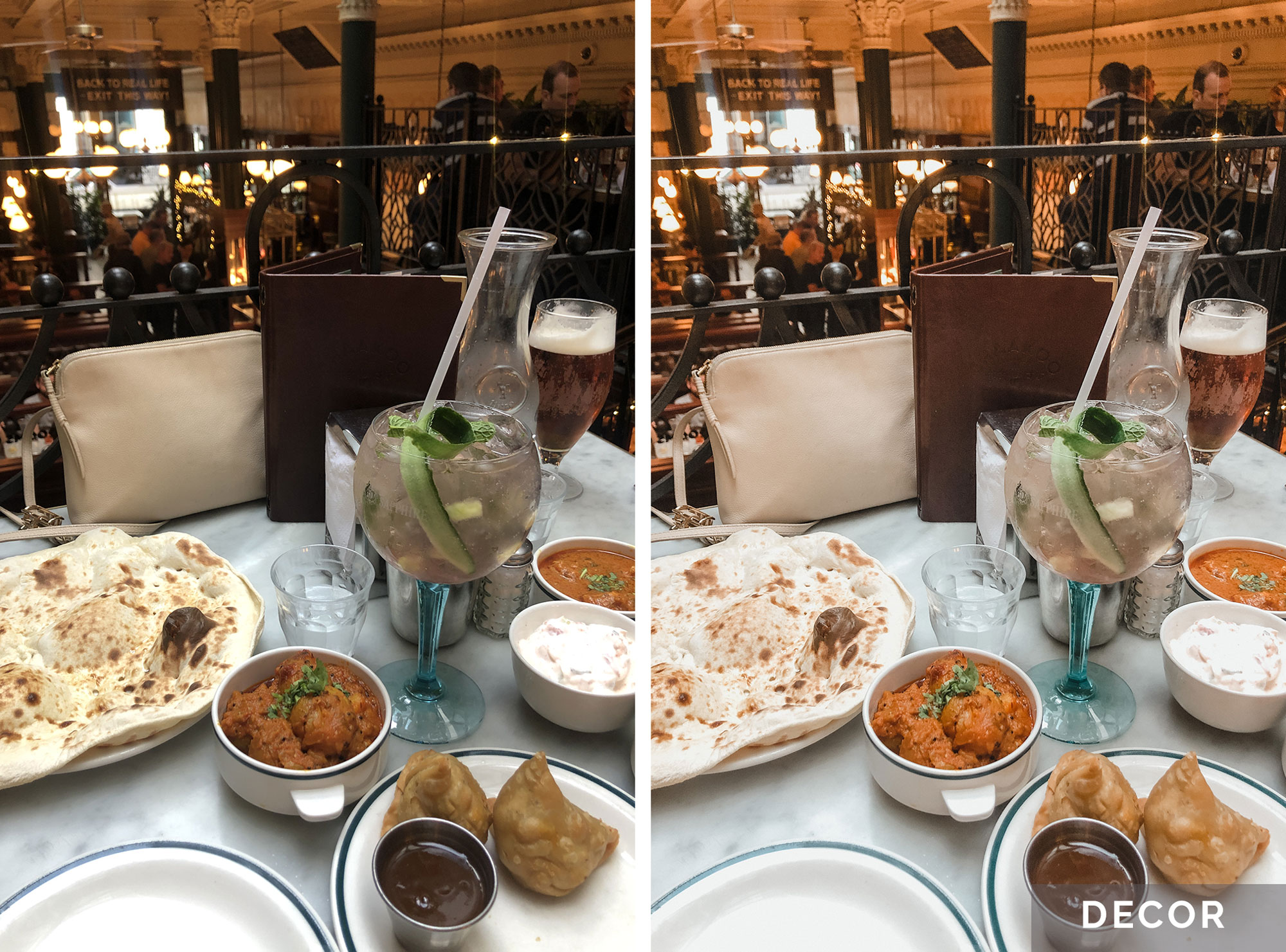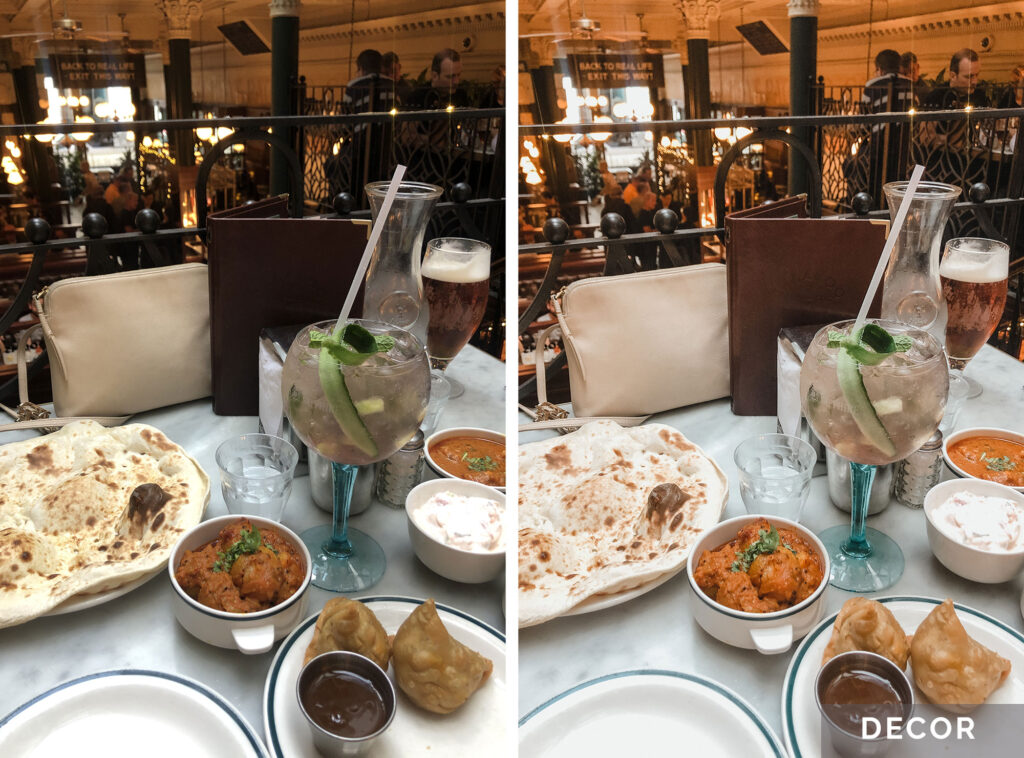 ---
Landscape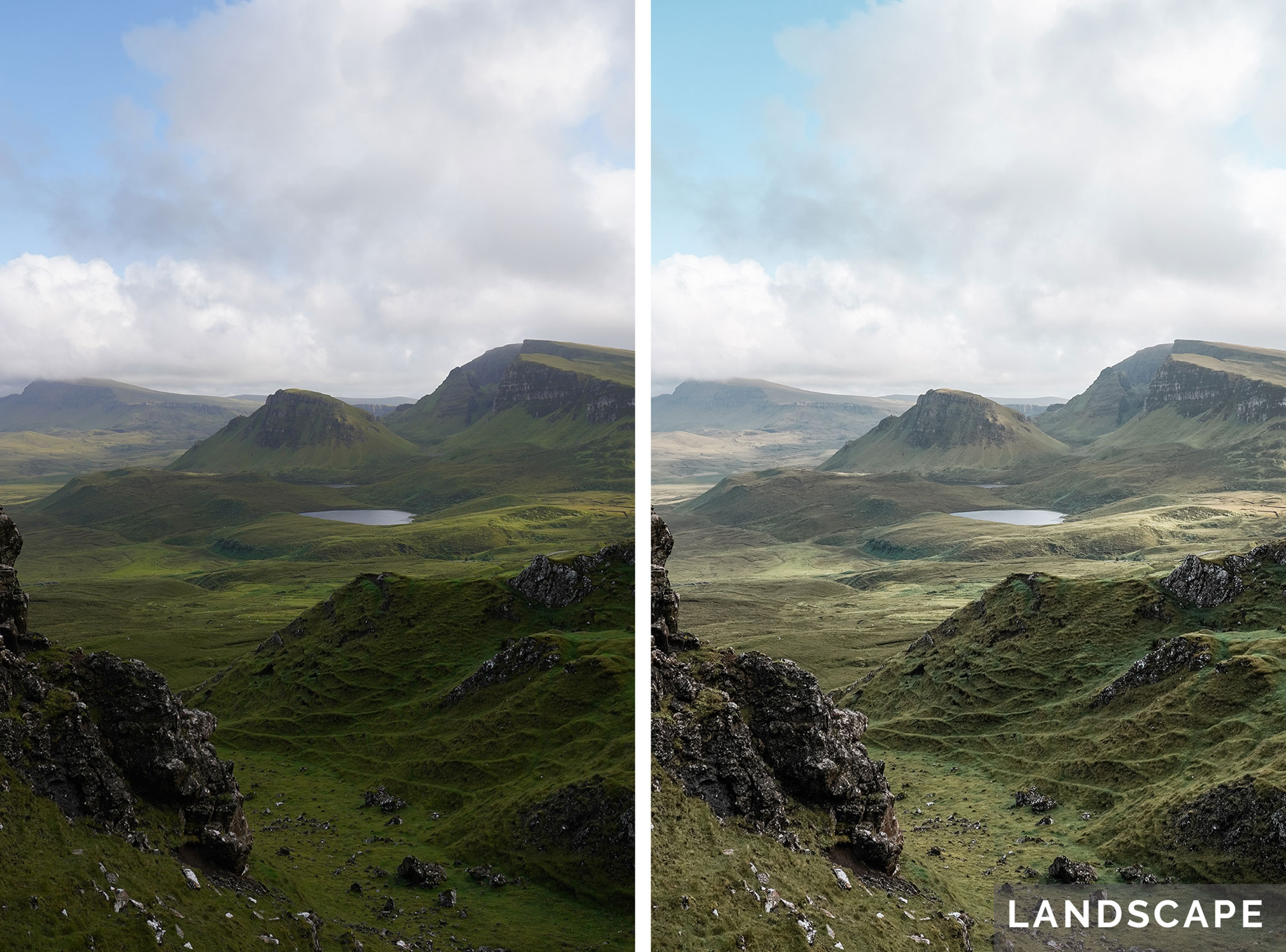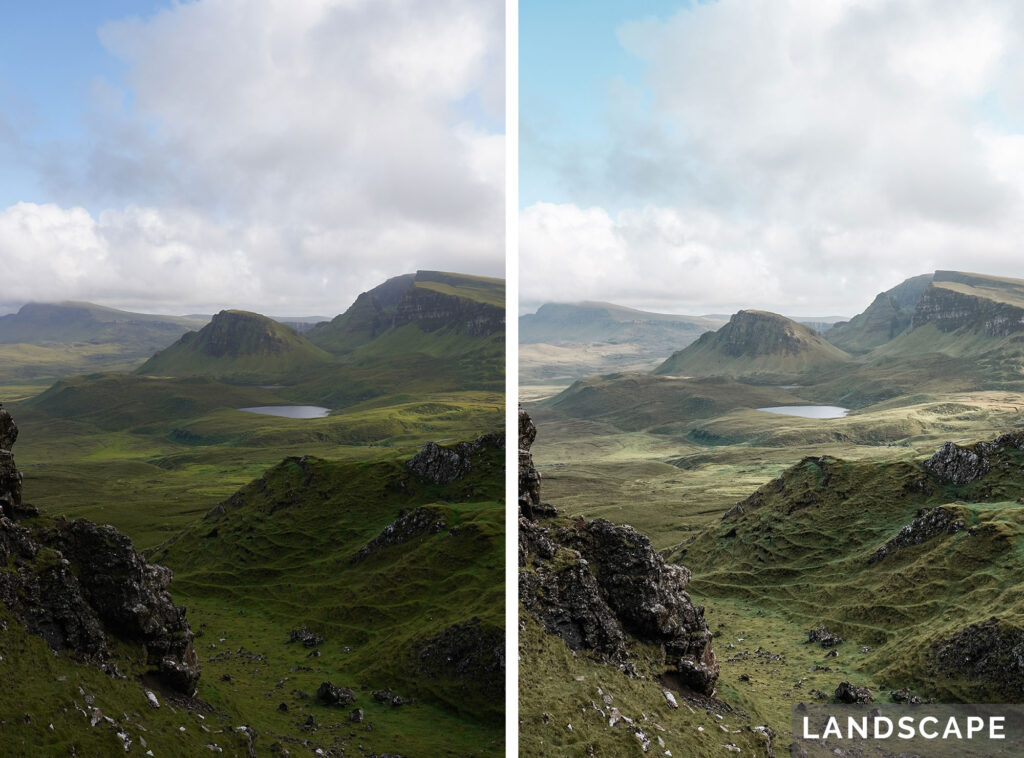 Outside of the summer, I'd say Landscape gets used the most year-round. Especially given where I live on the West Coast with beautiful forest all around, mountain views, etc, it just works so well for a nature-driven shot (as its name implies) though it's also amazing for city snaps! It brings out the texture and sharpness of a shot, while brightening up greens & making blues richer. For the mobile collection, I included a cloudy day boost because especially when I was in Scotland, found myself doing the same little edit to the many cloudy or rainy shots I was getting there (it is Scotland, after all). So with the mobile set, you're effectively getting a free little preset added in though I treated it more as a boost! You can see the cloudy day boost below.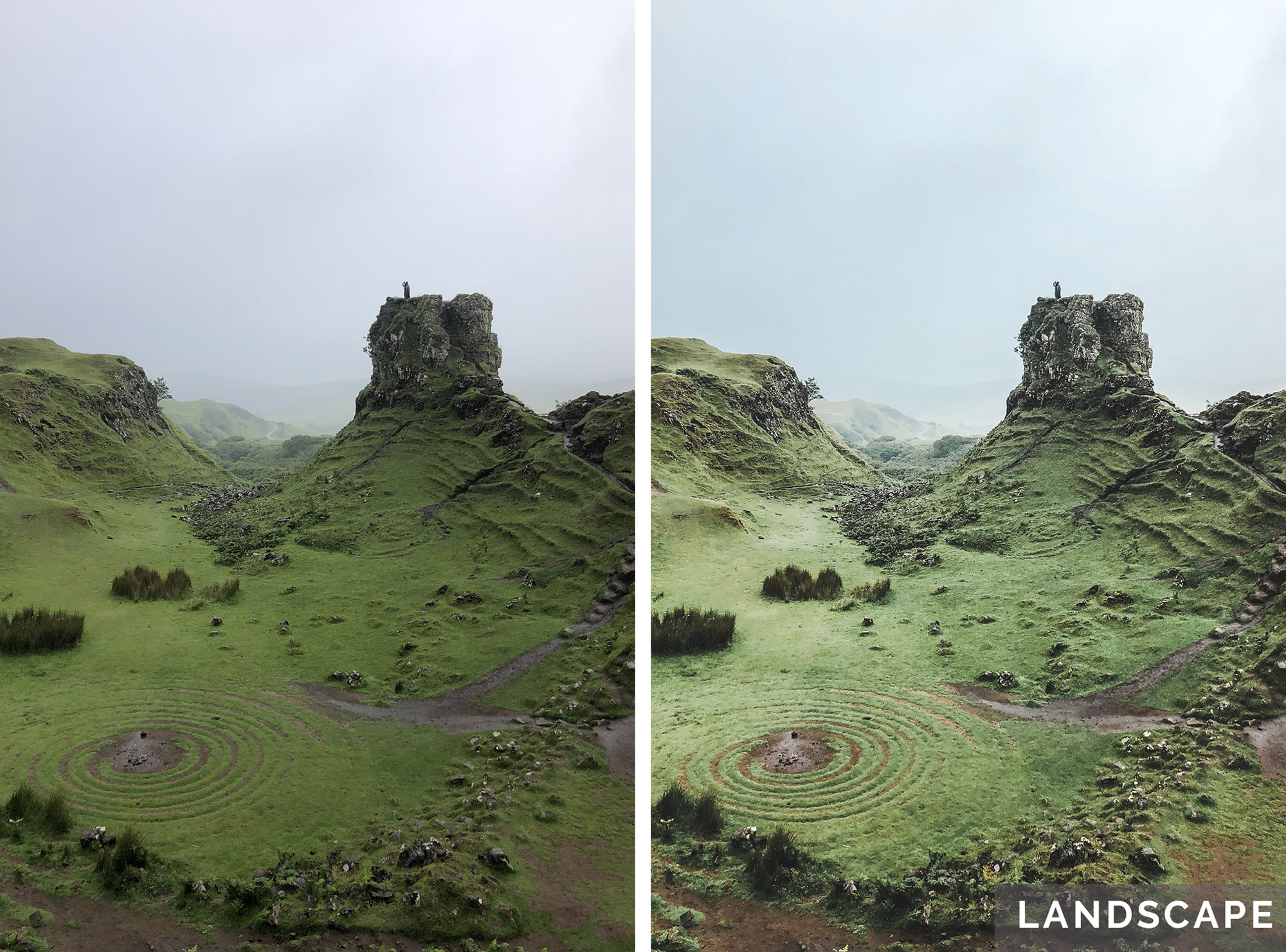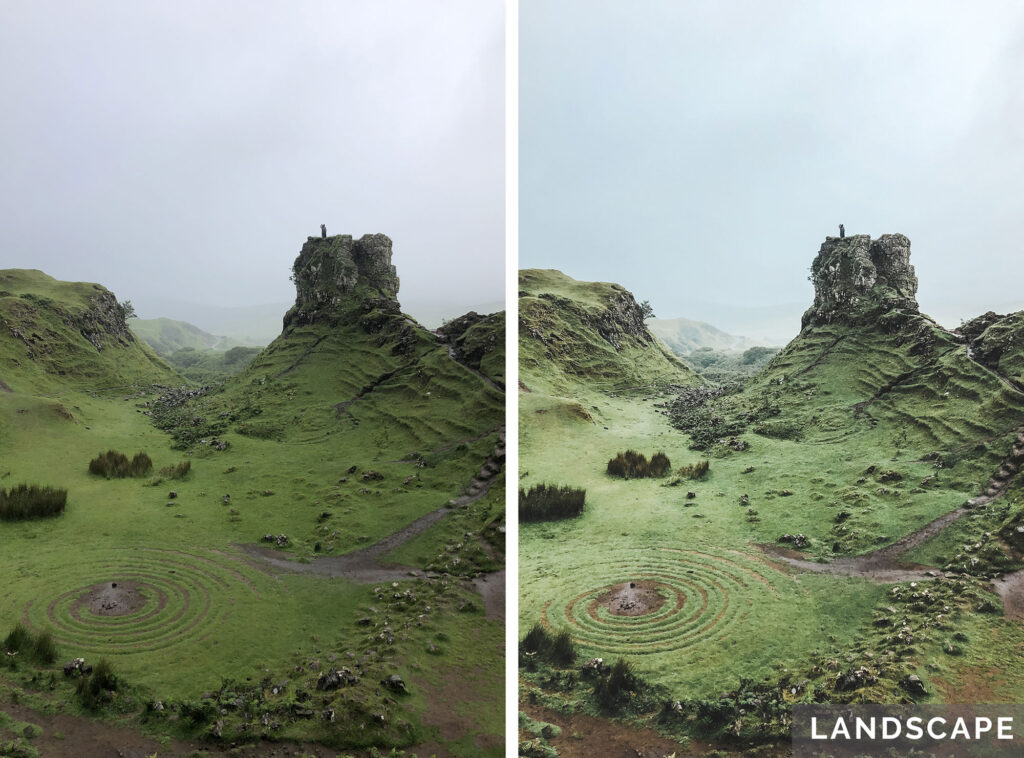 ---
Snow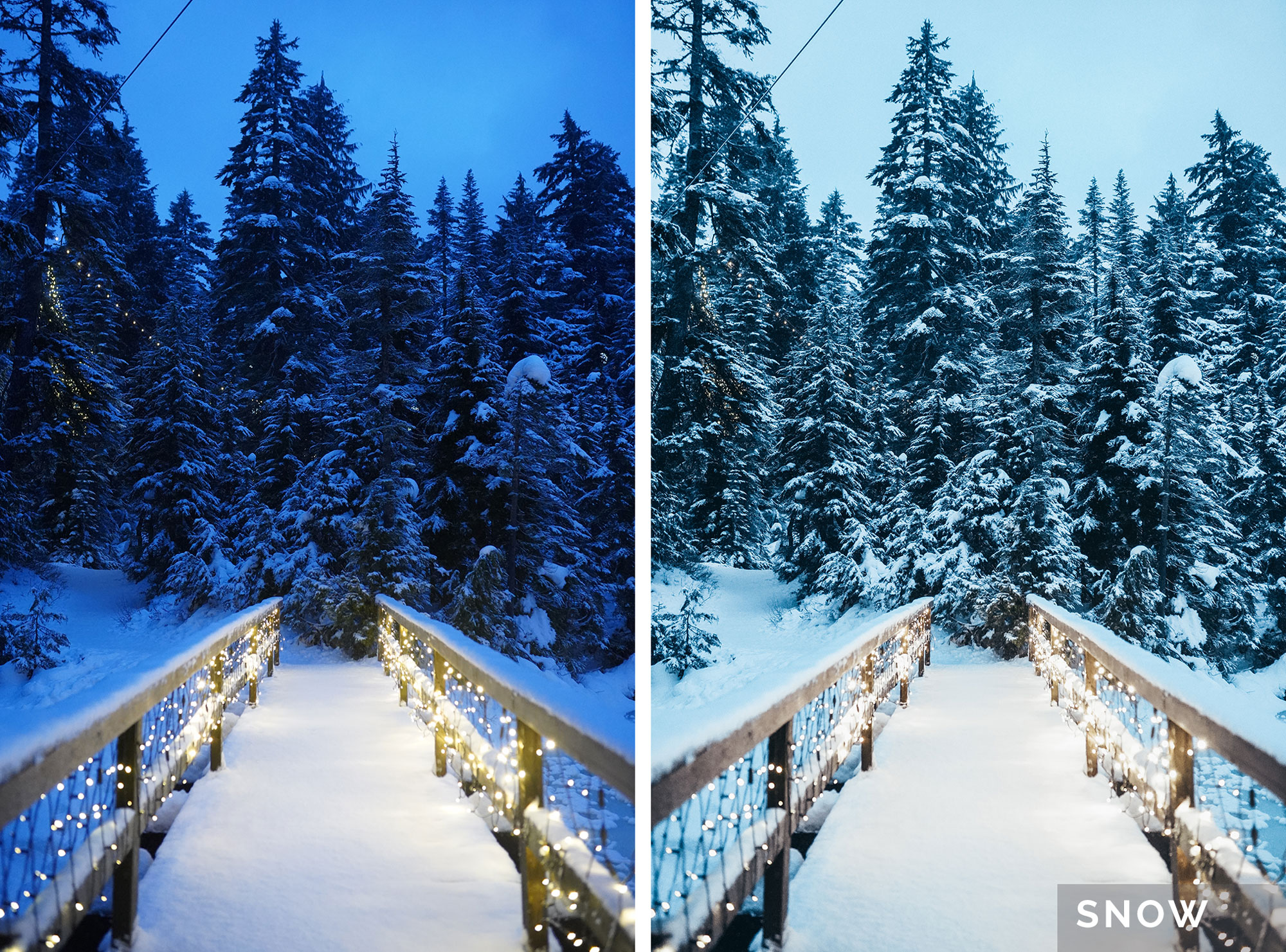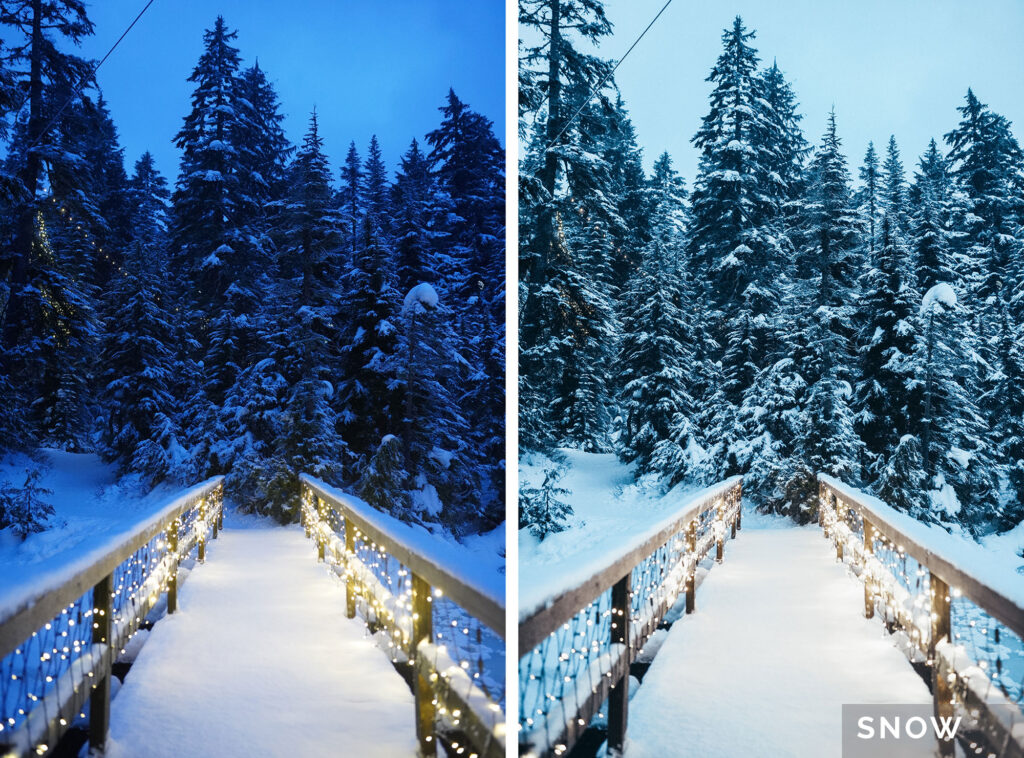 Fun fact: other than Landscape, my top performing pics on Pinterest are generally usually with the Snow preset! I love an icy, cool look for the winter, and this does exactly that by adding depth and texture to your snowy or wintery snaps, while also boosting skin colour so that if you're in the snap, you're not wiped out! This is one of my longest-running presets, I remember creating it on a very snowy trip to Whistler years ago & not to toot my own horn or anything, but loved it so much that I really haven't modified it since.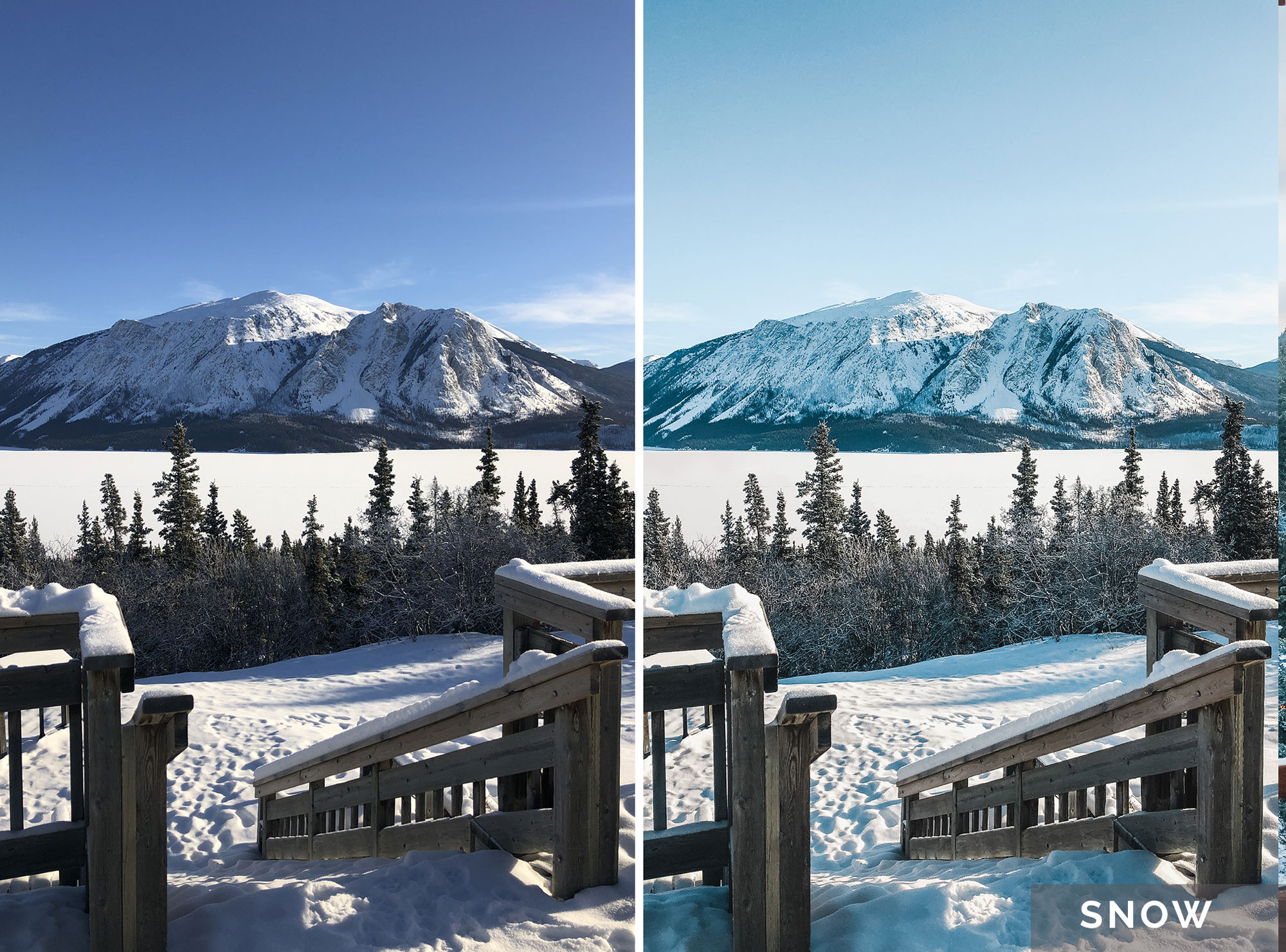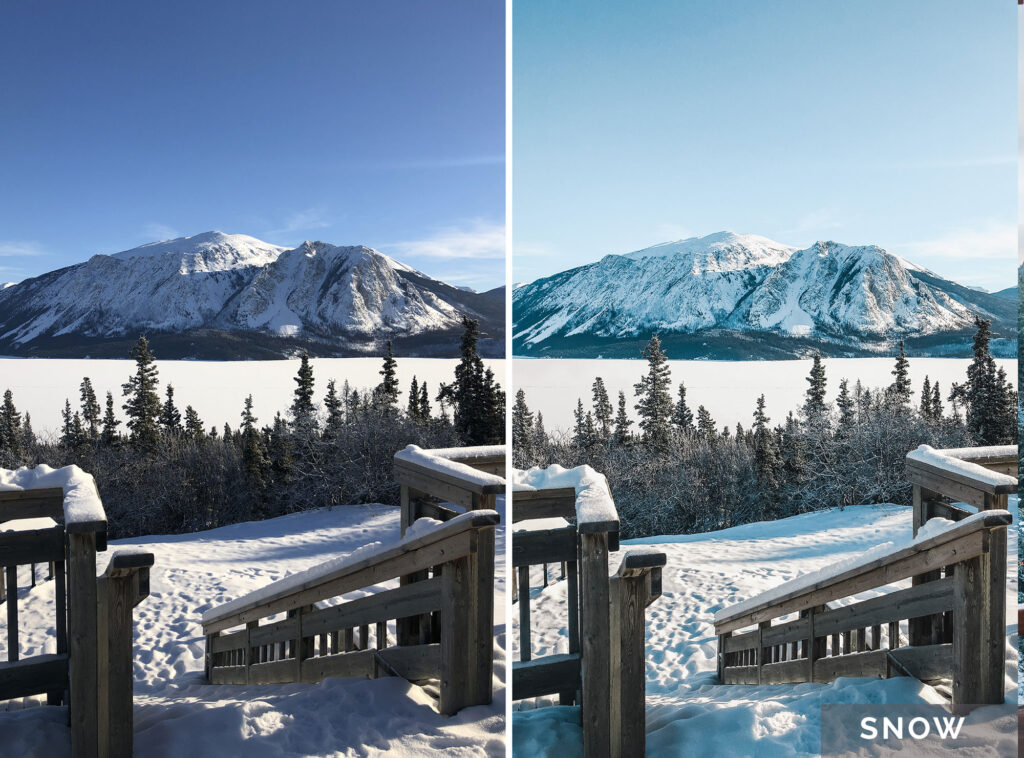 ---
Sunset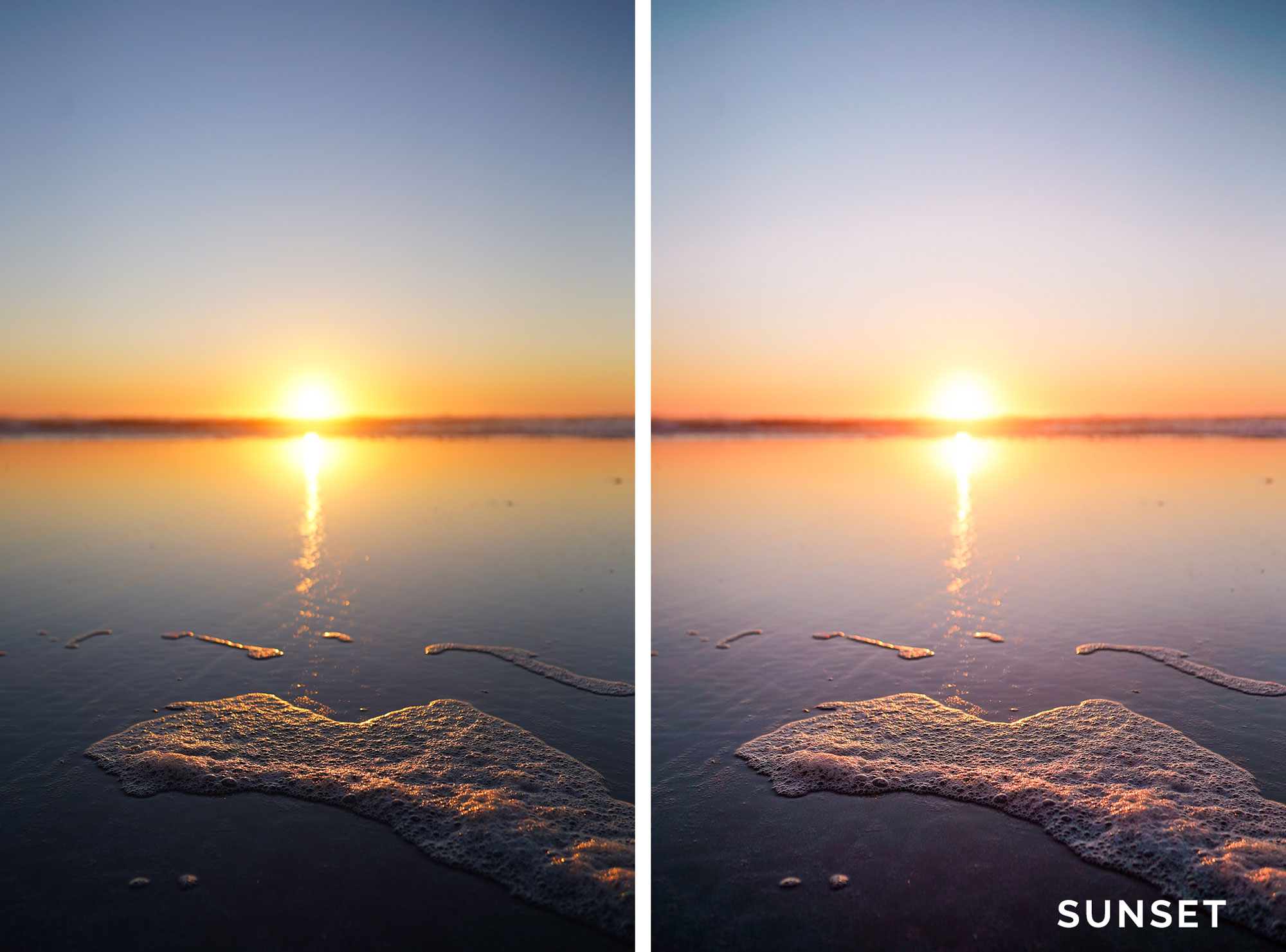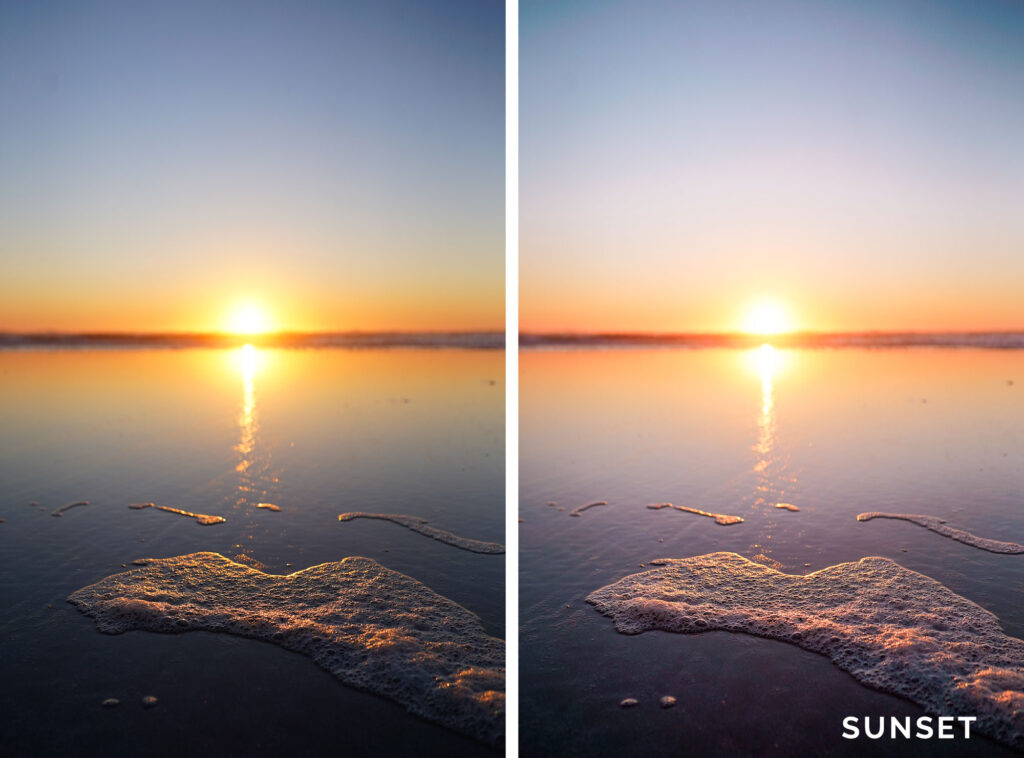 I have this thing with sunsets. Whether it's during my travels or just sneaking upstairs to our rooftop patio every night, I try to always have a bit of a moment with every evening's sunset. Other than Snow, this one's probably been my longest-running one without very many modifications. It'll bring out the rosy tones, warm up your snap & colour balance to create a really dreamy effect on any sunset snap. I like to use this on pics that are kinda twilight-y in general, even if a real vivid sunset escaped us – it just helps bring out those tones a bit (as seen in Portree on Isle of Skye below!). It instantly elevates an already gorgeous sunset, but it's also very useful on a kind of flat, cloudy shot like the one below!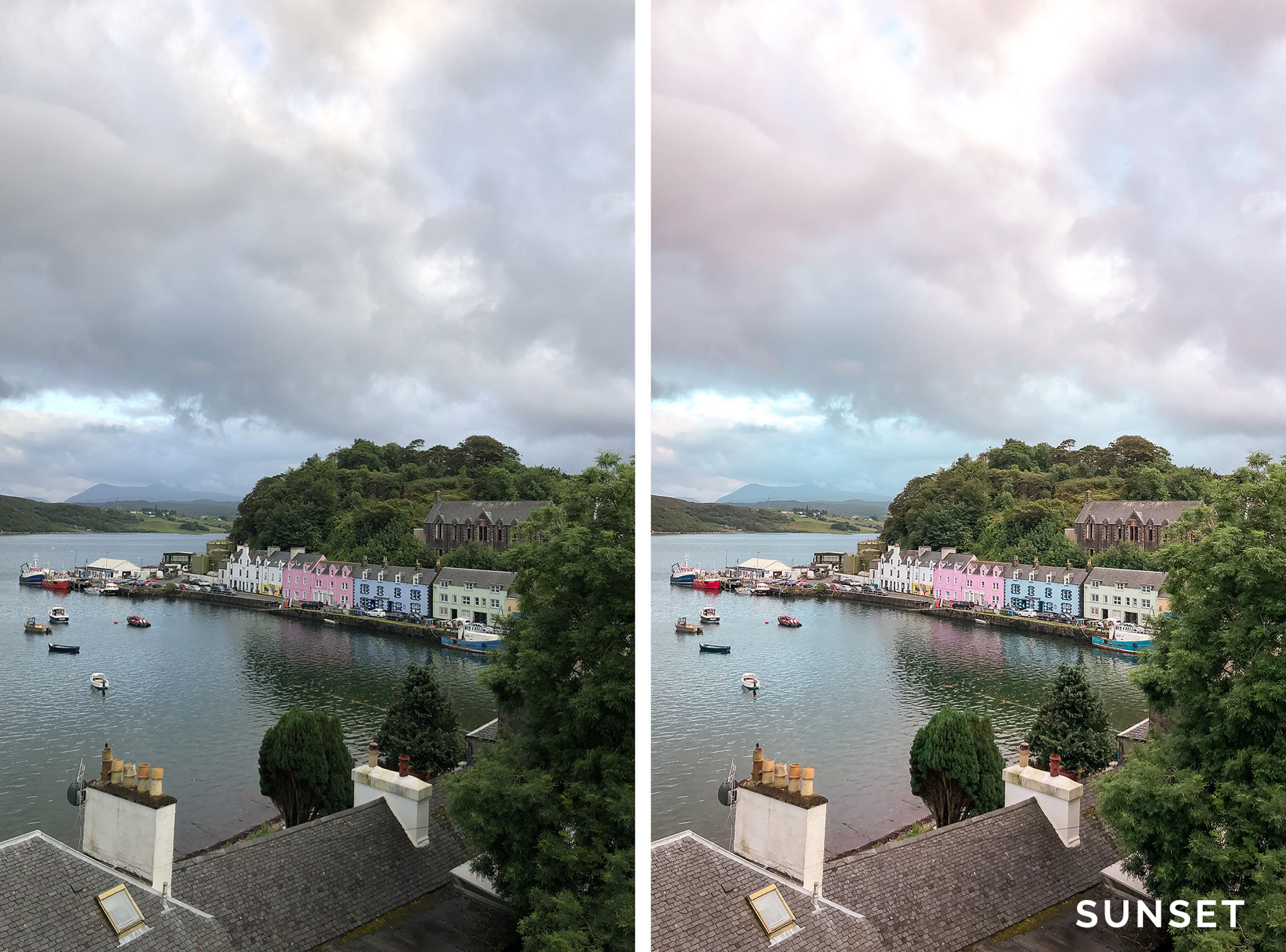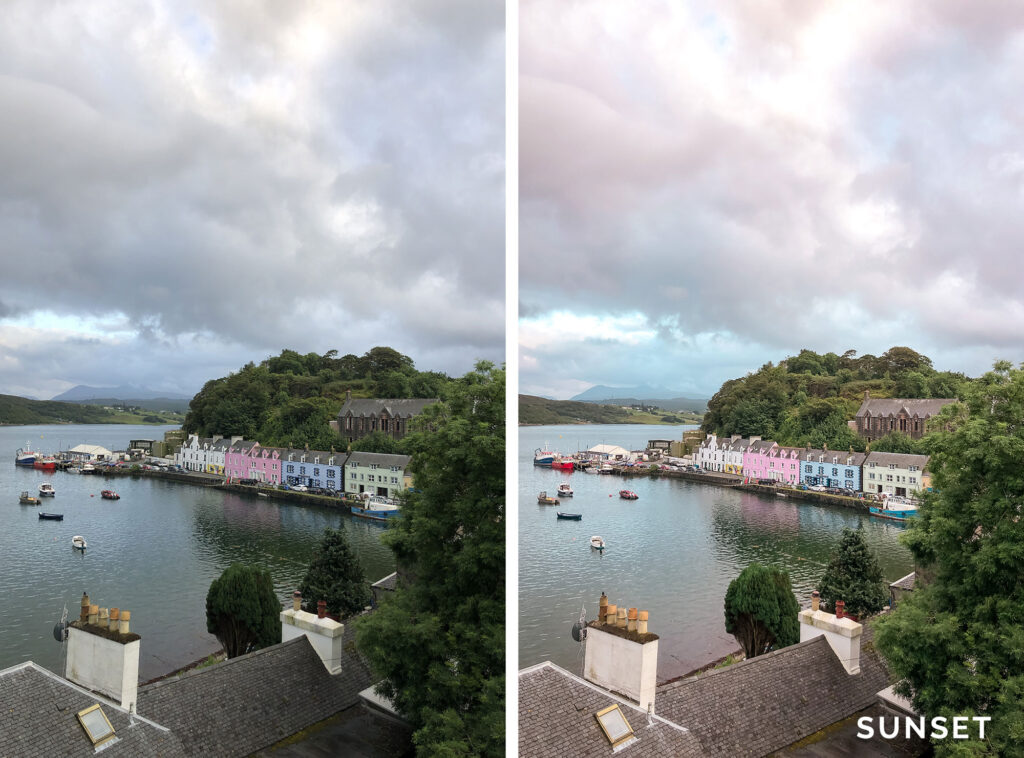 One thing I really wanted to focus on was education as well, as I really feel like having some basic editing skills and tools will only help you become a more confident photographer and editor! So not only do I have videos and follow-along PDF's for the install process for both the desktop and mobile installations, but I also have an editing cheat sheet (again, for both mobile & desktop) to help you really master your editing skills! All the presets are intended to be a roughly one-click process, but knowing how to do some simple tweaks like adjusting exposure, saturation, etc will only help you gain that much more mastery over your own style of editing.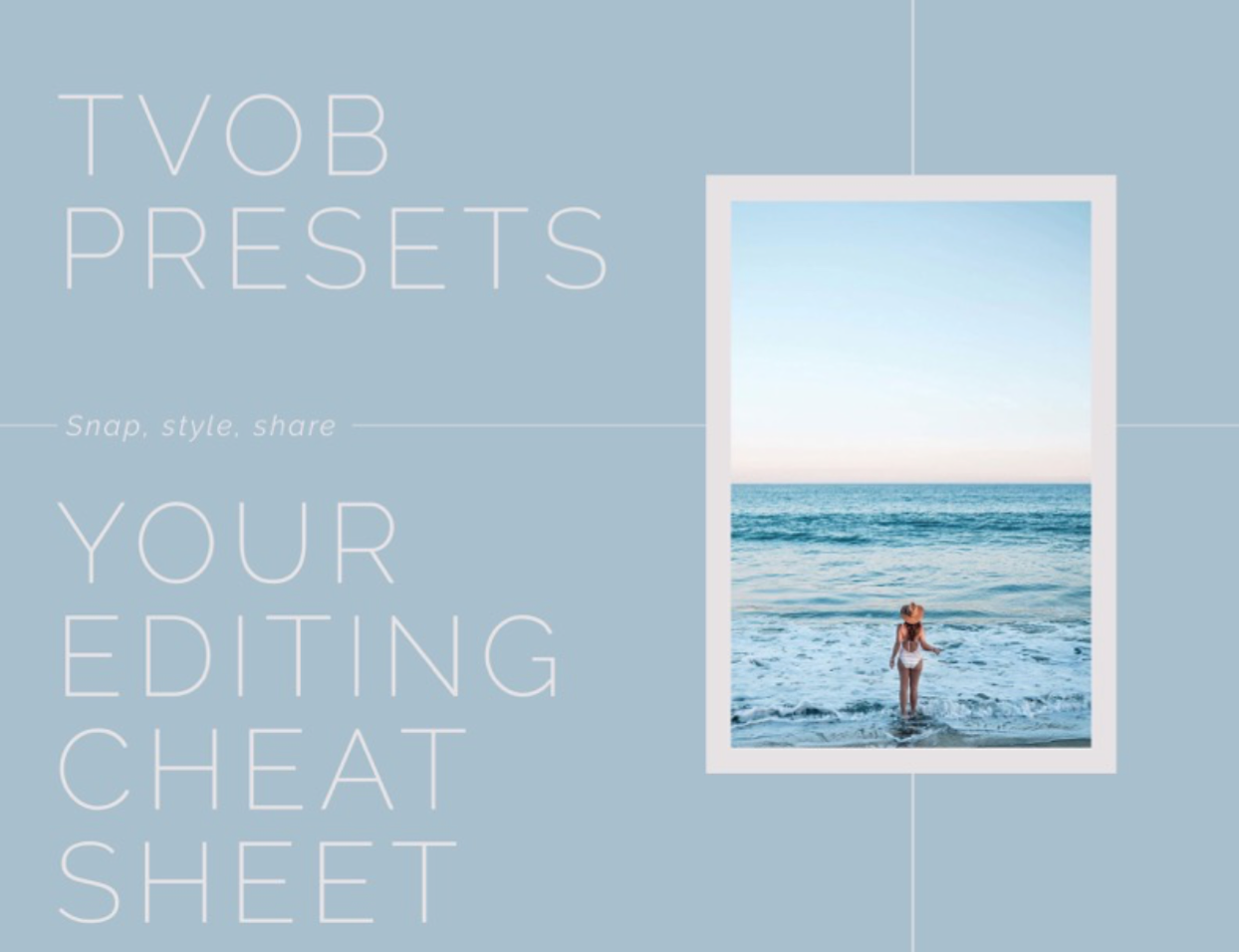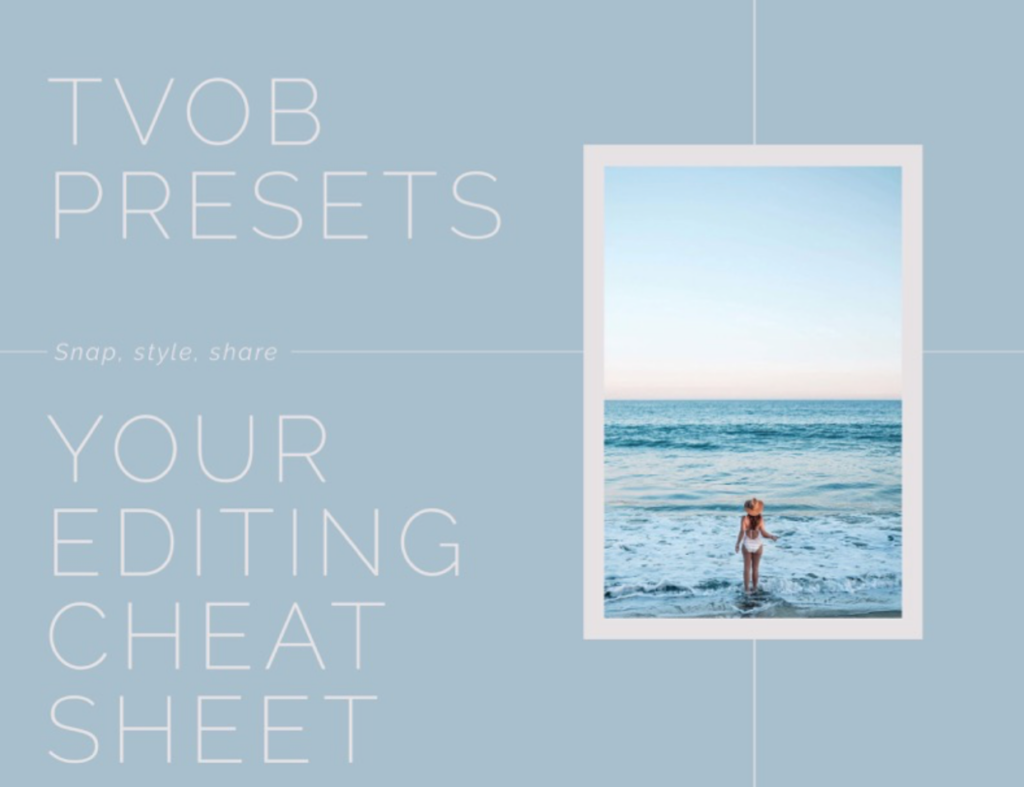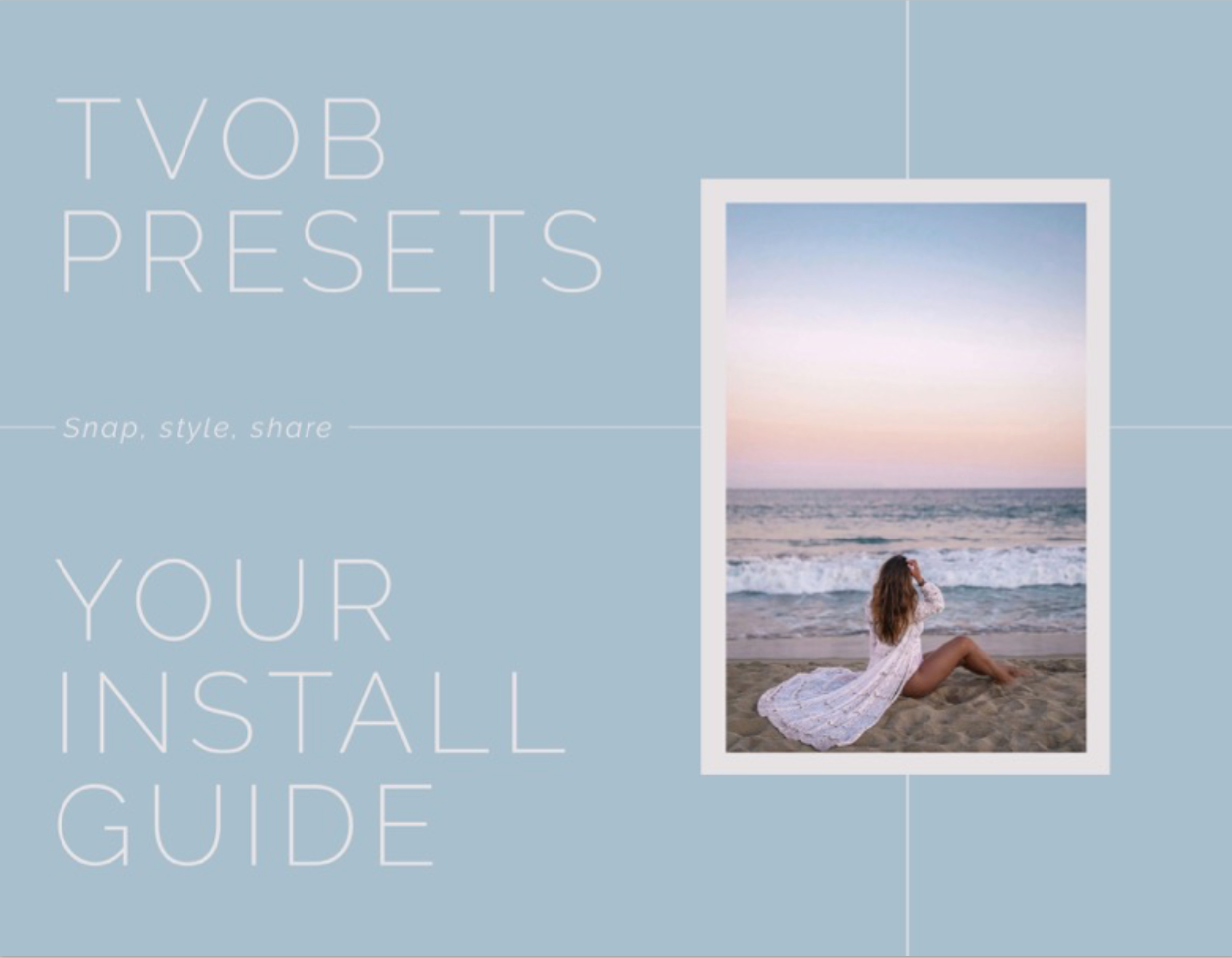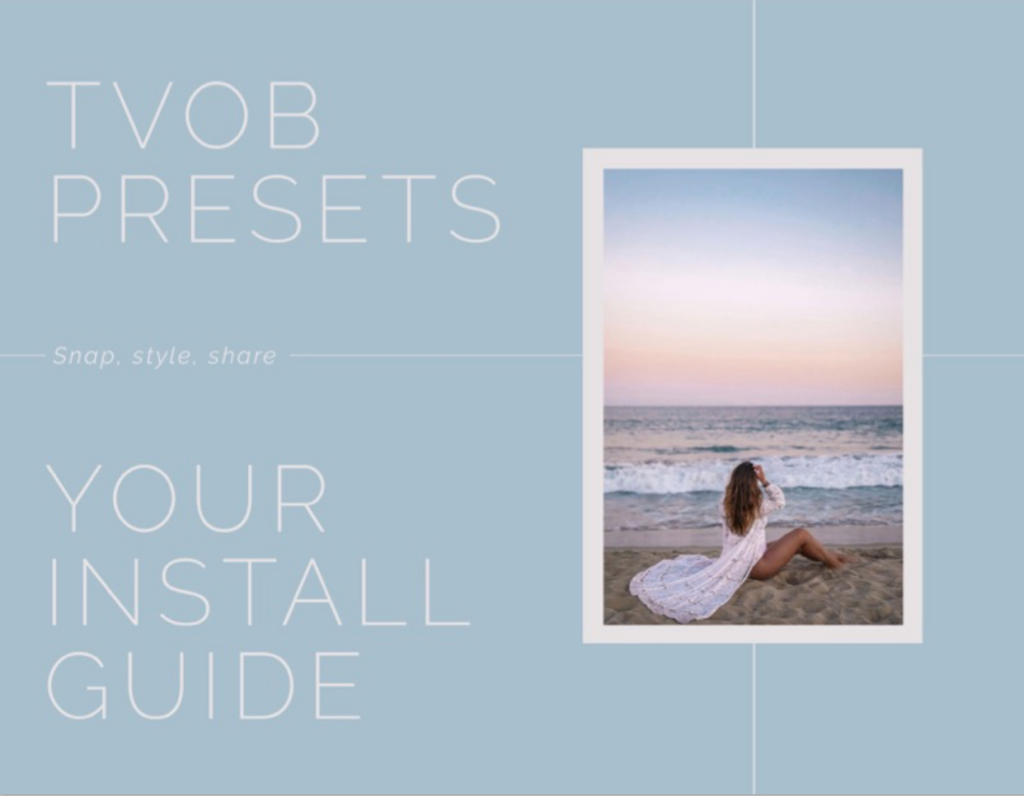 Again, I created these presets with versatility and longevity in mind – the fact that I've been using many of these for years makes me really confident they'll help elevate your snaps for years to come too, and that especially with (hopefully) more travel on the horizon after a bit of a weird year, in addition to exploring more of home (wherever that might be for you), these will beautify all those travel snaps to come over the years too!