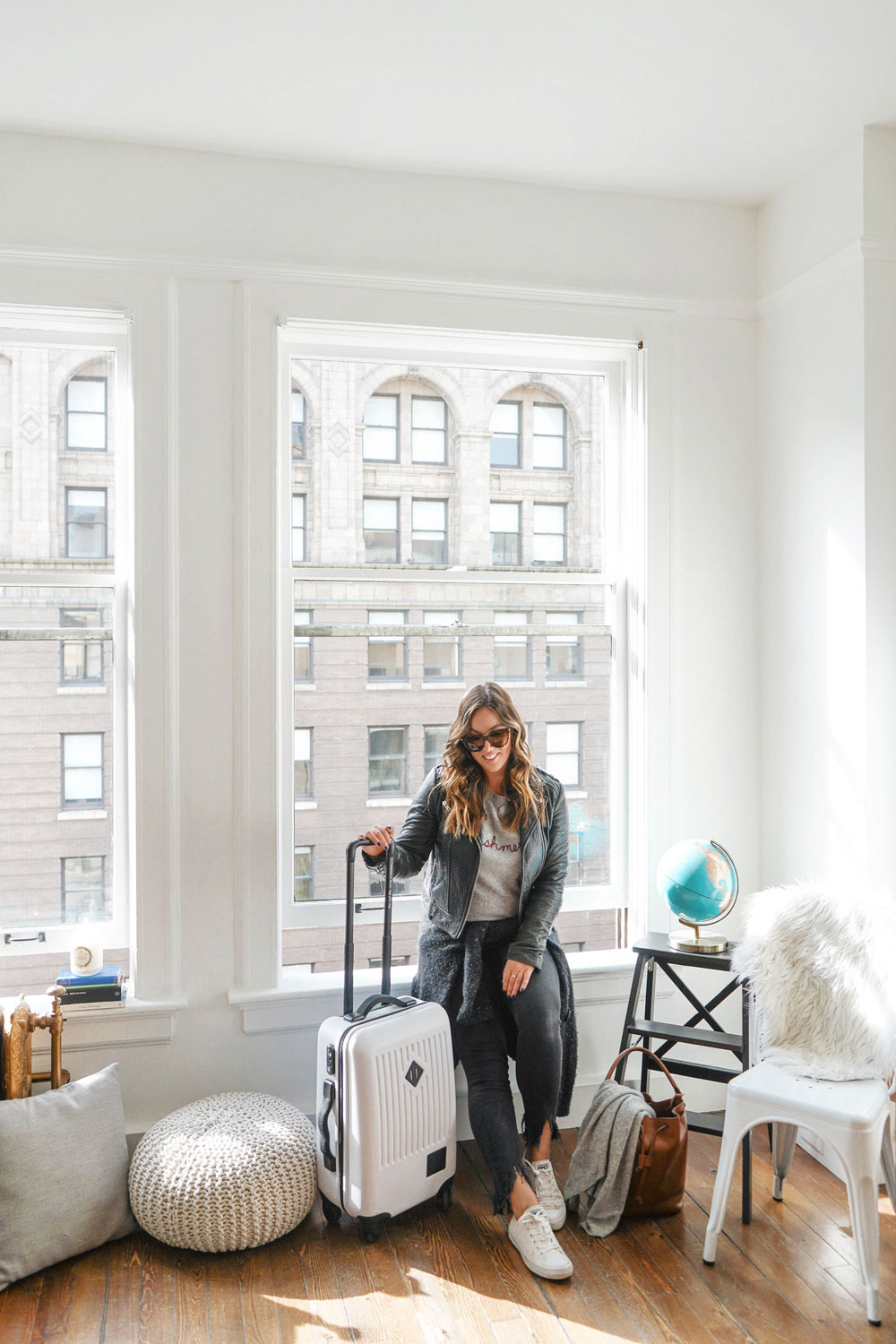 The one thing I get the most requests for are more packing guides, so I am so excited to be bringing one to you guys that I know you will be able to replicate easily on your next trip: my guide to packing 10 chic but cozy outfits in 1 carry-on bag! I made the switch to carry-on only travel about 4 years ago and have never looked back—not only do I never run the risk of losing my luggage, but I feel like I somehow actually like all my outfits more now because thanks to having to apply a bit more strategy and visualization in the planning stage of my trip, my outfits are more well thought-out and there's not just mindless packing (you know the kind—when you're frantically throwing anything and everything in "just in case").
Give the video above a watch to see every single one of my 10 looks (though I have a handy little pinnable image at the bottom of this post that you can keep on hand for your next trip as inspiration), and also check out all of my top 5 packing tips along with my essentials! It's a pretty jam-packed video but I really wanted to share as much value with you guys as possible since this is quite literally the thing I get asked for the most so hopefully you guys love it!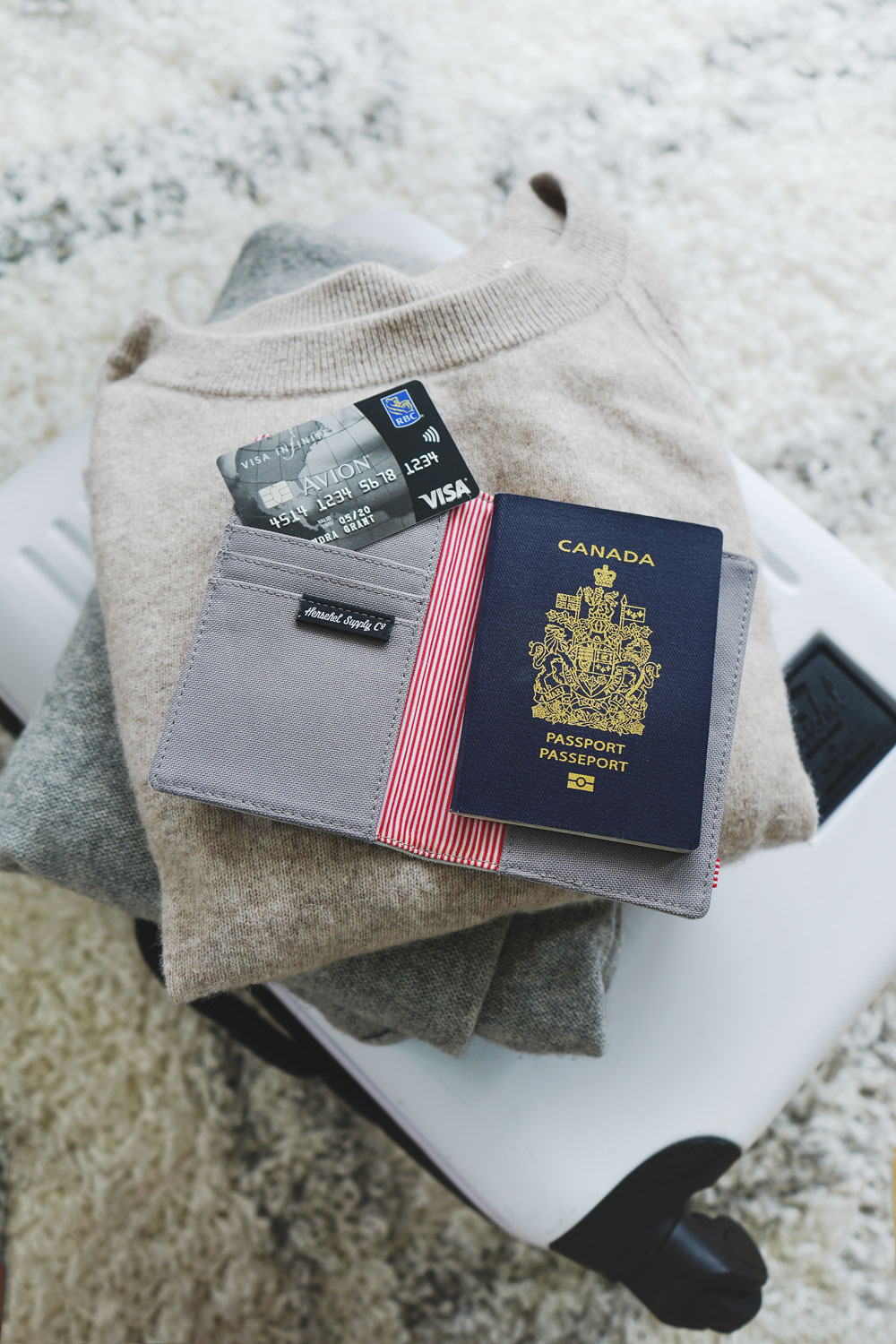 Speaking of essentials, I go into depth on the video about why the RBC Avion card is the one credit card I not only always have on hand at home for my day-to-day purchases, but that I also use very consciously for all my travel purchases (and of course, when I'm on the road too).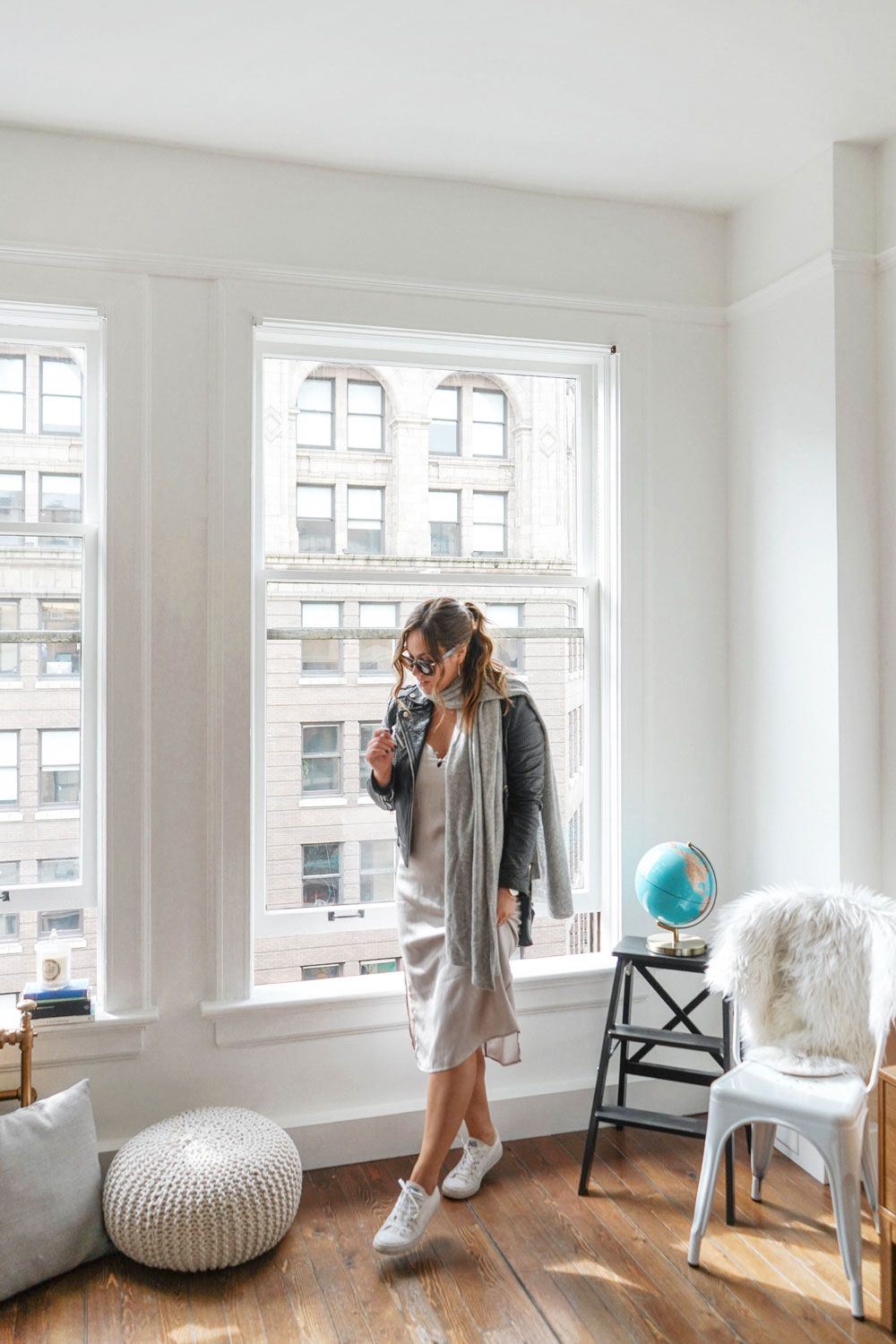 I shared more about my experience travelling with my Avion card in my Maritimes road trip post, but honestly, whether it's in me picking up some new pieces for my outfits before taking off (so racking up points on every purchase I make [and the style ones are always my fave to make!]), or booking travel-related needs and racking up even more points, it's become such an essential to me. I prioritize travel so much as it is so it just makes sense to have all those travel purchases I'm already making reward me in some way, and I'm happy to report that over the years of me using this card, I now have enough points to literally fly around the world (Matt as well—converted him years ago into an RBC customer!).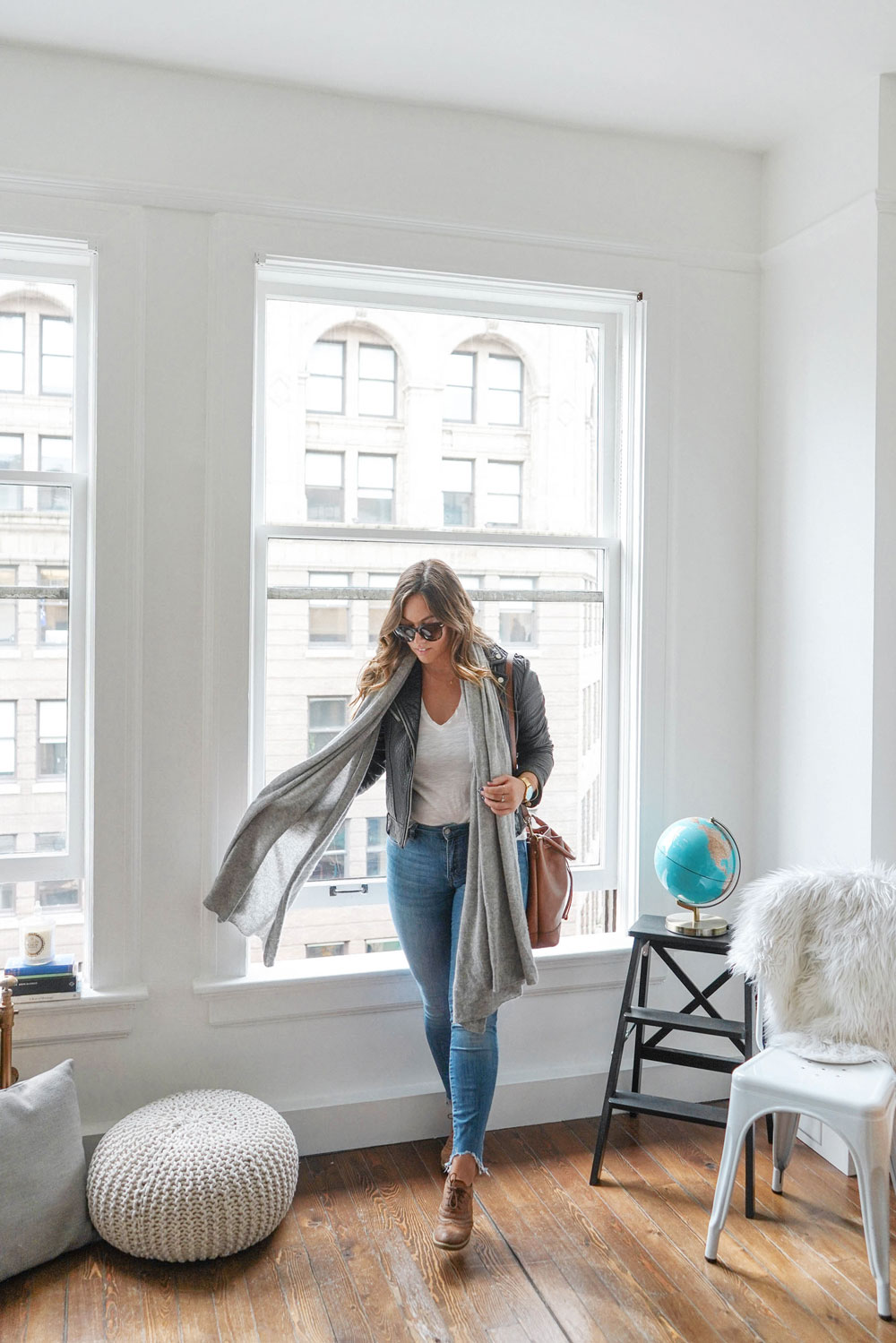 I also love the ease of booking travel with my Avion reward points—there are no blackout days, I have the flexibility to book with any airline and I'm not limited to routes that I may not want to do (i.e. the ones with a gazillion layovers). I can pick the exact route and airline I want and easily apply my points to it. There's also some great perks like insurance on some travel purchases, which I find particularly handy with car rentals since it's always such an added cost to have to tack that on to your rental costs.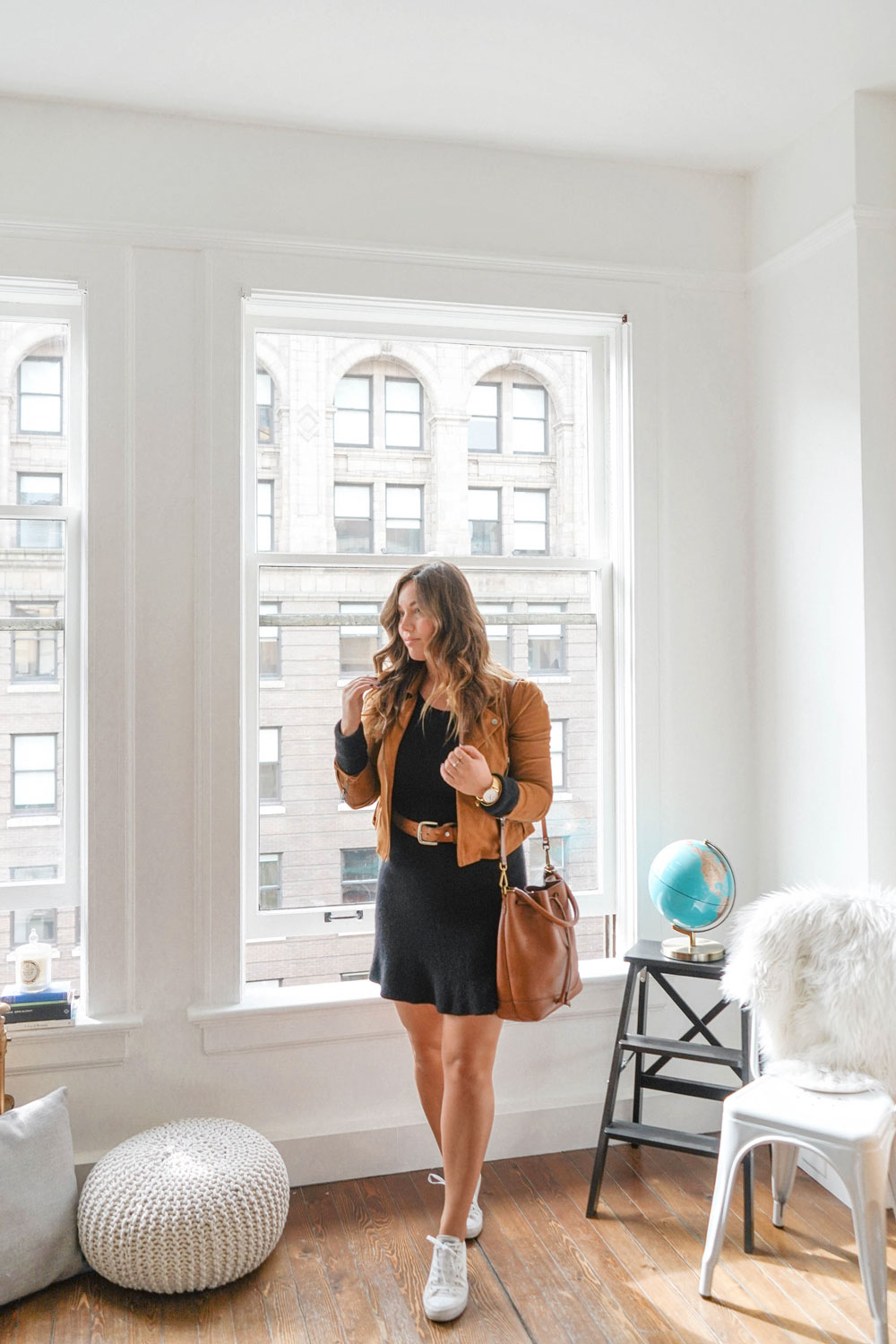 Again, I hope you guys love this video and that you get a chance to subscribe to my channel! I can't wait to share more of these travel videos with you guys, whether it's my travel diaries, travel planning tips and more!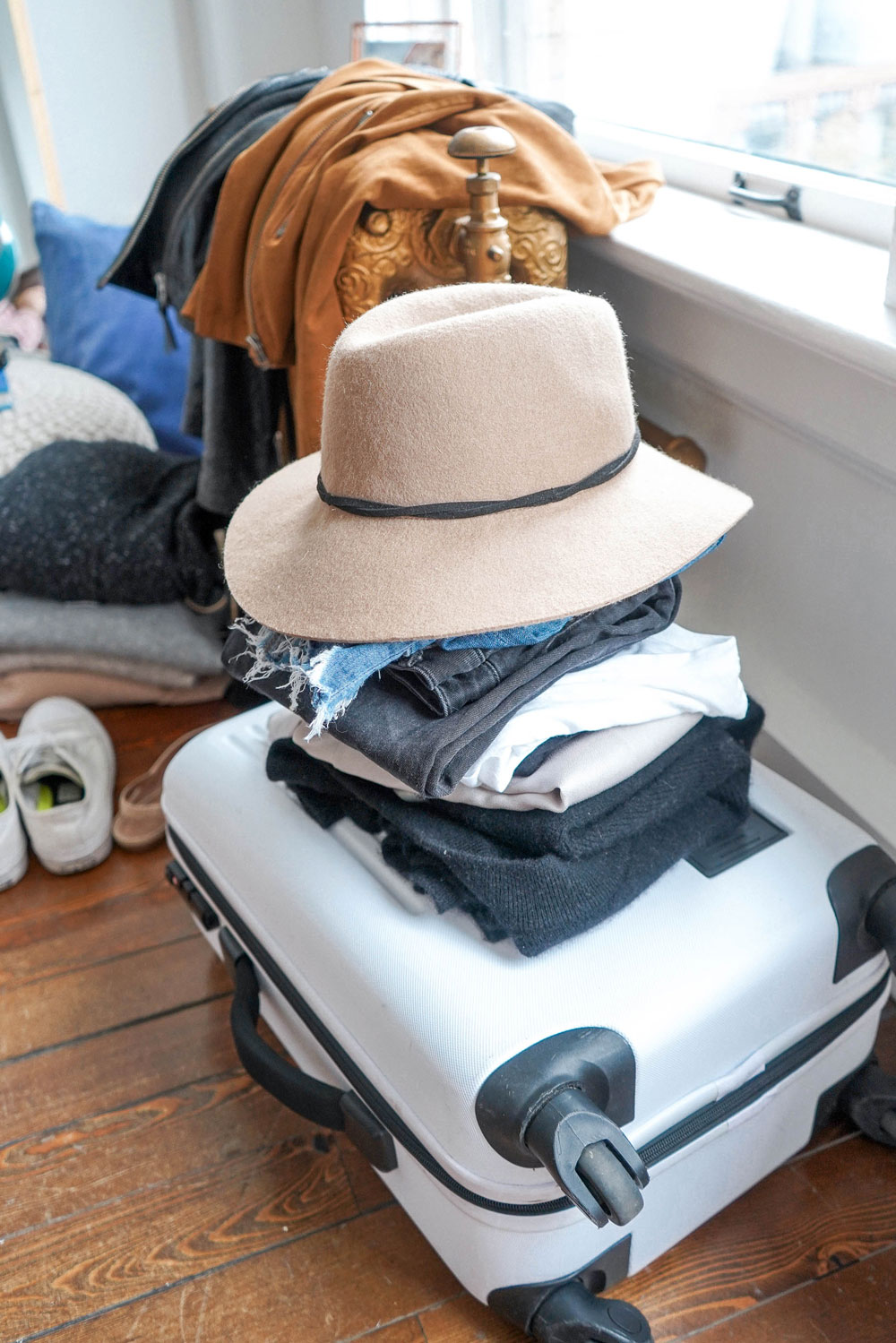 While you're at it, be sure to learn more about RBC's Avion card here to sign up for your own (did I mention there's some serious welcome points when you join to already contribute massively to your next points purchase?), and start tagging @RBCAvion and #Avioning in any of your travel posts to potentially get featured on their account! Meanwhile, I'm mapping out my next adventure as an Avioner and obviously using the tips in the video above to get the most out of my packing!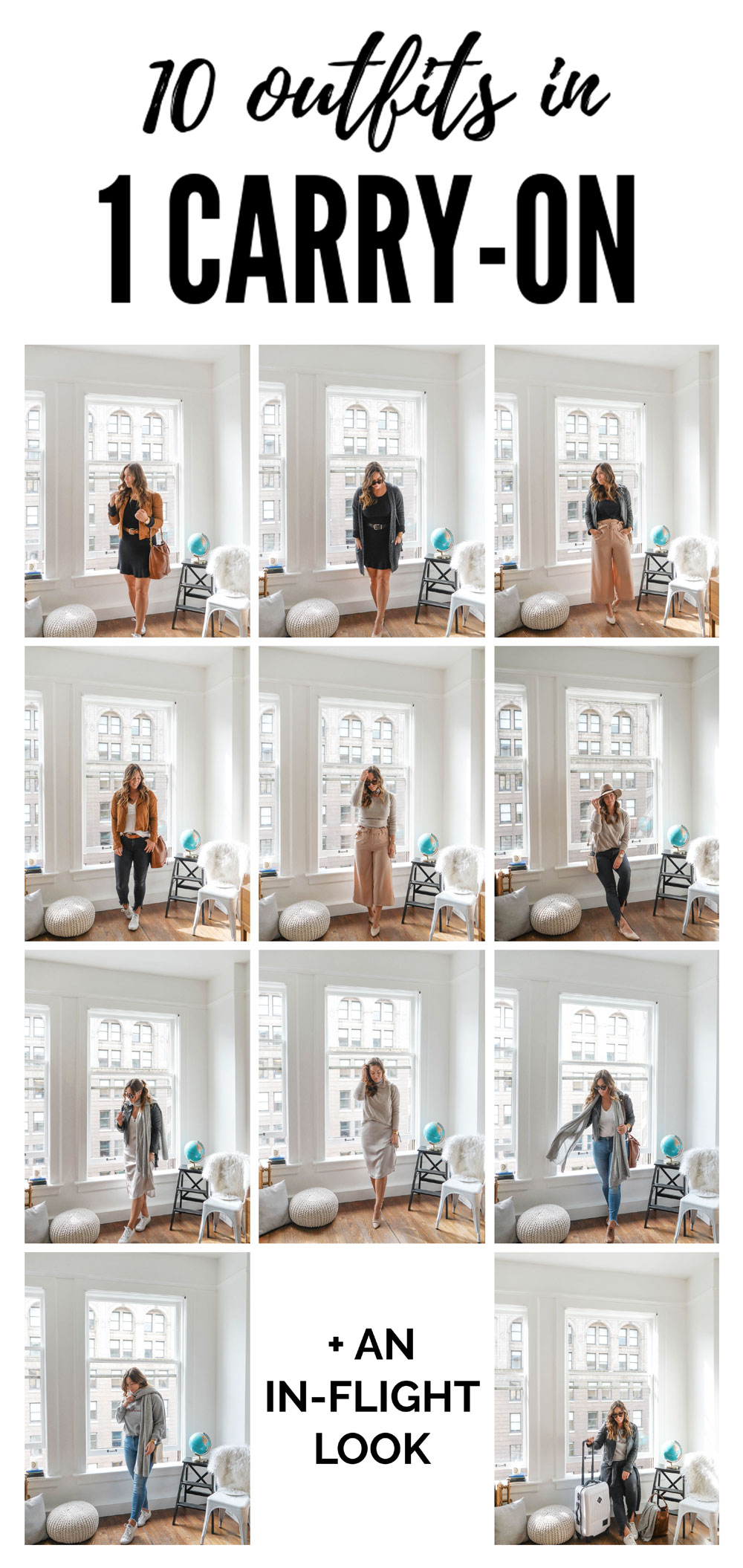 This post was created in partnership with RBC Avion but all opinions are my own