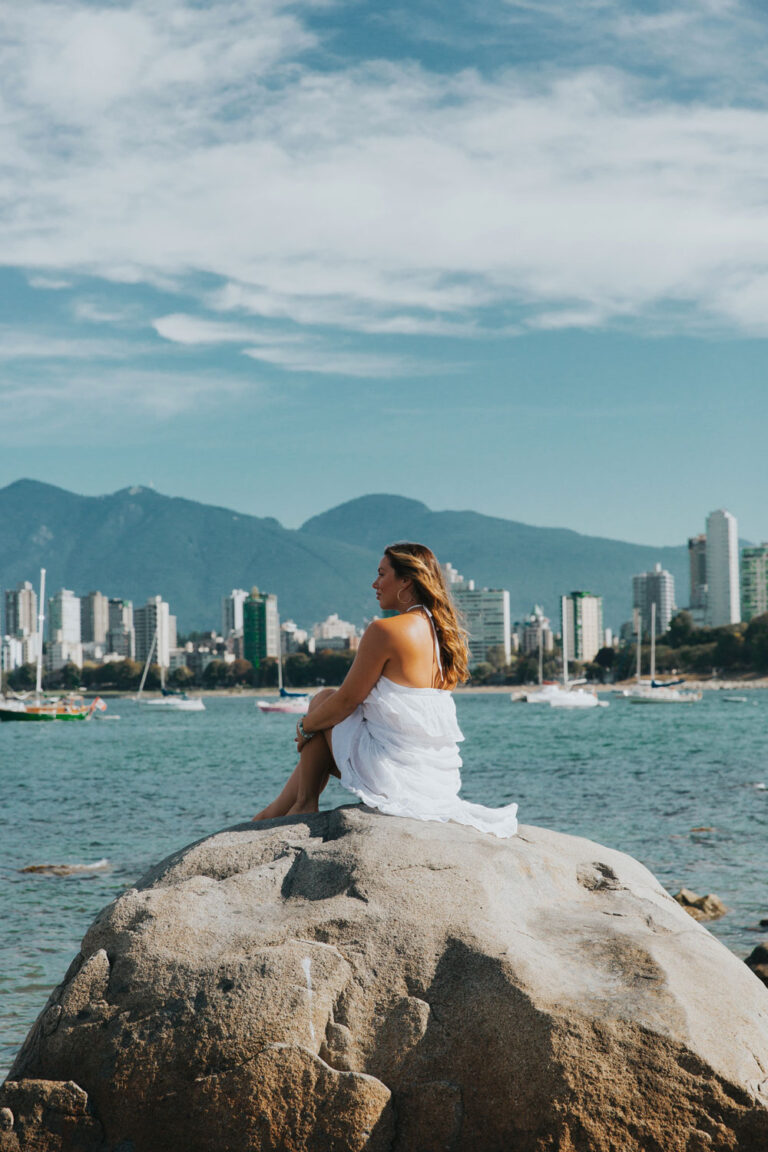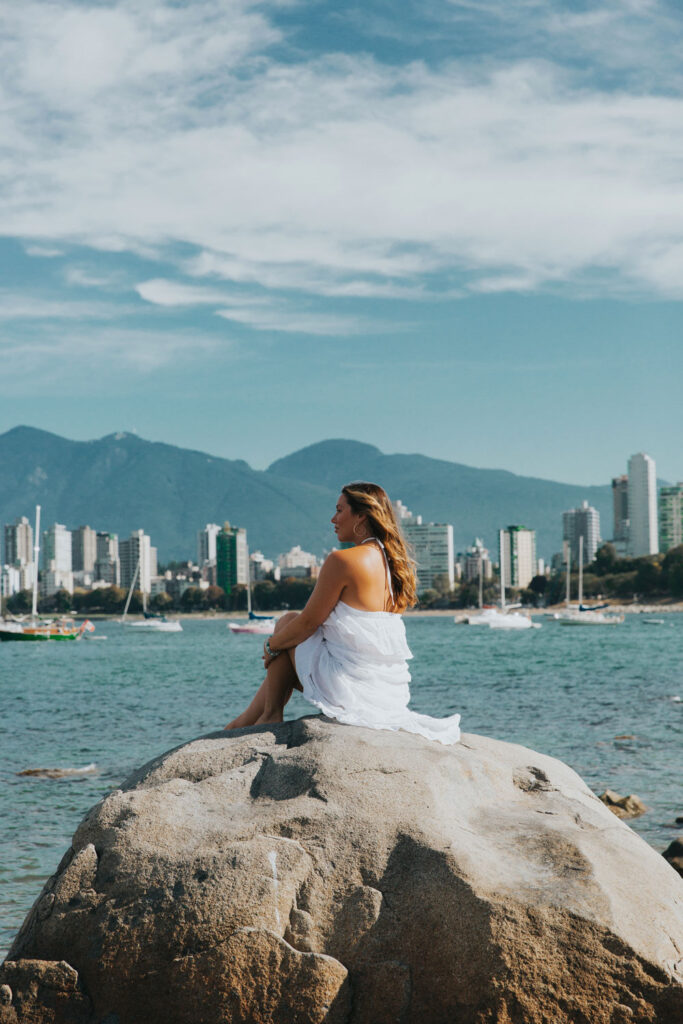 I can't believe we are officially in summer! I also can't believe how long it's taken me to post again – life has been crazy but great lately, especially since we've put some distance between some scary allergy stuff with Cal (and consequently some really devastating sleep disruptions for a bit there, thankfully doing so much better now across the board) but this little muscle man is now officially standing just shy of his 8 month birthday and looking like he's making moves to start walking. Long story short, lately I feel like my days consist of not only all the other components of caring for and keeping a human alive (feeding, changing, putting them to sleep, etc) but also ensuring he doesn't seriously maim or injure himself constantly. But life is good! And we're off to our first hotel visit this weekend in Victoria, a place that's really special for Matt and I since that's where we met and started dating years ago, so beyond excited to soak in the heat there.
Speaking of heat, it's climbing up this weekend (and already it feels like it's smoking hot outside now) so I have officially packed away my transitional pieces and going full-on with my summer wardrobe and packing. These are the things I'm not only packing for this weekend, but relying on these days (and pssst, a lot of these are on crazy markdown [like up to 70% off] in SHOPBOP's amazing summer sale!).
Cut-Off Denim Shorts
Life is very much on the go lately so these are easy, no-brainer options that are comfy and no-fuss. Also, peeping in SHOPBOP's shorts section that Levi's famous 501's are on sale right now! That never happens.
Maxi Dresses
I just find maxi dresses are the comfiest options right now…I also spend so much time on the ground whether that's at the park or around home, a nice perk is I don't have to worry about flashing anyone (which when you're upside down trying to save a baby from eating goose poop is a real concern). Free People always manages to make the comfiest ones.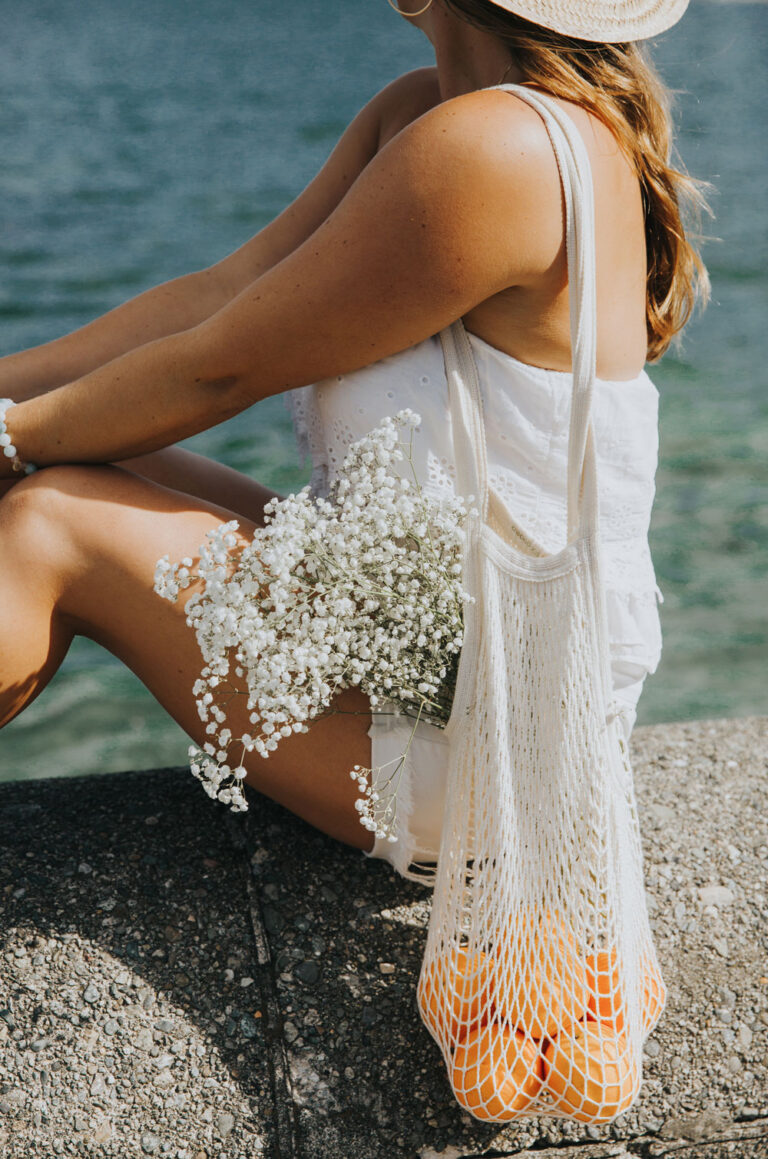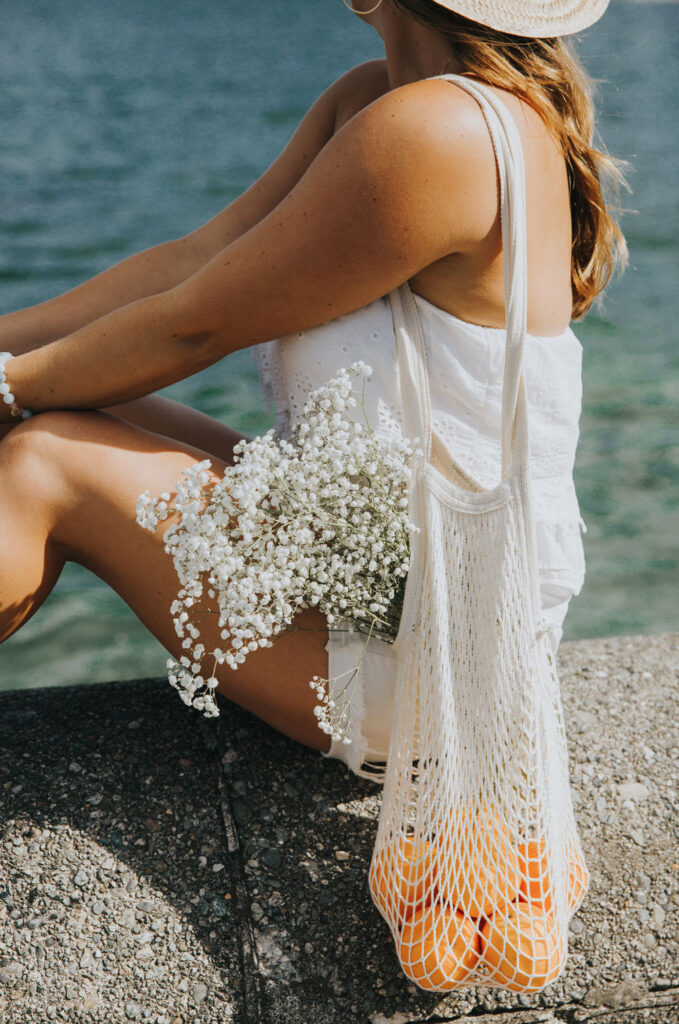 Beachy Carry-Alls
I love opting for market bags, net bags, canvas bags, etc…just something that evokes slow beachy days, sun-dappled travel adventures, etc. So many cute options here!
Slides
I've officially gotten to the point where anything with a buckle, lace or really any type of closure is just too much work for me (slash I usually am balancing Cal on one hip so can only manage with one hand). Chic slides or slip-on sandals/shoes are key! I live for espadrilles around this time of year too, quite a few I'm coveting right now from Soludos in particular!
Bucket Hats
I was slow to warm to the bucket hat trend but the fact is, other than baseball caps, it's the most low profile way to get sun coverage. I love me a big straw hat but Cal is much too dexterous and strong now for those, would literally pull it off my head in a second and probably devour it within a few more seconds if I wore it around him. Tons of great bucket hats on sale here.
Bikini + Cover-Up Combo
Listen, I think this is a perfectly appropriate outfit for anyone in my part of town (which is very casual/beachy and right by the ocean), but particularly for a nursing mum, this is a perfect look. We have discovered much to my relief and joy that Cal is a water baby like his mama, which means we're going to be hitting up the pool or beach on repeat all summer. The thought of doing a full outfit change every time is too much for my little brain to handle, but throwing on a chic cover-up over top of a bikini to walk home in is easy, and honestly, most cover-ups nowadays are versatile and chic enough to wear anywhere. I packed one for a trip to Croatia in 2019 (sad that that's the last time I did any international travel, though I know I'm not alone in that!) and wore it all over the place. L*Space is currently a fave for both bikinis and cover-ups.
Since I have a bit of childcare today, literally doing all my packing for this weekend NOW otherwise it won't happen since we're off Friday morning…it used to be that I'd pack for any trip (even one that was a month long) the night before, but nope! With a baby you better believe I'm making a list, checking it twice and trying to be fairly organized for once so that I'm not stressing day-of. If you have any baby hotel essentials, please let me know!