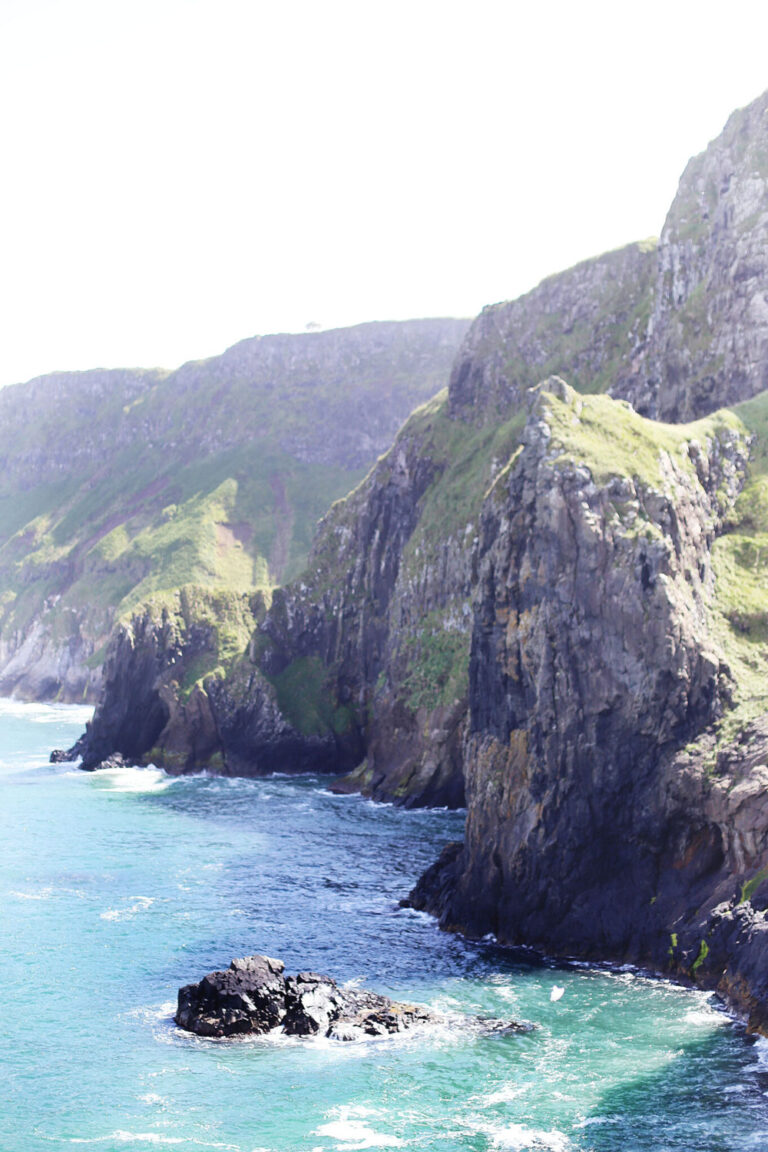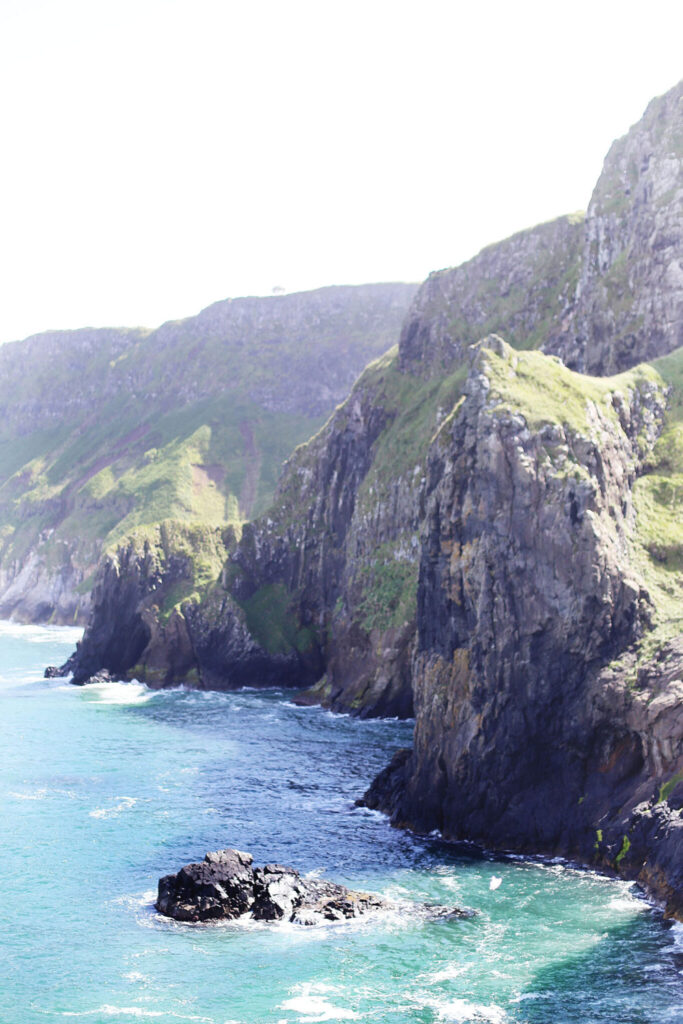 Happy Friday! Do you guys ever find yourself sinking into sleep only to be suddenly jolted awake by the sudden remembrance of something you totally forgot to do? That pretty much happened to me a few nights ago when I was dozing off dreaming about my next destination and realized…I never shared Northern Ireland with you! I did an epic guide for Glitter Guide so by the time I got it to them and it went live, I think I somehow spaced on the fact that it never appeared here. So for that, I am sorry but also so excited to share it today! 
As you guys probably already know by now, Ireland is my favourite place in the world (you can see my love for it here, here, here and here) so I figured it was high time last summer to finally head north. Some of my best friends and I were doing an epic 3-week adventure (our lovely Amanda lives in Ireland so we already had it planned to meet there) and all decided it was time to make the trek!
What ensued (and what you'll read more about below) are some of the most beautiful, wild views I've ever seen, arguably one of the best nights out of my entire life and really discovering so much about such an interesting and still evolving place.
So whether you're headed soon or are just dreaming about it, read on to get my full Northern Ireland travel guide from our trip there!
---
BELFAST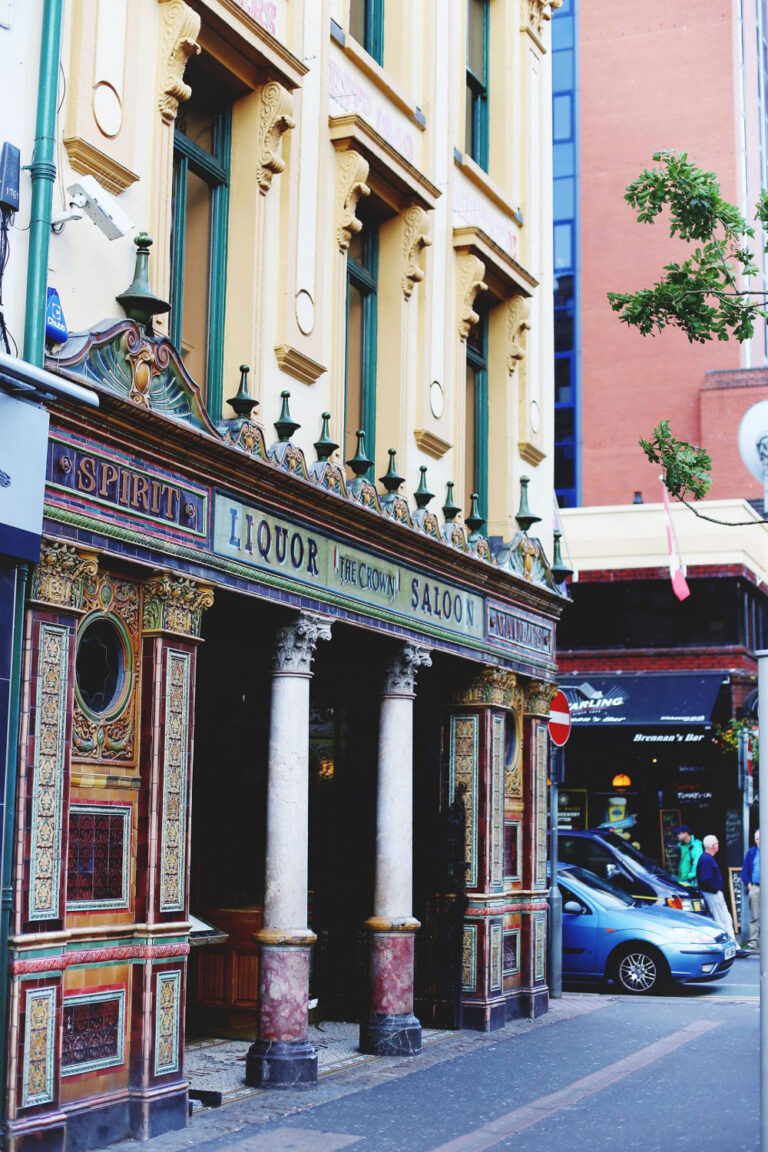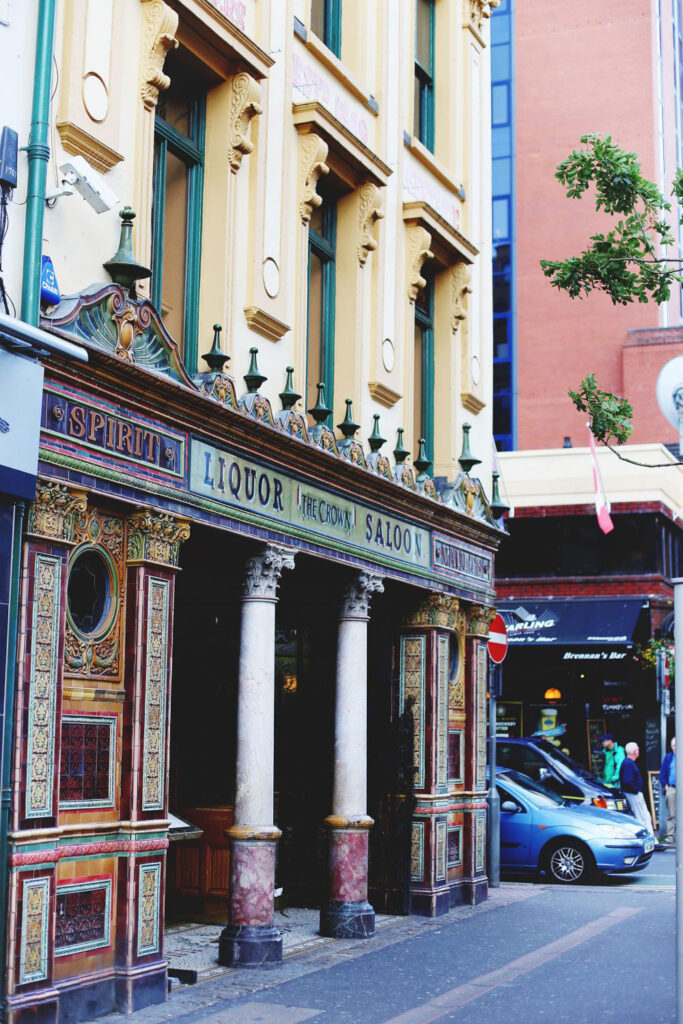 We headed north in Amanda's car Skye from Wicklow after an amazing night discovering the mountains (and me getting stung by stinging nettle, all part of the fun) and stopped first in Carrickfergus for some famous Irish Maud's ice cream. Carrickfergus has a really interesting history itself and a stunning castle and sea wall, but we had a mission to get to Belfast and daylight was working against us so we literally stopped for 10 minutes and carried on.
We got in Belfast and at first, well…we weren't sure what to make of it. It obviously depends on what part of town you're in but at first, we were kind of confronted by a lot of brick, a lot of concrete and an overall sombre mood that we weren't really used to having just done a whirlwind Cork, Galway and Wicklow tour, where everything is really rather vibrant and lively. Still, we dumped our bags and got dressed to do some exploring. It was a bit later in the afternoon so being the group that we are, decided exploring should constitute first of all the best pubs and bars. Thanks to Oz (da bomb) we had a good itinerary for where to go and what to see!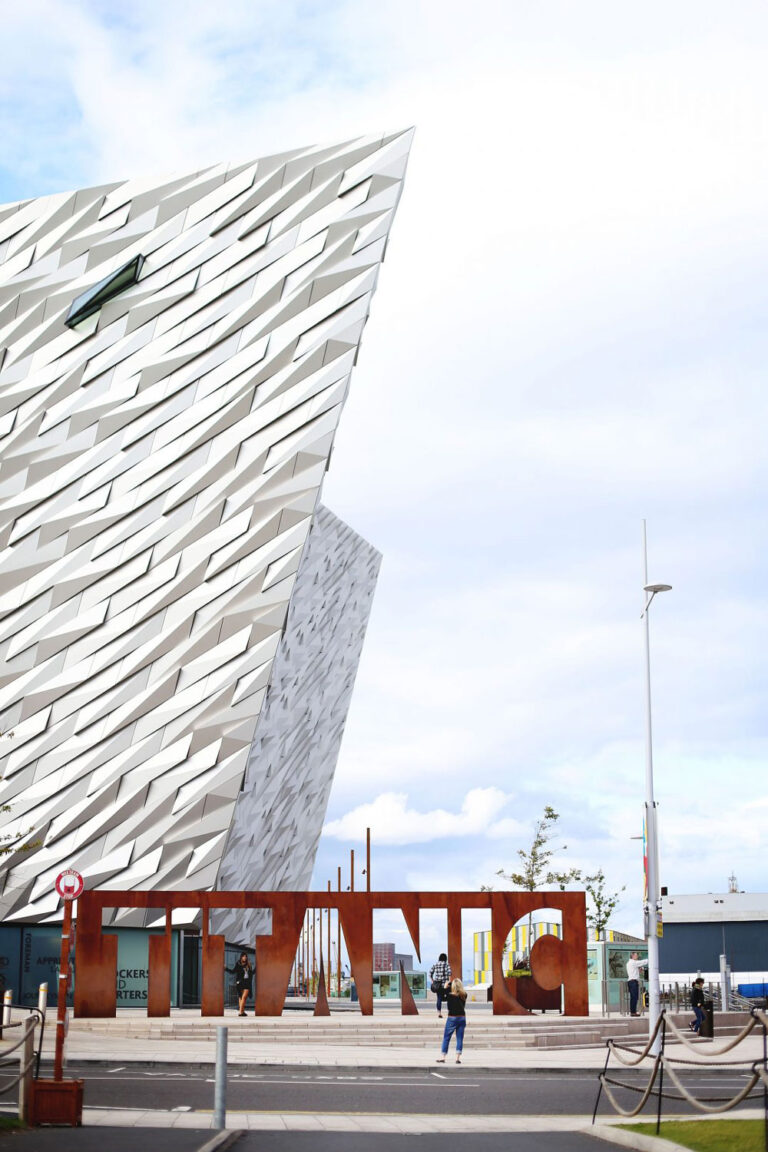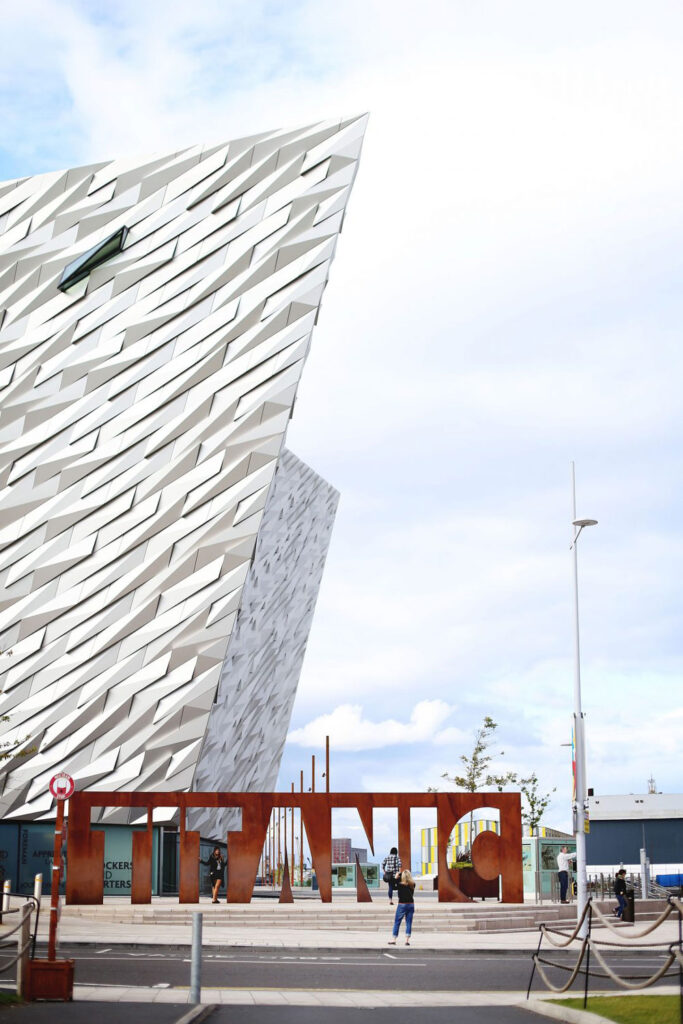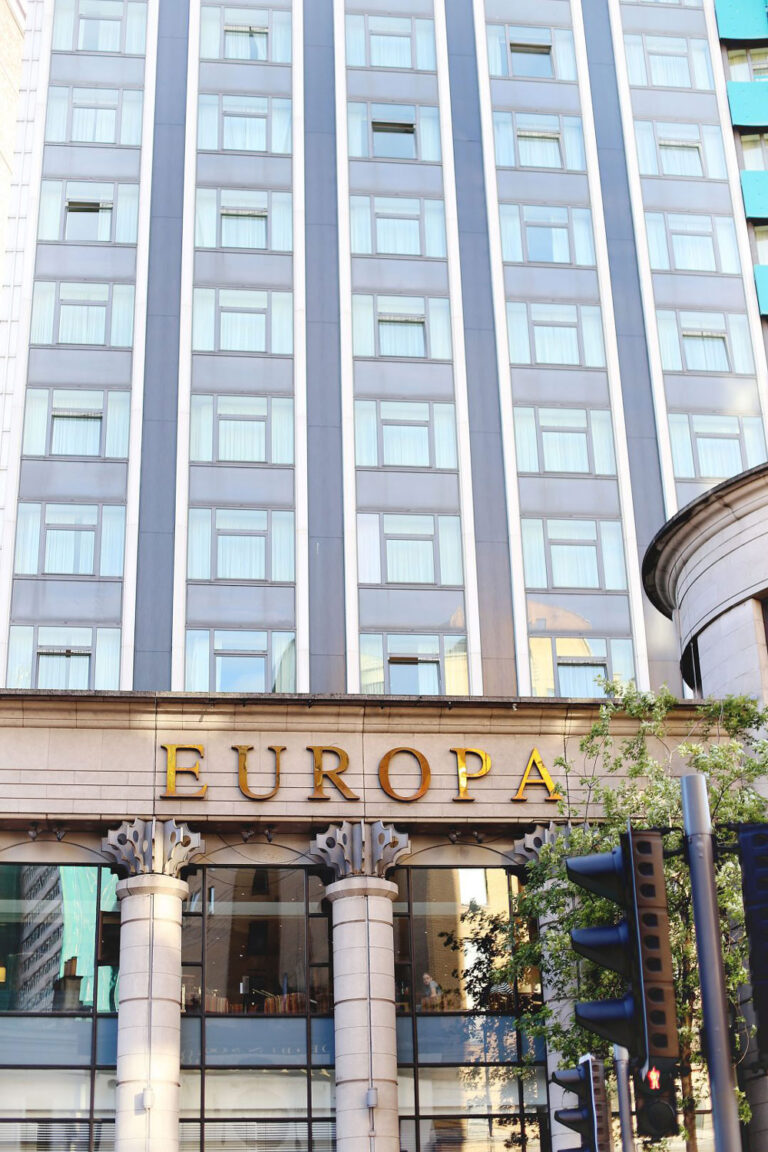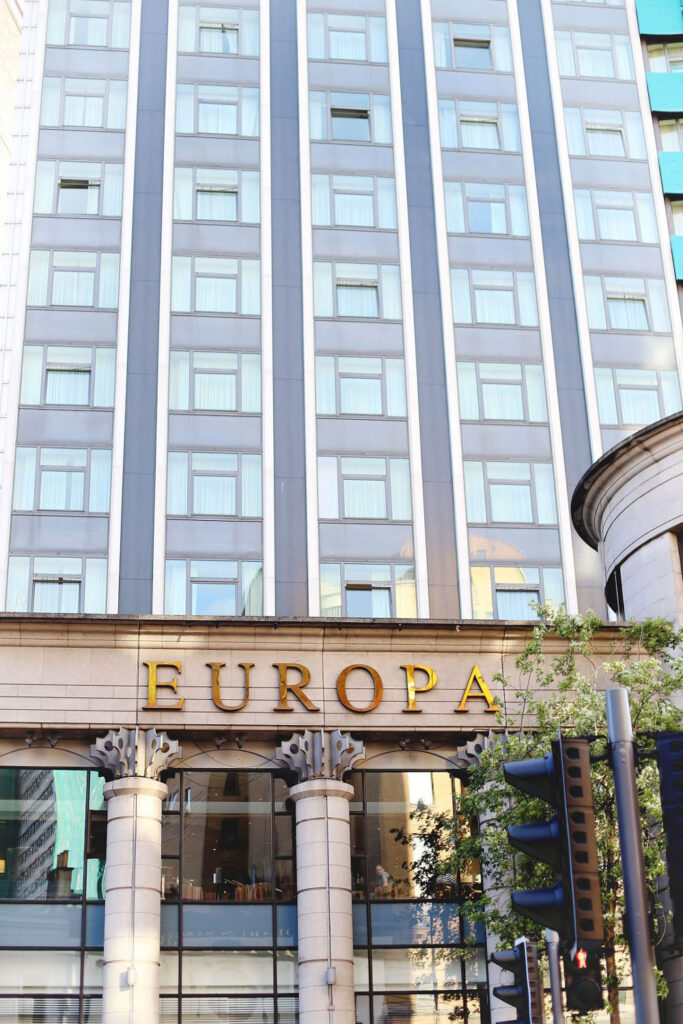 We headed to Crown Liquor Saloon which is a pretty legendary spot. Emaan got mistaken for Kourtney Kardashian, we had our first pint in Northern Ireland and also got to spot Europa Hotel, known as the most-bombed hotel in European history after getting bombed 28 times during the Troubles. I'm a bit of an Irish history nerd so already knew a bit before coming, but this would kind of set the tone for this dichotomous experience during the trip (between learning more of a pretty sombre history and experiencing really some of the most fun we ever had, not to mention the people are some of the best we've met – so nice and welcoming). Speaking of which, we carried on to Duke of York and then The John Hewitt and then finally ended up at apparently Belfast's only gay bar. It was honestly a beyond epic night and we all had far too much fun.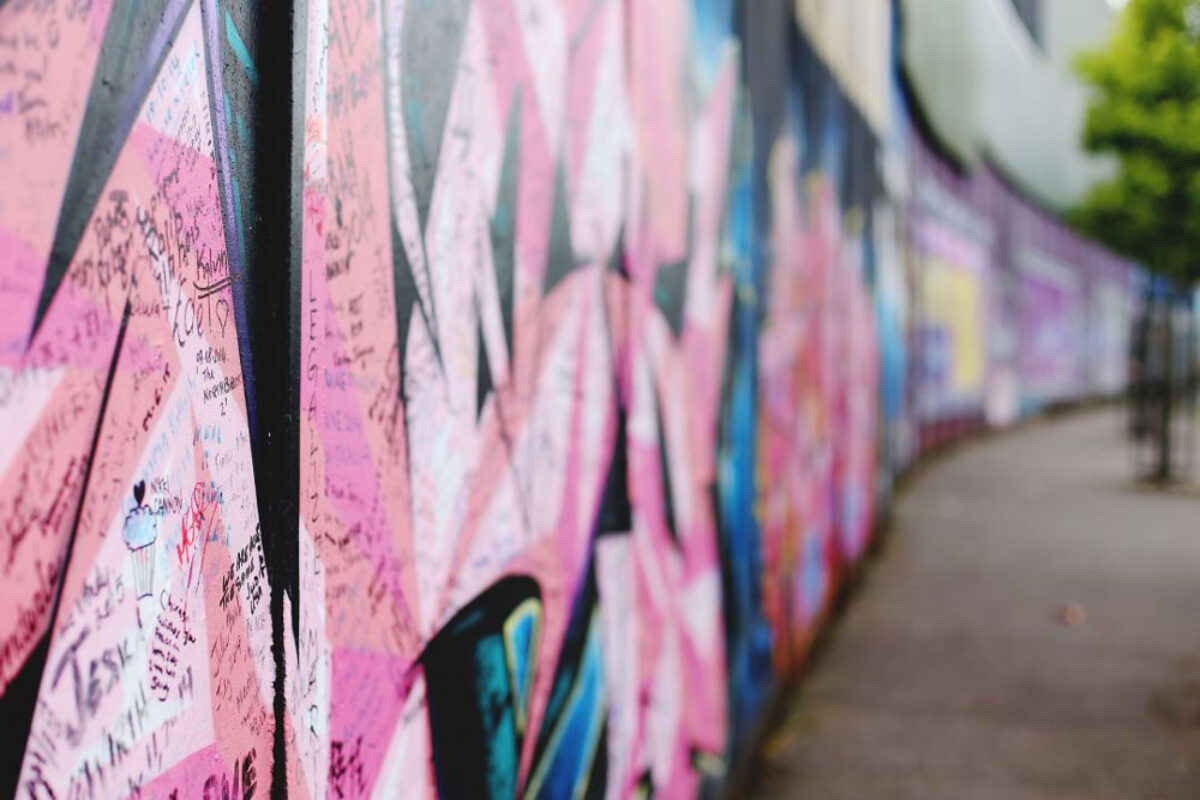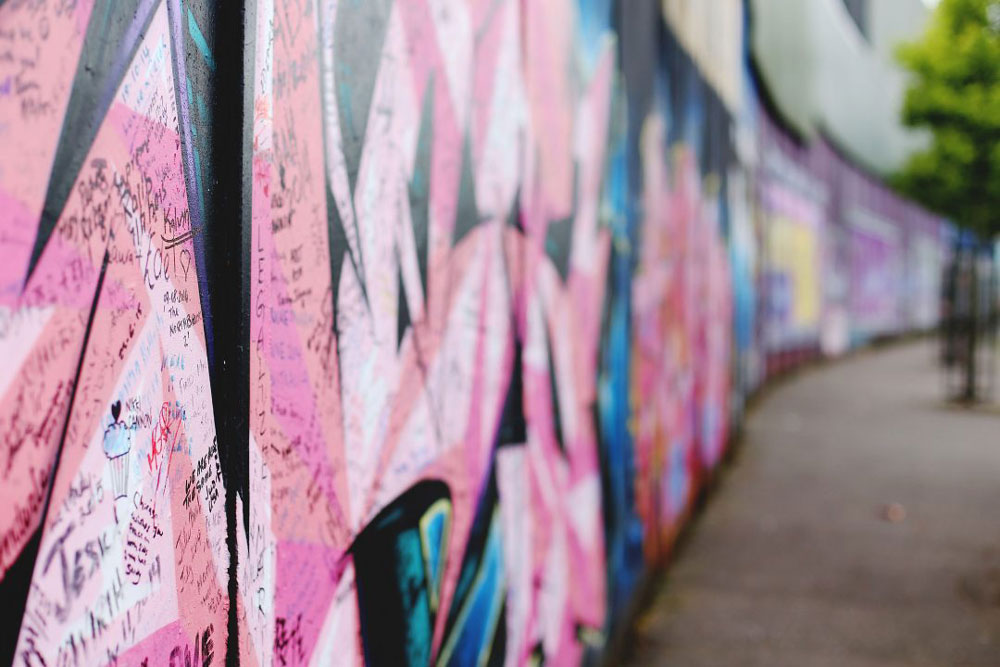 We took a Black Cab Tour the next morning and carried on to The Titanic Museum immediately afterwards, and so again, the fun was definitely tempered with some really intensely sombre moments. There's so much to learn so I won't go on forever here but if you're in Belfast, I highly, highly recommend both. The Titanic Museum is one of the best museums I've ever been to and they have put great effort into making it both as accurate and as engaging as possible. The Black Cab Tour as well was not to be missed – we learned so much and got to see a lot of the city this way, and if you're coming to Belfast, while it's unfortunate that part of the very recent history is quite sad, it is (in my opinion) really important to learn.
At the end of it all, quite frankly, we all kind of loved Belfast, and by kind of I mean we definitely did. We were sad to leave it after our second day but had the Causeway Coastal Way to tackle, so carry on we did!
---
CAUSEWAY COASTAL ROUTE
Carrick-a-Rede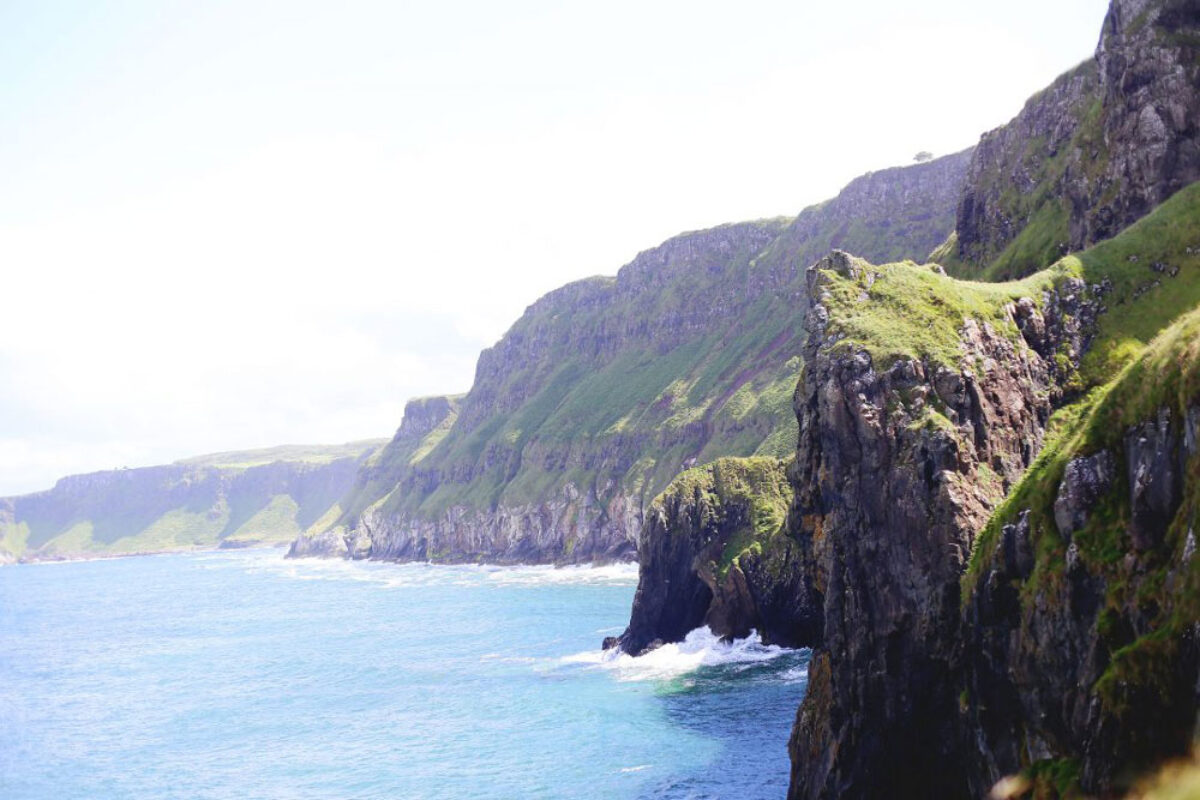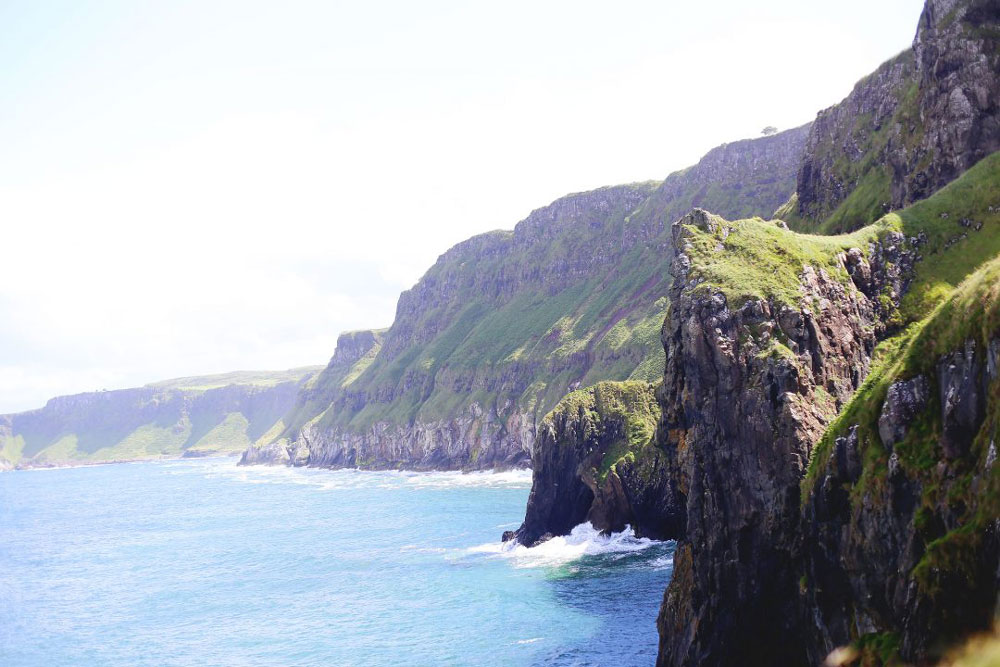 I like to think of myself as a writer but I'm not really going to attempt to describe how beautiful the Causeway Coastal Route was. Please just trust me when I say it was truly a once-in-a-lifetime experience to see it all, and I'm not using that cliche lightly. That wild, rugged beauty that Ireland specializes in so well is aplenty here and I've never in my life seen turquoise waters like that. It just literally took my breath away.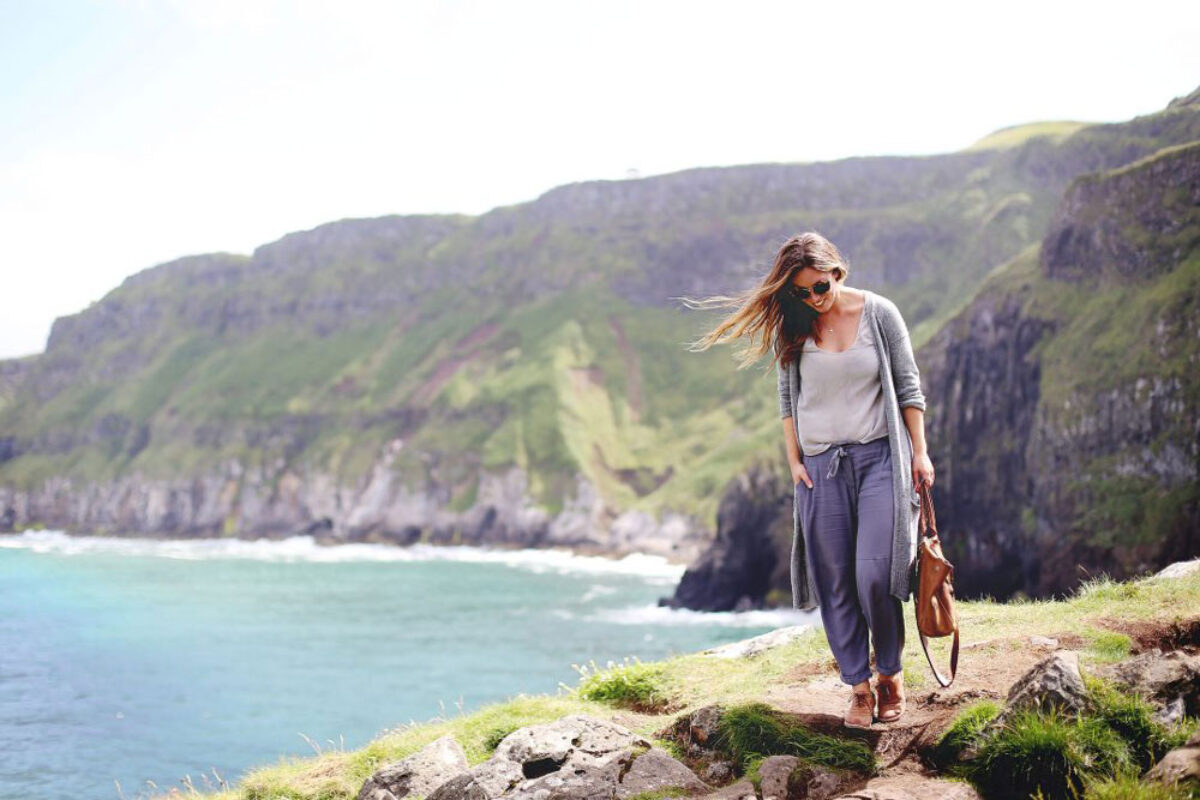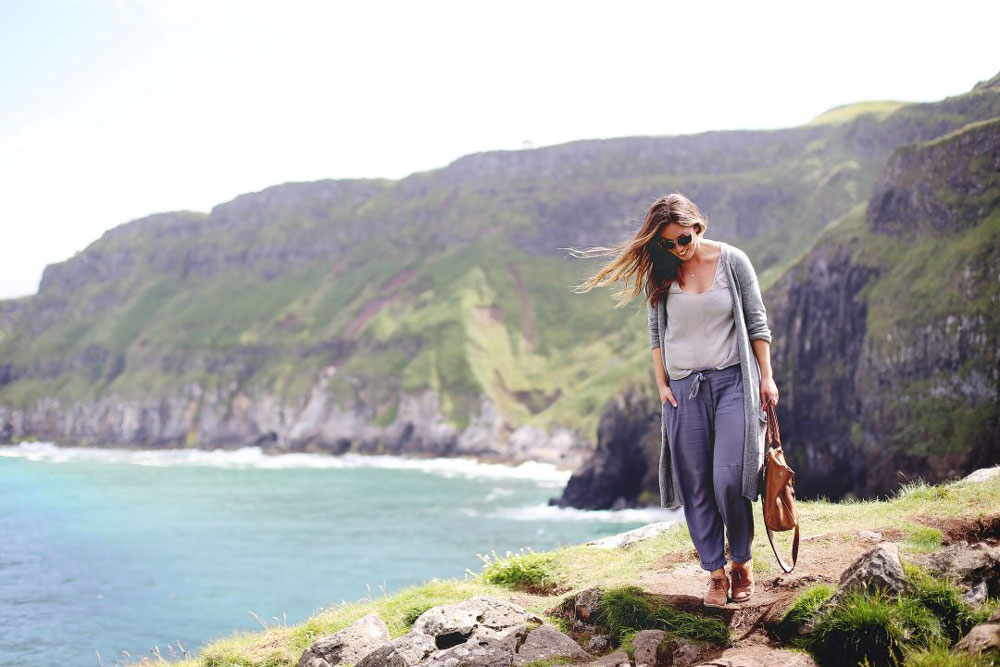 We (and by we, I mean Amanda) set Skye's sights on Carrick-a-Rede first and we made it pretty quickly, just as the clouds parted and the sun made its way through. I know everyone thinks of Giant's Causeway when they think of the Causeway Coastal Way but personally, Carrick-a-Rede was my highlight. Fishermen first created this bridge in 1755 to access the island (which is known as Carraig a' Ráid, the "Rock in the Road"!) so that they could fish the salmon – it has carried on being a go-to spot for fishing up until recently, and is now a major tourist attraction (with good reason!).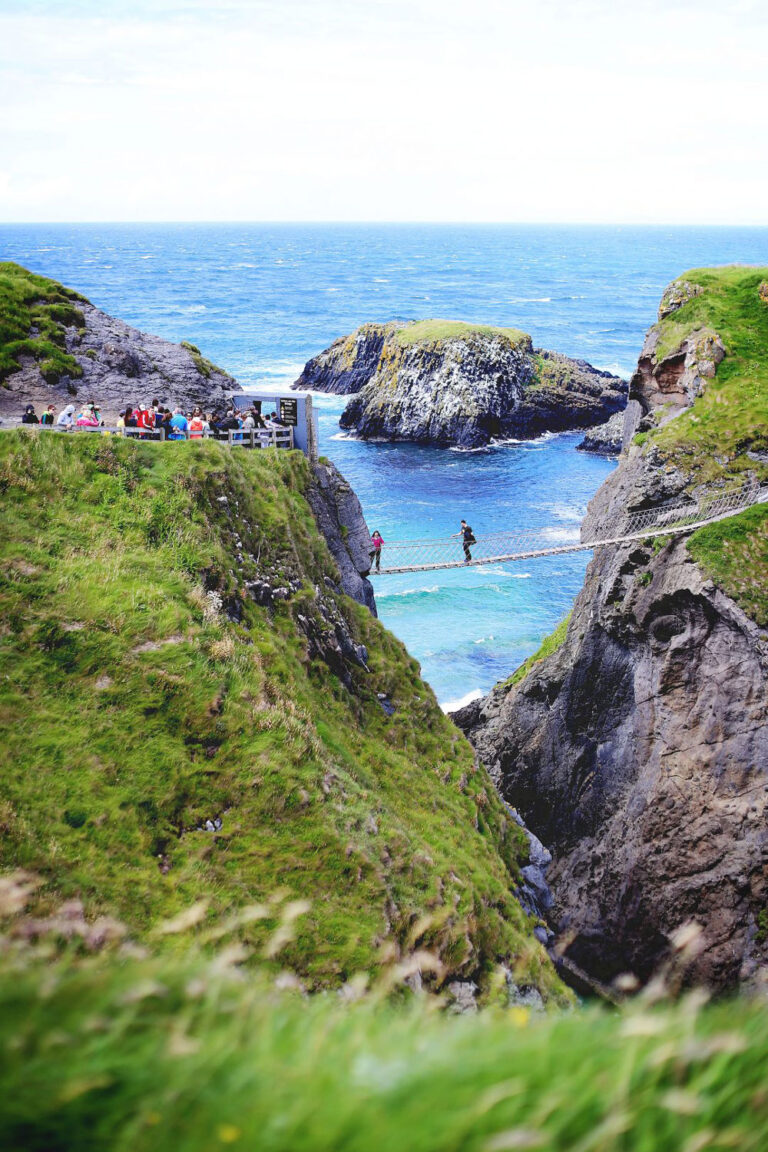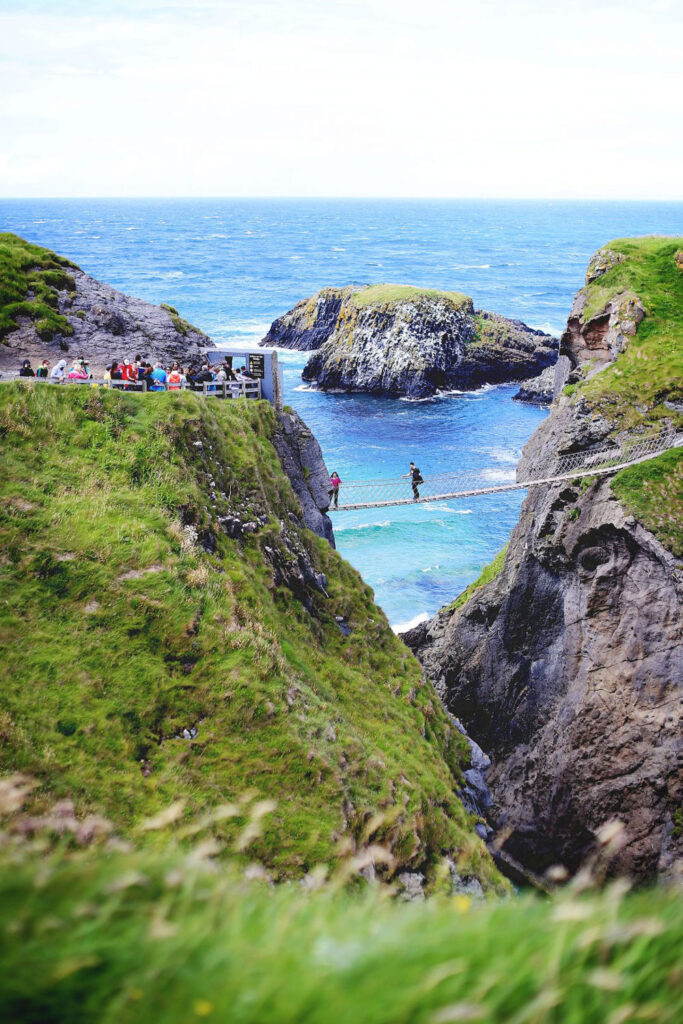 Crossing the bridge as it dangles above the Atlantic (thankfully, the bridge has been redone quite a few times since 1755), you get this amazing mixture of adrenaline and awe as you take in a whole new perspective on the staggering cliffs and turquoise waves below you. I'm a Lynn Valley girl so I'm totally used to suspension bridges but this is next level. A lot more swaying, a lot more wind. Once you cross on over to Carraig a' Ráid, you'll see the most unreal, beautiful views ever. I would personally go to the right of the bridge once you're off and climbed up the stairs as there's this great vantage point (pictured above) of the cliffs! It was just beyond. Will never forget the experience of crossing over and taking in the beauty with my friends!
Giant's Causeway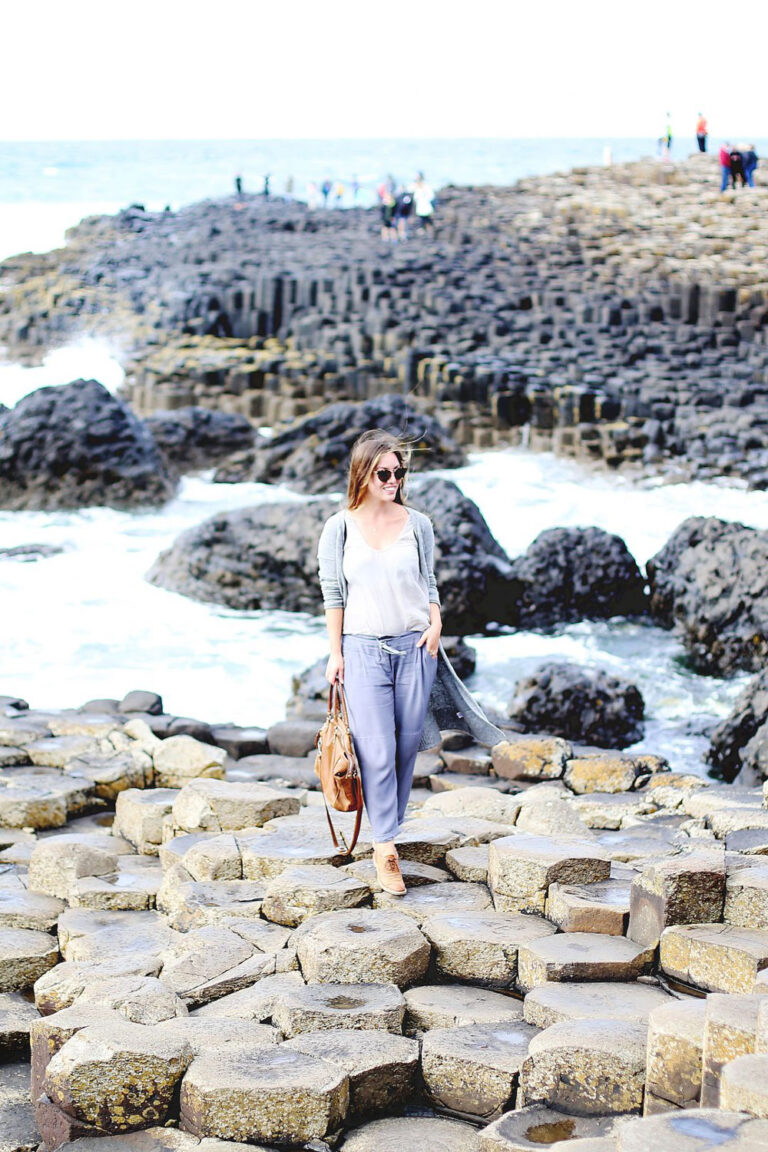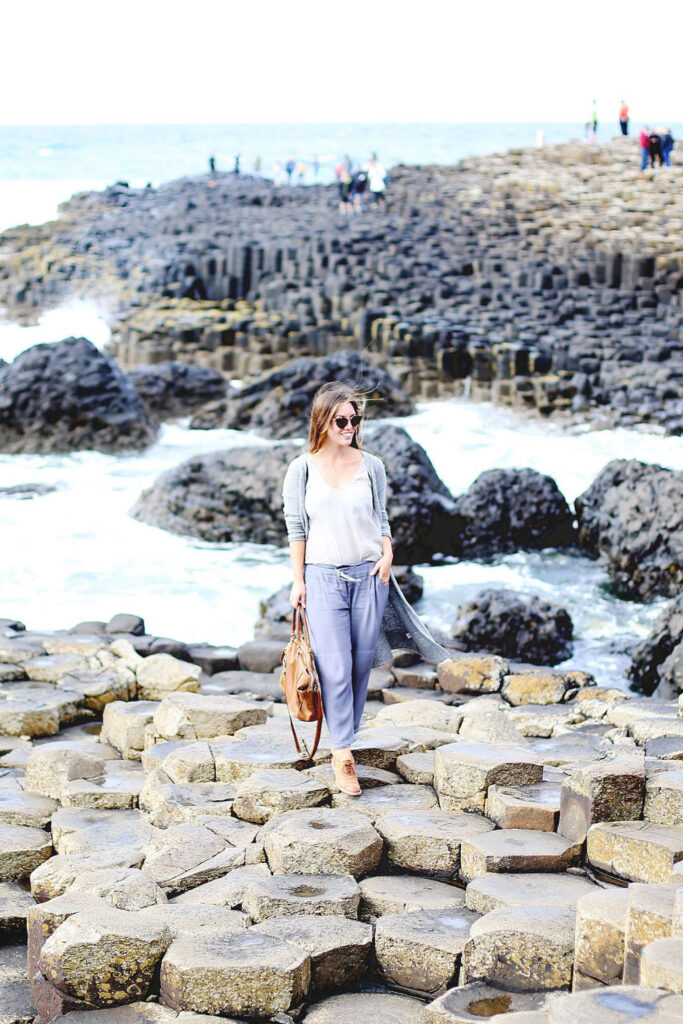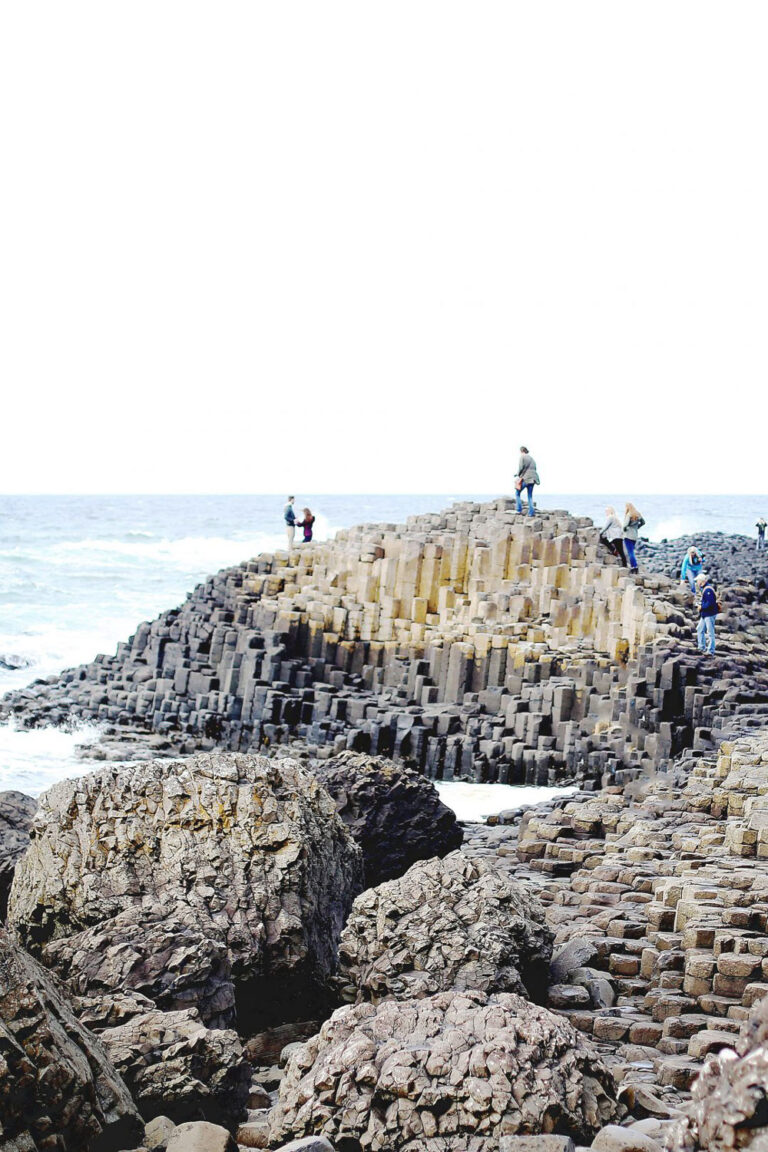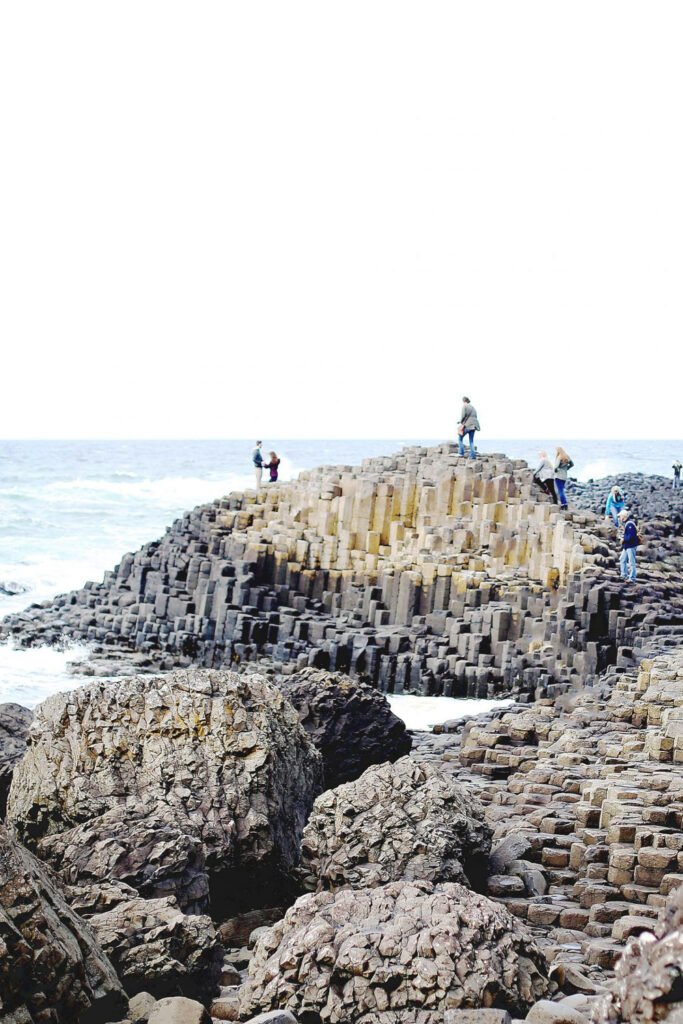 The result of an ancient volcanic eruption, Giant's Causeway is now this beautiful interlocking series of basalt columns. It gets its name from an Irish legend – legend says that the Irish giant Fionn mac Cumhaill was challenged to a fight by the Scot giant Benandonner. Fionn decided to build a causeway across the North Channel so that the two could battle it out giant-style, and this is how Giant's Causeway was born. There's more to the story after that but there's far too many alternate endings (which is kind of how legends often go) to share so let's just leave it at the name origin breakdown!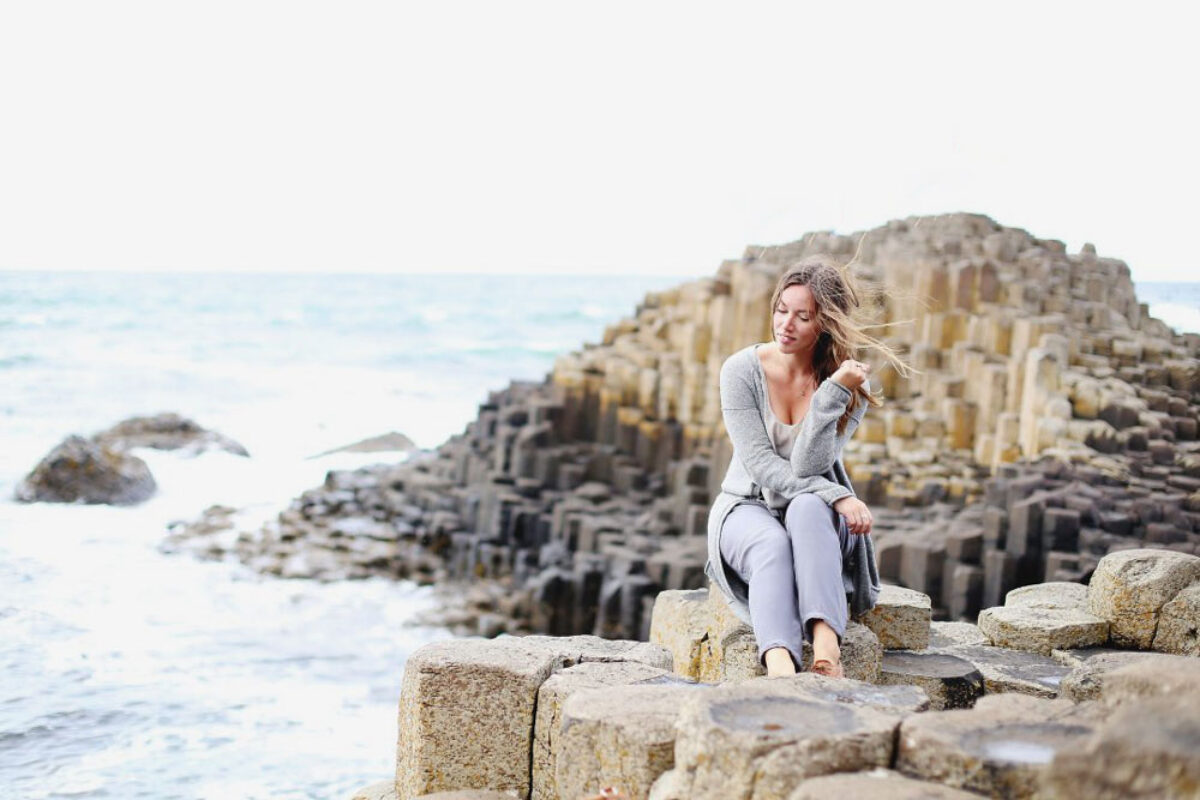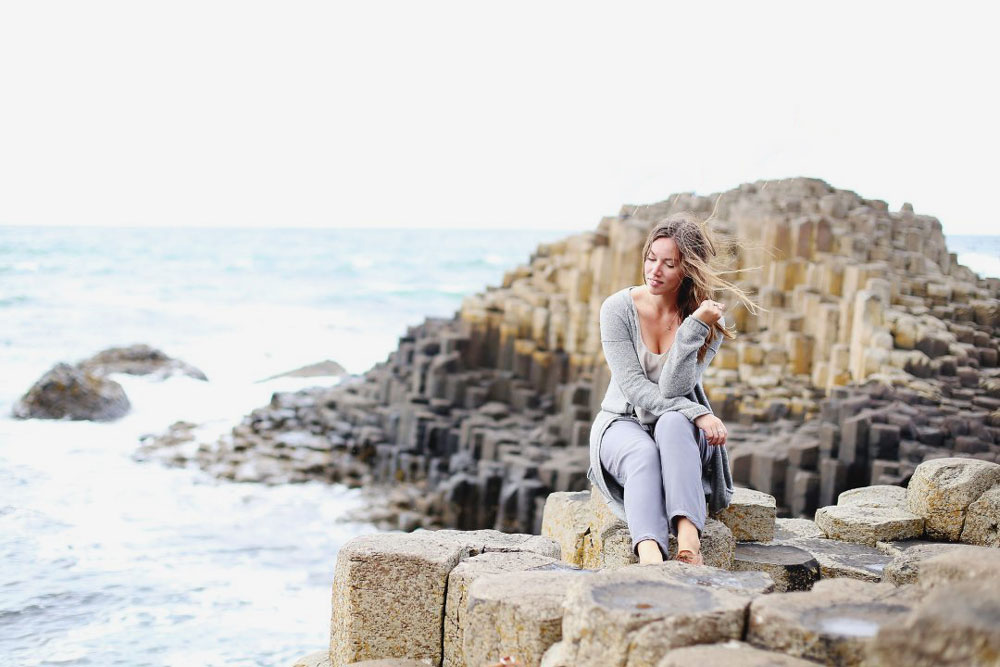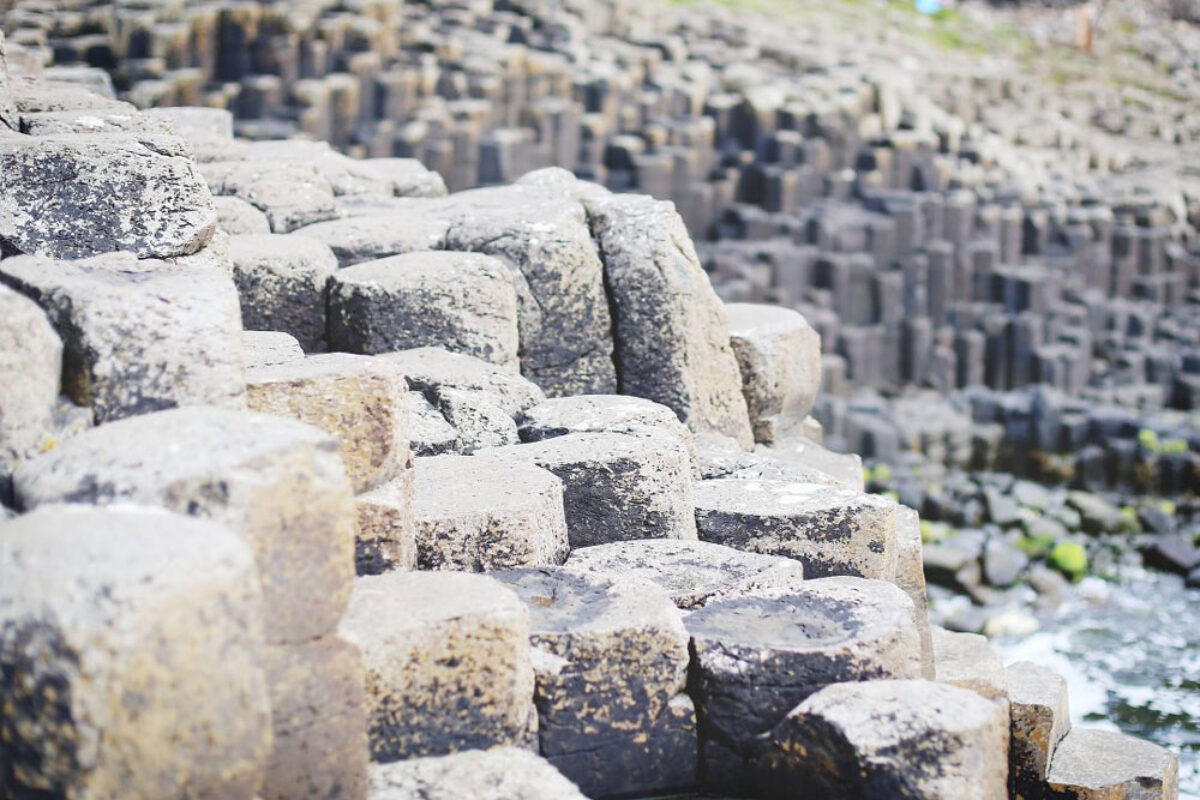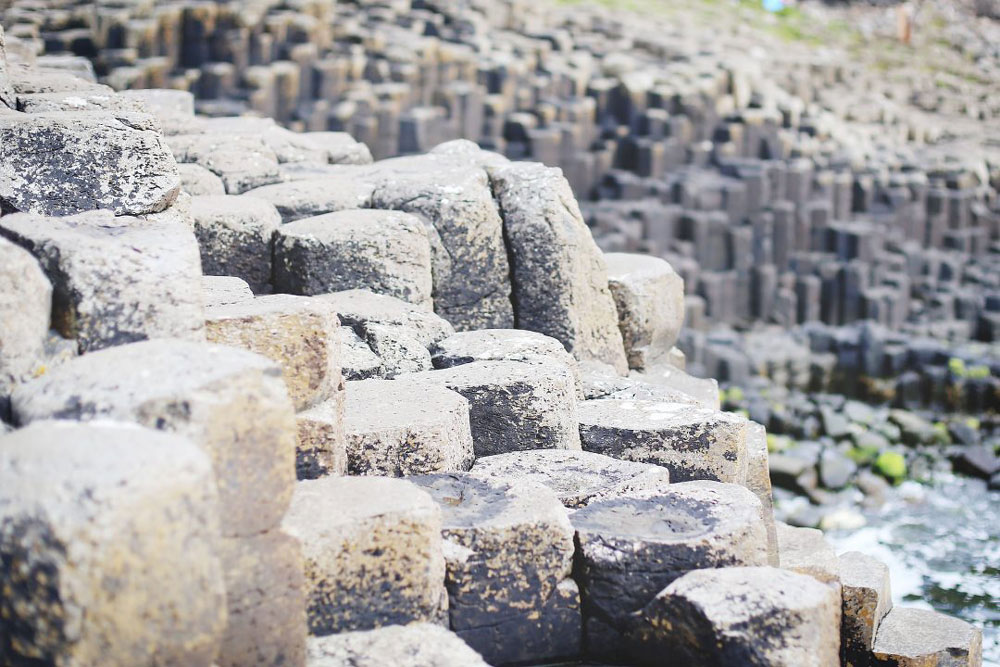 I'm obviously quite photo-focused so just a heads up that you'll likely struggle to get a good shot here – there's just too many people clambering all about. Just embrace it or maybe aim to head up earlier. We spent so much time at Carrick-a-Rede that by the time we got to Giant's Causeway, we really had to blitz it up to Portrush!
Dunluce Castle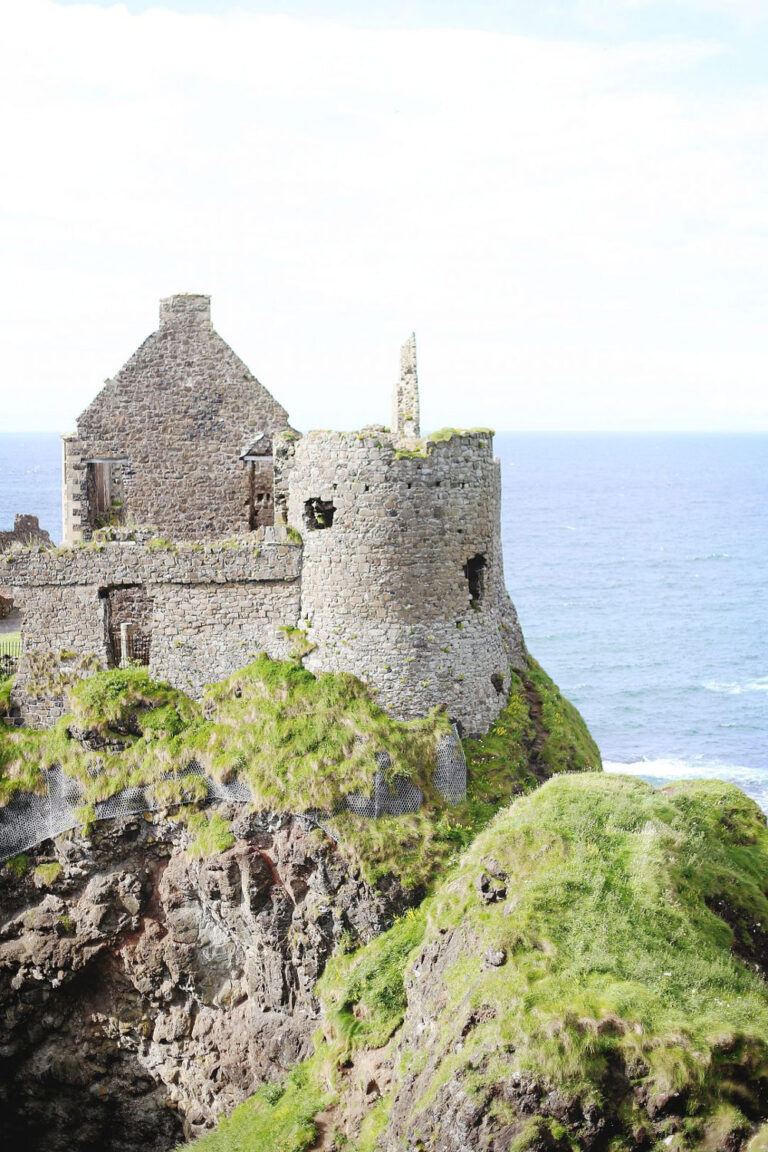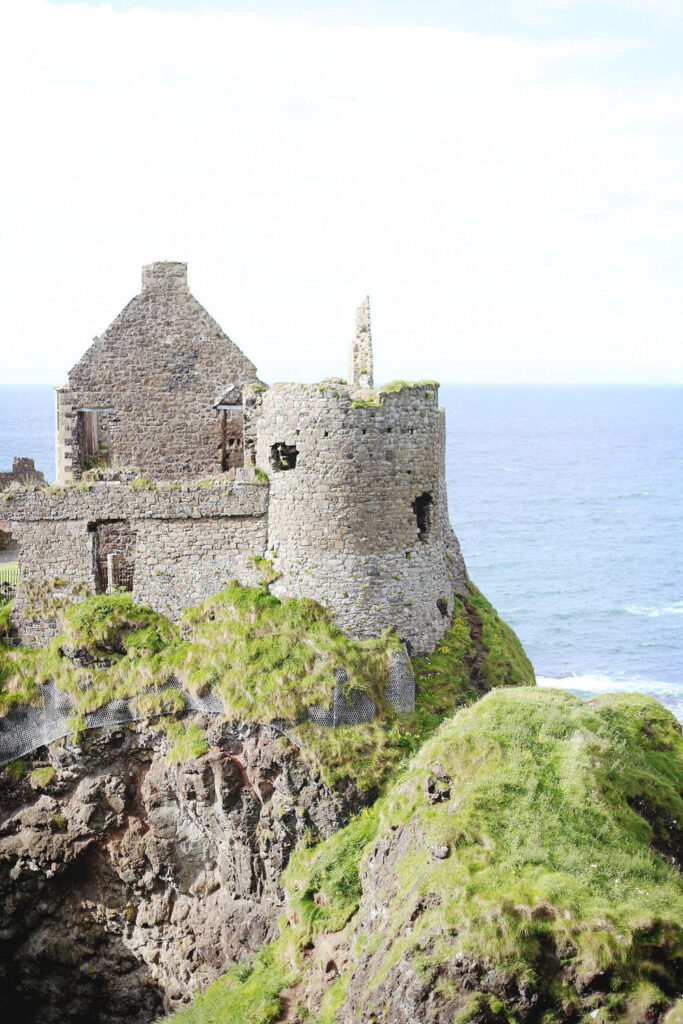 I really, really wish we had more time to explore Dunluce Castle but we were in a rush so just stopped for a picture! Absolutely stunning though and well-worth the photo op at any rate. This Medieval ruin sits atop steep cliffs at all sides – it's really just something so beautiful and breathtaking to see in person.
---
Portrush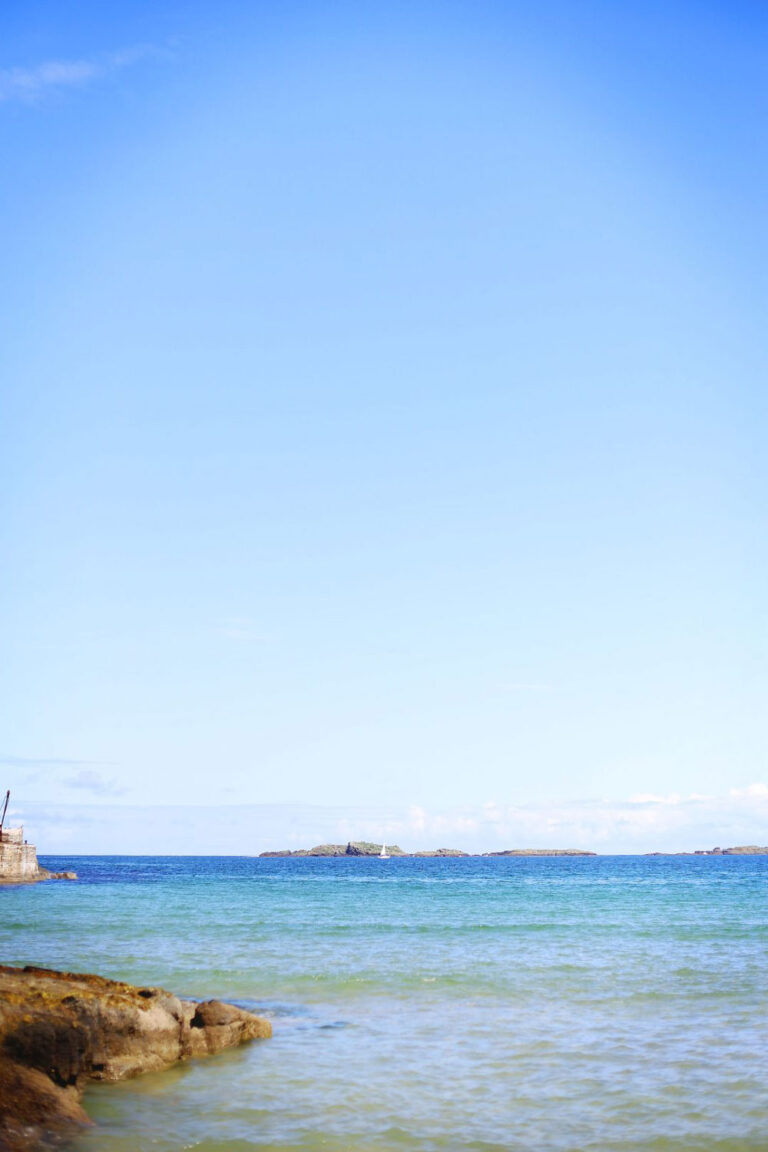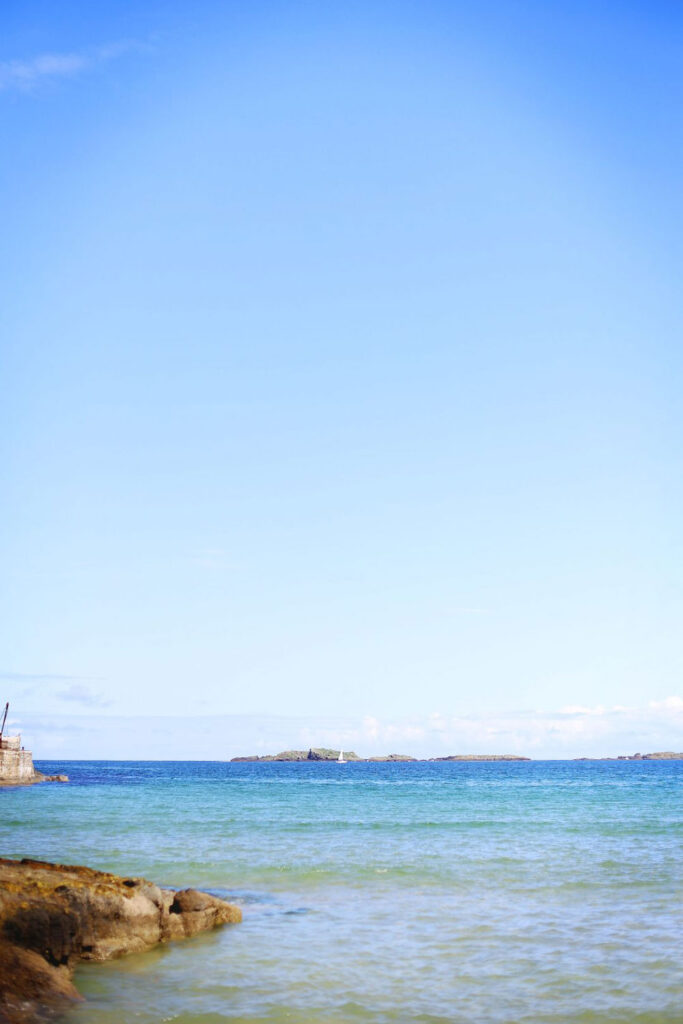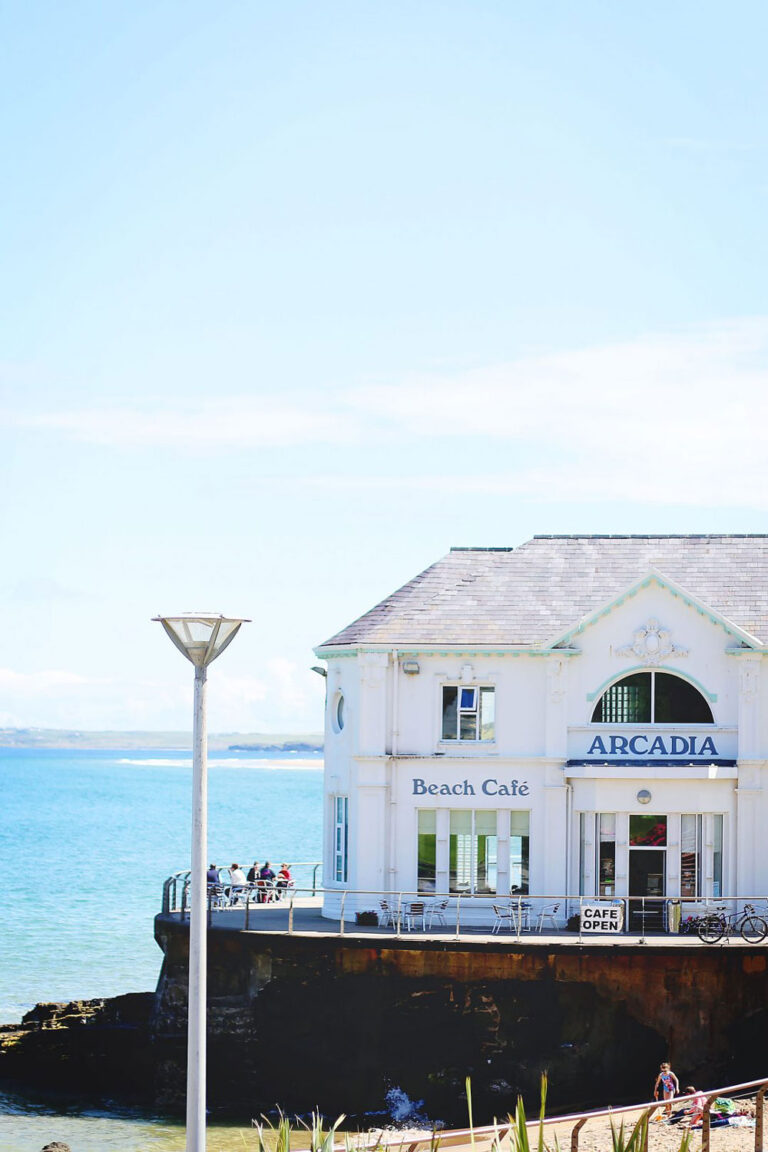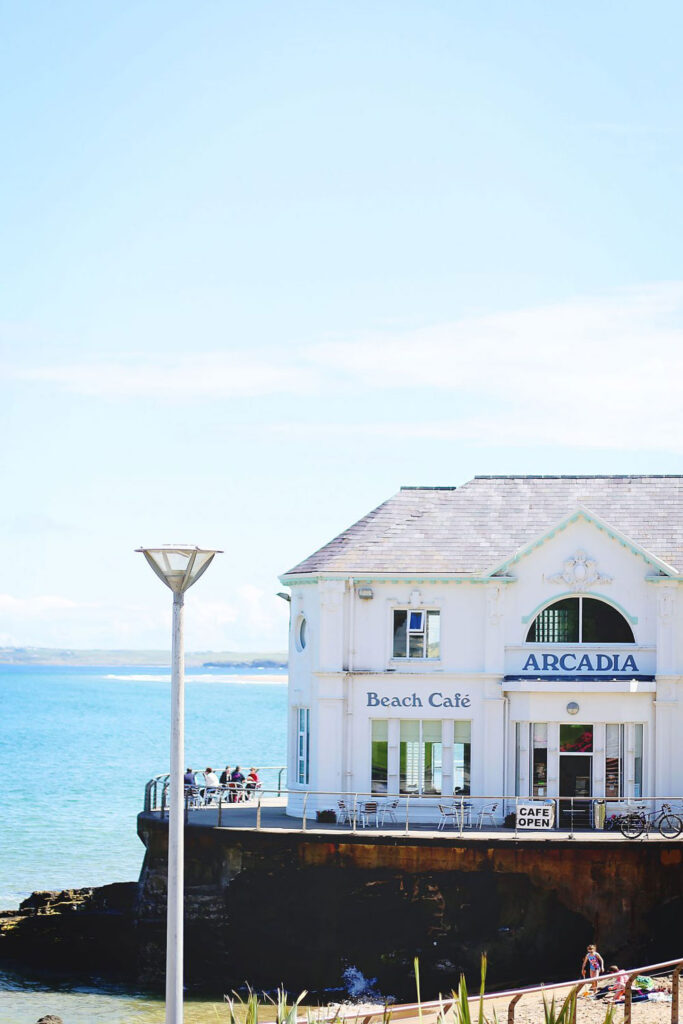 We got to the lovely seaside surf town of Portrush and basically instantly fell in love. We'd come for the last couple of hours of daylight and immediately made our way down to the water to Ramore Wine Bar – we put our names down and then proceeded to harass the lovely locals (and they really are all beyond sweet) for pictures of our group. A short wait later, we had some of the best seafood of all time in a really amazing, lively setting – would absolutely recommend you visit the restaurant if you're up there.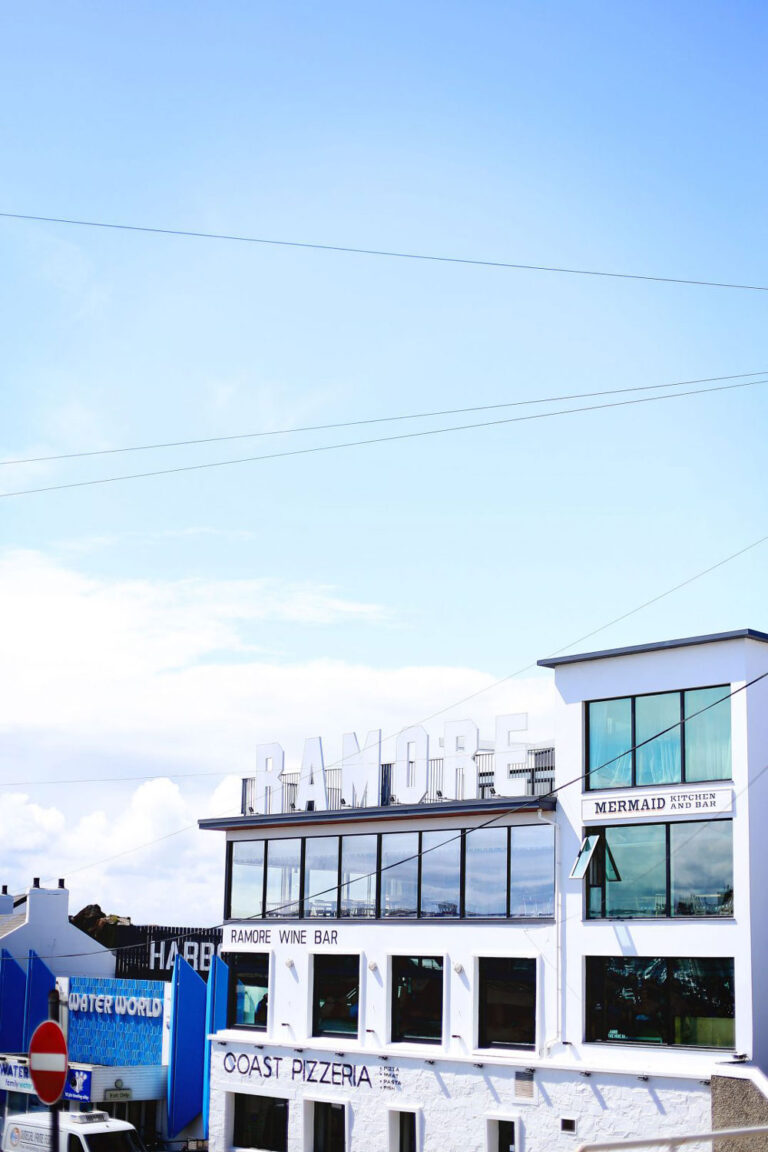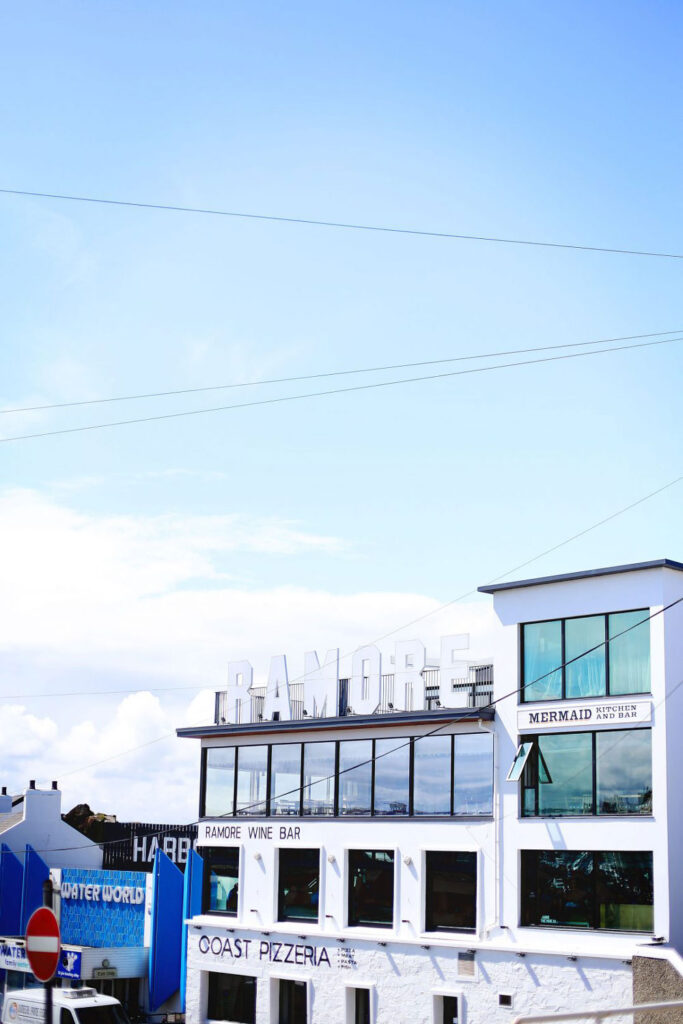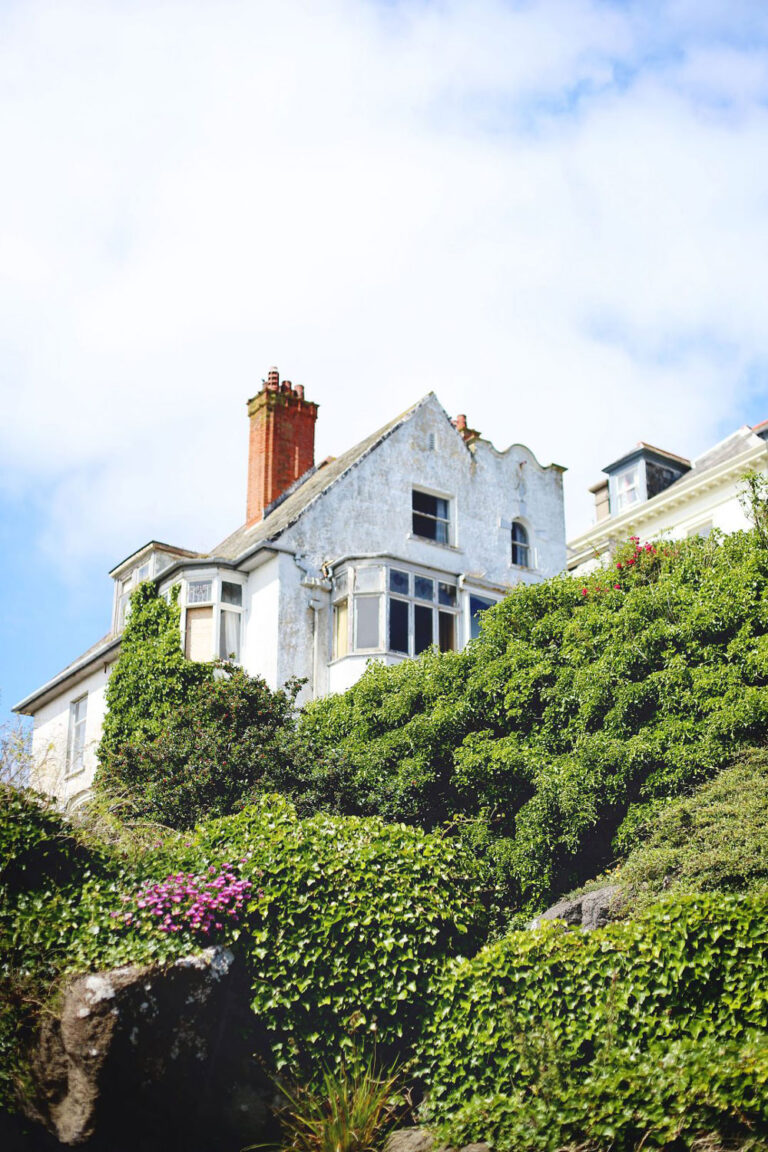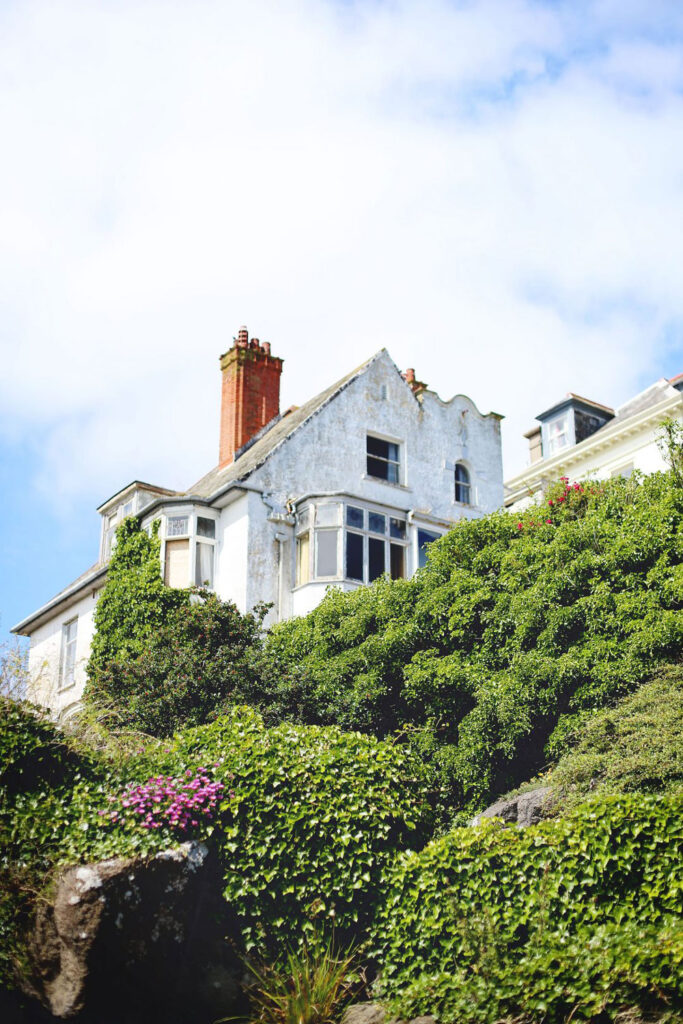 We were all pretty wiped from the whirlwind day so tucked into bed early only to wake up to the most sunny, beautiful day. We were only spending a half-day there as we had people to see and pints to drink down in Dublin and had to make the trek back down, but the half-day we did spend there was just beyond. Every person we met was so nice (seems Northern Irish people love Canadians just about as much as the Irish do, it's pretty great), it was so lovely and warm out (we were there August-ish so definitely has a proper summer there!) and the whole northern seaside vibe reminded us in a way of our Canadian West Coast home. That's one thing that you can't really get out of you if you grow up next to the sea – you instantly feel at home most anywhere else that's seaside!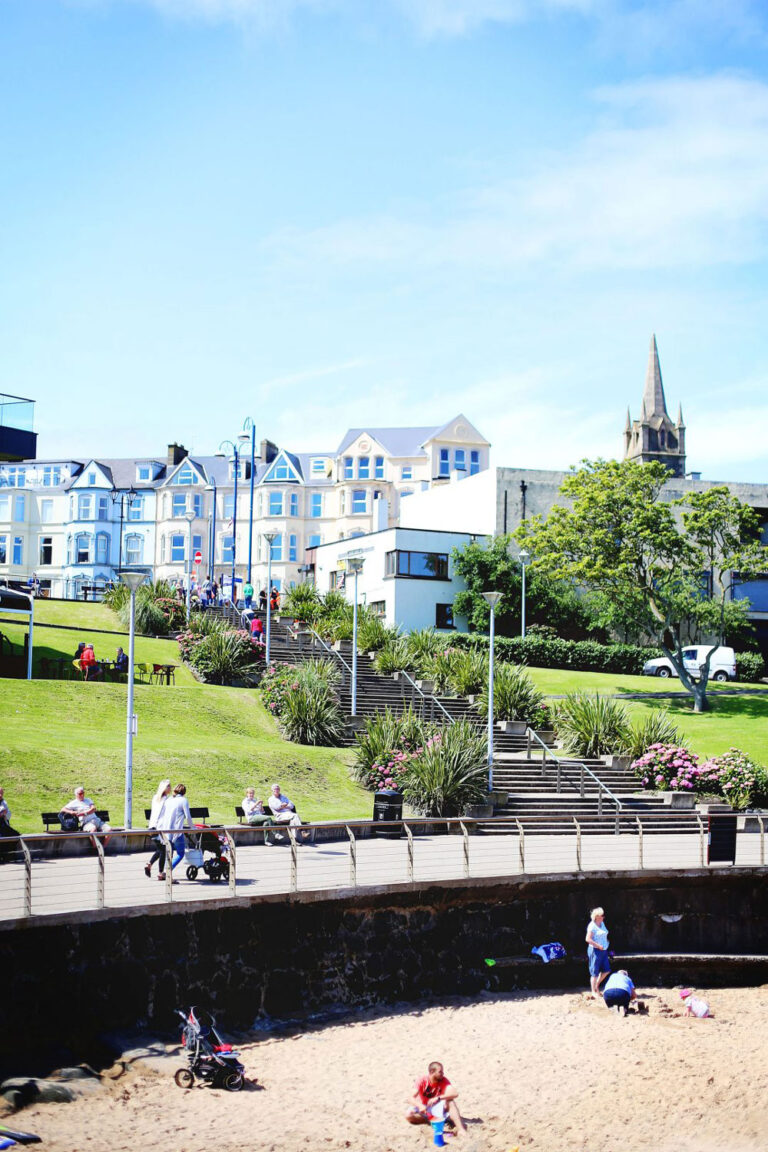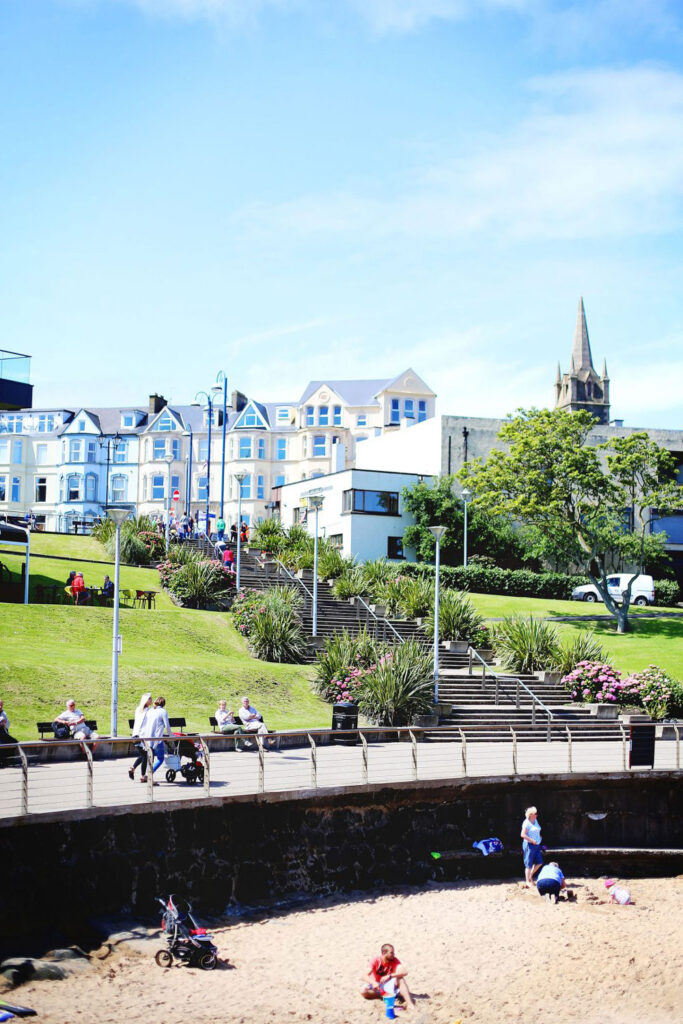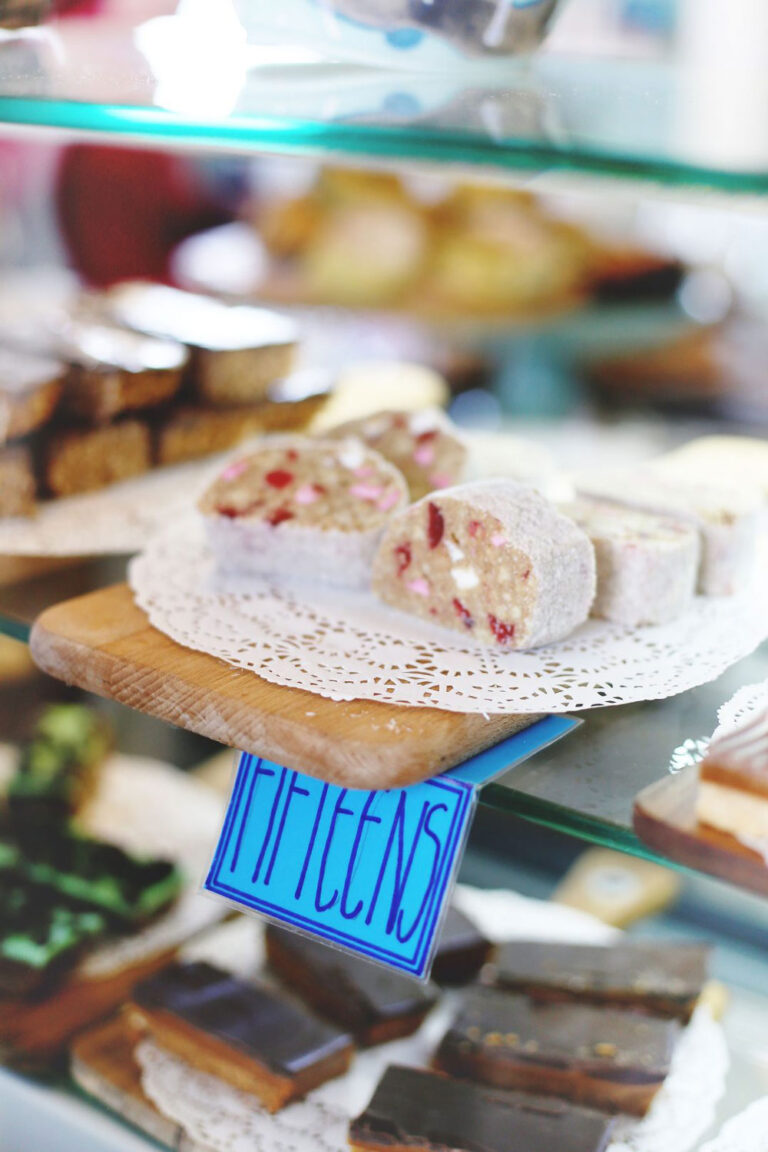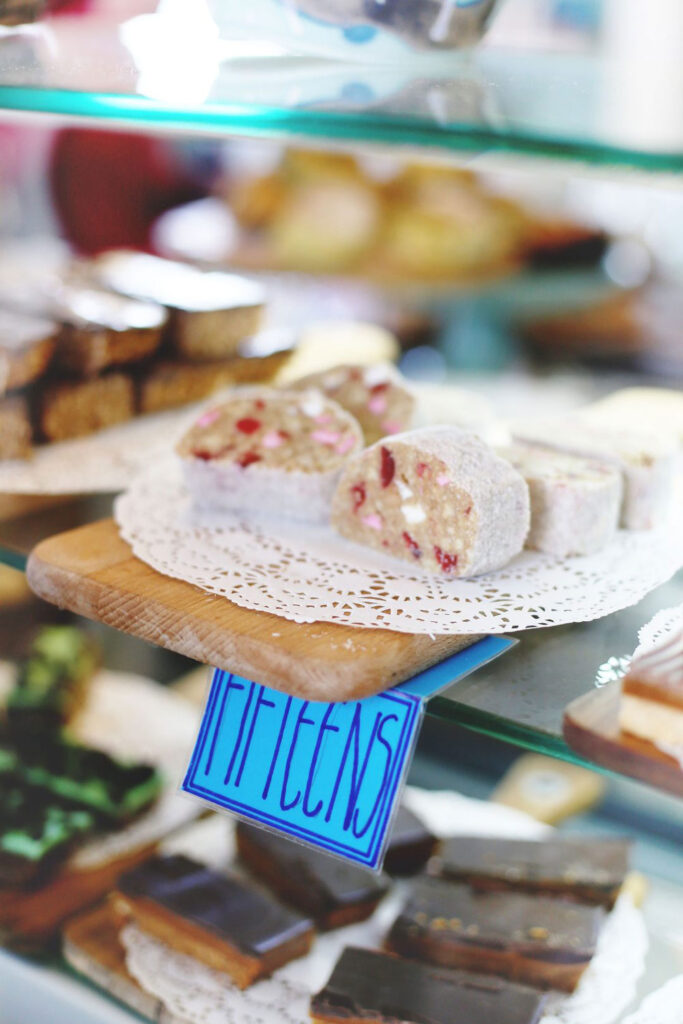 We wrapped up the day by stopping by the famous Arcadia, which is perched right next to the ocean and has had many different uses and functions over its long history. The staff there was so sweet and took me through old newspaper clippings to show me all the different chapters in its history, and also finally gave an answer to the burning questions I had: what the hell are Fifteens? Turns out, the answer is embarrassingly straightforward – it's named after the 15 ingredients in it, including marshmallows, digestive biscuits and more!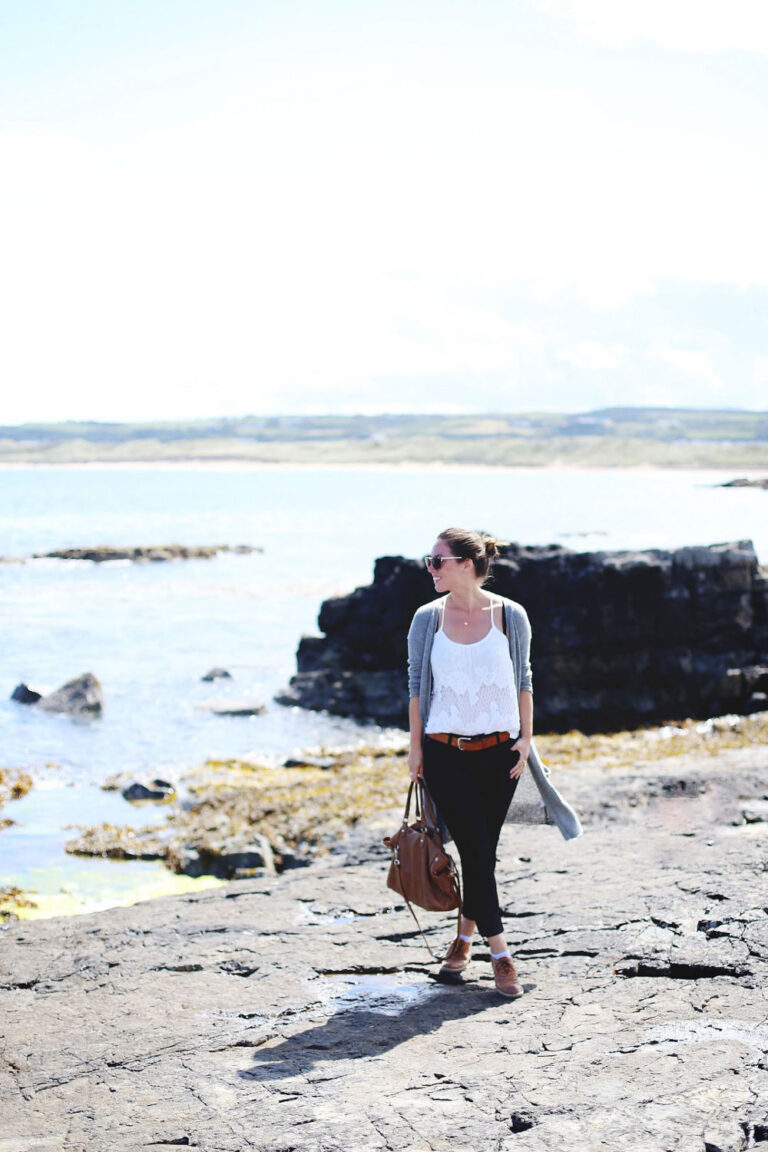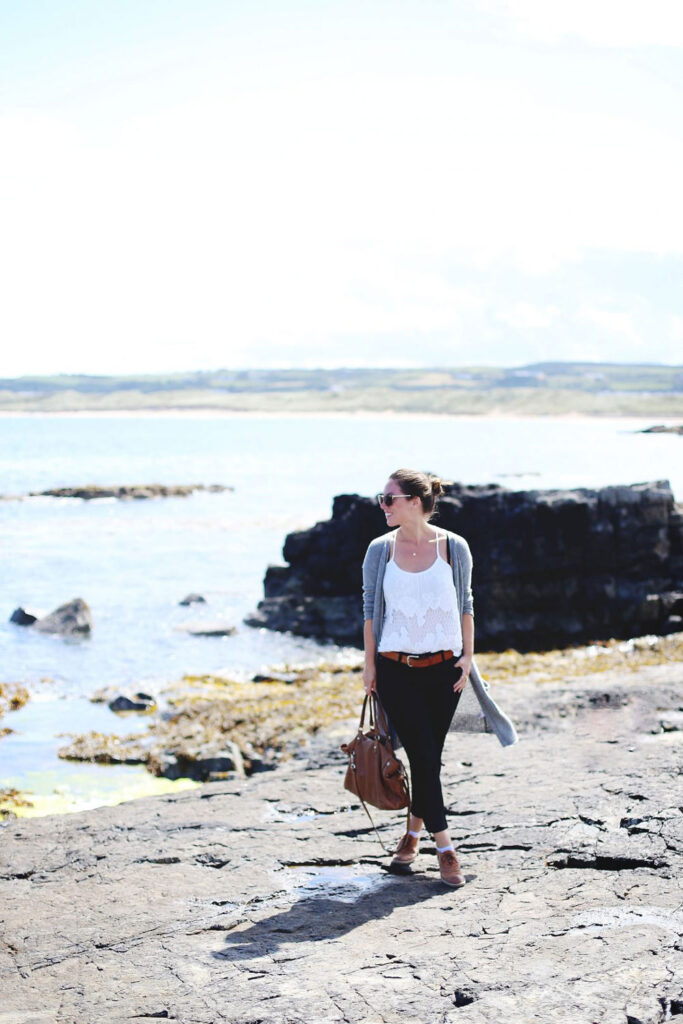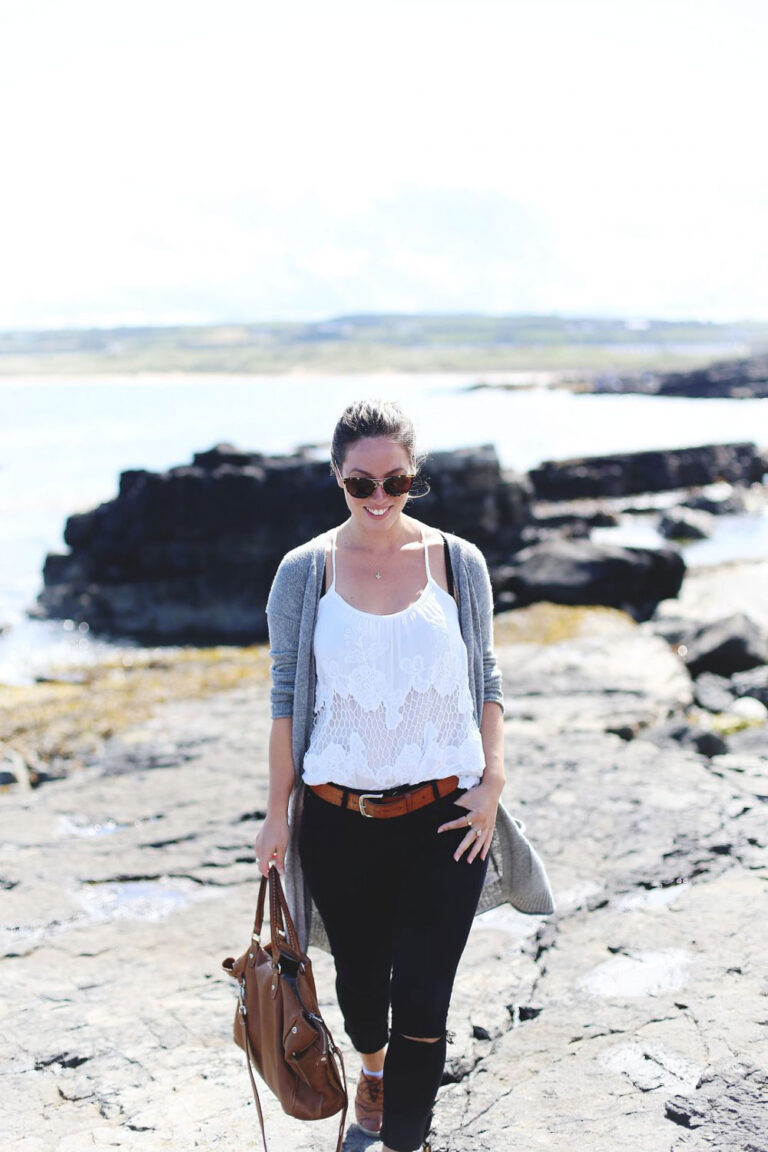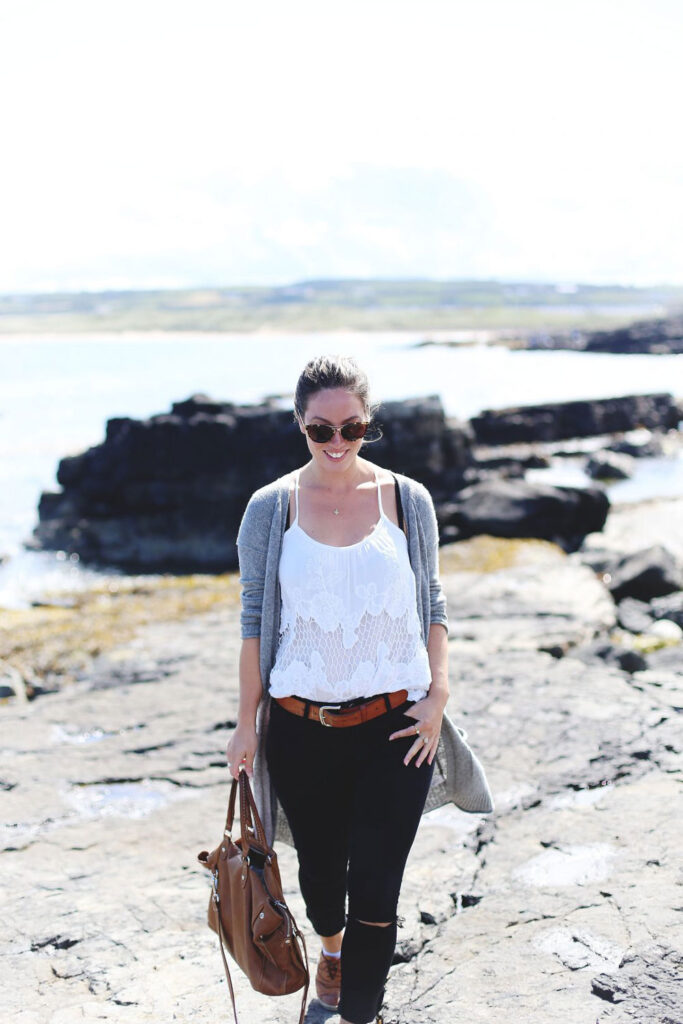 And with that, we said goodbye to beautiful Portrush and began making our way down through Northern Ireland, beelining it to Dublin (Amanda's new home now after she moved away from Cork!).
It's been a good 4 months since my last visit to beautiful Ireland so think I'm going to make my way back soon for a visit, and this time, I'm going to try to tick off the other parts of Northern Ireland I didn't get a chance to see! Here's a little recap of the must-see's from this trip below though.
OUR NORTHERN IRELAND ADVENTURE

CARRICKFERGUS: STOP FOR MAUD'S ICE CREAM

BELFAST: EUROPA HOTEL, CROWN LIQUOR SALOON, TAKE A BLACK CAB TOUR, THE TITANIC MUSEUM

THE CAUSEWAY COASTAL ROUTE: CARRICK-A-REDE, GIANT'S CAUSEWAY, DUNLUCE CASTLE

PORTRUSH: VISIT RAMORE WINE BAR, ARCADIA
For your bookmarking ease, I have a pin below that you can add to your travel boards below (or just save it to have on hand!). Let me know if you have any other questions in the comments below, and finally, get on your flight search! You've got to visit this magical place!
---
PIN ME