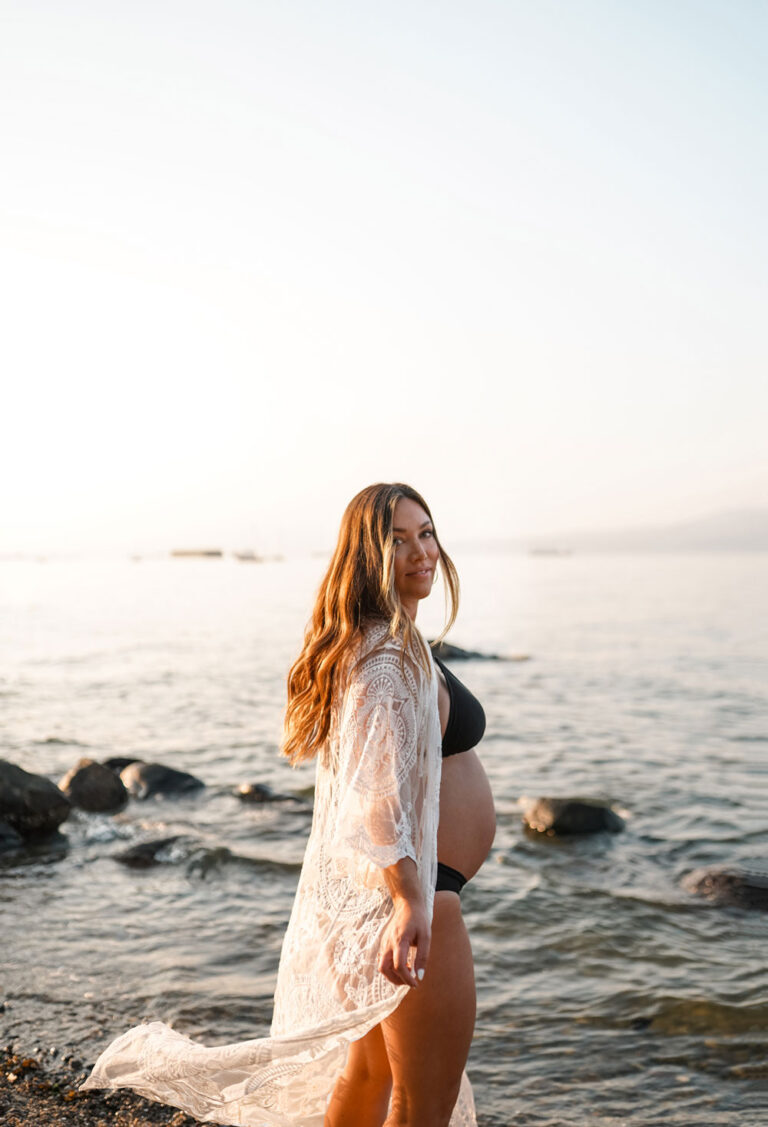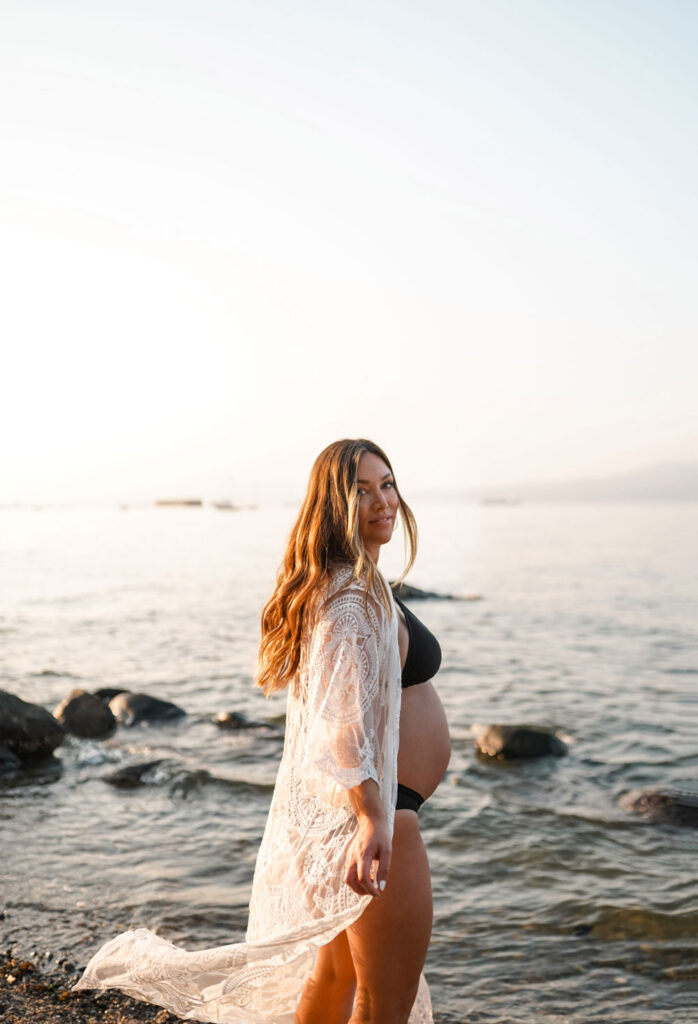 I'm officially 38 weeks as of today and feeling a bit all over the place, if I'm being honest! Predominantly right now I just feel like the end snuck up on me so fast and I feel like I'm still playing a mad game of catch-up as I try to wrap up partnerships, blog posts and just life in general (our place is basically set but just doing the last few little household tasks to get it all ready). It feels like my body is giving clues that he'll be here sooner rather than later too (this last weekend in particular felt like a constant game of start-stop) so there's that anxiety about now cramming what I was planning on doing in two weeks into one week because I feel like he could very well be here early (though as my family keeps reminding me, we were all overdue so who knows…either way, not exactly a ton of time to play with anymore).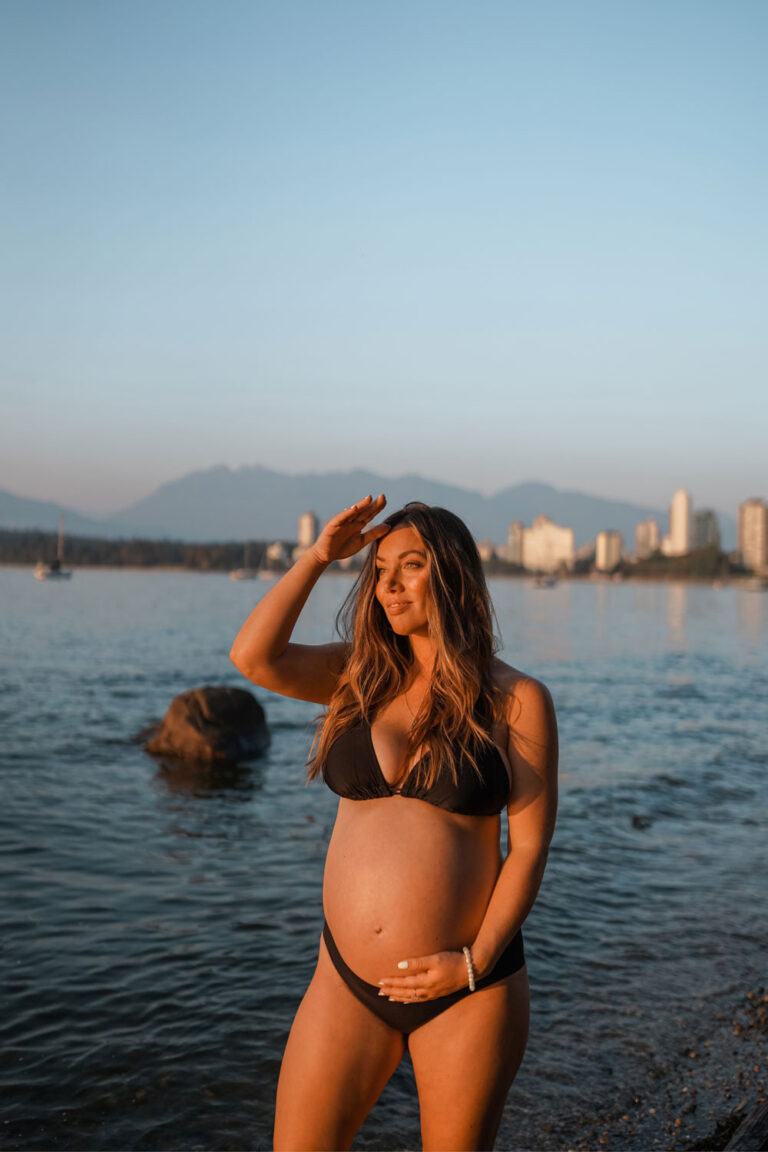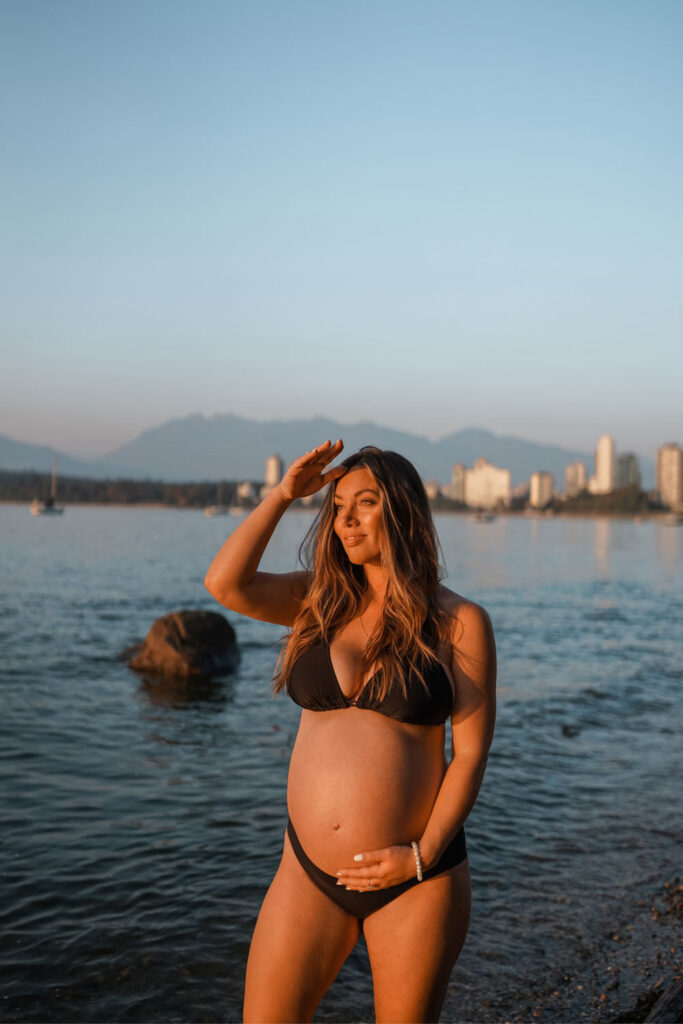 I'm also just feeling very excited and weirdly (and in direct contradiction to everything I just said above) quite ready—all the conflicting emotions! So in addition to feeling like I need to just get so much done, I also would be perfectly happy and feel ready for it if he came now. I really do think we're as prepared as two people who've never gone through childbirth before can be for the labour & delivery experience part, we worked our asses off in our place and it feels honestly better than it ever has and I feel like I've been working and readying my body physically all this time to get it ready for the grand finale of pregnancy, from all my long walks to my squats to bouncing on my Swiss ball constantly to pelvic tilts and so much more! So I'm also feeling all the positive things in addition to the general anxiety and overwhelm…can only imagine what it will be like when he's here!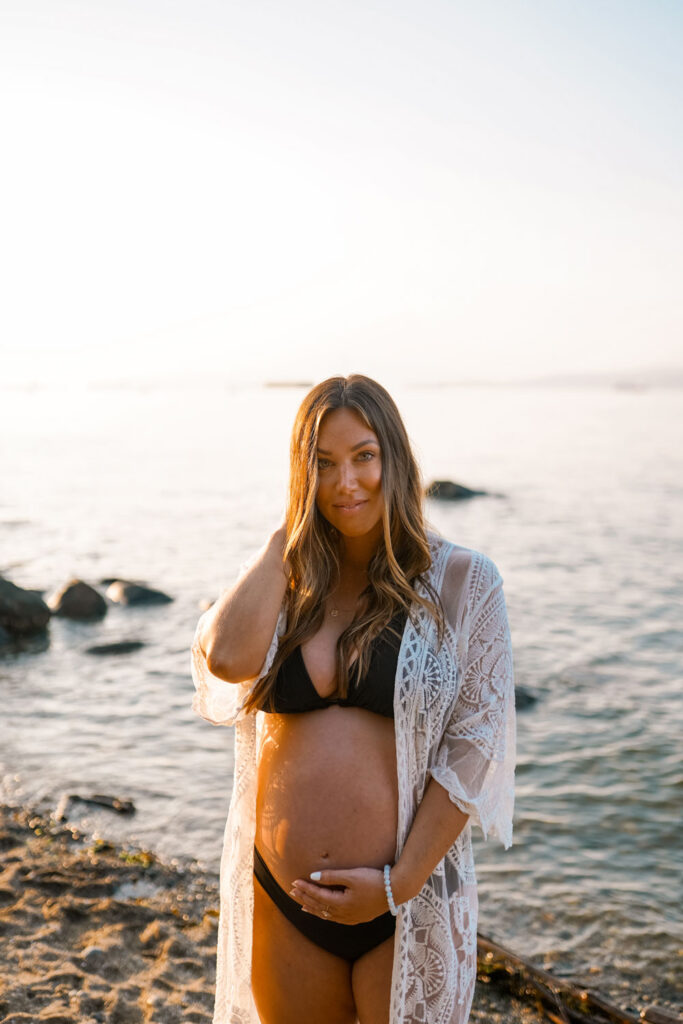 One thing I really did want to try to commit to over the next week or so though is getting out the last few pregnancy-related posts because I'm guessing by the time he's here, I'm not going to want to do too much reflection back on pregnancy! As positive as I feel about my pregnancy overall and as lucky as I've been throughout it all, I'm really kind of getting to the point that I'm over it and just want to throw myself into that newborn life once he's here. So in addition to this big roundup of all my beauty faves, hoping to have my hospital bag checklist, my little nursery nook reveal, my newborn essentials and my third trimester recap all wrapped up for you guys as soon as possible!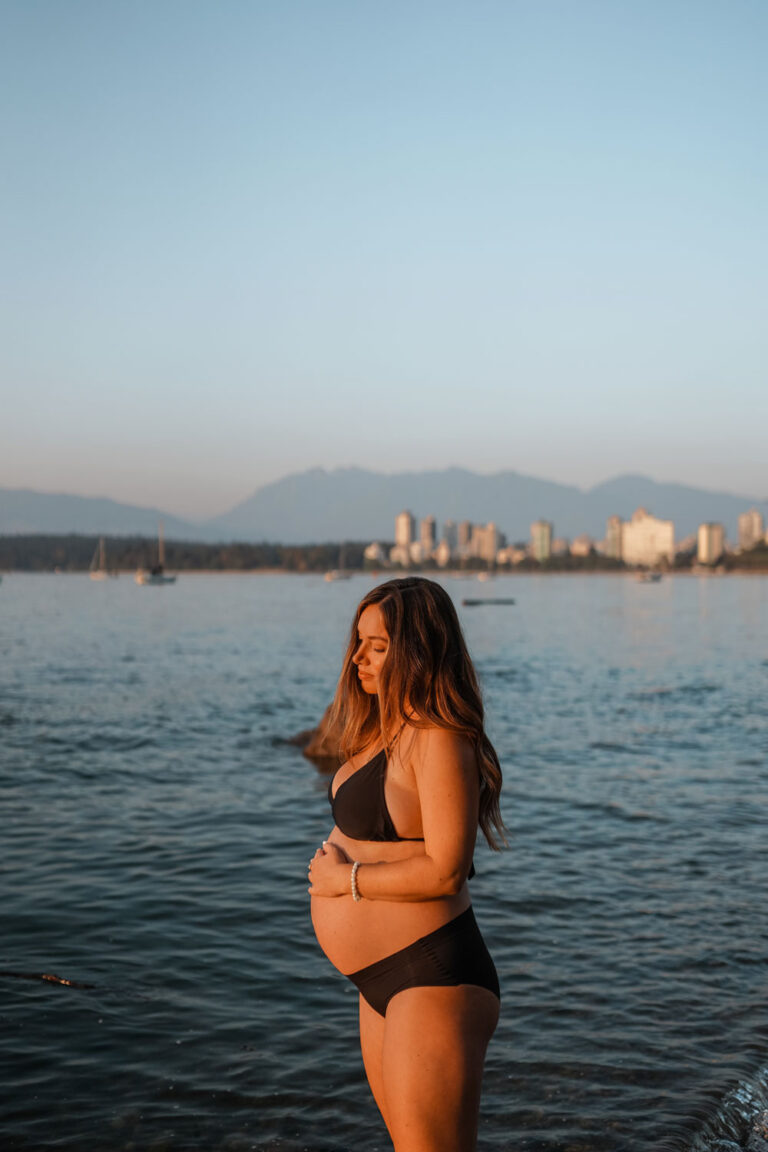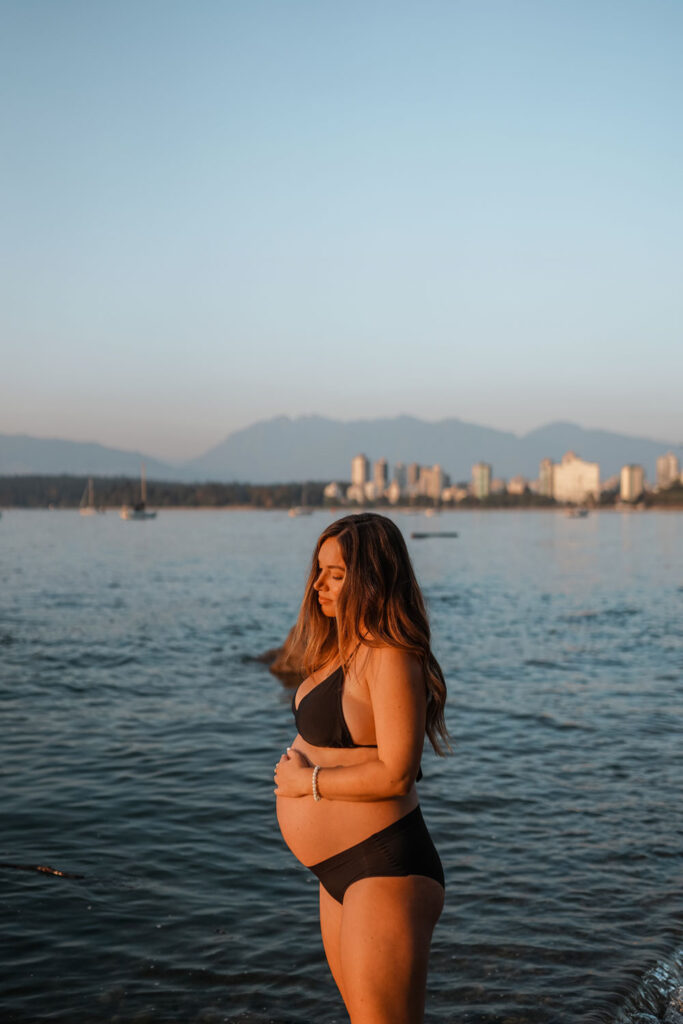 Now onto this guide! When I first found out I was pregnant at 4 weeks, I honestly was really freaked out—I was so excited and happy, but I was also so overwhelmed and given that the pandemic really picked up shortly afterwards as well, generally just really anxious about baby's health and about avoiding anything that could potentially hurt him. So, basically my pre-pregnancy beauty, hair and skincare routine was a landmine of potential panic—for example, I had been using what I thought was a safe deodorant only to find out liquorice root was a main ingredient, which apparently you're supposed to avoid. The natural shampoo I picked up had rosemary oil, which I also freaked out about.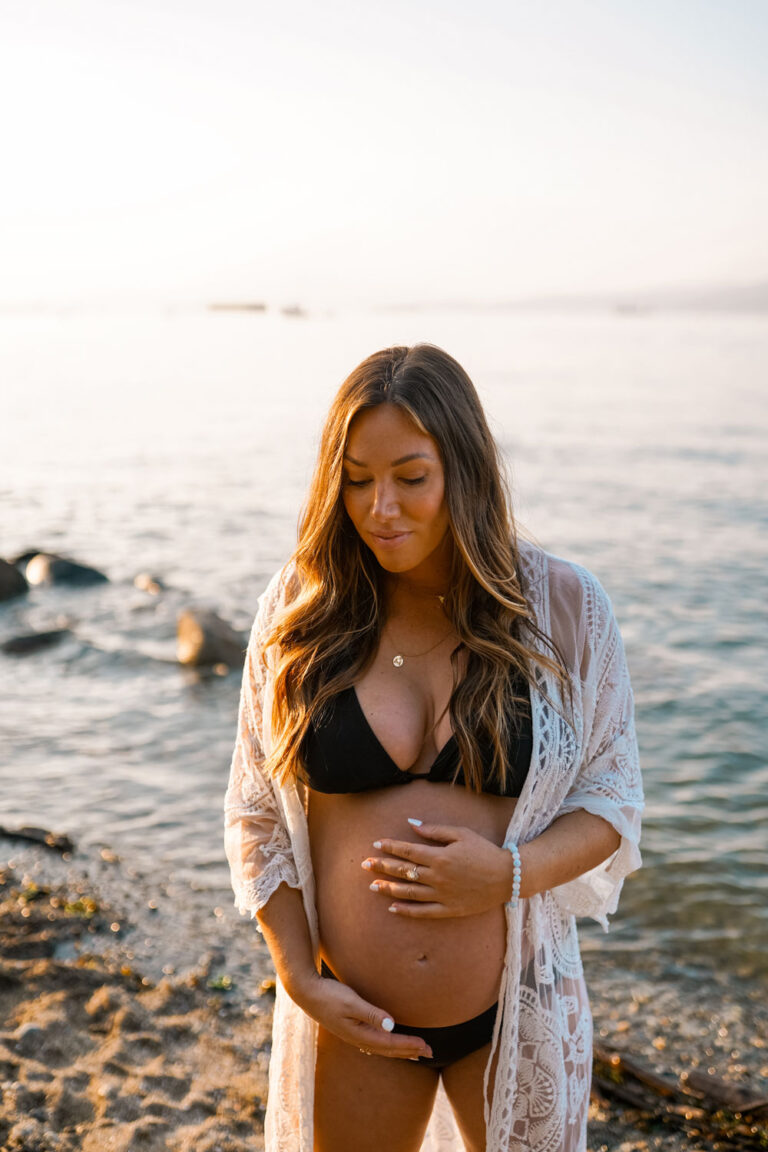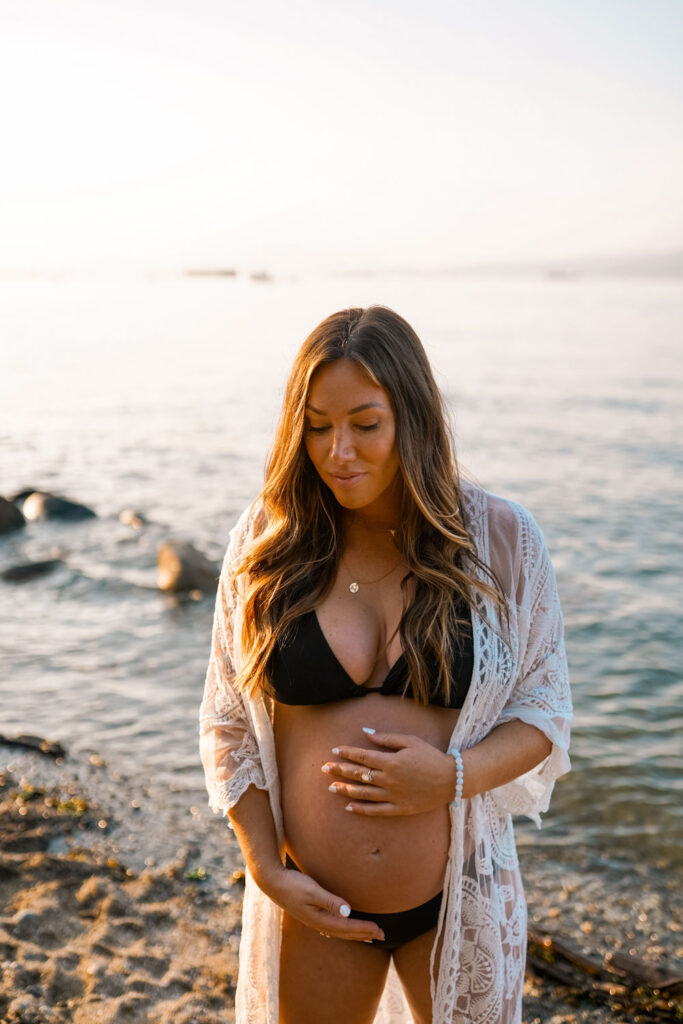 If you google just about anything, there will always be at least one search result that indicates there's a risk to baby's health or to the viability of your pregnancy so honestly, those first few weeks were pretty anxiety-ridden (and I'd suggest you don't Google literally everything like I did!). I want to share the products I feel really confident recommending and also just some general resources/insights to hopefully minimize any of that anxiety for any of you! Now that I'm in my third trimester, I definitely still try to aim for natural as much as possible but feel way more lax and at ease in general about everything…you realize that there are general recommendations that are in place so that any risk to baby is minimized, but using something once or in very diluted quantities (i.e. re: rosemary oil, my midwives said it was totally fine diluted in a shampoo formula—it's more just direct application of some non-diluted oils you'd want to think twice about) shouldn't be cause for concern! So yet another big product roundup below for you guys!
---
Skincare
Face
Cleanser + Makeup Remover: I used Consonant's Natural Foaming Face Wash and K'pure's Washed Up (I keep one in the shower and one on the sink because I'm too lazy to take one back & forth). One thing I found over pregnancy though was that because my skin was a bit more reactive & dry, I just splash cold water on my skin in the morning. And not that I've been wearing much makeup these days, but when I do I use K'pure's Clean Slate, a nice oily remover that I then just rinse off before washing my face.
Oil: I used The Ordinary's Rose Hip Seed Oil every once in awhile for nighttime either on its own or under my moisturizer, or I'd use it if I'd treat myself to a nice gua sha session—I love it and it's amazing value.
Serums: I use La Roche Posay's Redermic C10 Serum (you need to avoid retinols over pregnancy, but fortunately Vitamin C is in the clear!) pretty much every night, along with Consonant's Hydrextreme or Fresh's Seaberry Skin Nutrition Booster a few times a week for extra moisture.
Moisturizer: I have been loving Versed's Due Point Gel Cream! Have heard such great things about this brand so was really excited to try it out and it's been amazing, especially over the summer months.
Sunscreen: I use La Roche Posay's tinted Anthelios Mineral Ultra-Fluid Sunscreen. I love this product and it's one I used pre-pregnancy as well! Usually functions as my foundation most days if I'm not really doing myself up.
Lip Balm: I used Burt's Bees lip balms on repeat (I have a ton but the coconut & pear was my fave).
Eye Cream: I've been using French Girl's Neroli Eye Serum or Versed's Vacation Eyes when I can remember to put on eye cream. I really need to do be doing this more because the reduced sleep is already showing under my eyes! I usually don't get dark circles but they're definitely making their presence known these days.
Body
Body Wash: I'm loving Three Little Birds, a local brand, and their simple, effective soaps! I've been trying to reduce my eco-footprint with products wherever I can and so have been trying to use bar soap more than bottled body wash these days.
Scrub: I love Shea Moisture (used their Black African Soap on my body/face for a long time too and really loved it, though did find it left black residue on my bathtub which I'd have to scrub off periodically). I've been using their Coconut & Hibiscus scrub on my belly, butt, low back & thighs, especially on my belly.
Oils: I have quite the rigorous belly lubing routine, but hey, I've had very minimally itchy belly skin so it must be working! I think I'll be going on my third bottle of Weleda's Stretch Mark Oil in this last leg now, I've been using it a ton and I love it. I put on quite a lot at night & then started layering Bio Oil on top starting in my third trimester. Throughout the day, I douse my skin in sweet almond oil too (you can get good ones from any brand but I really liked Viva Naturals). Though it might not sound like it, I'm not living in fear of stretch marks…while I haven't gotten any yet, my mum did with my older sister and it's supposed to be largely a genetic trend so I've kind of prepared myself that I may get some and if I do I won't bawl my eyes out or anything, but I'm just trying to stay on top of taking care of a part of my body that's growing way faster than it ever has and ever will (unless I'm pregnant again!) because I tend to get itchy skin and really didn't want my belly keeping me up at night or anything!
Lotions/Body Butters: I am obsessed with my Shiloh Butters Shea Delight Pudding—a little goes a long way so I literally use the back edge of my nail to scrape off a tiny bit every night (it's solid), warm it up between my hands & put it on as a last heavy moisturizer on my belly before I go to sleep. For the rest of my body, I use Alaffia's Body Lotion & sometimes mix in some almond oil with it because I find my skin is just itchier in general.
Hand Cream: my eczema really, really picked up over this pregnancy, along with all the hand washing and sanitizing these days. I use La Roche Posay Lipikar AP+M Baume throughout the day & always apply Consonant's Organic Hand Cream before I go to bed (on both my hands & feet). I also keep a little tube of Weleda Skin Food in my bag for when I'm out. I had to use a steroid cream earlier in my pregnancy because my eczema was getting so out of hand there was a risk it could get infected, but since using these 3 products more religiously & regularly throughout the day, while I still deal with the odd patch of eczema on my wrists or palm, it's mostly settled down.
Deodorant: it took me basically my entire pregnancy to find a deodorant I love, but Kopari's deodorant is my winner after months of trying what felt like a gazillion deodorants.
Perfume: Kai Perfume Oil is my all-time fave scent, but I also got Leila Lou From Rosie Jane as I find I always run out of my Kai really quickly and really love it! I've alternated between the two but I'd say Kai is my mainstay. Kai is very Hawaiian (lots of gardenia which I love) and Leila Lou is a fruity floral (pear & jasmine which I also love).
Sunscreen: La Roche Posay's Anthelios Mineral Sunscreen yet again! Yes, untinted mineral sunscreen will give you a bit of a white cast but it's worth it from a sun and pregnancy safety perspective and this one was super effective and sheer.
I wish I had some safe nail polish options to give you but since I stopped going in to get my shellac manis (my go-to usually, I stopped largely because of COVID more than anything), I just realized I'm the worst manicurist in the world and was better off just sticking with natural nails because my at-home manis would get destroyed within a day or so anyway. I used CND when I did try though!
---
Beauty
Foundation: I got the bareMinerals Original Foundation from the get-go of my pregnancy & I'm just wrapping it up now so it's lasted me a really long time! I really should've gotten a darker colour over the summer because I was much, much darker than the colour I had gotten (medium beige, which worked for me in March) but was too lazy so just added more bronzer on top to get it closer to my natural colour, or just wore bronzer during those more tan months. I've never used this foundation before and absolutely love it, think it's my go-to moving forward even postpartum!
Bronzer: I love Nude by Nature's loose bronzer—I was pretty lazy about makeup in general and focused way more on skincare, but I'd say bronzer was one thing I'd usually add on if I was going to head out somewhere. I used this both as my overall bronzer and also to add a bit of dimension to the crease of my eyes if I remembered to do it.
Blush: I really loved Burt's Bees Lip & Cheek Stick! I got Suez Sands and it's still kicking, really gives a lovely natural glow.
Highlighter: I've kinda skipped out on the highlighter front these days (find all that sweating gives you a nice, natural glow) but do love RMS Beauty's Living Luminizer.
Brows: I didn't actually do anything with my brows because I got my brows microbladed maybe a week before I became pregnant! I still haven't gone in for my second session but will once he's born and my milk supply is established (you apparently shouldn't get microbladed while either pregnant or nursing so won't be doing this for awhile as I'd really need to have quite a bit of milk set aside for him). Even though I never got my second session in, my brows looked great—went to Brow Beauty Lab!
Mascara: I've been using Burt's Bees Nourishing Mascara & really love it! It's not quite as heavy a look as I usually wear (I actually really love a super thick lash) but since I'm not doing much beautifying these days it's been great for everyday. It's lasting really well too as I'm still using it and it seems like there's lots of product left!
Lips: this is one area of beauty I love & tend to have lots of options in at all times! I mostly relied on tinted lip balms for an everyday look, so usually my La Neige Lip Mask in Berry, Burt's Bees tinted lip balm & Fresh's lip balms (Sugar Rose is my fave tint). I also had one lippie I got from bareMinerals in Honesty that I loved if I was going out to dinner or for drinks (i.e. mocktails for me) and this Tarte H2O Lip Gloss in Pink Sands. I also loved Burt's Bees Lip Shine in Blush.
---
A Few More Things
First of all, don't freak out like I did at the beginning—I really let anxiety get the best of me in my first trimester and worried about everything (and to be fair, I still do get very concerned and worried about his health—that's totally normal, especially in the midst of this pandemic) but all in all the likelihood of your little one being affected by a product you're using is very minimal.
Having said that, do do some research and see which products or ingredients you should stop using as there are some you want to avoid. Retinol, salicylic acids, chemical sunscreens, etc are all ingredients you should try to avoid and if you're actively trying, might be worth finding some replacements for those now, if anything to save yourself from having to do a full beauty overhaul when you do become pregnant.
I used 15 Minute Beauty Fanatic a lot as a resource for products that were safe to use, especially with brands that I didn't want to do away with entirely just because they're not "natural." Try to keep in mind too that natural doesn't entirely equate 100% safe, just the same way a brand that isn't marketed as natural might be safe to use throughout your whole pregnancy too. The likelihood at every turn is that you're going to be just fine, but I found she did such a good job of laying out which specific products were a-okay (for both pregnancy & nursing) so it just gave me that extra peace of mind.
Finally, don't forget about your supplements, nutrition, exercise and hydration! They'll all help with that pregnancy glow and keep some of the random and weird pregnancy symptoms that can crop up (like dandruff, dry itchy skin, hormonal breakouts, etc) at bay. I try to drink a ton of water every day, and while I've stopped "working out" the last couple of weeks, I still walk about 10K steps a day and was working out my entire pregnancy before deciding I needed to tone things down a bit. I think it just helps keep everything moving and has helped my skin and general energy levels. I also take a prenatal (Smarty Pants prenatals, I look forward to them every day they're so tasty!), and take an omega supplement along with MegaFood's Blood Builder & Thorne's Magnesium every night (I've only had two calf spasms & very minimal swelling [if any] so I credit that to lots of movement, hydration & taking magnesium!). I ate really well over this pregnancy too to make sure bebe was getting all his nutrients (though I obviously treat myself lots too, but just try to focus on getting the good in as much as I can) and I'm sure that all helps, especially when you're dealing with a rollercoaster of hormones that can wreak havoc on your skin and just general energy levels! Hope this helps as a sample list of products you can safely invest in over pregnancy, or if you're just looking to clean up your routine and aren't expecting!