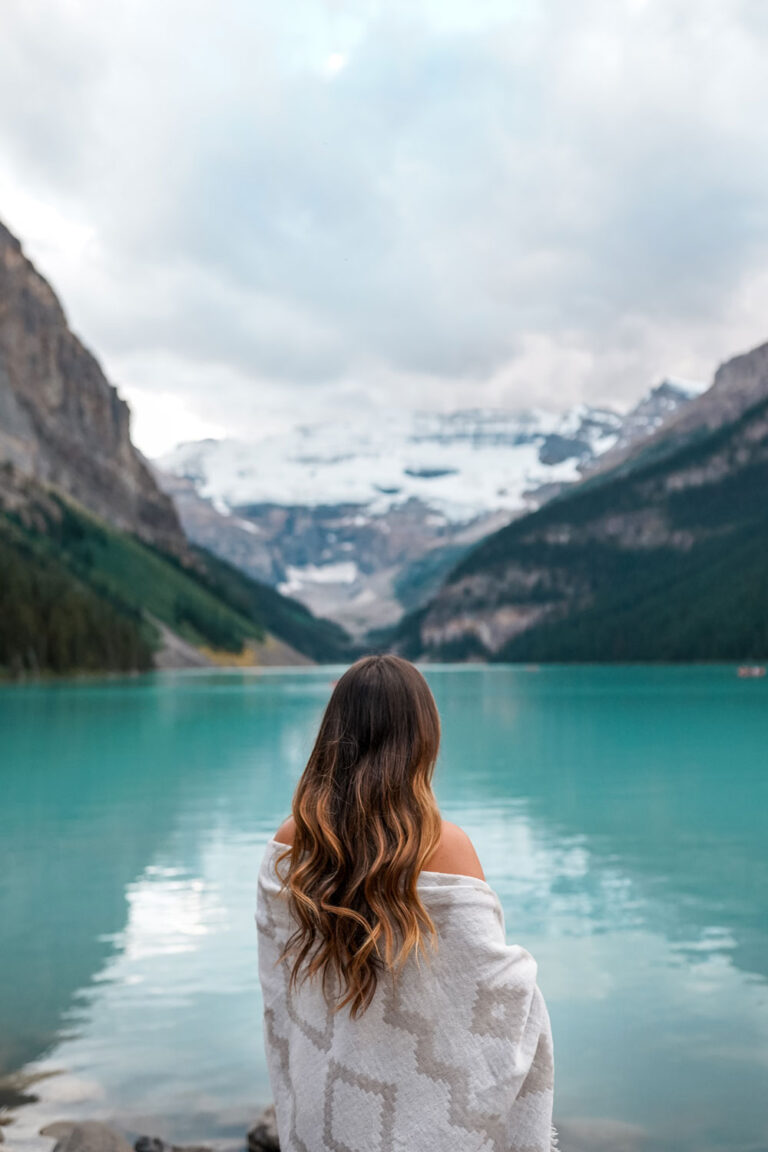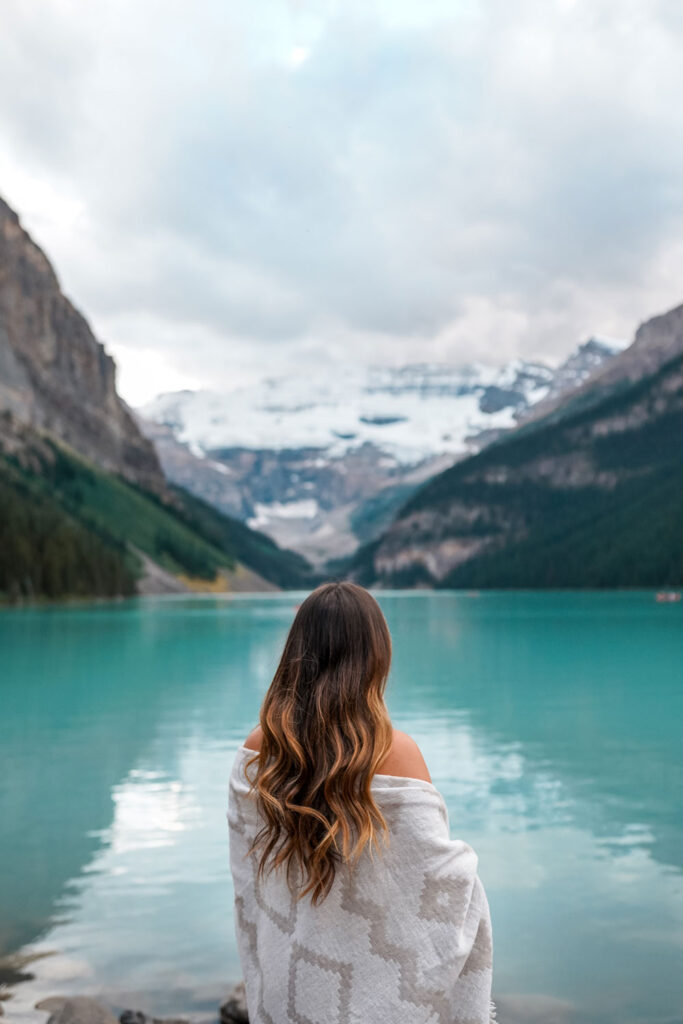 I just got back last week from what will likely be one of the only trips I'll be doing this year with bebe on the way this October—I only have a couple weeks left until my 8th month when I'll be staying closer to home, so I'm taking advantage of some very safe & local travel while I can! I got to visit Lake Louise for the first time with three of my best friends and it was honestly the most magical trip, if a very packed trip. We had sunrise wake-ups every day, lots of walks & hikes & sites to visit every day and a lot of driving (I think we managed 18+ hours of driving, all crammed into 4 days). While I'm pretty low-key when it comes to beauty + hair whether at home or away, I do like to look nice and well put-together, even if it's a trip this packed! It's all just about picking the right products and being strategic.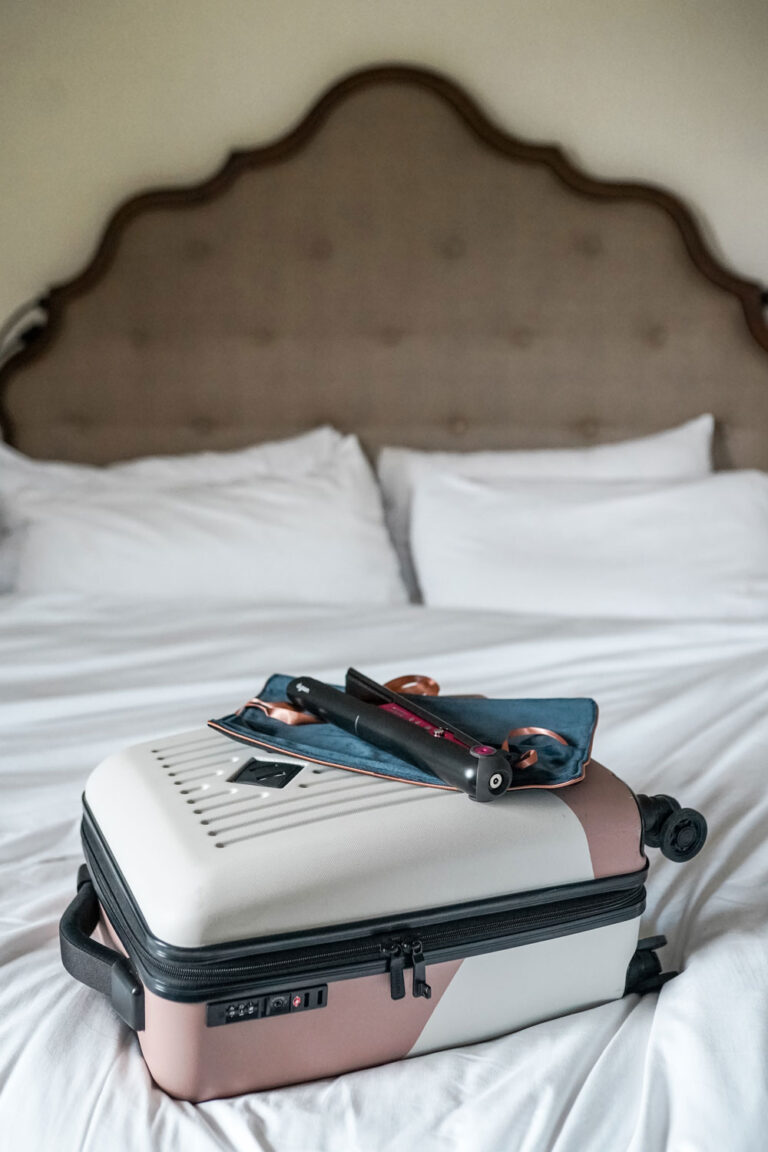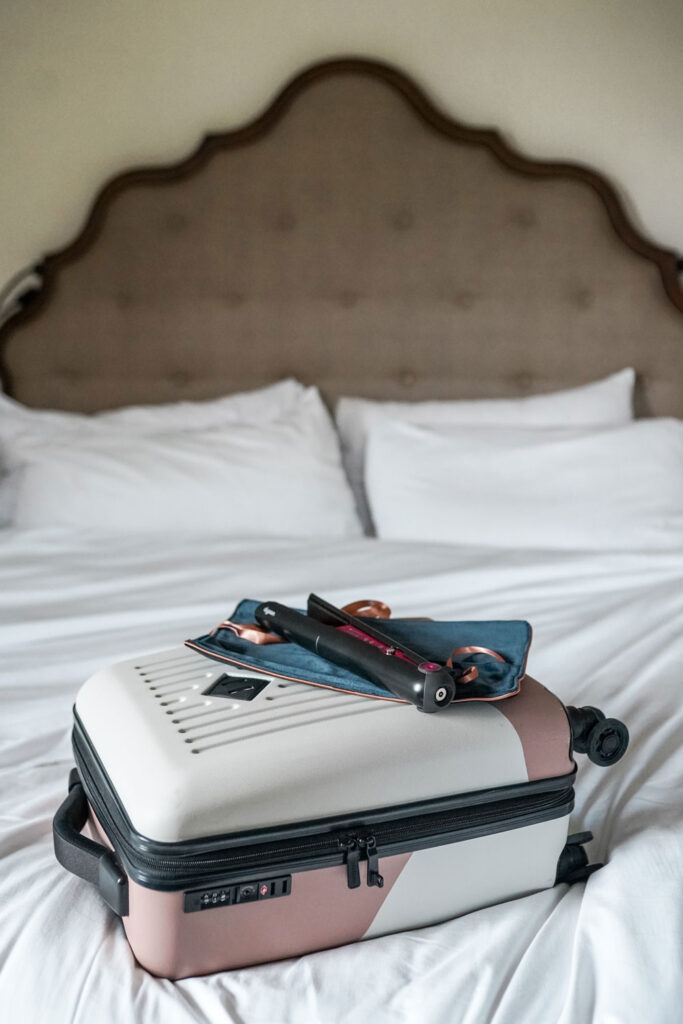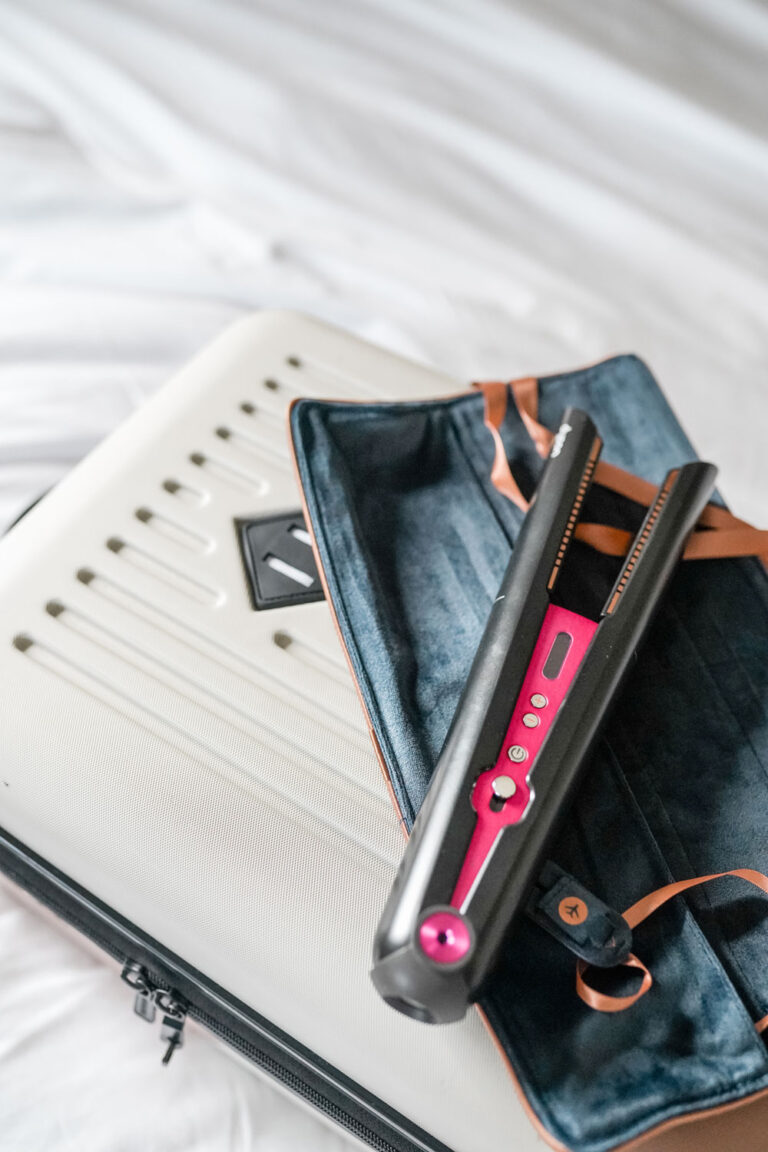 You might remember from this post last year that I'm a huge fan of Dyson across the board but particularly when it comes to their hair products. When it comes to Dyson and really any other tech or home needs I have, I've always sourced it from my go-to Best Buy Canada. Their diverse range and product knowledge is second to none, and especially with something I'm investing in, I really rely on them for that education and customer service. Back to Dyson though, I have the Airwrap already & it has made styling both so much more fun and way more efficient—I love it and use it all the time, it's such a gorgeous and forward-thinking system. Having said that, given that I ordinarily travel a lot (pre-COVID, at least a few times a month, and often internationally) and that luckily, I have a few little safe trips this summer to enjoy, I do really need something easy to pack and sleek that makes styling a breeze while on the go, whether I want straight hair, wavy hair, curls, etc.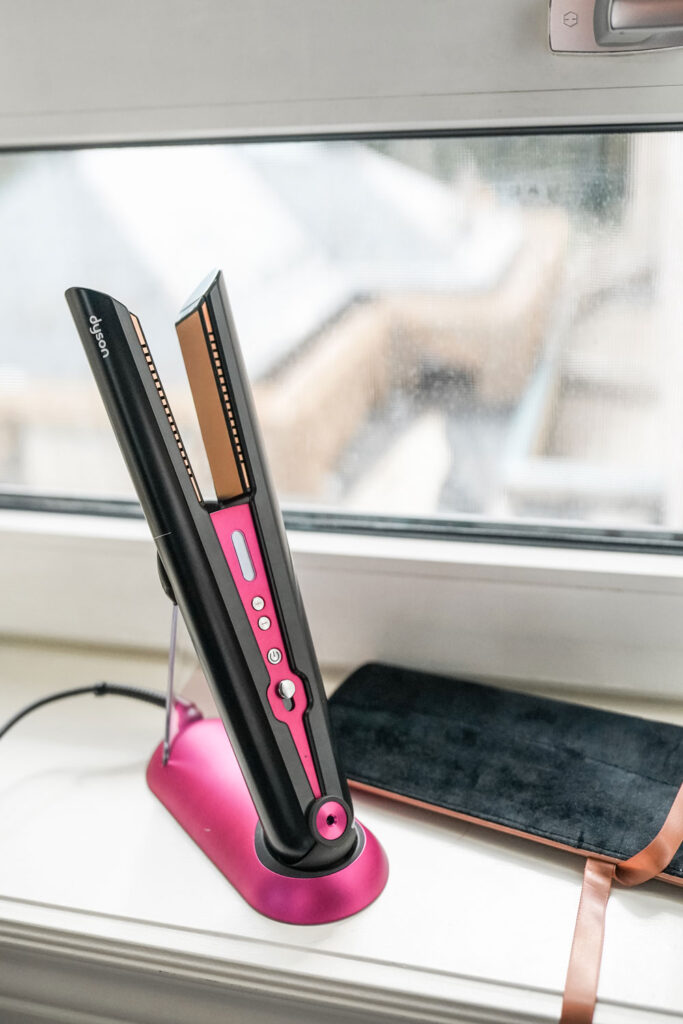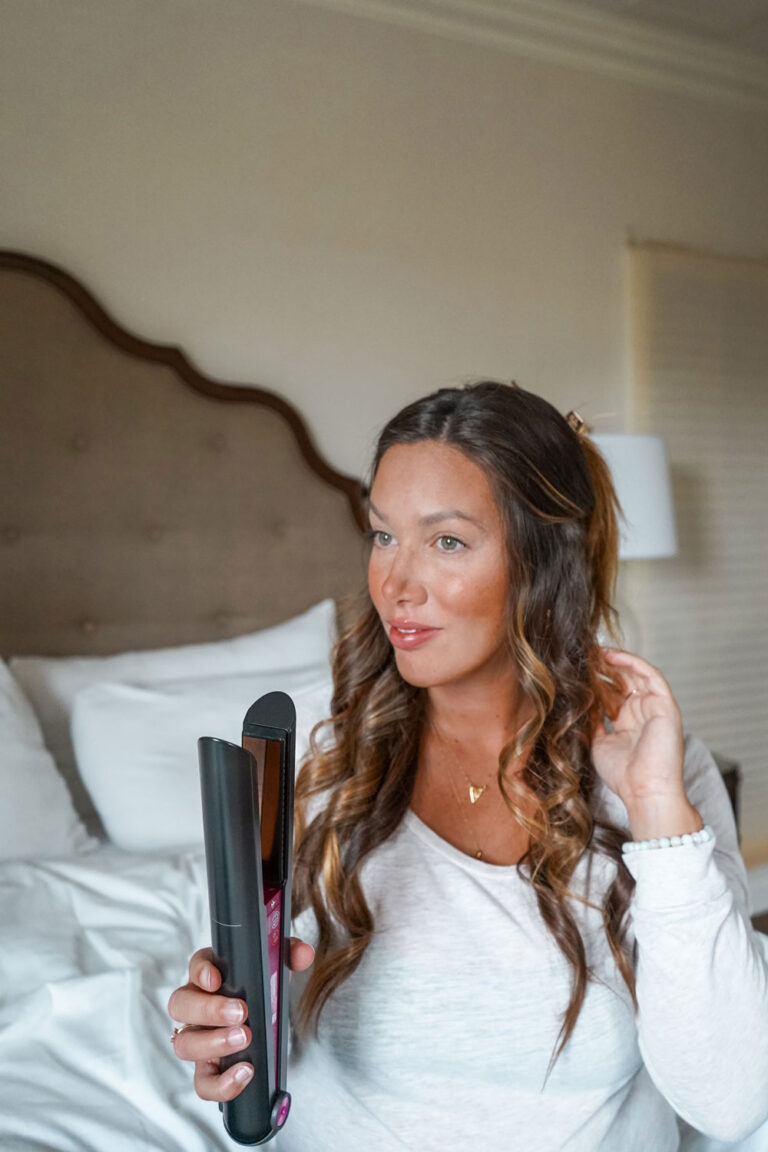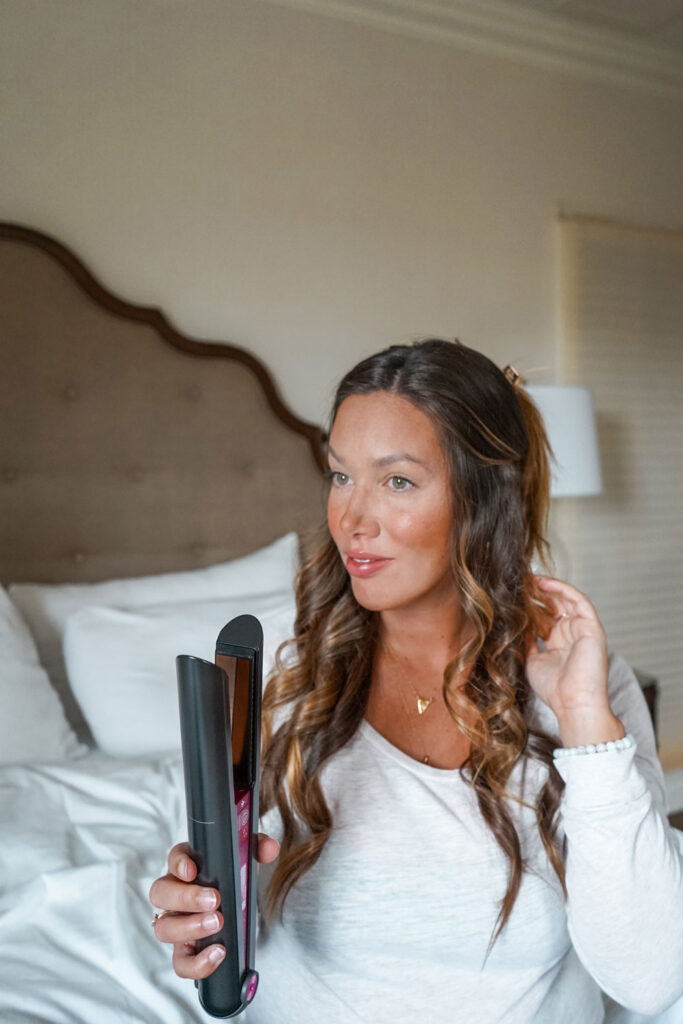 Cue in the Dyson Corrale—it checks off literally everything on my wish list. It is beyond sleek (it comes in this gorgeous and luxe heat-resistant travel pouch to wrap it in to protect the straightener), it provides up to 30 minutes of cordless styling (which is so key for weird hotel room or Airbnb configurations when you can't find an outlet near a mirror), it allows for effortless diverse styling (whether that's a sleek straight look, beachy waves or voluminous curls) and most importantly, it embodies Dyson's mission with all of its hair products: it protects your hair from excessive heat damage using groundbreaking technology!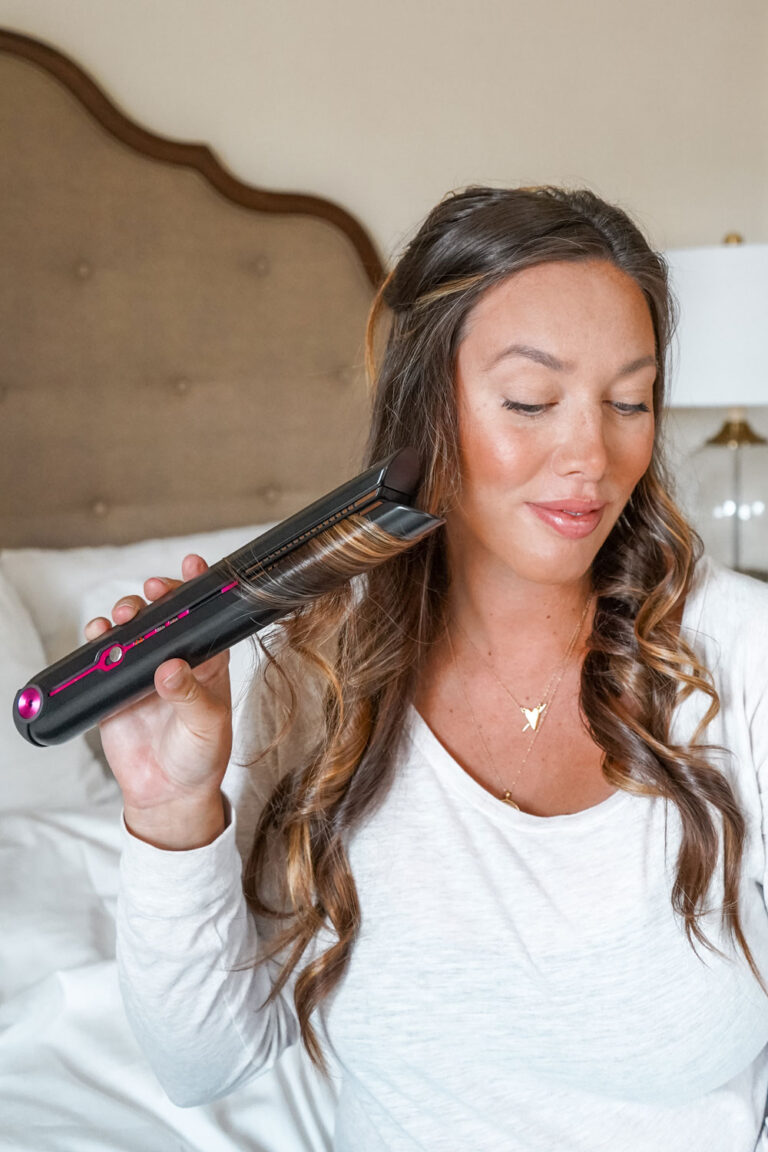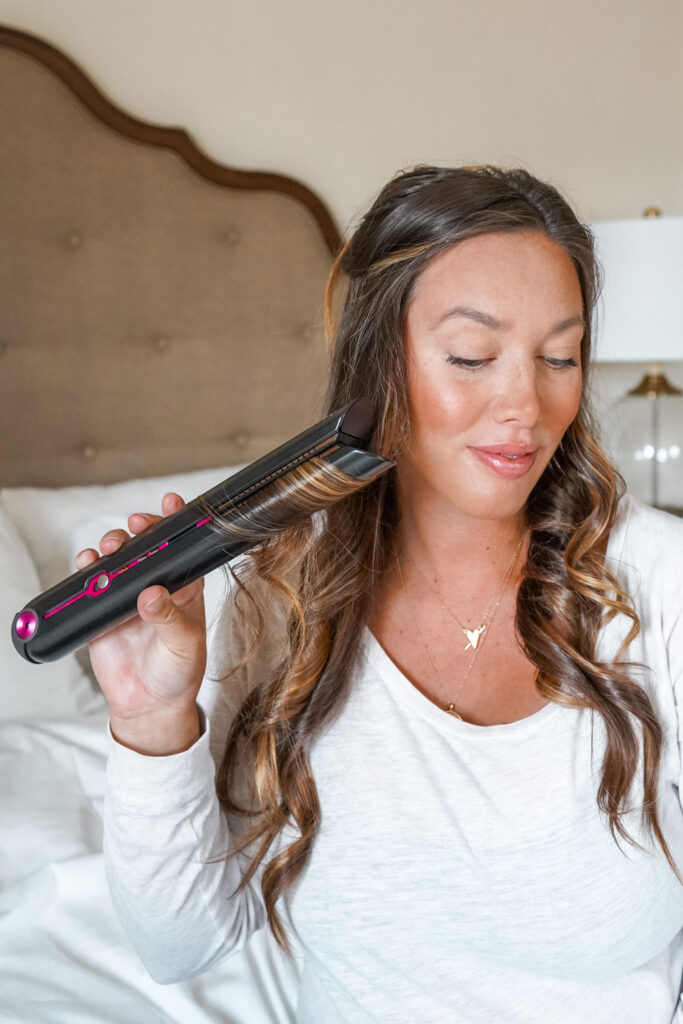 The Corrale is the only straightener on the market with flexing plates that shape to gather hair—these manganese copper alloy plates gather around hair (rather than snagging or applying heat unevenly). Other straighteners use solid plates, which means they limit control while styling and rely on excessive heat to style hair (which is why so much hair damage happens—you'll find it's often particularly concentrated on the ends, where hair tends to thin out and the most heat will generally be applied since it's not being used evenly throughout the whole hair shaft). The Corrale's flexing plates are exactly what their name implies—they flex & bend to the hair, allowing for tension to be applied evenly and for you to achieve the same style at lower, safer temperatures.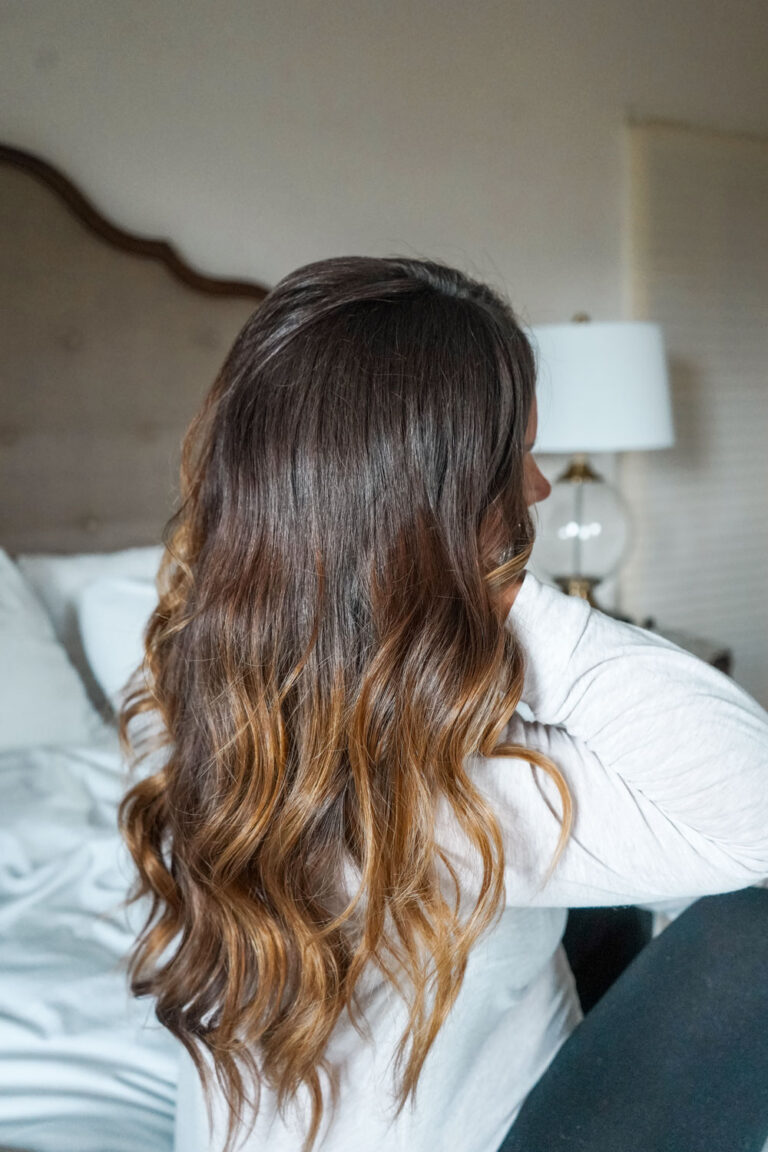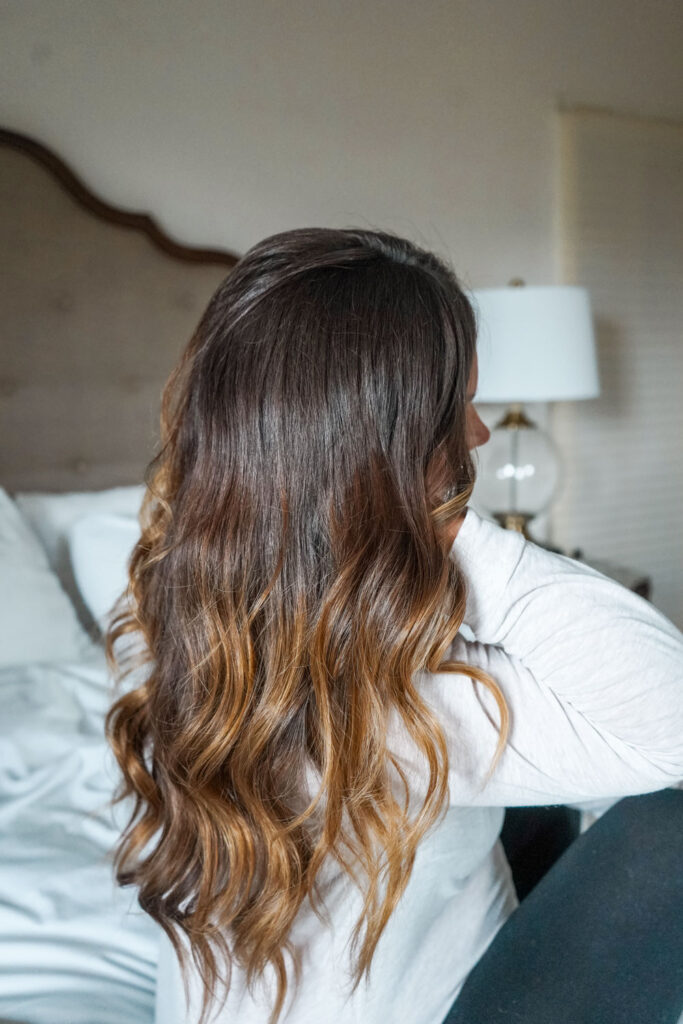 What's amazing to me is that even at lower temperatures (I had mine set to 185), my go-to beachy waves lasted all day. I did this styling very early in the morning, basically just after getting back from checking out sunrise (why I might just look a wee bit tired in those pictures, let's mostly blame that on being pregnant and having 3 back-to-back wake-up calls!). That snap though of me at the lake is around sunset, around 9PM. My style literally lasted all day, which is an achievement in and of itself given that I have fine hair that is really quite straight (meaning my hair tends to lose a lot of curl or bend over the course of the day), but especially when you consider that I did this using a way lower temperature than I ordinarily would with my other curling irons or flat irons, it's pretty incredible.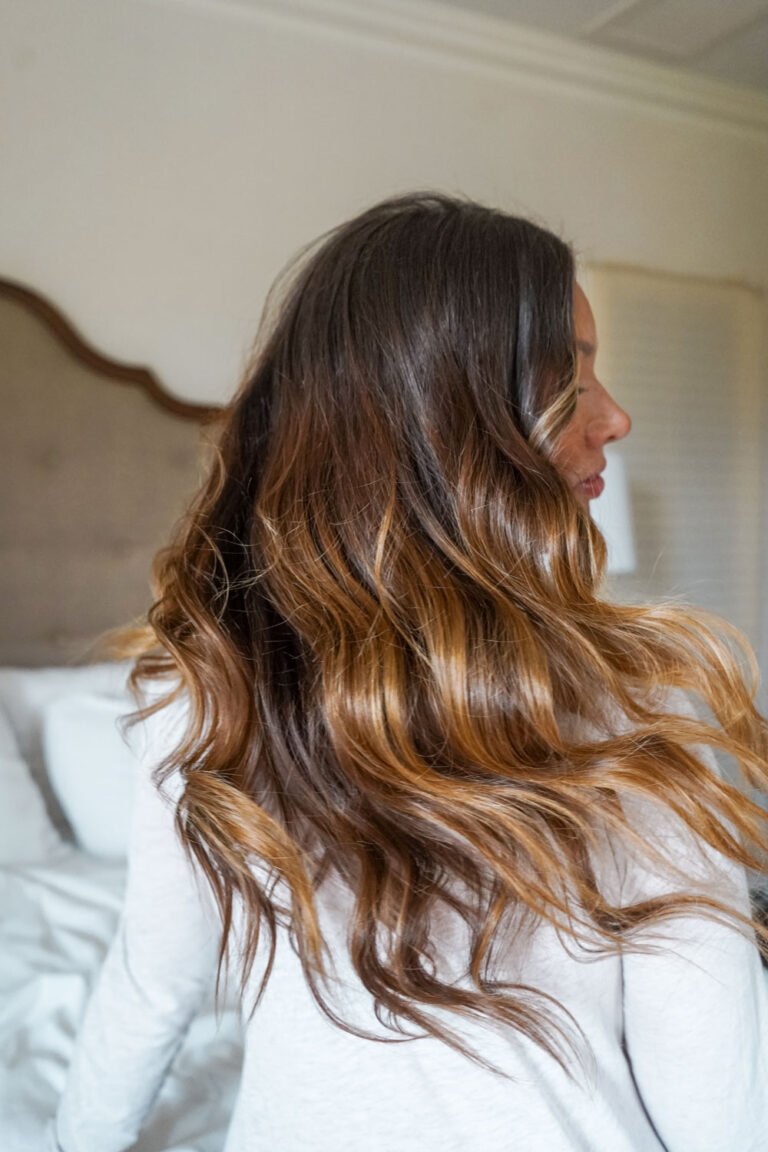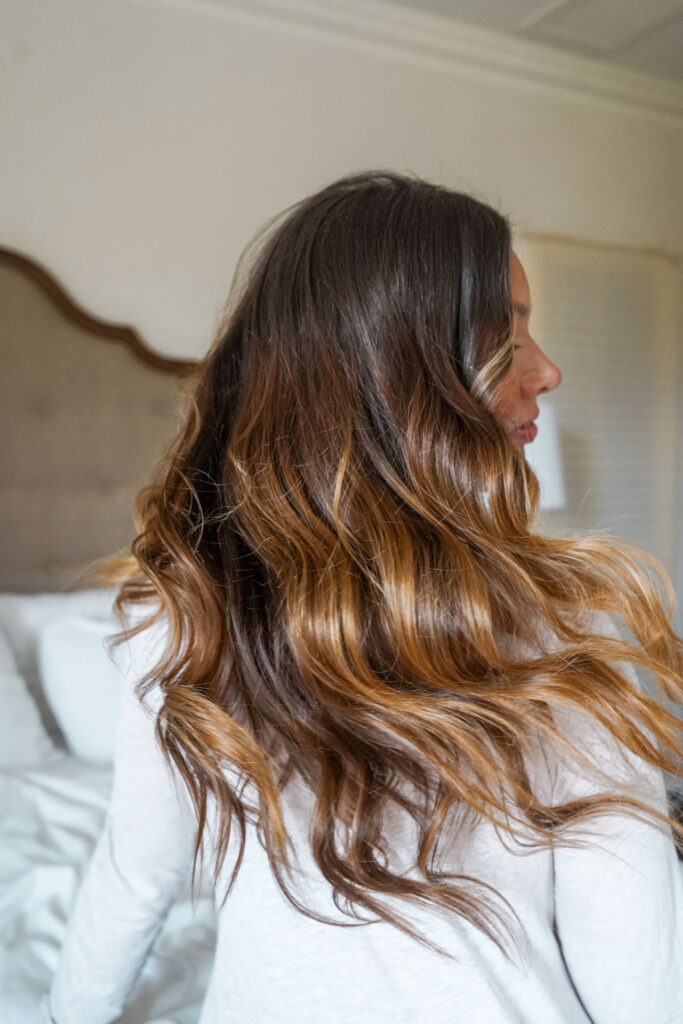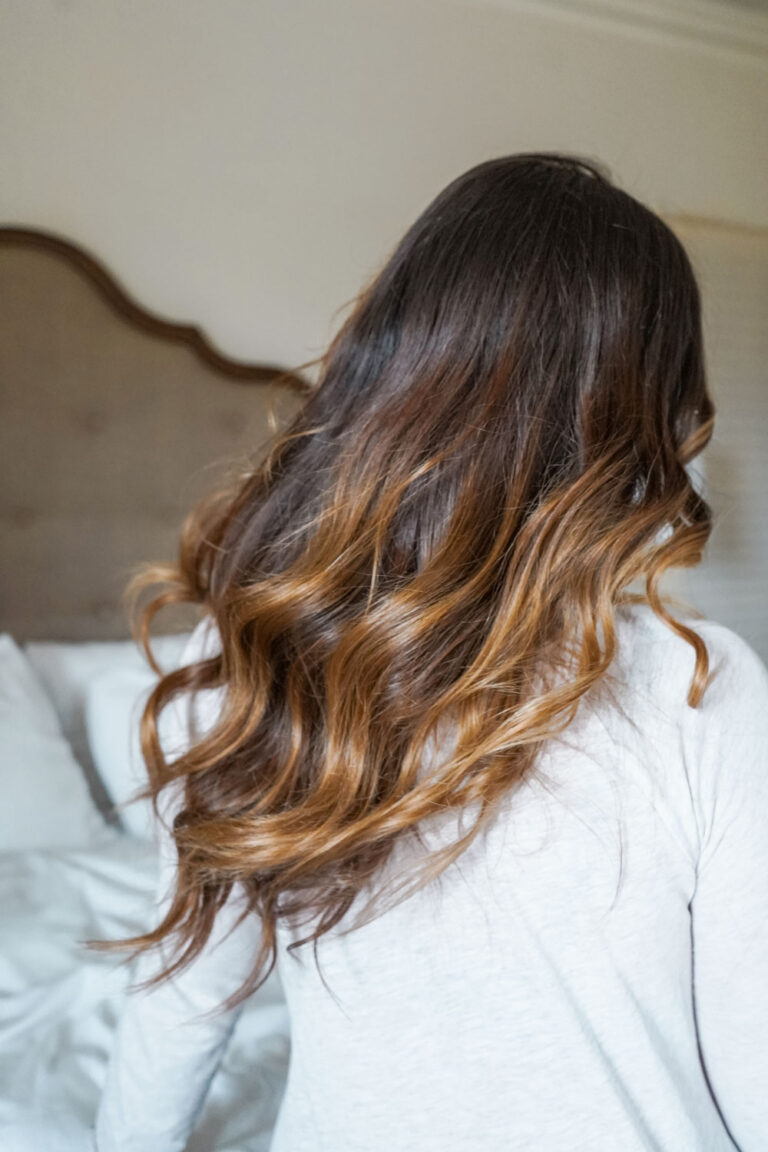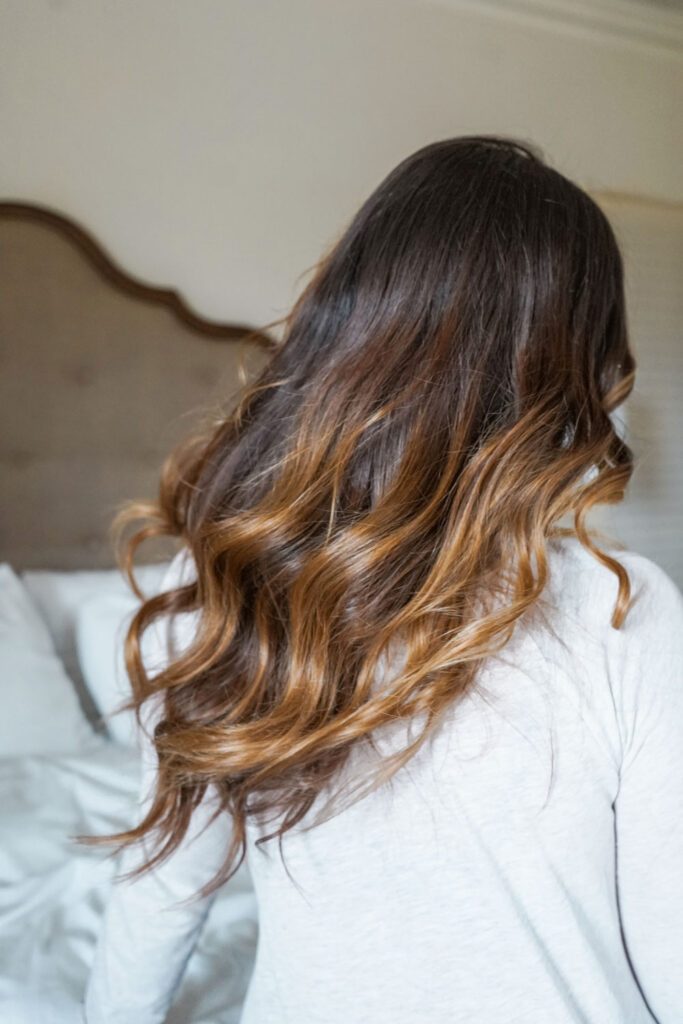 I used to travel with just my dingy little curling iron that I've never really been a fan of, but it'd work well enough that my style would last a few hours & I'd usually be able to get a few snaps of my hair looking good before it'd fall flat. Having the Corrale now is a game changer though because it will allow me to achieve any style in a really safe way, and as mentioned above the cordless styling allows me to set up and style literally anywhere (not to mention my style will last all day)! It is also so speedy—it heats up within seconds, and I'm finding because I don't have to do extra passes through my hair because of hair escaping or not getting styled properly (thanks again to the flexing plates gathering every last strand), I'm actually styling my hair much more quickly. I managed 3 of our hairstyles within 15 minutes before dinner while on this trip. Nothing like a group styling session to really test a machine's power—so impressive! Not to mention everyone's hair looked amazing all night and even maintained style after sleeping on it upon waking up the next morning.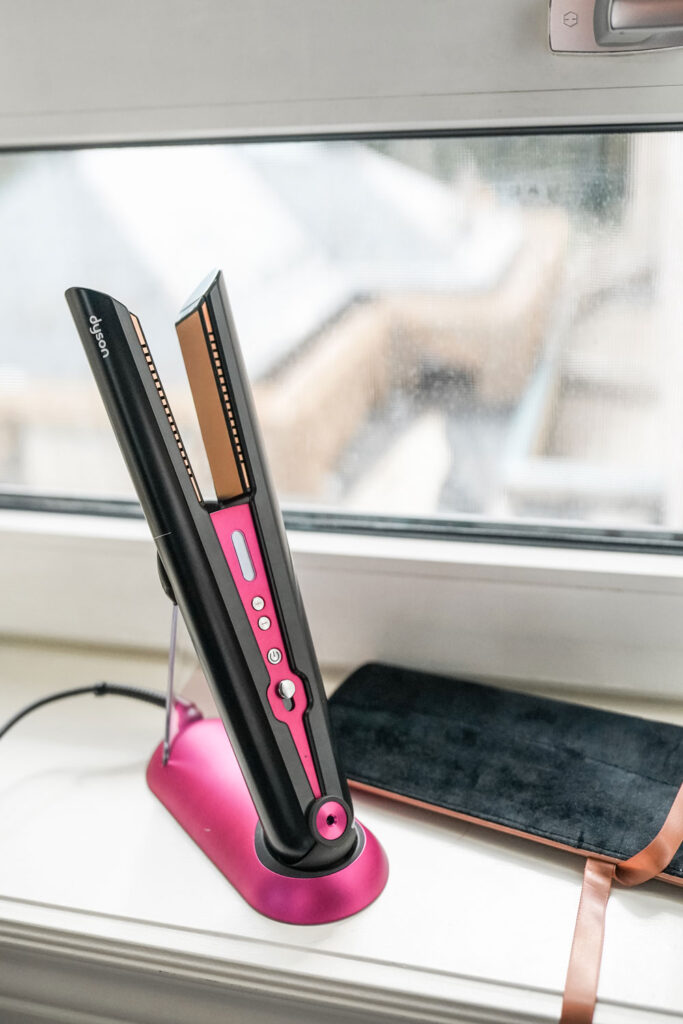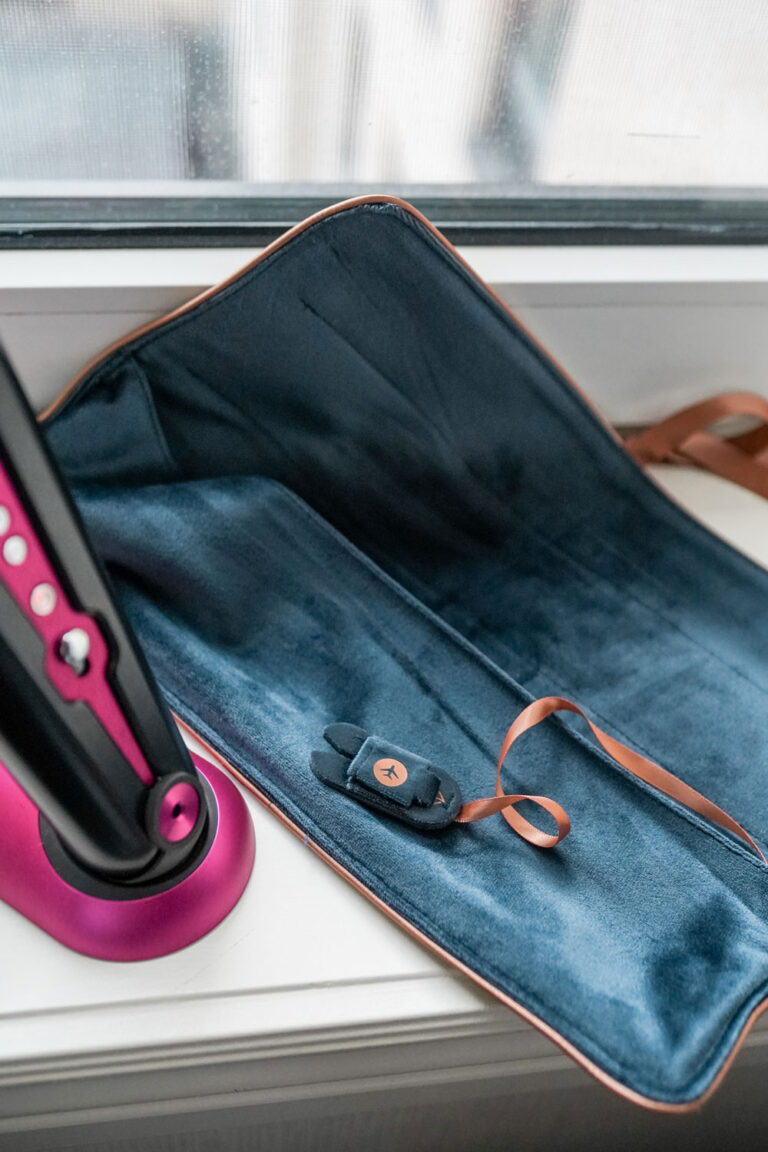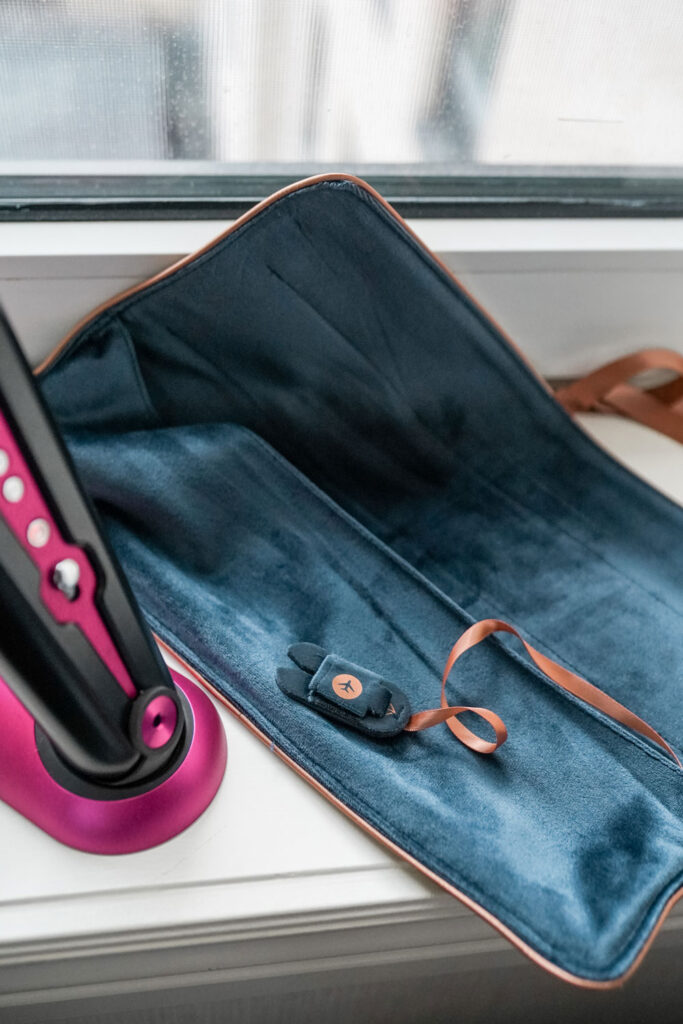 Another thing I love about the Corrale is the thought that went into building out its whole system—it comes with a charging dock that you can either use at home or even pack (the two components that click together are very sleek and would take up no room at all), but you could always leave the charging dock at home for trips and just pack the charging cable. Whether you style with your Corrale plugged in directly at the base of the straightener (allowing you to get a bit more styling time out of it, particularly if it wasn't fully charged to begin with), opt for cordless styling if you charged beforehand or decide to bring the charging dock along and put the straightener in it instead to juice up a bit as you style, it's created to work with and pivot to your changing lifestyle, space and travels no matter what that looks like. Technically speaking, if charged beforehand you could even take it somewhere like camping and still manage to have safely styled, gorgeous hair straight out of your tent!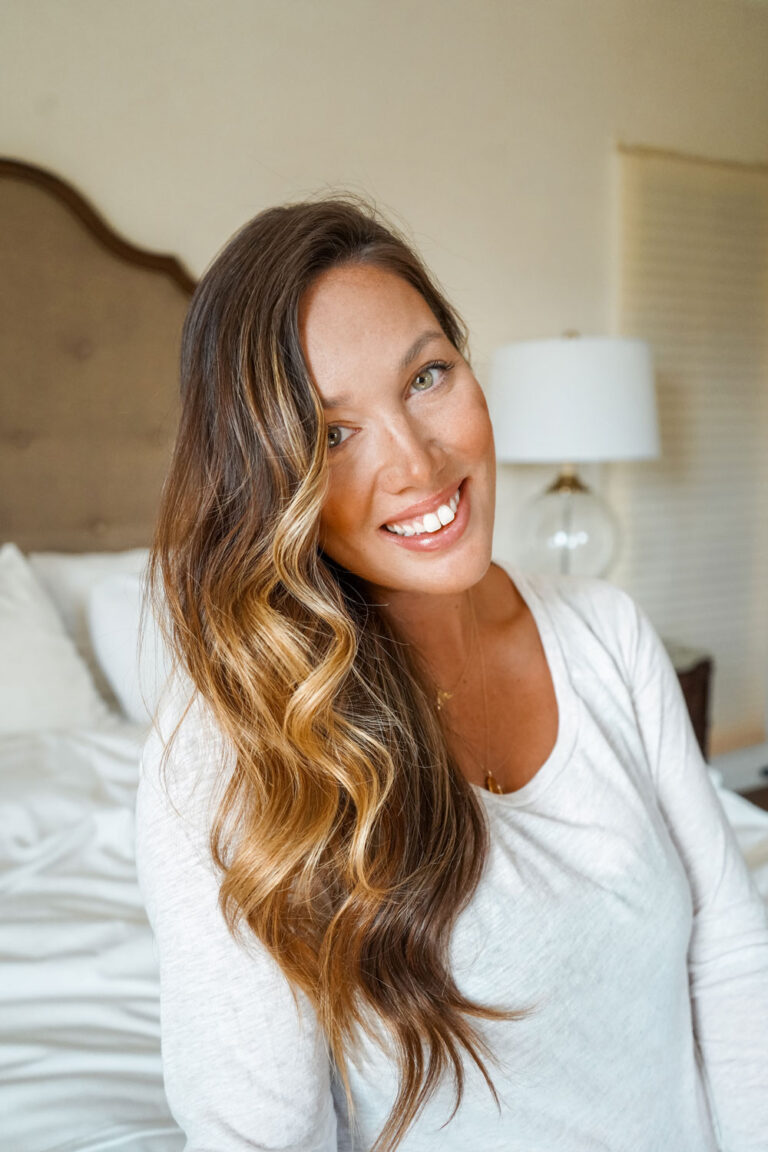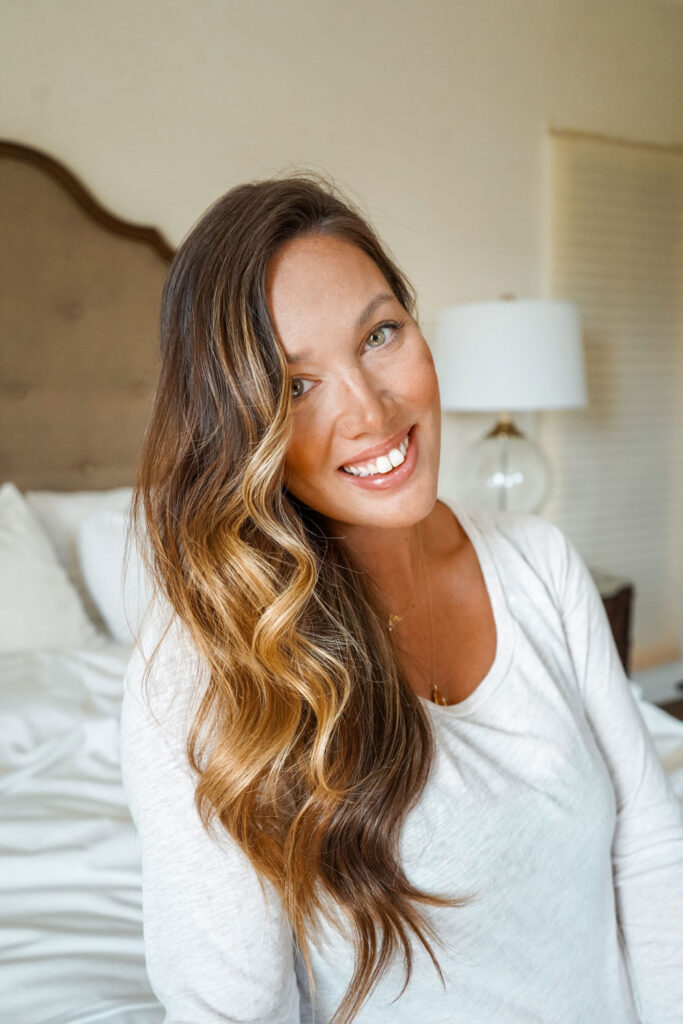 Finally, Dyson really thought of everything because there is a flight-ready tag attached to the straightener that allows you to travel in-air safely with the Corrale. Simply pop it out (there's a little protective slip inside the travel pouch specifically designed to protect the flight-ready tag) and you can travel safely knowing that the Corrale's functions are deactivated in-air. Once you land at your destination and are ready to get styling, just insert the flight-ready tag back in and the machine's good to go. It really is a machine created not only for optimal hair health and styling, but to work seamlessly with your busy life.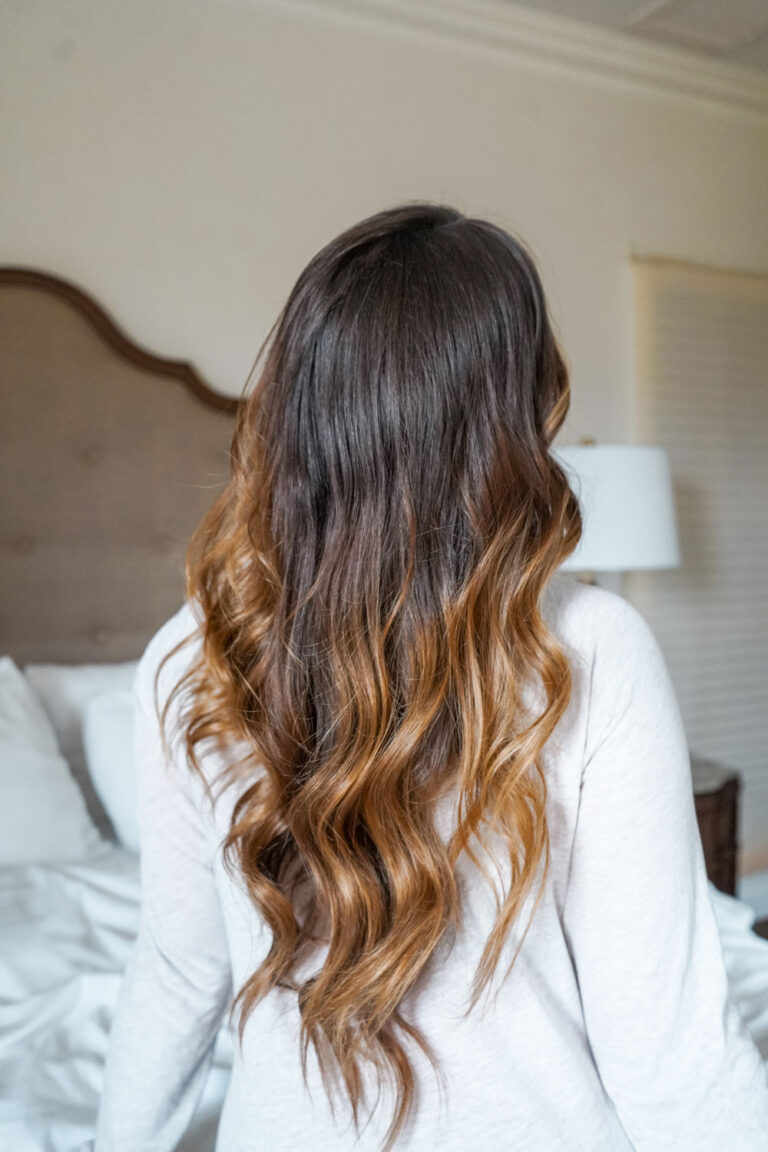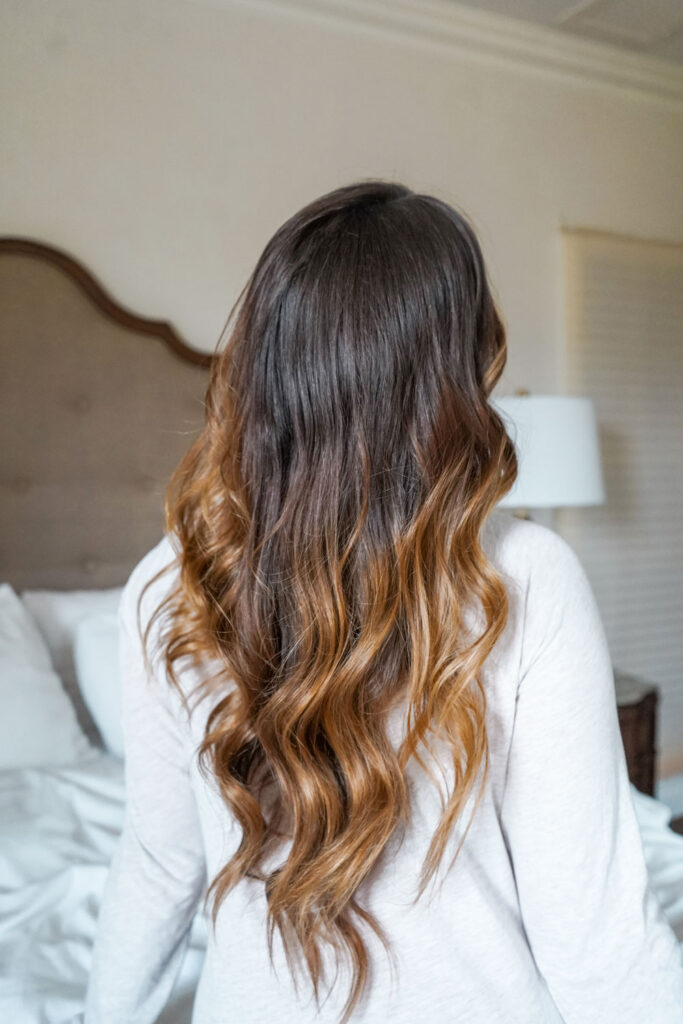 Whether you shop in-person or online, Best Buy Canada has so many incredible Dyson products, including this must-have tool! Shop the Corrale at Best Buy Canada here—can not recommend this gorgeous machine enough, it's one you'll have for years and years to come!
This post was created in partnership with Best Buy Canada but all opinions are my own