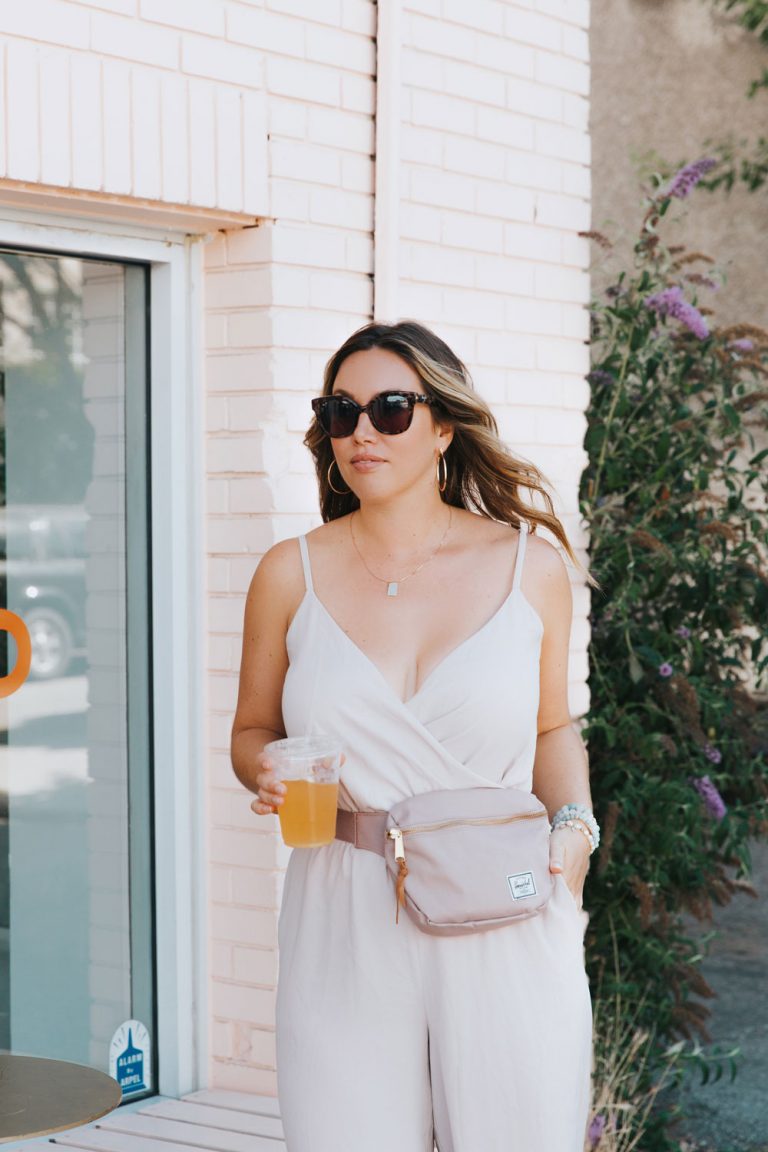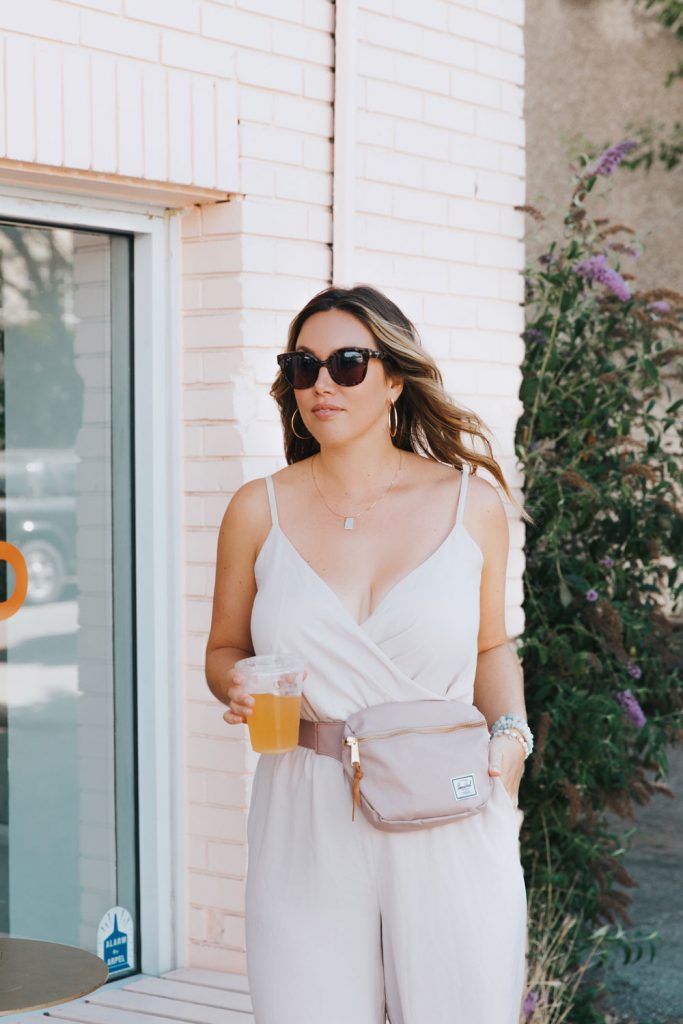 I don't know how time is flying by so fast but I'm officially taking off tomorrow to the Balkans which is blowing my mind. I'm still a bit sick and have woken up today to my left eye swollen up so that it's like half the size of my right eye but I mean, what's a better fix for your body generally refusing to get better from a cold than the heat and sun of Croatia, Montenegro and Bosnia & Herzegovina? I'd like to think nothing, though maybe an actual medical professional would disagree.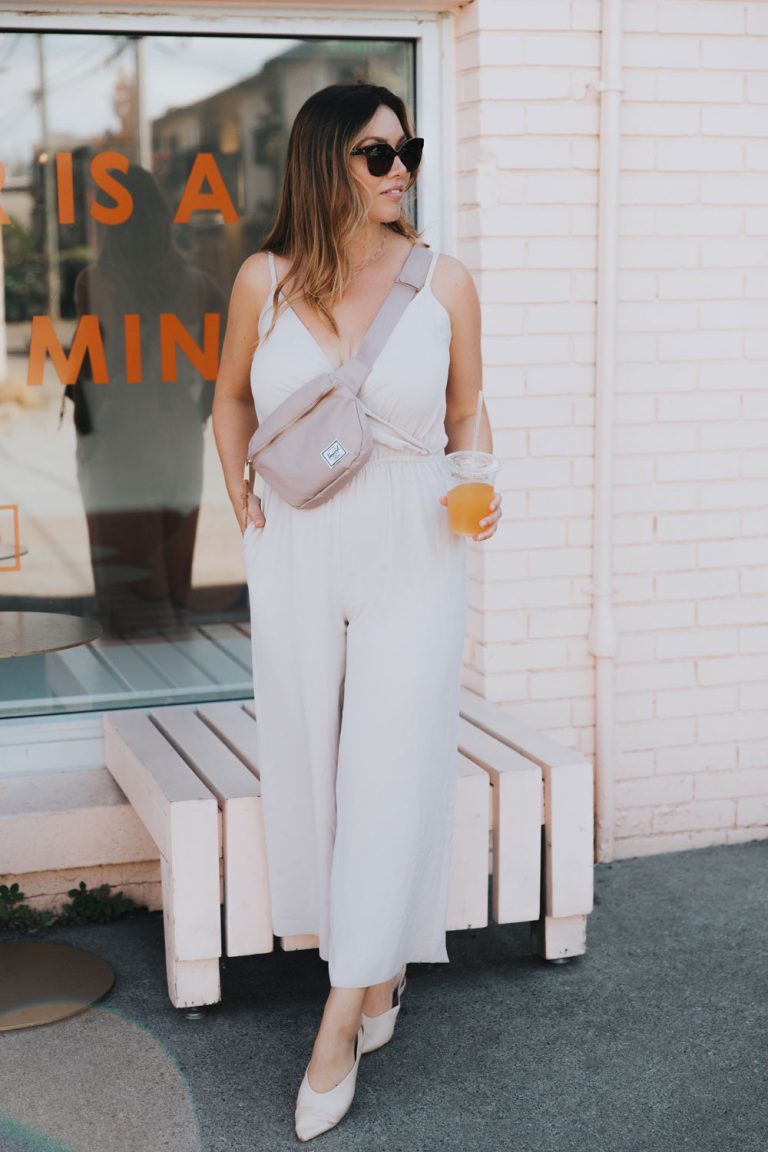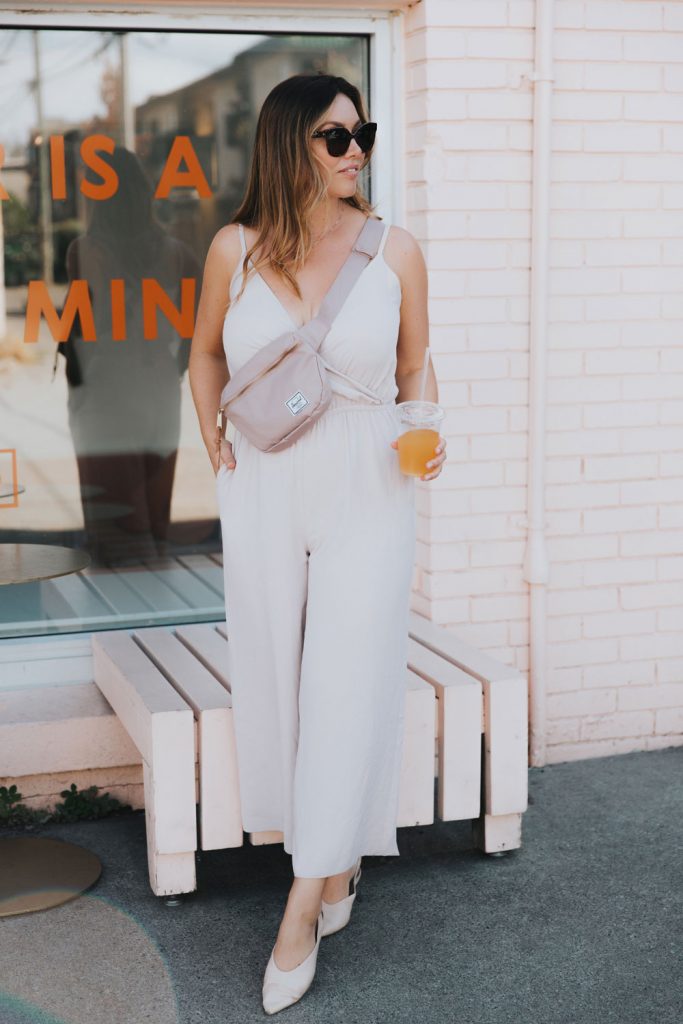 Speaking of travel, I wanted to share more details on styling this Fifteen Hip Pack from Herschel because on my back-end, I was really surprised to see how many clicks there were to it in my travel essentials (2019 edition) guide! The hip pack (or fanny pack) has had such a redemption story as far as style goes, going from a touristy faux pas to a bonafide trend, and with cute styles like the Fifteen Hip Pack, it's easy to style up with any outfit. Here are 3 chic ways to wear it now!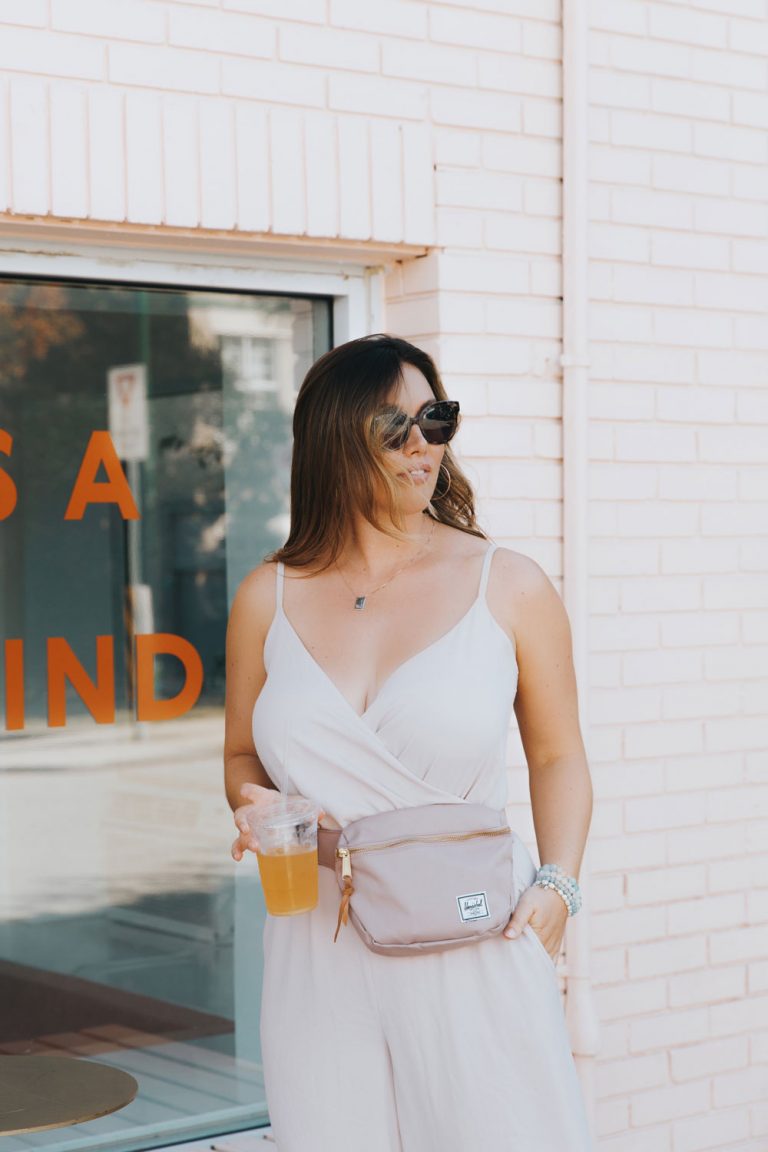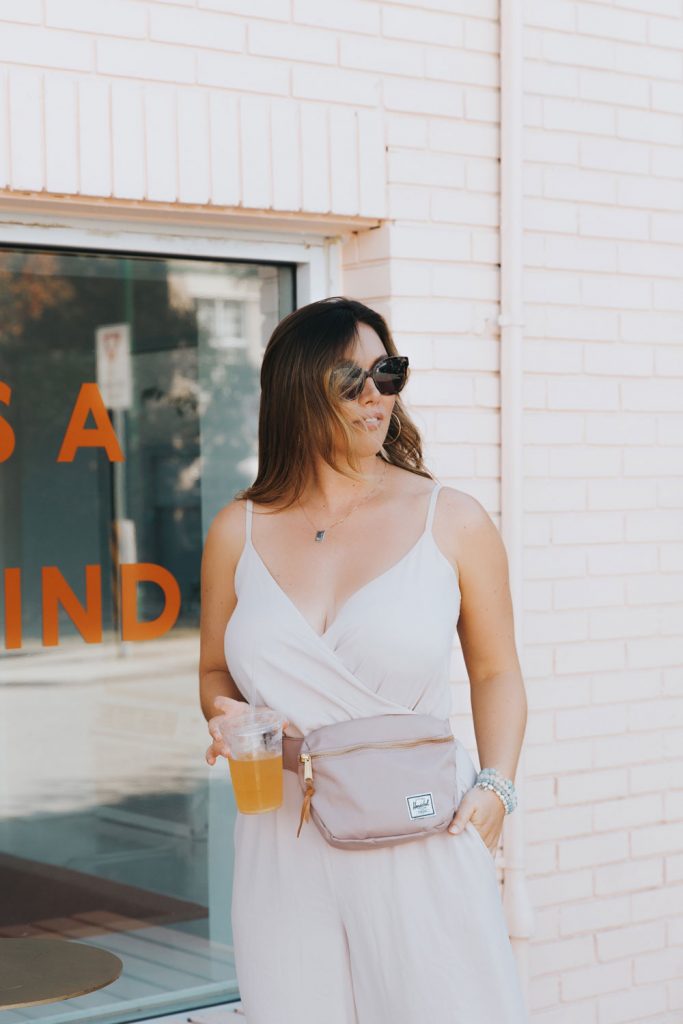 The Updated Classic
Usually a hip pack is worn around, well, the hips, but I love it around the waist to cinch in a dress or jumpsuit. It's somehow feminine and super functional – could not get easier to access your stuff!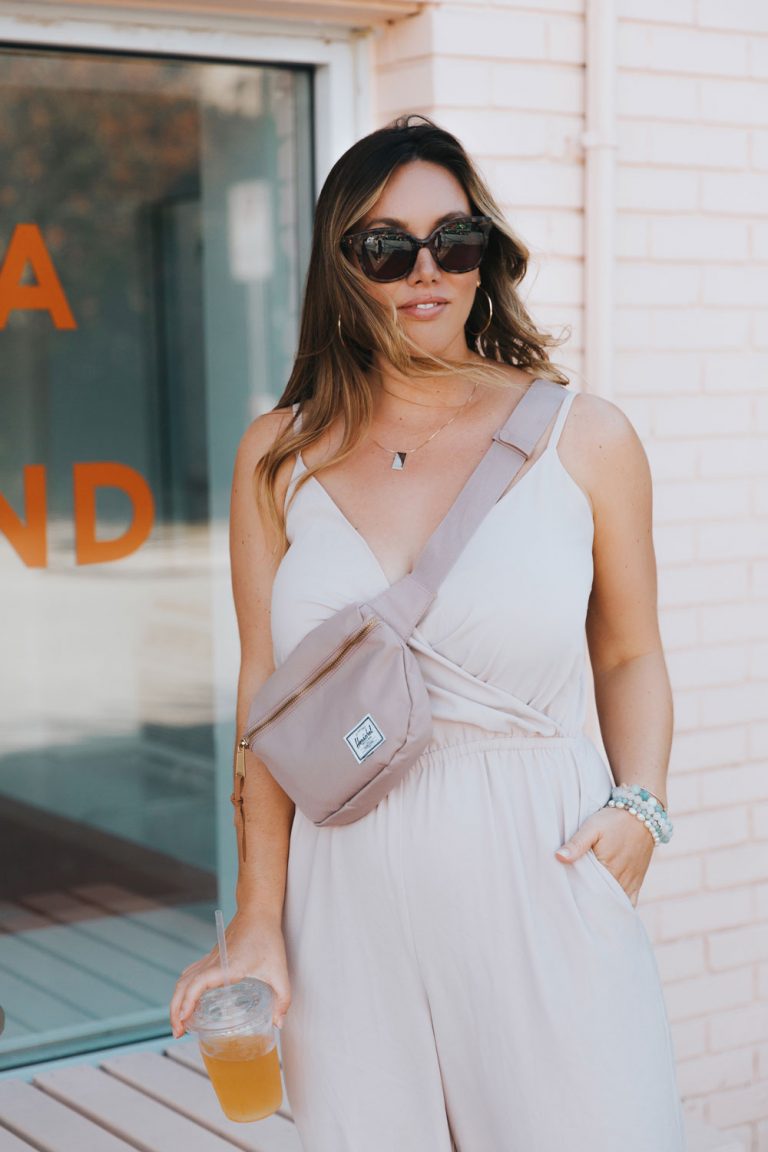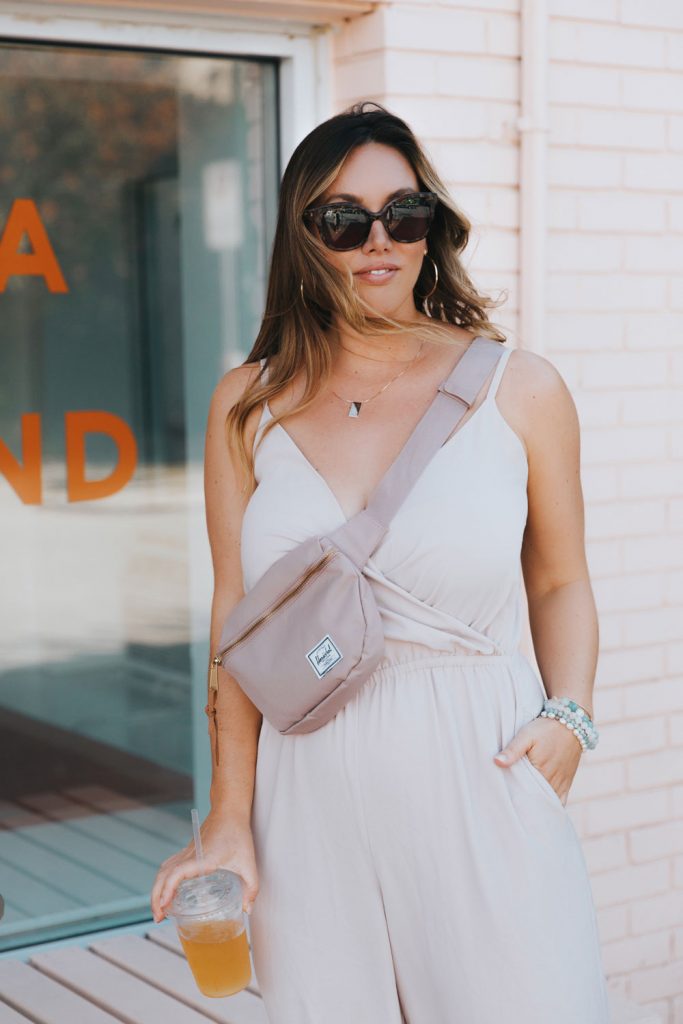 The Cross-Body
Simply let out some length in the strap and you can wear it cross-body, which is not only really cute with a jumpsuit or dress like this one, but with a casual look of skinny jeans and a t-shirt or something along those lines.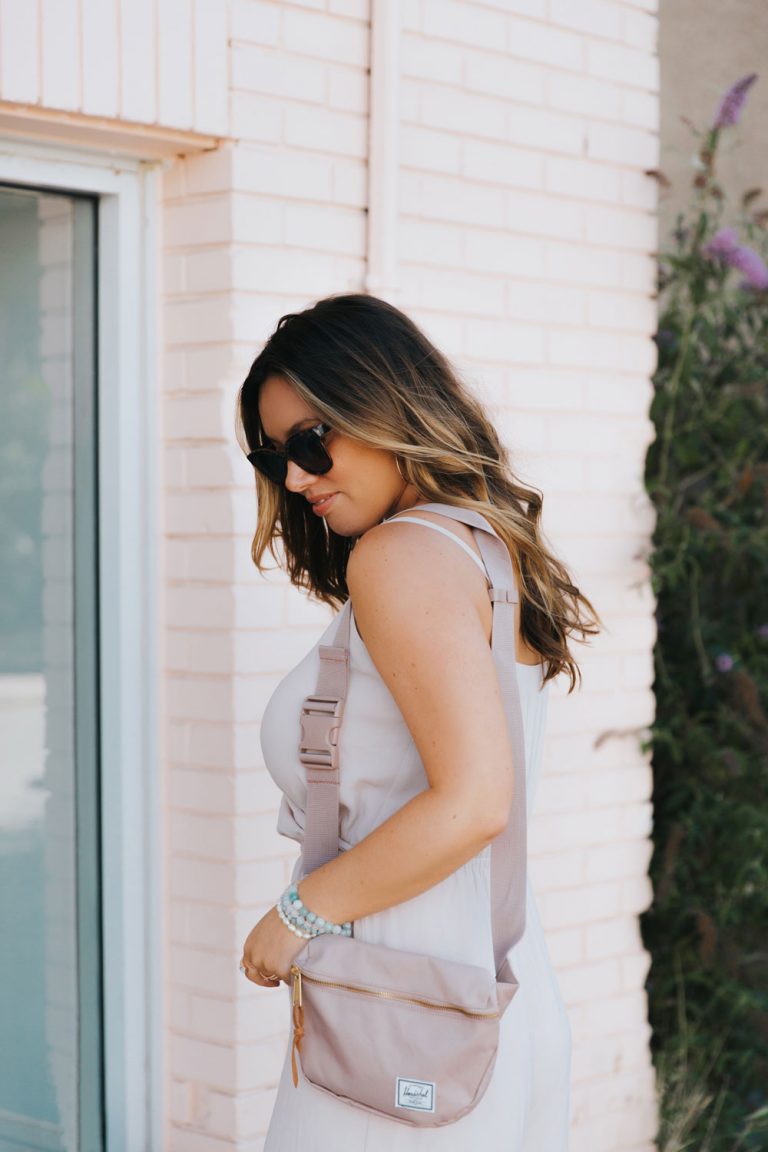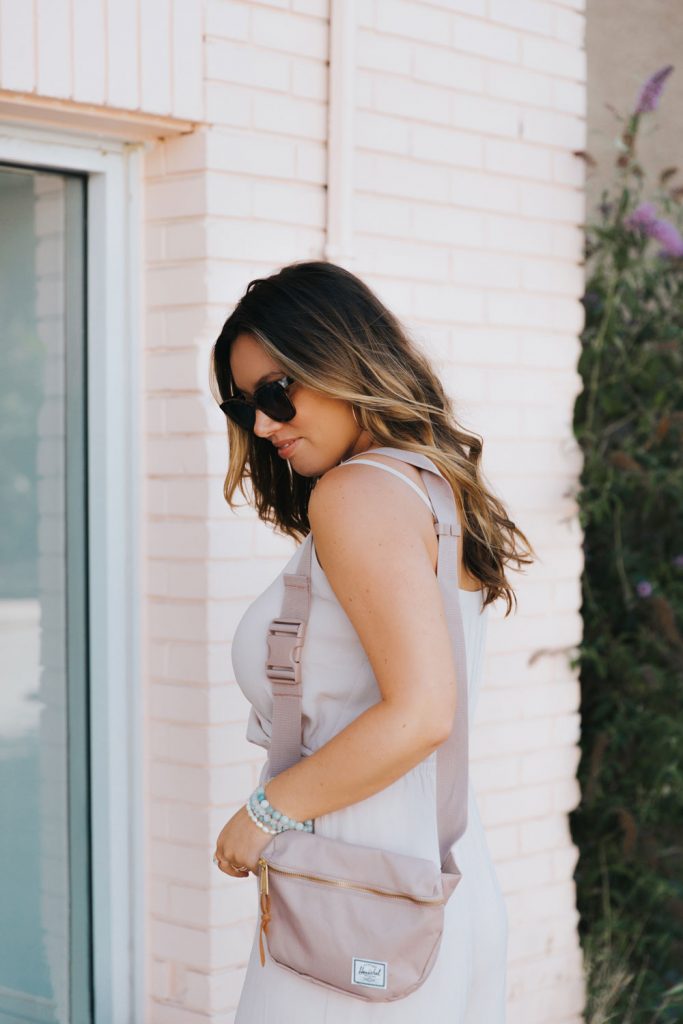 The Handbag
It's not particularly inventive, but if you're not into wearing it cross-body (which I get, as I'm chesty and after awhile it kinda feels like it's doing an unfortunate seatbelt-effect on your boobs) or don't have an outfit that you want to wear it in the classic way, just sling it over your shoulder! As easy as that.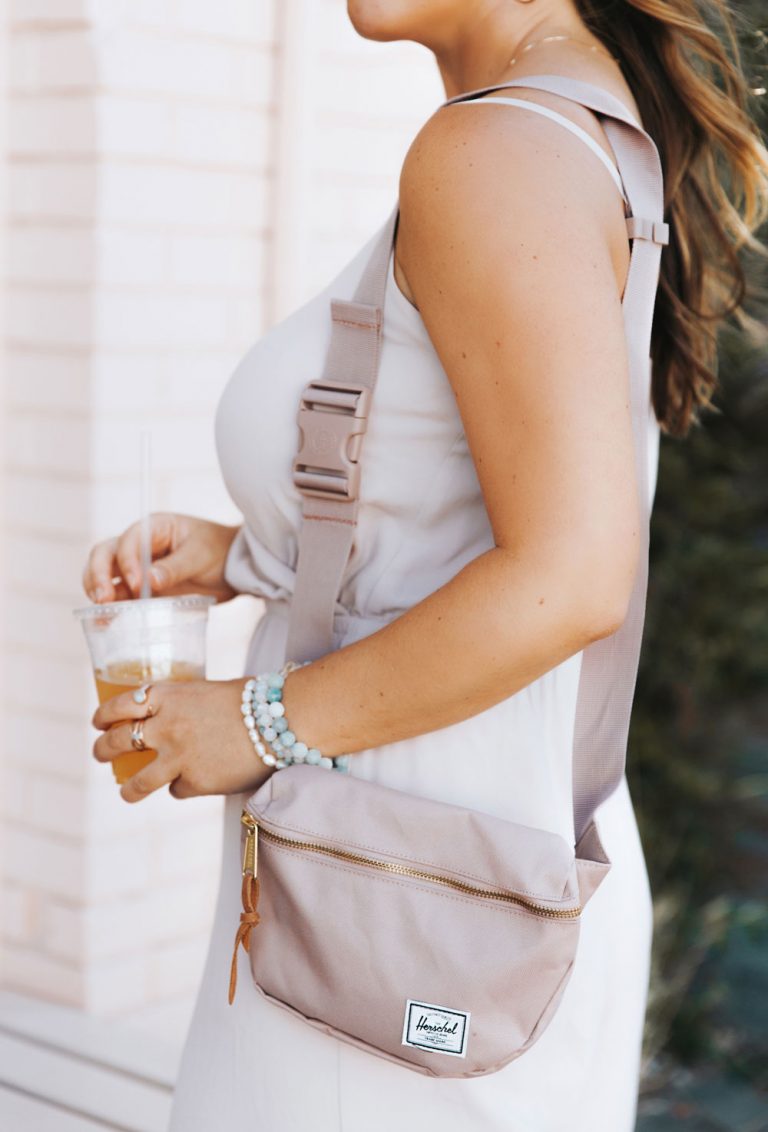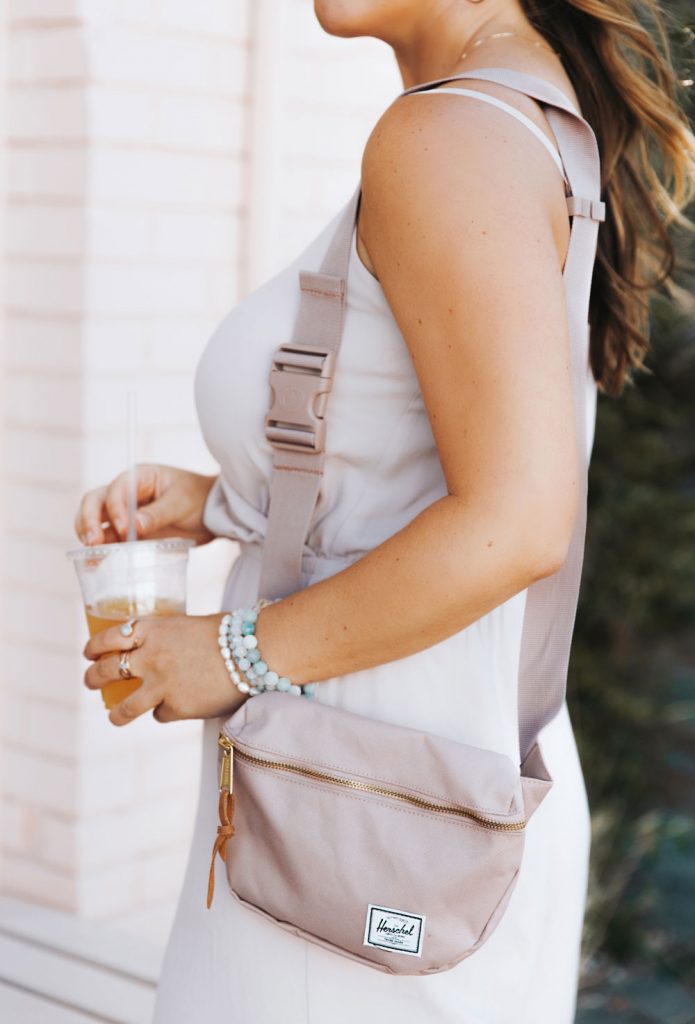 You can shop the Fifteen Hip Pack from Herschel here (not a sponsored post but as you guys know, I love them and love supporting this incredible Vancouver company, not to mention I bring their Trade Carry-On on literally every trip I take) and I have a few more options you can shop from below to suit your tastes!
Photos by Iulia Agnew
SHOP THE POST