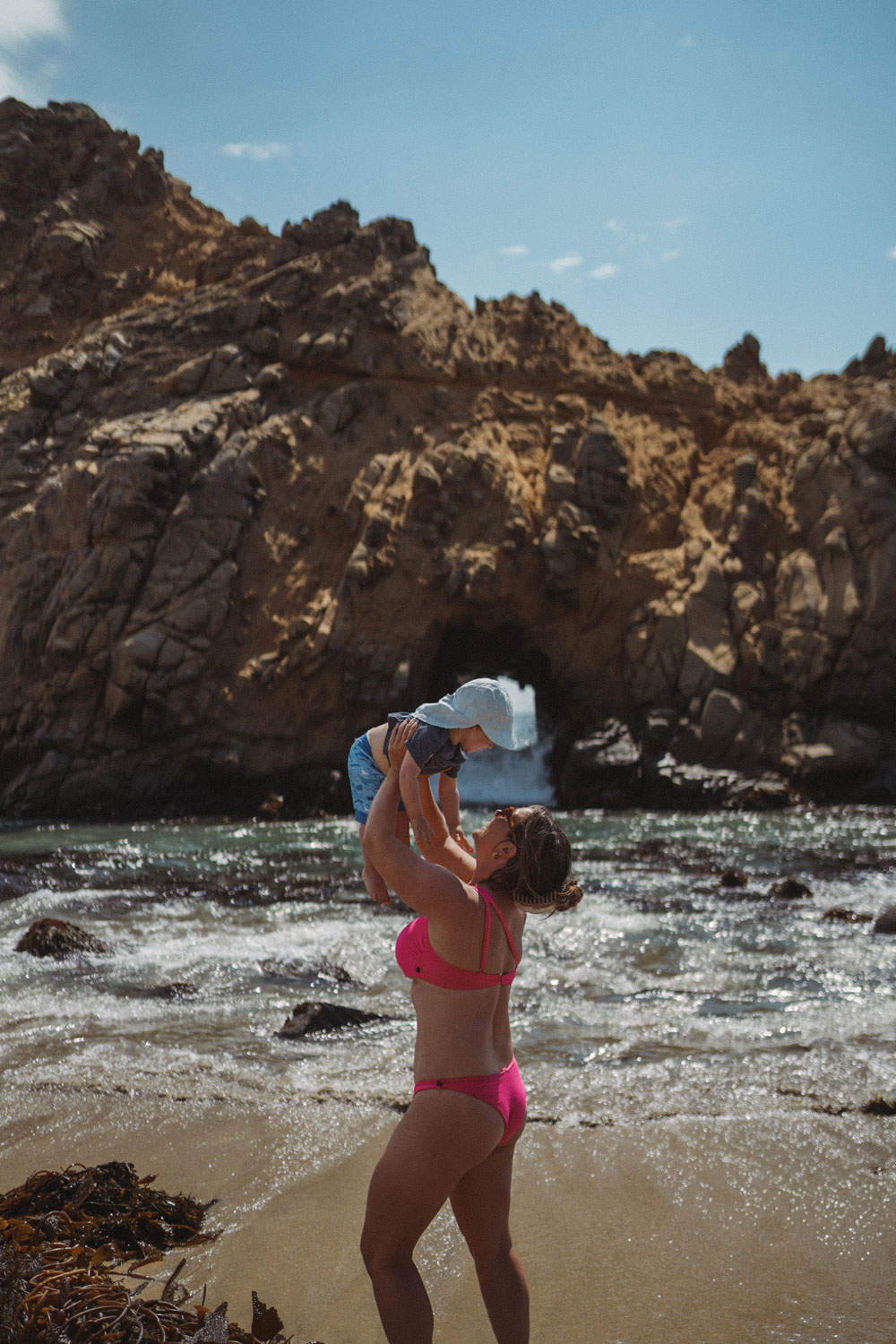 Our bodies are always on a journey with us, evolving through changes, life chapters, and even our relationships to them and how we nourish/treat them. Since finding out I was pregnant a couple years ago, my body has been on a beautiful but also at times challenging journey.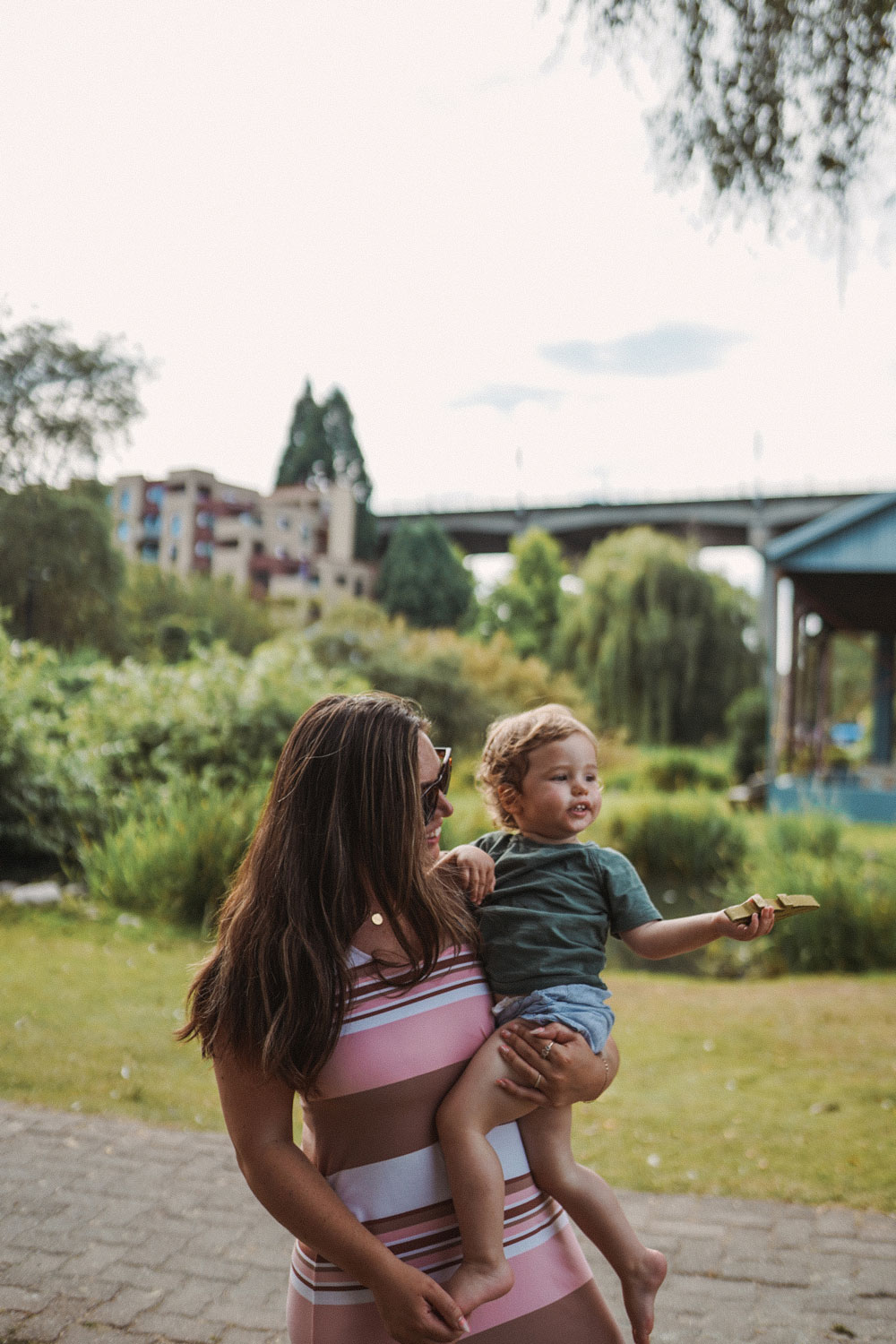 Physically, I was really lucky that pregnancy and labour treated me pretty well…barring a few things and aches or pains (and, you know, pushing a baby out), I mostly had a pretty smooth ride with both. But watching my body change and the realities of those early postpartum days (and the physical trauma that even a very smooth delivery like mine can cause…why care afterwards is so important!) has been a major humbling and also transformative experience. Speaking of postpartum bodies, some people also don't lose weight while nursing…they hold on to it or even put on weight while breastfeeding! So that was yet another change I experienced while nursing Cal for the last 21 months…my body just didn't quite feel like itself, and it wasn't until I weaned him a few weeks ago that I finally shed some of the weight that's stayed on.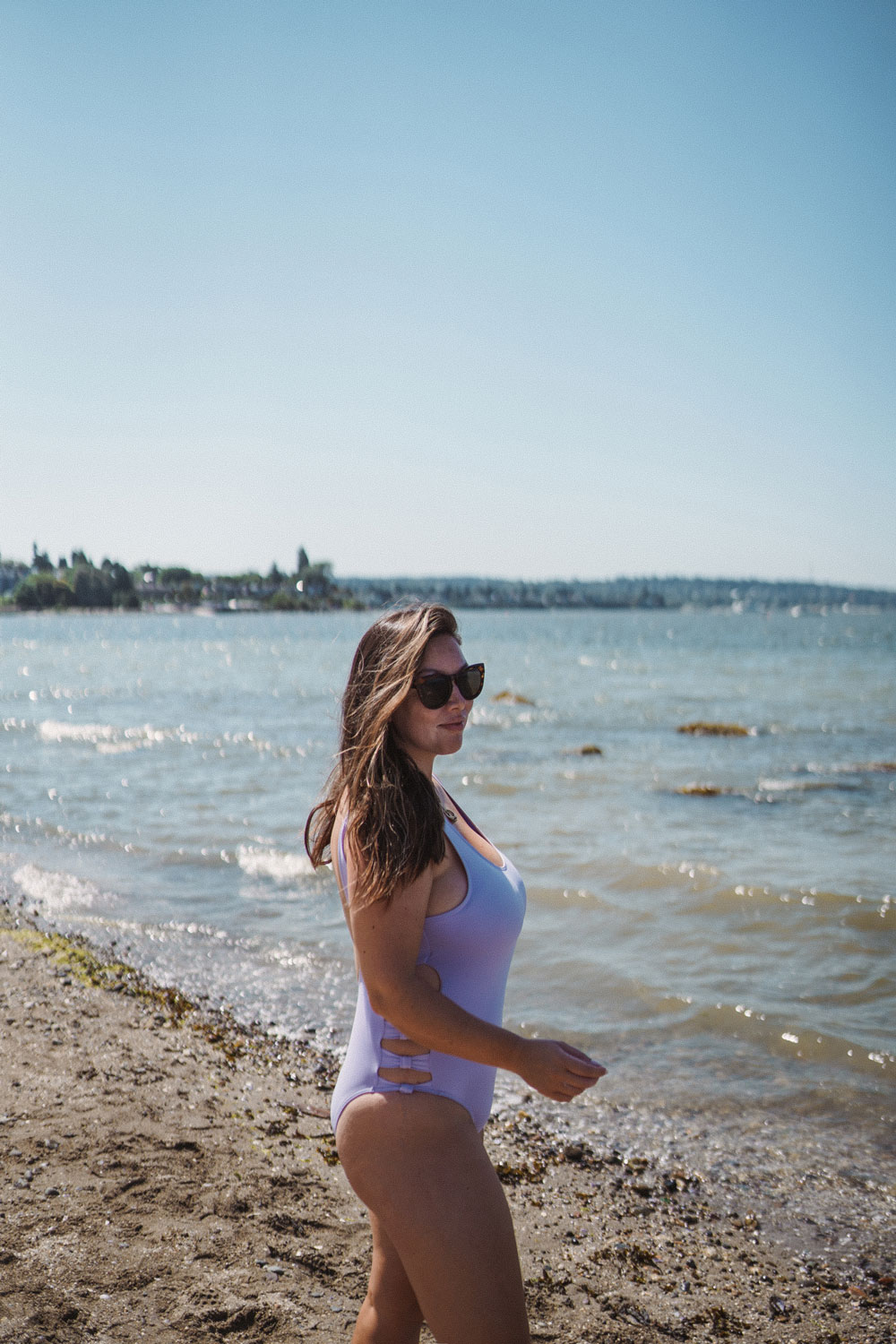 All that to say, our relationships with our body and what they endure physically (and emotionally) is so tremendous and personal and transformative. It's why it's so important as a woman in general but especially for me as a new mum to wear things that make me feel empowered and beautiful, because while in a picture-perfect world I'd accept myself at every stage with zero friction or struggle, it's just not the reality…it takes time and a lot of self-work and self-love. That's why I love la Vie en Rose, not only for their whole line of intimates, loungewear and apparel that's made with women's specific needs in mind, but because of their gorgeous swimwear.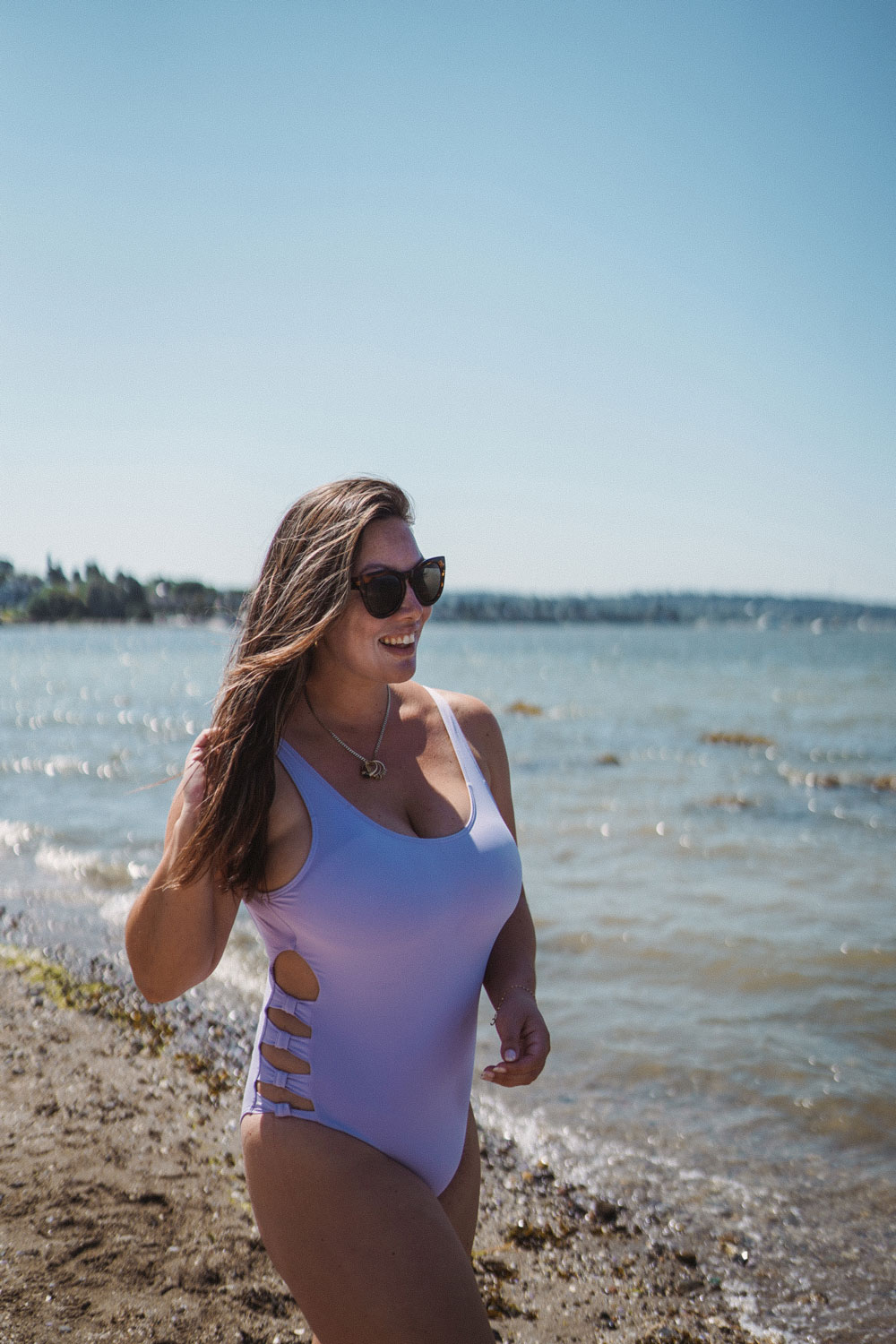 This summer, I've been rocking their pieces non-stop…even over the range of these pictures, my body changed while weaning Cal, and these supportive and beautiful pieces worked at every stage. Speaking of supportive, being someone who's always been larger-chested (and especially so while I was nursing), I was so blown away by the range of supportive and full-cup options they have. I always struggle to find suits that accommodate my unique proportion chest-wise, but because they have a D-cup line, I was able to find suits that held up so beautifully. In fact, I oftentimes wore them under dresses or shirts because they were so supportive and seamless!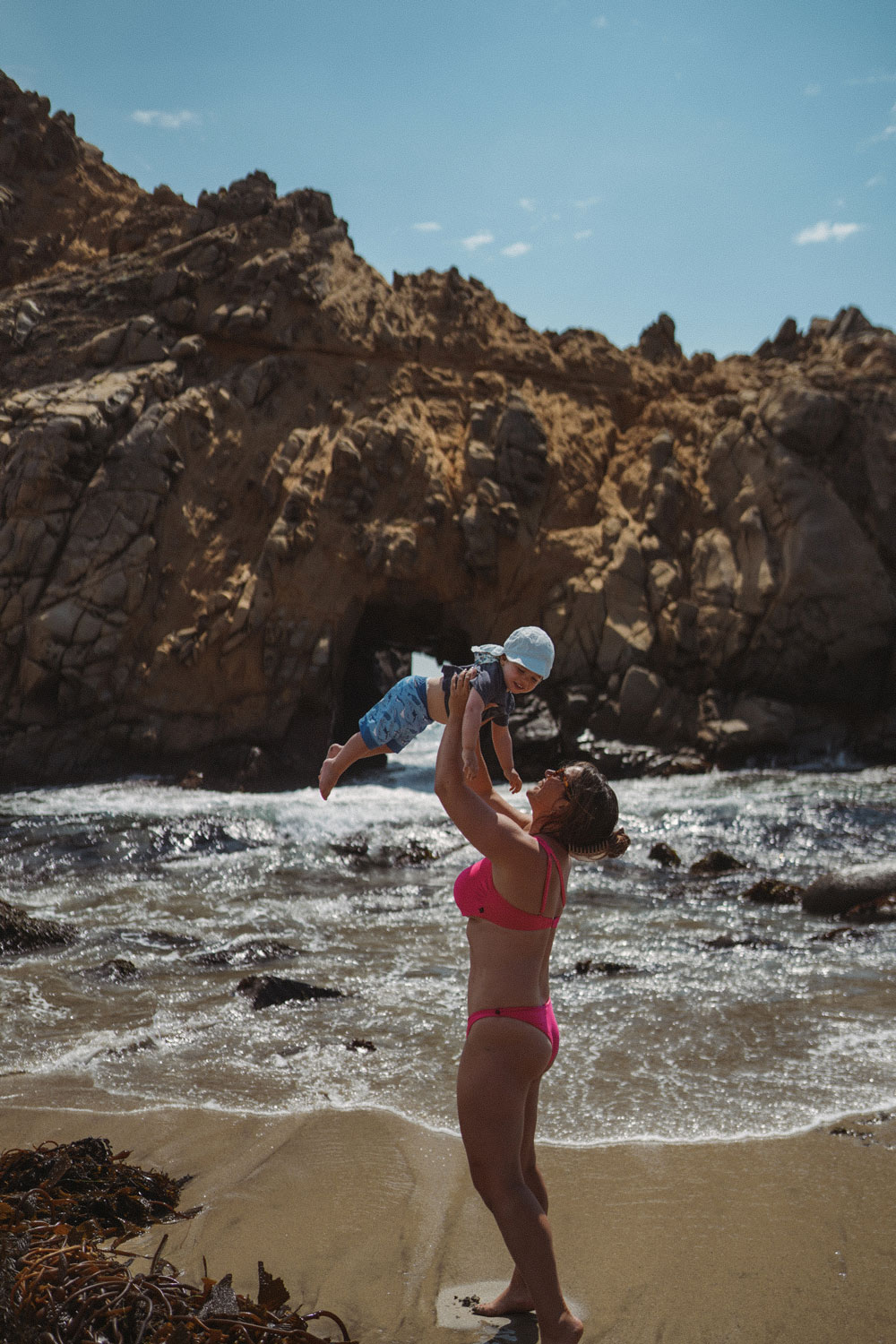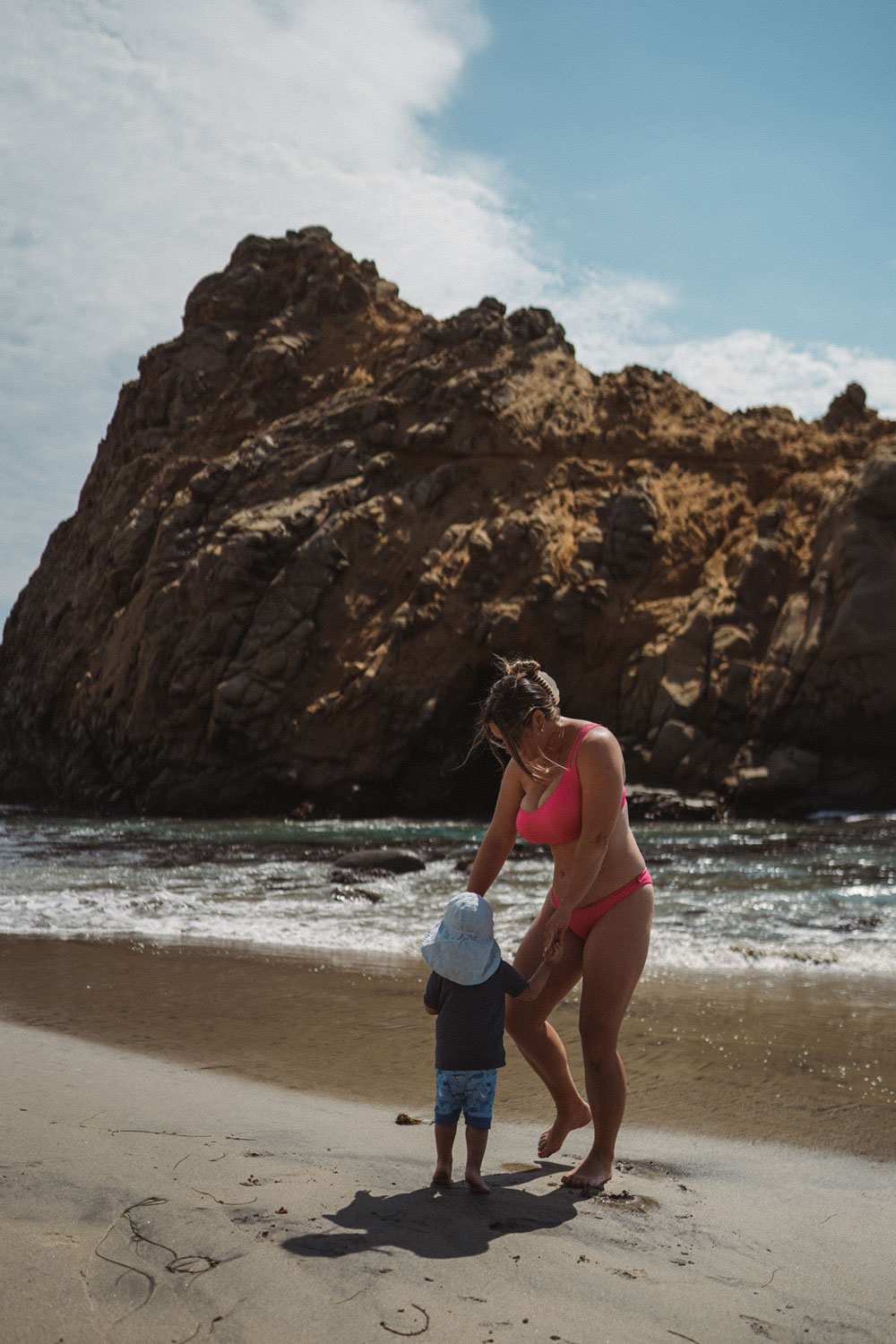 They have so many beautiful options to choose from, but I was in love with the punchy colours that are available in their current swimwear line (and now that summer's here to stay in Vancouver after such a slow start to the season, I'm ready to wear my swimwear on repeat!). I opted for two two-pieces in bold pink and yellow, and both were part of their D-cup options that offered amazing support while letting me pick band widths that also worked for me.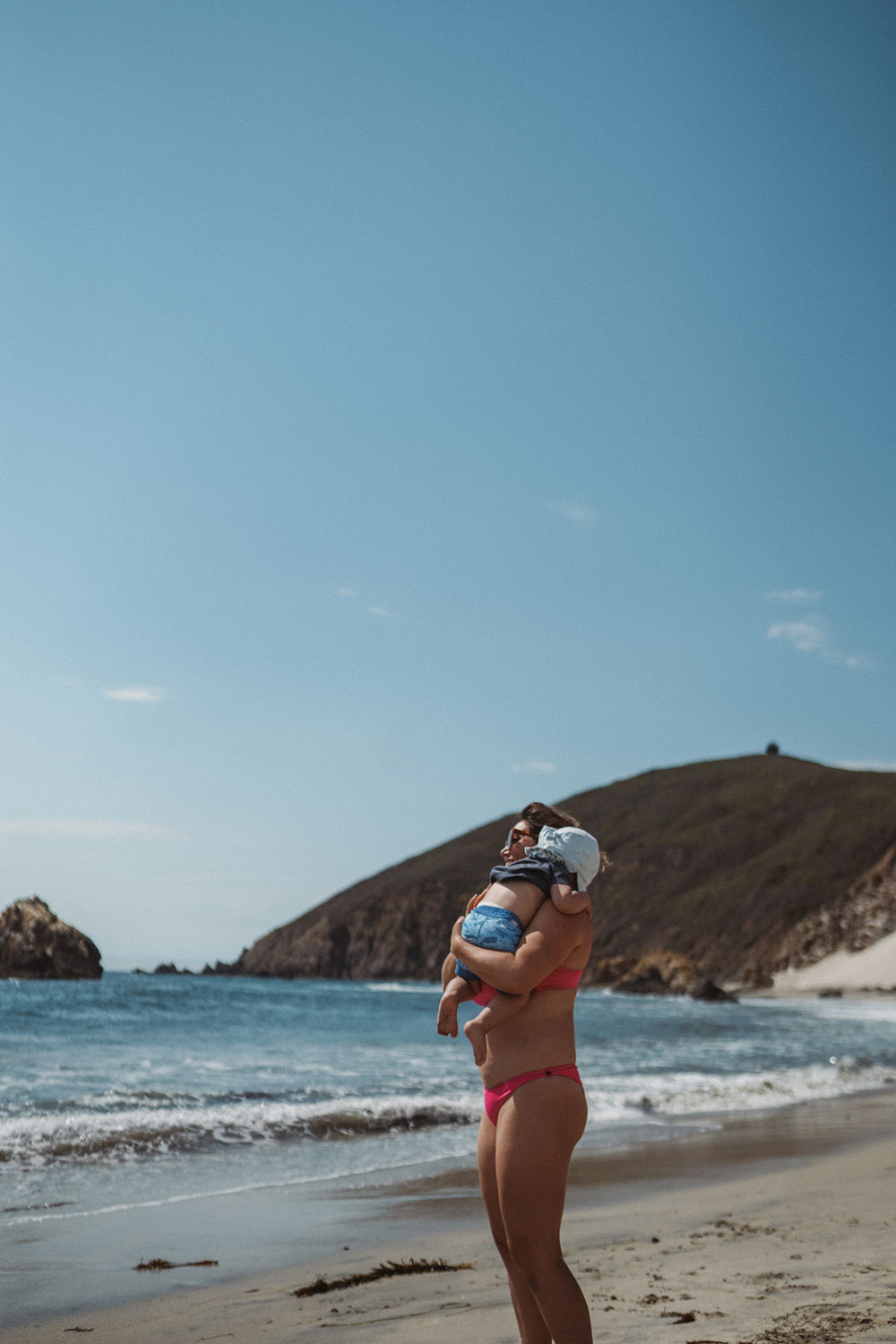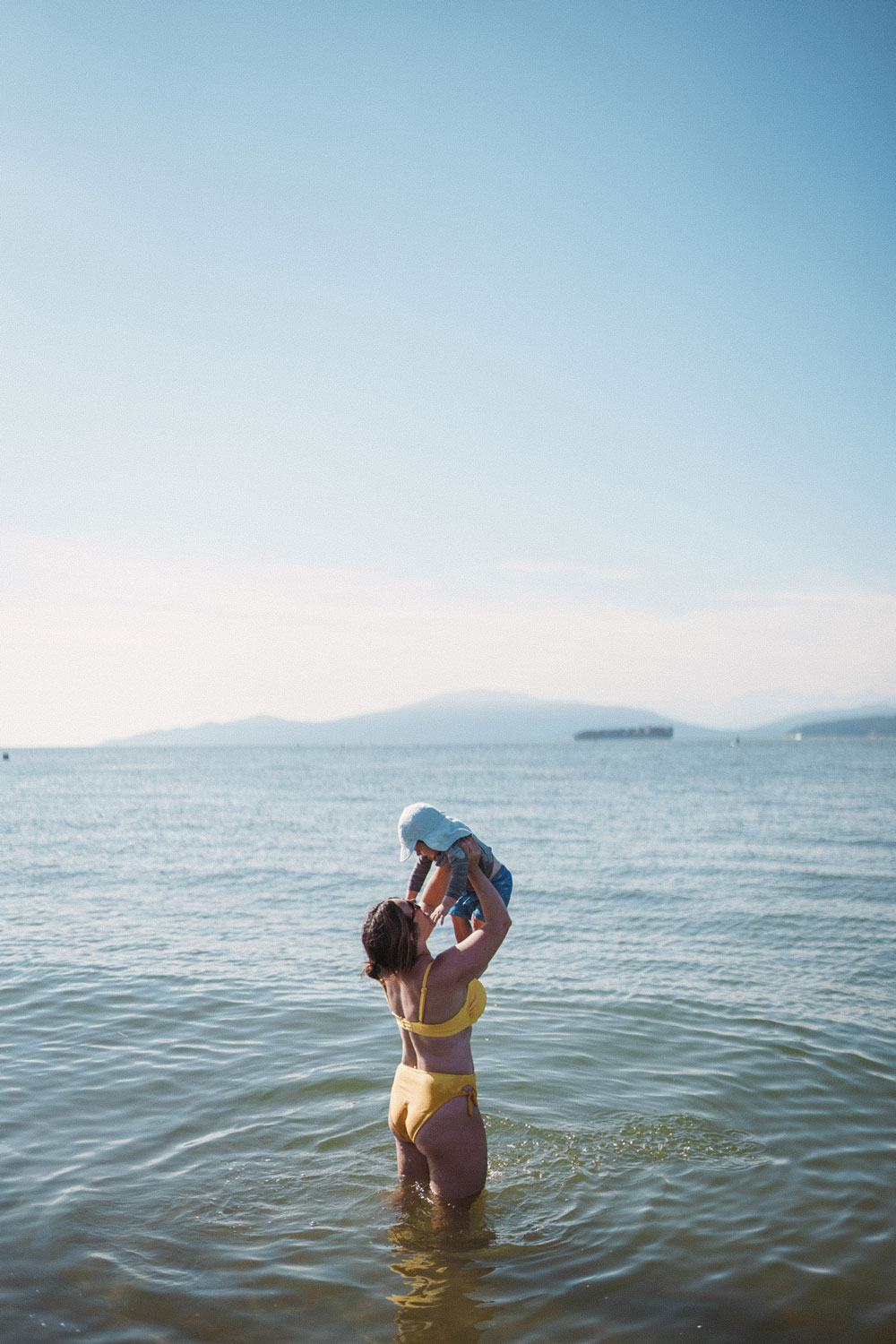 Though I'm usually more of a bikini girl, I also wanted some one-piece swimsuits that would support and be comfortable. I am especially in love with this backless lilac one that is so comfy and would make for a great bodysuit option as well! The turquoise one-piece swimsuit has the most amazing details and is unbelievably comfy.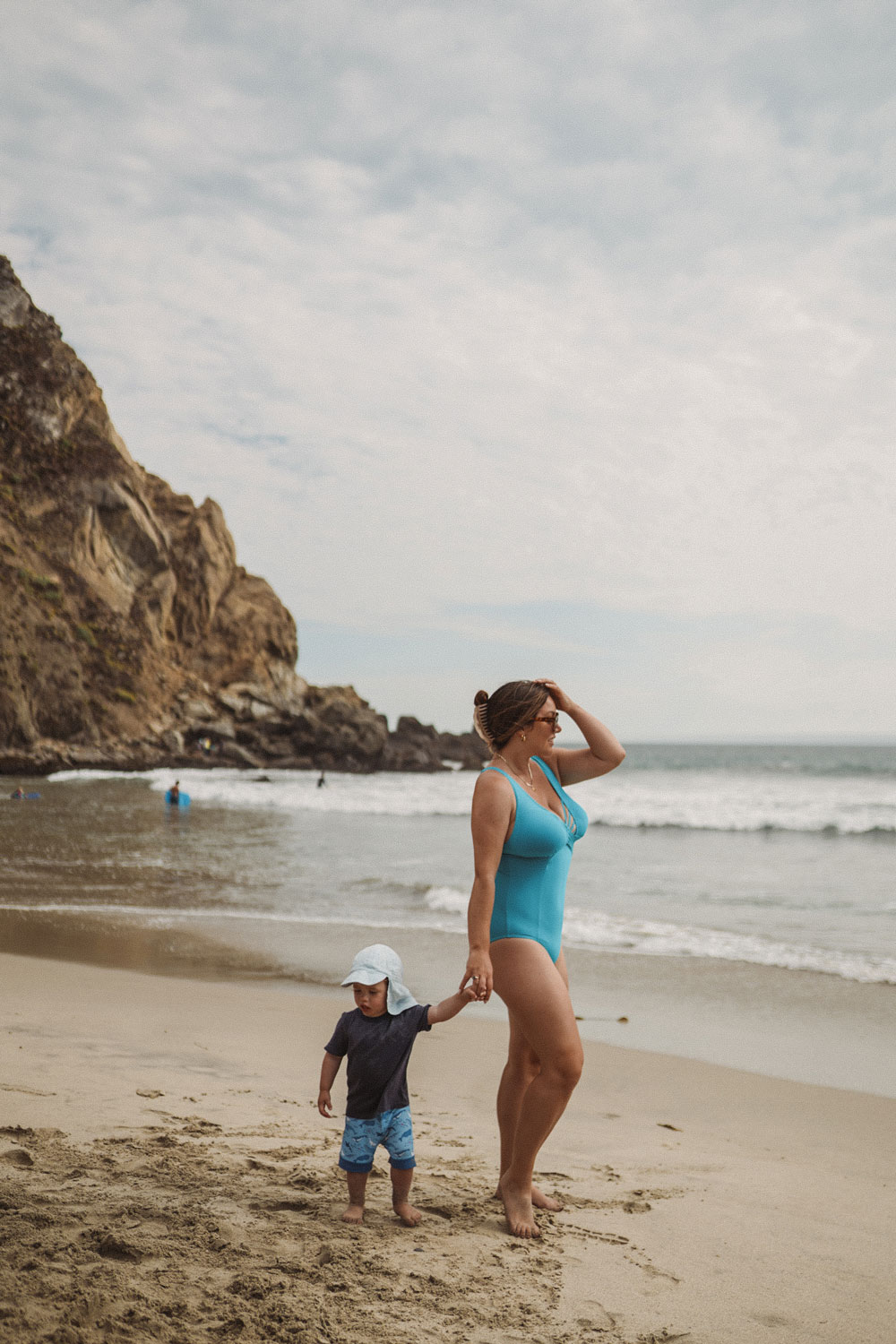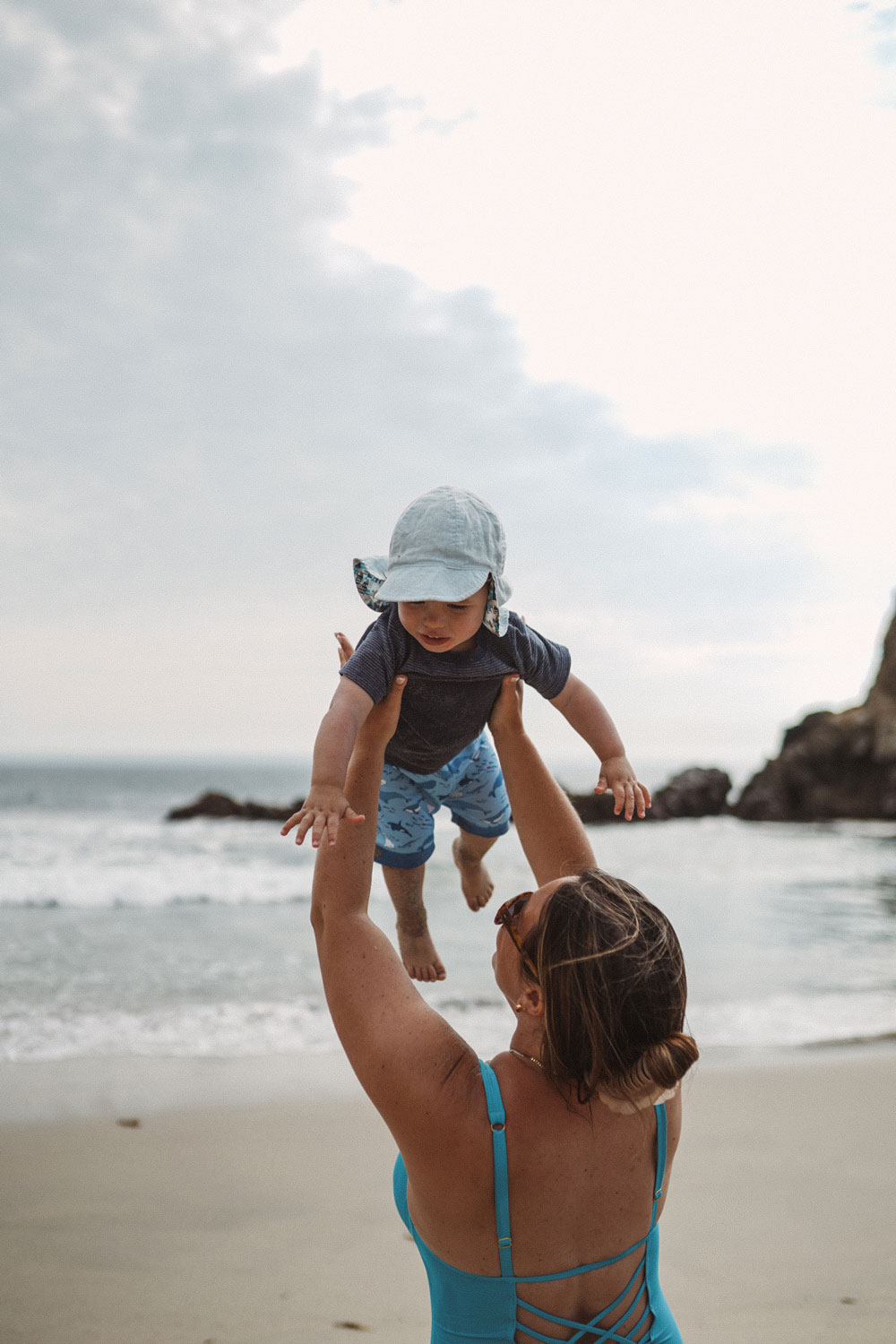 La Vie en Rose has a beachwear line as well and their pieces are so gorgeous – my mum randomly used to have a dress with the exact same colours (and striped pattern as well!) so I obviously had to get this maxi, while this comfy romper has been worn to the beach already a handful of times this summer and is the perfect topper for swimwear.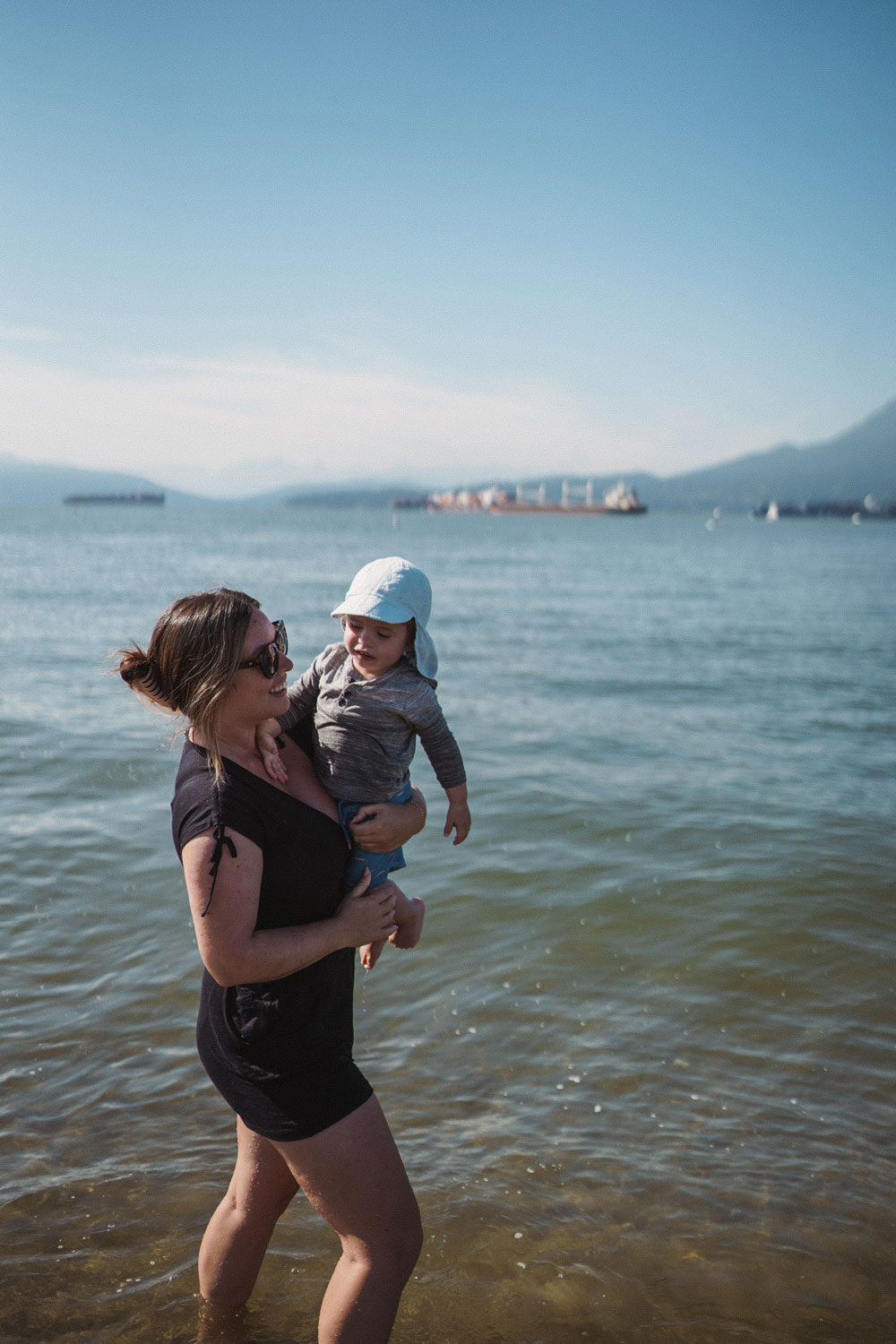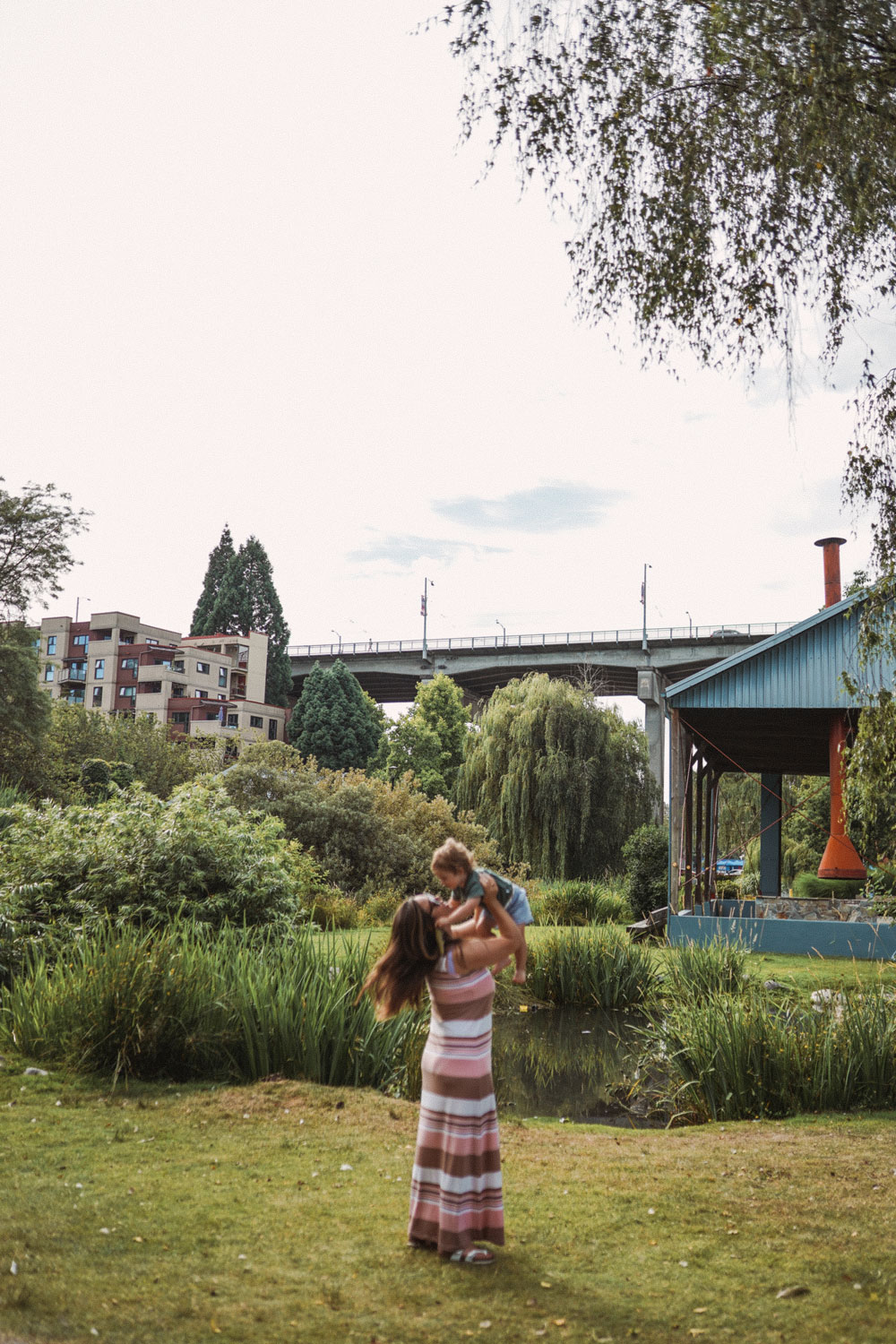 I'm lucky that in general, I've built a really good foundation for myself over the years as far as building a solid foundation with my self-esteem and body confidence. But major life changes like pregnancy and postpartum days (with that unexpected breastfeeding curveball too!) definitely challenged my relationship with my body to say the least, and learning to love it and support it and cherish where it's at has been such a humbling experience. Can not recommend these gorgeous suits from la Vie en Rose and their whole swimwear or beachwear lines as a whole because they really are built to do exactly what you need as a woman: support you in feeling your most beautiful self because we all deserve that, particularly when we're going through such transformative or huge change.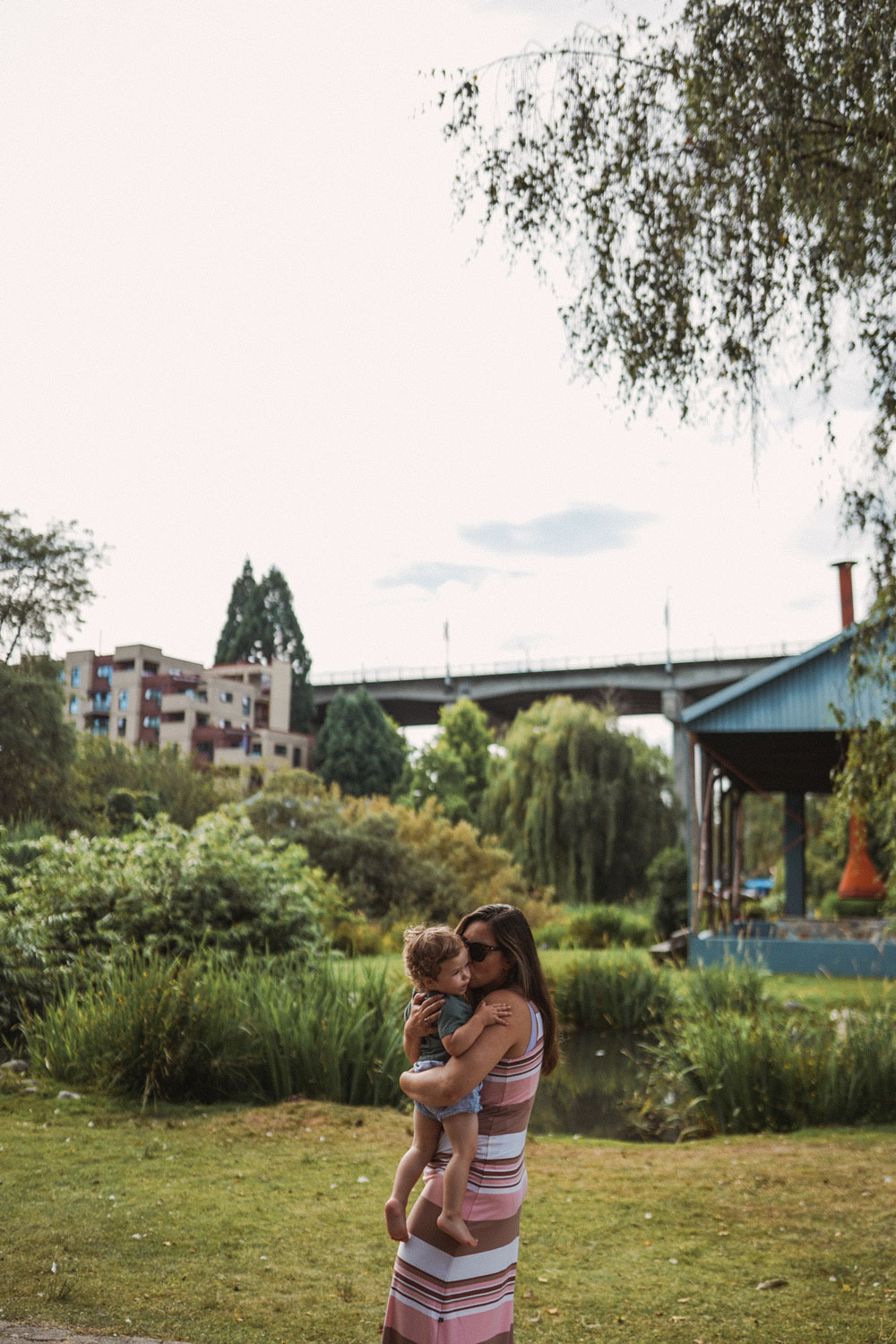 Shop la Vie en Rose's swimwear line here for more options!
PS as a side note, I love that Cal is in basically every single one of these shots…wasn't actually my intention but when you're a mum, they are your shadows! Love that it makes every picture all the more special to not only have my little one, but to see the reason why my body changes are beautiful…because they gave me him.
This post was created in partnership with La Vie en Rose but all opinions are my own