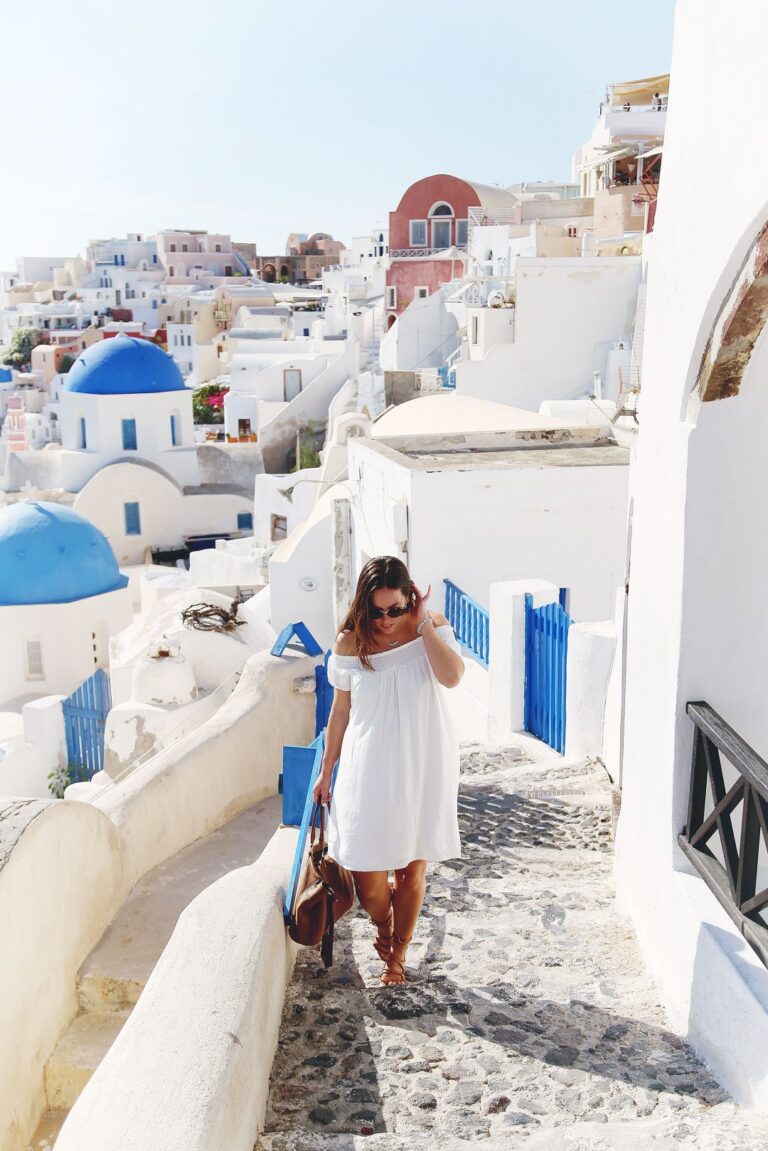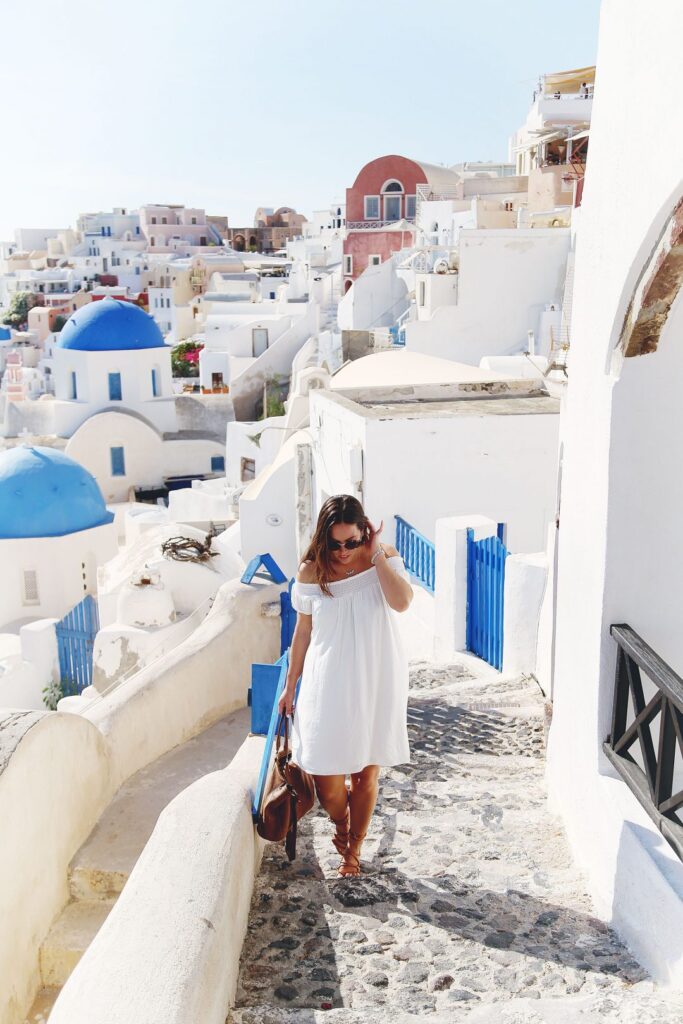 Happy Friday! The sun is shining, I'm pumped for a weekend full of excitement and summer is definitely on its way. I'm so excited for everything coming up, and most importantly, after taking some time to heal up my back, I'm ready to take off again somewhere new! Stay tuned—in the meantime though, I'm returning virtually to one of my favourite places in the entire world: Greece. So many of you who have followed along on my Greece adventures here on the blog or on my social channels have messaged or emailed asking for a packing list. I did my whole 3 week trip with just my trusty Herschel carry-on and believe me, it's seriously doable (and if you're really ambitious, you can even do multiple European destinations with this 3-week packing list from last year!). So read on to get my tips and tricks plus a full 3-week Greece carry-on packing list for you to bookmark for your next trip to that beautiful country!

First of all, I haven't been to too many places that have involved as much walking (and hills or stairs!) as Greece.
It's a country that has a ton of diverse islands and locations to visit so this isn't the case for each island you visit, but for Santorini and Athens, yup you're going to need those comfy shoes. I found my lace-up sandals were actually insanely comfortable (I got mine from the famous Melissino's Art but coming prepared is never a bad call!) and they also managed to make everything look instantly chic, but having either a pair of Converse sneakers, some Birkenstocks or if you're not planning on doing a lot of shopping, bringing both would check off all the boxes you need. I definitely found the lace-up or gladiator sandals crucial for looking a bit more pulled together for dinners and the like though—my cozy yet cute footwear got me through my daytimes of explorations otherwise. Also not a bad call like with any other trip to pack a pair of super thin Havaianas or something along those lines—whether it's for the beach or just for padding around your hotel room or villa, they come in handy.
Other than that, just stick for a neutral colour palette (and I mean come on, you have to add the blues in too—it's Greece!), go for lots of linens, silks and cottons and make sure you're comfy.
I found in Greece particularly I moved and walked a lot, and of course being out in the sun swimming a ton! And on that note, save your carry-on liquids quota for the beauty and essentials you need and buy your sunscreen there—they have some lovely organic brands. In fact, we were so desperate to bring some of this amazing natural kids' sunscreen home (by the way, love kids/baby sunscreen, I think it helps my sensitive skin!) we almost checked our luggage before thinking better of it. If you plan on doing carry-on only for the way home too, I would definitely suggest leaving at least a bit of room for a pair of sandals. Can not stress enough how much I love mine from Melissino's and now I have them for life and they'll always remind me of our special trip!
Finally, pack that European adapter and make sure you have some good reading material (check out my Kobo post if you're looking for a good travel eReader) as you'll be spending lots of downtime lounging by the ocean or pool, preferably with a caffe frappe in hand! 
MY GREECE PACKING LIST

2-3 NEUTRAL DRESSES, 2 SWIMSUITS, 3 BASIC TOPS, 3 NEUTRAL BOTTOMS, SANDALS & SNEAKERS, A SUN HAT, 1-2 CROSS-BODY BAGS & ACCESSORIES (SCARVES, SUNGLASSES, ETC)
---
pin me