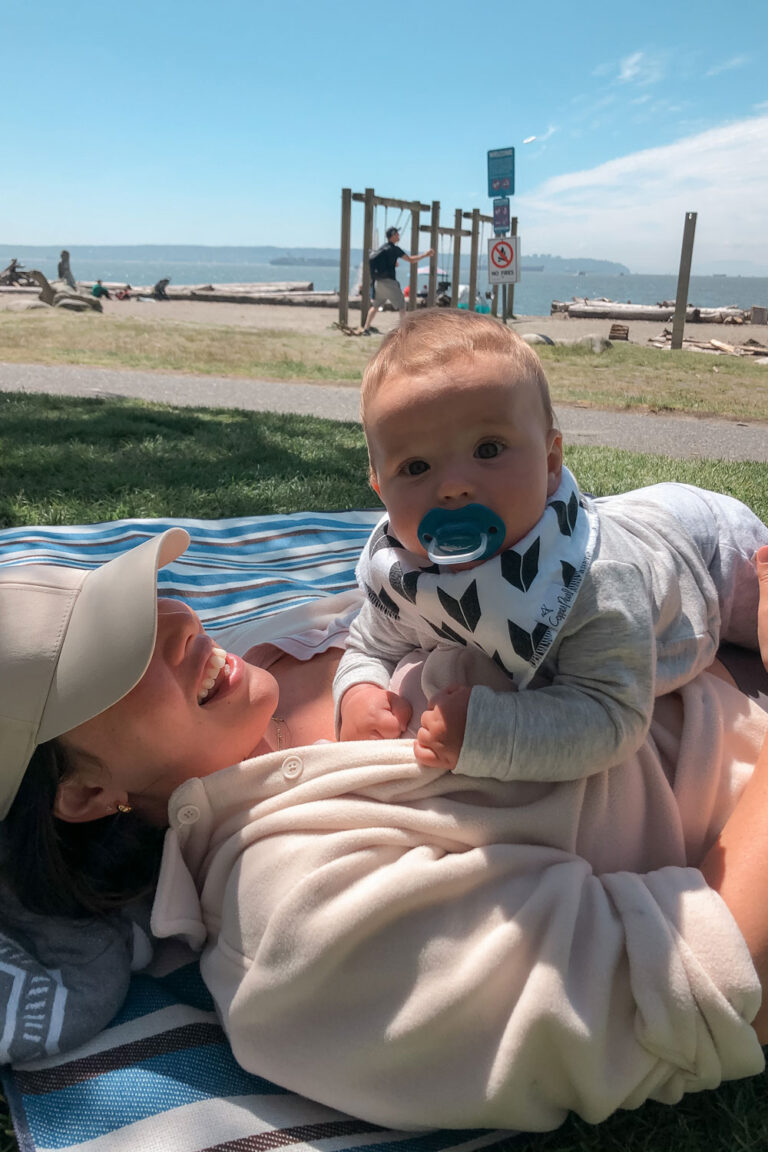 I'm going through what I'd describe to be a bit of a sticky period…I don't want to say it's a tough period because quite frankly, Cal's the happiest he's ever been randomly (seriously, just laughing and squealing like a maniac throughout the day), but the last month or so it's just been one thing after another that has mostly just kept mama really busy. While he's super happy lately he's had some bad separation anxiety which means I can't really leave him much at all and after getting back to sleeping through the night, the last couple of nights all of a sudden he just needs me with him all night, prior to that he was quite sick, then a little cold again, then two teeth breaking through back-to-back, and before that his 6 month sleep regression. He's 7 months tomorrow so all in all it's been about a month and a half of something, and yes with babies it's always something but this kid is developing at lightning speed (he already knows how to pull himself up on his play pen so that's a fun little new development) so when it all comes to a head like that, it's just exhausting and I feel like I have very little time and energy to put into myself.
But to that end, I've recently invested in quite a few new pieces because quite frankly, while I know that material things aren't always the answer, sometimes it really does make you just feel so much better. And I somehow have managed to get winners across the board even in my general hazy state these days, from a pair of shorts (I never find shorts I like) that fit like a dream to a new trend I was on the fence about but am now stocking up on majorly. So long story short, at the very least my wardrobe is one area of my life that actually feels easy, empowers me and makes me feel happy when I step out the door, even if I'm hiding some major exhaustion behind my sunnies! Here are 5 pieces I'm so grateful to have gotten into the roster for this spring/summer season:
---
Longer Denim Shorts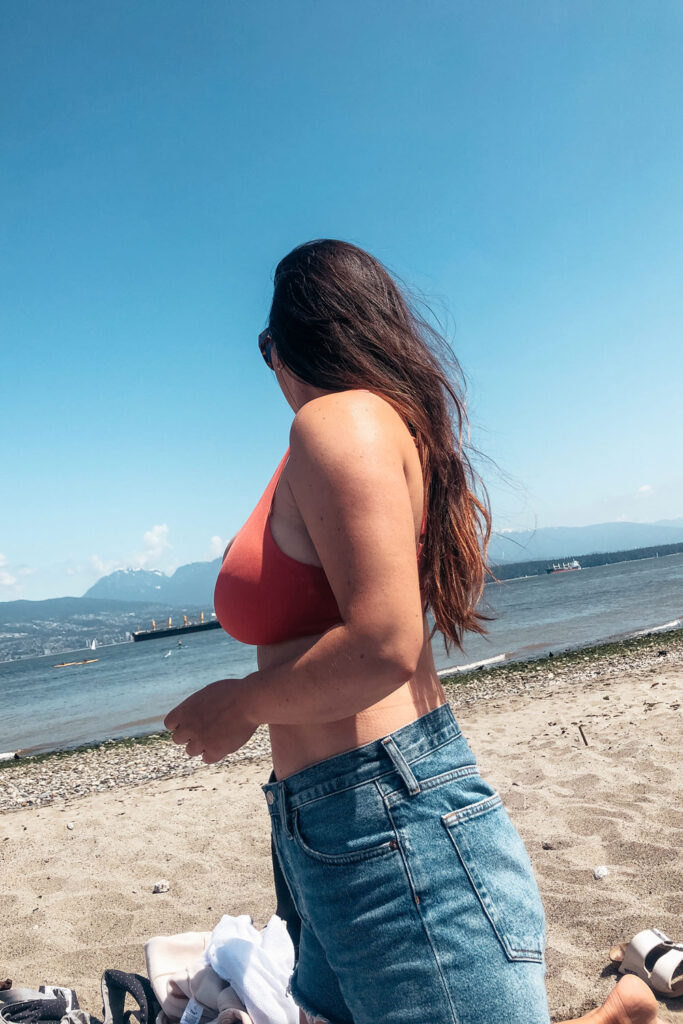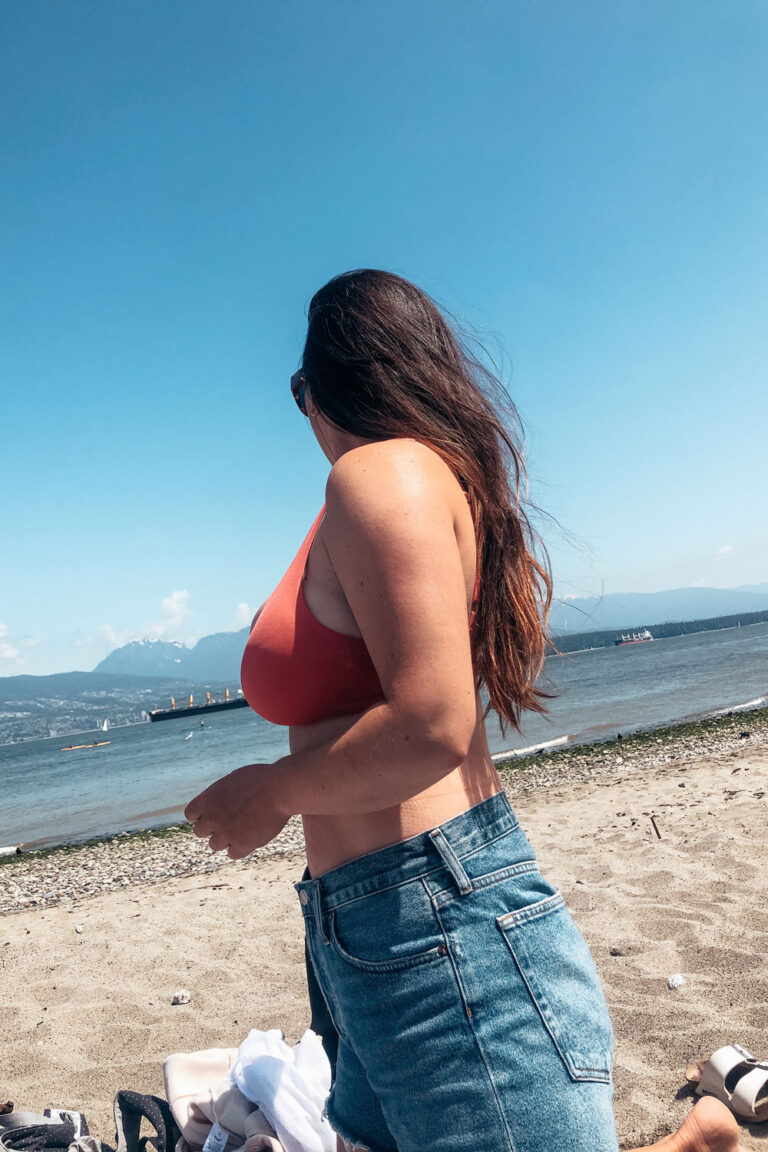 So I've heard nothing but amazing things about AGOLDE in general…I'm not usually a non-stretch denim type because I'm quite hourglass and I find that in order to fit my waist, I actually need a bit of stretch to accommodate my larger bum, but I kept hearing on repeat how amazing the Parker shorts were so finally decided to take the plunge. Guys, they're worth the hype! They are a bit bigger around my waist (size up!), but I don't mind that at all because it just makes them that much comfier, and as my body continues to change postpartum I could always easily get that tailored or just pin in a new button. They are the best and I'm such a convert to this brand, already eyeing some other denim trends I've been waiting on, like more rigid denim options and straight leg jeans (I pretty much almost exclusively have skinny jeans, which according to what I'm seeing on Instagram is a sure sign I'm showing my age apparently?).
Shacket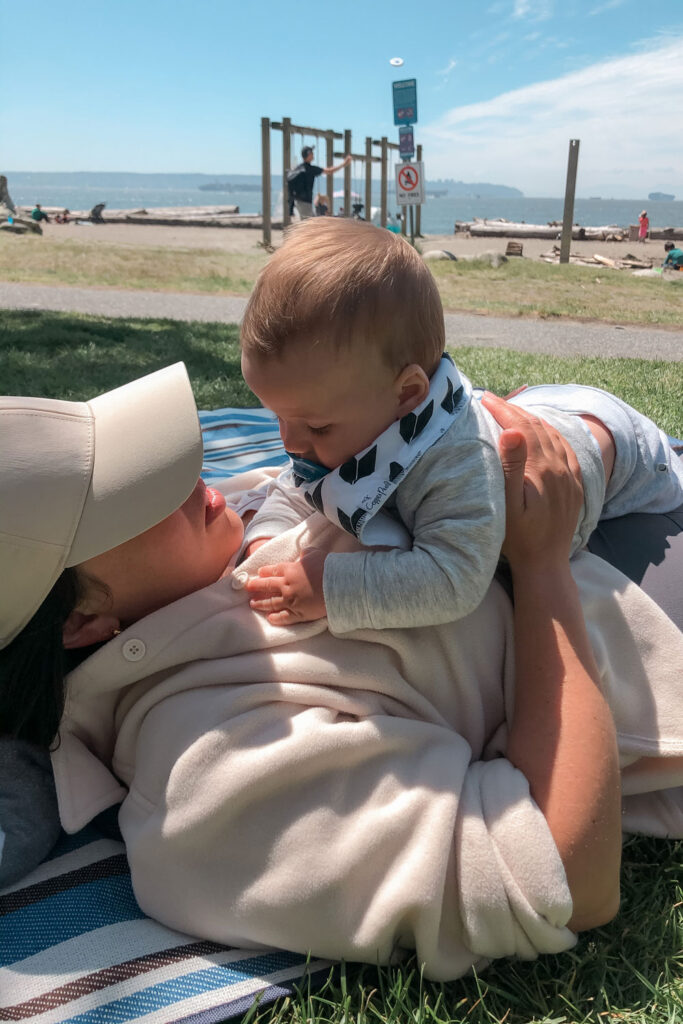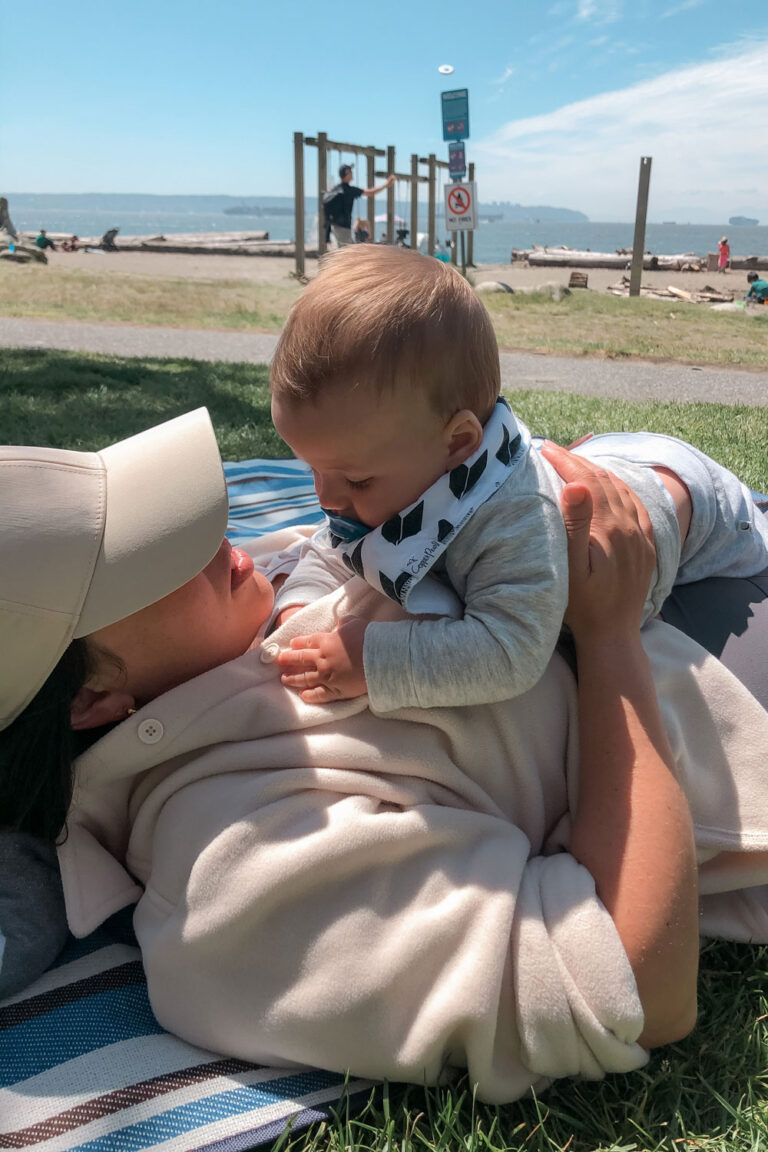 Okay, I don't know why but I just was convinced shackets wouldn't work for me (shirt jackets, if the name mishmash is unclear). I have a large chest, well, always, but especially now nursing (and depending on the time of day), my boobs are pretty in your face. I felt like this would just look bulky on me and I already have a lot of light jacket options, so just wasn't convinced I needed this. On a whim after a glass of wine I got a polar fleece one in just to see if I liked it and guess what…it's literally all I've worn since I got it in! It's just such a perfect weight for this truly in-between-seasons time of year. It's also something that is truly versatile…I wore it this weekend with bike shorts and a knotted tee, but it'd be so easy to dress up with some ankle boots and a dress too, and the length is amazing for pairing with so many different bottoms (looks super cute with denim shorts, actually!). Consider me a convert yet again. BB Dakota has a ton I'm actually eyeing right now (and that are on sale!).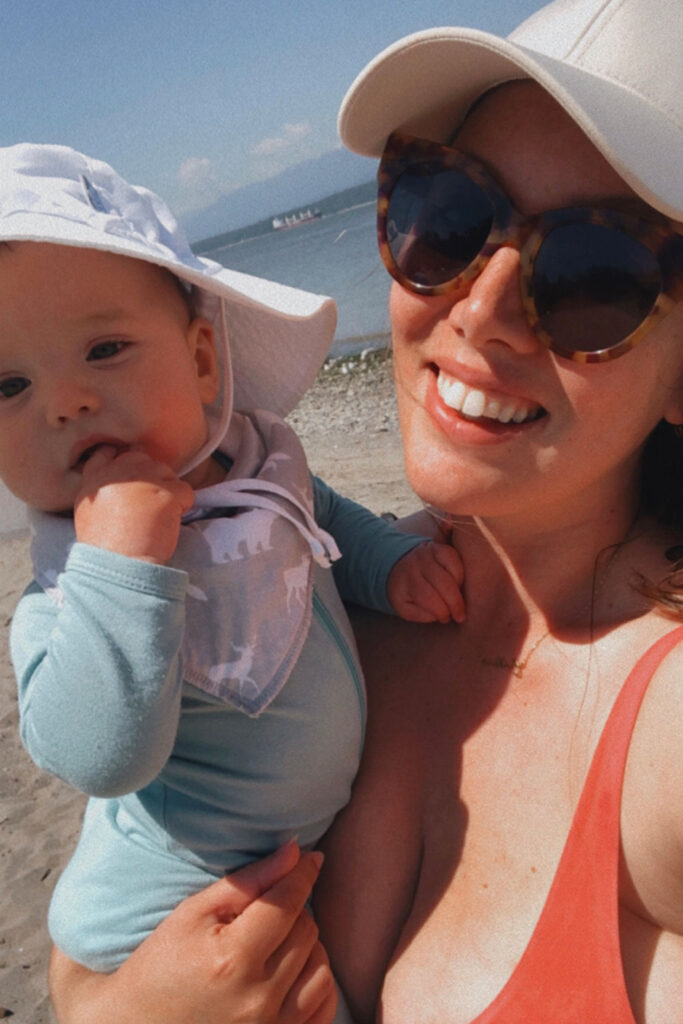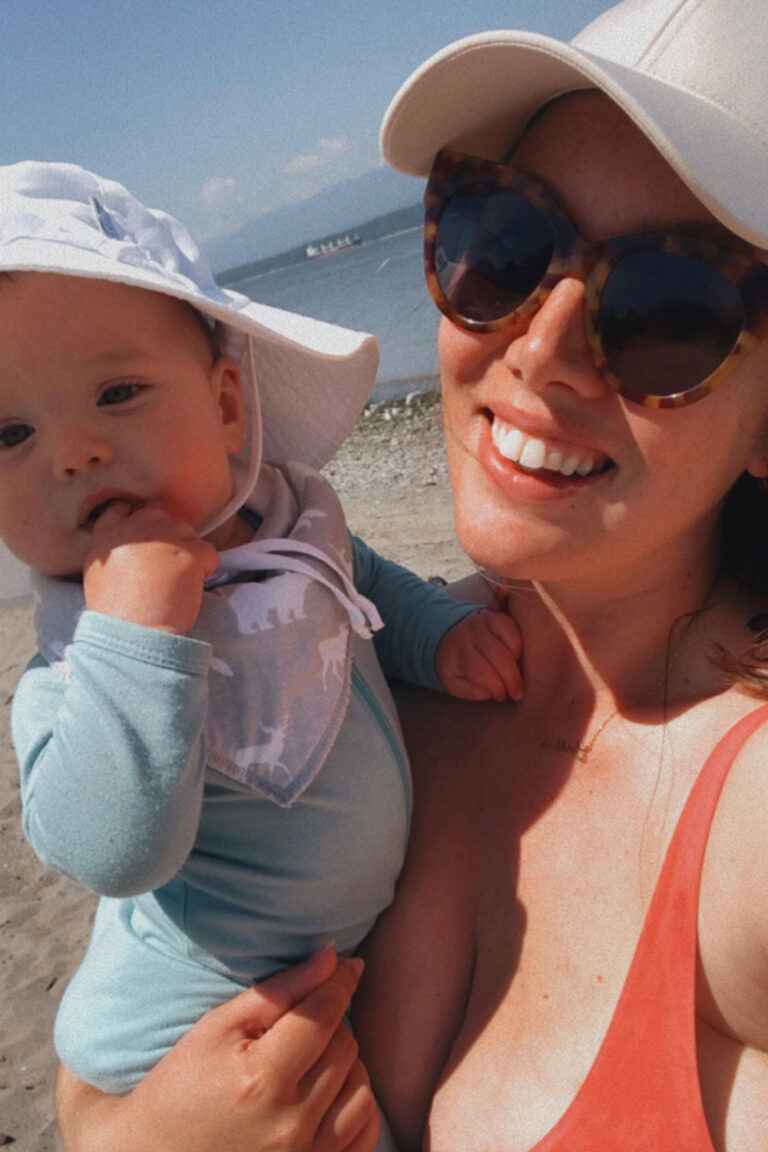 Baseball Caps + Bucket Hats
True to today's general theme of unexpectedly becoming a convert for things I thought wouldn't suit me, I always felt like baseball caps just weren't it for me. I think I was either traumatized from Von Dutch trucker hats in high school or just kept picking the wrong style in adulthood, but after finally investing in a couple basic ones over my pregnancy when my melasma started getting really bad on my forehead (still needing to find a way to treat that now, actually), I just became obsessed. I'm 34 now and I'm no longer comfortable just frying in the sun (and I also seriously regret my former tanning ways) so sun safety is where it's at, and I just find these are a better fit for me with my general on-the-go lifestyle right now, from stroller walks to park hangs to workouts on the rooftop patio. I also really wasn't sure about bucket hats but took the plunge and while I wouldn't get a million of them, first of all I get to match Cal now, and second of all they are a really great everyday, comfy option that is super effective when it comes to sun safety. Having said that, my "special" lewk is my Lack of Color hat which I'm obsessed with, sun coverage plus serious style…I don't feel like wearing it every day but as we're easing back into some more friend hangs and whatnot, it's what I'm breaking out when I want to dress up a bit more! So many more hat options here! Though if you want a one-stop-shop hat brand, Hat Attack has so many cute options especially this woven baseball cap I now need.
Printed Swimwear
Now this isn't something new as I'm a water baby and pretty steadily in swimwear from around this time of year until September (PS scope out Shopbop's Splashy Swim edit, sooooo many cute styles!), but what I am surprised about is that swimwear is surprisingly very nursing-friendly! I'm just finding bikinis offer a bit more ease for nursing for the most part. I'm trying to just really use swimwear as an actual styling piece in any of my outfits (pulling in more prints than I usually would, like gingham)…one brand that's amazing for standalone pieces is Solid & Striped, treated myself to some of their pieces recently and they're so gorgeous! And they all go perfectly with one staple I've always loved…
Breezy Linen Separates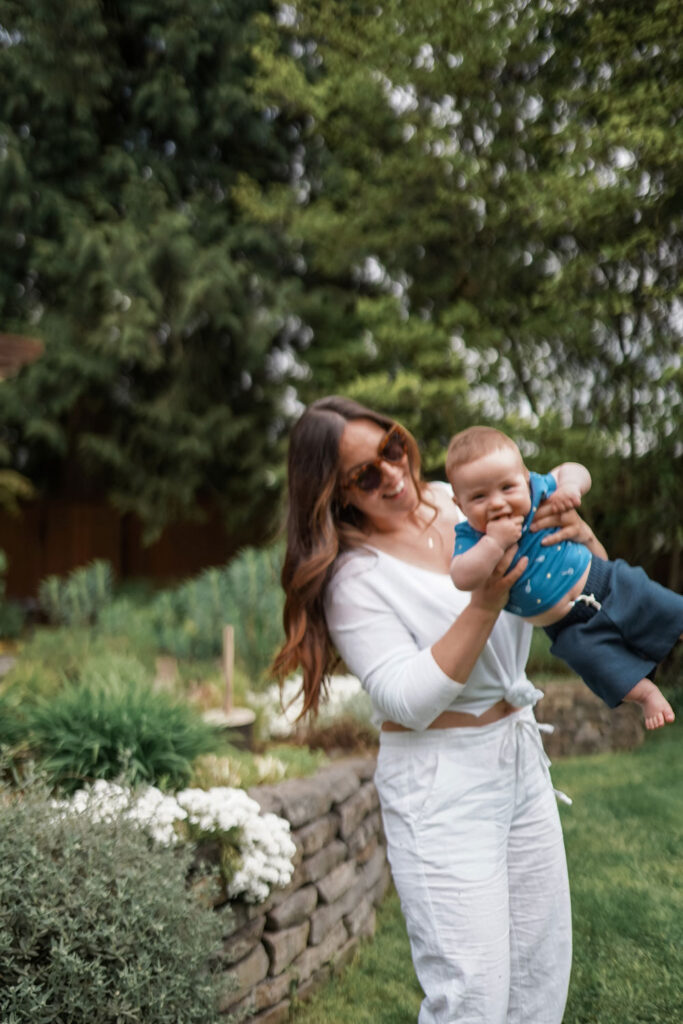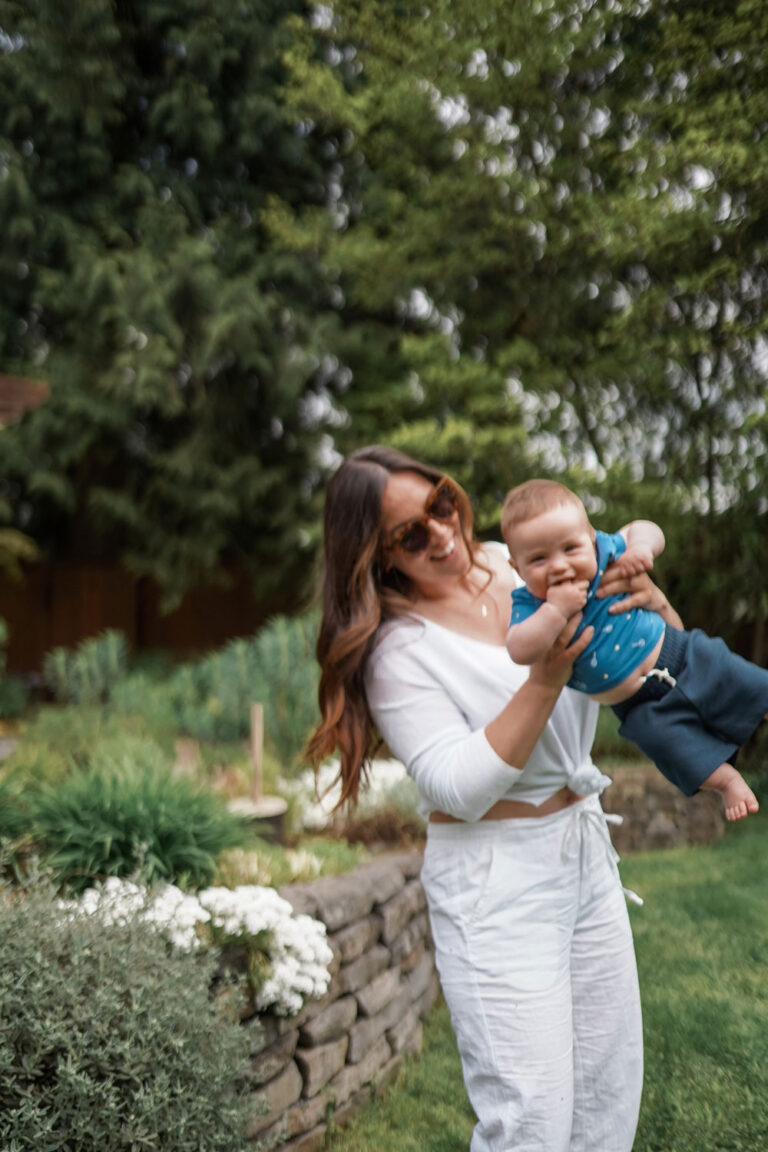 Whether I'm taking a coverup and tucking it into a pair of denim shorts or opting for a paper-bag style pair of linen shorts, this is a trend I've never needed converting to, it's been such a perennial fave of mine forever. New ways I'm wearing it this year though are in oversized or wide pants (usually I just do skirts or shorts). I find I'm channeling a lot of Diane Keaton in Something's Gotta Give these days so breezy separates in airy, neutral tones is where it's at.
Shop more summer musts during Shopbop's unbelievable Spring Sale (up to 50% off seriously covetable designers like Mara Hoffman and Reformation) – shop the sale here!