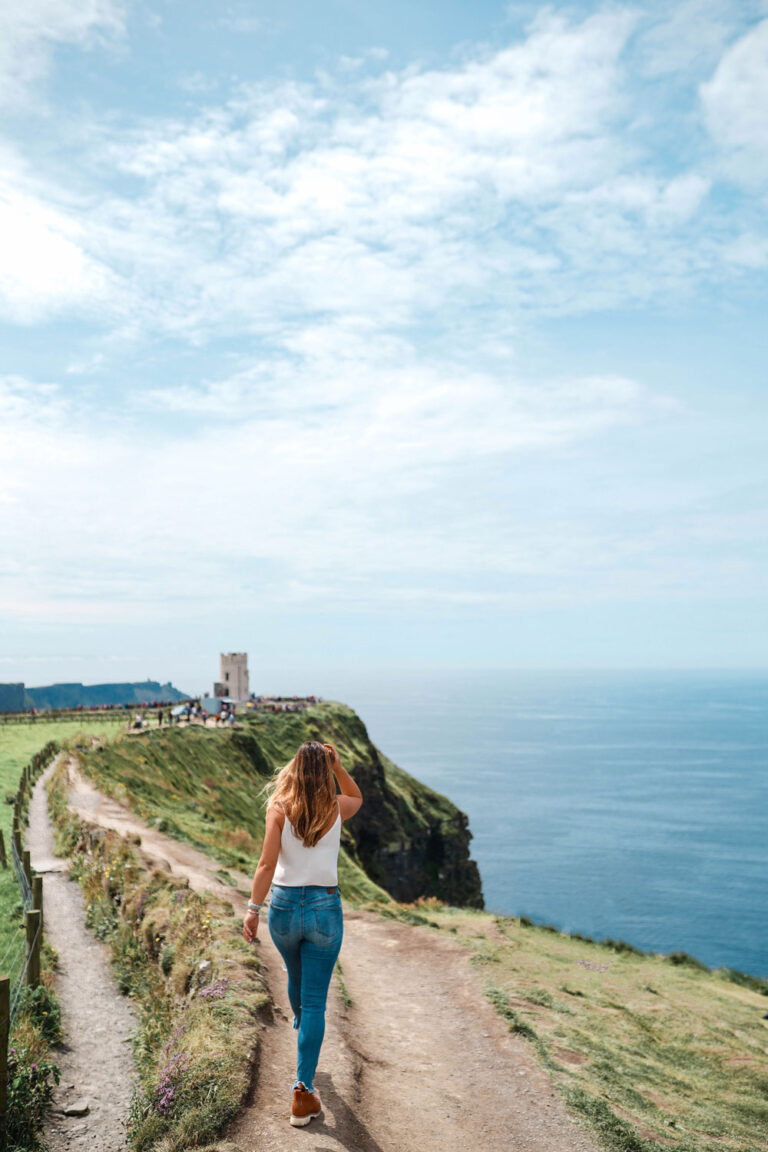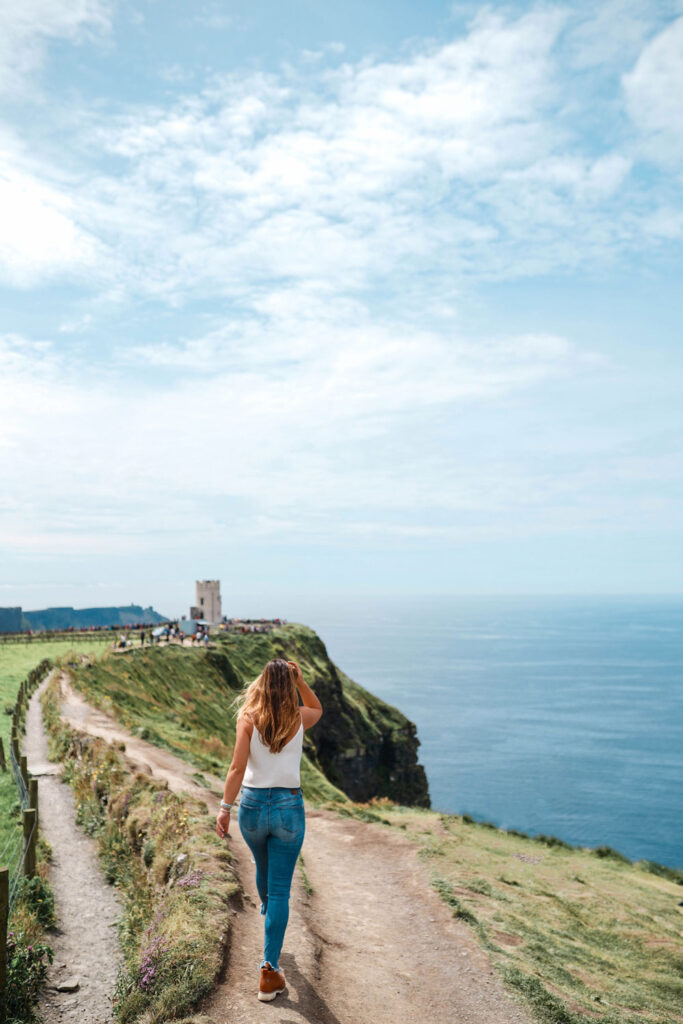 Hard to believe Ireland was already a month and a half ago as we go full-speed ahead into September—literally feels like this summer has just been flying by! I've had so many messages from you guys saying you're visiting Ireland or Scotland in early fall so while it feels like a bit of a barrage of Ireland & UK content these days, trying to keep the guides rolling so that you guys have all the details you need at your fingertips for these upcoming travels! Also, to be frank these are some of my favourite places I've ever been, so I for one am having a great time recapping everything.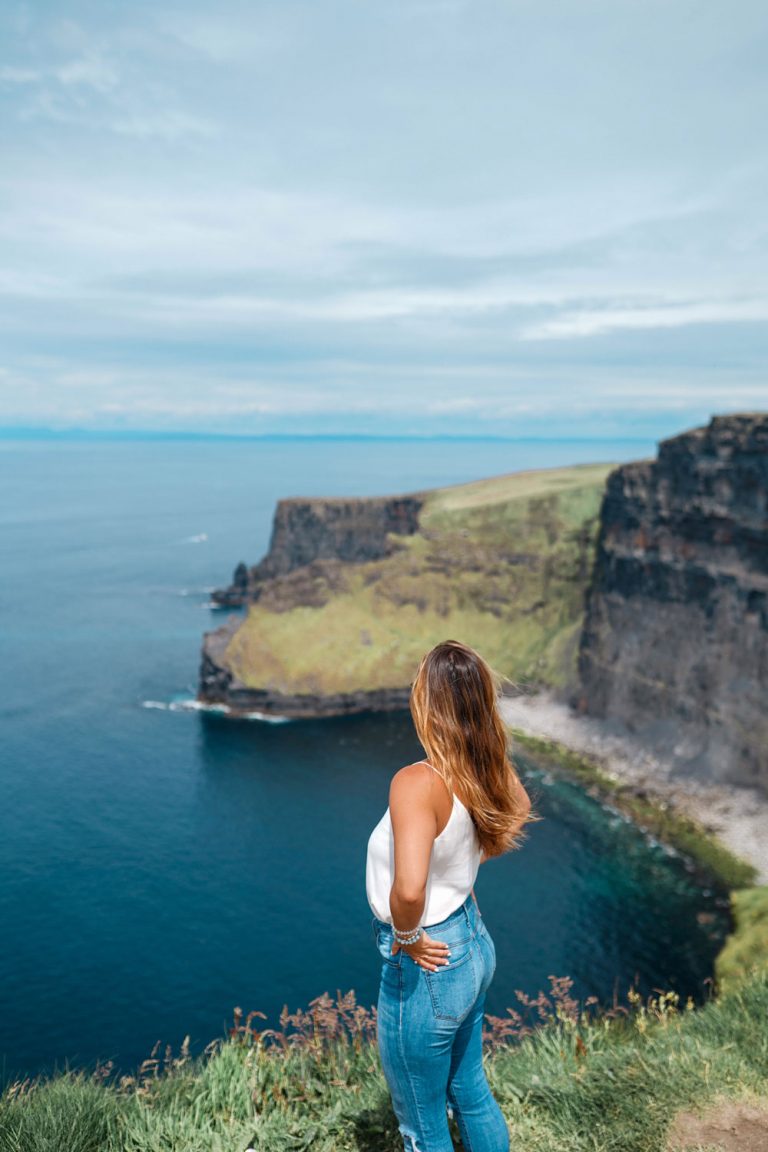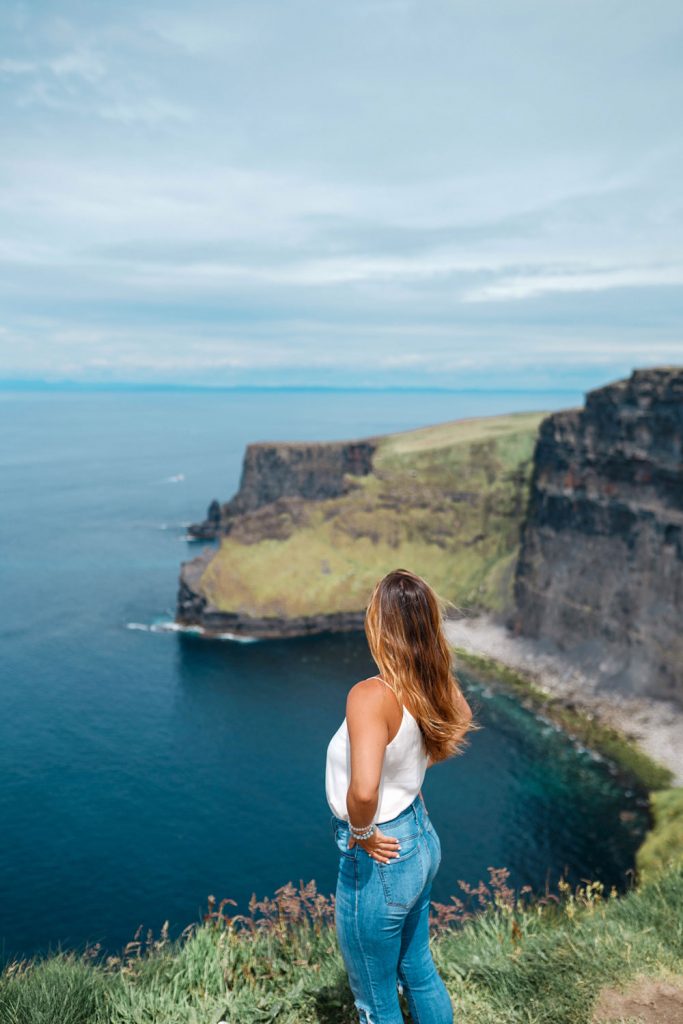 For those of you who don't know, I've been to Ireland a lot. I literally get a funny comment from the garda every time I get my passport stamped at the airport because it's just filled up with the green immigration stamps. One of my best friends lives in Dublin now (and previously in Cork), so whenever I'd visit my older sister in London or just be travelling in Europe, I'd always try to stop over in Ireland to see her and her husband and all the friends there not only because I love, love, love Ireland, but because it's just so much fun always to see them all. This last trip I got to bring Matt for the first time and he similarly fell totally in love with the country. Since I've done so many rounds of Ireland, I didn't want to do a general recap of our itinerary (though I do have our exact road trip route in this guide here) since I've covered Ireland so many times in the past—I thought it'd be a faster and more informative read to simply pull together the top 10 places (along with a few bonuses) I'd recommend seeing on a trip to Ireland so that regardless of your route through the Emerald Isle, you can make sure you include some or all of these in your next trip! And without further ado, the top 10 things to see in Ireland are…
THE TOP 10 THINGS TO SEE IN IRELAND

THE CLIFFS OF MOHER, THE CLIFFS OF KERRY, SKELLIG MICHAEL, THE LONG WALK IN GALWAY, THE OLD LIBRARY AT TRINITY COLLEGE, THE BURREN, GUINNESS STOREHOUSE, THE RING OF KERRY, WICKLOW MOUNTAINS, VALENTIA ISLAND/DINGLE PENINSULA
---
The Cliffs of Moher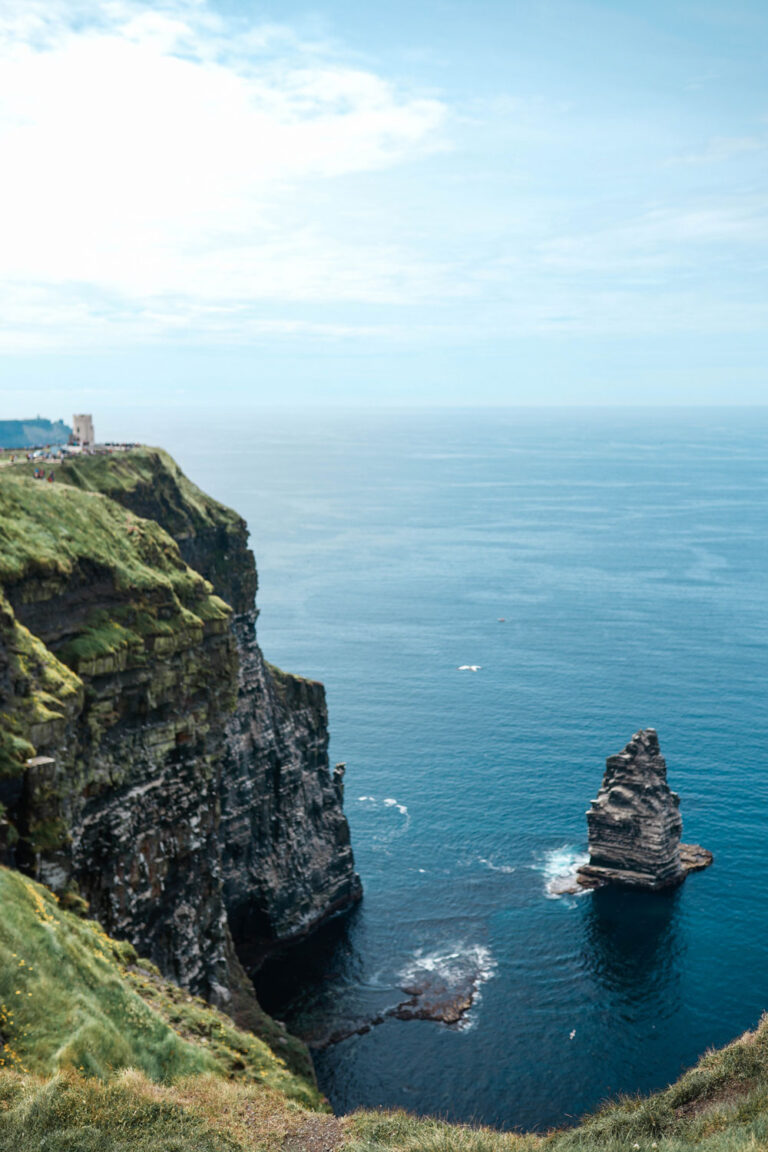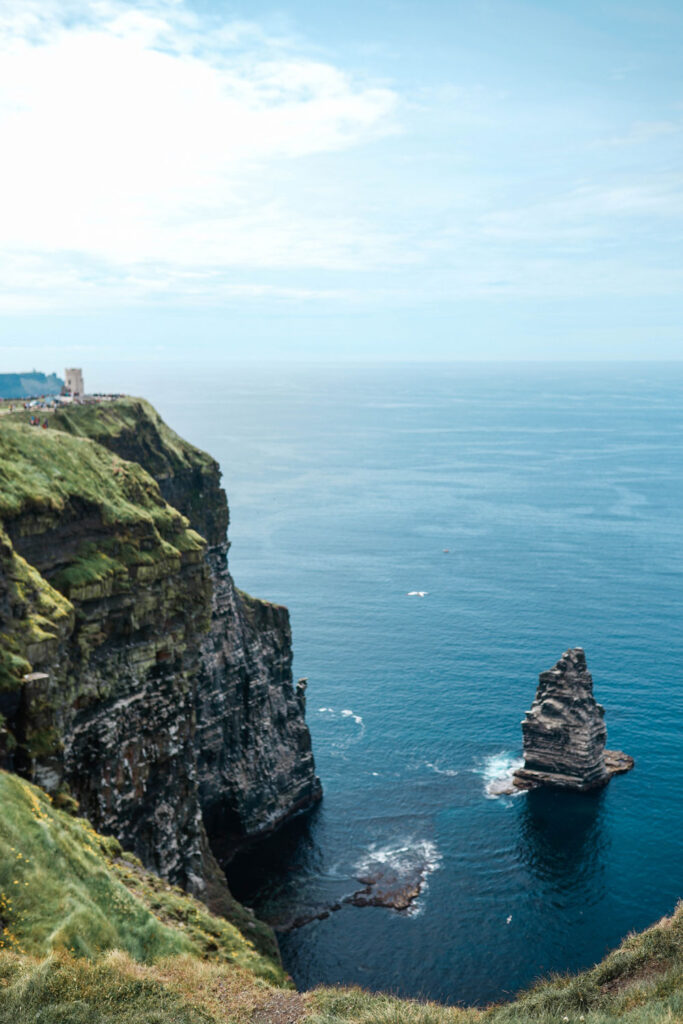 Let's get one of the most touristy ones out of the way! Yes, the Cliffs are crazy busy with tourists, but they are nonetheless one of the most breathtaking sights you'll ever see and well worth a visit. My tip is to either do the full Doolin to Cliffs of Moher hike or if you don't have time, park at the Cliffs but then walk towards Doolin to get the best views (not to mention it's a lot quieter that way). I've seen the Cliffs of Moher in all kinds of weather and they're beautiful no matter what, but if you can time it up for a sunny day you really can see them in all their splendour.
---
The Kerry Cliffs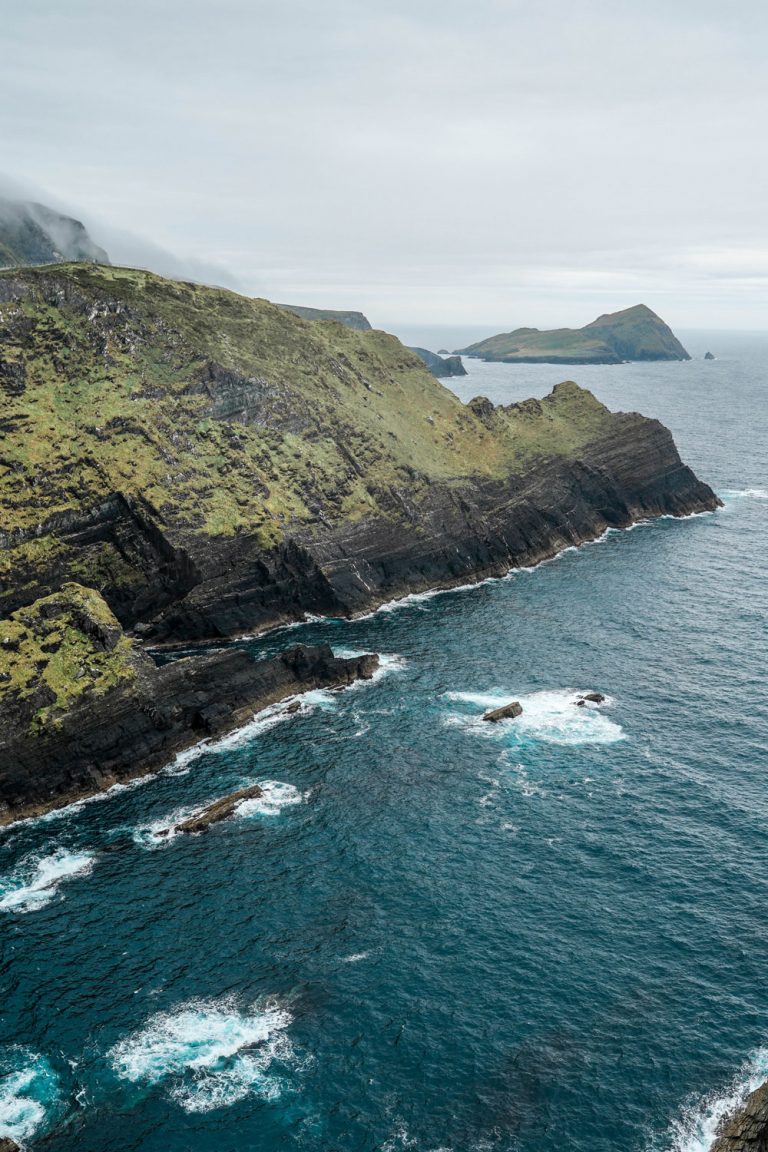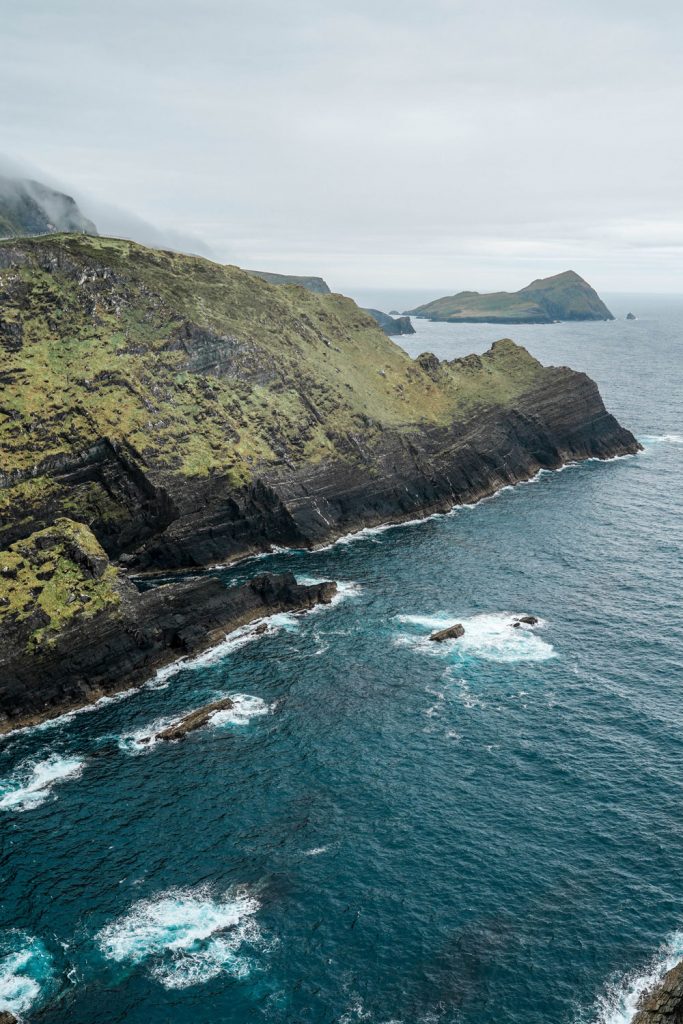 Now for the far less touristy cliffs (but in my opinion, just as majestic)! There are two outposts to see the cliffs—it's hard to get a shot with you in it here, but for nature photographers, this spot is a dream. You also get incredible views of…
---
Skellig Michael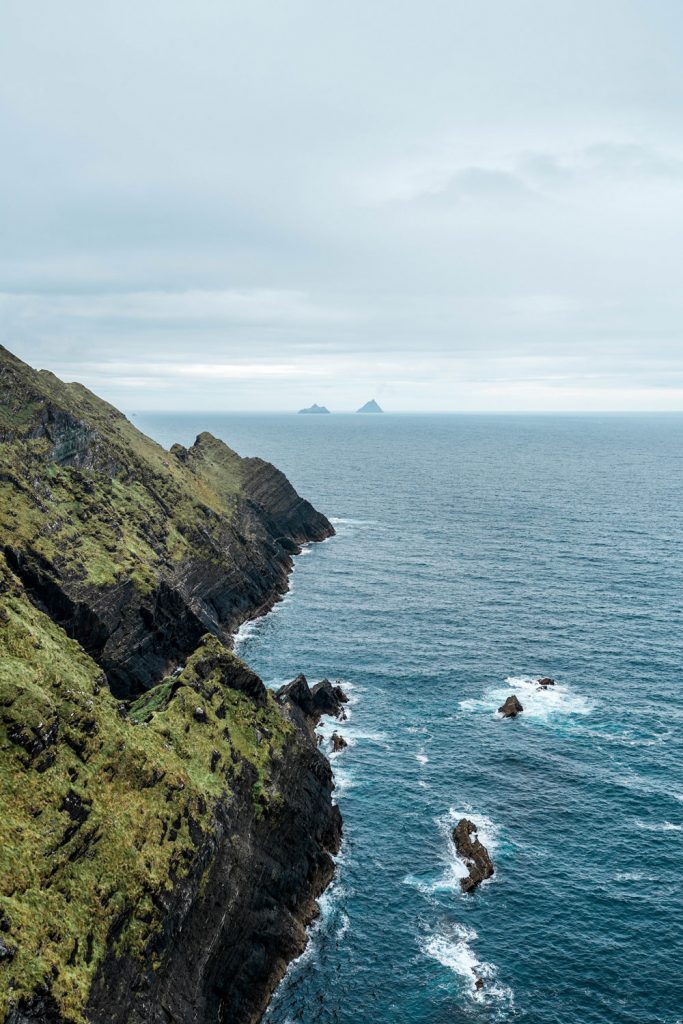 I so wish we had done a landing or eco tour (landing onto the island or touring around the outside, respectively) but a) I think the seas were too rough when we were in Kerry and b) we just didn't have time. I've been told repeatedly by my Irish friends who've done this though that it's 100% worth it so if you can budget time-wise (and financially, as the landing tours in particular are a bit pricier), I'd really urge you to do this! I'll be doing it on my next trip for sure. If you really can't fit it in like us on our last trip, as I mentioned above, you get amazing views from the Kerry Cliffs!
---
The Long Walk in Galway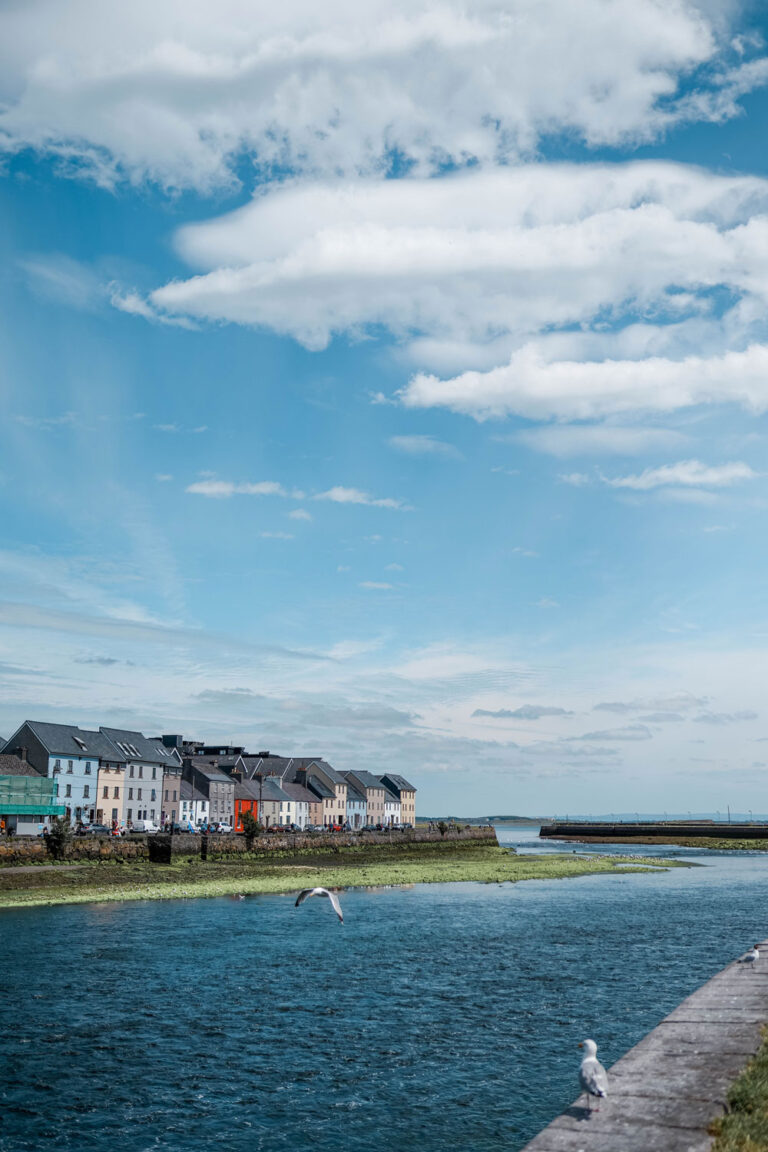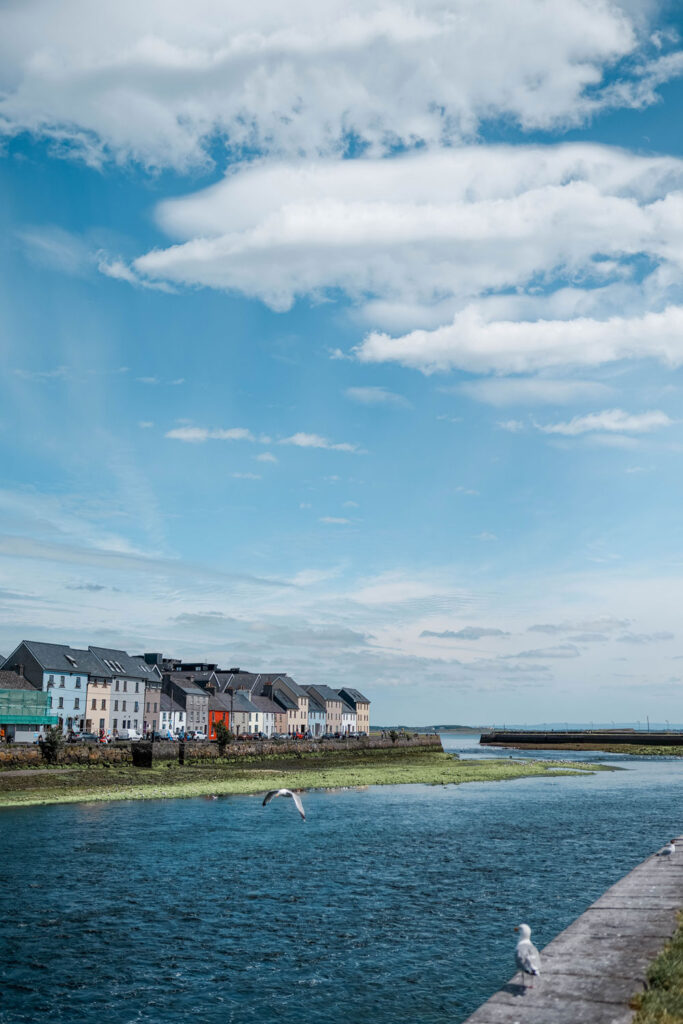 The Long Walk along with the Salthill Promenade are very typical west coast Ireland—Galway reminds me a lot of Vancouver in some ways so clearly, that's why I always feel the need to pencil in at least an overnight here. I just love the beachy vibes along the Salthill Promenade but it's hard to find a more iconic Galway view than the Long Walk stretching along the River Corrib with Galway hookers (the local boats used to navigate the shallow waters) dotted along the water's edge.
---
The Old Library at Trinity College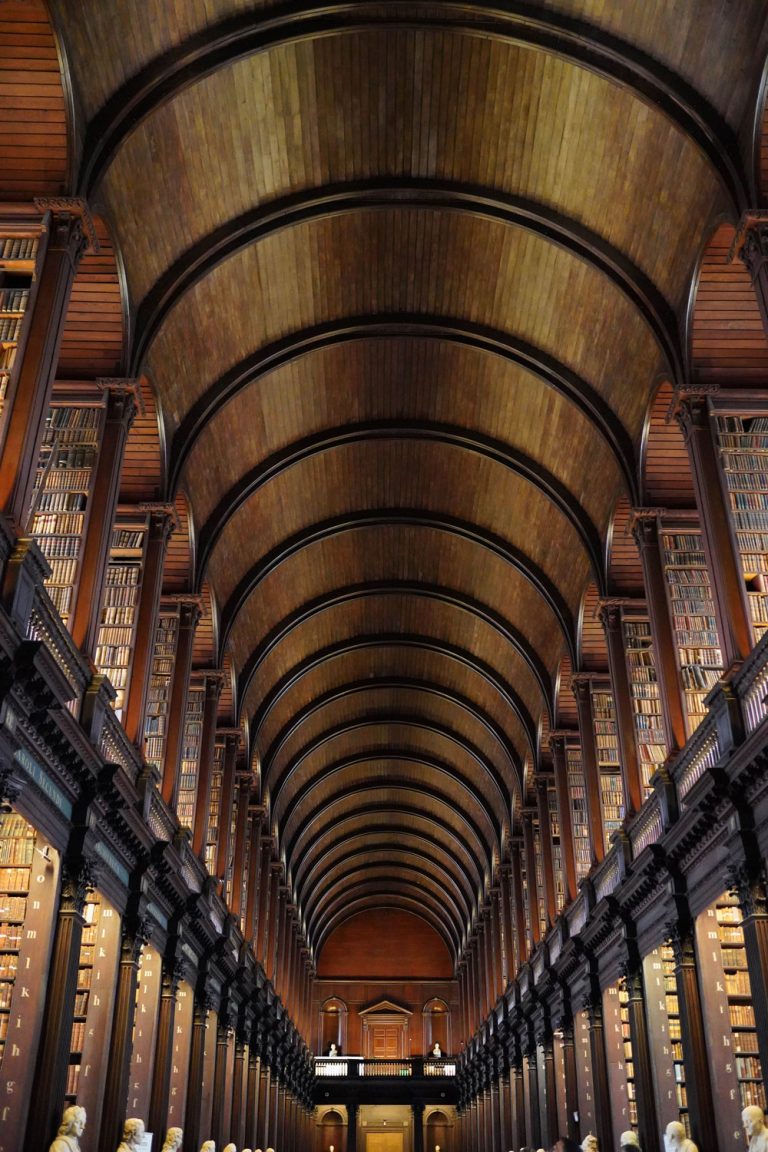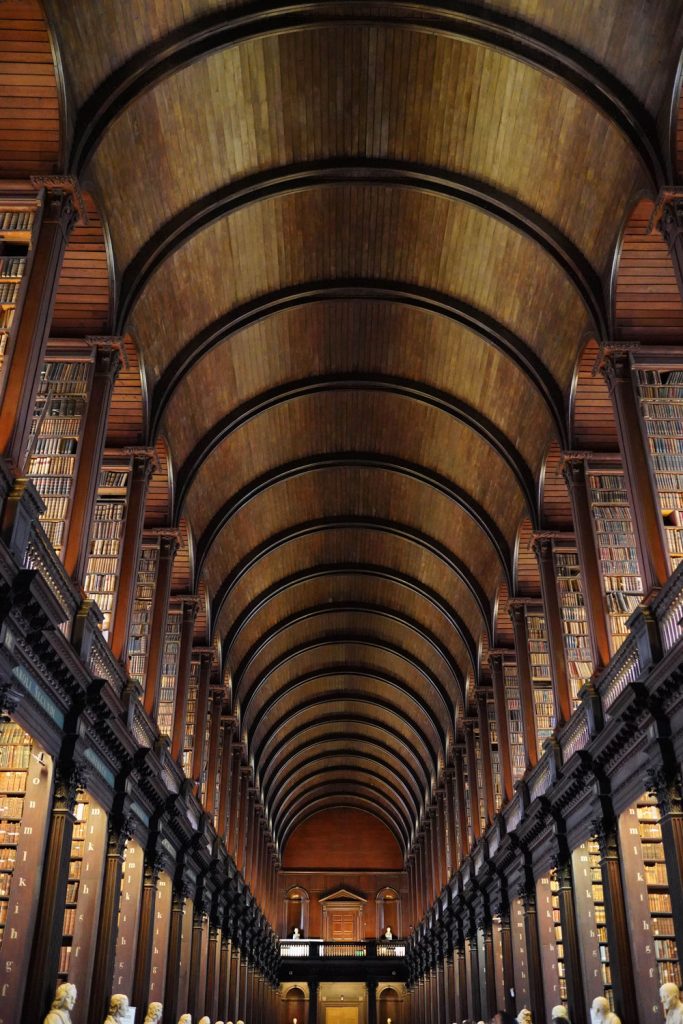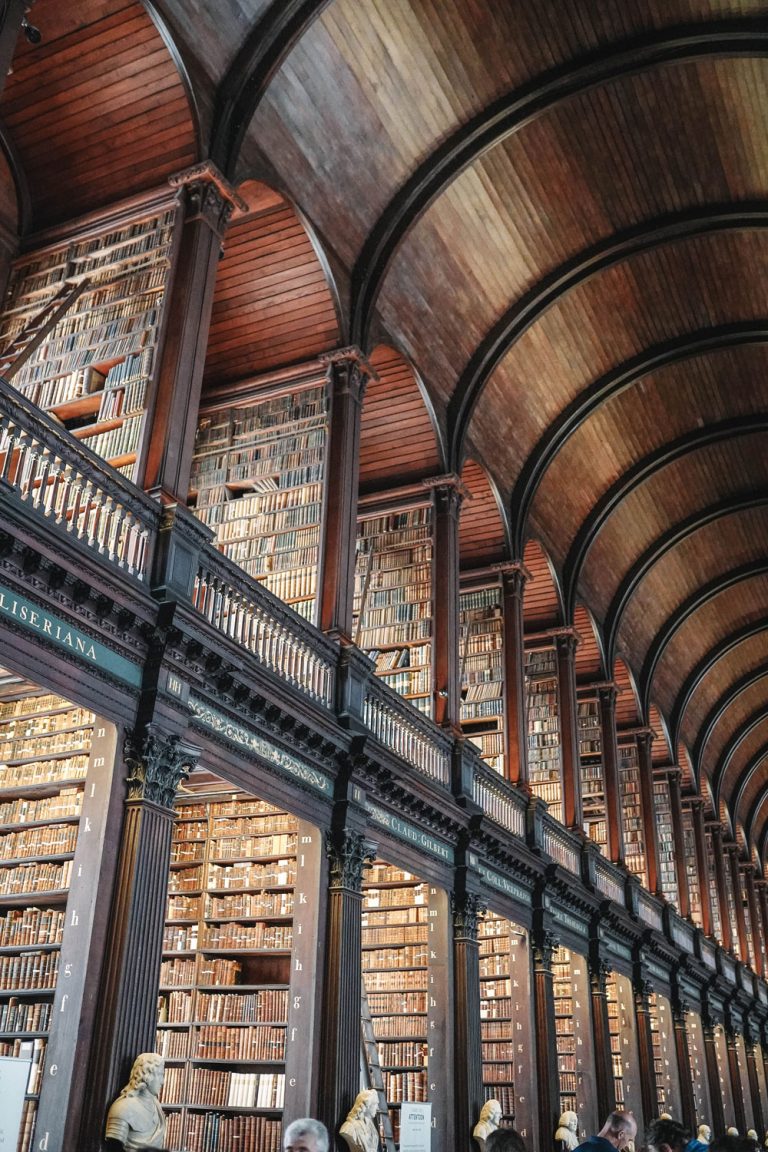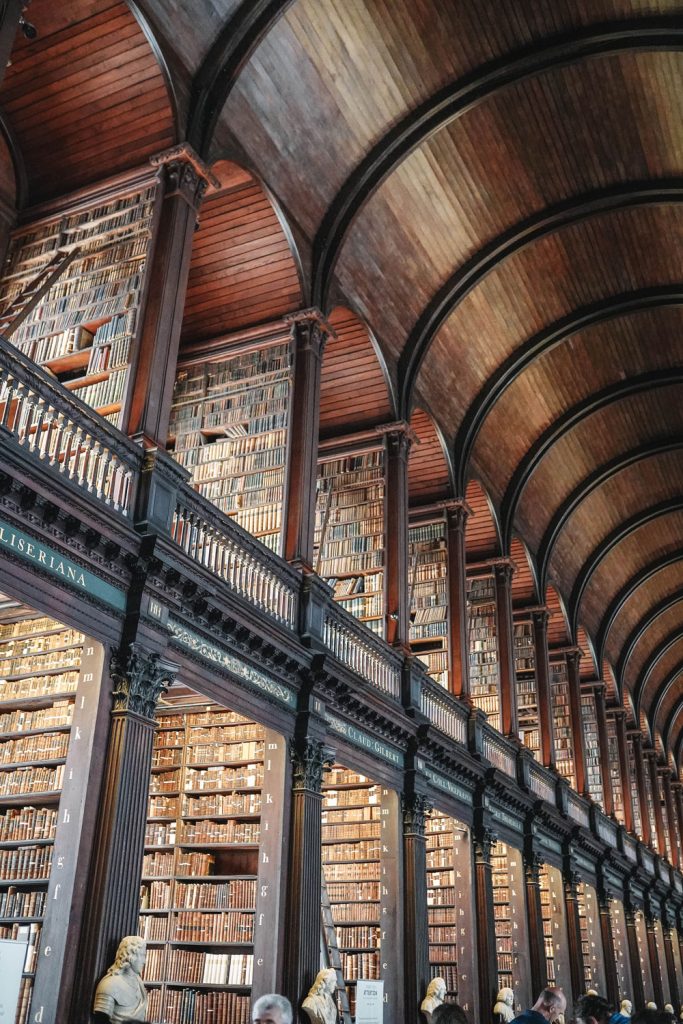 I don't know why but I can never get enough of this special place. You get to see the Book of Kells too (included in your admission), but I always just beeline it to the library. I'm a big book nerd, not to mention a Potterhead, so this is basically a perfect combination of Hogwarts vibes mixed with a lit geek's dream of historical and important novels and books in the most dramatic setting. Trinity College is a lovely place to wander through as it is too! My tip is to go a bit earlier in the day because it does get more packed later on.
---
The Burren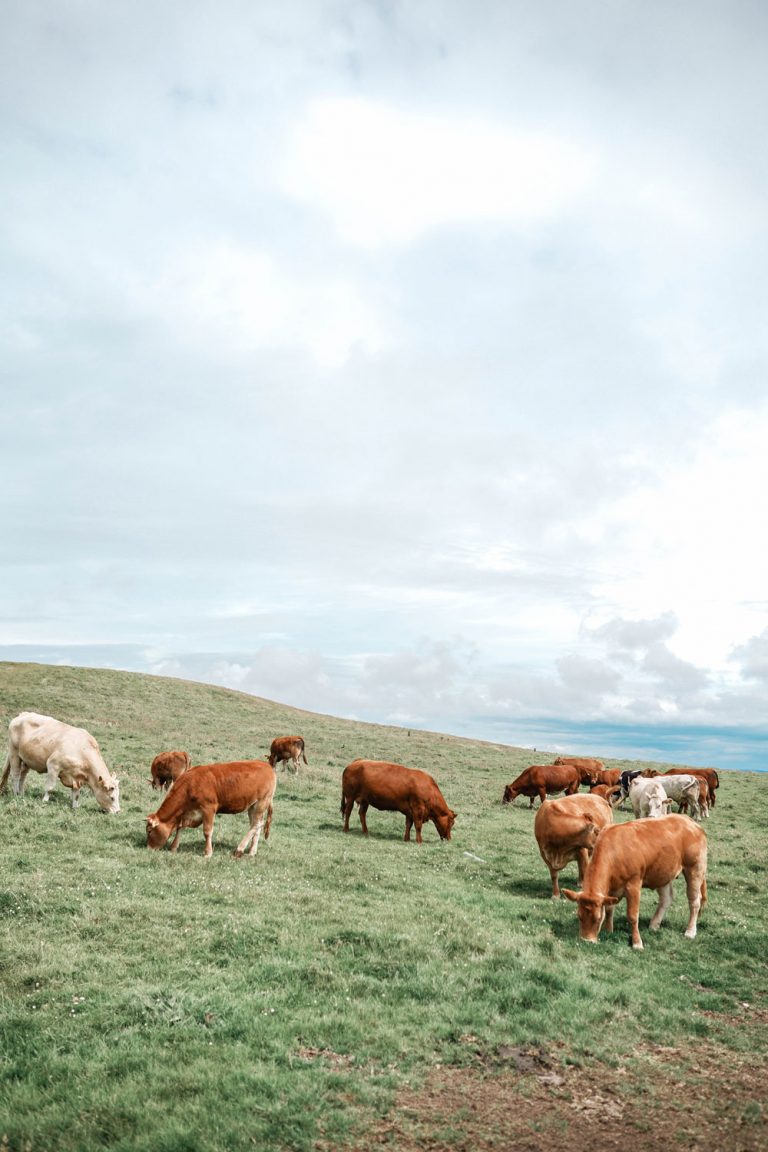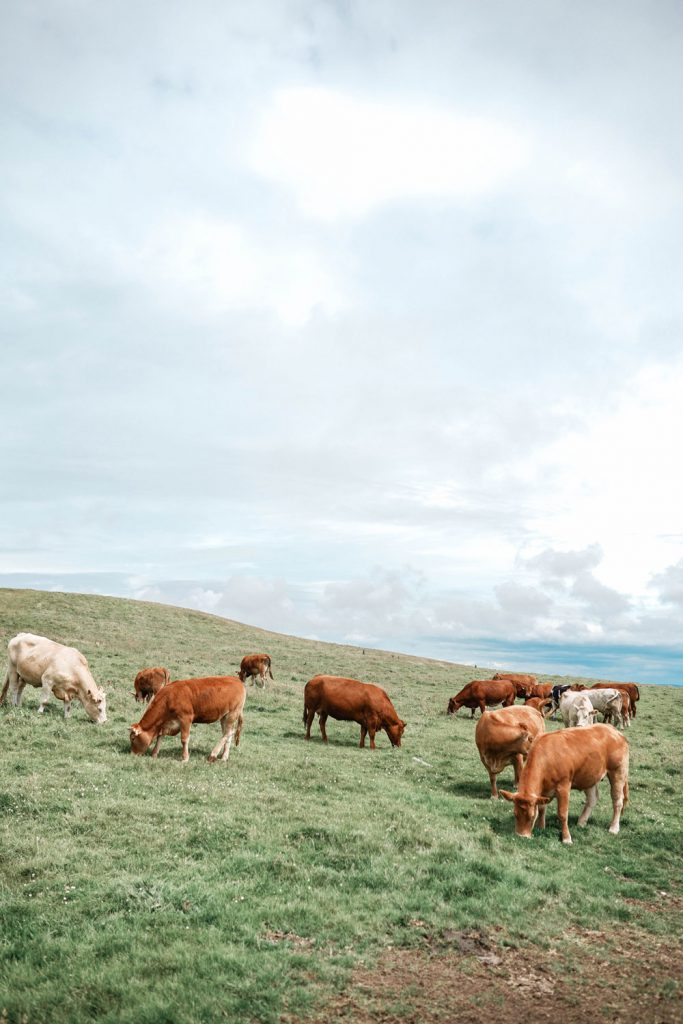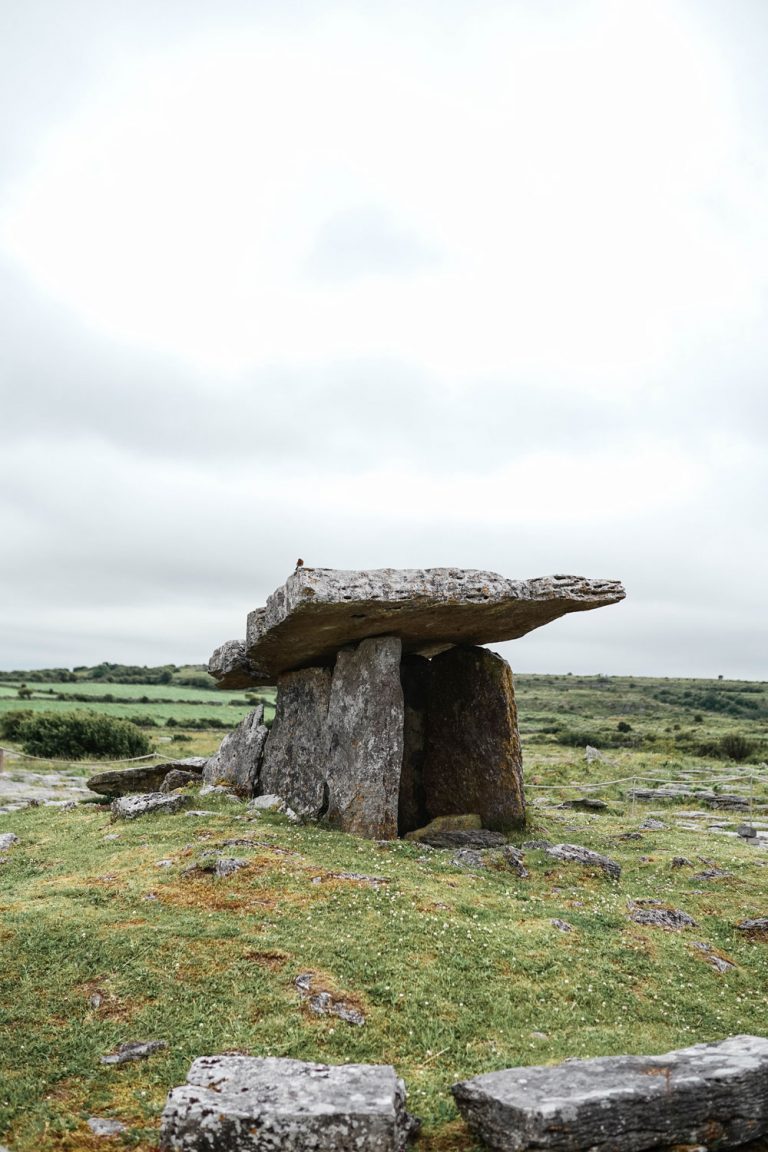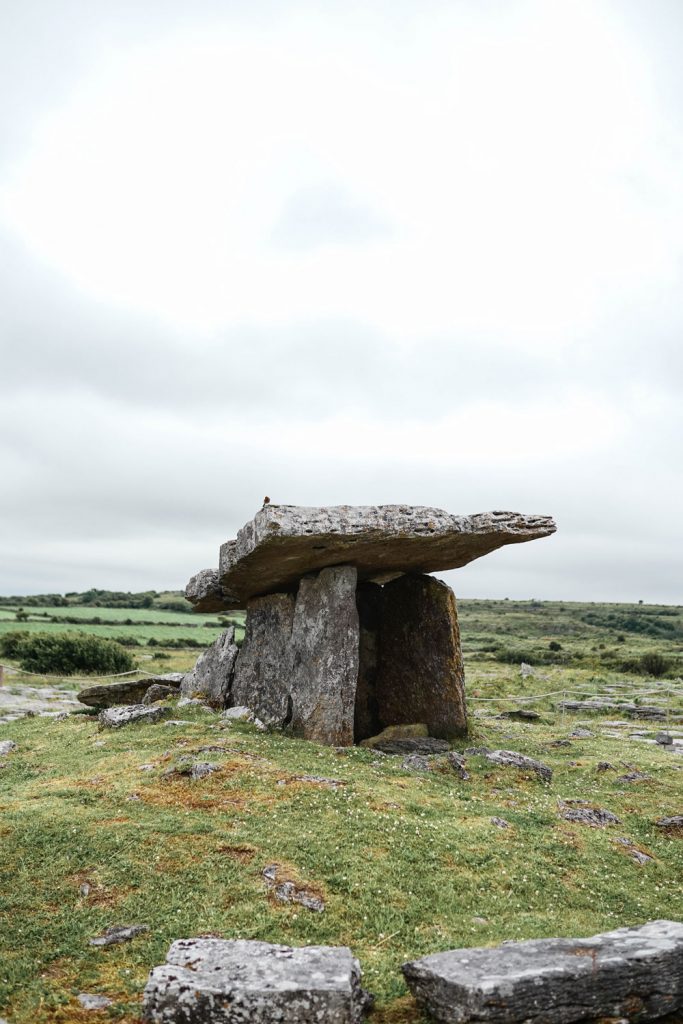 You have to go through the Burren to get to the Cliffs of Moher as it is, but the Burren is jam packed with so many incredible things. From the amazing dolmen to the Flaggy Shores to quaint Lisdoonvarna, there are so many stops you can make along the way but really it's just driving through and taking in the unique karst landscape of this otherworldly place that makes it so special. Lots of great places to stop for lunch but I love that Doolin is near the Cliffs and has a couple great options for food (plus it's super cute!).
---
Guinness Storehouse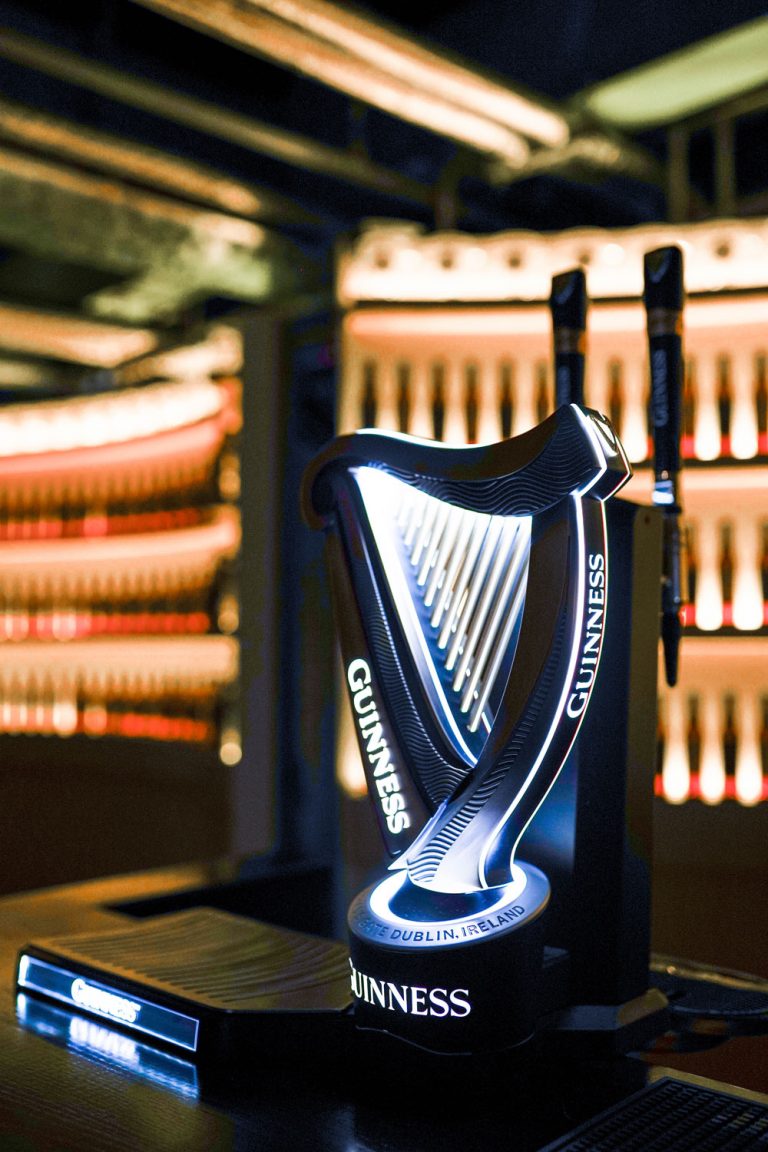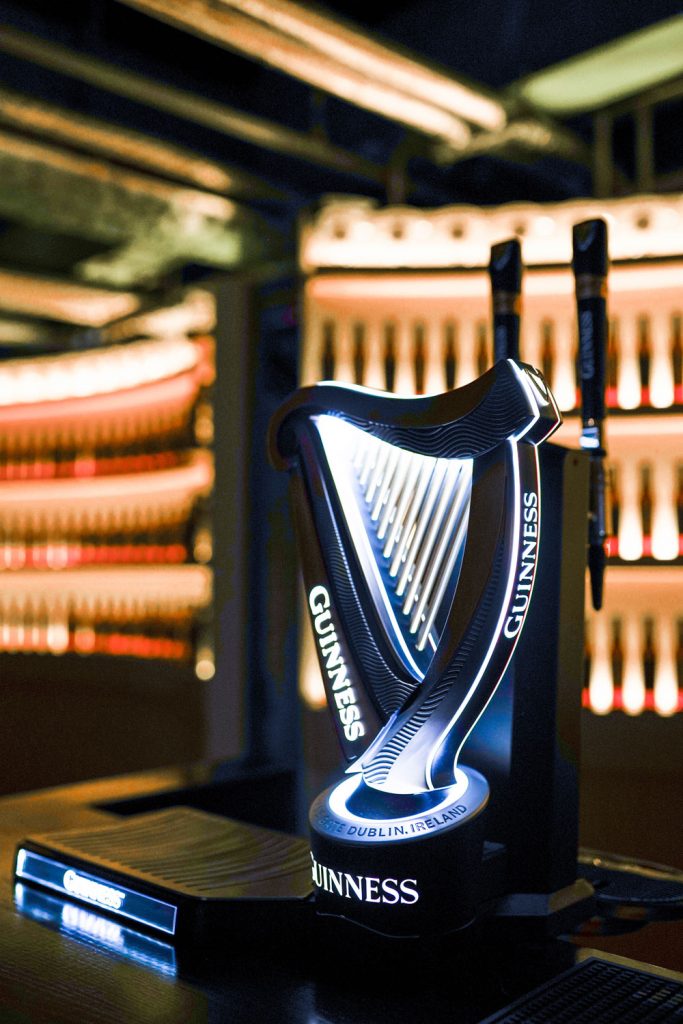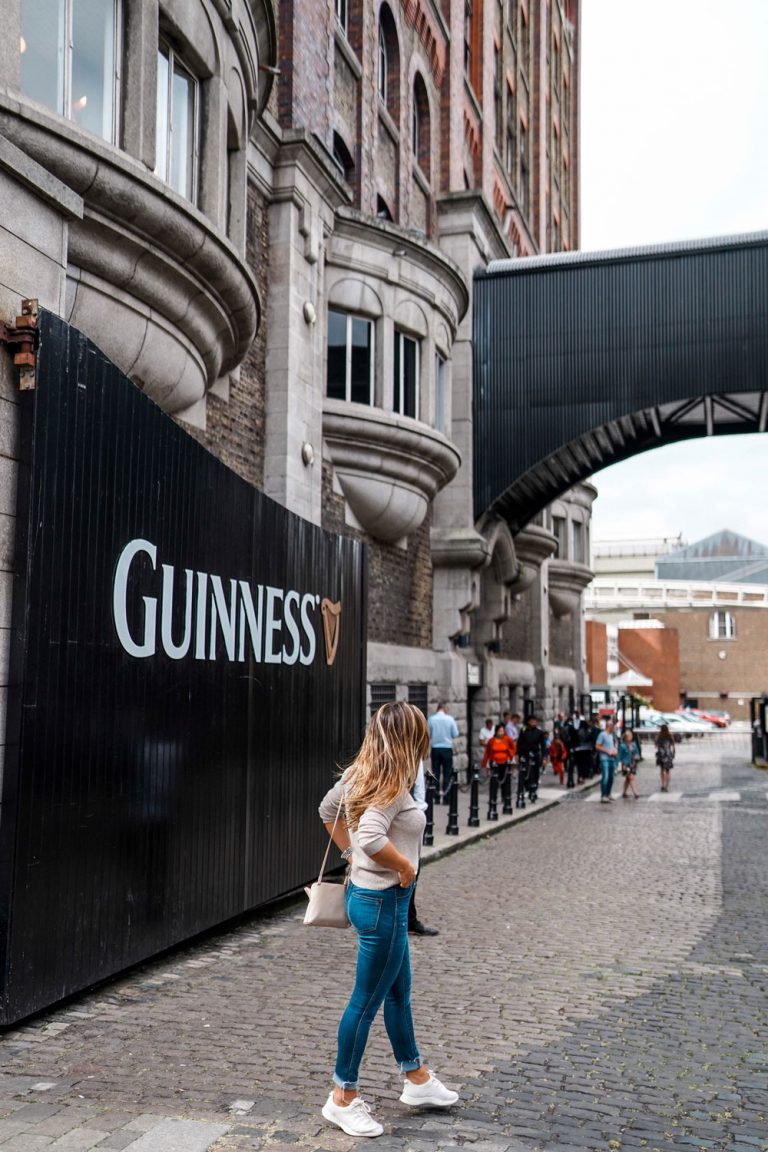 A lot of people seem hesitant to visit the storehouse thinking it'd be too touristy, but it is honestly so unreal. You get to learn some really incredible history (like that Arthur Guinness signed a 9,000 year lease at 45 pounds per year for the brewery—if that's not having conviction and belief in your dreams, I don't know what is!), you get to learn how to pour a perfect pint, you get to enjoy said pint in the most awesome bar at the Gravity Bar and you also learn a lot about a beer that is so intrinsic to Irish culture and history.
---
Ring of Kerry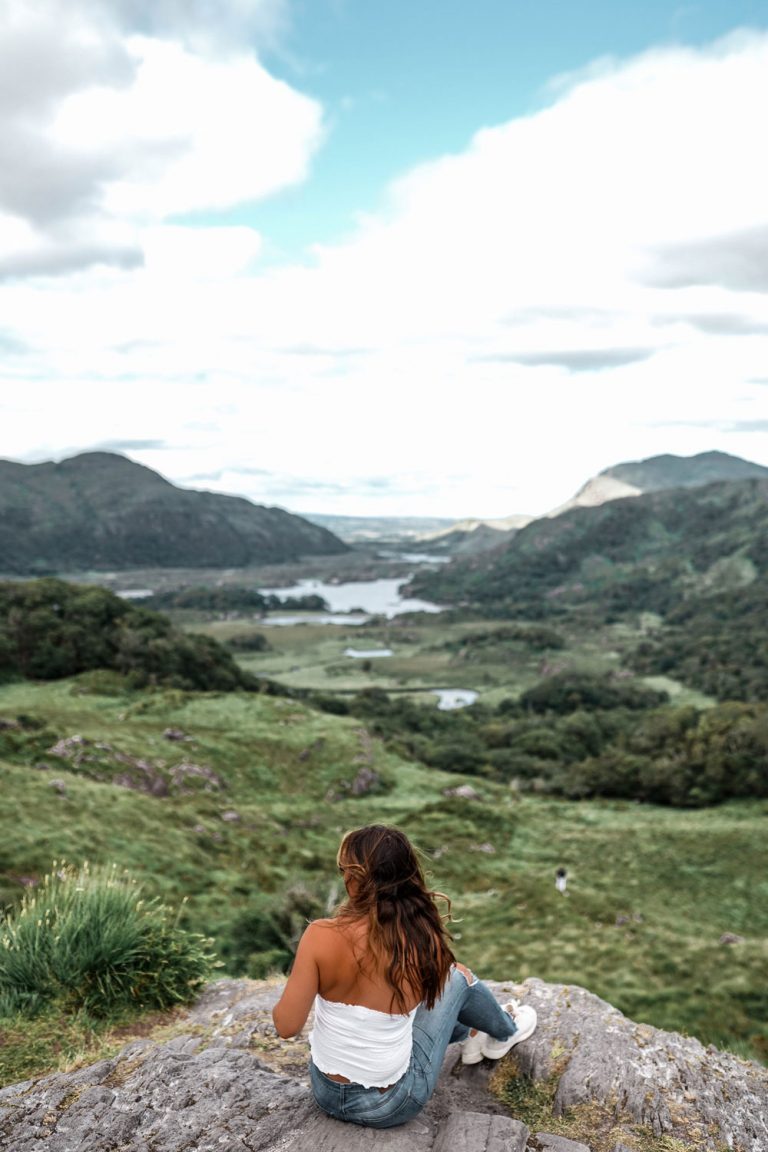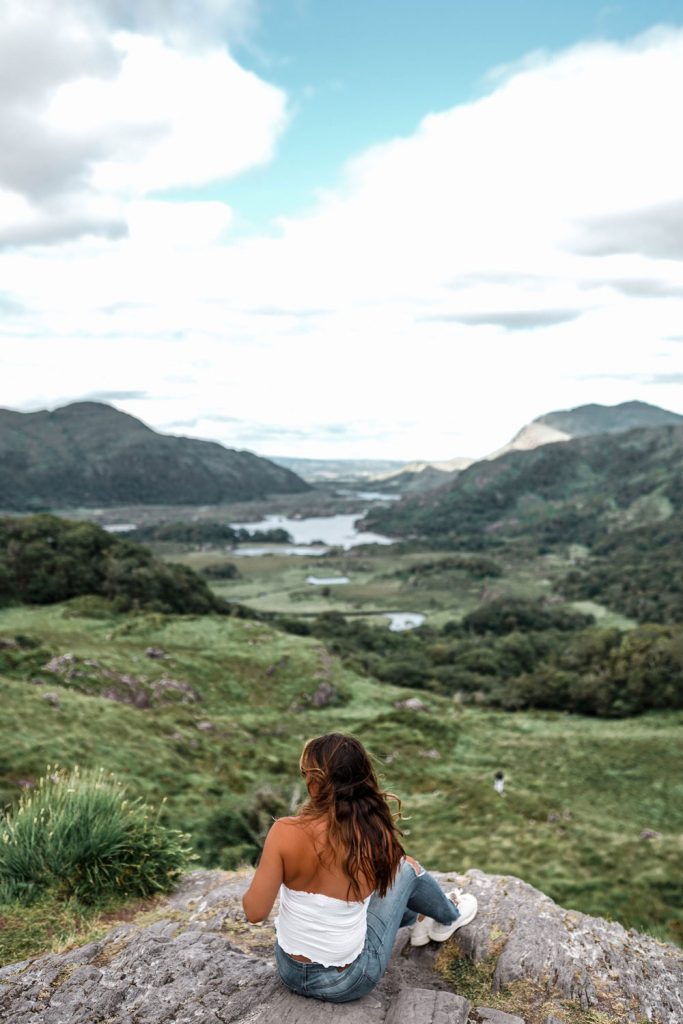 I passed off a rough itinerary of this list to my Irish friends before publishing and they said it was really good but a bit Kerry-centric, but as a frequent visitor I can't stress enough how much my most recent Kerry experience really enthralled me so I think it's worth including the Ring of Kerry on its own (in addition to the Kerry Cliffs) because really, the whole drive and all the stops along the way (detailed in my road trip guide) was so, so special! My dream is to come and bike this one year—once a year in the summer they put on a Ring of Kerry cycling tour so I want to come and road bike it all!
---
Wicklow Mountains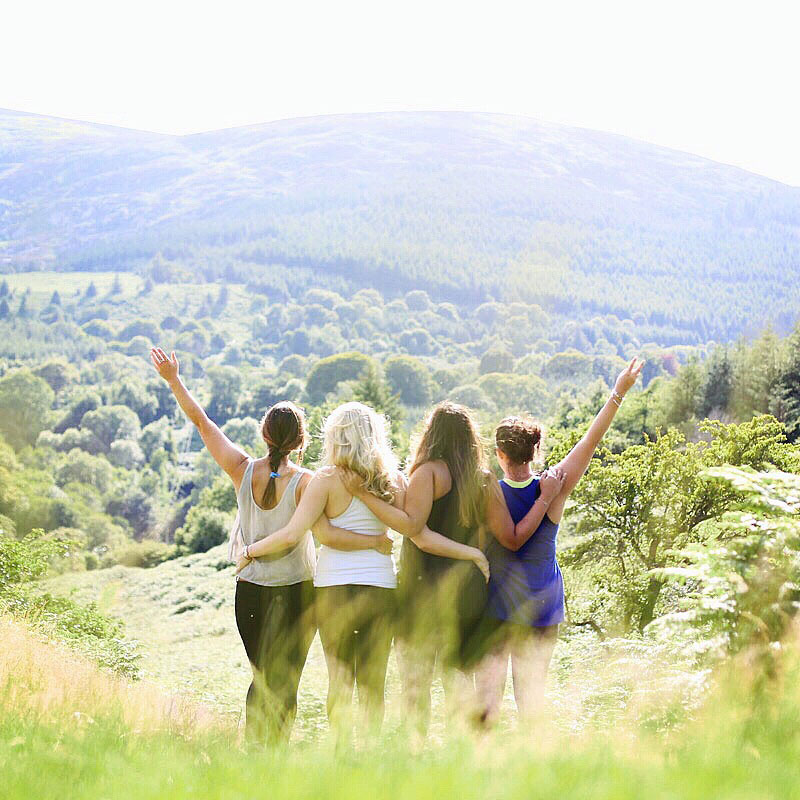 I didn't head north of Dublin this time, but my friends and I had the most incredible overnight hiking experience in the Wicklow mountains a few years ago. It was so much fun and seriously, one of the most gorgeous parts of Ireland. Worth visiting Powerscourt as well while you're here, along with Glendalough to see the ancient monastery!
---
Valentia Island/Dingle Peninsula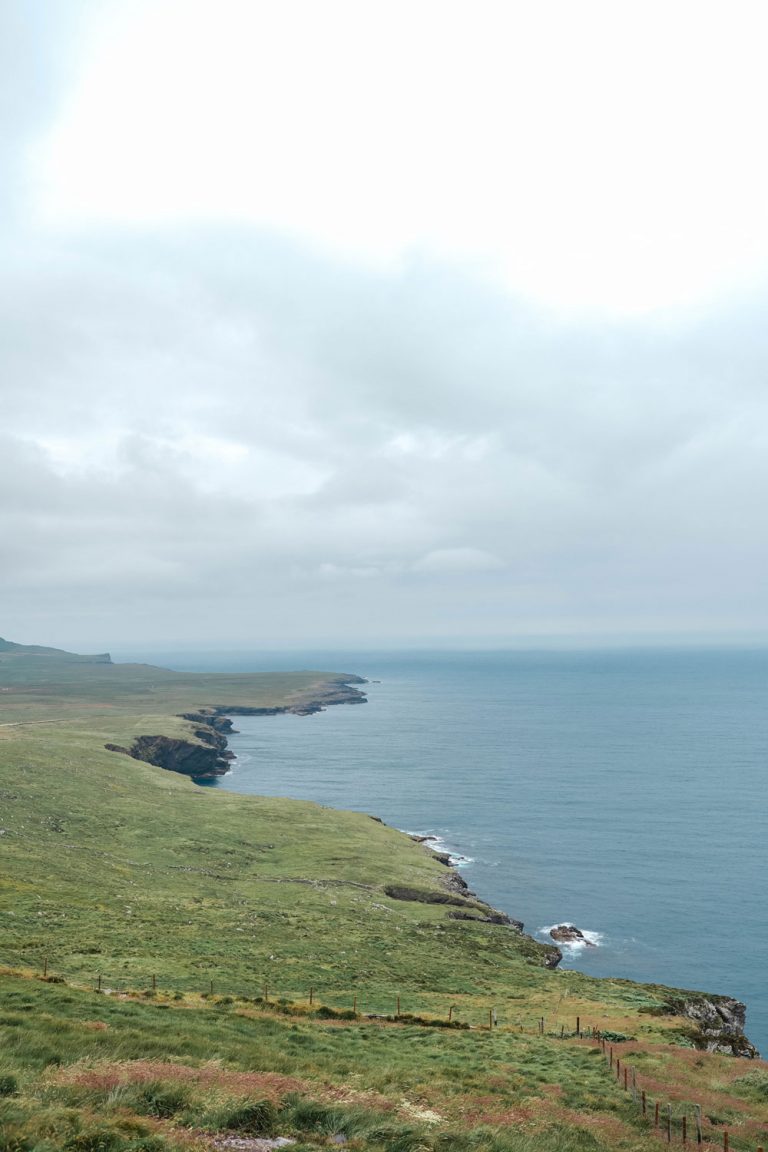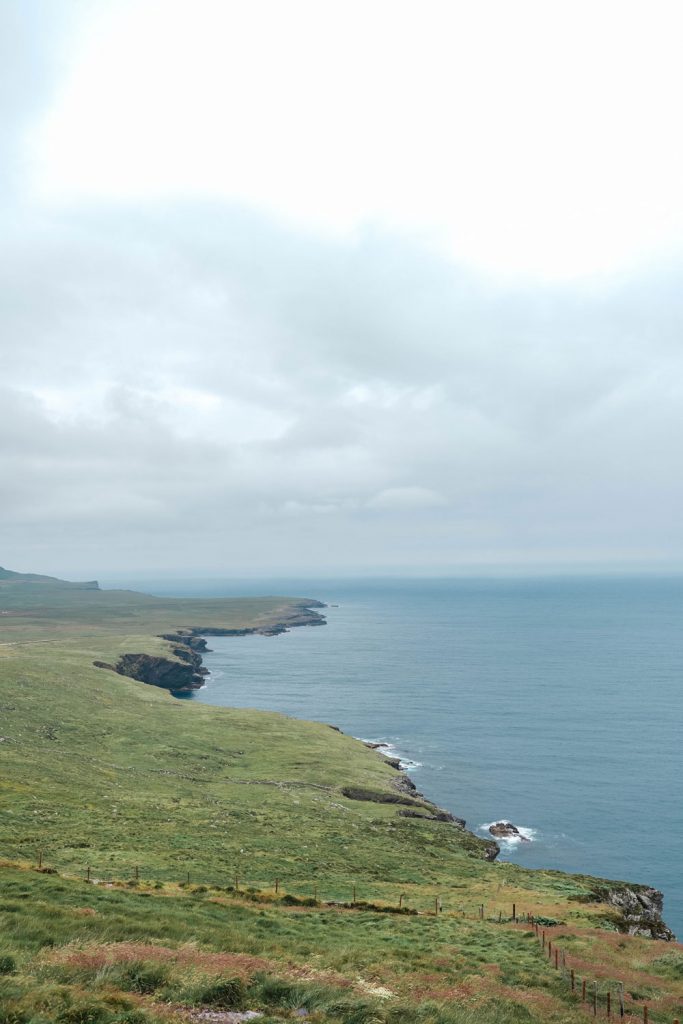 I've included both because I think if you're cruising through this area, you pick one or the other. If you do Valentia Island, there are some amazing cliffs to take in, archaeological sights to discover, etc – I have it all detailed in that recent road trip guide! I went to Dingle a couple years ago and loved this cute town, along with the incredible views along the way like Inch Beach.
Finally, I've never been to any of these but my Irish friends (well, mostly Conor so shout out to Con) also suggested Gougane Barra in County Cork (a gorgeous settlement along the lake), Westport & Croagh Patrick in County Mayo and finally, Benbulbin in County Sligo (an awesome mountain well worth hiking for its incredible views) if you're looking to tack on a few more must-do's! This list doesn't include anything in Northern Ireland, but I do have a guide that highlights some must-do's if you head up north here! Finally, I have a pin with all the top 10 must-do's rounded up below so feel free to pin away to keep this guide as a bookmark for your next trip!
All the photos from this post were edited with the Landscape Preset from The TVOB Presets Classic Collection.
---
PIN ME


Have you guys been to Ireland before? What was your favourite place if you did visit? Tell me in the comments below!