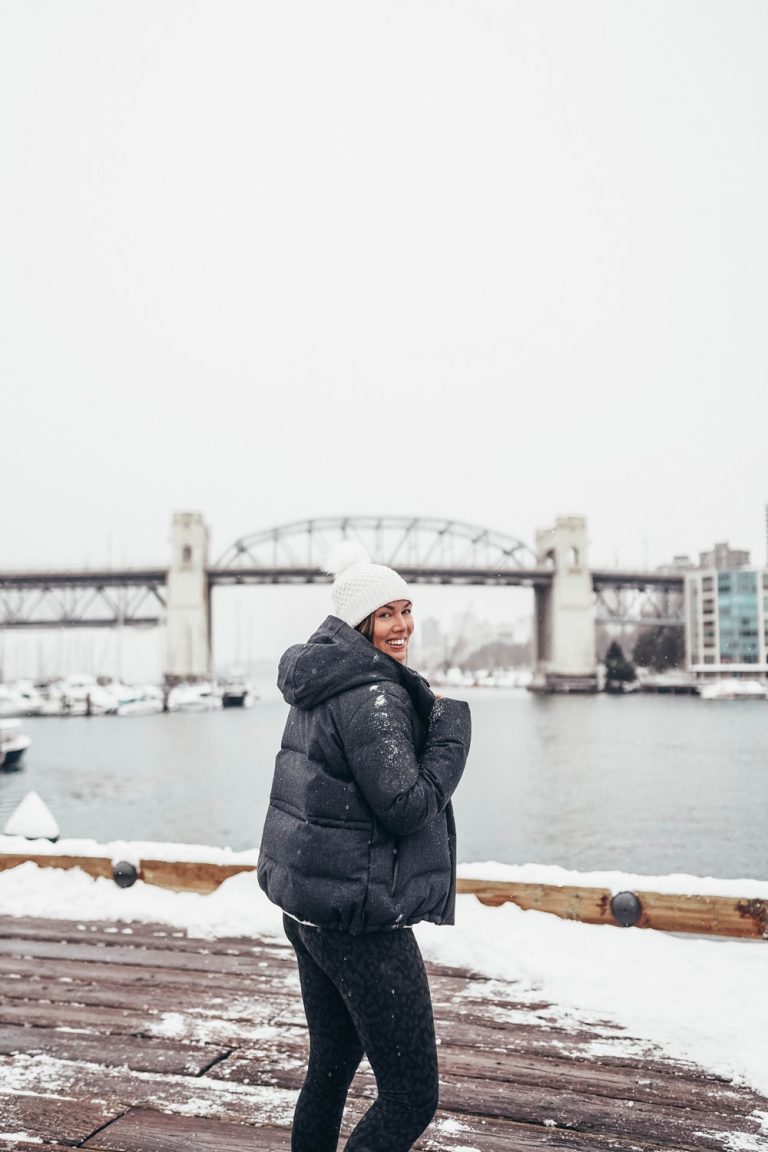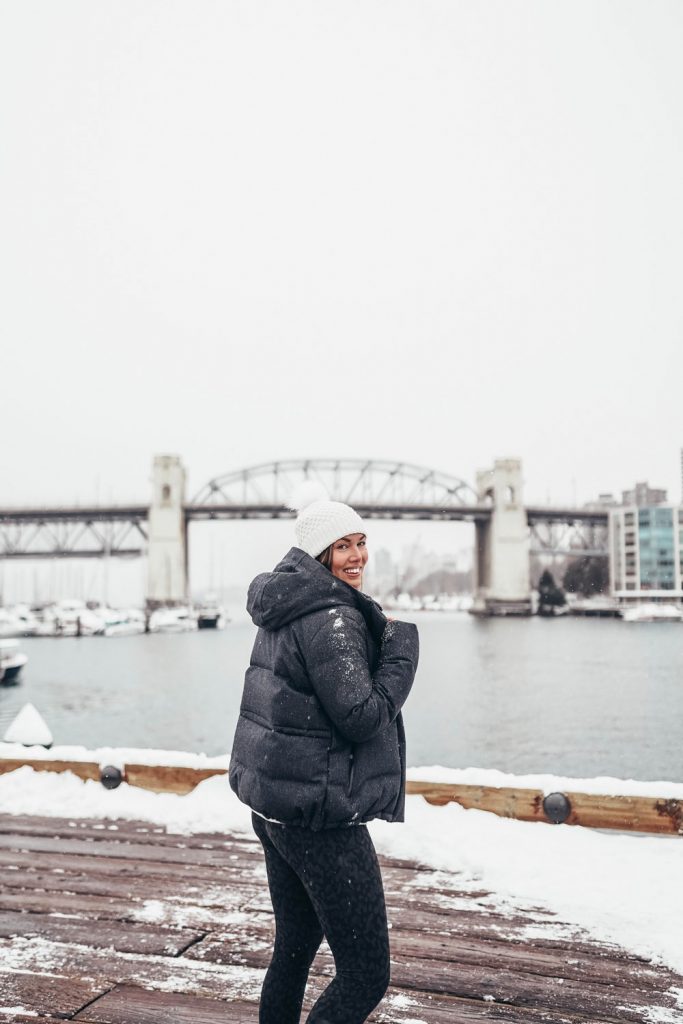 While I'm not a believer in the typical "lose 10 pounds" New Year's resolution, I always, always have fitness/wellness goals, both at the onset of the year and throughout the year. I mostly weight train these days (about 3-4x/week) and have slowly but surely come back to jogging more regularly after having some serious back injuries a few years ago that kept me from pounding the pavement for awhile. I also love squeezing in a spin or boxing class with friends, and I love Lagree as well. After going away for my yoga retreat earlier this year, my body responded so instantly and loosened up so much that I was reminded I should really be coming back to a yoga practice more regularly.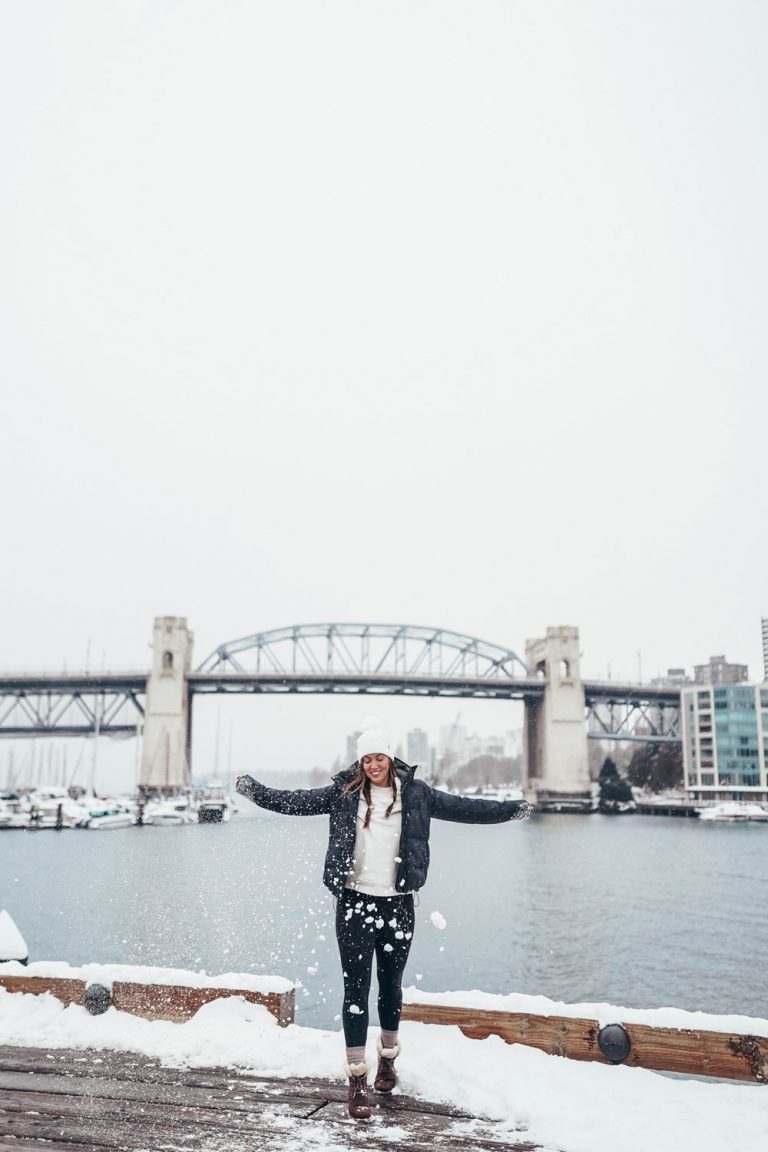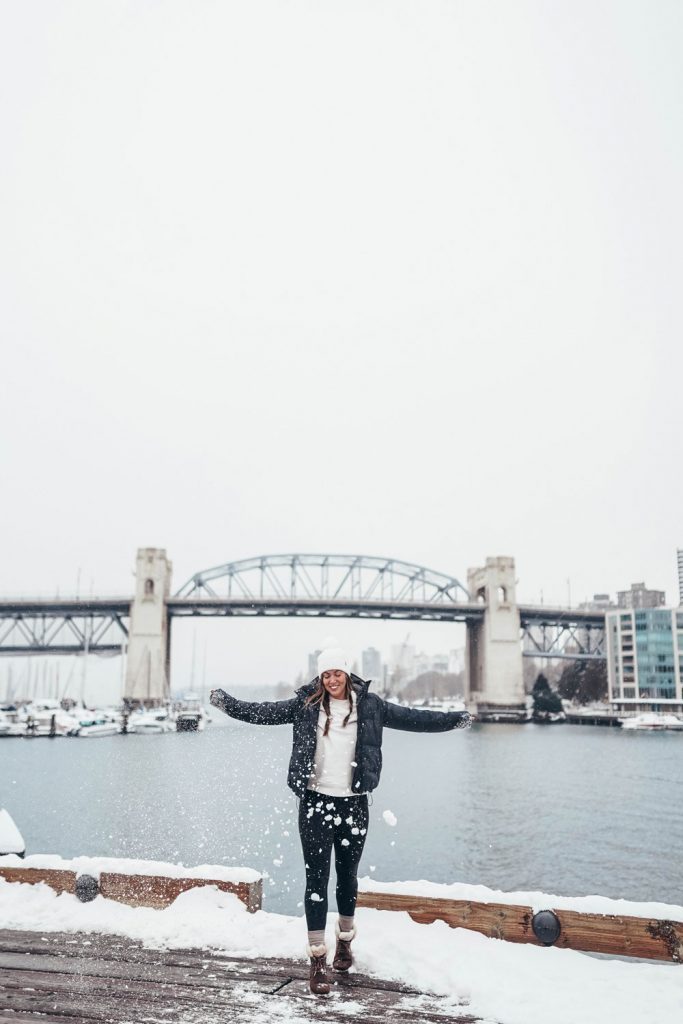 With the foundation of my current routine and some of the things I really want to grow into this year, my main goals are: 1) to do 5 unassisted pull-ups by June (I'm currently able to do 10 on about a 70 pound weight on the assisted machine but it's honestly a mental game getting rid of the assistance so trying to build up slowly but surely to that with my trainer!), 2) hit a PB for a 10K by this October (the Turkey Trot is my fave local race, and 10K is a shorter distance to safely work within given my previous injuries that happened when I was training for a marathon) and 3) to be spending one day a week on the mat, whether that's catching a class with one of my friends or just following along with a YouTube tutorial at home. Working from home, something I've been really focused on too is to still get in my 10K steps a day—you might notice Matt and I are often just walking to the island after work or running errands by foot most days! Since I don't have to commute anymore, it's really important for me to still get those steps in somehow or another.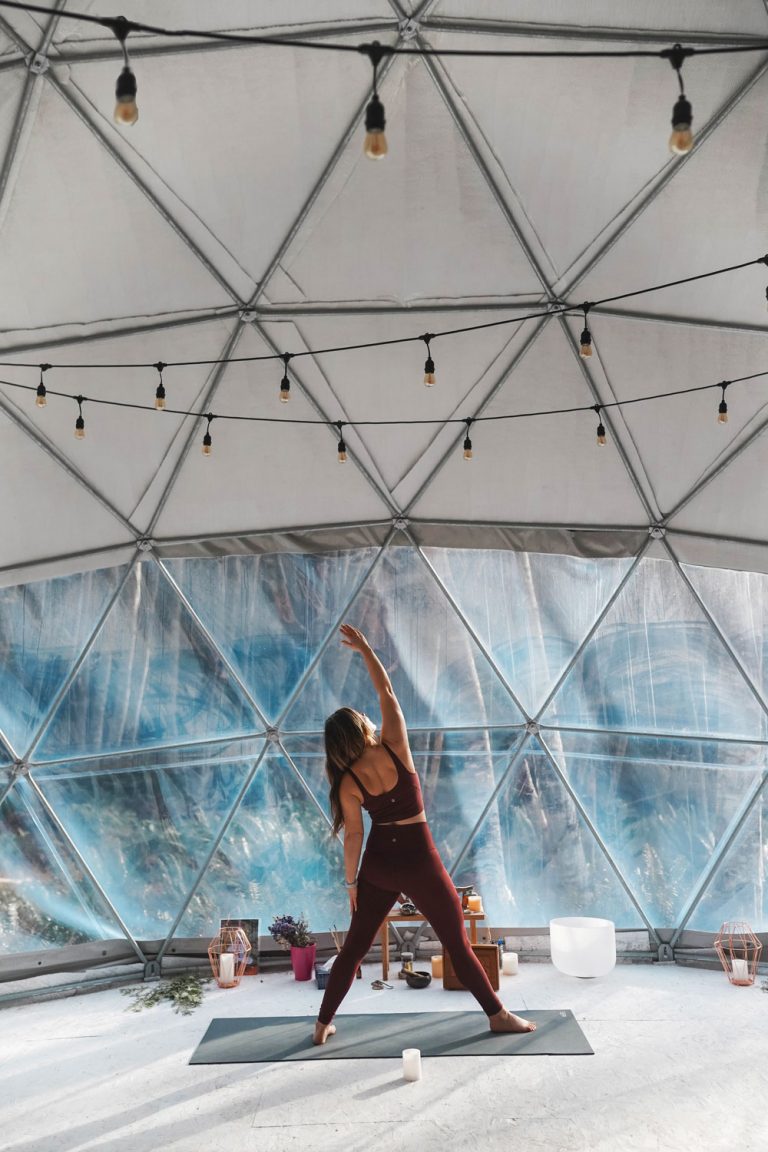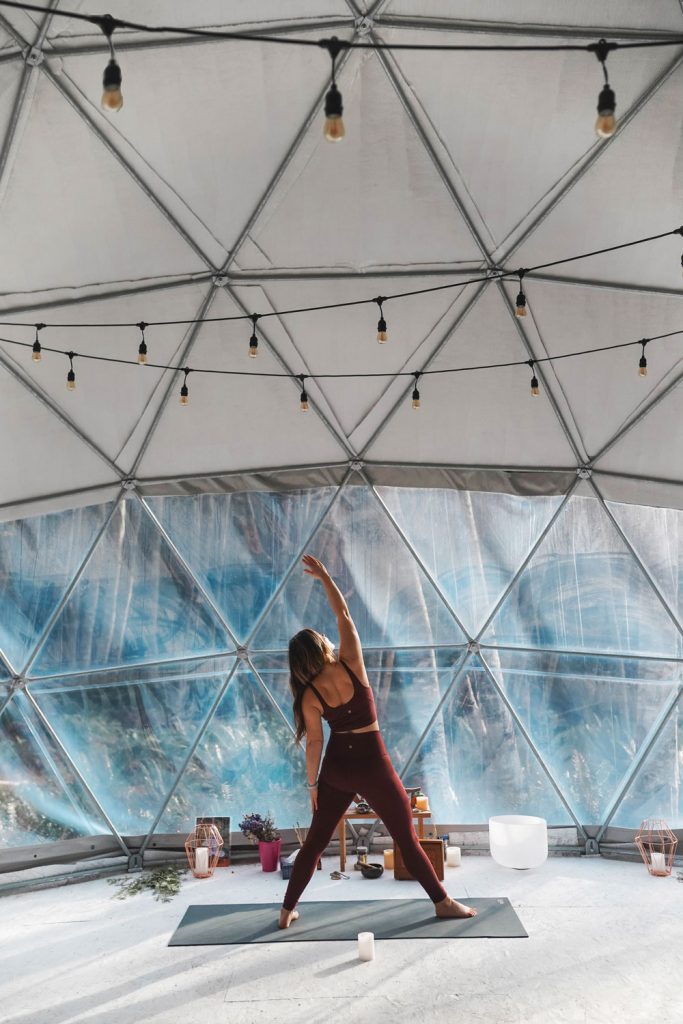 Lululemon has been my go-to for activewear since I was literally a kid—in fact, I still have a pair of leggings from when I was 14 that I still wear up at the cabin! Truly the definition of lifetime quality. With all these goals in mind and a recent KondoMarie treatment to our closet, I really wanted to bring in pieces that are not only so cute that I get excited to work out in them on style merit alone, but that are also built to really help me move freely through my various activities and help me hit these fitness and wellness goals.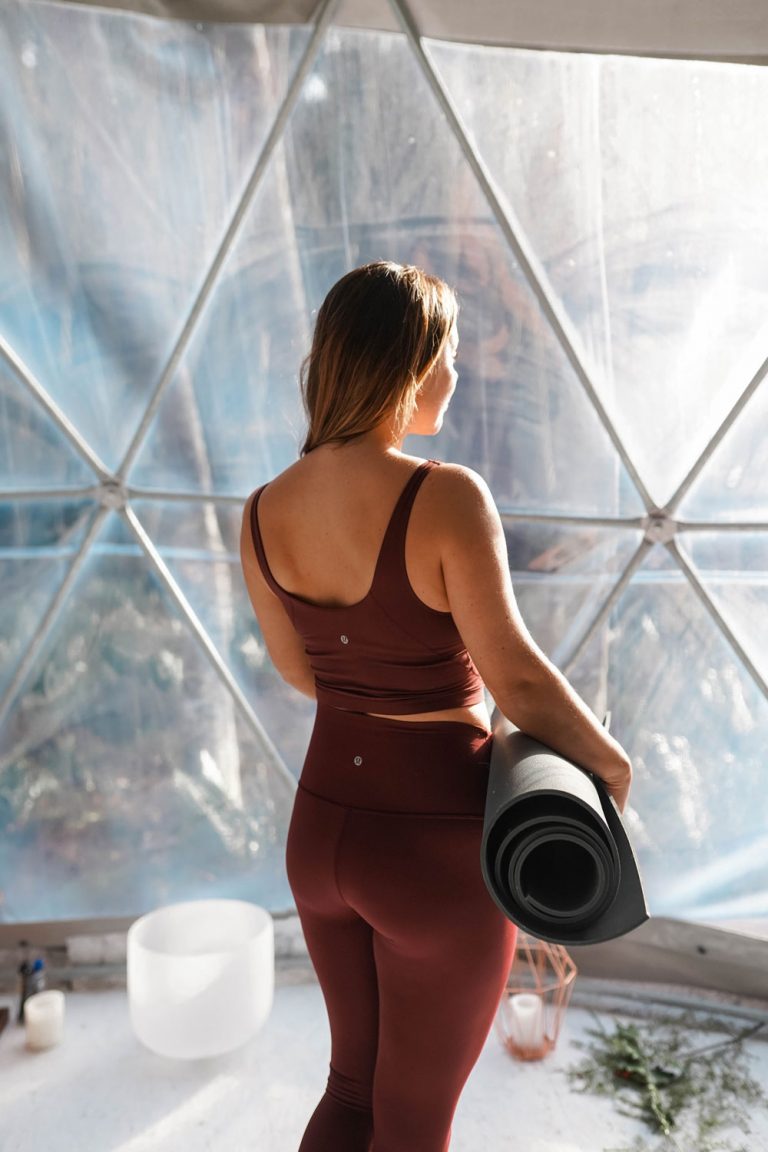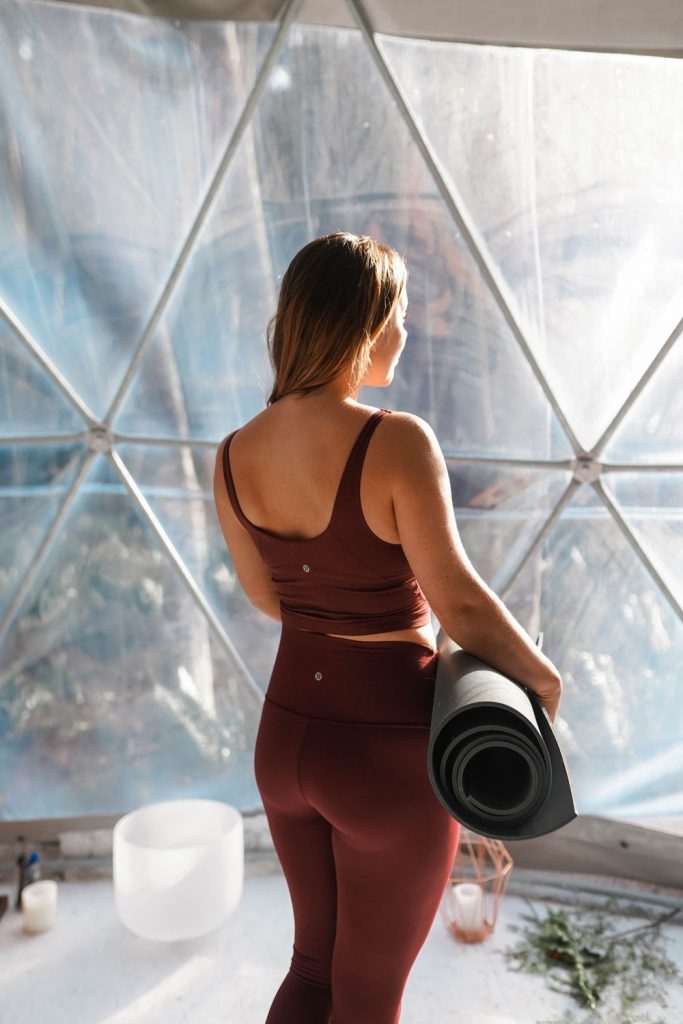 The foundation for any workout for me is a killer pair of leggings, and I honestly swear by Wunder Unders (I get a 6 in mine and usually wear a S or M for size reference)—they're the most comfy, most flattering and most long-lasting leggings I have. I'm building a small collection of them at this point—so obsessed! I've been loving the Super High Rise Wunder Under 28″ in Garnet for any workout I have, whether it's weight training, jogging, spin etc. What I love about them is that not only are they unbelievably comfy, but specific to more low-impact activities like weight-training and yoga I love to just pair them with a long line sports bra. Enter the Align Tank—it's the perfect pair for the Wunder Unders and offers enough support for weight training, yoga, pilates or any other low-impact workout.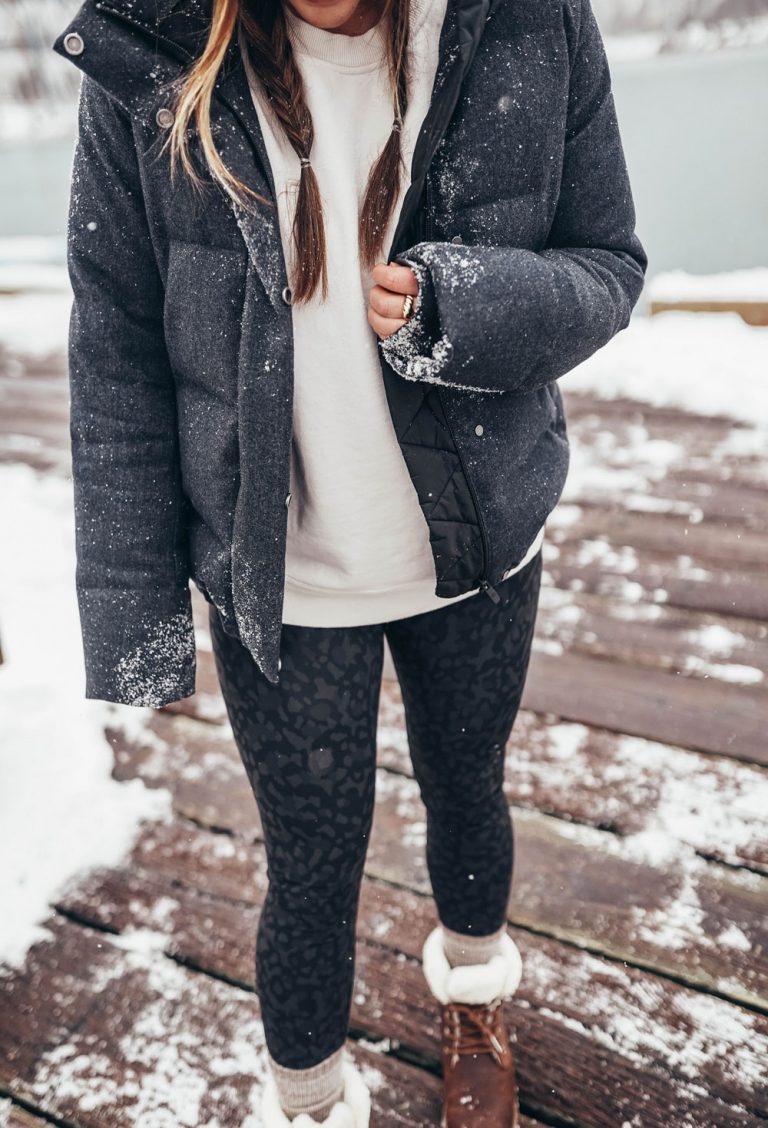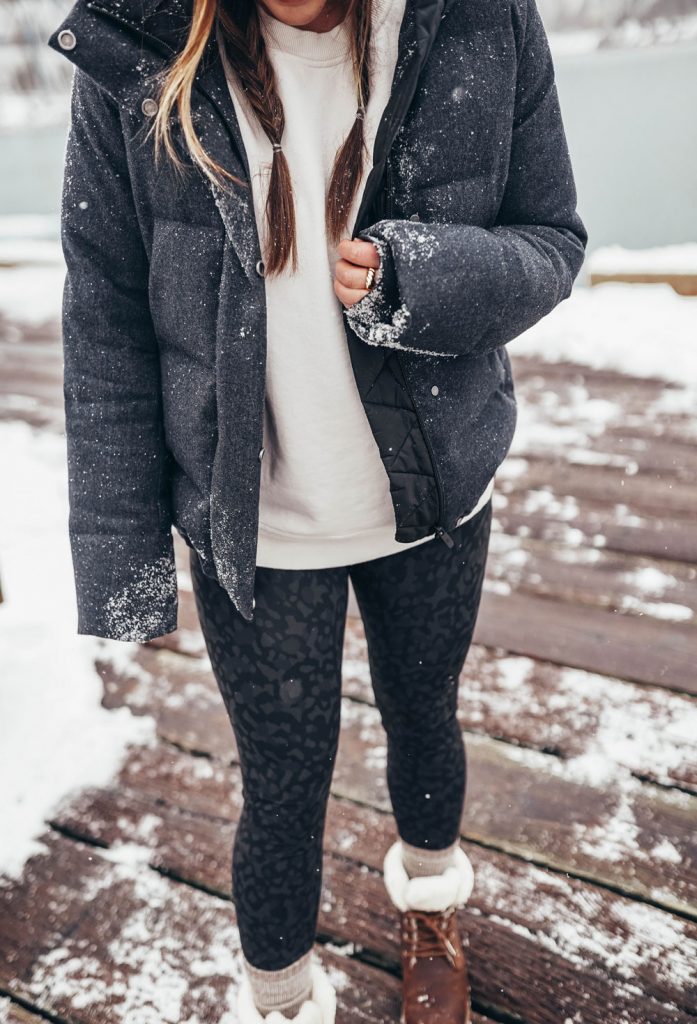 Speaking of matching sets, I really fell for the deep camo print featured in this pair of Wunder Under Super High Rise 28″ (same as the garnet ones) and the Energy Bra Long Line also in this deep camo print, which is another great option for low-impact, especially if you're chesty like me (though for smaller chest sizes, I feel like this would work well for medium-support).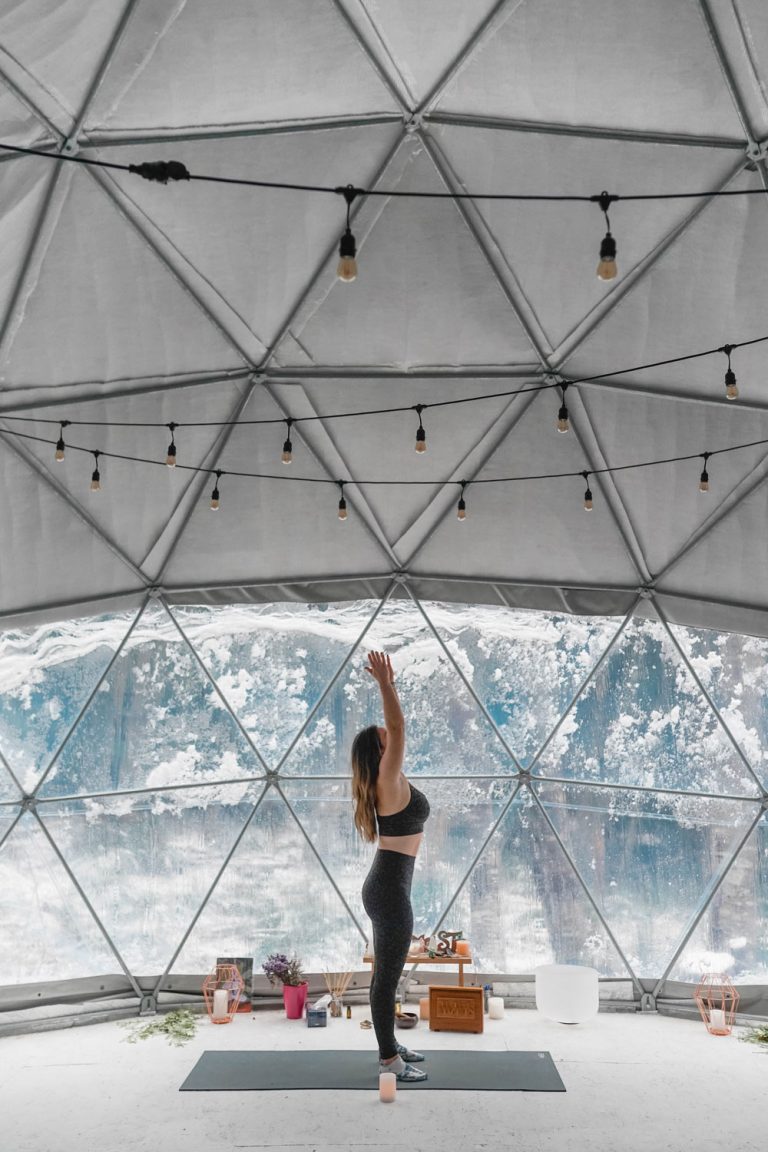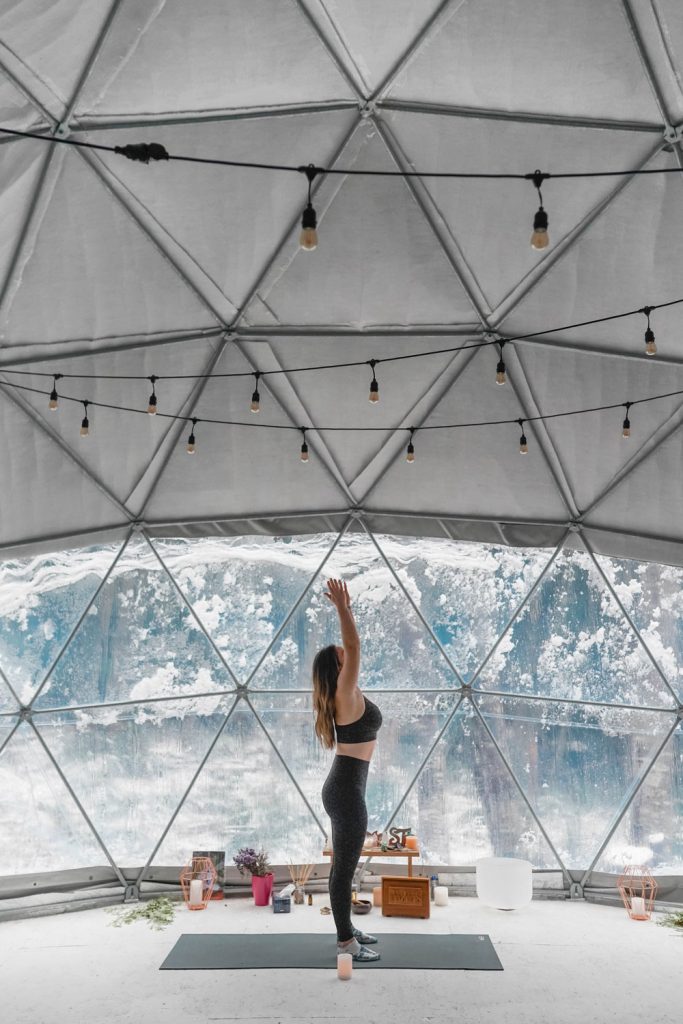 I'm not usually a print person and typically go for solid tones, but something about this print almost feels like a neutral. I've probably been wearing these leggings the most this season, they look so chic styled up for running around and pair amazingly with neutral tops as well in black, white, grey and even rosy tones to offset the dark green in the print. I know leopard is often considered a neutral, but this dark camo should seriously be considered a contender as well.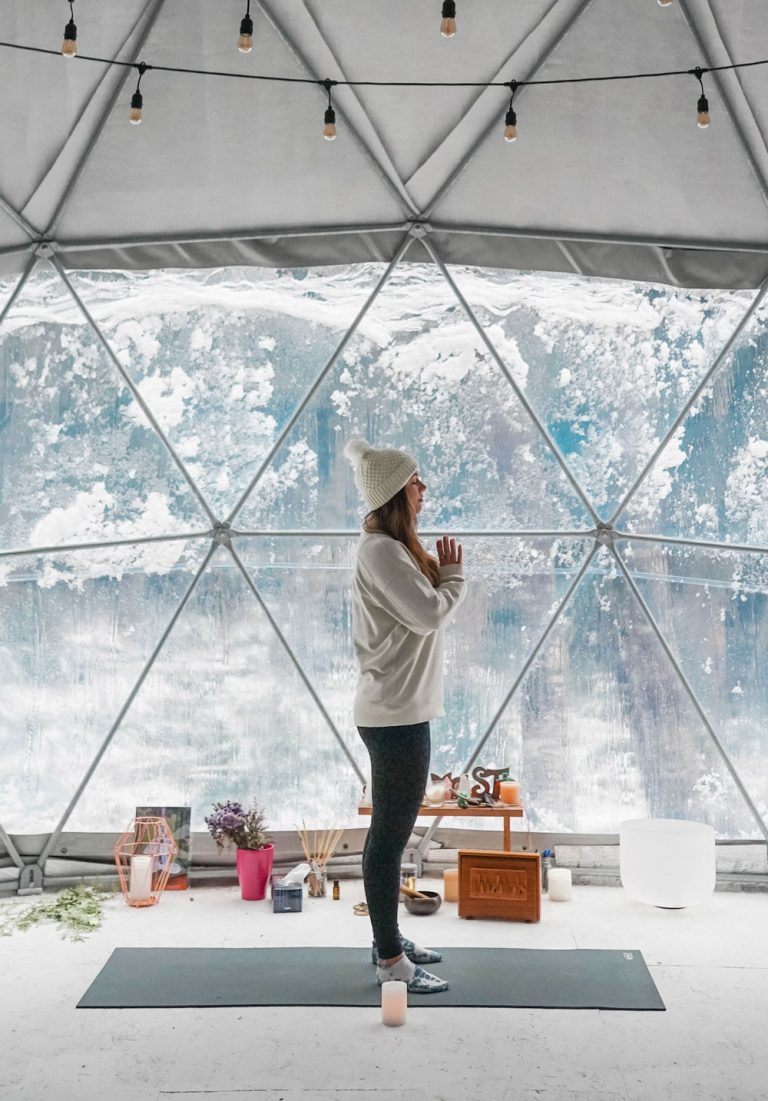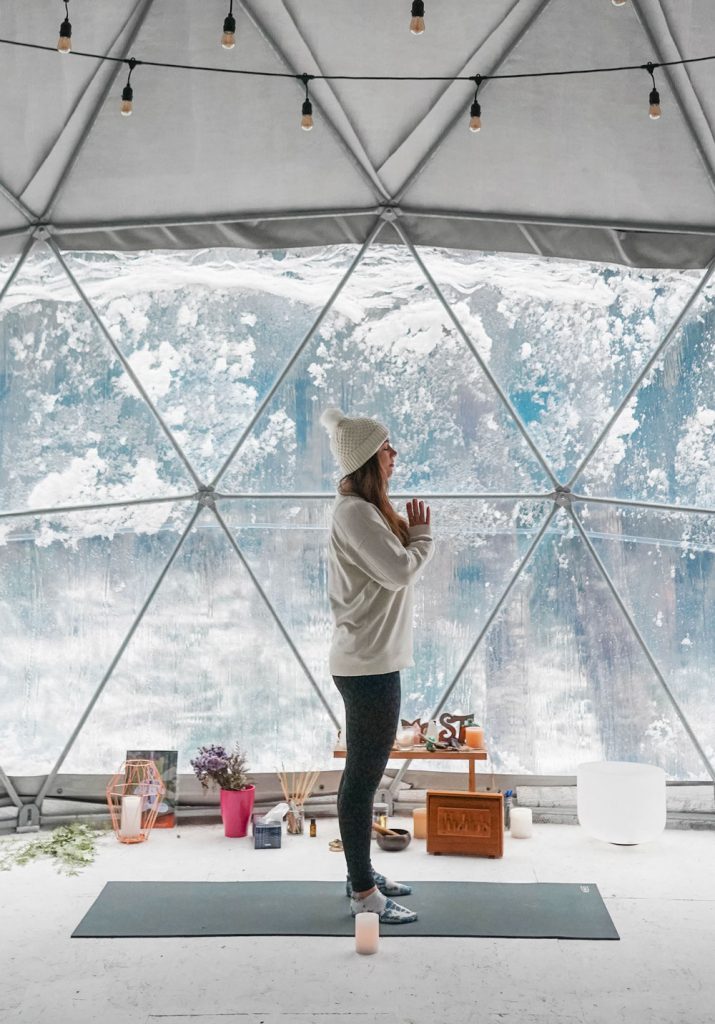 Speaking of neutral tones that pair well with it, my absolute fave sweater of the season is the Perfectly Oversized Crew which I will be getting in any colour they come out with ever, it is seriously my fave cut (got this one in a S). It is the best silhouette, so comfy yet so chic and it looks as good with leggings as it does with a pair of jeans. When I was at the yoga retreat, the outdoor dome would start off chilly as the heaters warmed it up so I always kept this on for the first ten minutes or so and it was perfect—the true definition of a multi-function piece. It's a classic you seriously need in your wardrobe.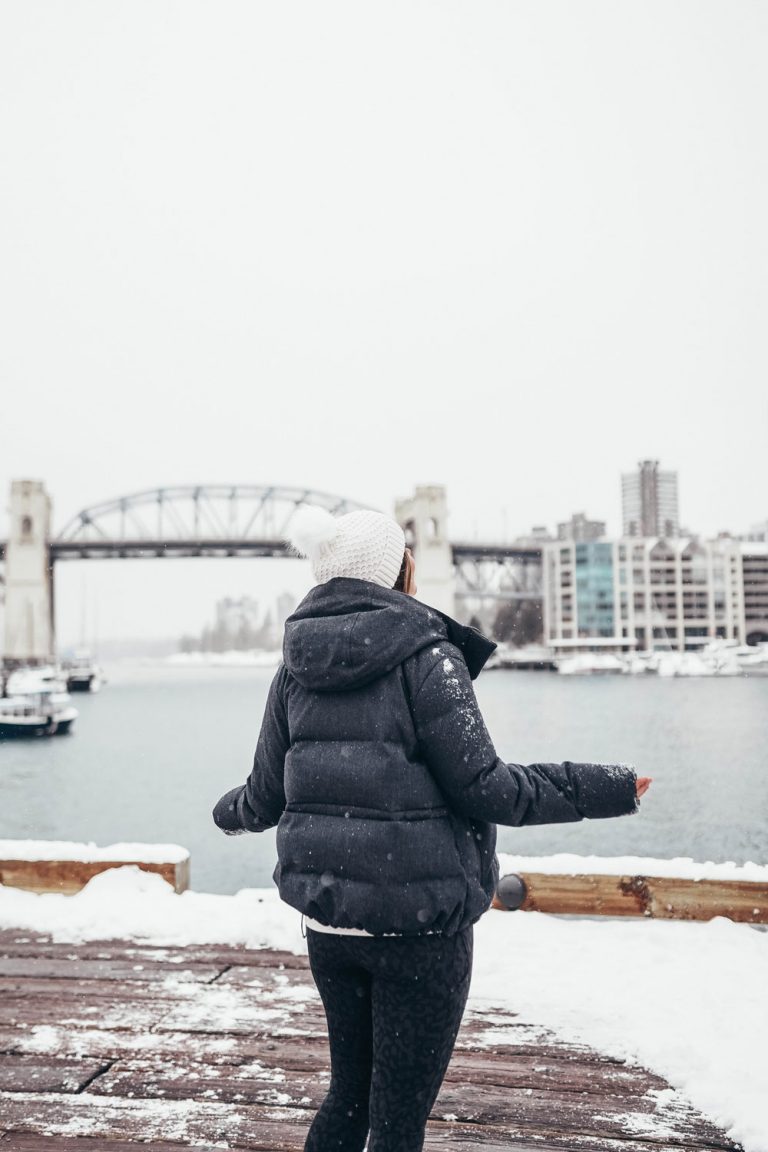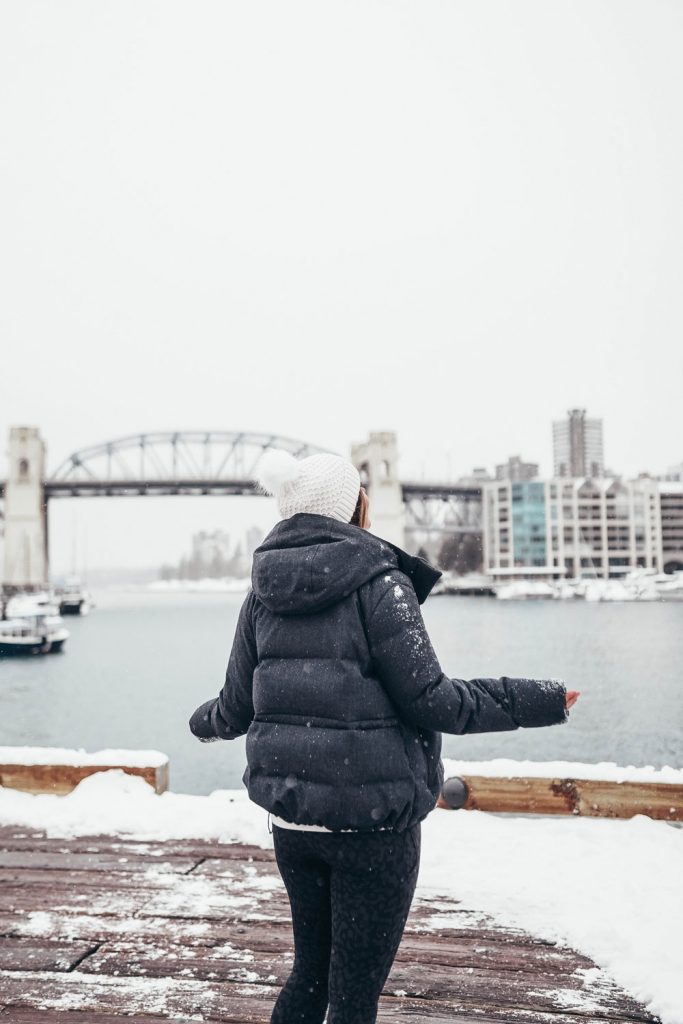 Perhaps the hardest working piece I've had this season though is my Wunder Puff Jacket in Wool (in Heathered Black Night which is the perfect brushed dark grey tone, got this in a 6). I've maybe worn this every day the last 3 weeks actually. It's not only waterproof, but unbelievably cozy and warm and pairs with everything. As I mentioned in this post, I got this coat because I wanted something I could wear up the mountain but also in the city—it's ended up being so much more than that! I've worn it hiking, canoeing, on beach walks at the cabin, out for dinner, etc.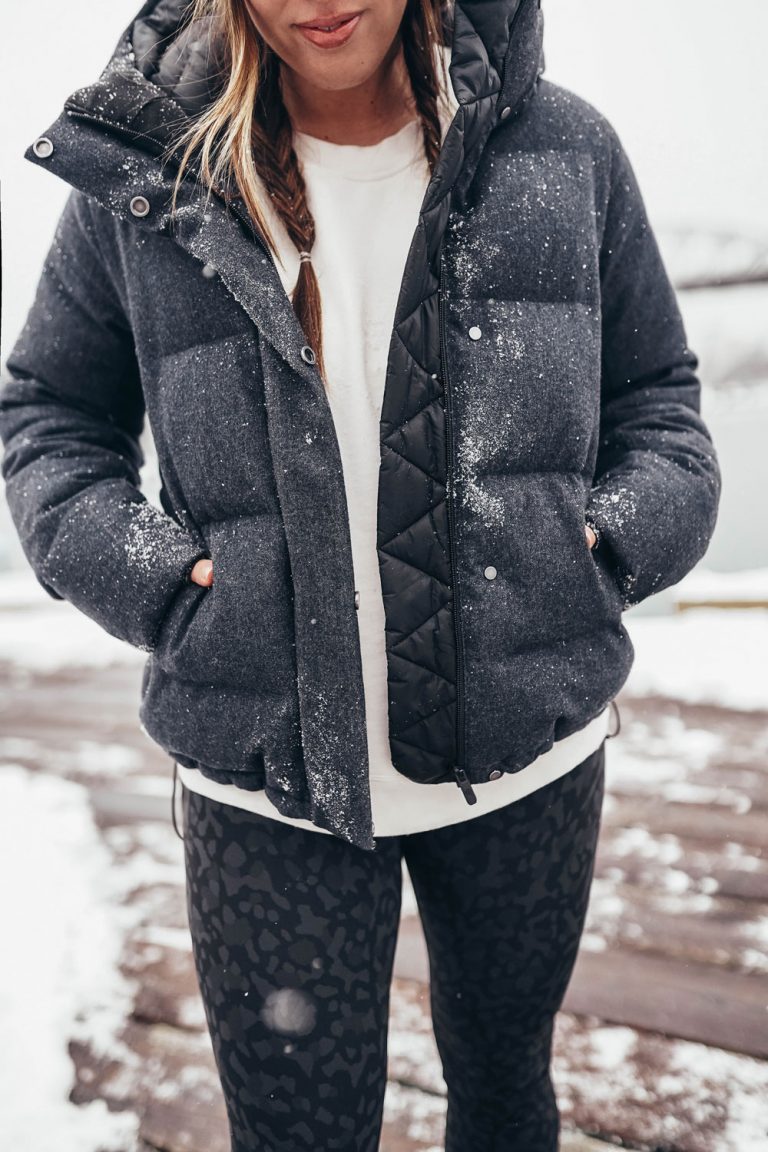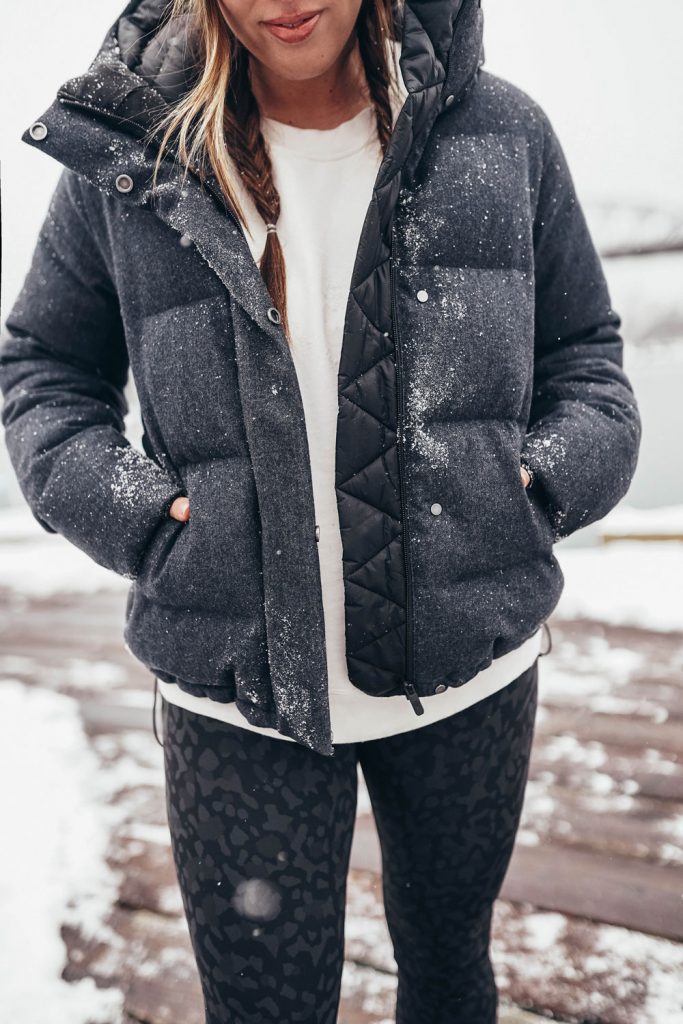 I included it in my best purchases of 2019 guide because it really and truly has been a lifesaver for me, and I will be wearing it all this weekend up at Tofino! It's a true PNW must since it just wicks off water while keeping you warm. I also love the wool texture which is so unique for a puffer jacket, and while it's a roomier fit, there's elastic cinches at the hips so you can nip it in a bit too. I can not recommend this jacket enough, seriously…if you run into me here in the city there is a very high chance I'll be wearing this exact piece! Oh, and did I mention it's on sale?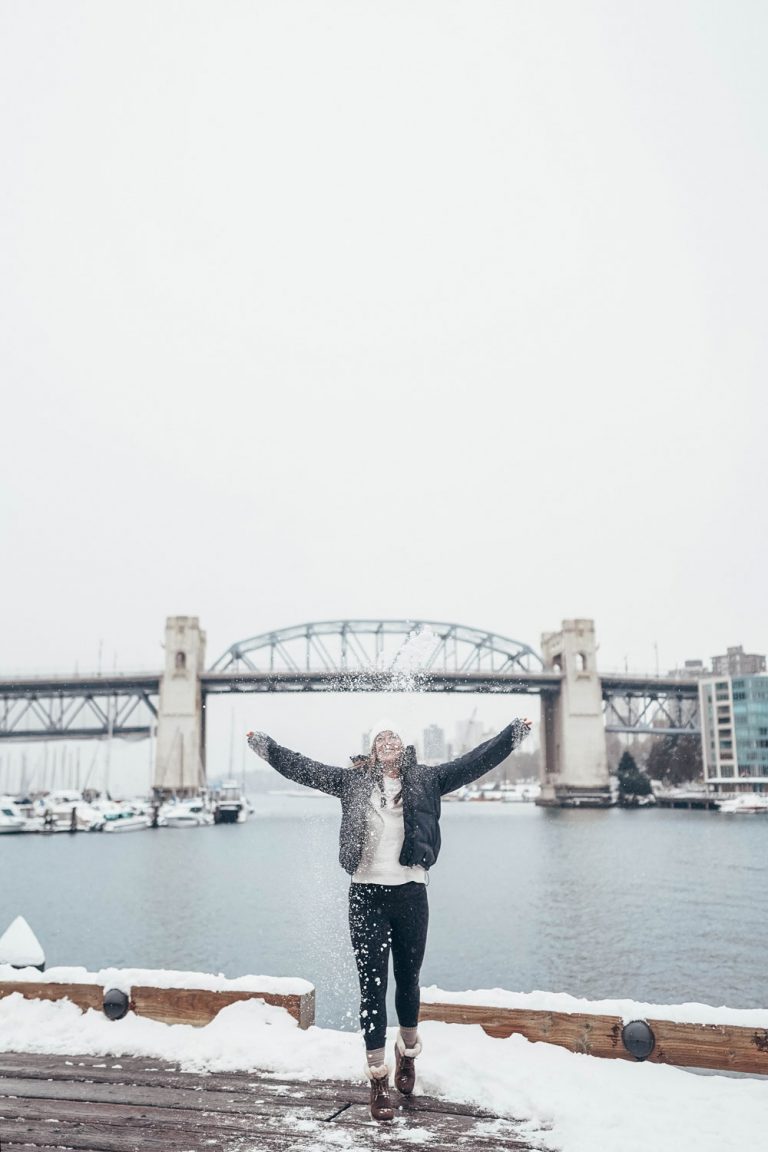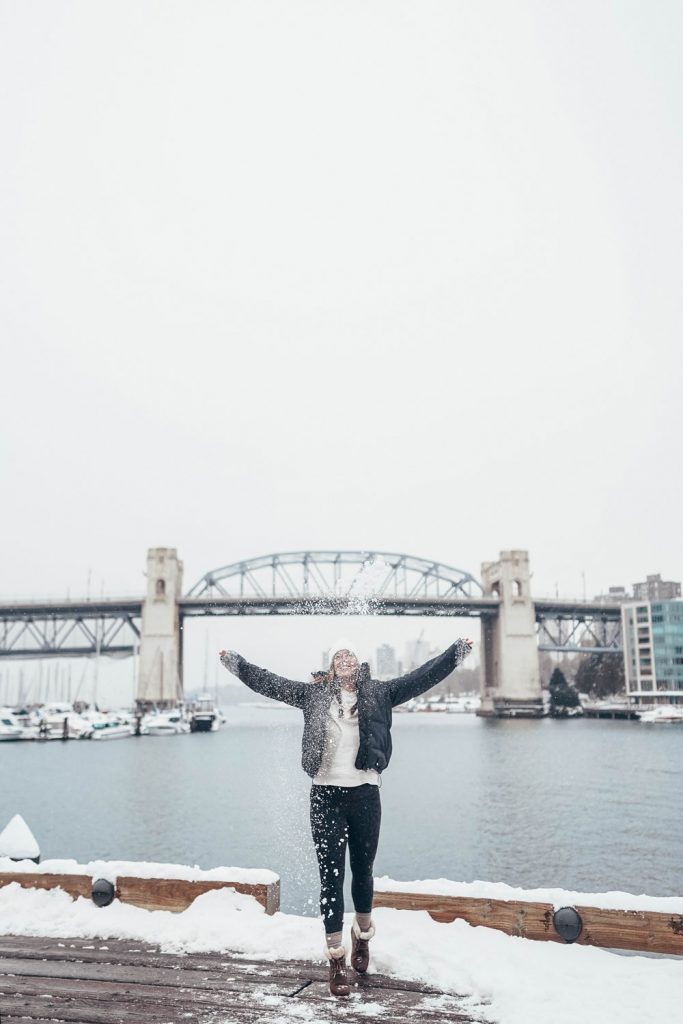 Also pictured in these wintery shots is my current fave toque, the Pom to Play Beanie in Angel Wing! It is the perfect classic pom-pom beanie, and super cozy as well and most importantly to me, not itchy! I don't know what it is but a lot of beanies really irritate my skin, but not this one—so cozy! Between my Wunder Unders in that dark camo tone, my Oversized Crew, my Wunder Puff and the Pom to Play Beanie, I've effectively been wearing the same outfit on repeat all season long because I'm so obsessed. Lululemon is out of the Pom to Play Beanie but the On Top Of It Beanie is so cute and also comes in a gorgeous white tone, along with the most beautiful soft olive and black as well.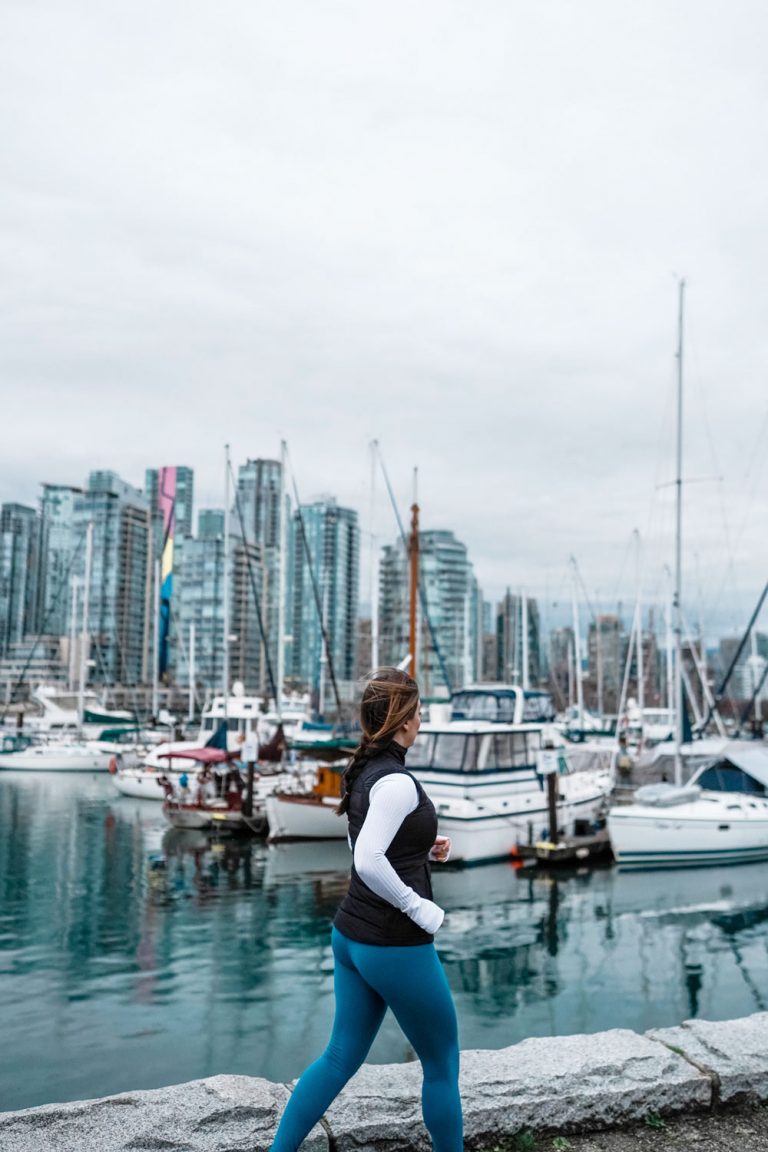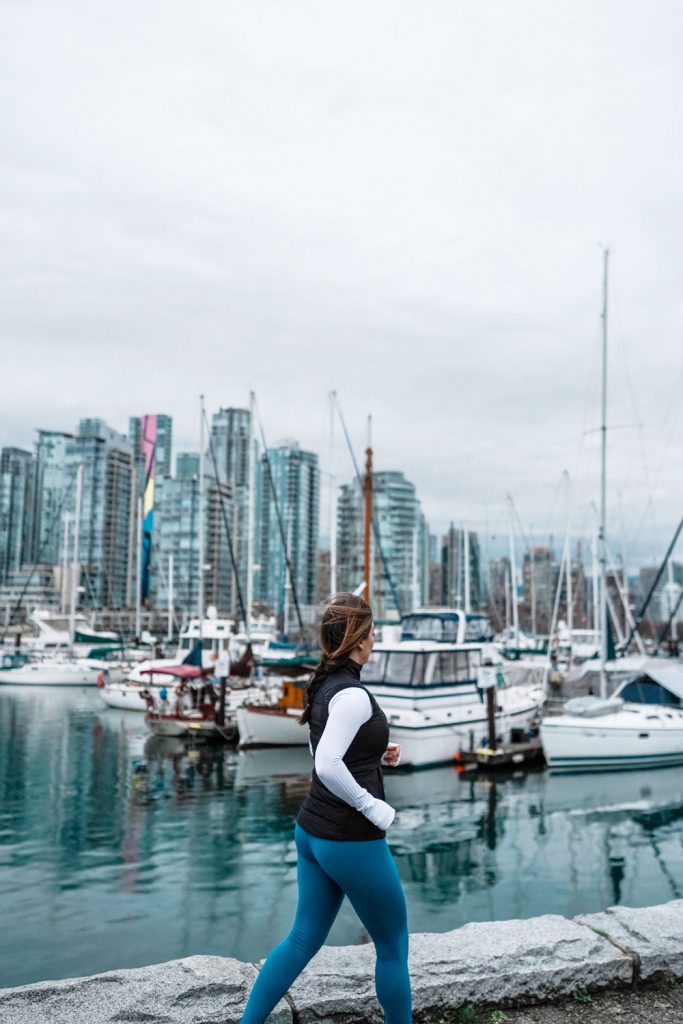 When it comes to running though, I'm really trying to focus on my goals in this area specifically since weight training comes easily to me and getting to the gym never requires too much motivation. Running, on the other hand, is caught up with a lot of emotion for me—I've always been a runner but when I got really injured during marathon training, I got really scared about reinjuring myself.
One thing that's really helped me with all of this has been feeling really set up for my runs. Not only does that mean warming up properly at home (doing some balance drills, ankle strengthening, hip opening, etc) but also feeling dressed properly and ready for it so that I'm not adding finicky clothes to the small buzz of anxiety that hasn't entirely diminished yet when it comes to running for me! Being someone who likes to have multi-functional pieces though, I've really kept an eye for lulu's running pieces that would be amazing for other workouts as well.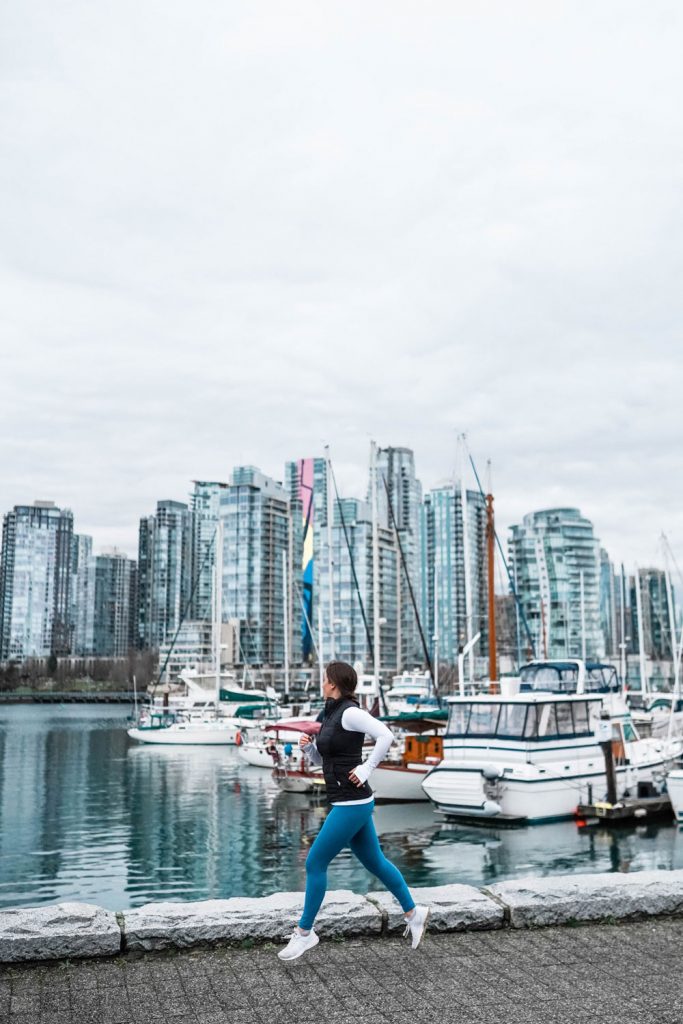 The Down For It All Vest was an easy pick—can you believe I've never owned a vest before?! I wanted something that I could not only wear for a jog, but for skiing, hiking, being on the water (kayaking, paddle boarding, etc) and even for a walk! I love the more fitted hourglass silhouette because I find vests can add a lot of bulk otherwise, and it's got thoughtfully designed pockets for a hands-free, comfy running experience. It's also waterproof and though it's really lightweight, it provides the perfect amount of warmth to your core to keep you warm without constricting or overheating you. Would recommend sizing up in this one!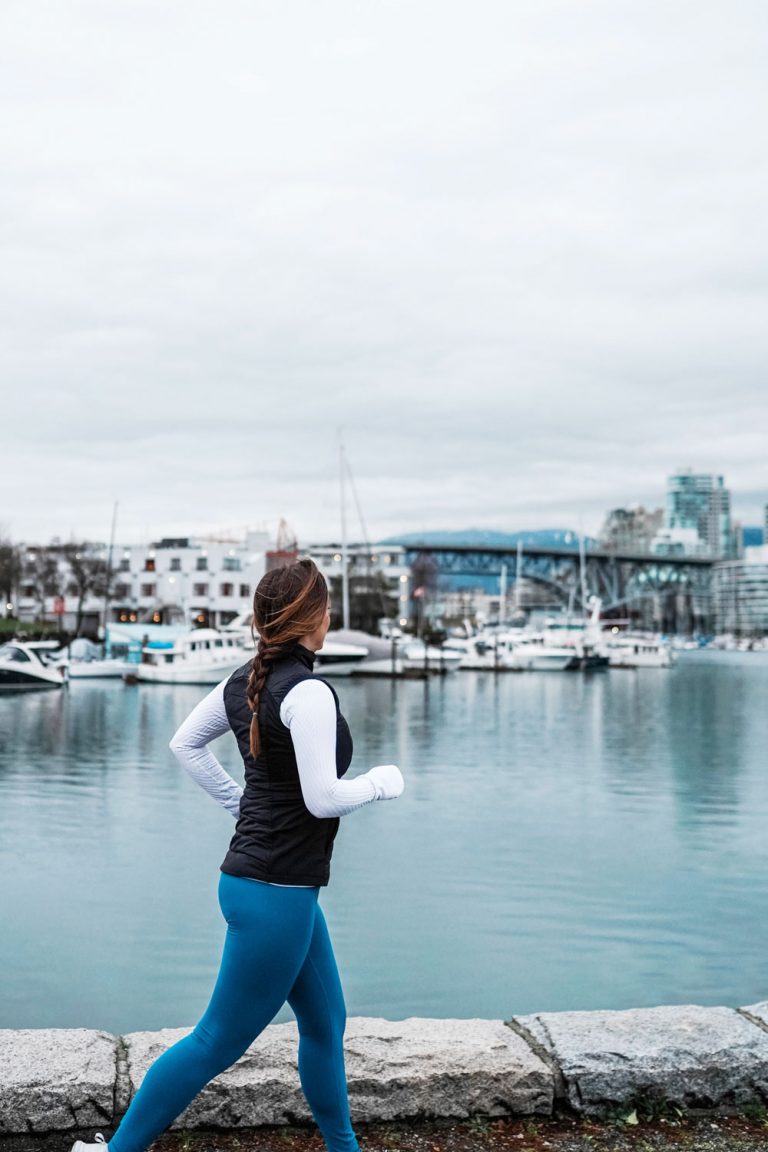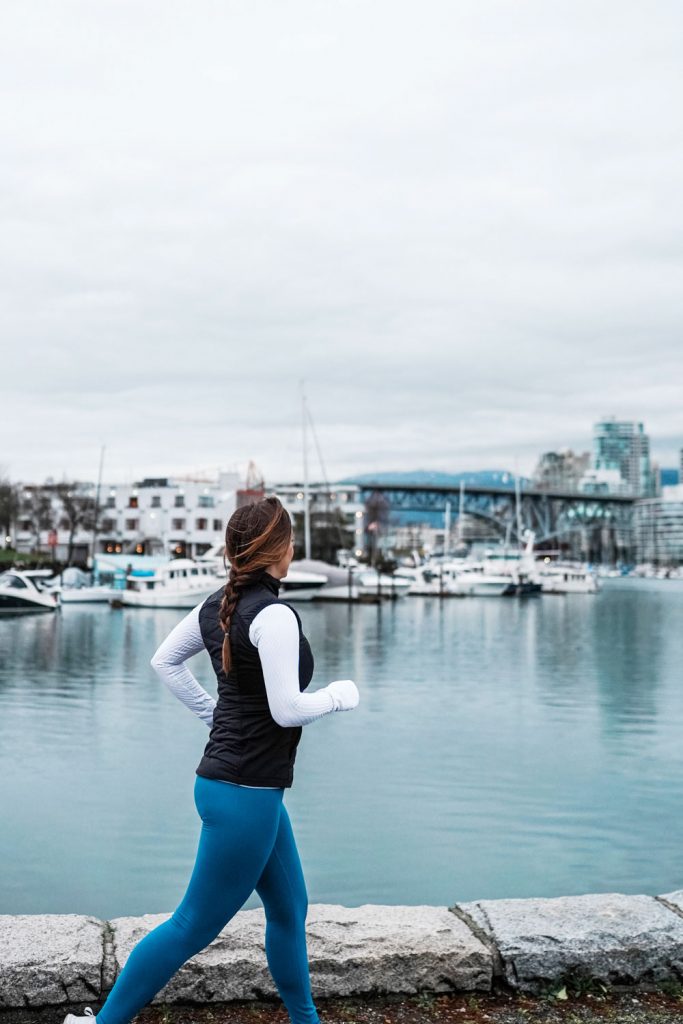 I fell for the Rest Less Pullover the second I saw it—it's the perfect cozy layer for ski days, running or even for everyday. It's chic and a gorgeous slim fit, but with a serious mind for technical additions that make it perfect for moving too, from the thumbholes to its brushed fabric. It's so soft and comfy and best of all, not only will it keep me warm for my runs but it also would look amazing and work incredibly for any other number of workouts, from a layer during yoga class to hiking to skiing!
I'll be sharing a bit more of my lululemon haul soon, specifically a quick at-home routine + cool with their Double Roller been helping me stay strong and loose for all my goals. Do you guys have any fitness goals this year that you're trying to tackle?
All the photos from this post were edited with the Snow Preset from The TVOB Presets Classic Collection.
Thank you to lululemon for partnering with me for this post