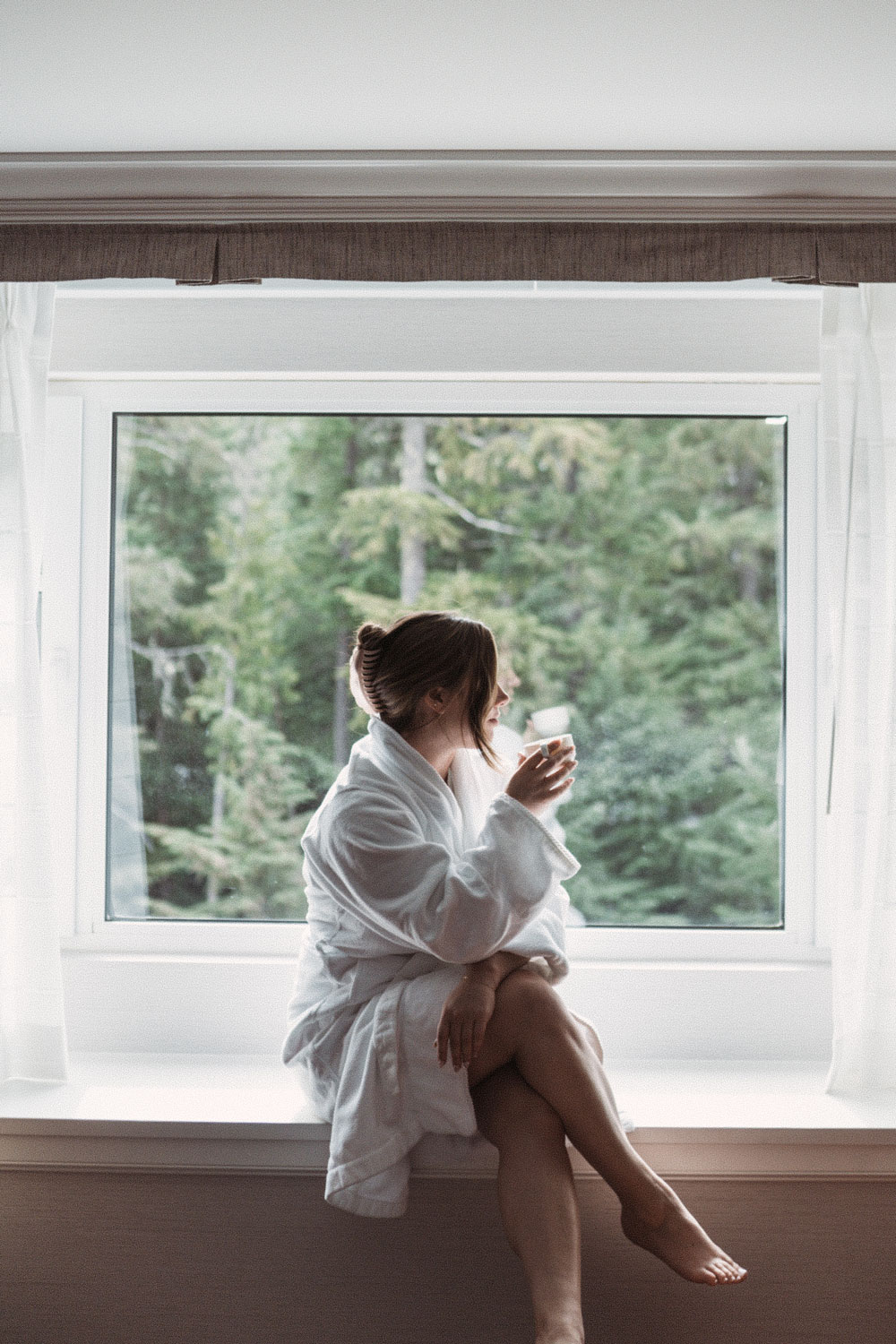 If you didn't catch my latest post, then I'm very excited to share that we bought our first ever home recently! We were in the market for over a year, and with truly the most insane market conditions at that. Living in Vancouver, the price of our homes is insane, and the competition is equally if not even more crazy. Having a really strong support system of experts is so important on a house hunt journey to help you navigate this exact insanity, and to also help you feel as secure as you can with such an emotional and huge investment for you and your family. I'm beyond excited to have one of these very experts in the lovely form of my incredible realtor Molly Lowe (if you're in the Greater Vancouver Area, can not recommend her enough) share her market expertise so that you can be as equipped as possible. Save this post to come back to whatever stage you're at, because there are so many treasures here whether you're pre, mid or post-journey! Read on to get all of Molly's expert advice.
---
Ask a realtor: Molly Lowe Q&A
Q: How would you describe the current state of the Vancouver real estate market? Are there any notable trends or shifts that buyers and sellers should be aware of?
A: I would describe the market as a "yo-yo on an escalator"; we are seeing smaller, seasonal fluctuations in the market, but overall the trajectory is moving upwards.
The consistent message about Vancouver real estate is the low inventory which continues to prop up prices and keep the market fairly resilient (even in a higher interest rate environment).
For buyers, it's crucial to be well-informed about the market conditions, stay on top of new listings, and act quickly when a suitable property comes up. Working with a knowledgeable real estate advisor who understands the market can make a significant difference.
Sellers should be aware of the competitive nature of the market and price their properties accordingly. However, it's important to strike a balance between setting a competitive price and maximizing profit.
Overall, keeping a close eye on market trends, understanding pricing dynamics, and working with professionals can help all parties navigate the Vancouver real estate market effectively.
Q: Are there any specific neighborhoods or property types that you see as emerging or underrated that would have great potential for growth and investment?
A: Grandview Woodlands in East Van- the new community plan is adding density to this neighbourhood and we are seeing more condos and townhomes in a traditionally single-family detached neighbourhood. Close to downtown with a distinctly East Vancouver community vibe.
Moodyville in North Vancouver- lots of development in this pocket of North Van; very family friendly, walking distance to the Seawall/Quay and easy access to bridges (to get into town) or ferry/highway (to get out of town)! A perfect balance!
Moody Centre in Port Moody- East Van meets North Shore! Lots of growth in the heart of Port Moody, just steps to parks/waterfront and breweries in a young, vibrant community.
In terms of emerging property types, recent changes to city zoning allows for more densification. This is introducing more laneway homes and secondary suites into the market. Another trend we are seeing is co-housing, which consists of multiple private homes sharing extensive common areas.
Q: What would you say the 3 most common challenges are that buyers and sellers commonly face in the Vancouver market? And to that end, any advice or recommendations for dealing with those challenges?
A: The most common challenges that buyers and sellers face in the Vancouver market:
Limited housing inventory: The high demand for homes in Vancouver often leads to a limited supply, which can make it challenging for both buyers and sellers to find suitable options.
Affordability: Vancouver's real estate market is known for its high prices, which can pose a significant challenge for buyers trying to find affordable properties, and sellers aiming to set competitive prices.
Competitive bidding: With a competitive market, multiple buyers often vie for the same property, resulting in bidding wars. This can create stress for both buyers and sellers as they navigate negotiations and try to secure a deal.
To address these challenges, I would suggest:
Work with an experienced advisor: A reputable advisor who specializes in the market in which you are searching can provide invaluable guidance, access to off-market listings, and negotiation skills to help you navigate the challenges.
Be financially prepared: For buyers, it's essential to have a pre-approval and a clear understanding of your budget.
Stay informed and act fast: In a competitive market, being well-informed about new listings and market trends is crucial. Don't hesitate if you find something you love, good inventory sells fast!
Q: You helped our family navigate an assignment of contract (which we're endlessly appreciative of!). Can you share what an assignment of contract is, its pros & cons and any advice you'd give to anyone interested in it?
A: An assignment of contract is a real estate transaction where the original buyer (assignor) transfers their rights and obligations of a purchase contract to a new buyer (assignee) before the closing date. Effectively, you buy the agreement to purchase a home that is still under construction. There are pros and cons to this (relatively uncommon) type of transaction:
Pros:
Profit potential: Assignors can capitalize on market fluctuations by selling their contract at a higher price, potentially making a profit without actually owning the property.
Access to desirable properties: Assignees can gain access to properties that might otherwise be unavailable or in high demand.
Cons:
Risks and uncertainties: Assignors may face challenges in finding an assignee willing to pay the desired price, and the profitability depends on market conditions. Assignees must buy off of a floorplan/rendering, so this can be a more challenging sale.
Legal complexities: Assigning a contract involves legal procedures and documentation, so it's crucial to ensure compliance and accuracy (and engage an expert!).
Limited control: Assignees inherit the terms and conditions of the original contract, which may limit their ability to negotiate changes or modifications (like colour scheme or upgrades).
Advice:
Consult professionals: Engage the services of a real estate lawyer and a knowledgeable real estate advisor experienced in assignments to guide you through the process and protect your interests.
Conduct due diligence: Research the property, market conditions, and any restrictions or clauses in the original contract that may impact the assignment.
Evaluate financial implications: Consider the costs involved, including assignment fees, legal fees, and potential taxes.
Q: Is there anything that buyers should do ahead of beginning their home search?
A: Before diving into the home search process, there are a few important steps that buyers should consider taking:
Determine your budget: It's crucial to evaluate your financial situation and get pre-approved for a mortgage. Understanding your budget will help you narrow down your search and avoid falling in love with homes that are outside of your price range.
Define your needs and wants: Make a list of your must-haves and nice-to-haves in a home. Consider factors such as location, size, amenities, and specific features that are important to you. This will help you focus your search and prioritize your criteria.
Research the market: Familiarize yourself with the local real estate market conditions, trends, and neighborhoods you're interested in. This knowledge will give you a better understanding of pricing, competition, and potential opportunities.
Find a reliable real estate advisor: Working with a trusted and experienced advisor is invaluable. They can provide expert guidance, access to listings, and represent your interests throughout the home buying process.
* Remember, buying a home is a significant investment, so taking these steps ahead of time will help you make informed decisions and streamline your search.
Q: I know that realtors invest so much into educating their clients, but are there any common gaps in knowledge for buyers and sellers alike that come up again and again that you want to highlight and encourage people to learn more about?
A: The learning curve is very sharp when you first start your home search or enter the market for the first time, so education is key!
Having an understanding the local market is key as it can impact your buying or selling strategy. Buyers and sellers should familiarize themselves with the current state of the local real estate market including knowledge about pricing trends, inventory levels, and market conditions specific to their area.
There can also be a lack of understanding about financing options and affordability: buyers may not fully grasp the various financing options available to them or understand their affordability. Learning about different mortgage types, down payment requirements, and calculating affordability can help buyers make informed decisions. Likewise, sellers need to understand the financial implications of their home sale (including costs to sell, mortgage penalties and taxes).
Q: How has the COVID-19 pandemic impacted the Vancouver real estate market? Are there any long-term effects that you anticipate, particularly in terms of housing preferences or remote work trends?
A: COVID-19 had an immeasurable impact on our lives, and real estate is no exception. We were all forced to reevaluate what our home meansto us; our homes became our world (a place to work, study and socialize) so many sought more space, somewhere to WFH, and outdoor space became highly prized. We became untethered to our physical work spaces, so many people moved further from work in exchange for square footage and lifestyle. This meant a general migration away from the core and into the suburbs and surrounding areas.
In terms of long-term effects, it's anticipated that the shift in housing preferences and remote work trends will continue to influence the market. Buyers may continue to prioritize homes that accommodate remote work and offer a better work-life balance. Suburban and outlying areas may see sustained demand as people reassess their lifestyle priorities.
Q: What advice do you have for first-time homebuyers in Vancouver? Are there any specific programs or initiatives they should be aware of to help them navigate the buying process?
A: For first-time homebuyers:
Get educated and prepared: Learn about the homebuying process, mortgages, and neighborhoods to make informed decisions.
Explore government programs: Check out programs like the Property Transfer Tax (PTT) exemption, First-Time Home Buyer Incentive (FTHBI), and the Home Owner Mortgage and Equity (HOME) Partnership Program for assistance.
Work with professionals: Find a good real estate advisor and mortgage broker to guide you through the process.
Consider affordability and long-term plans: Set a realistic budget and think about your future goals.
Q: Obviously, an amazing realtor is the first and most referred to expert for buyers and sellers alike when it comes to the real estate market, but what other experts would you recommend buyers and/or sellers equip themselves with (and if you have any key recommendations in the Vancouver area, please feel free to share!).
A: In addition to an experienced realtor, there are other experts that buyers and sellers should consider:
Mortgage broker or lender: They can guide buyers through the financing process and help secure the best mortgage rates for your situation. I recommend Pilot Mortgage Group for all of your mortgage/lending needs! They are experts in all things lending and total pros to work with.
Real estate lawyer: Essential for legal guidance and ensuring a smooth transaction for both parties. Bell Alliance is my top recommendation for real estate property transactions; their team delivers excellent service and provides valuable guidance.
Home stager: A home stager can provide insights to sellers on showcasing the property to attract more buyers and highlight a home's features. We are also using virtual staging more these days (especially for vacant or unfurnished properties). Bella Virtual Staging is a great option!
Home inspector: Helps uncover potential issues with the property before buying, allowing you to make an informed decision. I recommend The Inspector; the team is very experienced and knowledgable.
Other experts like appraisers, contractors, or oil tank scanners may be necessary depending on specific needs. When assembling your team, seek recommendations, conduct research, and interview potential experts to align with your goals. A good real estate advisor should be able to recommend experts all the way along your real estate journey!
Q: Finally (and you know this is one I struggled with!): buying or selling a property can be a significant life event with both financial and emotional implications, and it can be really taxing for families, especially in such a hot market. Do you have any advice for dealing with the emotional challenges, especially in a longer search?
A: Try to remain patient throughout the process. Understand that finding the right property may take time, and it's normal to experience ups and downs. Staying positive and trusting that the right opportunity will come along is important.
Secondly, remember to take breaks when needed. Searching for a property can be exhausting, so it's essential to take breaks and recharge.This will help maintain a clear mind and a positive outlook.
Lastly, keep your long-term goals in mind. Remind yourself of the reasons behind your decision to buy or sell, and the goals you aim to achieve. This will help you stay motivated and focused on the big picture.
It is normal to experience a range of emotions during the process. By practicing patience, self-care, and seeking support, you can navigate the emotional challenges and make the best decisions for your family.
---
A huge thank you to Molly for sharing literally so much valuable information and expertise – as someone on the other side of this journey (well, almost at the other side…we're still waiting for our build to finish so that we can take possession!)
If I can share my own advice in addition to Molly's above, it's really just building on what she's already shared – my main advice is to be patient, know your specs/wants, move quickly when needed and seek out experts' advice. It makes all the difference. Again, can't recommend Molly enough if you're in the market, truly she will become a friend and invaluable advisor to your family!