Considering all the fun we had on our last blogger meetup, we were all more than eager to arrange a Blogger Meetup Version 2.0. After sending dozens of emails back and forth in an effort to decide upon a place and time, we finally settled on Chill Winstons on Easter Sunday!
There was just as much wine sipping, blogger chit-chat, and laughs as last time, but we also had the special addition of the beautiful Alicia of
aliciafashionista
to our group! For those of you who didn't read the
last post
, along with Alicia our group now contains the hilarious and warm Lynn of
Hearted Girl
, the incredibly elegant and lovely Cee of
Coco and Vera
, the talented and stunning Veronika of
Girl and Closet
, and me…the weird and inappropriate Alexandra of To Vogue Or Bust. We're definitely hoping to make this a monthly event, so any other Vancouver bloggers who'd be interested in coming, please get in touch with one of us!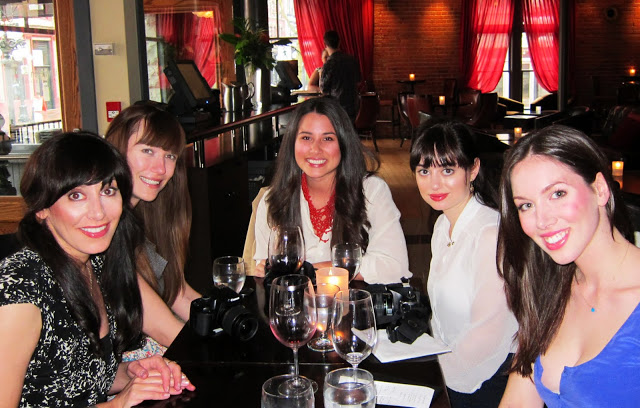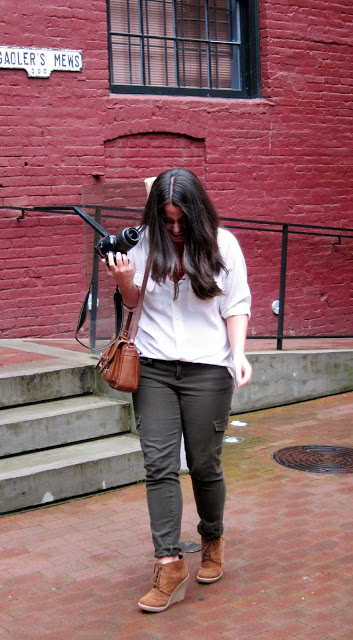 Above all things, being a fashion blogger takes a lot of commitment, and in order to make that commitment, you need to be pretty passionate about what you do. While all of us are passionate about fashion, it is the girls' little areas of expertise that I find makes them so unique and interesting: Cee is a voracious reader and incredible writer (we had our moment talking about John Steinbeck's East of Eden…to say that I am obsessed with that book and its musings on life and free will is an understatement), Lynn loves graphic design and is incredibly well-versed and passionate about all things related to spirituality, Veronika is an absolutely incredible photographer and has a background in modelling, and finally, Alicia handles the more business-sided aspect of the fashion industry in her normal day job and also loves photography and music.
So as you can see, the fact that our get-togethers stretch into five hour sittings is understandable when you consider the company present! It's pretty funny how people who share common passions can bond and grow close so quickly. I already feel like I know these girls so well and seriously love spending time with all of them, and we've only all met up twice now! If you haven't already checked out these wonderful ladies' blogs, please do! You will love each and every one of them.