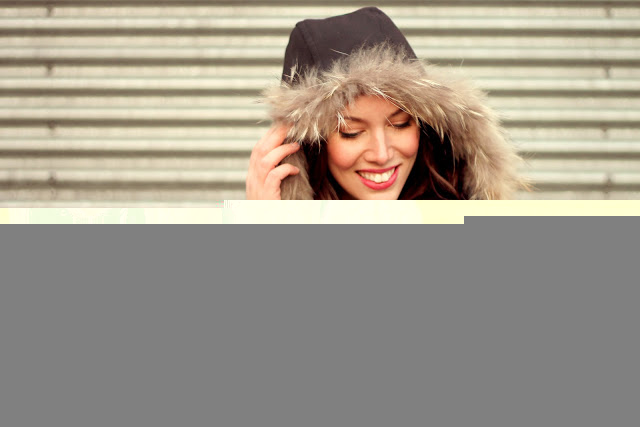 It's Christmas Eve!!! One day away from quite literally the best day of the year (for me at least). My family is all about traditions…without fail, every year, we have our Christmas Eve perogies, we watch It's a Wonderful Life, my dad reads us 'Twas the Night Before Christmas before bedtime, my siblings and I all create a big fort on the floor and sleep in one room, the "kids" all wake up around 5 am and open stockings/collectibles then make our parents coffee, we watch Christmas Story and then finally…FINALLY…we open all our presents!
Christmas already came a bit early for me this year – this stunning cape from
Loft 82
was one beautiful present I got to open early, and already it's become a fast favourite of mine. I've always loved the elegant yet unique silhouette of capes, but with the fur trim, it's given an additional dash of luxe. Love it so much. If you happen to be in one of the Canadian cities that has a
Loft 82
, an offshoot of the Oak + Fort family, then make a visit ASAP – every thing in there is covet-worthy.
Well, I'm going to take tomorrow off to fully soak in Christmas, so Merry Christmas in advance! I feel so grateful for all the readers who I've had the luck of interacting with and getting to know – you're all amazing! I hope you have the most incredible Christmas. And hey, if you're in Vancouver, take a break from your Christmas hangover and come meet me in person at
Shoppalu's pop-up shop
at the Chinatown Experiment! I'll be hosting
the launch
and would love to meet you in person!
Again, Merry Christmas to you and yours! xo