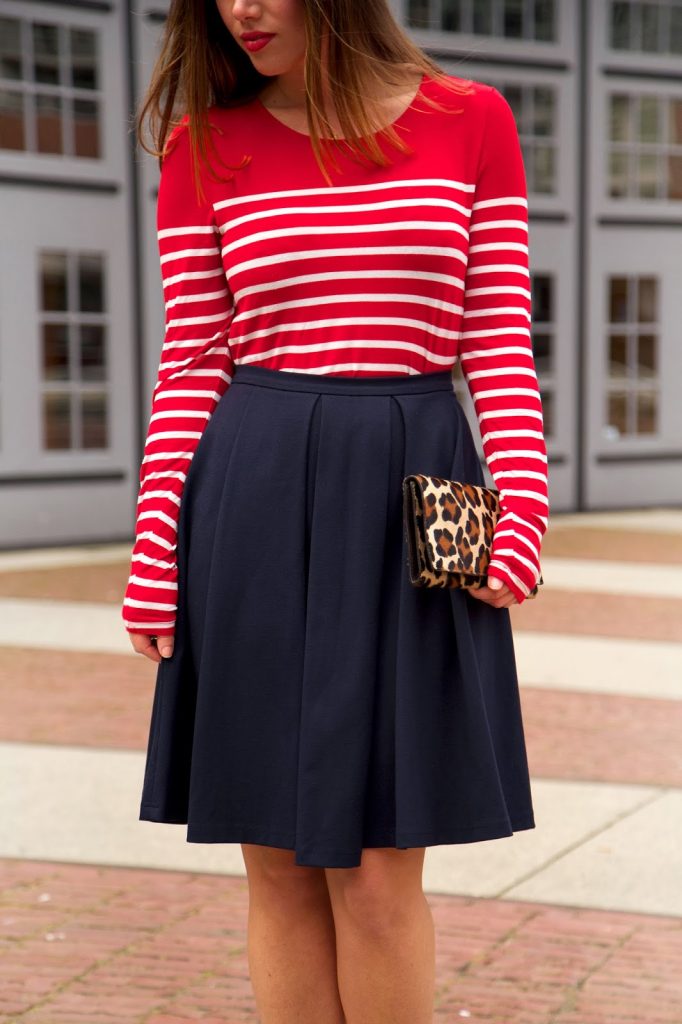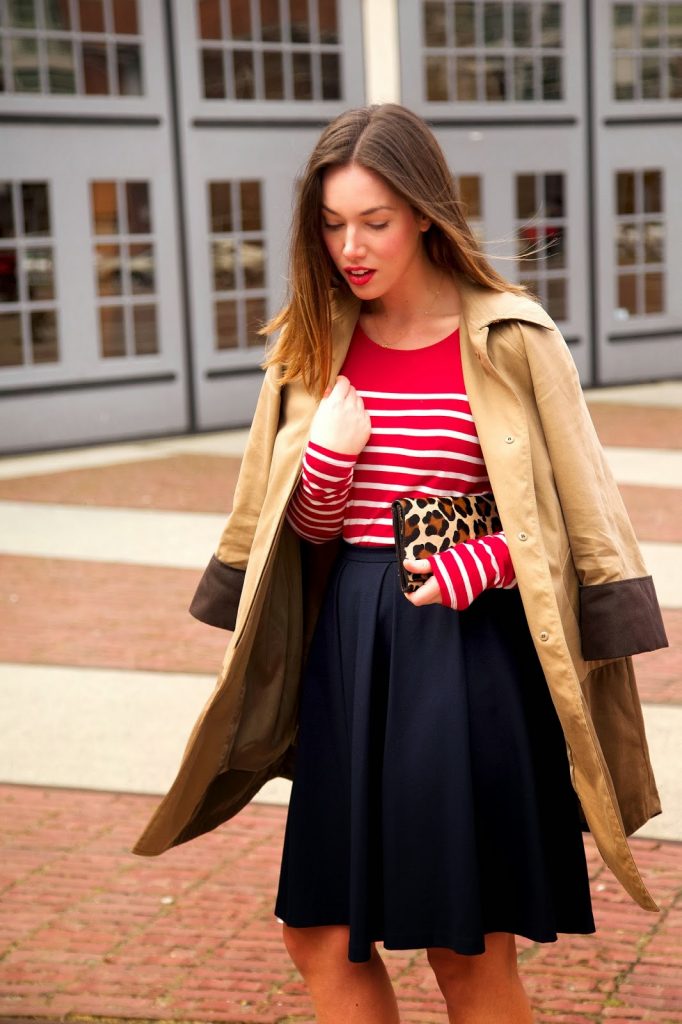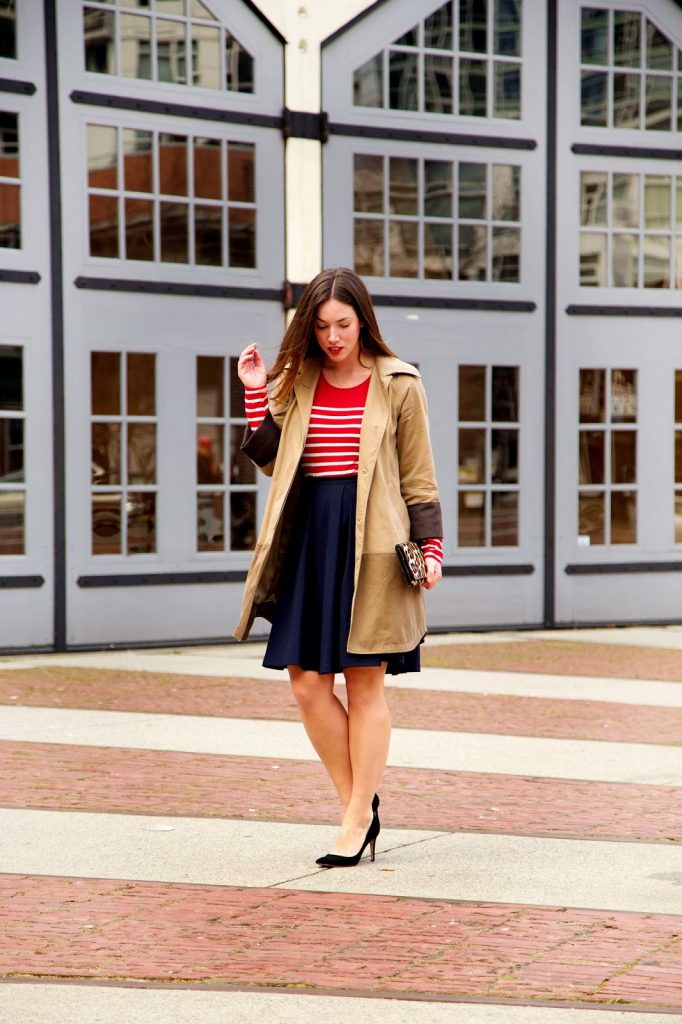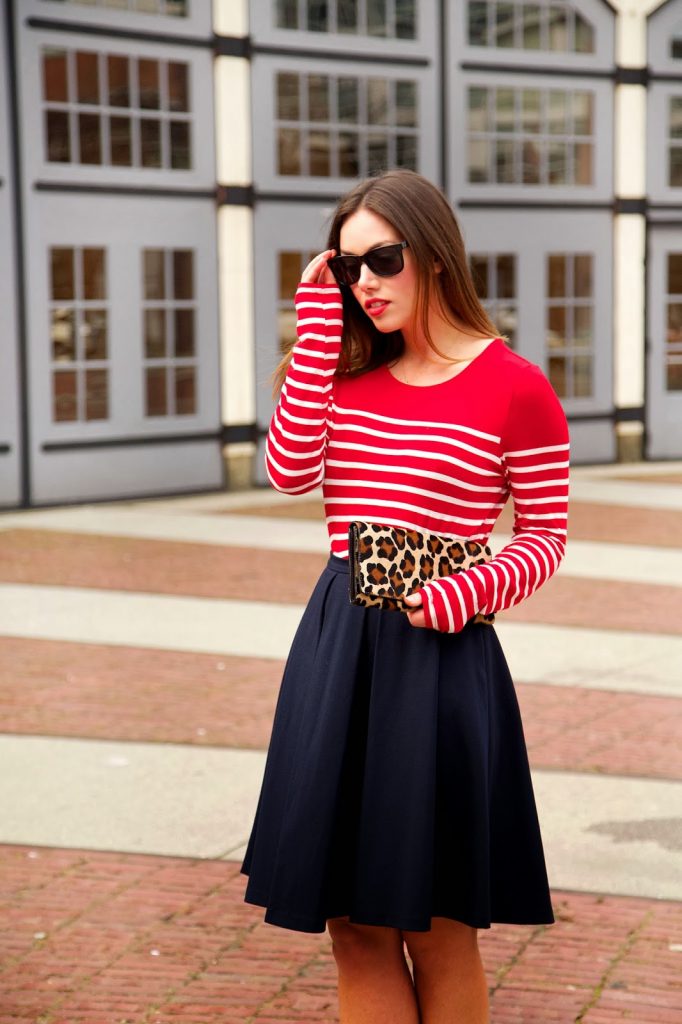 Obakki skirt, Forever 21 shirt, Club Monaco trench & clutch,
I've been lusting after this skirt for far too long. It's been hanging at the back of
Obakki
's warehouse and I've been creepily taking detours to the washroom or kitchen for months, stopping by to visit and admire my beloved skirt. Much like Wayne knew the guitar would be his, I knew this perfectly ladylike skirt would have to be mine one day…oh yes…it would be mine.
So it was with a lot of glee that I finally got this skirt this weekend – the one missing element I have in my closet is a knee length, chic skirt and this pleated navy number could not be more perfect. I have a ton of outfits already lined up in this ol' brain of mine, but I knew I first
had
to indulge the most perfect Parisian fantasy look, complete with red stripes, red lipstick and a hint of leopard. Can't wait to style this skirt up in a million different ways (apologies in advance for wearing it too often on here!). Oh and PS, Obakki maaaaay have taken
60% off of all Fall/Winter 2013
…just in case you want to get yourself a similarly perfect number for a major steal!