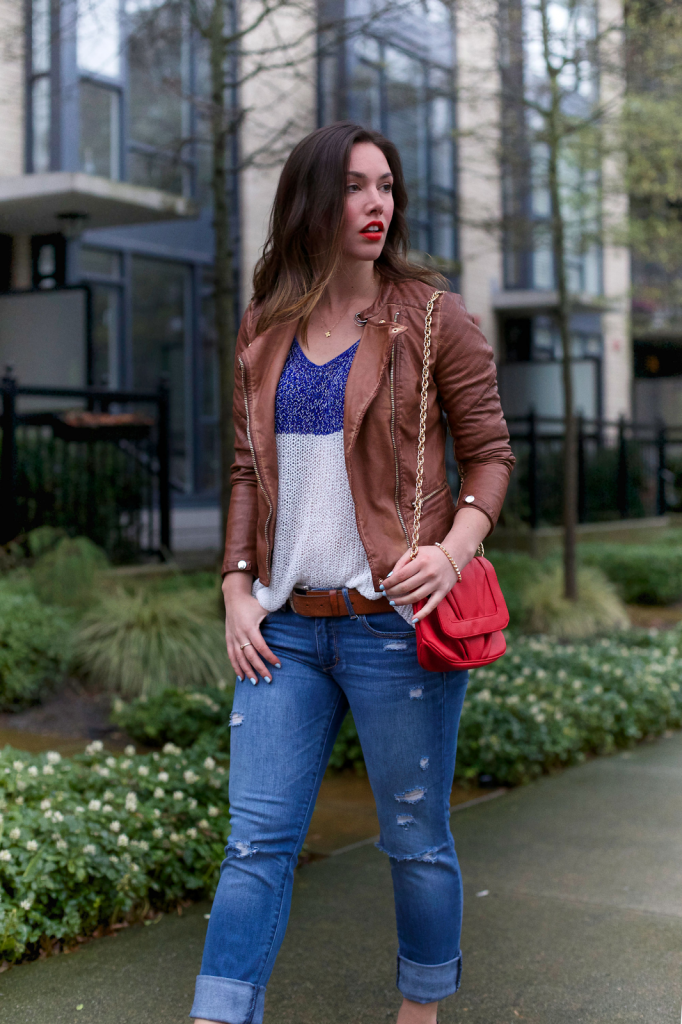 I pretty much spent this whole weekend watching True Detective and it was great. We just wrapped up the finale late last night, so amazing. Have any of you become obsessed with this show too? So good, you have to watch it if you haven't already!
Other than that, we did manage to get out of the house like…once. It was decidedly grey all weekend so this cozy sweater from
Left on Houston
and a pop of red was my antidote for the gross weather.
Here's hoping for some proper spells of sunshine soon…my spring pieces are needing to get out more often! Hope you all had a lovely weekend!