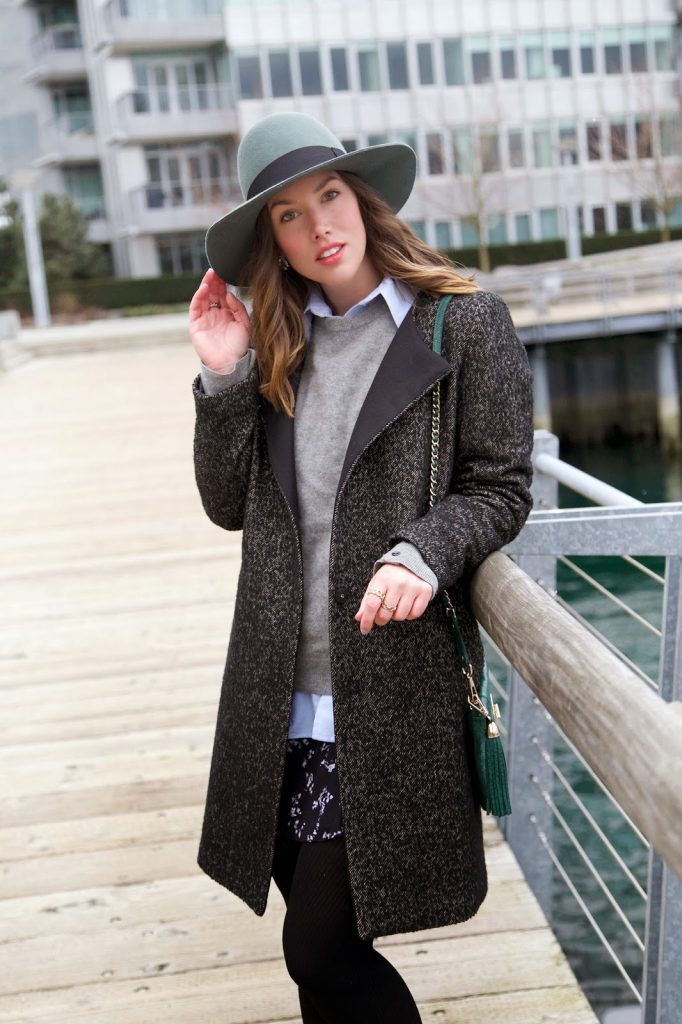 H&M coat, Zara booties, Club Monaco dress & sweater,
Brixton hat, Rebeca Minkoff bag
Looking back on pictures from around this time last year, it's hard to imagine we're in the same month. I was traipsing about in the sunshine in light blazers and silk tops back then…a decidedly different scene from this one! By the time spring does definitely roll around, I'll be all the more ready to go full-force with it given how long it's taken to come.
In the meantime, working spring pieces in like
yesterday's post
and today's helps me feel like we're not still in the midst of winter at the very least. Balancing it all out with a wool coat, wintery accessories and a cozy cashmere sweater helps keep the heat in…still very much needed!
On a brighter note, I will say that I've actually been kind of happy over the past week or so that the weather's been kind of shitty. All I feel like doing is resting lately…I had such a busy February and I've quite frankly just gotten run down. This month, I'm really trying to master the art of productivity…rather than desperately trying to keep up, I want to feel like I can slow down a bit more. After wrapping up a week-long Harry Potter marathon and all in all just lazing about, I definitely feel like I'm getting on track with this new March goal.
Do you have any strategies for slowing down when things get a little too crazy?