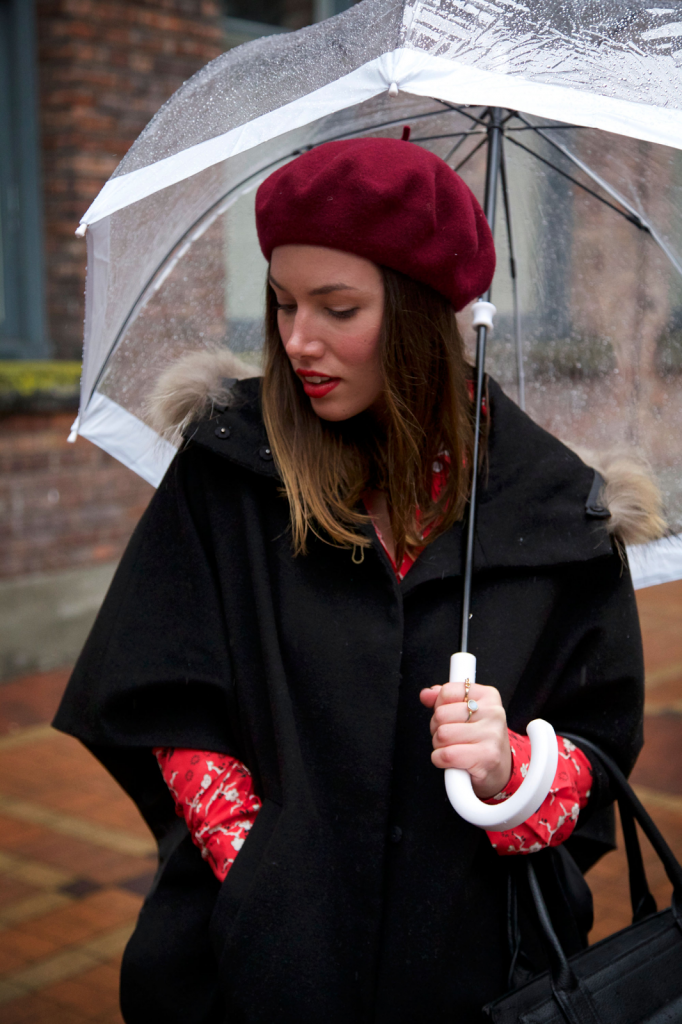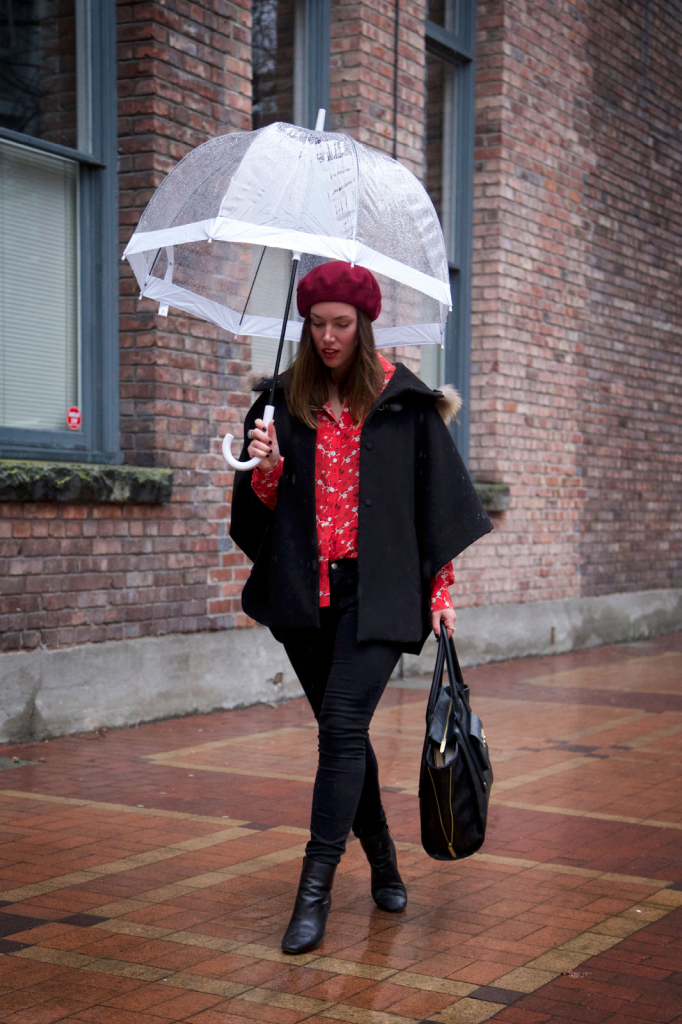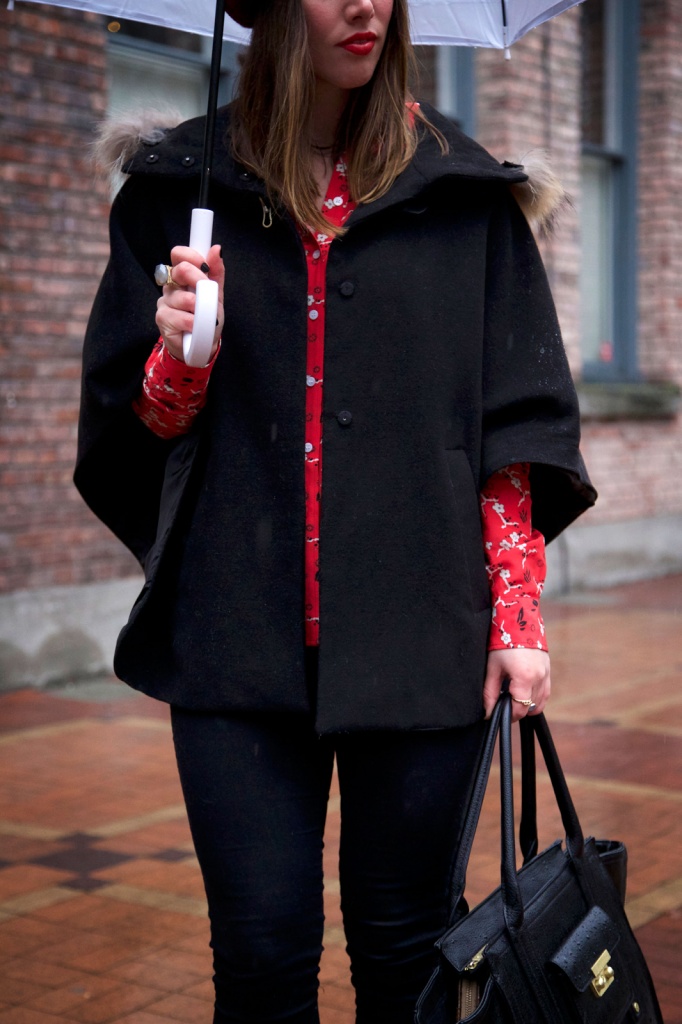 Forever 21 skinny jeans, 3.1 Phillip Lim bag (c/o Target Canada),
You guys! It won't. Stop. Raining. I know that as a Vancouverite, I should be pretty used to it by now, but really…it feels like it's been going on for weeks on end.
The only thing to do is to invest in a good umbrella, get used to always being in a semi-damp state (unless you become very friendly with Gore-Tex, then you're usually safe) and focus on brightening things with colour to cope with all the grey. I've always loved the unexpected pairing of a bright red and rich purple tone. My raspberry beret (you know you
have to
listen to it now) and silk blouse offer just enough of a colour hit agains the navy and black that despite the downpour, it still felt like a cheery enough look.
Can't believe it's already almost the weekend! As always, can not wait for it to come around…can never seem to catch up enough on sleep these days. Happy almost-Friday lovelies!