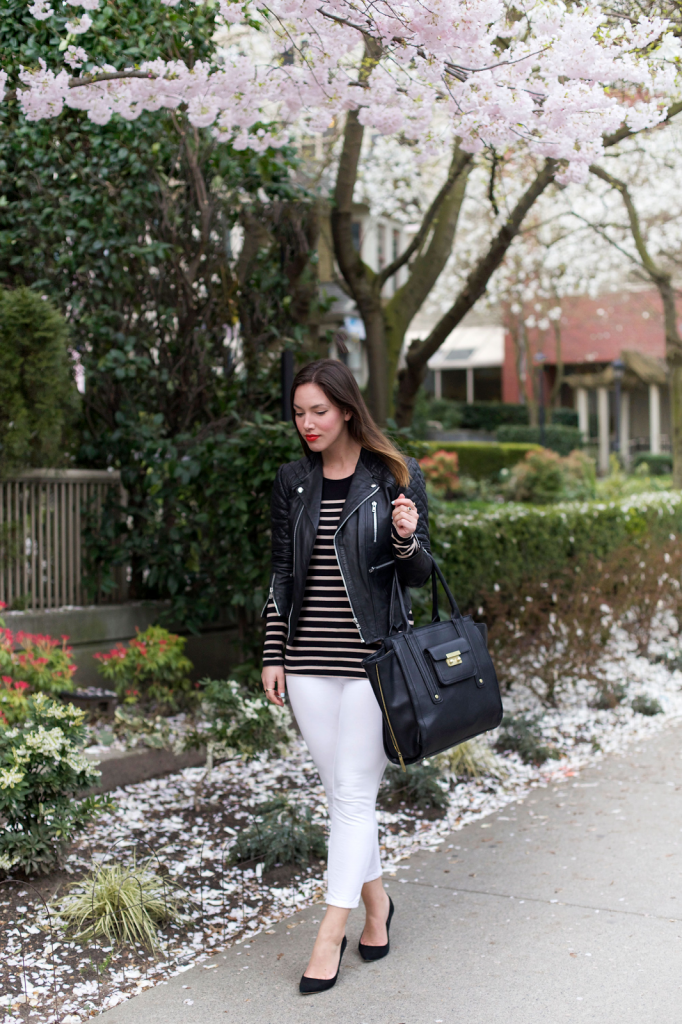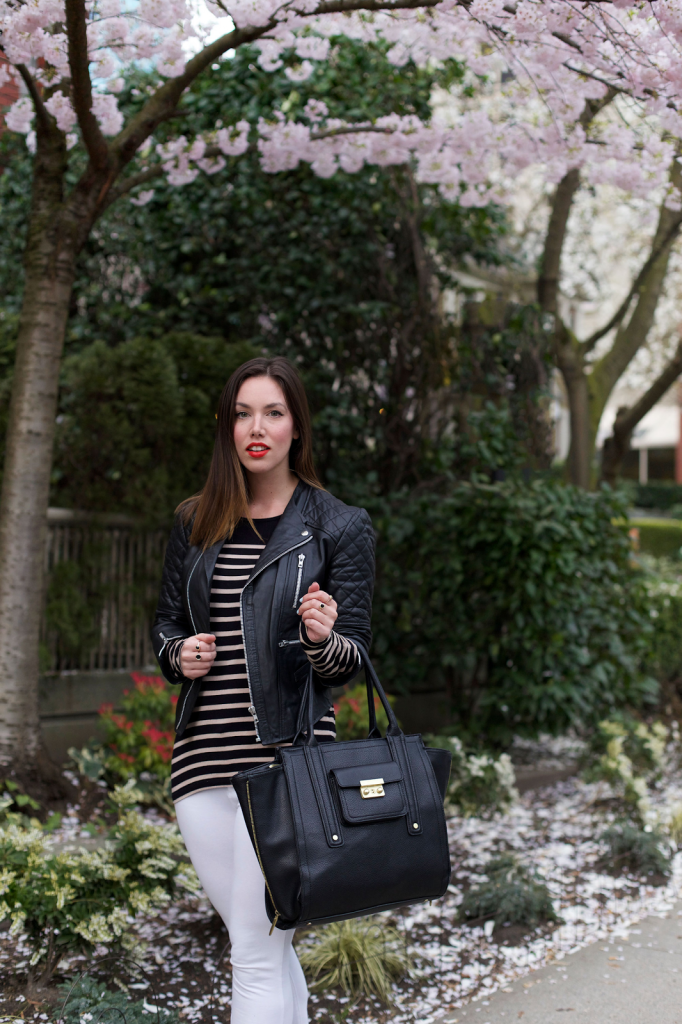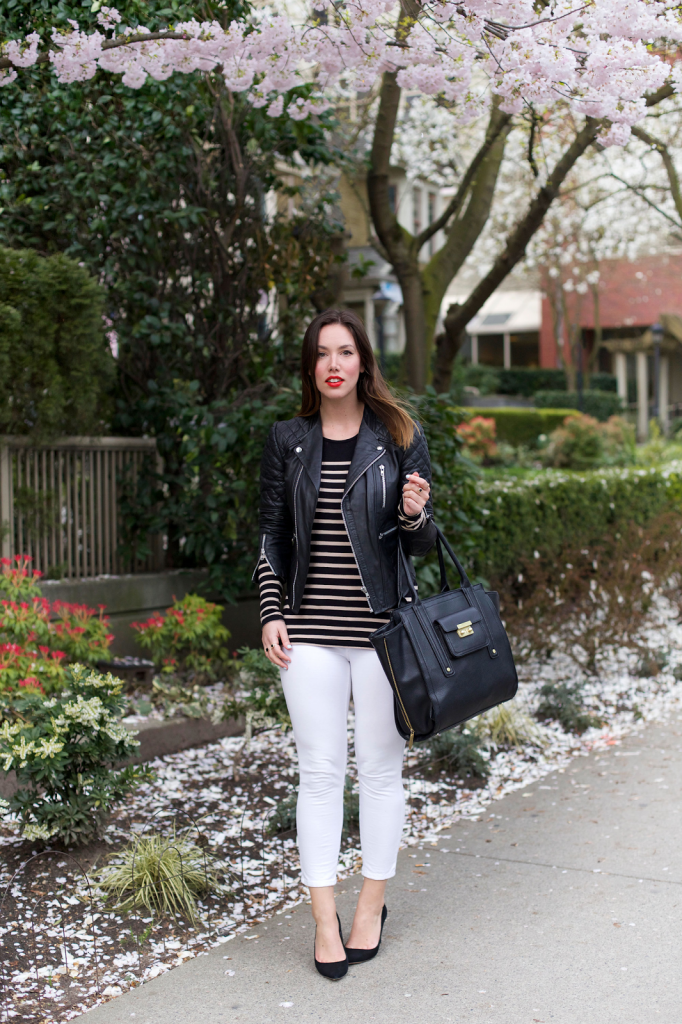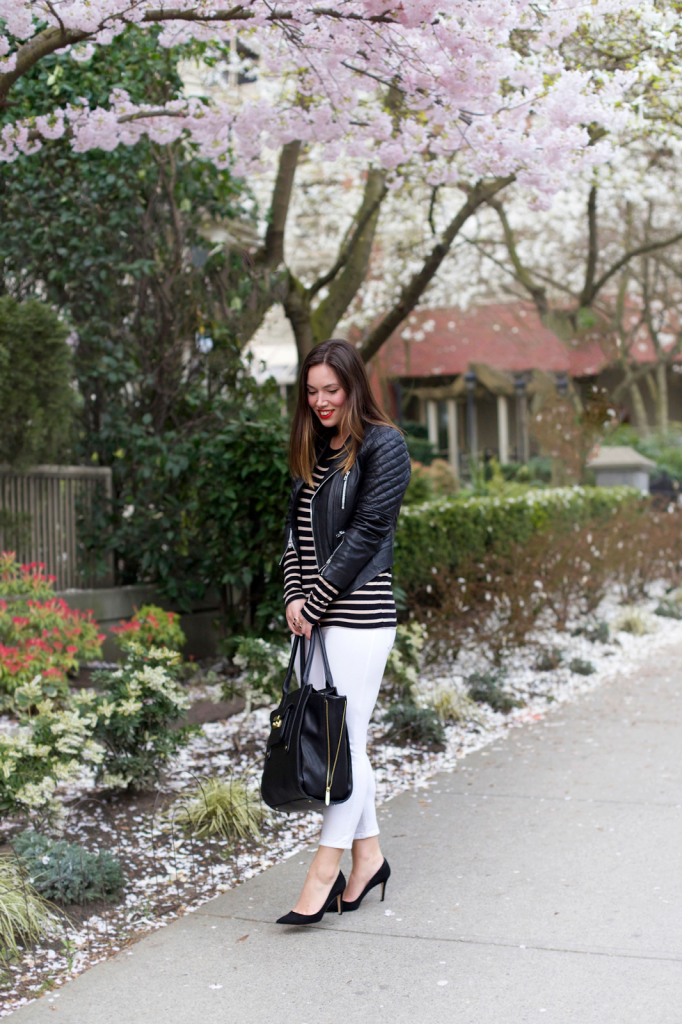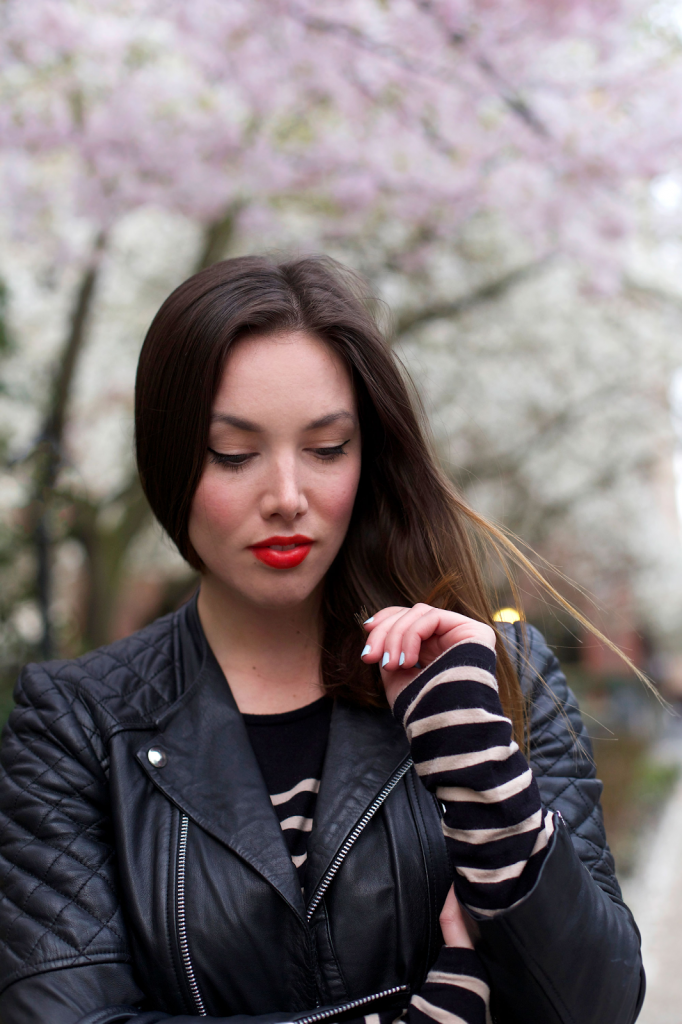 Walter Baker leather jacket, Forever 21 shirt, jeans c/o Joe Fresh,
I've actually been out for the count the past couple of days after getting some dental work done, hence the late post! I didn't even take advantage of my prescription for T-3's (I have a weird fear of medicine, don't ask) but still managed to feel high and loopy just from the anaesthesia alone all of yesterday. Let's just say any mental endeavours were…taxing.
Fortunately, I woke up this morning after sleeping in a bit and the swelling has gone down to the point that I basically look normal, the pain is also pretty much gone (knock on wood, sometimes it gets worse on the 3rd day!) and I'm actually feeling well-rested and pretty happy. After feeling a bit run down and stretched too thin for the past couple of weeks, I almost feel like this visit to the dentist was a blessing because it helped me really slow down, even if it was only for a couple days.
I'm so excited to just fully enjoy the long weekend now – today is beyond stunning (enjoying the view of the cherry blossoms against a blue sky outside my window right now!) and then the rest of the weekend is supposed to be yucky, so I'm going to pull myself together, have a shower, get on the Sea Wall and hopefully, have a little patio get-together tonight if I keep feeling okay!
Will be in variations of this spring version of my classic uniform all weekend: a striped shirt, leather jacket, classic pumps and white denim instead of my usual dark denim or black skinnies.
Have a lovely long weekend and to everyone who observes it, Happy Good Friday!