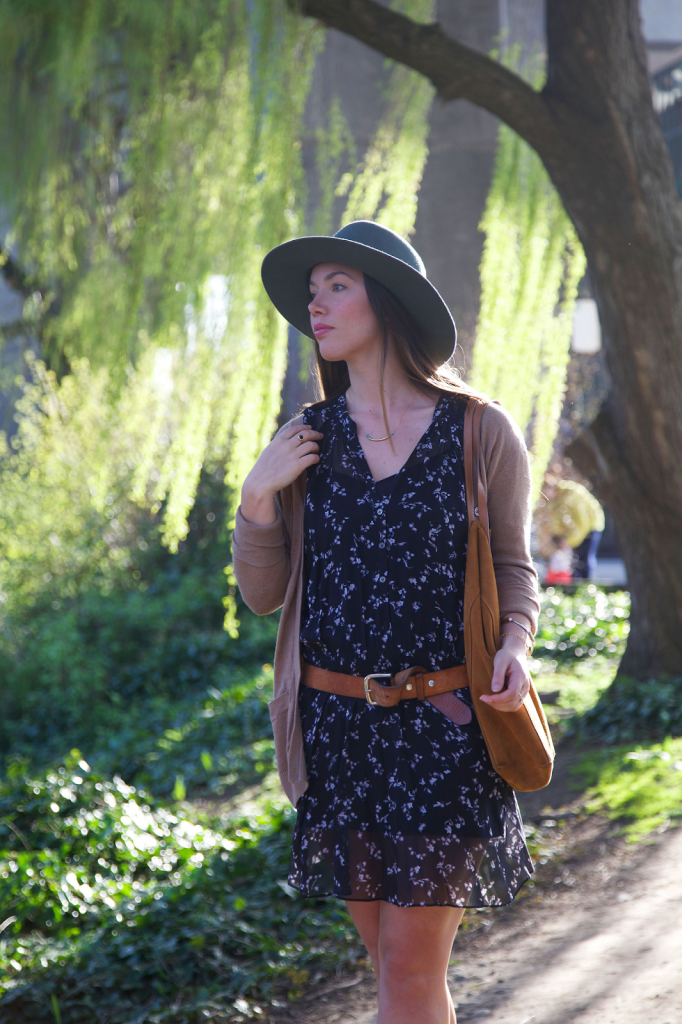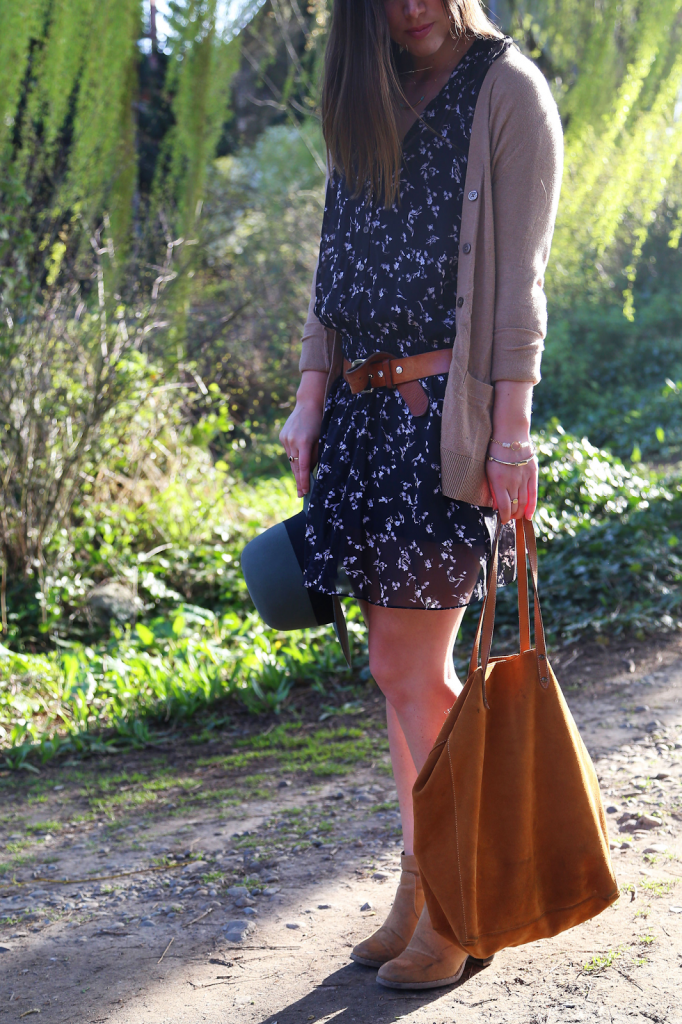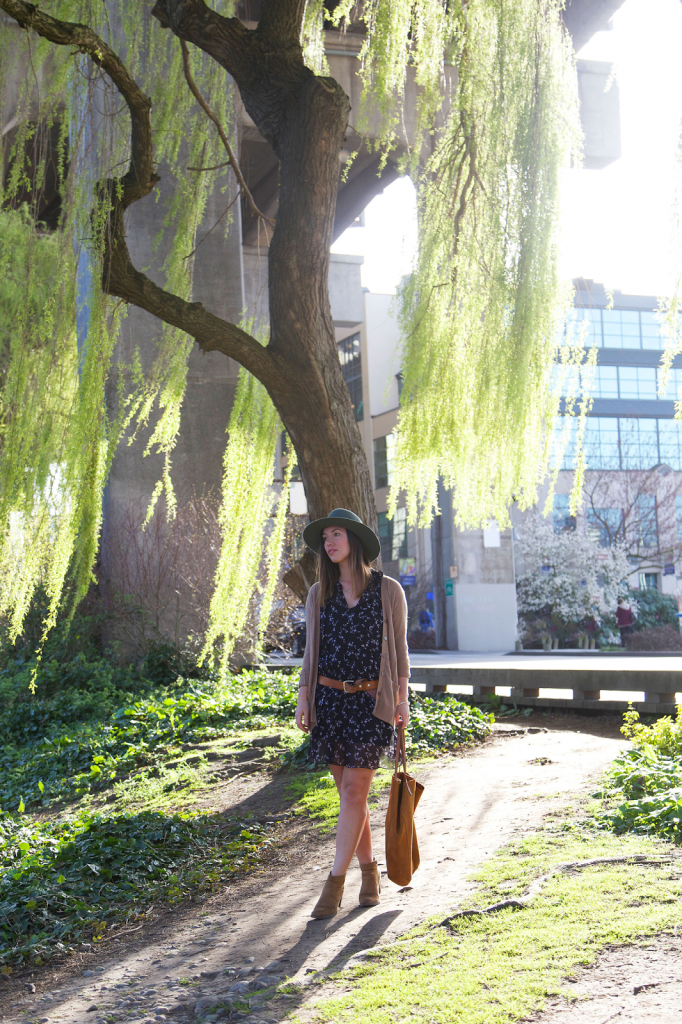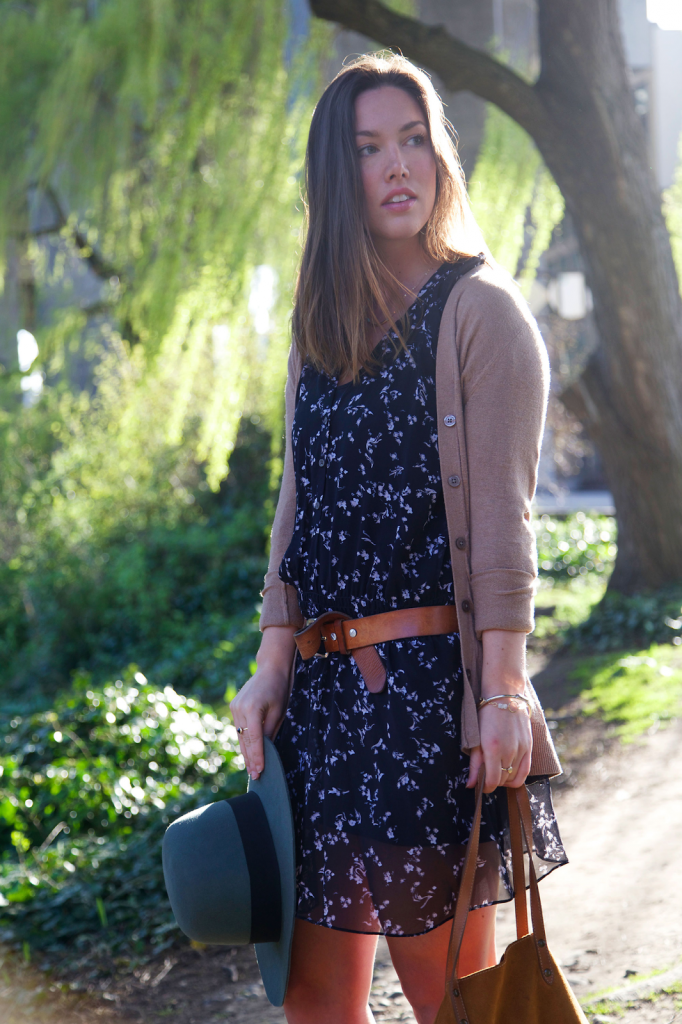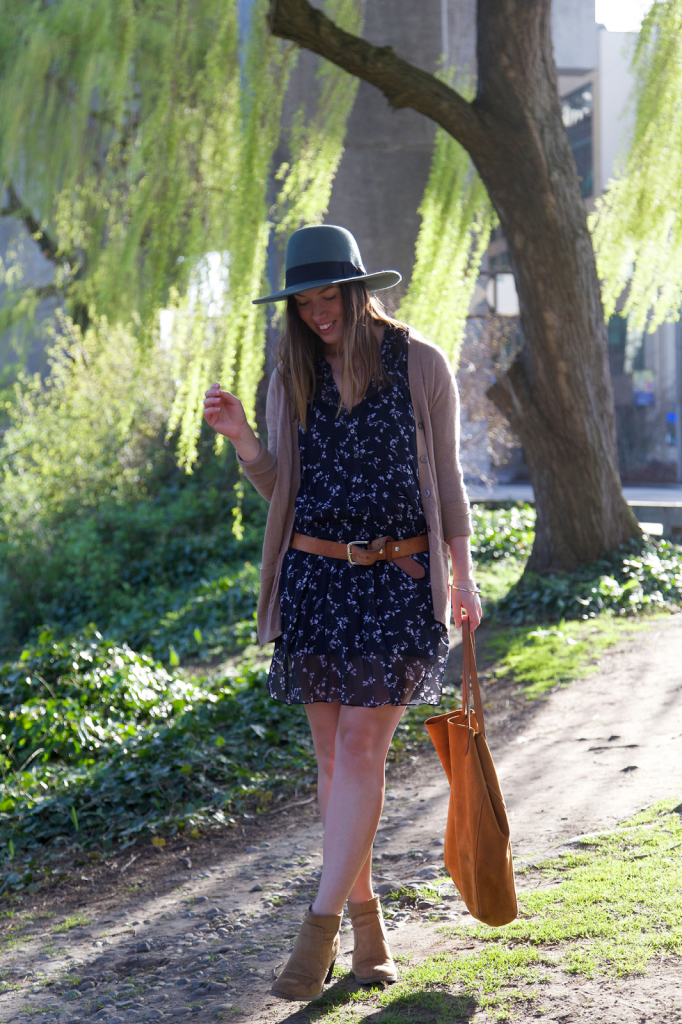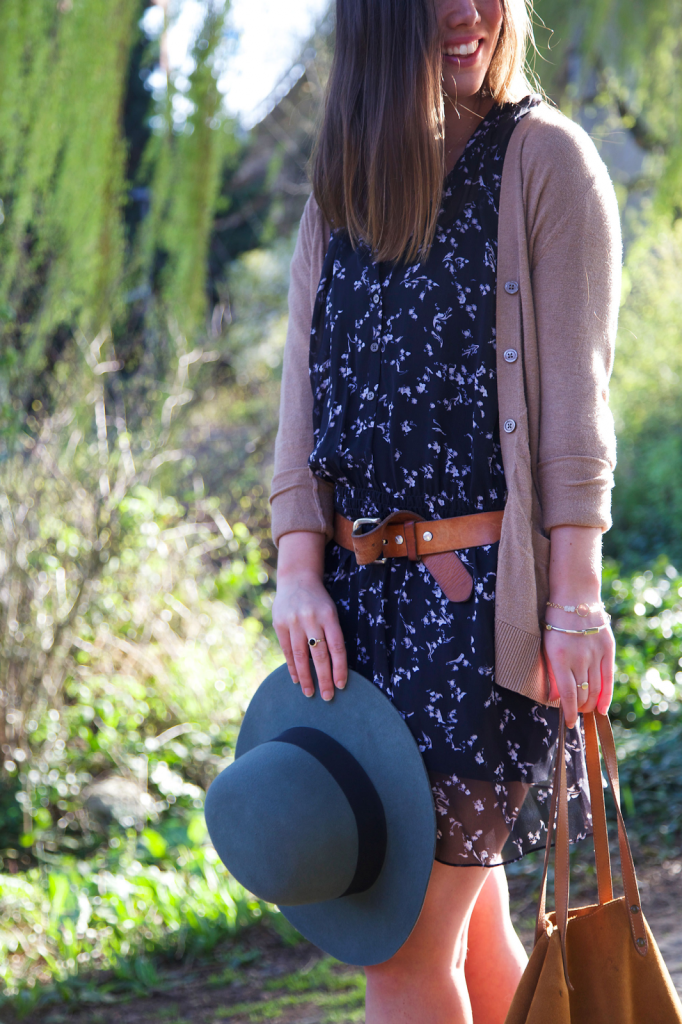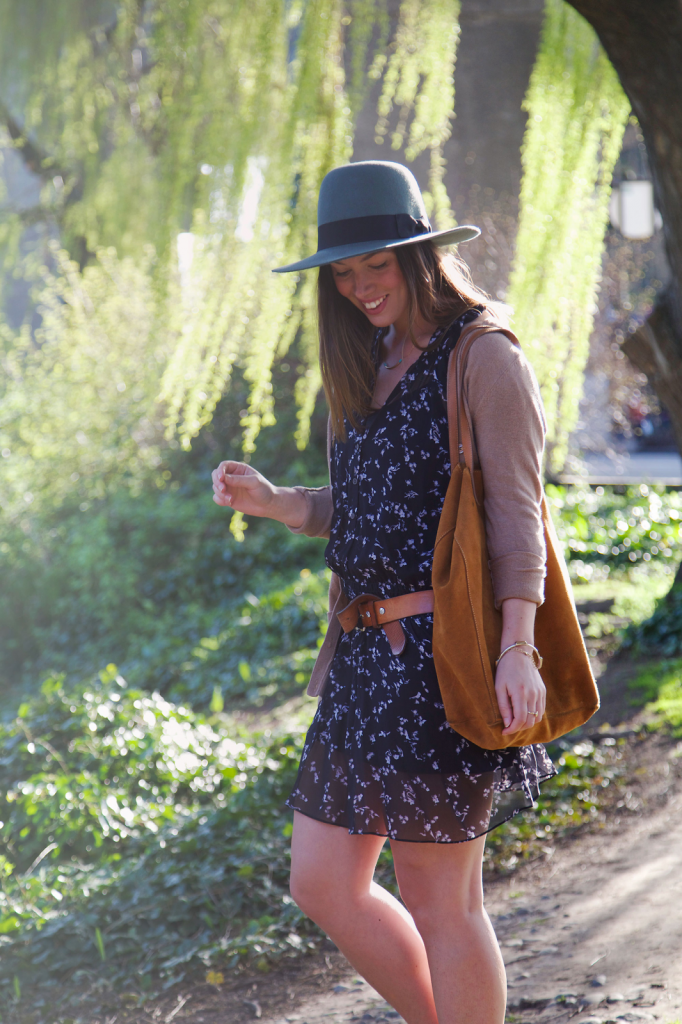 Club Monaco dress, cardigan & booties c/o Old Navy,
I spent all of yesterday recovering from Saturday night's bachelorette (the less details shared the better, so let's just say it was…intense) and the one thing that finally helped me de-hangover myself was spending a couple hours walking the Sea Wall. As much as it's the last thing I want to do after a big night, getting a bit of light exercise and fresh air is the best thing to do.
I wanted to be comfortable obviously but with the sun out in full force and temps legitimately nearing summer levels, I still wanted something breezy and springy. Love how this floral dress by Club Monaco works for this transition period with a cardigan and fedora – as soon as it gets even hotter, I'd just need to ditch the sweater, hat and swap in some strappy sandals or heels for the booties! Love pieces like this that work across all seasons.
On another note, I am officially never drinking again. Or at least not for the next little while. This 27-year-old body just can't handle it anymore. And on that note, thank you to everyone for your sweet birthday wishes
last Thursday
! So appreciated it! Happy Monday everyone 🙂