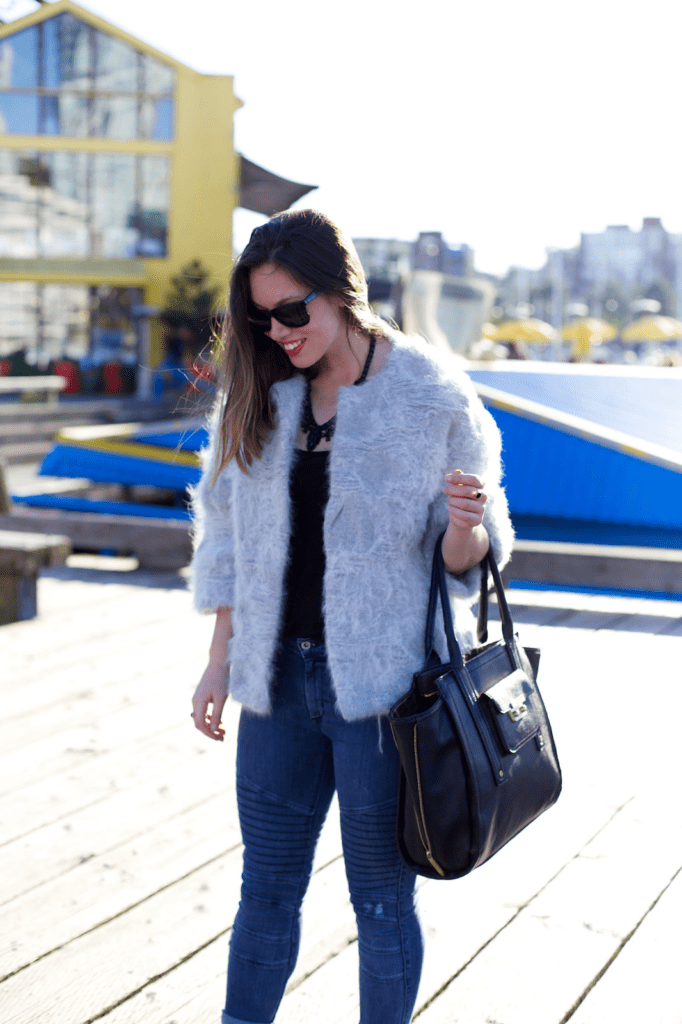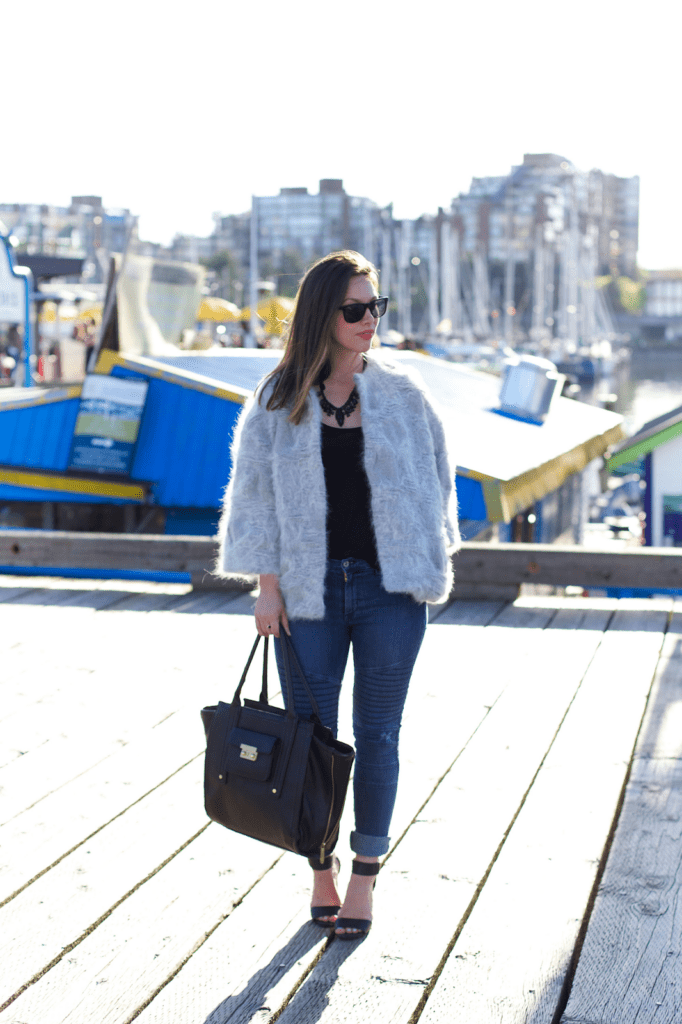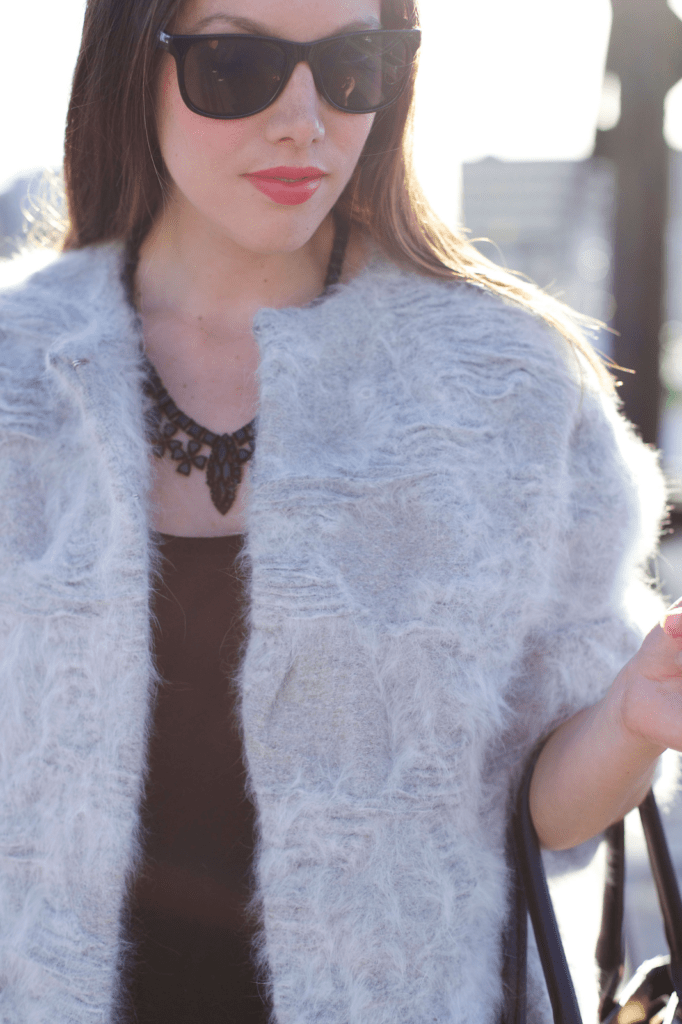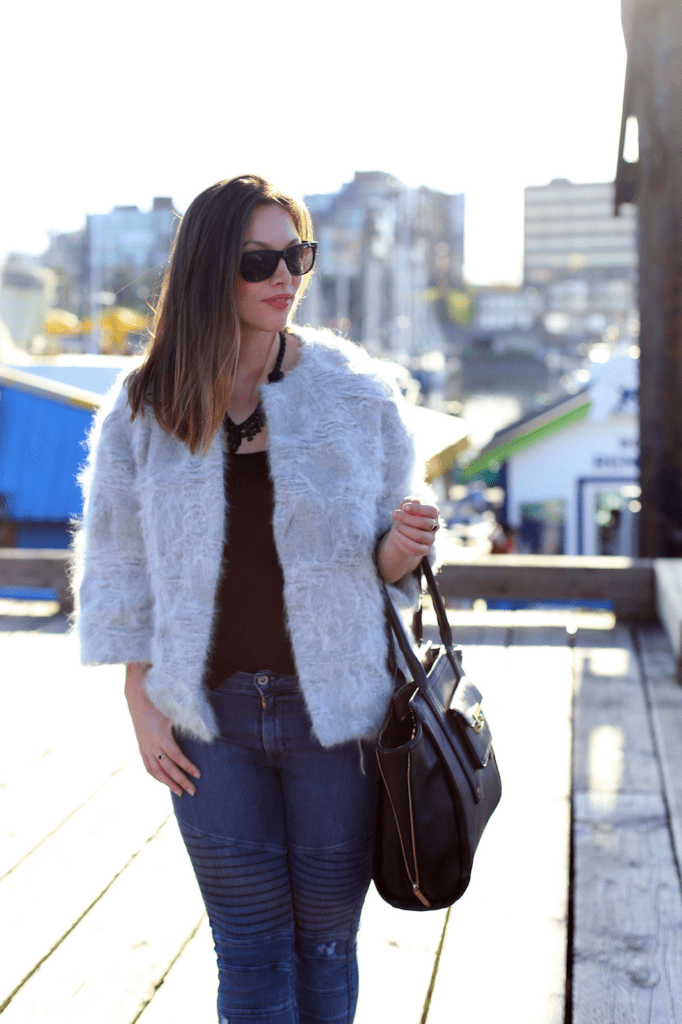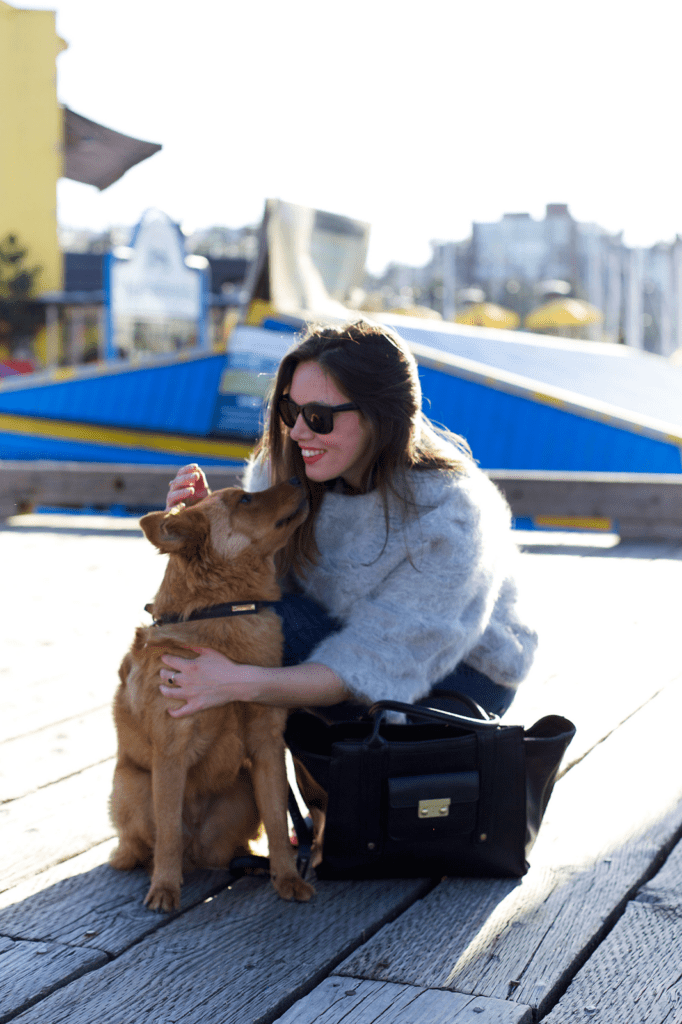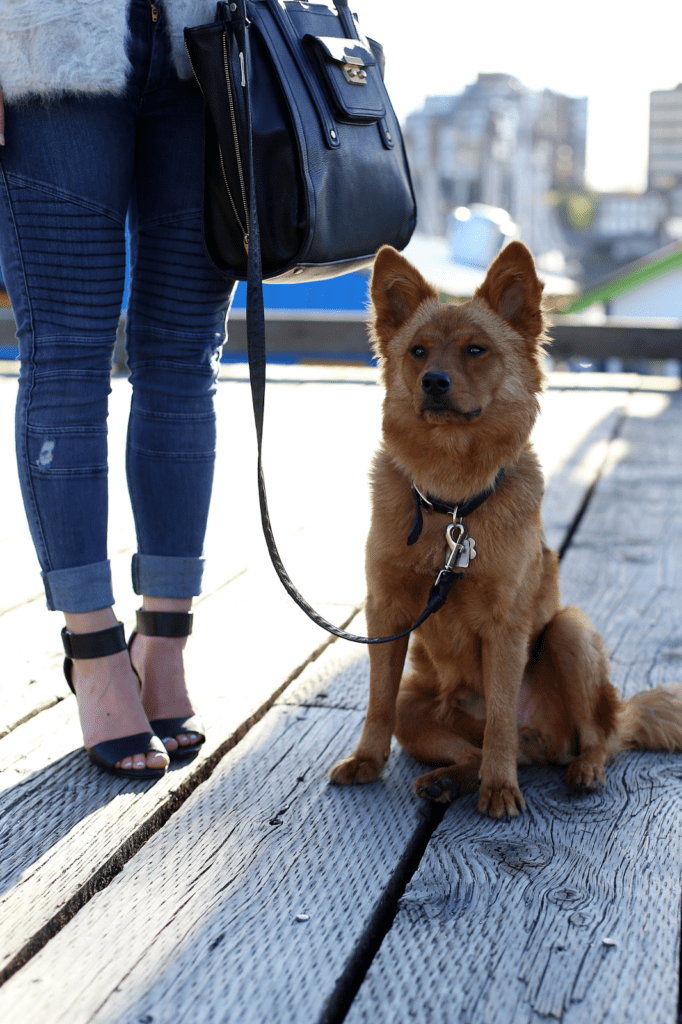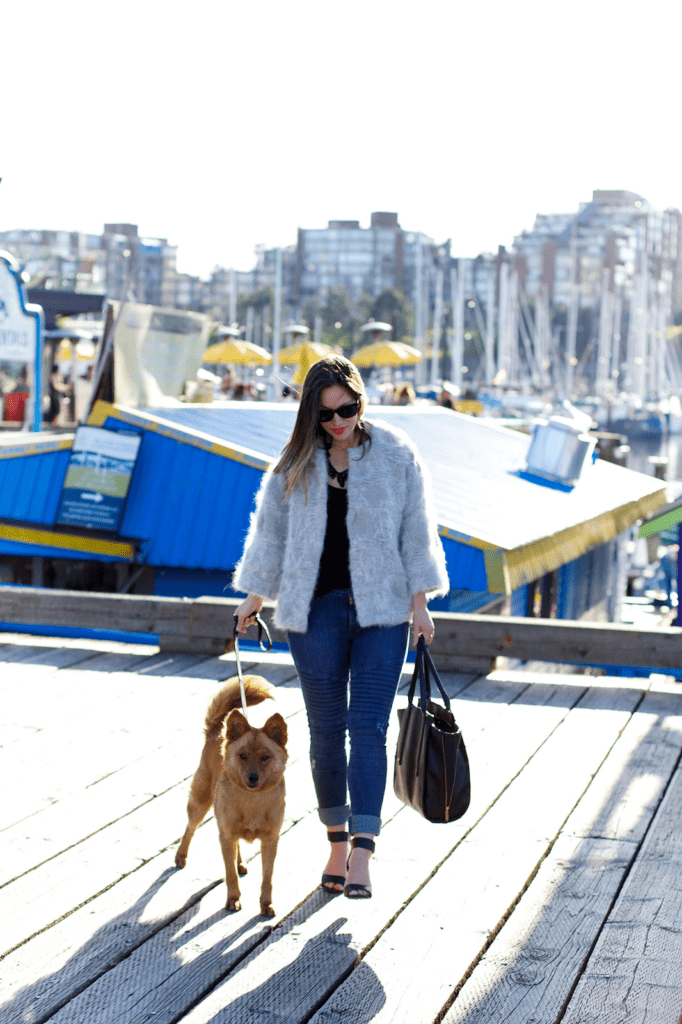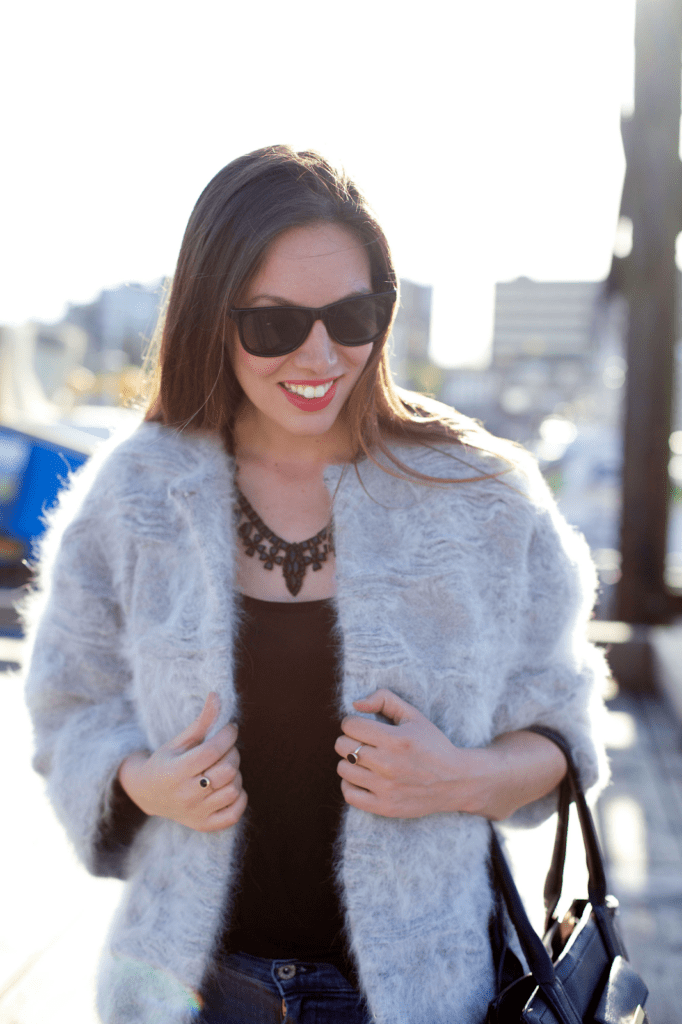 Oh hi! After somehow only sleeping four hours the night before (post-
fashion show
buzz had to wear off, thanks to everyone who came out!) I somehow found myself randomly walking the length of the Sea Wall to David Lam park after work yesterday, hopping on a False Creek ferry to meet my girl
Lily
and her very kind boyfriend (who snapped these pics, thank you
Rez
!). I stole her dog, chatted about a fun shoot we have in the works and then all of a sudden found myself at my pal
Erin
's event at Caché. Meandered home afterwards in a sun-soaked daze to play guitar and have burgers up on the deck with the boyfriend, watching the
most amazing sunset
go down.
Basically, the crux of this story is that it is officially beginning to feel like summer. No sunny strolls, rooftop hangouts or random ferry trips would have been in the works even a couple of weeks ago and this new development weather-wise has honestly put me in the best mood ever. Of course, it also helped that I got to play with Maximus,
Lily
's adorable new puppy – how cute is he?! Since Bailey left I've become really open to just taking people's dogs for walks…for free. Or just popping a squat in the street to pet a stranger's dog…for five minutes. Long story short, I think I need to start thinking about getting myself a dog again soon, especially if he ends up being as cute as Maximus!
Speaking of dogs and by association animals and by association furry things, my pimp jacket is back! I found it stowed away deep in the back of my closet and much to my boyfriend's chagrin, I'm big pimpin' yet again. For as many times as he complains, I get at least twice as many compliments, so deal with it in your life, MATT. Being in the exhausted/semi-delirious state that I was, I just paired this standout
Obakki
number with my current favourite skinnies by
James Jeans
and simple black accessories. When you're wearing a pimp jacket, you really don't need too much more adornment, I guess.