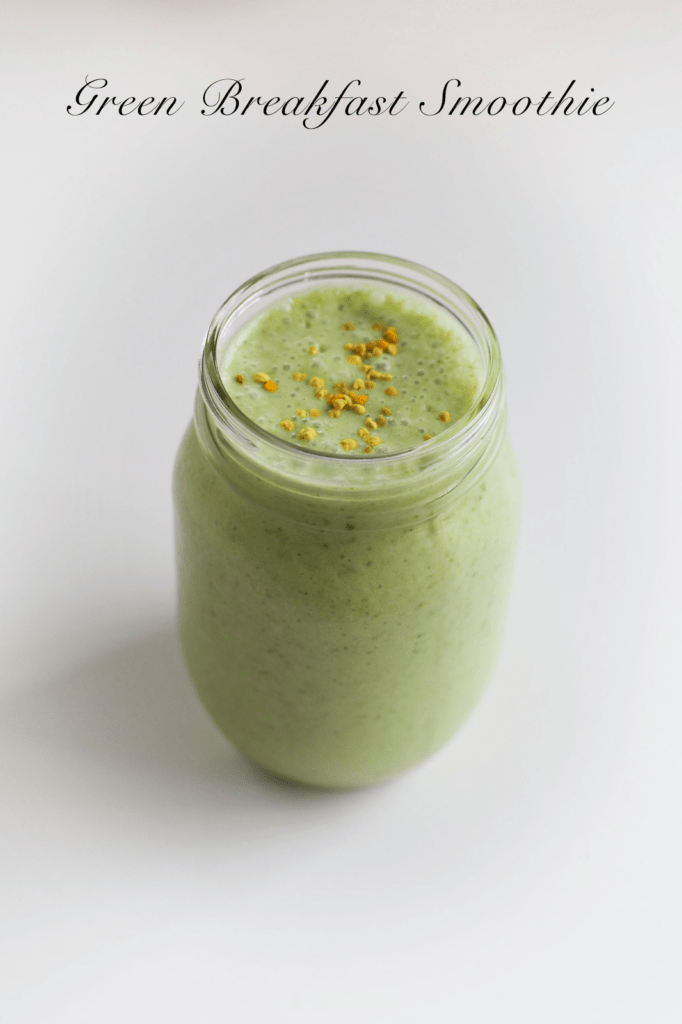 So excited to share a little something different with you today! I'm on my third round of
Whole 30
this month (on Day 5 and
feeeeeling
good) and this green breakfast smoothie has been my go-to every morning. It is
the
most convenient and time-effective (and delicious, obvs) way of getting your nutrients in. So without further ado, check out the full recipe after the jump!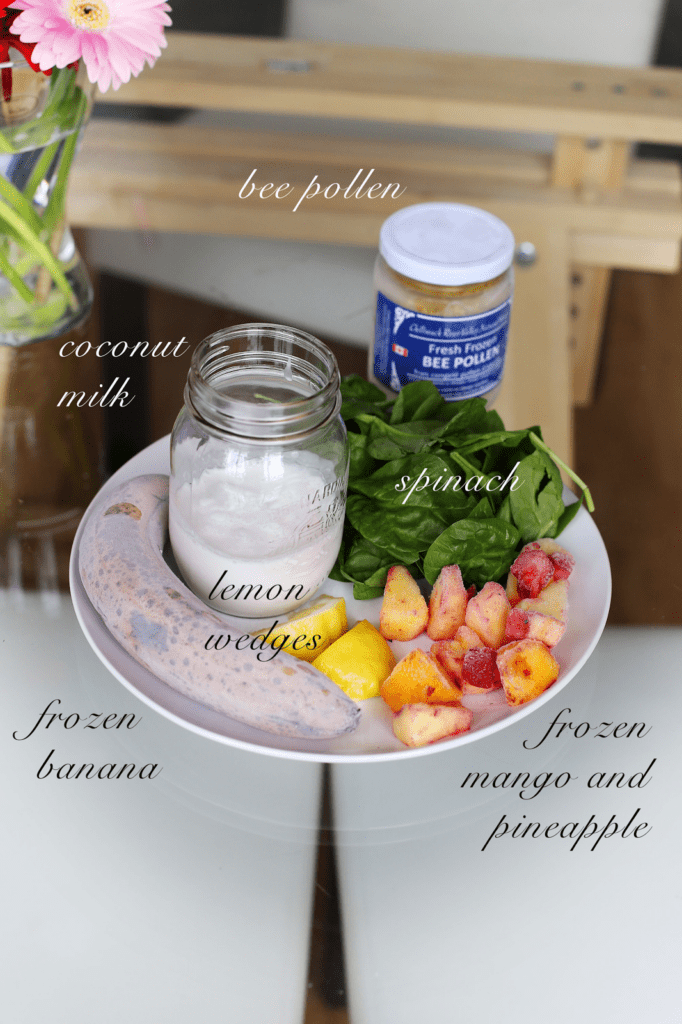 My freezer is quite literally filled with frozen bananas – they make such a difference! Your smoothies end up tasting so much thicker and creamier. Grab one frozen banana, a heaping handful of spinach, about a cup of coconut milk, 1/3 cup or so of frozen fruit (I love frozen mango, pineapple and strawberries), plus a couple wedges of lemon to squeeze in (extra dose of Vitamin C and it brings out the flavour of all the other ingredients!).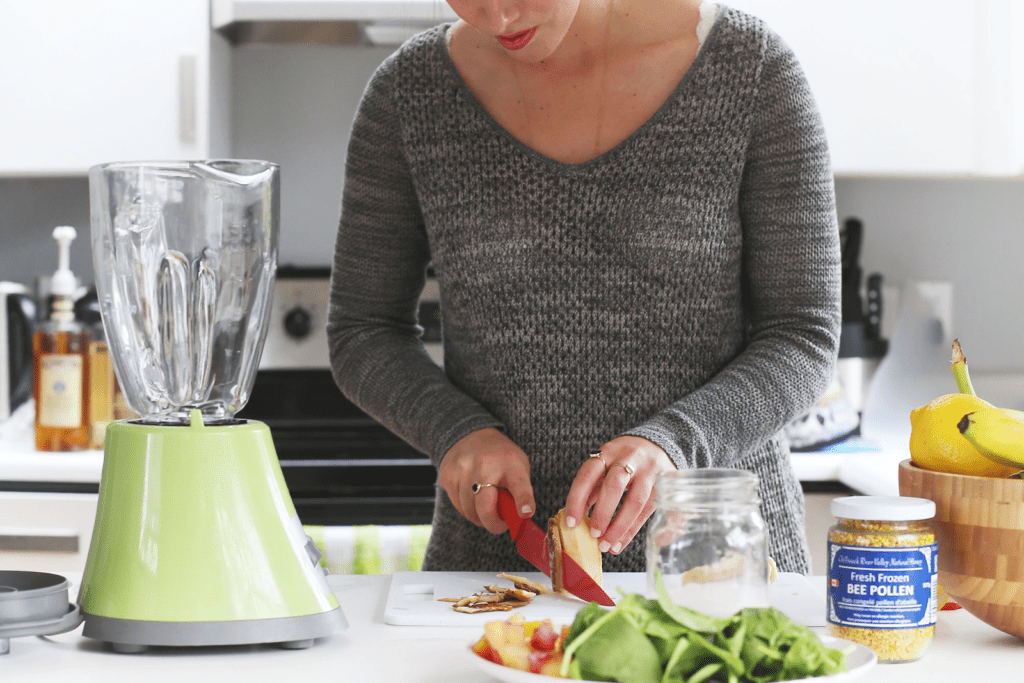 So because I'm exceptionally stupid, the first time I tried to use a frozen banana I tried…peeling it (don't make fun of me, pretty sure it was Monday okaaaay). Needless to say, it froze my hands slash was impossible to do. New and much smarter technique: section the frozen banana into threes then just slice off the peel. GENIUS!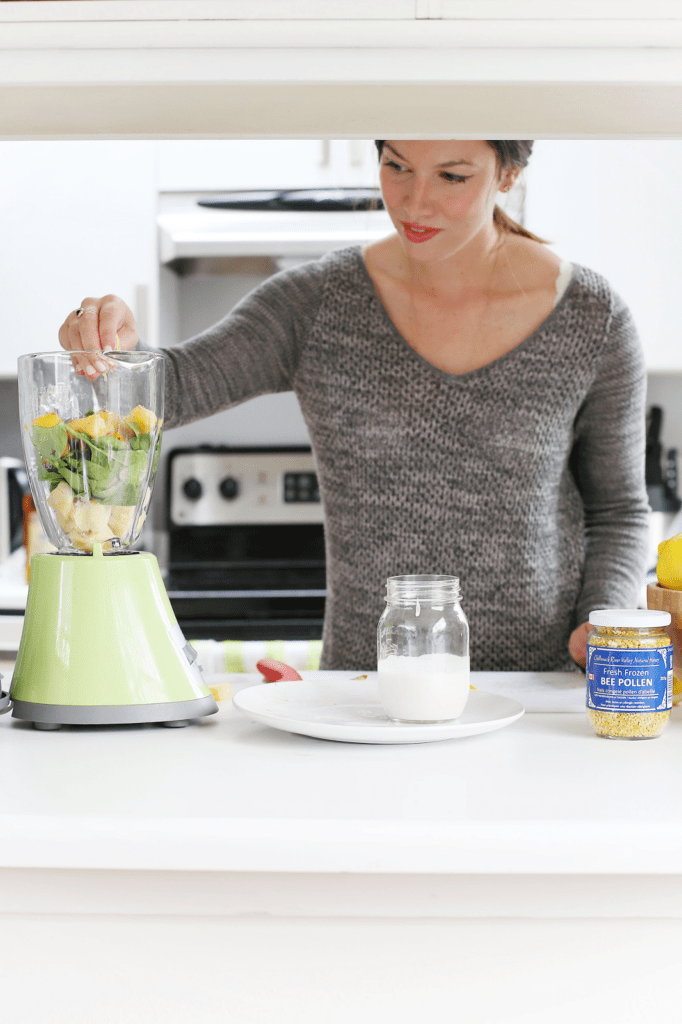 Add in all your ingredients (and squeeze a couple of lemon wedges in!) and add maybe a cup or so of filtered water as needed to achieve the consistency you like. Blend it all together.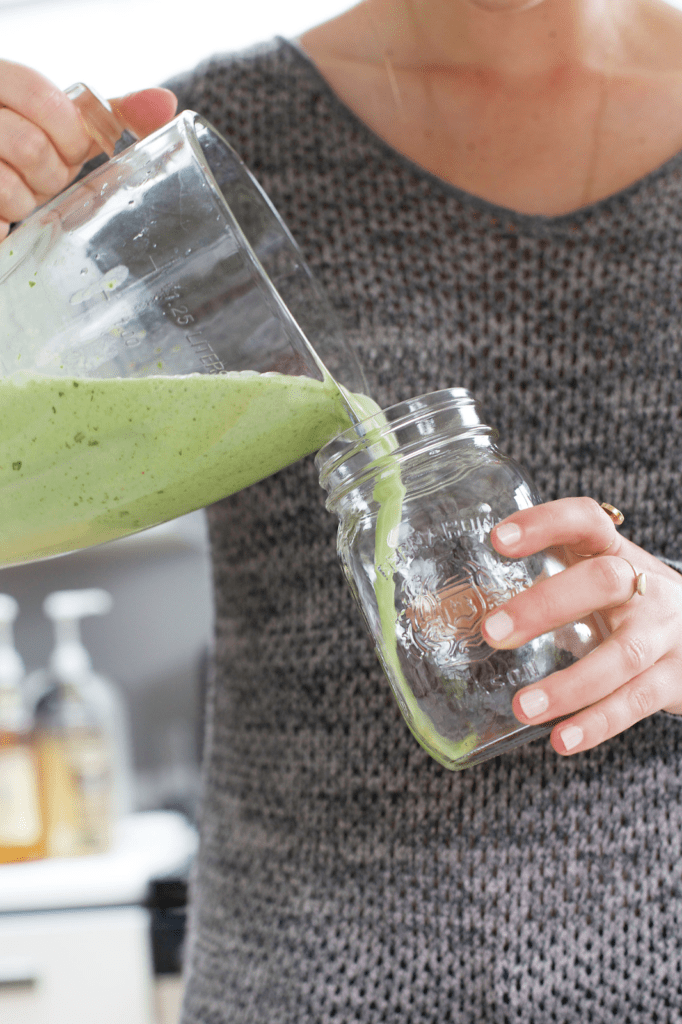 Et voilà!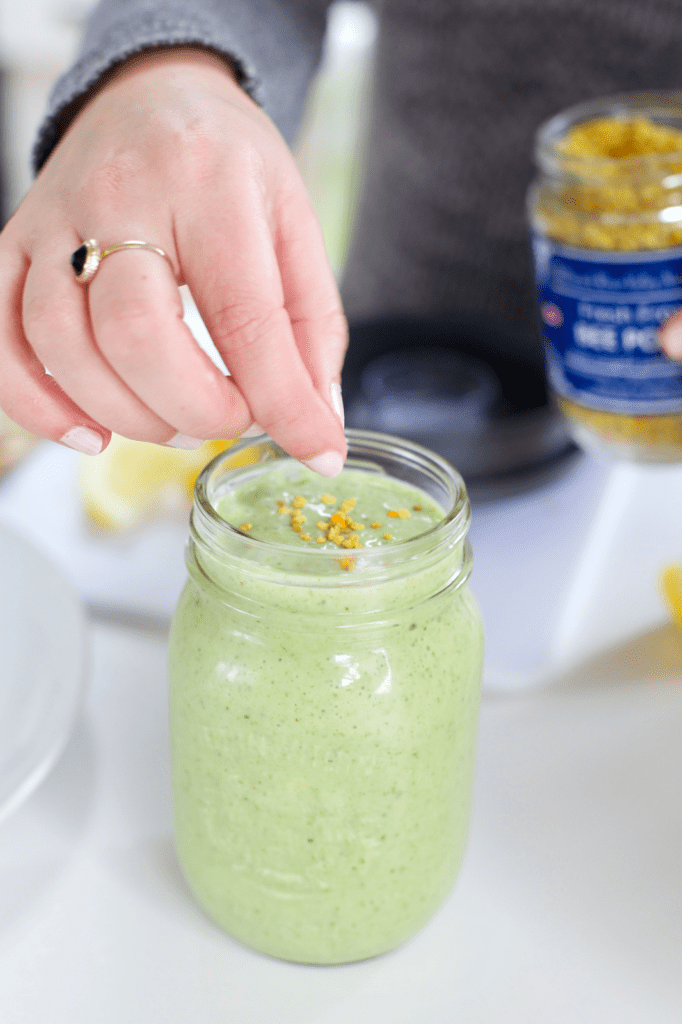 Add a touch of bee pollen on top (more about its benefits
here
), or you could add soaked chia seeds, açaí berries, etc, whatever you'd like.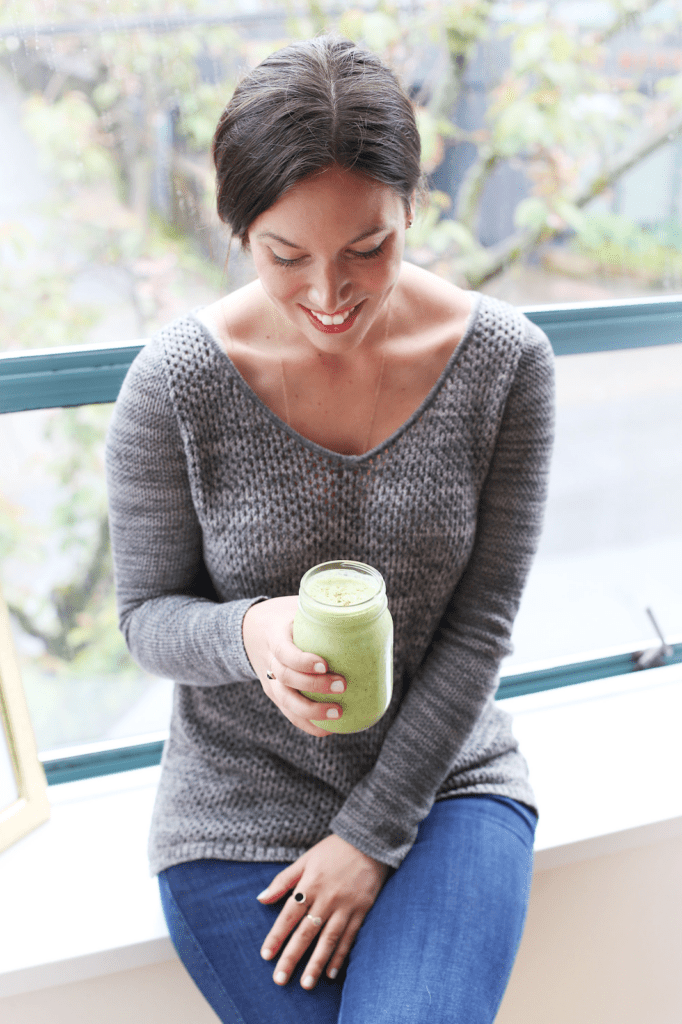 And you're done! If any of you are doing
Whole 30
, moving into a gluten free lifestyle or are just wanting to eat a bit more healthfully, let me know – happy to share more recipes if you're interested! And if you'd like a couple more smoothie recipes, I shared a few on
Instagram
here
,
here
,
here
and
here
!