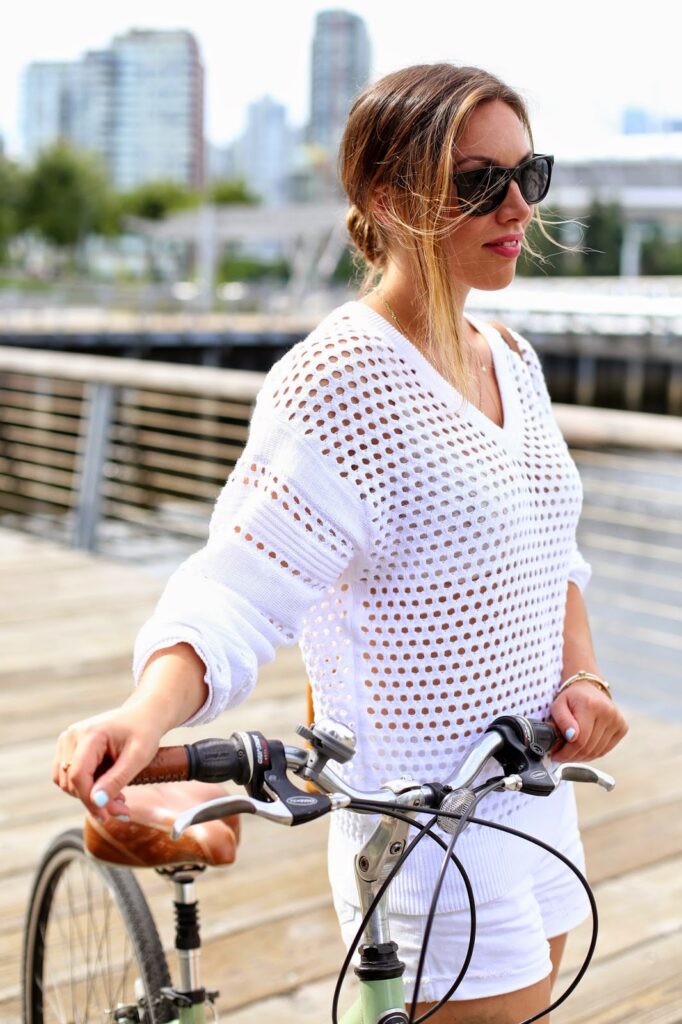 My first and only car accident was about a month after I got my license and it involved me, my dad's car and a stationary wall. Needless to say, I decided shortly afterwards (slash as I was sitting in a totalled car having somehow gotten into a head-on accident with an underground parking lot wall) that driving wasn't going to be my forte. I've commuted since then exclusively on my trusty bike Mojito, even bringing it all the way to
steamy Toronto
for my summer at
FASHION
. Bike chic is its whole own style game, particularly in the summer when you have the heat to contend with!
Click through
to see my summer style tips for riding in style.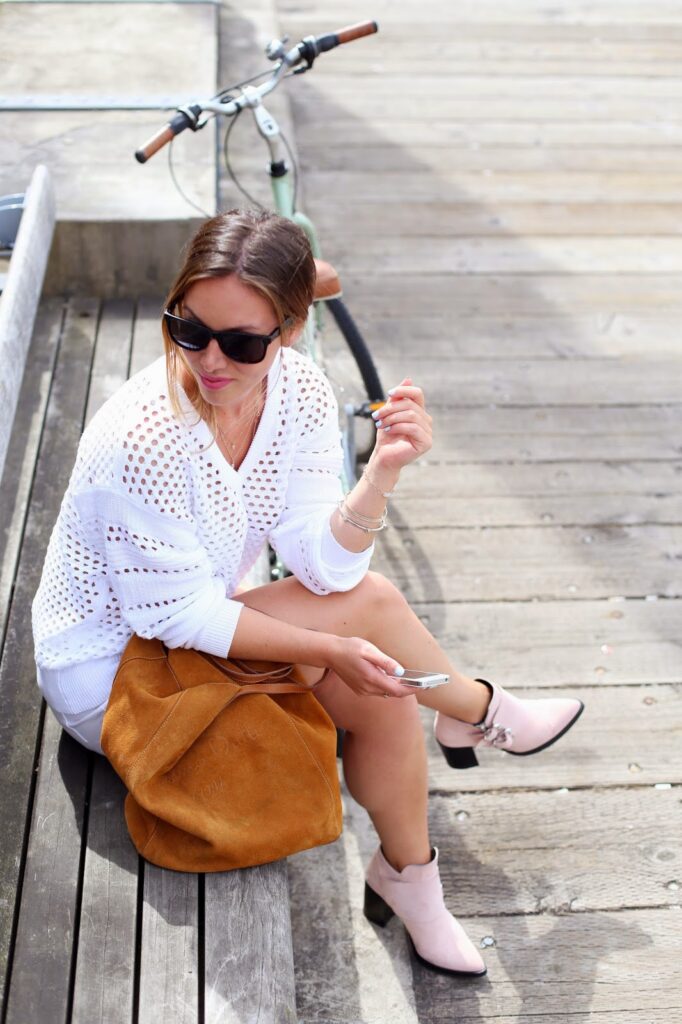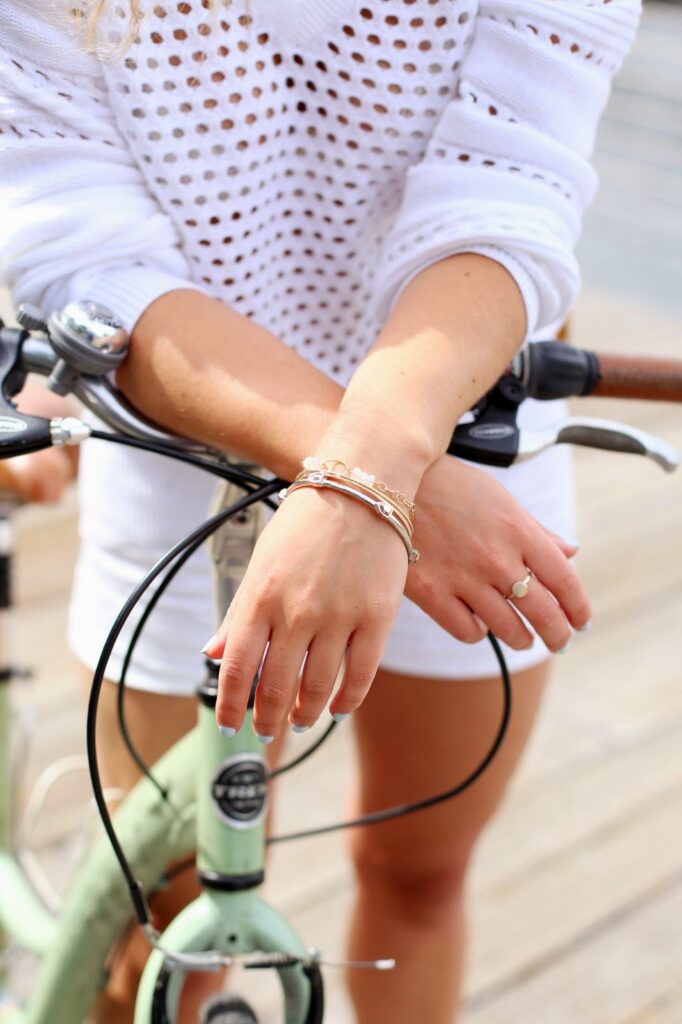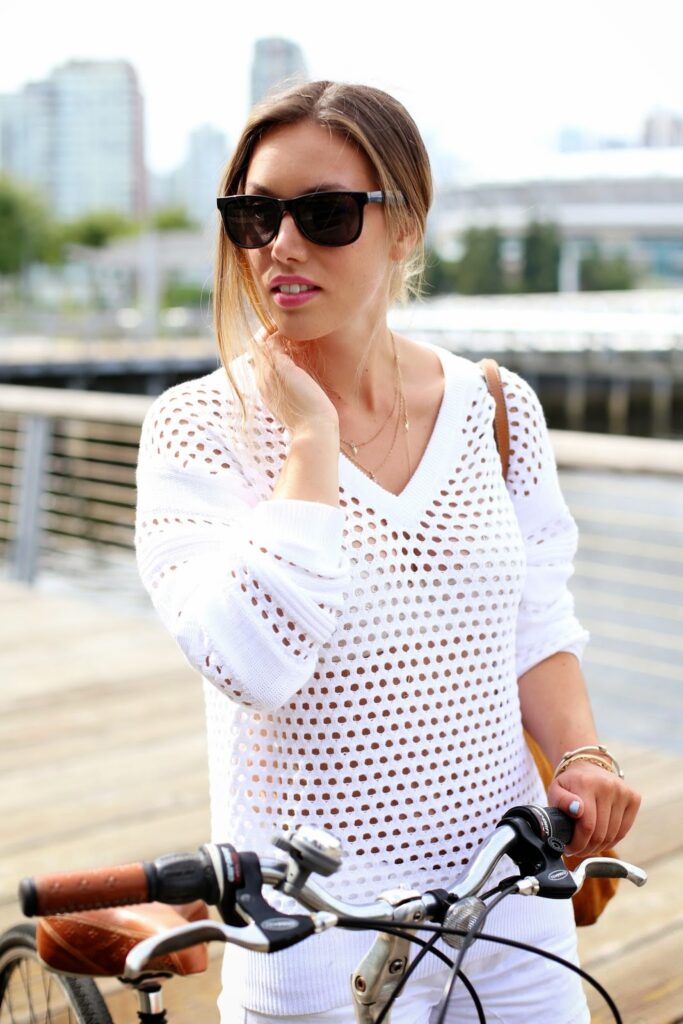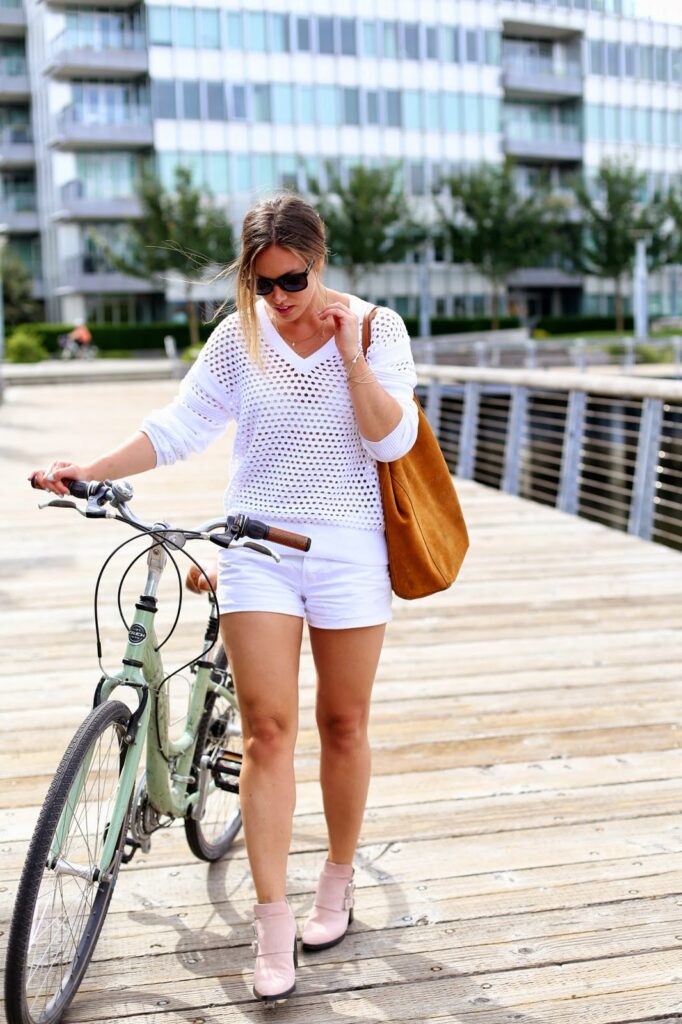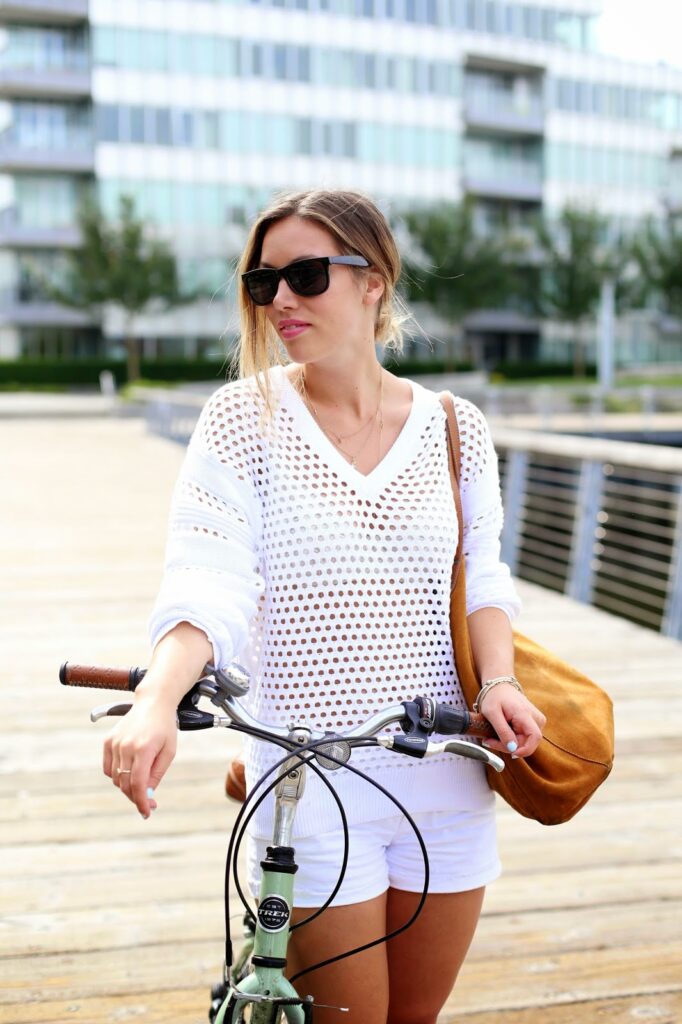 First things first, there are a few cardinal rules to biking in style while staying safe:
Flowy pieces can and will get caught up in your wheels, not to mention they'll get grease all over them (I sadly lost this Club Monaco skirt to a bike ride while in Toronto).
Wedges, booties and flats are your friends – pumps can be doable but really only if you're able to bike at a really leisurely pace. Funnily enough, wedges are actually the easiest to bike with – they help with the kick off!
If you wear pants, keep them fitted or roll up the legs to ensure they don't get caught in the chains!
Other than that, keep your hair in a low-key yet chic bun, braid or pony (I wear a helmet obviously, it's just a bit too ugly to include in these shots – check out
Refinery29's roundup
of helmet-friendly hairstyles!), focus on tone-on-tone or texture play if you want to up the visual interest factor while keeping your look comfortable and if you opt for a skirt or dress, you can always wear
spandex shorts
underneath (you can slip out of them once you get to the office or whatever your destination is) so that in the event that there's a rogue gust of wind, you're covered!
Happy cycling!