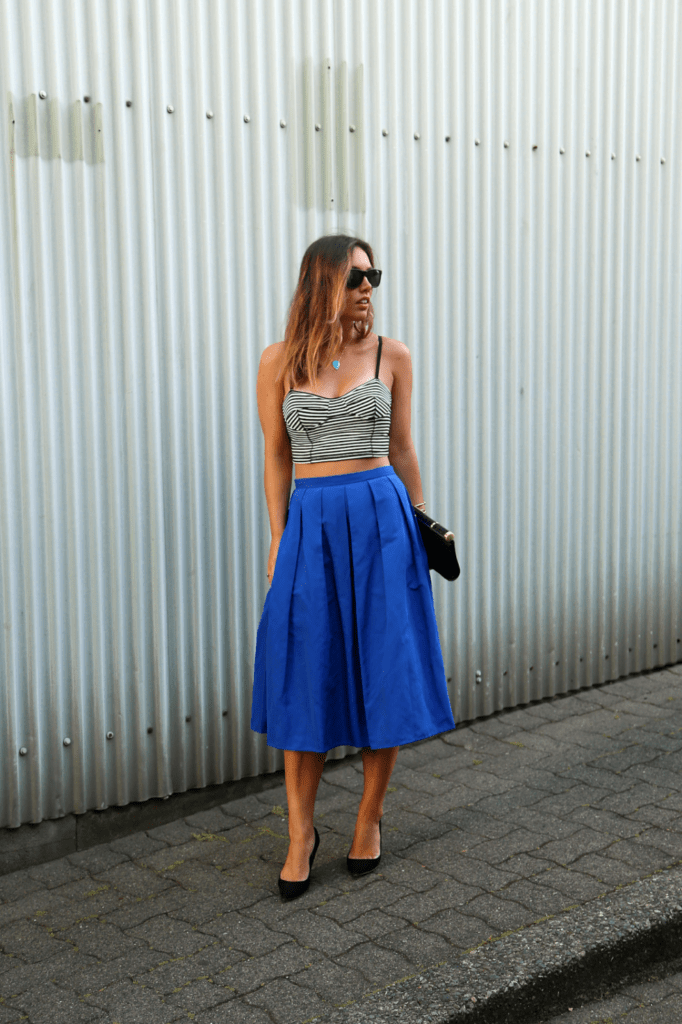 Skirt c/o 424 Fifth, J.Crew heels, Aritzia top,
I sometimes wish I could be one of those girls who manage to look completely "done." I honestly have so much admiration for these types of ladies who look impeccably pulled together from head to toe – total Olivia Palermo types with everything from their coif to their pedicures attended to. Unfortunately, that will never be me – particularly in the summer! But at the end of the day, roughening up something like this stunning, femme
424 Fifth ballroom skirt
with disheveled wavy hair (fresh from the beach!), a relatively makeup-free face and classic men's sunnies stolen from the boyfriend makes the outfit feel more "me," and consequently, more comfortable – what I always aim for when it comes to my style.
Click through to read more
!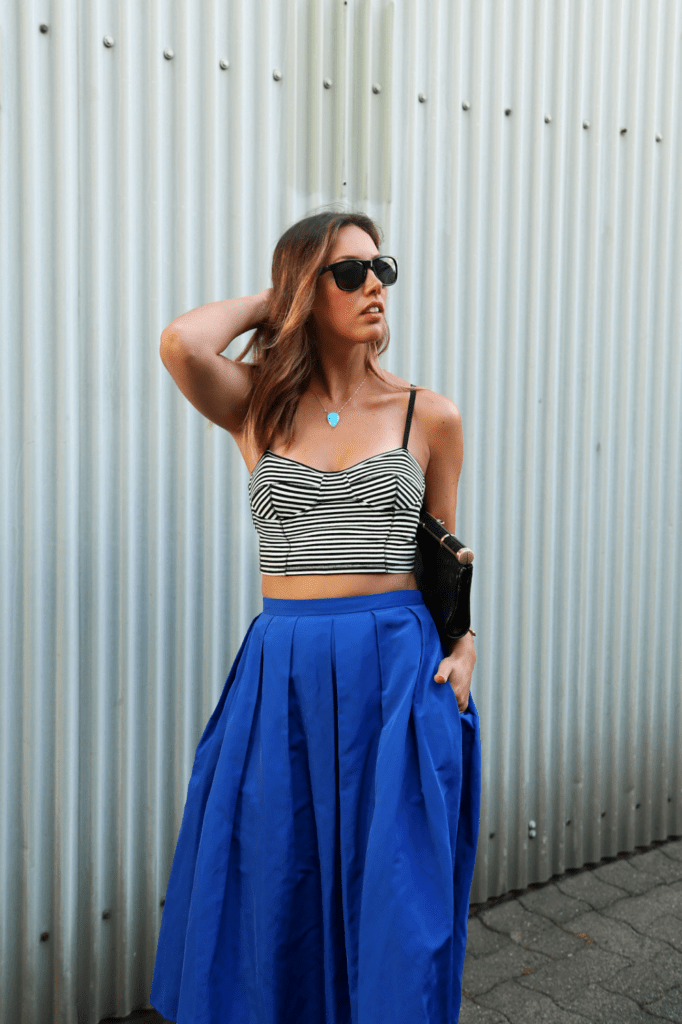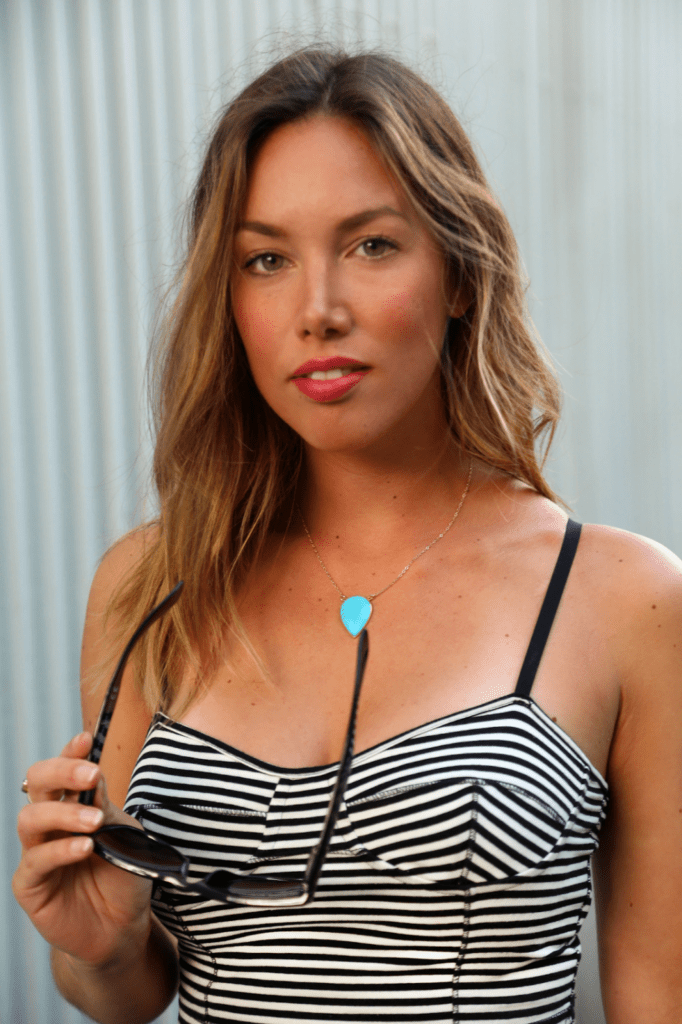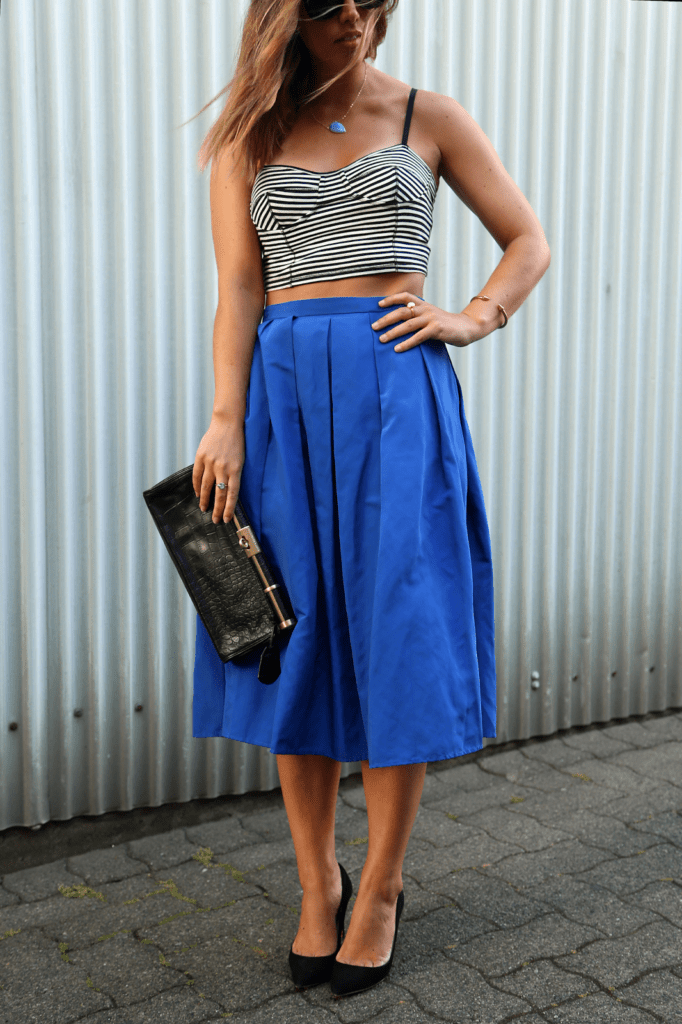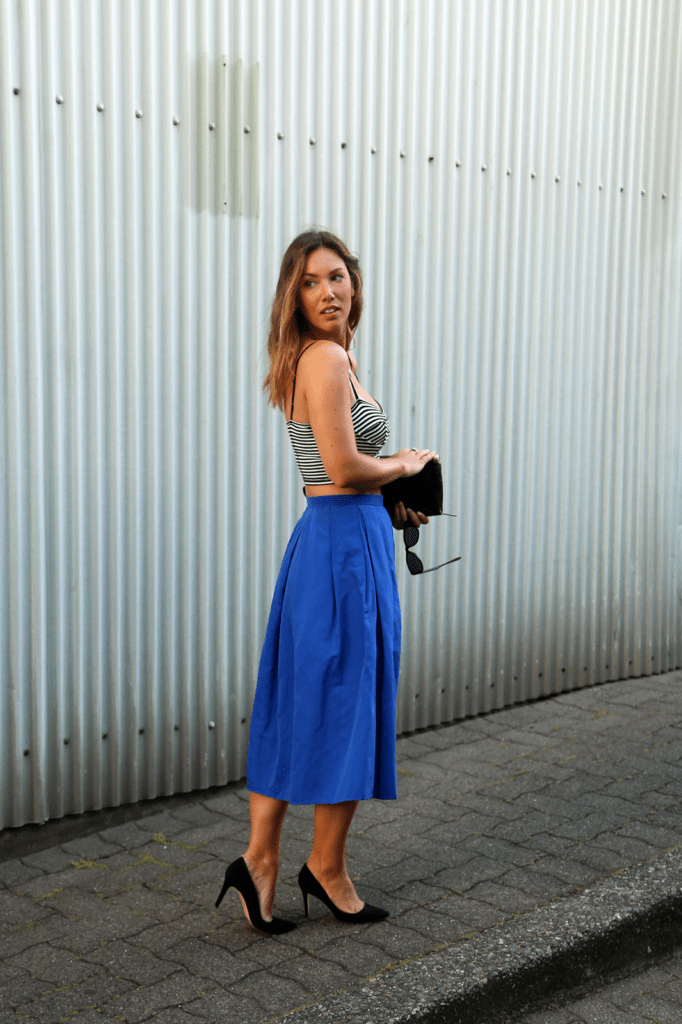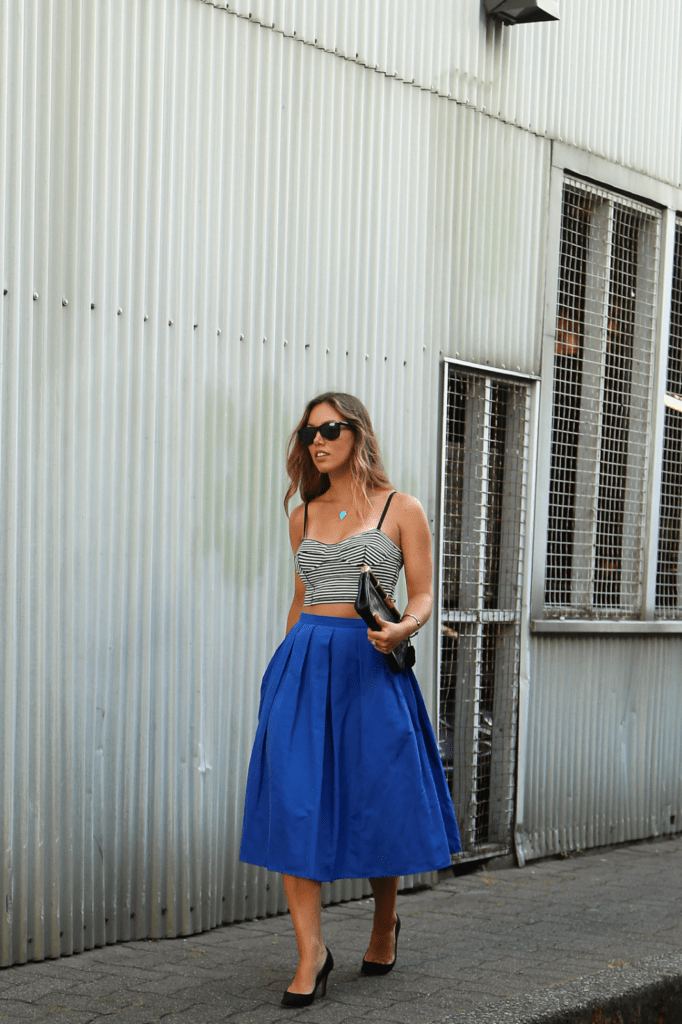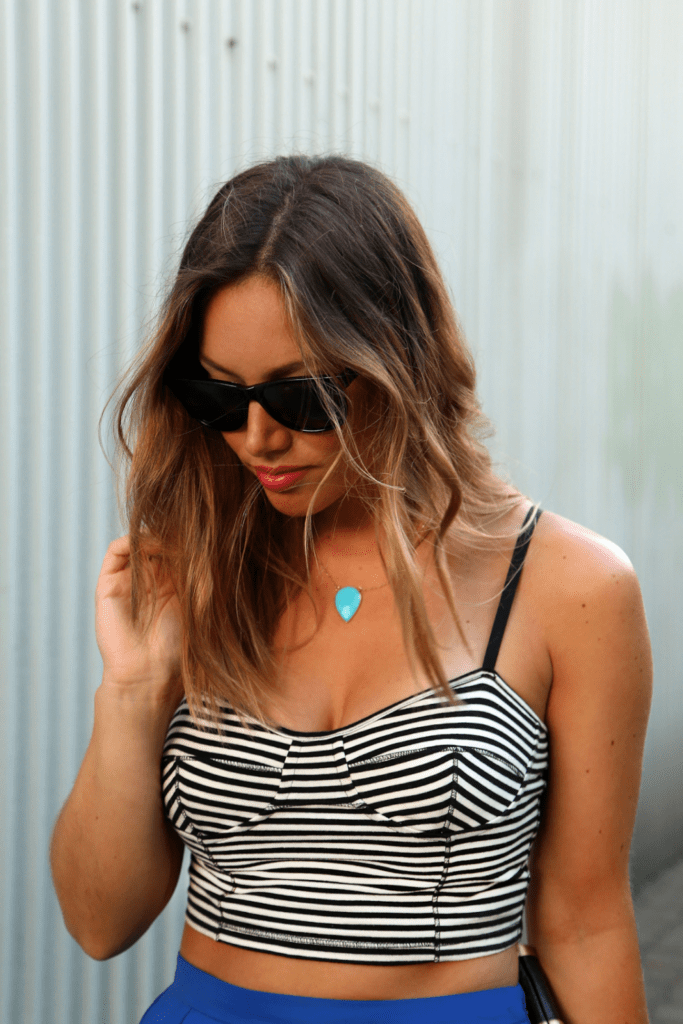 It's these little quirks and details (even if it's the
omission
of grooming or embellishing) that make what could be a totally classic look uniquely yours. Looking for more inspo? See the lovely
Fash n Chips
– the beautiful Christine has been committed to her style for years and I always love seeing the little tweaks she brings to her timeless style.
In other news, had
such
a great time shooting with my girls
Lily
,
Ainsley
and
Jasmine
yesterday – so excited to bring some guest-of-wedding style inspo to you soon! In the meantime, you can check out some behind the scenes snaps on Instagram!