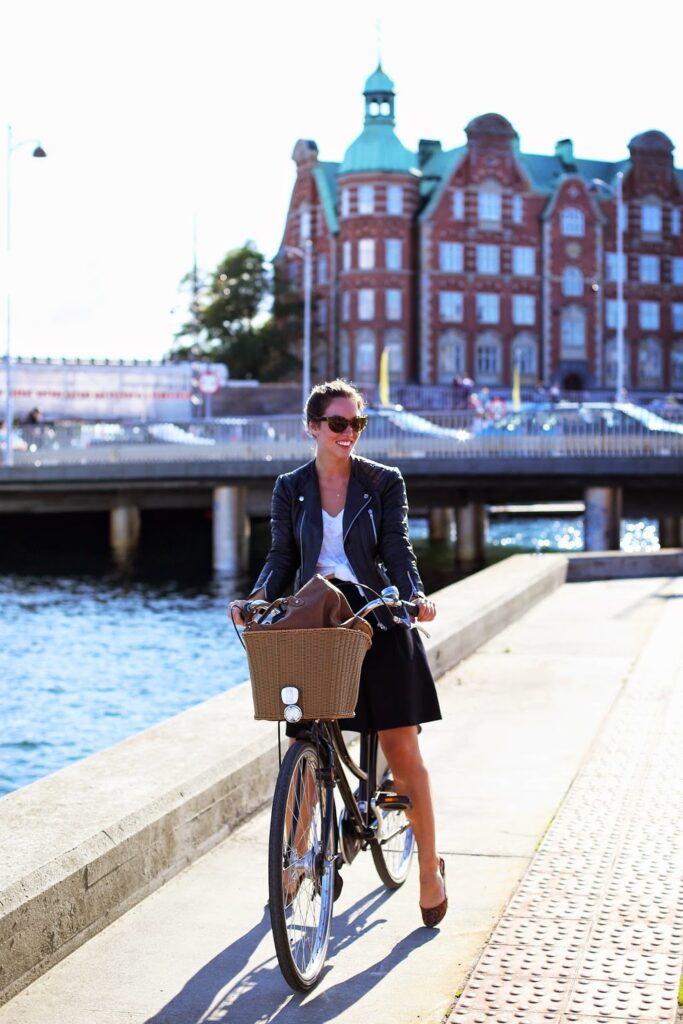 My stay in Copenhagen may have been an exceptionally short one (just 2 nights!) but it was enough to instantly lock in a return again one day, if only to tour around the city by bike again and eat some of the best food I've ever had.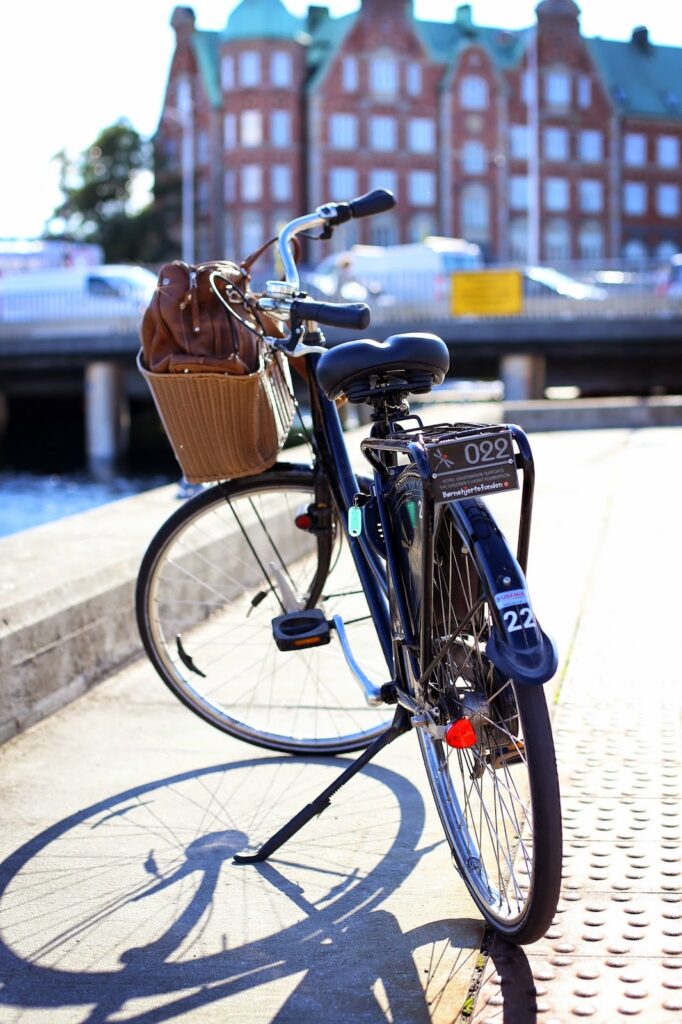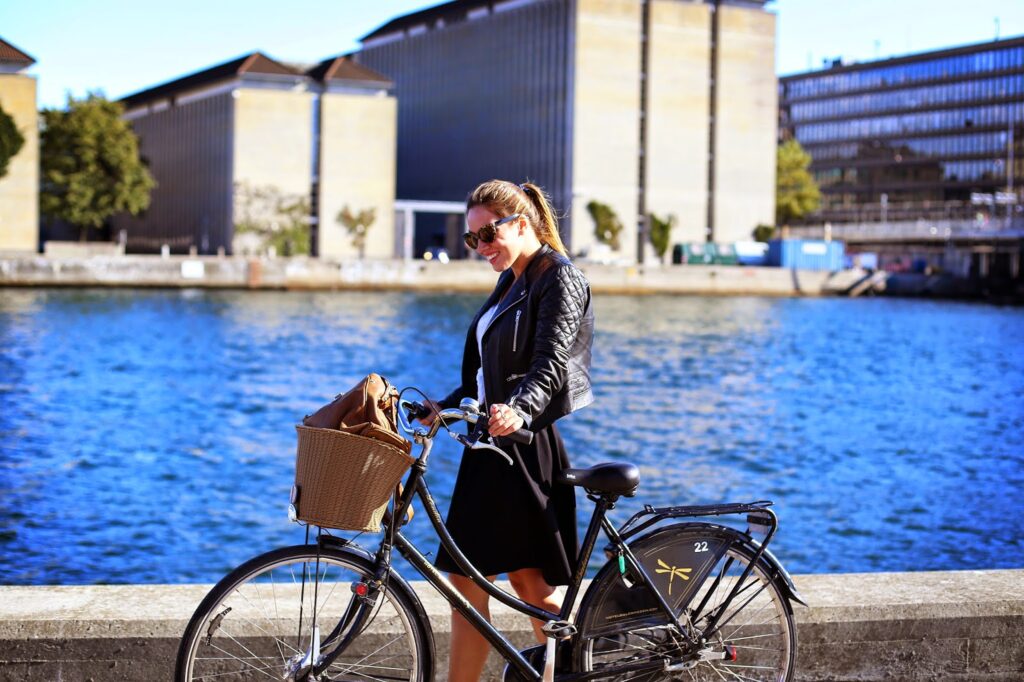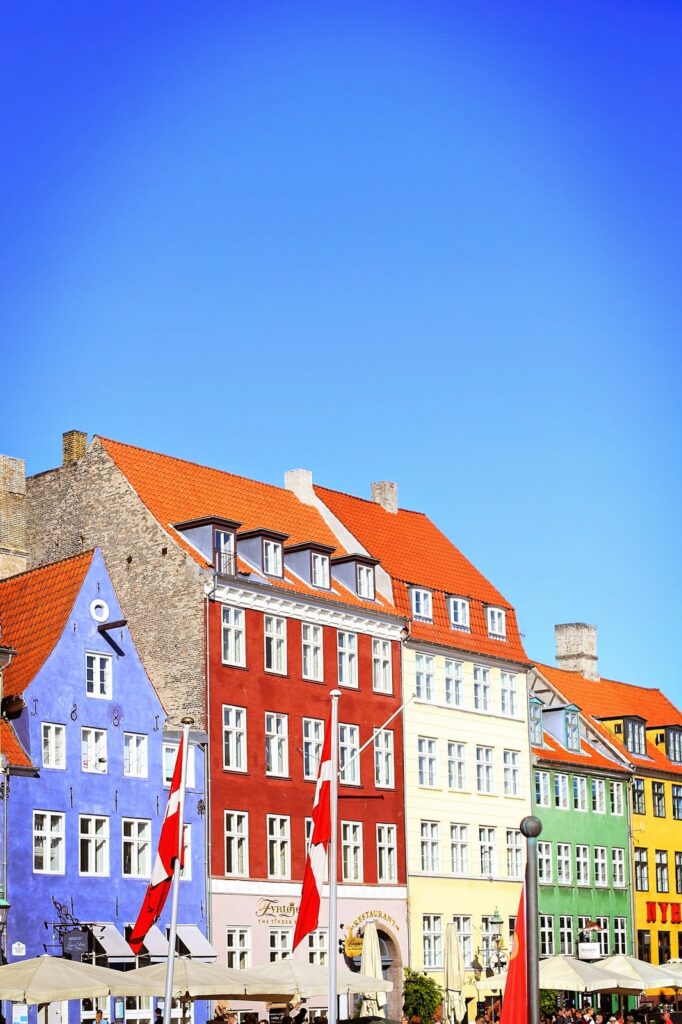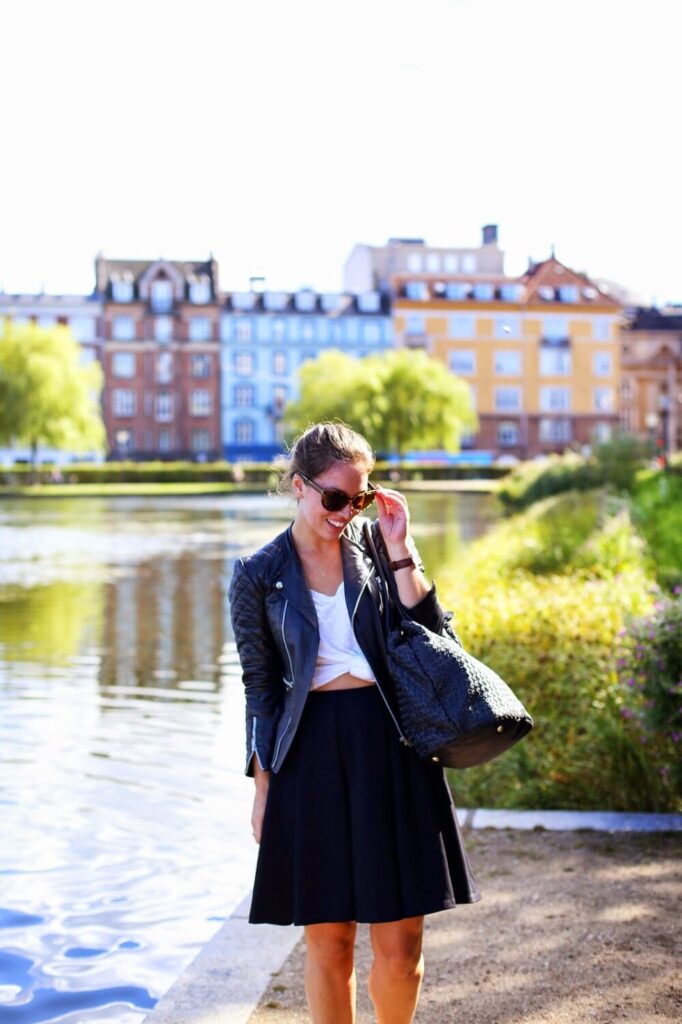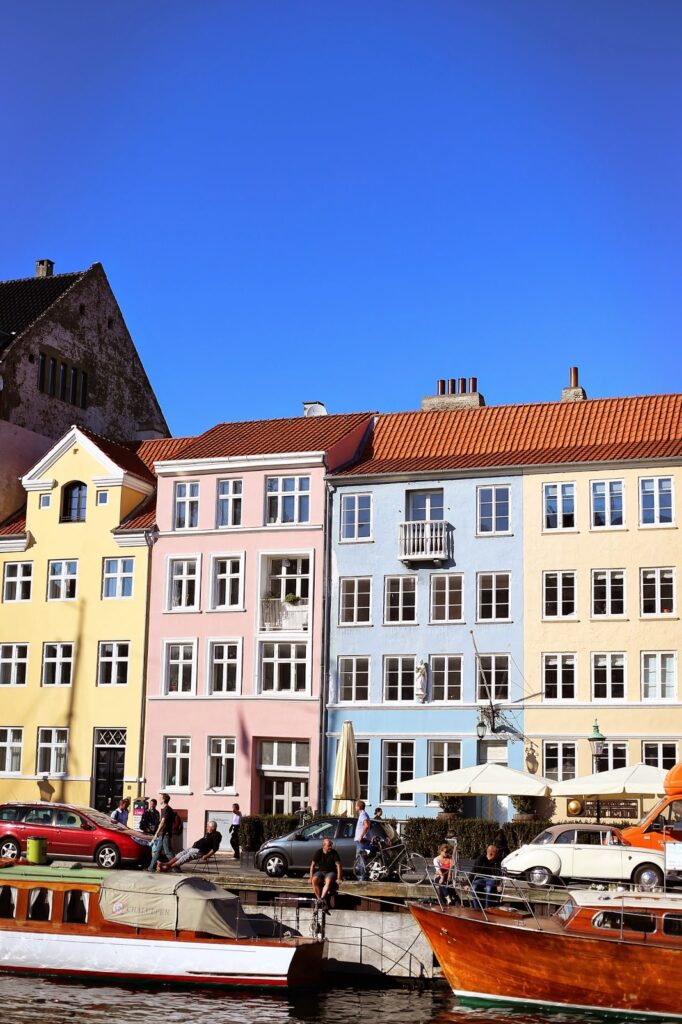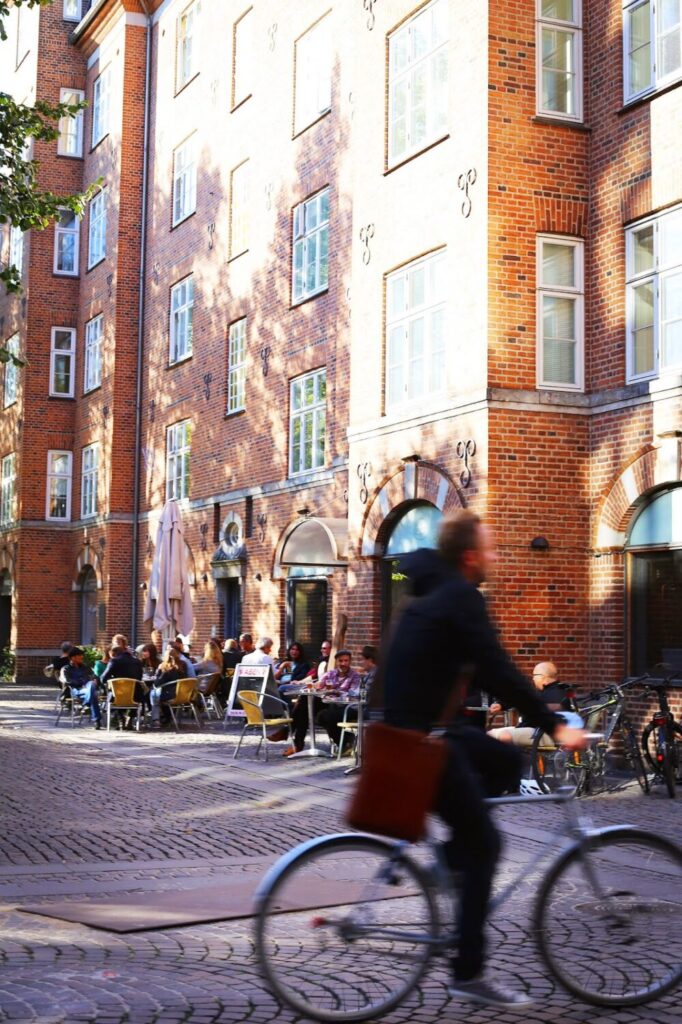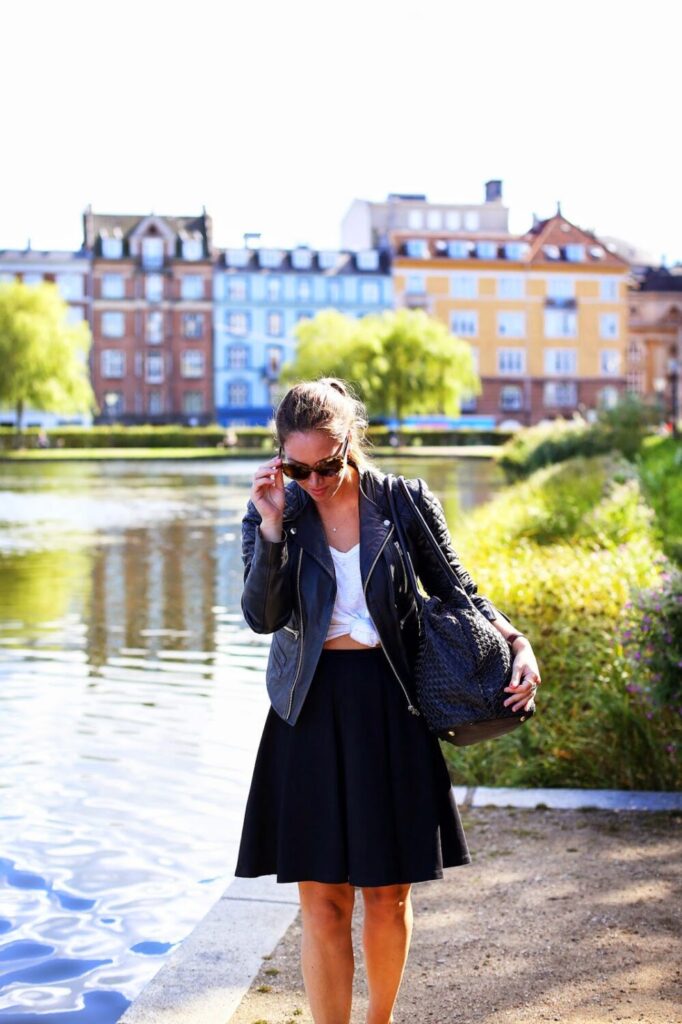 I landed in Copenhagen in the evening after a majorly stressful incident beginning in the Dublin airport. You see, in life we all have these mess-ups that are just so. incredibly. dumb. Fortunately, you kind of learn to never make that mistake again. Well, the night before leaving, I had made just one of those mistakes. I'd booked my hotel (more on it later this week!) online and for some reason, the system rebooted itself and all my previous selections had been wiped. Being midnight in Dublin and maybe feeling a bit exhausted, I just went through it all again but missed a critical step: picking the date. Ugh, it makes feel like an idiot all over again just writing it out now.
 Anyway, as I was literally about to take off to Copenhagen in the late afternoon the next day, I get an email from the hotel saying I was a no-show last night. "What are they talking about?? I didn't pick last night!!" My stomach literally just bottomed out when I realized the mistake I'd made and I started freaking out as I heard my boarding call. Worst of all, all the rooms were taken at the hotel and I didn't have time to research where else to stay before having to take off. Thankfully, with a quickly hammered-out email and the kindness and understanding of the hotel I was staying at, everything worked out just as I was leaving and I not only had a beautiful room to stay at during my trip in Copenhagen, but I also got tips from the hotel for where to get the most out of the city's uniquely Scandinavian culture.
First of all, you need to see Copenhagen by bike. You see more of the city, you get a little exercise in, but most of all, you get to commute around like a true local and to just experience this extremely important way of life for them. Christin, my best friend from high school (who I hadn't seen in 9 years because she lives in Germany!!) made it to Copenhagen the next day and we incidentally got caught in two "rush hours" biking around during the day. Pretty unnerving because it was my first time riding a back-pedal bike and those Danes really move fast but it was also amazing to see how these bikers just cut through the city like fast-flowing rivers – people, cars, everyone stopped for them. They completely had right-of-way everywhere in the city. As someone who commutes by bike back home, it was so refreshing to see how safe it was for bikers to get around and in turn, how they were given such precedence in the city.
Anyway, enough about the bikes, though you really do need to just rent one if you're there. The other thing I absolutely loved about Copenhagen was just how clean, bright and beautiful everything was. It's been voted consistently the top city in the world for cleanliness, happiness and a whole other slew of awards, and it definitely made sense when I was there. Whether we were biking through Nyhavn or walking around Sankt Jørgens Sø, all of the buildings were so vibrant and the sky was so bright – I'm fairly certain the sky is just brighter and bluer in Copenhagen.
But more than anything, I fell in love with the food. The only reason I'm not bawling about how much I miss the food now is because I'm in Portugal, which has easily been one of the top areas for food. But yeah, seriously…it was unreal. From the amazing Danish breakfast I had at the hotel (dense bread with jam spread on top, the best yogurt I've ever had with almonds and honey and amazing coffee (finding good coffee has been my top mission this entire trip) to
the
 best burger in the world in the Meatpacking District (try swapping out your usual white bun for dense rye bread next time…seriously the most amazing thing ever) to an incredible apple pastry whose name I can't remember the morning we took off for Germany, I honestly could've spent a whole week in Copenhagen just discovering the city's best food. Worth noting that the world's best restaurant (
Noma
) is located in Copenhagen – if you're there for a few days, definitely try to get a reso there well in advance.
Stay tuned for my top recommendation for accommodation come Friday and in the meantime, follow along on the adventure on Instagram
@tovogueorbust
! I've fallen for Portugal so hard that I'm staying another 8 days in the country after Matt leaves me Friday here in Lisbon to go back home (wah). I'll be first surfing for a few days in Lagos and then headed up to Porto to take in the city before probably  jetting off for Paris! Will be there during Paris Fashion Week and can't wait!