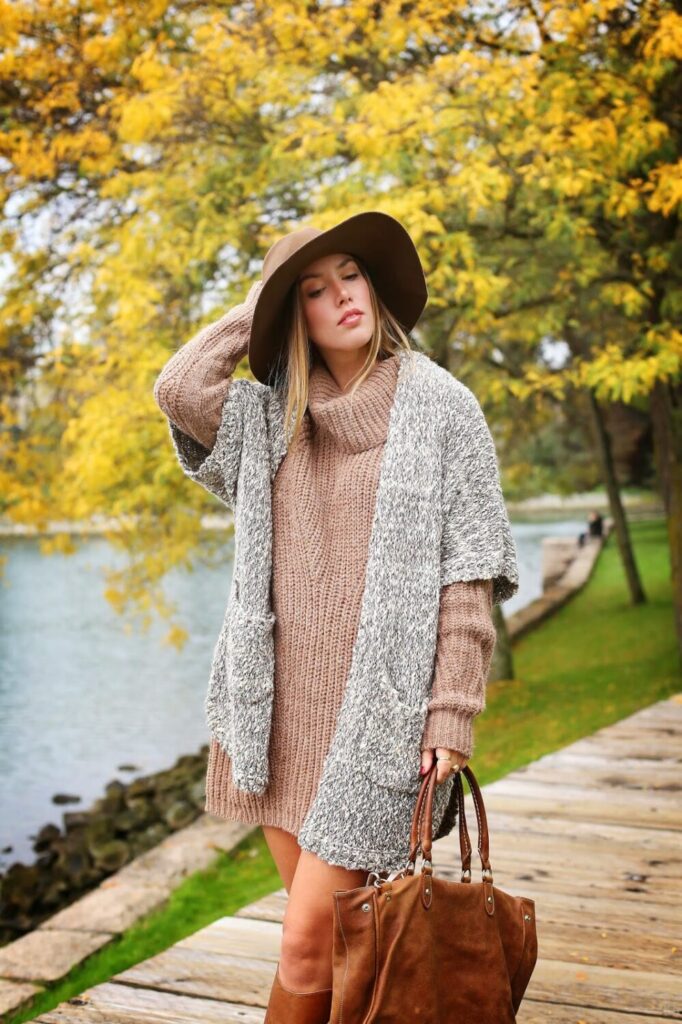 I was expecting a bit of jet lag once
I landed
back home in Vancouver from Europe last Friday, but I didn't anticipate getting completely knocked off my feet with an awful cold too. With the exception of one hot yoga class (had to nap afterwards…lame!) I've been mostly just lying around home or dragging myself to Granville Island for soup for the past few days. The only advantage to feeling under the weather when it's grey out? It's officially time to take advantage of sweater weather!
Click through to see the full outfit and read my tips
on layering knitwear, styling sweater dresses and beating the cold (or
a
cold, in my case) in style.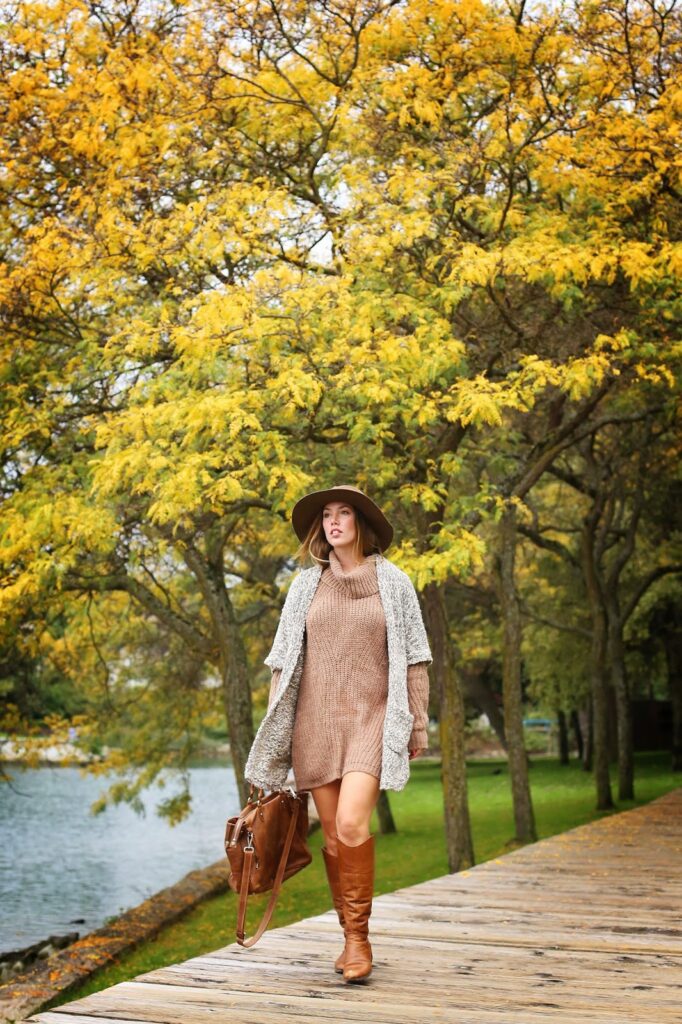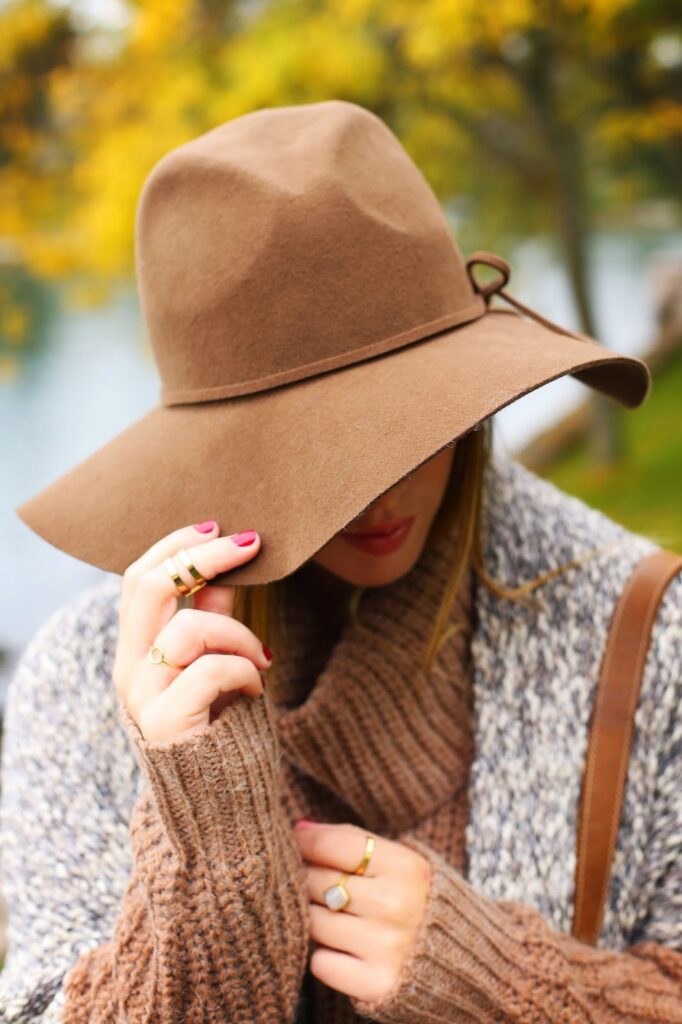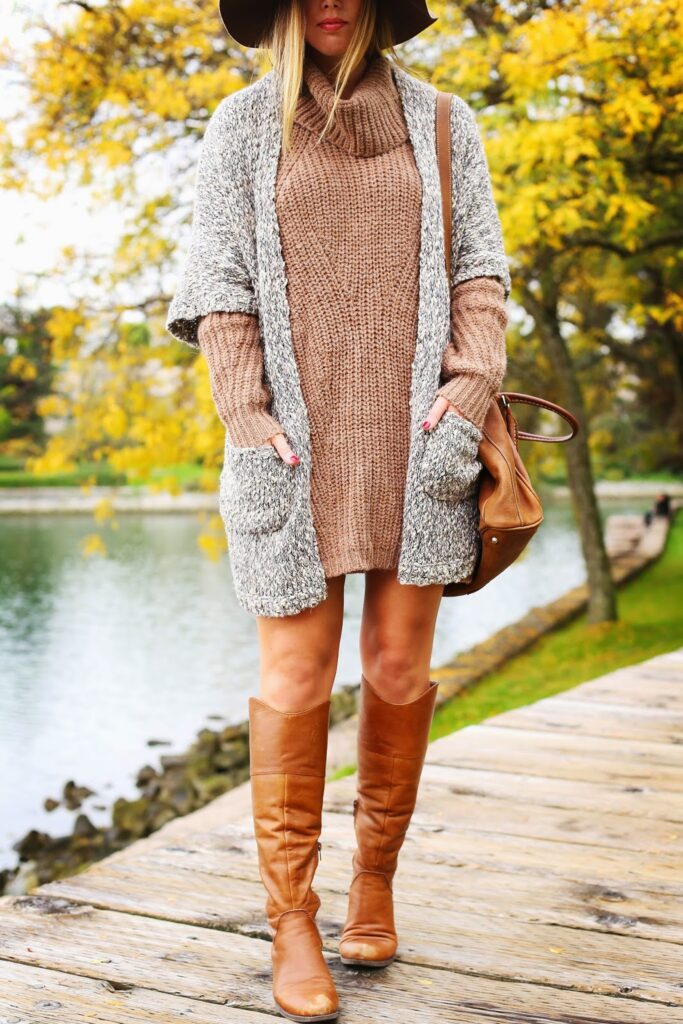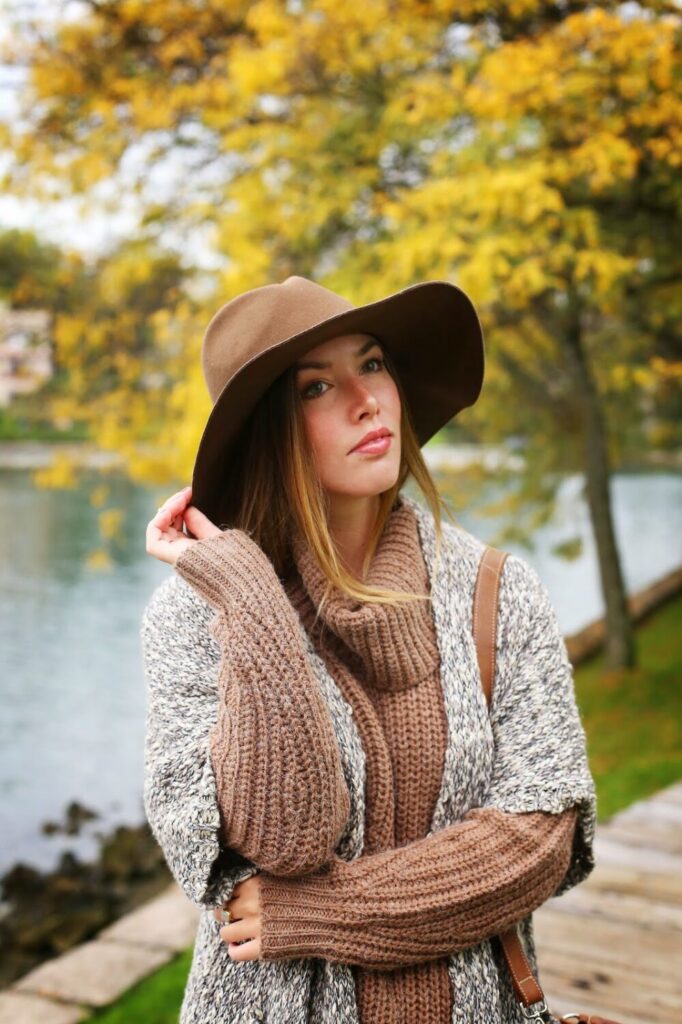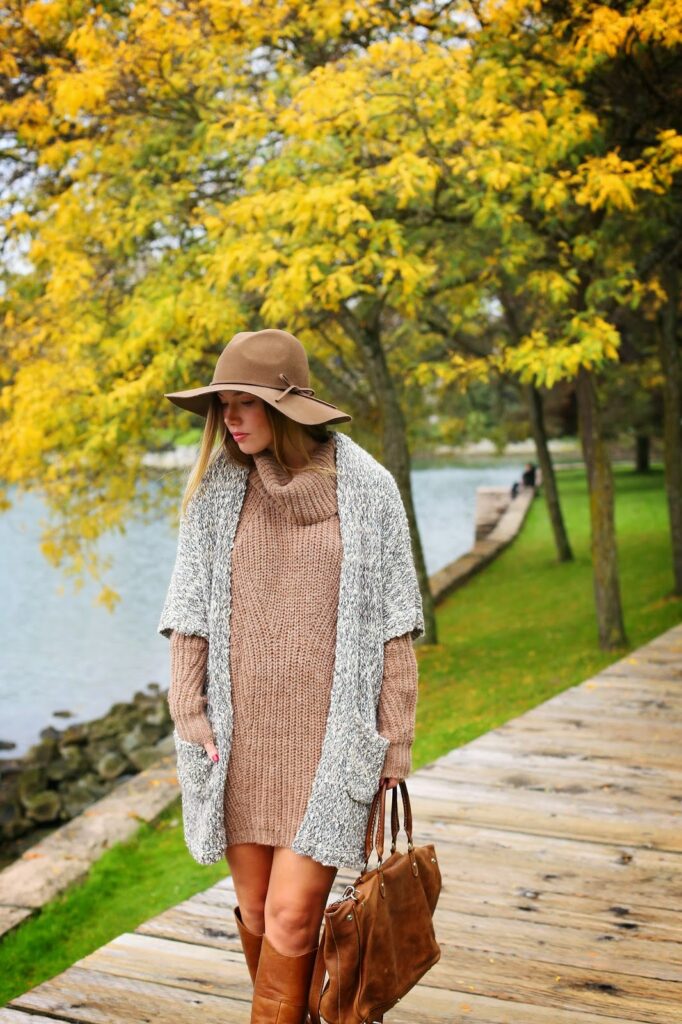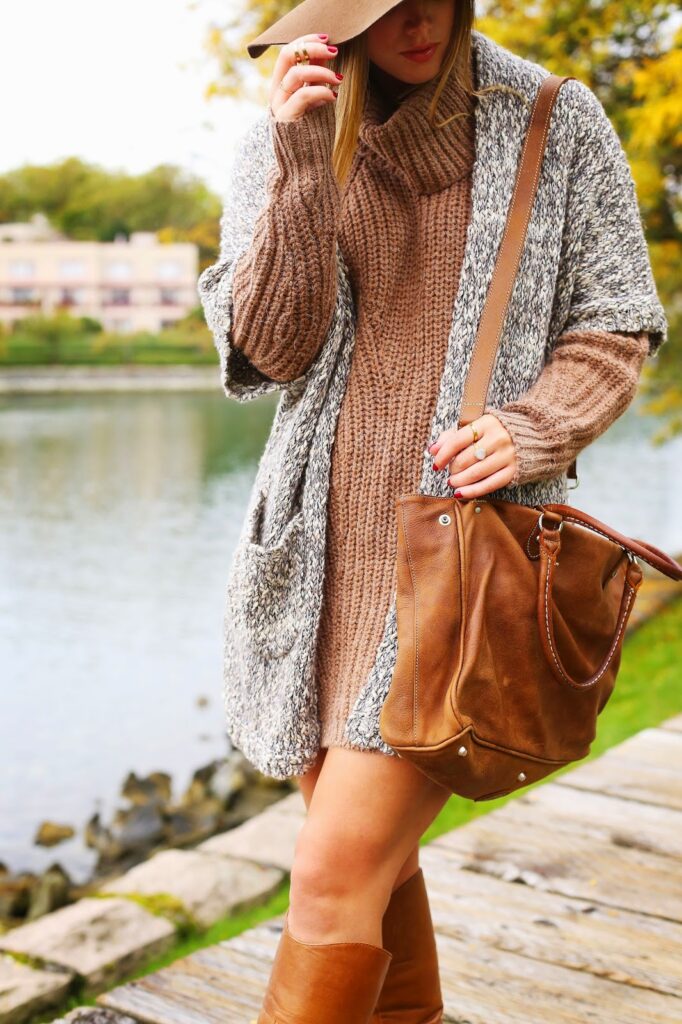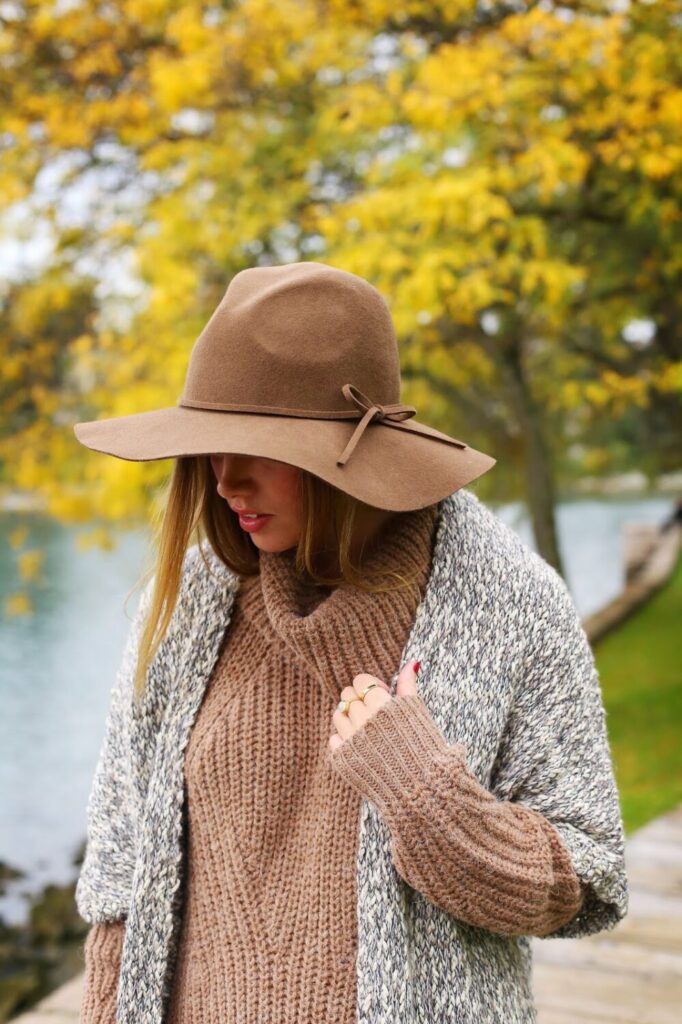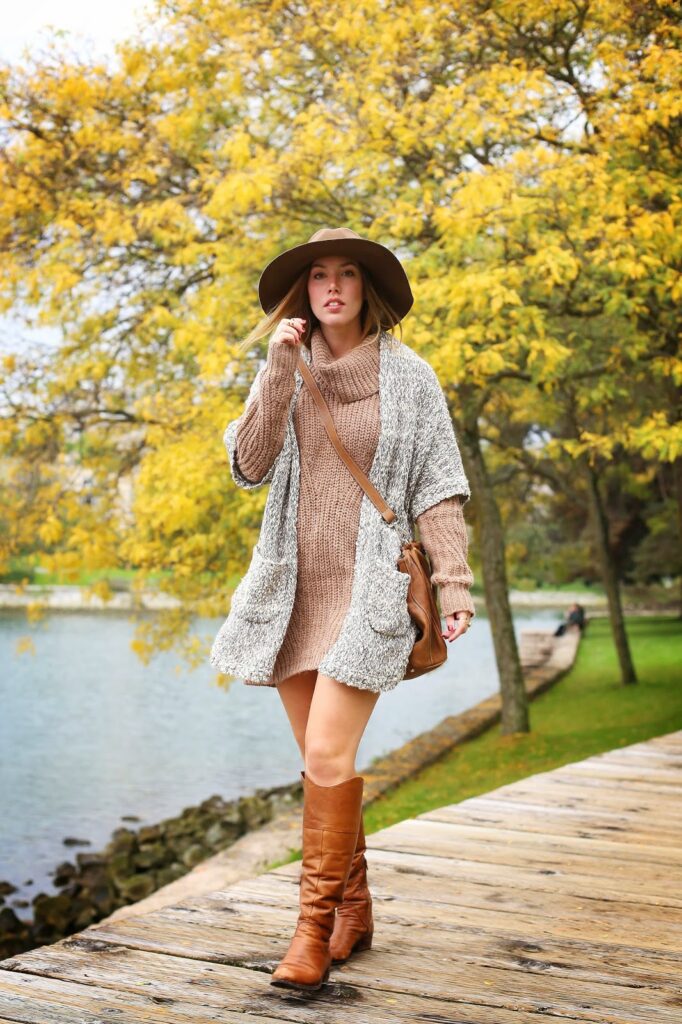 Layering knits-on-knits in varying tones can sometimes add up to a bunch of bulk, making you look like more like a kooky grandma than cozy chic. The best way to keep the look as streamlined as possible is to focus on a palette of neutrals – I'm loving these beautiful grey, fawn and brown tones layered one on top of the other, and they also give cohesion to the whole look.
Keep an eye for interesting layered proportions, like this short-sleeved cardigan over top of a long-sleeved sweater dress. All about this soft turtleneck too, especially when sick! And of course, when all else fails or you're really just wanting an extra dose of style, a big floppy hat never hurts.
In other less boring, not-being-sick news, I'm taking off to Toronto today! Part of the reason I was so intent on lazing around to get better earlier this week was because I have an exciting couple of days lined up with
eLUXE
and some of my favourite Canadian bloggers, all in celebration of our Canadian Connected Collections! Keep an eye out on this space tomorrow when I announce some very exciting pre-sale news that you will not want to miss! In the meantime, follow along on all the fun
@tovogueorbust
!