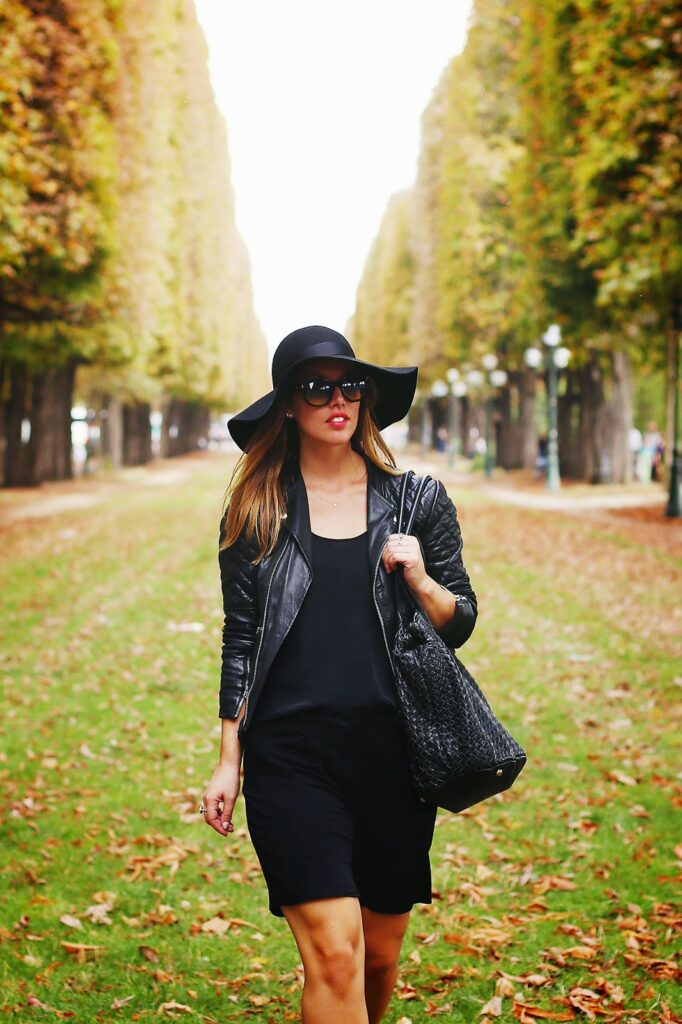 Walter Baker leather jacket, H&M shorts,
necklace c/o Poppy Finch
Have you ever been in the middle of a truly amazing moment and consciously imprinted the memory into your mind to ensure it wouldn't get lost? Like when you're aware that what you're currently experiencing is maybe one of the best moments of your life and therefore it's all the more important to have it remain on as one of those vivid, clear-as-day memories? This day in Paris (my 2nd time going back in the space of two weeks, obsessed evidently) was one of those moments that I very consciously decided to record in detail as it unfolded, knowing even in the present moment how special of a day it was.
My older sister
came with me back to the city from London and we decided that the game-plan for her visit wasn't to hit up every tourist destination, but rather to have a couple very simple but very sweet experiences.
Click through to read more about this incredible day!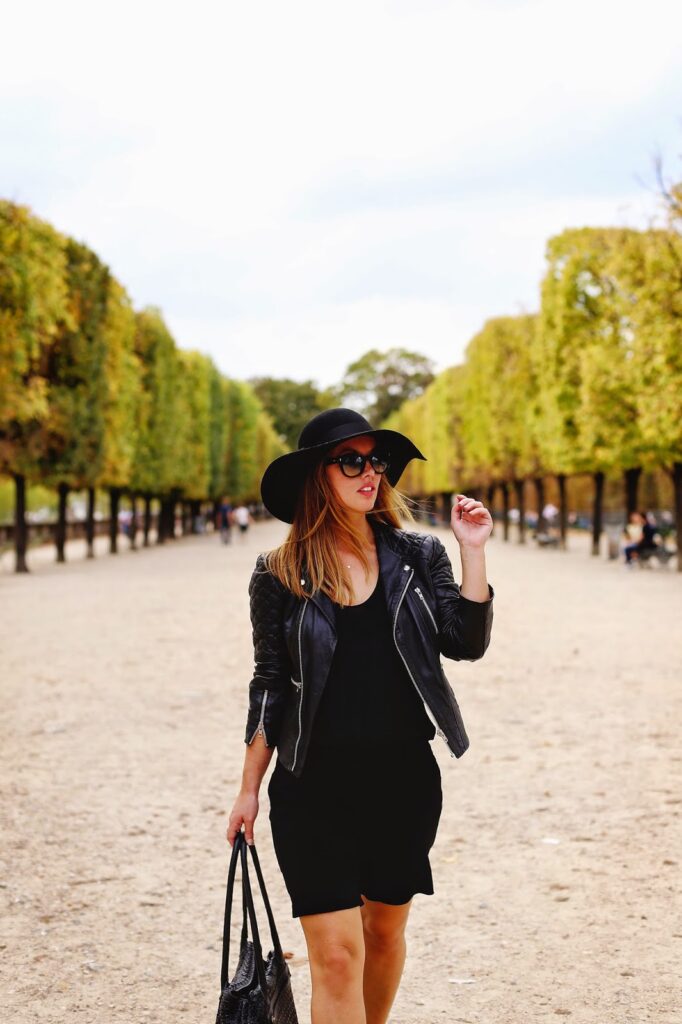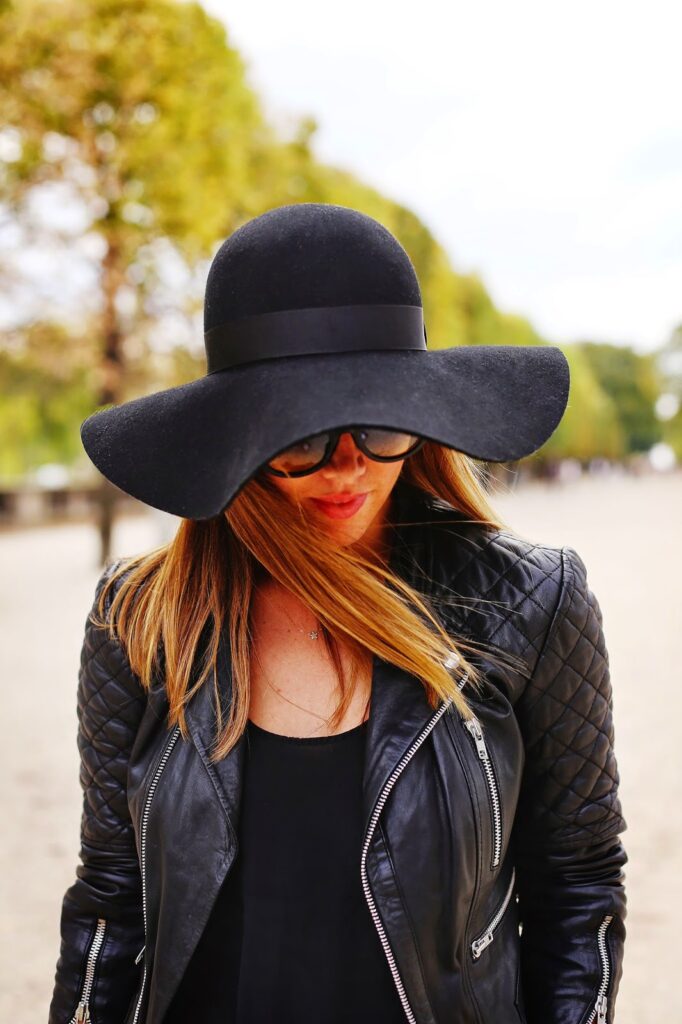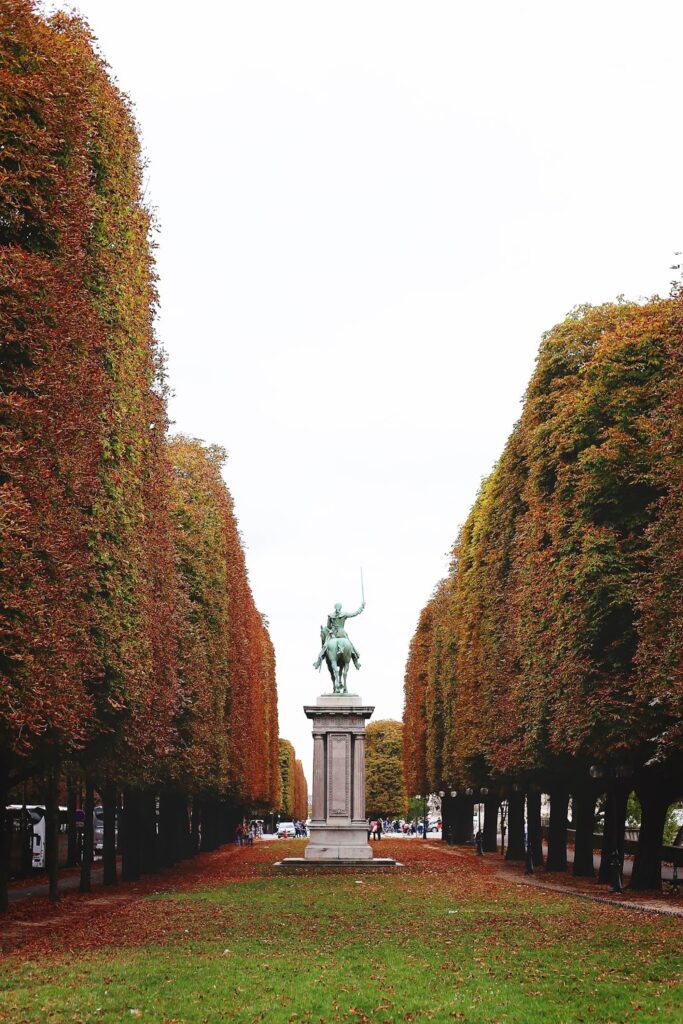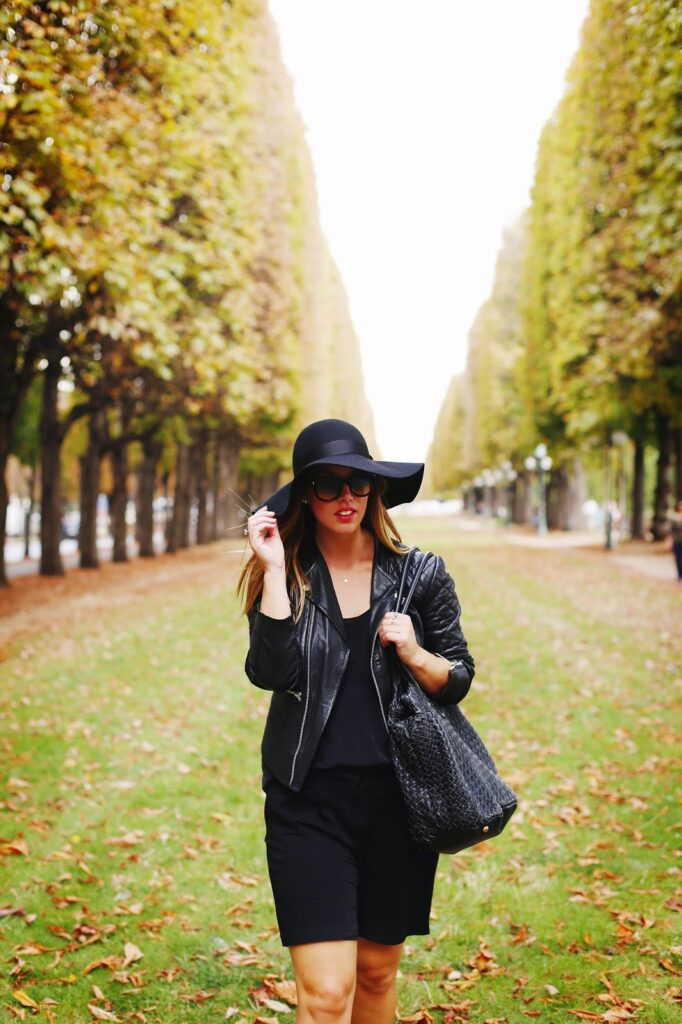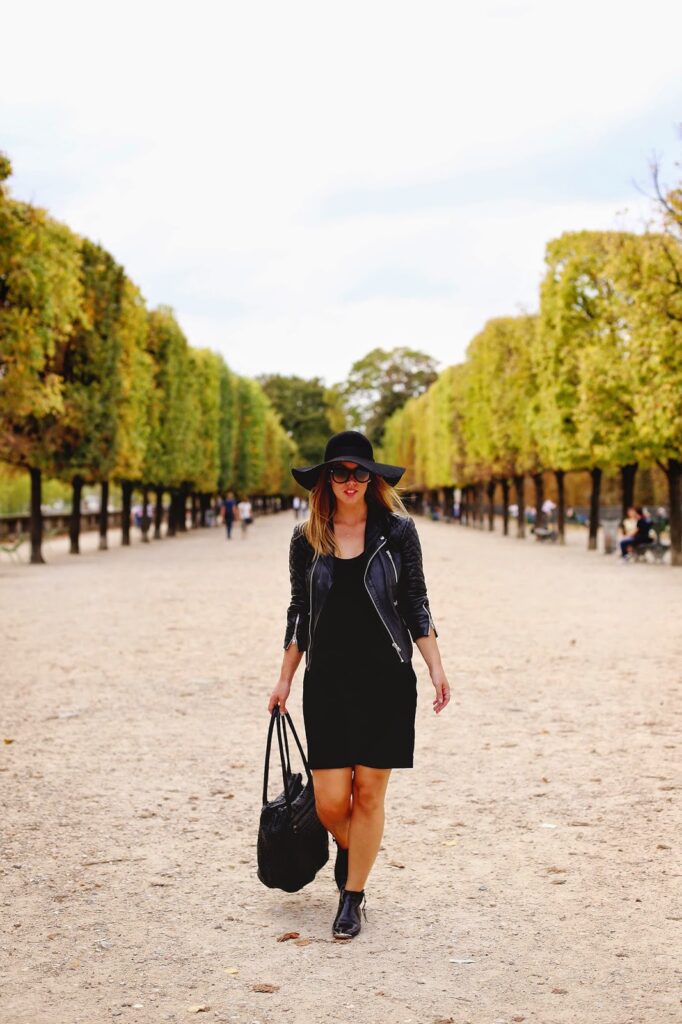 Things on our bucket list that we managed to check off that day:
Sit and drink wine for a couple hours in the 6ème arrondissement.
Get cheese and baguette from the market in Le Marais and sit by
La Seine for an afternoon snack.
Only speak French the entire day, even with one another.
And that was pretty much it. I fell into the must-see-everything, check-off-all-the-tourist-to-do trap every now and then during my trip but time and time again, it was these kind of days with really zero agenda (other than drinking wine and eating, what a surprise) that were the most special. Of course, it didn't hurt that it was gloriously sunny either to the point where I had to shed that leather jacket in the afternoon! It was so magical to have the leaves turning all around us into vivid fall tones while the weather itself was still quite soft and summer-like.
Speaking of the summer, I've gotta say, if you're embarking on a spring/summer/fall trip (or one that covers all seasons, in which case lucky you!) you can
not
 go wrong with a pair of longer menswear-inspired shorts like these ones from H&M. They were perfect with a simple white tee (like
this look
in London) when the weather was still super balmy but then even when a nip was in the air, they paired just as perfectly with a sweeter on top, brogues and a leather jacket. They may have been one of the hardest working pieces in my closet other than my shoes, leather jacket and my bags!
And with that, I'm off for the weekend, hopefully to create a couple other special memories like this one! Tomorrow morning will undoubtedly be beyond fun, and while I can't spill too many details about it yet, all I can say is that you will absolutely want to get your butt down to
Eastwood Cycle
for either their 9:15 or 10:45 AM class if you're in the Vancouver area (I would pre-register if I was you)!
Joe Fresh
has something super fun planned and I can't wait to be a part of it! Make sure you follow along on the fun at
@tovogueorbust
if you can't make it or aren't in town. Happy weekend friends and to my Vancouverites, see you tomorrow morning!