Happy Wednesday everyone! I got back from Maui on a red eye yesterday and after an 11 hour sleep last night, I'm starting to feel a bit less groggy and zombie-like than I did all yesterday. What's also helping is getting back into my wellness routine since I've been home (not that I ever really go completely off the grid health-wise in Maui, but the beer count was high), and having a power breakfast is definitely an integral part of my day-to-day upkeep. I'm sharing
the
most foolproof way to get perfect poached eggs every time (seriously, I swear by this method!)
after the jump
, plus
a video
by
Alicia
and I that details another of my absolute favourite power breakfasts!
Click through to see it all!
Got 2 minutes? Good! That's all you'll need to take in these two super simple recipes that will have you feeling fuelled and ready for whatever the day throws at you, whether it's a gruelling spin class or a day packed full of meetings. Give it a watch below (and if you want to stay on top of all my
#2015STRONG
content,
subscribe here
!).
Now for the recipe itself – the actual process is super simple in and of itself but you're going to want to start by making My New Roots' Life Changing Loaf of Bread, which I can assure you will a) definitely change your life (no wheat, no dairy, no egg, no gluten, all goodness) and b) is the foundation for this recipe. Sarah's recipe for this bread is incredibly straightforward and so easy to make, and most supermarkets will have everything you need for this (though if you're having trouble sourcing psyllium seed husks, Whole Foods or another health store will have it in bulk!), so please do me a favour and give this a whirl! It is so tasty and best of all, so good for you.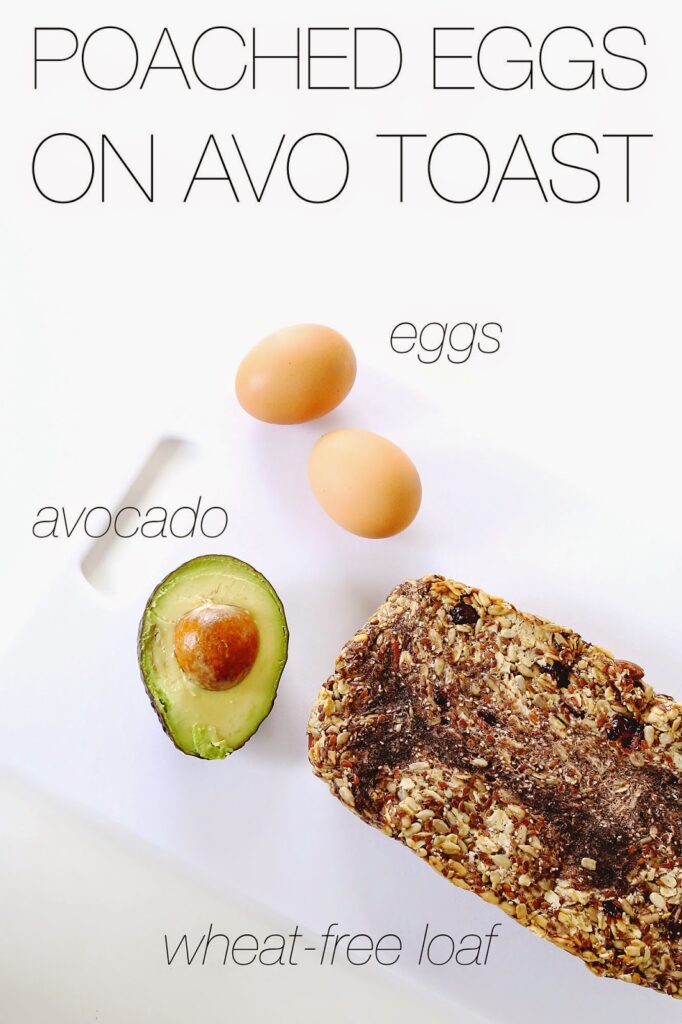 Okay so you've got your loaf and you're ready to go – here's
the
most foolproof way to get perfect poached eggs and a completely Insta-worthy eggs-on-avo-toast masterpiece.
Poached Eggs on Avo Toast
1 egg
1/2 a ripe avocado
Pepper and salt to taste
1. Put a small pot of water on over medium heat.
2. While water heats up, slice loaf of bread and put 1 slice carefully (this bread is a bit crumblier than most!) in the toaster.
3. While bread is toasting and water is approaching a simmer, slice avocado in half and carefully slice length-wise, creating slivers to be scooped out.
4. Once water has reached a slow simmer, remove lid and hold heat steady or lower it slightly depending on the strength of your element.
5. Crack an egg into a sieve over a bowl (
watch video
for demonstration).
6. Gently drain some of the excess egg whites (this is what prevents the egg from looking wispy!) and then slowly lower sieve into water, letting egg slip out.
7. Wait a few seconds for egg to cook slightly then gently move a spatula below the egg to ensure it's not sticking to the bottom of the pot.
8. Put the timer on for 3 minutes.
9. While egg is cooking, remove toast from toaster and spoon out slivers of avocado on top, sprinkling or cracking some pepper on top.
10. Once timer's up, remove egg from pot with slotted spoon and gently blot on a piece of paper towel before gently placing on layered avocado and toast. Crack yolk open, add salt and pepper to taste and enjoy!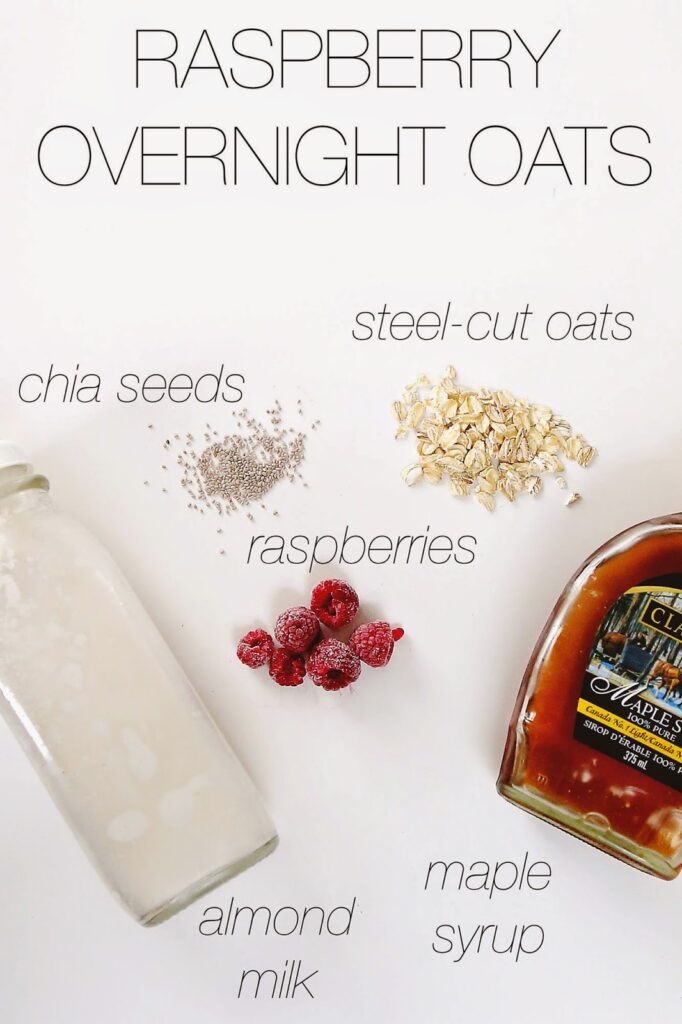 If you follow me on
Instagram
, you'll know that my other morning obsession is
raspberry overnight oats with chia seeds
. My lovely partner in crime
Alicia
is sharing the DL on that recipe over on her blog today so be sure to
swing by now
and check it out!
Finally, if you want to receive exclusive content straight to your inbox, sign up below to join our #2015STRONG mailing list! Looking for us to cover anything in particular? Take this 1-minute survey and let us know what you want us to focus on!
#mc_embed_signup{background:#fff; clear:left; font:14px Helvetica,Arial,sans-serif; width:560px;}
/* Add your own MailChimp form style overrides in your site stylesheet or in this style block.
We recommend moving this block and the preceding CSS link to the HEAD of your HTML file. */
Get #2015STRONG! Sign up to the mailing list