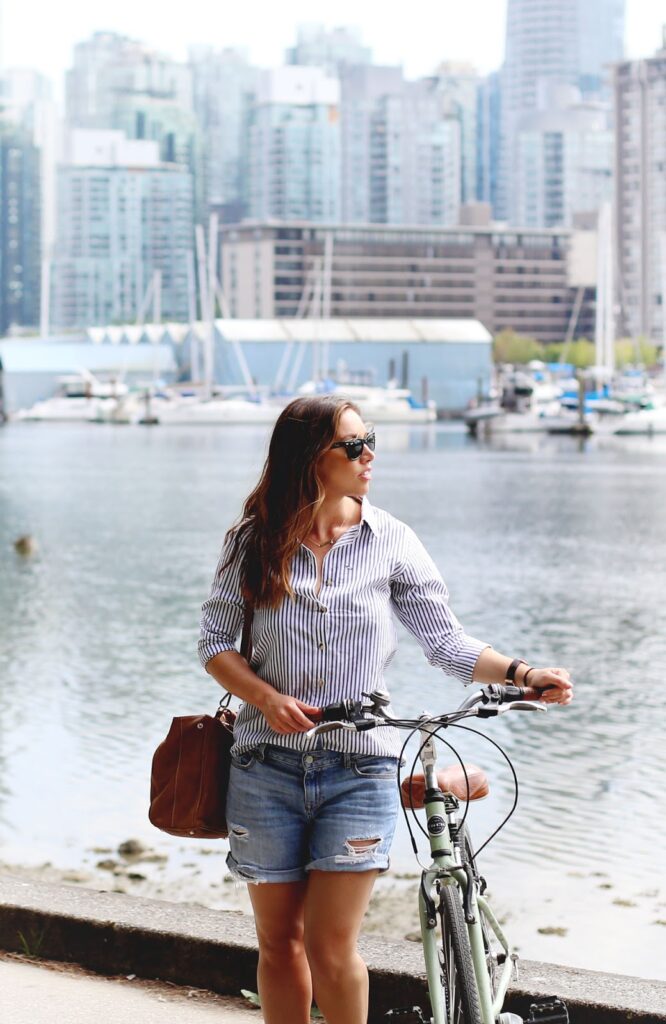 SHOP THE LOOK
!function(d,s,id){var e, p = /^http:/.test(d.location) ? 'http' : 'https';if(!d.getElementById(id)) {e = d.createElement(s);e.id = id;e.src = p + '://' + 'widgets.rewardstyle.com' + '/js/shopthepost.js';d.body.appendChild(e);}if(typeof window.__stp === 'object') if(d.readyState === 'complete') {window.__stp.init();}}(document, 'script', 'shopthepost-script');

JavaScript is currently disabled in this browser. Reactivate it to view this content.
If you follow me on Snapchat (@tovogueorbust), you'll probably be really surprised to discover that I only learned how to ride a bike all of 6 years ago (surprising mostly because I'm utterly dependent on my bike, biking no matter what I'm doing or where I need to get). It's become such a huge love of mine, and even something I'm looking to take more seriously as I sign up for my first triathlon later this year! Like so many other things in my life (travelling alone, starting a blog, etc), getting over this childhood fear I had of biking proved to be one of the best things I could have ever done for myself – I literally have biked pretty much every day since learning how, from getting to class in Victoria to doing stylist runs on my bike in Toronto to exploring Amsterdam. So when I started to feel a gnawing sense of fear in my gut as I'm prepping for something a bit nerve-wracking this weekend, I luckily had lots of examples to pull from in addition to biking as to why getting over and conquering fear is
the
best thing you can do for yourself, and I thought I might as well share what I've learned from my experiences with you too!
Read all 5 tips after the jump
and also discover what I have planned for this weekend!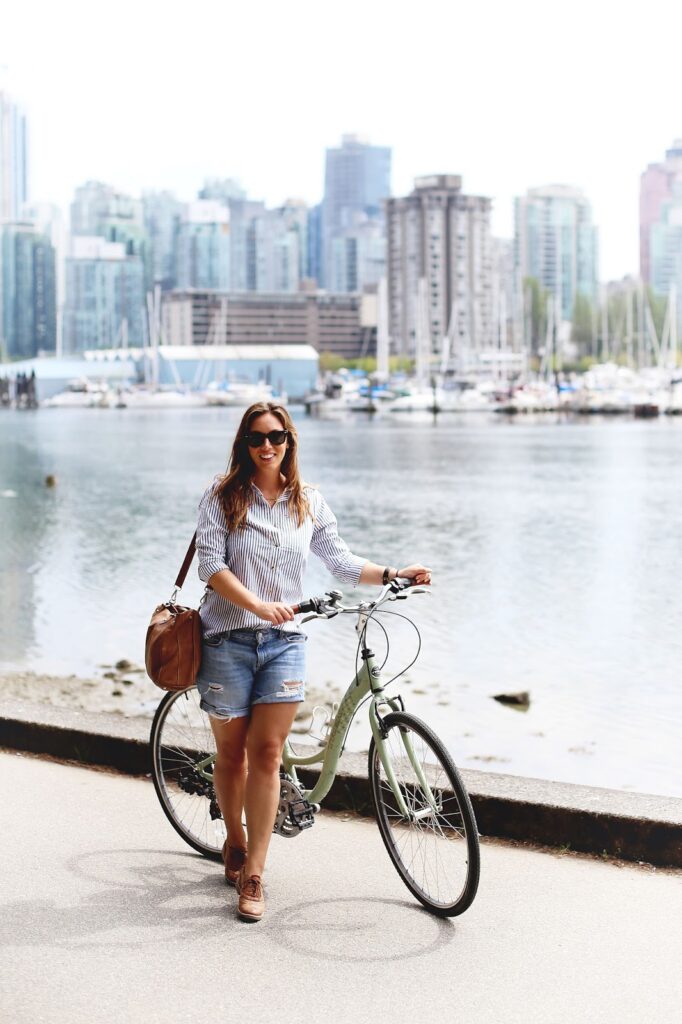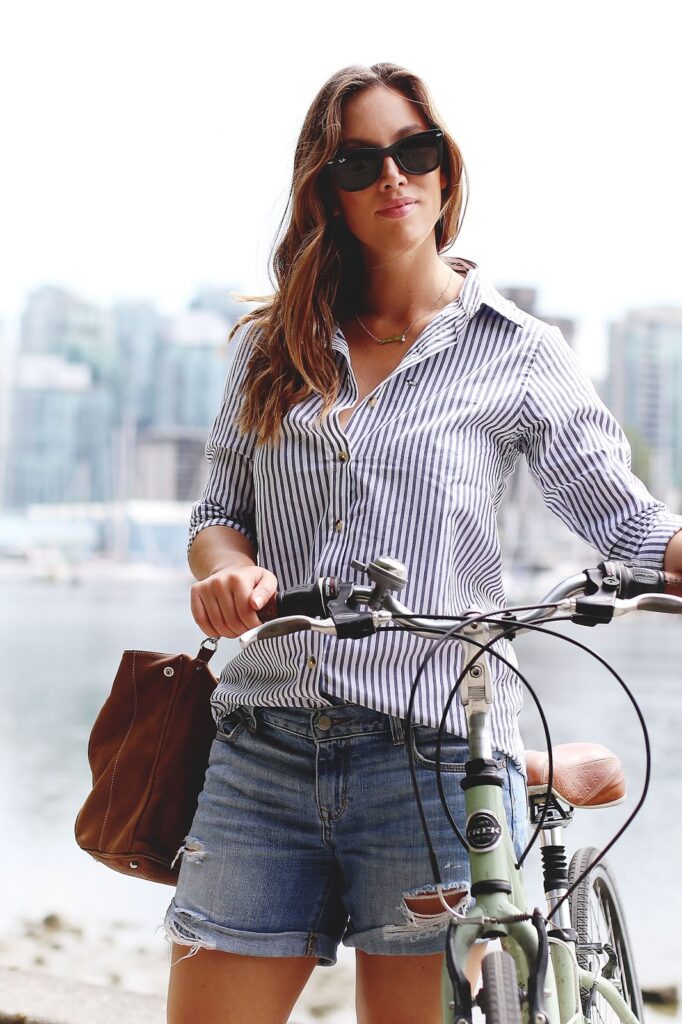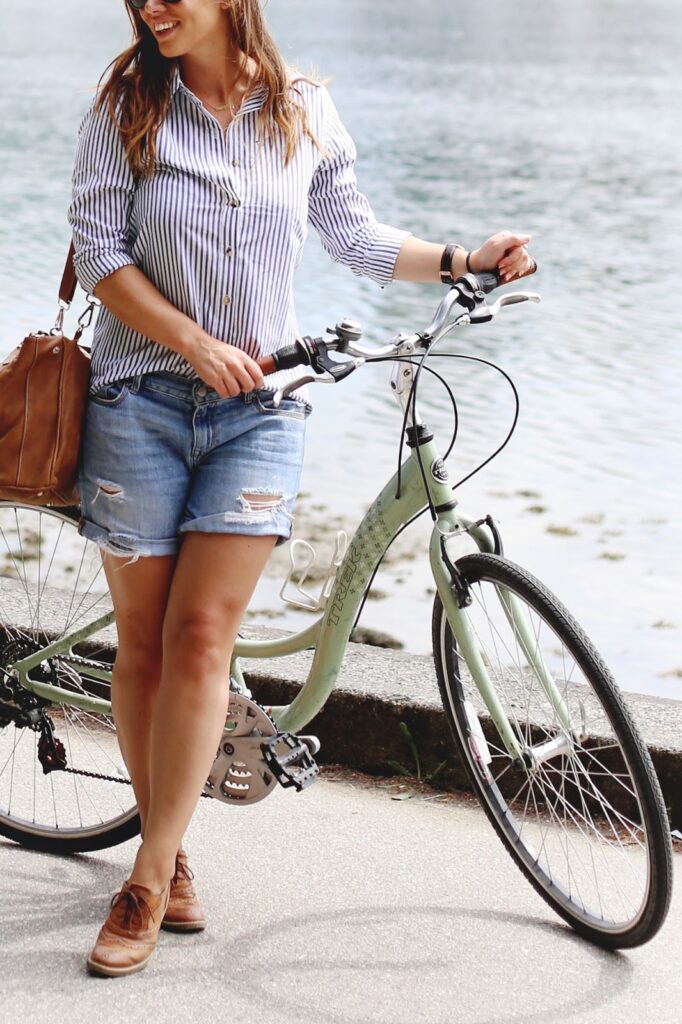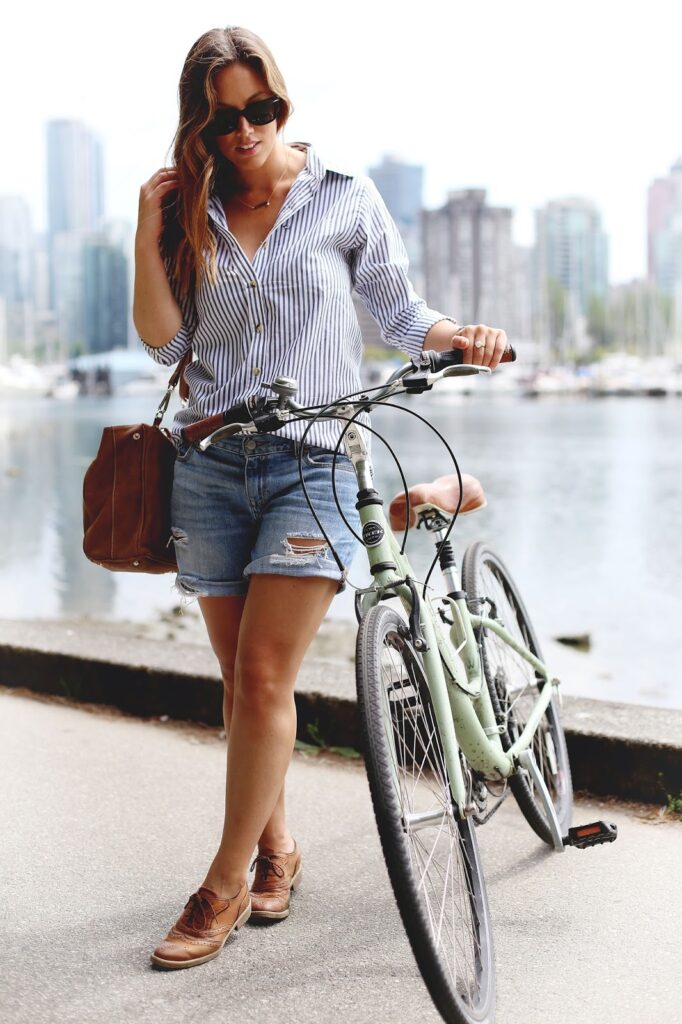 Photos by Emaan
1. If you said no, how would you feel?
This one goes top of the list because ultimately, it's the most important one. If you didn't take that trip, make that speech or take the jump, would you regret it? Would you miss out on some serious benefits? In my own experience, every time I start out by asking myself this I very quickly realize that not taking the risk would actually result in me letting myself down, giving me that much-needed motivation to be courageous and work past the fear.
2. List your "why."
And by "why," I mean the real core of why you're doing it. For instance, when I decided to travel to Europe alone, my why wasn't because I thought it would be kind of cool to take a couple months off, or to even travel alone for the first time in awhile. My why was that I wanted to get back in touch with myself and to challenge myself to really regain a lot of my independence (kind of an unfortunate side effect of being in a long-term relationship is that you're always with that person, which is great but also means you need to sometimes reclaim some independence). Having a bigger reason to do what I did other than the obvious really pulled me forward and pushed me past any hesitations or doubts.
3. Remember: positive change almost always feels uncomfortable.
Like getting fit, you kind of need to have change at a real cellular level before you get to the positive outcome, and I'd say for me at least, 99% of the time it's going to feel really uncomfortable and awkward. Lean into the discomfort – it's a sign that you're pushing yourself out of a comfort zone, that you're really living life.
4. Repeat to yourself: "fear is just excitement with the brakes on."
I have no idea where I heard this and I really wish I could remember it so that I could credit this person properly for basically creating the most perfect mantra. In essence, it's just remembering that when you feel fear or are uncomfortable, it's because you're an a new adventure, however big or small it is. Adventures wouldn't be anything if there wasn't a bit of fear involved, so acknowledge that and then try to ease up on the overthinking (i.e. the brakes) to let the excitement roll in instead.
5. Stay in the moment.
I am the world's worst over thinker and to be totally honest, my main goal for 2015 is to just try to be present as much as possible in both big and little ways (meditating more, being in nature, etc). When I'm in a nerve-wracking situation that requires me getting out of my comfort zone and doing something I'm scared of, rather than thinking about all the million ways that things could go wrong and letting self-criticism and doubt snowball out of my control, I try to tune into the present moment in the most fundamental, basic ways. What's the temperature like? How does my body feel? Can I tune into my breathing? Taking even one moment to regroup and lock into the present moment helps me stay calm, appreciate the experience and usually, really enjoy the whole process. Since these fear-ridden moments are usually life's lessons of some sort, a major opportunity for growth or tests of your boundaries, being able to experience them with clearer eyes and a more quieted mind will make the outcome that much more positive.
So with all that said, I've got to keep all 5 of these tips front-of-mind when I take off to Kelowna this Sunday for
Roam
, a 3-day social media conference with some of the country's best social media minds! I'm not too
too
scared of public speaking and have done speaking gigs before, but this is going to be a bit of a different, interactive set-up as I lead attendees through some Instagram 101 and an inspiration walk next Tuesday. I'm really excited but it's a bit out of my comfort zone, so I'm really tuning into the 5 principles above to make it the best experience possible. Follow along on social early next week with the hashtag
#HowWeROAM
, and obvs, I'll be Snapchatting the whole thing (@tovogueorbust) and sharing behind-the-scenes snaps on
Instagram
. Happy Friday and in the spirit of this post, do a little something that scares you this weekend! Let me know if you have anything planned in the comments!