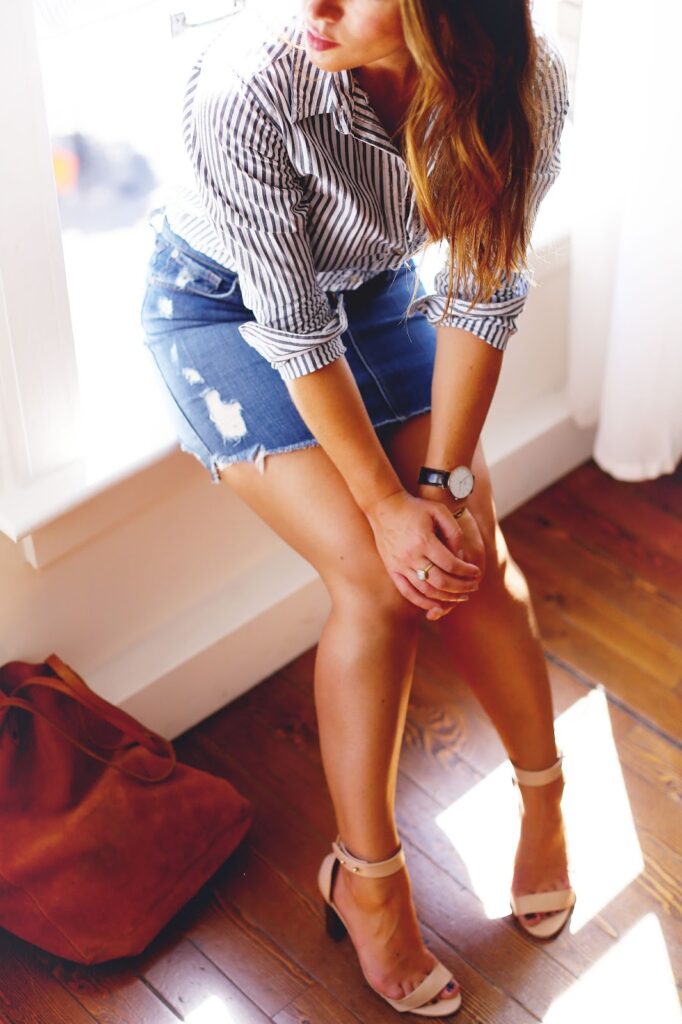 SHOP THE LOOK
!function(d,s,id){var e, p = /^http:/.test(d.location) ? 'http' : 'https';if(!d.getElementById(id)) {e = d.createElement(s);e.id = id;e.src = p + '://' + 'widgets.rewardstyle.com' + '/js/shopthepost.js';d.body.appendChild(e);}if(typeof window.__stp === 'object') if(d.readyState === 'complete') {window.__stp.init();}}(document, 'script', 'shopthepost-script');

JavaScript is currently disabled in this browser. Reactivate it to view this content.
I recently celebrated my one-year anniversary of working for me, myself and I, and what a year it's been! I've had so many insane adventures, learning experiences and some serious growth, both personally and professionally. Looking back now, I'd say going it alone was one of the smartest things I've ever done, but there were definitely periods that did not feel entirely positive – it was getting through those patches and discovering the lessons on the other side that have made the whole experience so worthwhile.
Click through
to read 7 things I learned from my first year of self-employment after the jump!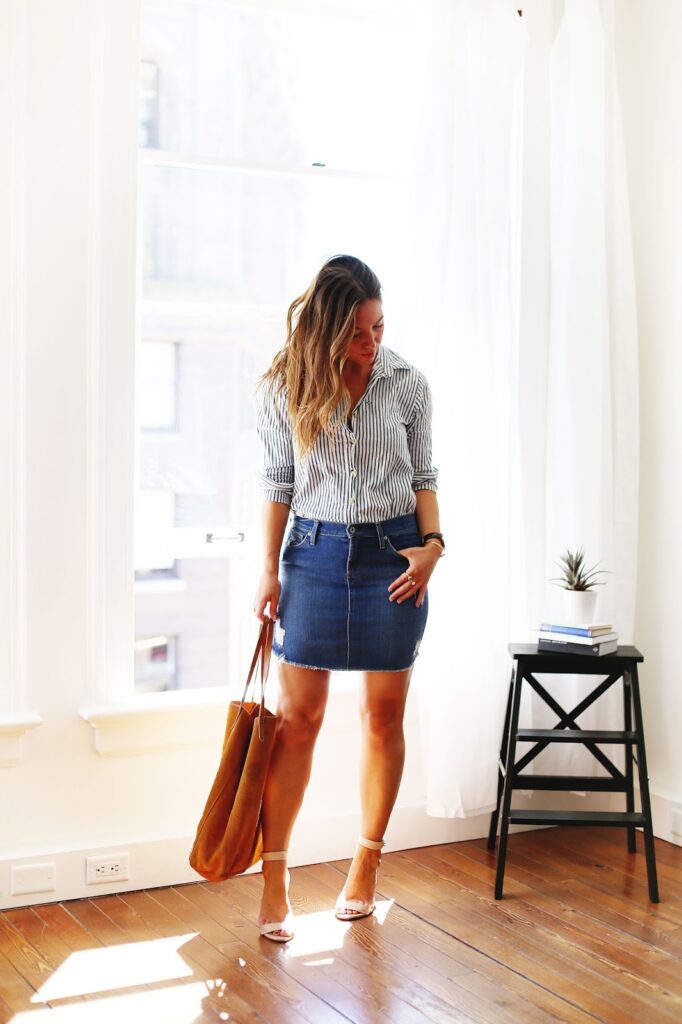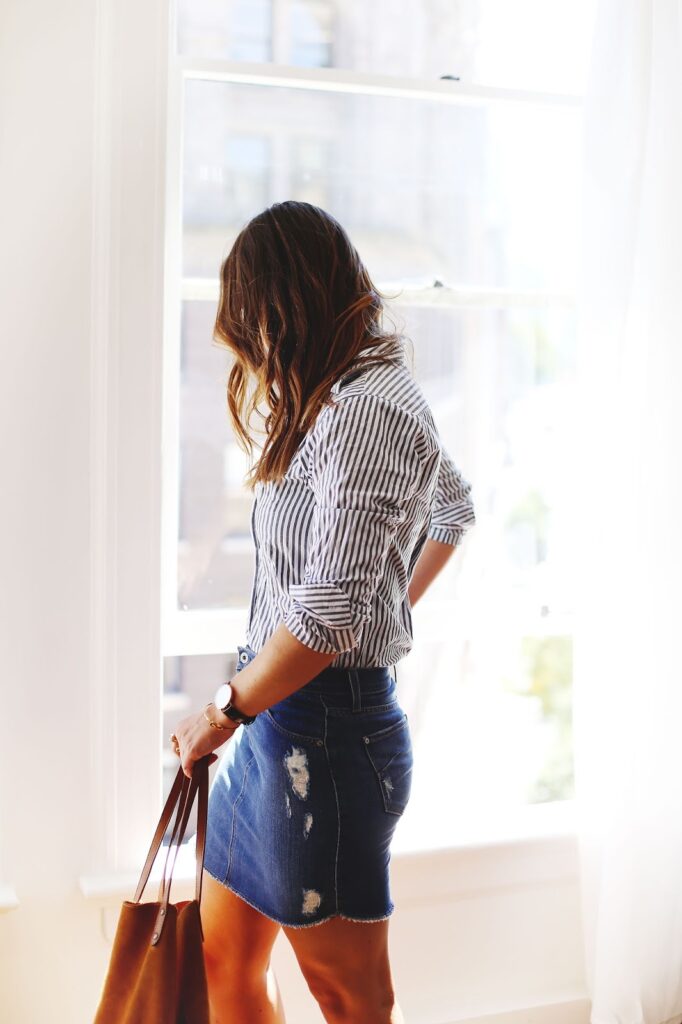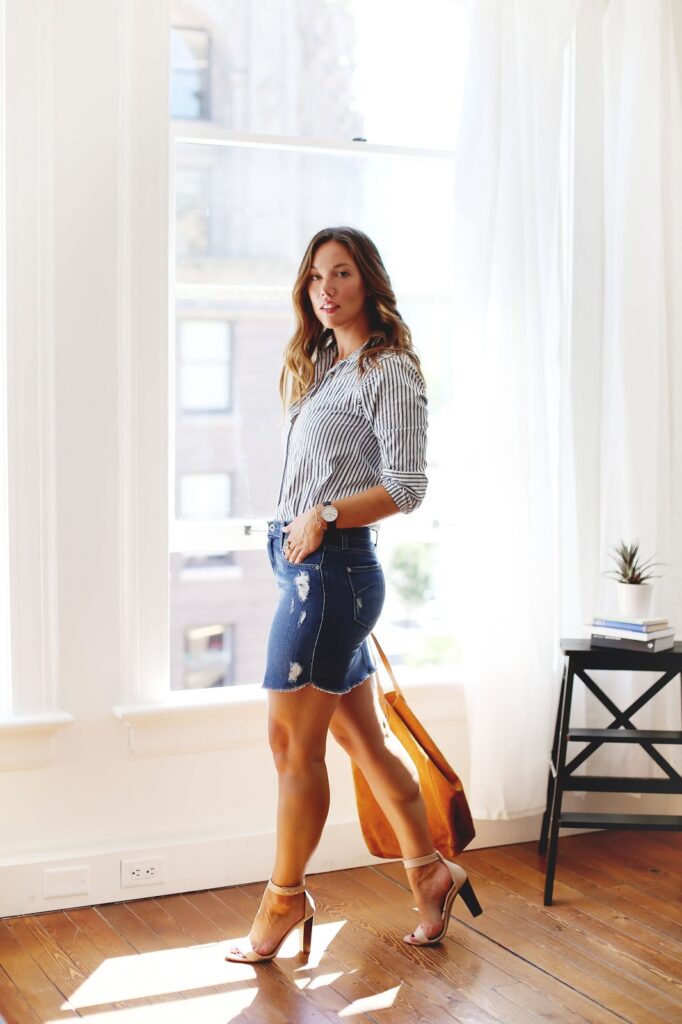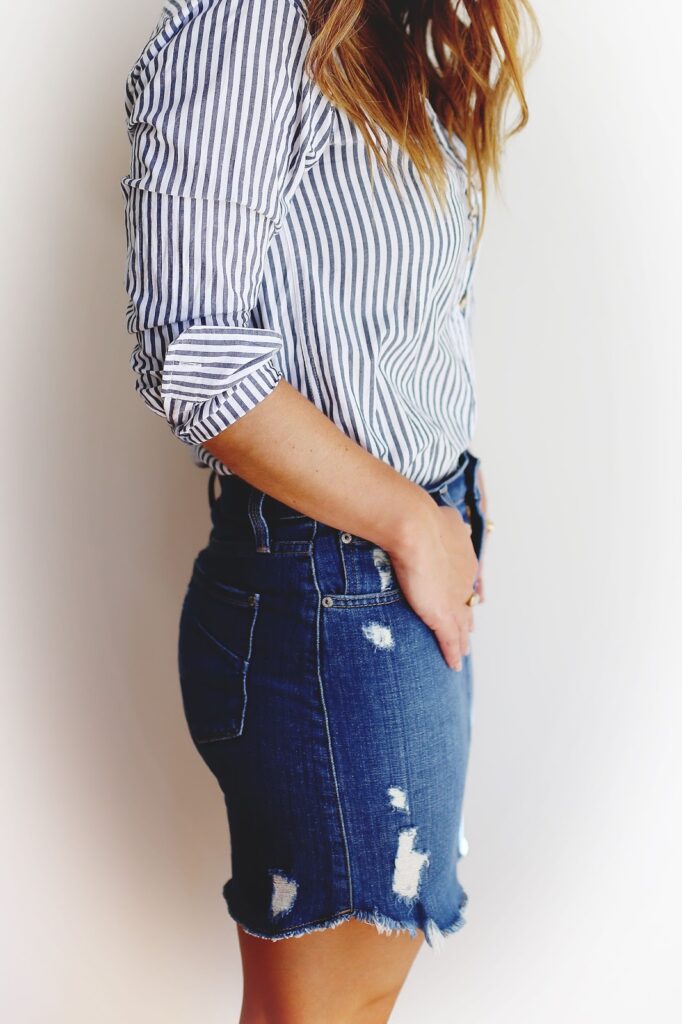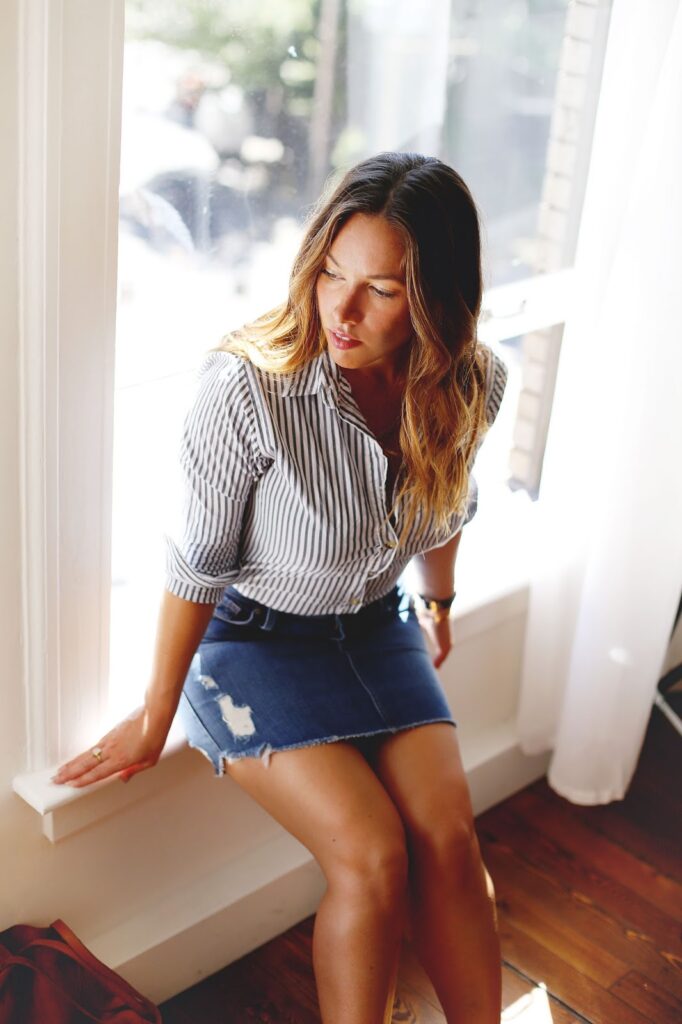 1. You'll doubt yourself (and everything) but then you'll learn
to comfortably live in a weird state of assurance in the midst of uncertainty.
A bit of a mouthful, but that's really the best way of describing it. Particularly when I first came back from Europe and had taken some real time off (like…two months of basically not blogging at all, which isn't exactly what I'd suggest doing within your first 6 months of self-employment but I always like to do things in a roundabout way), I was in a dark space of doubt. Why did I think this was a good idea? Why was I even blogging? I won't bore you with the details, but it wasn't a great mental space to be in. But by working through it all, learning to trust things were going to work out and that I would grow to feel passion for my work again (which I did quite quickly when I removed a cast of doubt from everything and let myself get back to writing about the things I was passionate about!), everything started flowing again. Both professionally and in my personal life, that rough patch taught me to trust myself and life itself – if things aren't flowing easily, maybe it's a sign to ease off and redirect that energy elsewhere, and above all else, don't let negativity get in the way because that will only stifle the flow of creativity and work all the more.
2. Get used to liking your own company (but maybe get a few
work buddies in the mix too).
I actually like hanging out by myself well enough but you do start to feel a little bit crazy if you do it for particularly long stretches, especially in the cold, long, dark, rainy months. Not only do you start going a bit loopy, but you can let any negative mental space you might find yourself in one day take you over because there's no one else to chat with to either distract yourself or work through things. Learn to be smart about hanging out in your solo office space – set clear time limits as you would in any other office, and get outside of the office!!! Especially if you work from home as I do. Also, I can't stress enough how amazing it's been to develop work buddy days – whether it's with Alicia, Ainsley or even my friends who work outside of the industry but also for themselves, having someone to just chat with here and there makes such a difference.
3. There will be a whole new meaning to "be your own boss."
Not only does that mean you have to crack the whip for deadlines and admin duties, but you also need to be a fair boss to yourself in a ton of other ways. Are you taking vacation time? Do you get coffee breaks? Are you leaving work at a decent time each evening, or if you are a night owl like I am, are you ensuring that you're getting some exercise during the day? All the qualities of a good boss that I admire (both my parents are two role models for this) I try as much as possible to emulate in my own work. Especially as a Type A, it's so easy to beat yourself up and demand unreasonable work hours and output, but just as you'd grow to resent a shitty, tyrannical boss in any other office, you'll grow to resent yourself if you aren't fair and kind to Numero Uno.
4. It will give you a taste of freedom that will either become a non-negotiable
moving forward or it will make you desperately miss working for someone.
I happen to be the former. Freedom is probably the one quality I most need and search for in life, so while I've definitely had the moments when I kind of missed the structure and regularity of traditional work life, being able to set my own hours, to travel as much as I feasibly can and to not report to anyone has really set me up for a life now where professional and creative freedom will be a non-negotiable. Though I wouldn't be completely against working within an organization again one day, it would likely have to be a one in a million type of place that offers a really unusually high level of freedom. On the other hand, a lot of people I know who've done the self-employment thing discover it's not for them – they either find the freedom they need working with or for someone else, or they find that having that structure during their work week actually allows for more freedom in their personal lives. At the end of the day though, I think if you're inclined, it's good to just try it out – give yourself a year and see how you feel at the end of it!
5. Carving out time to still dream big and strategize will be even more important.
When I worked full-time for someone else, I'd dream and strategize during my lunch break, on my walks to and from work, etc. Now that I work full-time for myself and am actively working on my dream day in and day out, I find I've become so absorbed with the mere maintenance and upkeep of my business that I don't have that time to just dream and map out where I'd like to be. Getting back to that a few months ago has been so amazing for me – it gives the passion you need in order to keep working your ass off, it gives what I do purpose and it also reminds me of the real beauty of working for yourself: there are no upper limits. I read once to work 4 days a week at upkeep, 1 day at strategizing. For me, it's been more like 5:1, but still – as long as you take time off to plan and let your imagination run free, you're good.
6. You need to make your health a priority.
If you're sick and call in to the office, even if you're the only person who can do your job, your boss will likely give you a full day off. They know how valuable you are to the company and being able to be back on your feet is critical to the success of their business. When it's just you though and you get sick, no one's there to give you the day off (well, except for you). You'll be working longer hours than ever before and so the risk of getting sick will similarly raise. If you're not making sure you're healthy and in prime shape, your business will similarly get affected by it. Take time to exercise, eat nutrient-rich foods and if you start feeling run down, ease up. It's better to pump the brakes while you're ahead and to really keep a watchful eye on your health than to get wiped out for weeks at a time with an awful cold because you kept going full-steam ahead.
7. It's easier to just accept that your work-life separation will be
non-existent than to fight it.
Obviously, if you're an asshole keeping your partner awake while you check Instagram one more time at 1AM that's one thing, but I personally found it's easier for both myself and everyone around me to just accept that I can't ever just take time fully away from work. It's easier for me to ease up (for instance, I'm off to Europe soon where I'll be posting less frequently), but it's just not in my reality to completely separate from work ever. I've chosen a bizarre business path and one that requires a bit of a live presence all the time, but when I just acknowledged that I love it and I'm happier doing it than not at all, I stopped guilt tripping myself for always being on and was happier in my life (and with my loved ones) in general. Of course, create some boundaries – for instance, I try not to check my phone for the first hour of my day, and I try to shut things down as much as possible at night to watch a show with Matt. I also try to keep the phone away at dinner, at coffee dates, etc. But will I ever have a full day that I don't log in at least a little time? No. And I'm totally fine with that.
Have any of you ever gone full-time? And if so, what are your tips? Tell me in the comments below, and happy Friday and 4th of July to all my readers below the border!