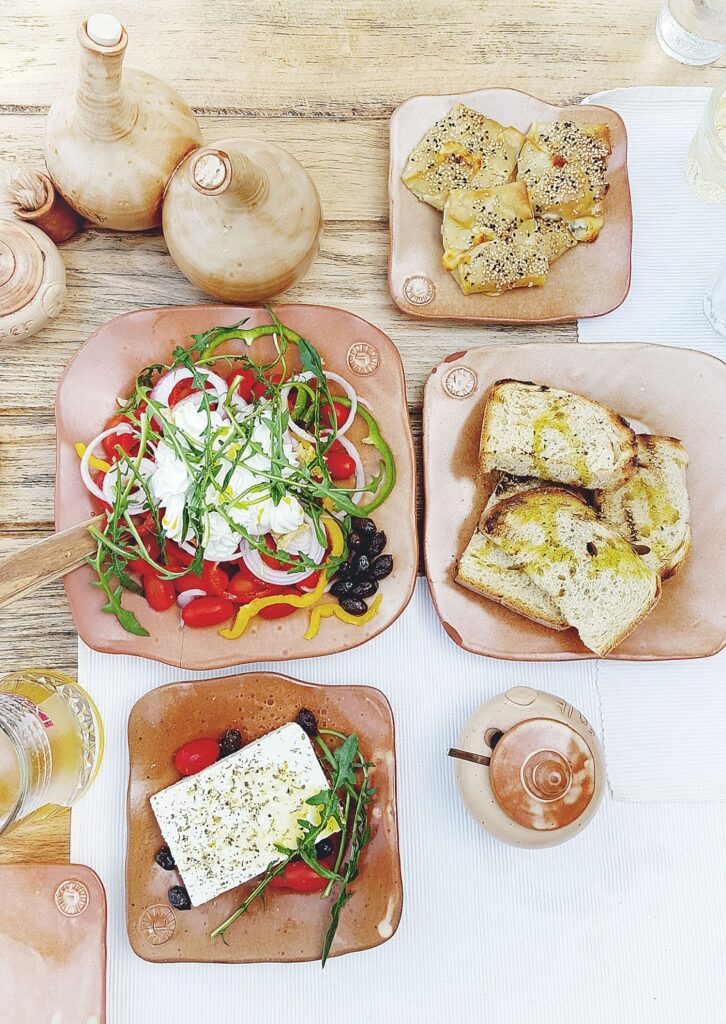 If you've read my
Where to Stay
guide to Crete, you'll already know that I completely and utterly fell head over heels in love with it. It was without a doubt my favourite island out of the ones I visited and we both agreed that we could've spent our whole trip there. A big part of this (aside from
our incredible Airbnb
 and the owner Sofia who suggested all the must-eat places after the jump) was the food. Being a big foodie, eating well and often is absolutely key to me being sold on a new destination, and I can honestly say I've very rarely eaten as well in my entire life.
Click through
to read our top picks during our time in Crete!
Gramboussa
If you're making a trip to Balos (and you must), then you're going to want to stop by Kalyviani to experience the absolutely beyond incredible
Gramboussa
(so actually, just visit it whether you're headed to the beach or not). We were so in love with this restaurant that we came here twice – you can honestly pick anything on the menu and have some of the best food of your life. The kalitsounia (a Cretan specialty) and salads were our favourite, and of course, you'll get a bottle of raki (as you will everywhere in Crete) to kick off your meal.
Tis Litsas Ta Kamomata


After climbing up the mountain to Afrata, you stumble upon Tis Listas Ta Kamomata, which translates roughly to "Lista's Makings," which is quite fitting because Lista (the owner's wife) herself makes all of the incredible food you'll enjoy here, including some of the best traditional Cretan food in the most amazing, serene setting.
The Cellar Tavern
Kissamos is definitely well worth a visit when you're in Crete, if only to sit in the marina, listen to the waves come in and have some of the best seafood of your life. We stopped by The Cellar Tavern and were not disappointed – incredible seafood, more of our beloved kalitsounias and some lovely house wine.
And of course, like anywhere else in Greece, you must go to town on cappuccino freddos, caffe frappes and ice cream. So beyond amazing. I can't wait to share more content from our stops to Santorini and Mykonos, and more from London and Ireland too! So many trips, so many pictures, so many posts – they're a-coming! If you have any travel tips like this guy I shared recently, then shoot me a comment below and let me know what you'd like!