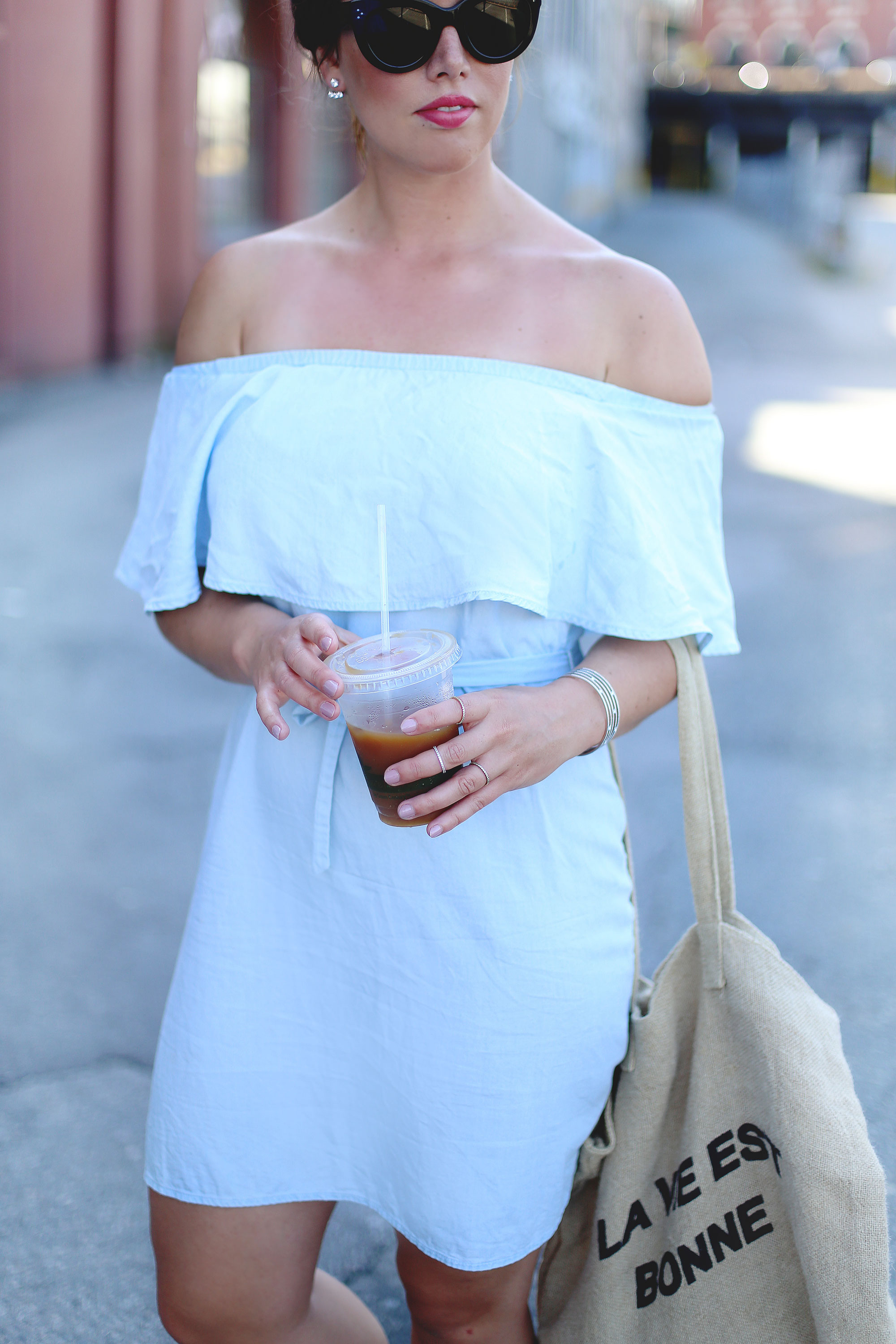 We've officially entered that time of year when I have no choice but to allow my tanlines to be an accessory all on their own. I swear I'm actually really on top of my sun protection usually but I just pick up colour really easily and live a pretty outdoor life, so inevitably, I start to pick up tanlines right off the bat and they only get darker as the summer wears on. Personally, I actually love the look of tanlines – to me, they're a sign of summer and one I miss when the winter rolls around, so for now, I wear them proudly with a breezy off the shoulder dress, simple updo's and my favourite Swarovski jewels to highlight sunkissed skin.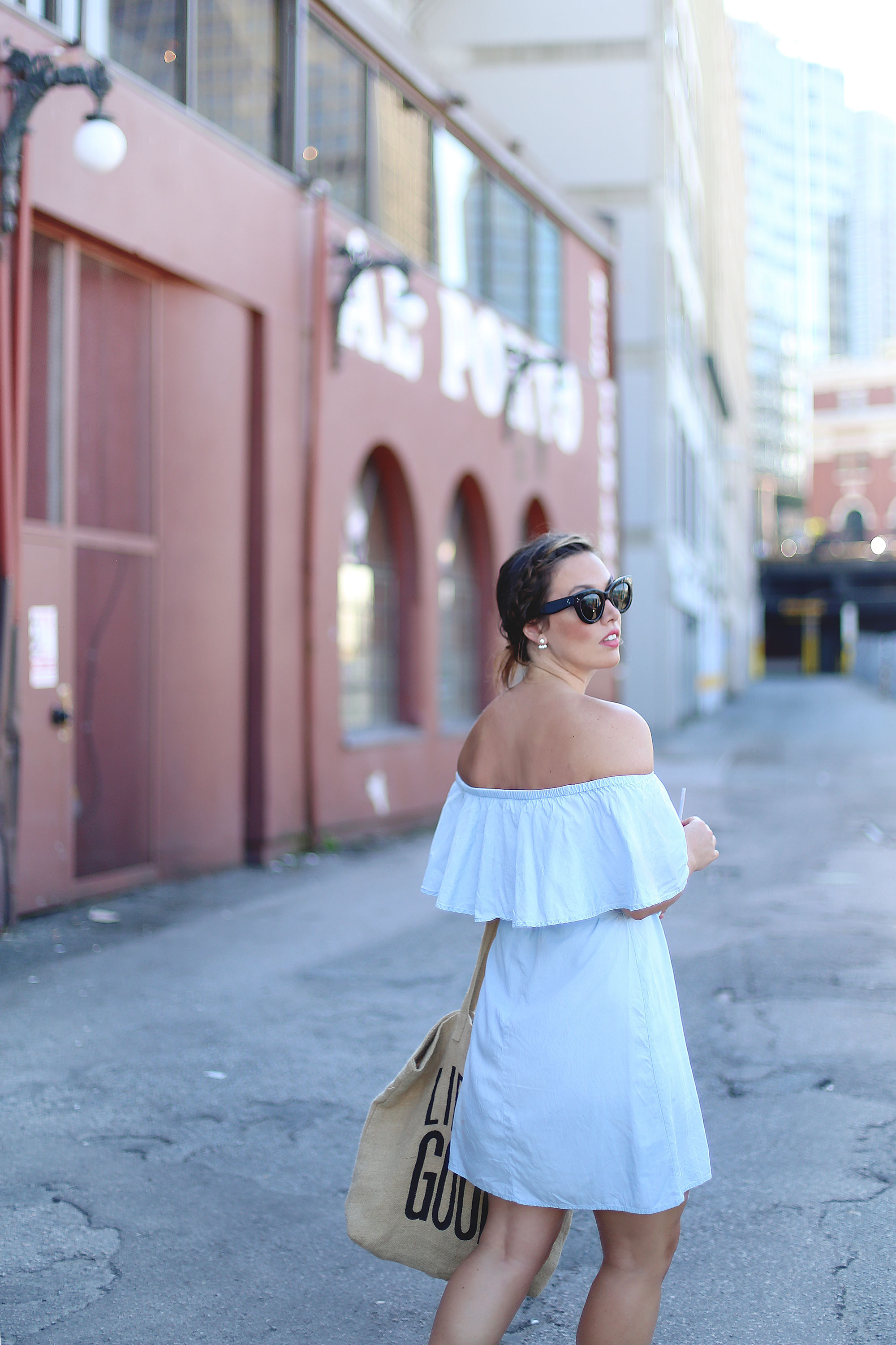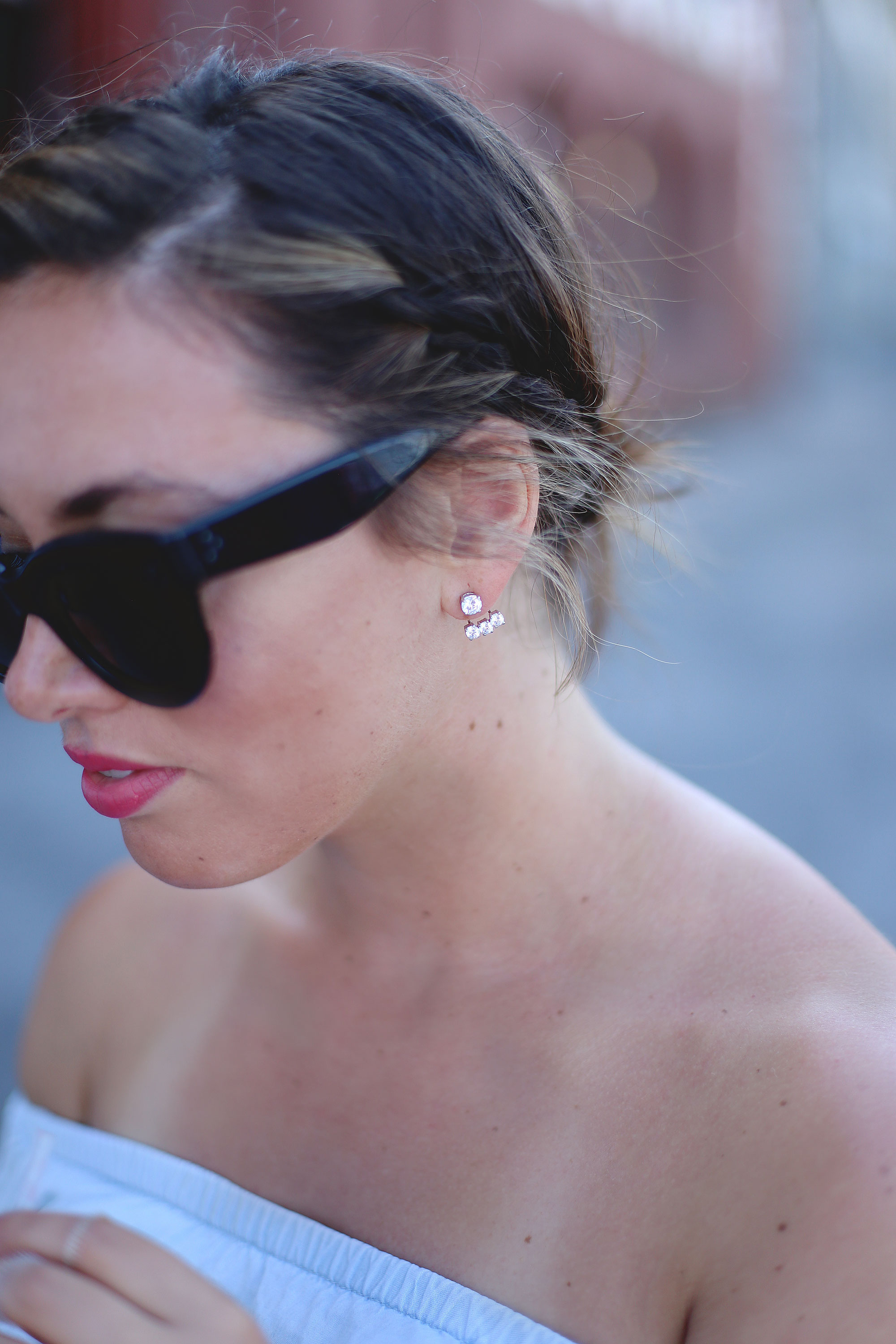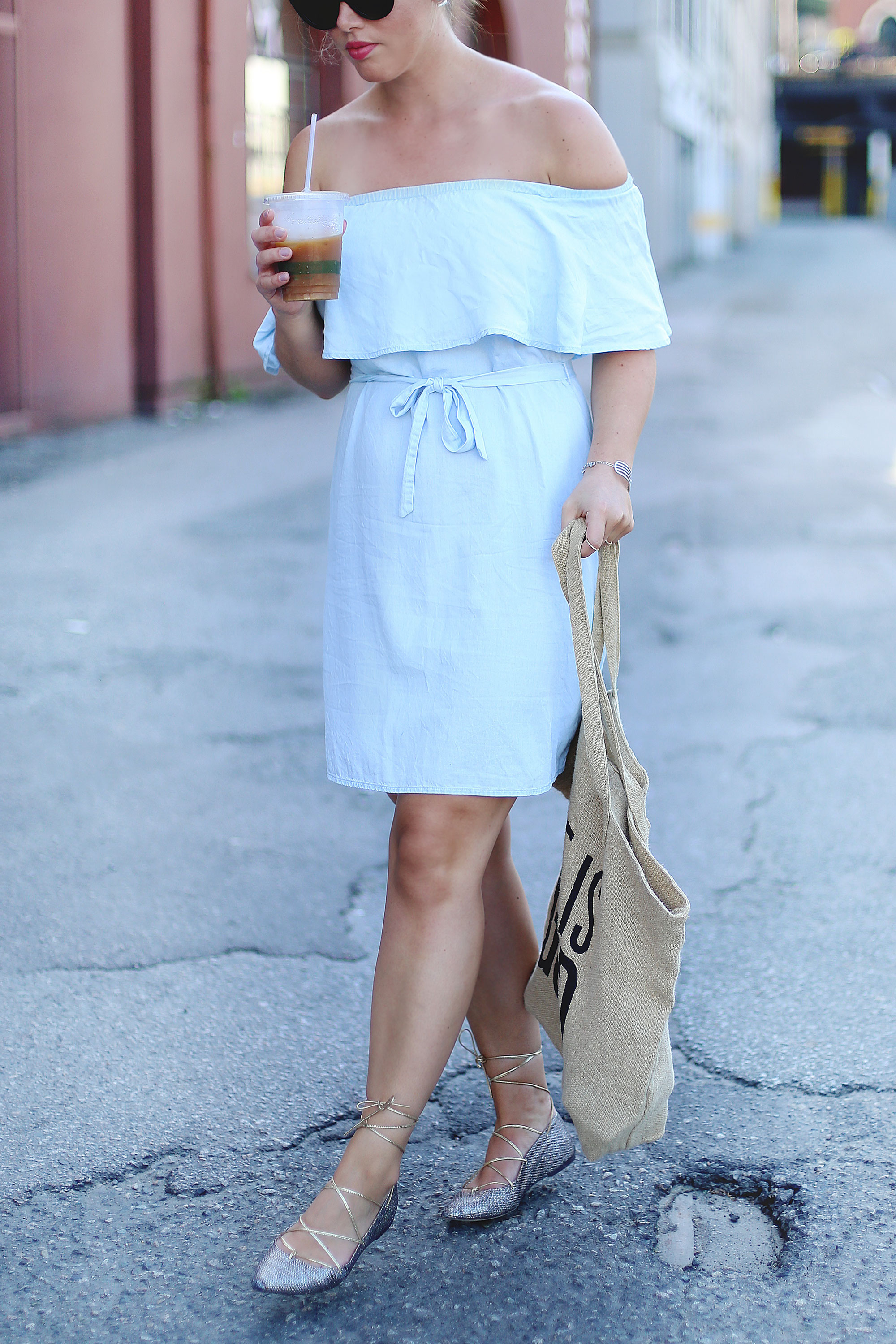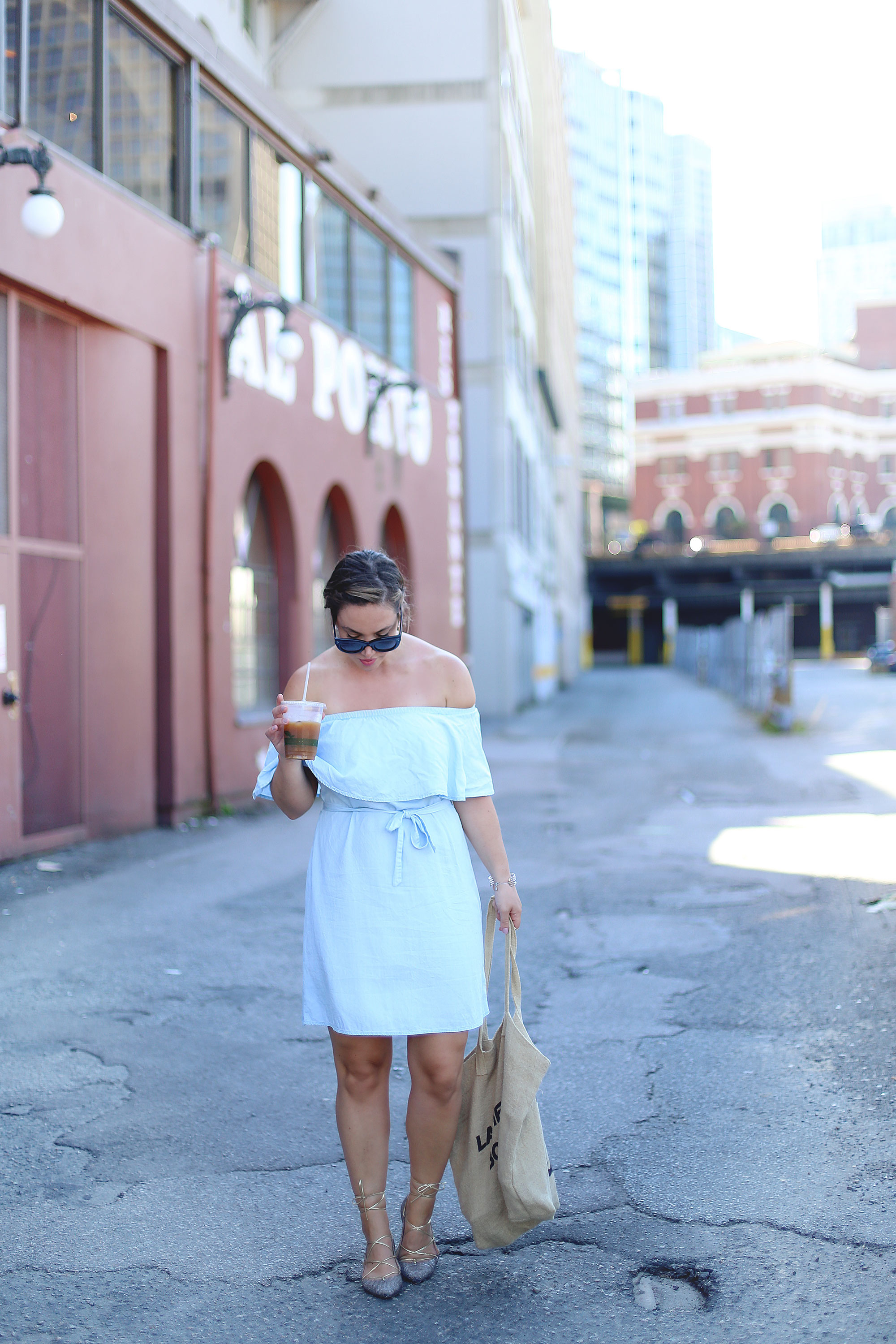 Simplicity is always something I strive for but as I mentioned in last month's Swarovski post, there's never a time of the year when I most want my style to be pared-down and straightforward than in the summer. Rather than throwing on layers, I instead focus my style efforts on some well-chosen baubles to bring everything together. These Attract Light Round earrings are the perfect pieces to go with the off-the-shoulder trend that's still going super strong, and of course, as evidenced by this post and this post, I can't stop wearing my beloved Vittore rings. Love taking my usual size and stacking them on different fingers to make midi rings! The Creativity bangle has become a perennial favourite, going from a more glam spring look to the perfect hint of sparkle in the summer.
Shop all of Swarovski's stunning pieces here! If you want to see how I've styled up my other favourite Swarovski pieces, you can see earlier posts here and here.
Happy Wednesday lovelies!
Photos by Alicia Fashionista