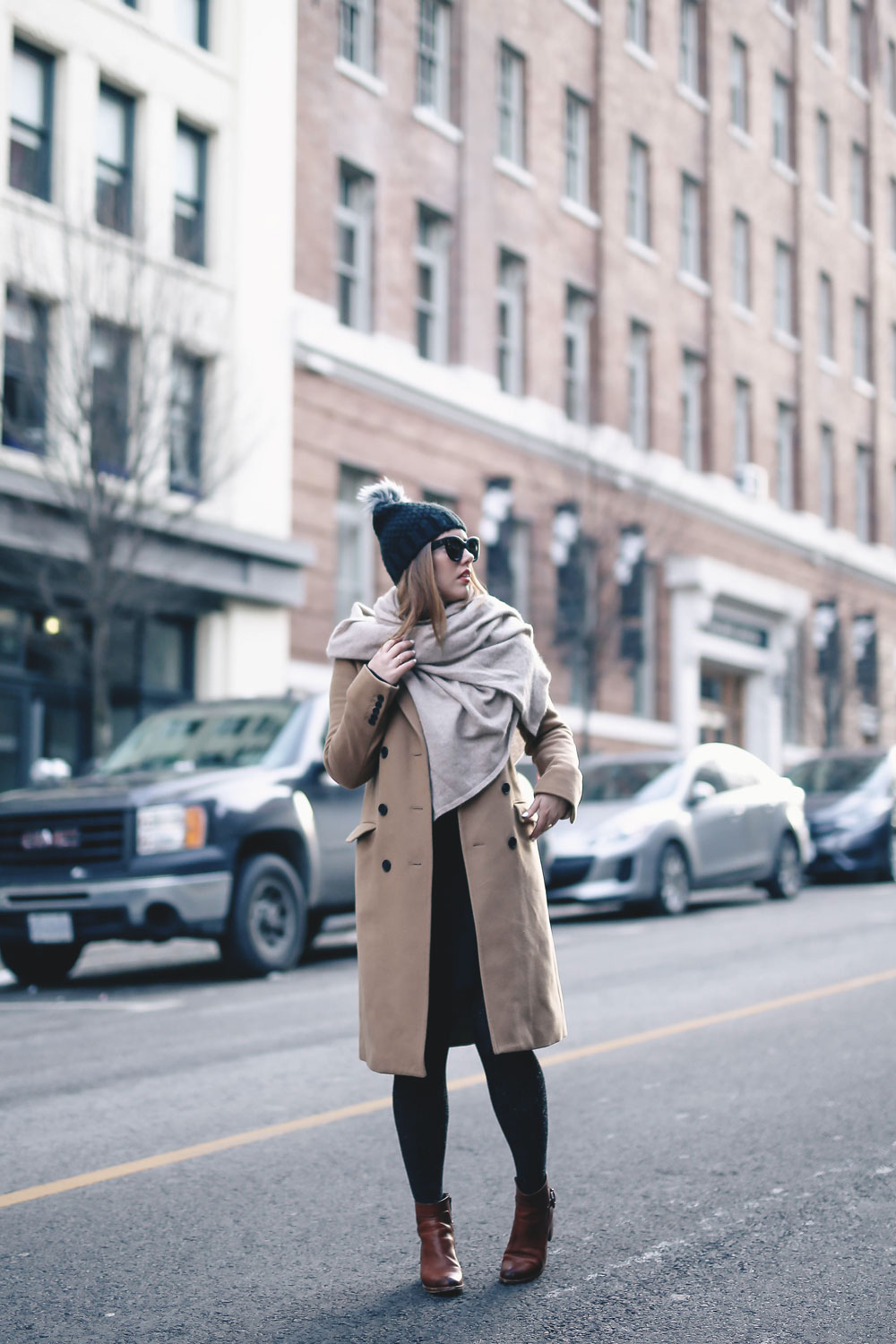 I'm taking this week to slowly kind of ease myself back into regular life – after being really sick I'm usually so eager to throw myself back into life that I end up maybe taking on a touch too much before I should, so trying to really be conscious of that this time around! The easiest way to just slowly get back into the swing of things though is to just pull myself together, exchanging my uniform of PJ's for something that's considerably more chic (yet hopefully still seriously cozy!). As much as I'm one for style uniforms, I've been craving a bit more variability and this White + Warren cashmere dress was the perfect winter-apropos piece to swap out my usual jeans-and-sweater combo for.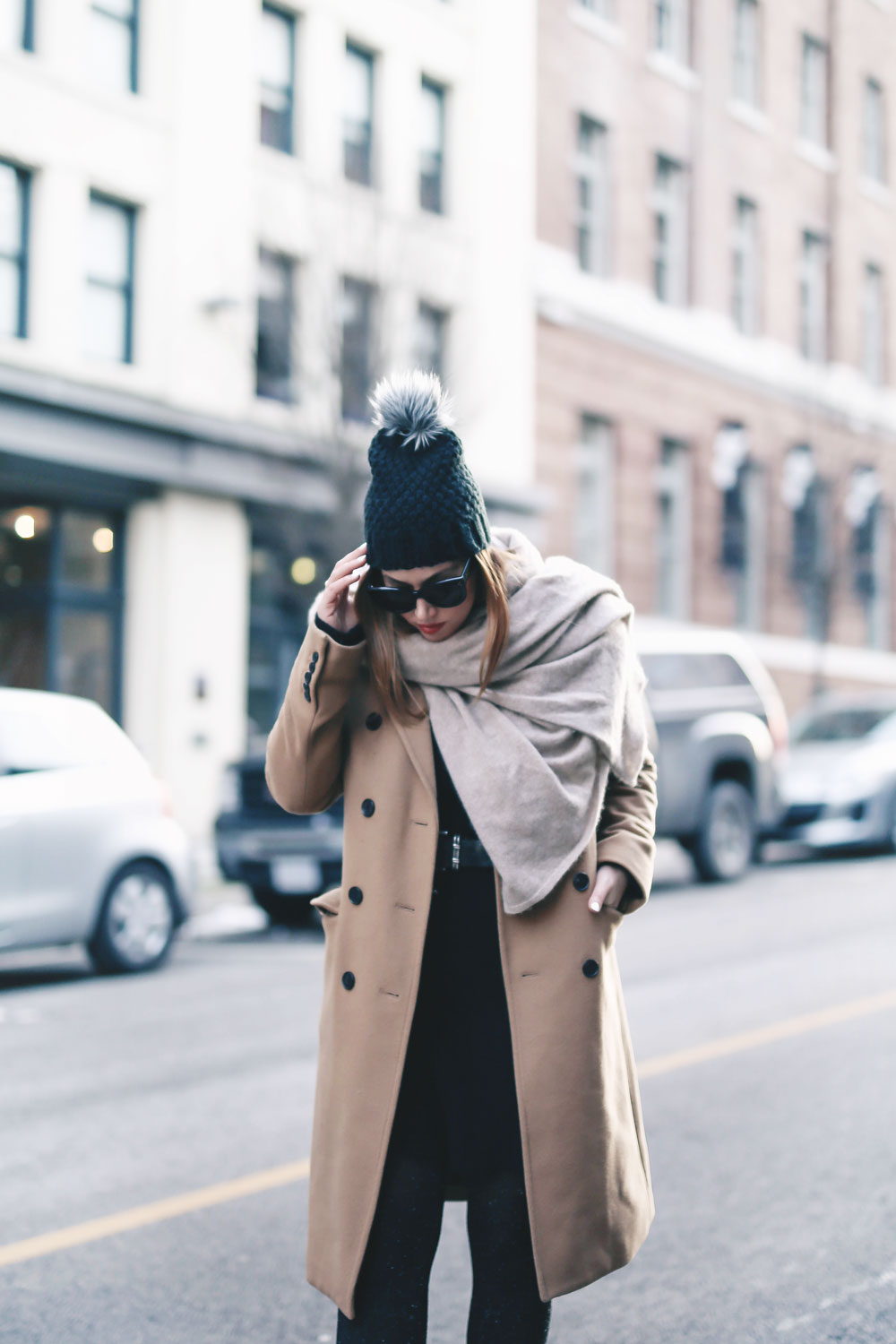 I've gotten some serious use out of this baby this fall/winter season, but the last time it was on the blog was when I wore it sans jacket or coat in Venice – the perfect piece for that time of year in northern parts of Italy when you just start feeling that nip in the air. Any similarly warm dress though is an amazing option if you're starting to feel a touch bored with the usual wintery look – wool, cashmere or even a really heavy cotton blend that will keep you warm! You can also try layering lighter fabrics with turtlenecks and the like (my girl Gabrielle of Dentelle + Fleurs nails the winter slip dress styling, you can check it here!).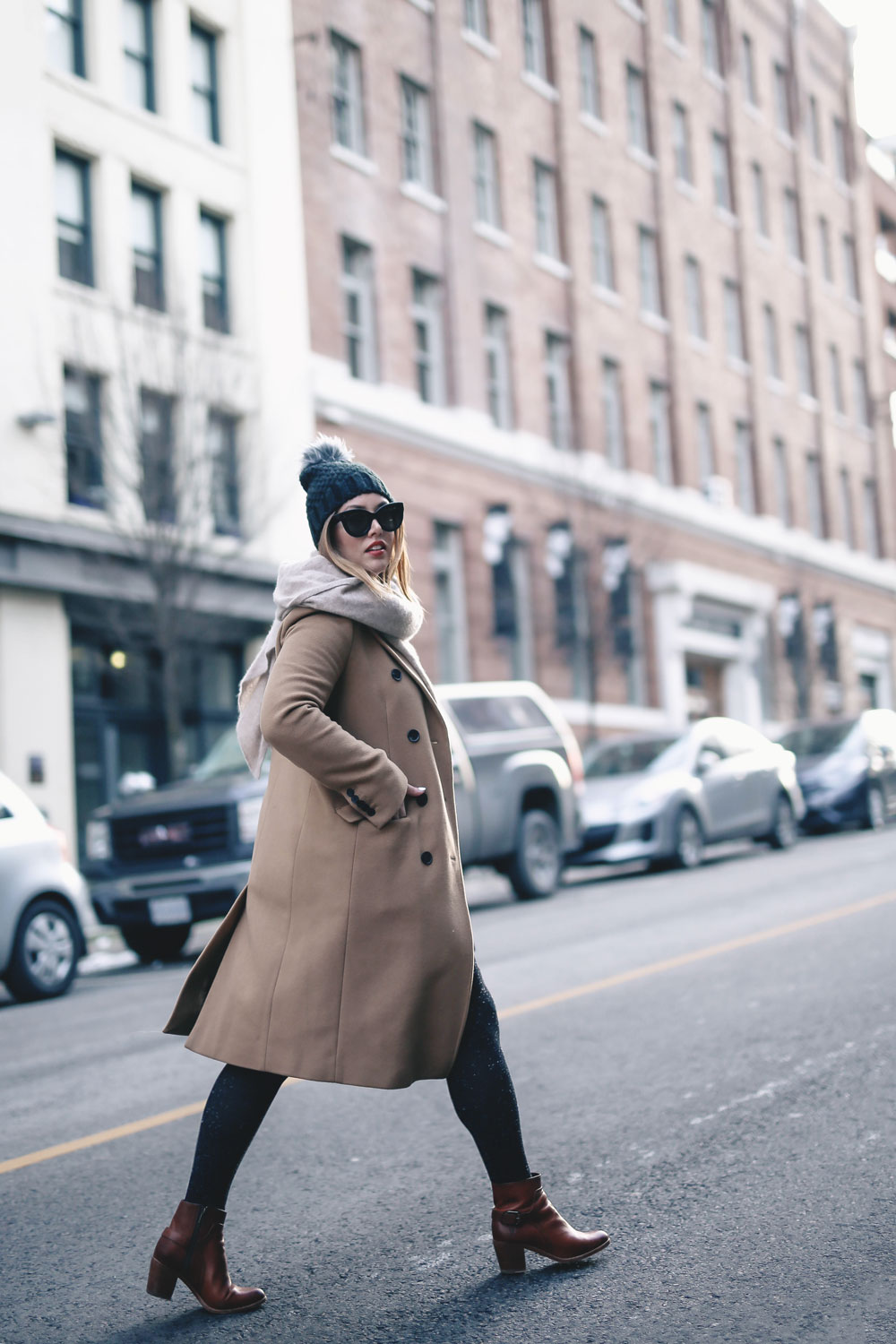 While the fabric's already providing a ton of warmth, it's really been so chilly here that relying on my old friends layers is still so key. A wool blend coat (this one by Aritzia is a perennial favourite, and this one's on sale just at the $100 mark!), a cashmere travel wrap (also by White + Warren, these are my most important staple pieces in the winter) and wool tights by Aritzia keep me cozy, and a chic beanie just really seals the deal.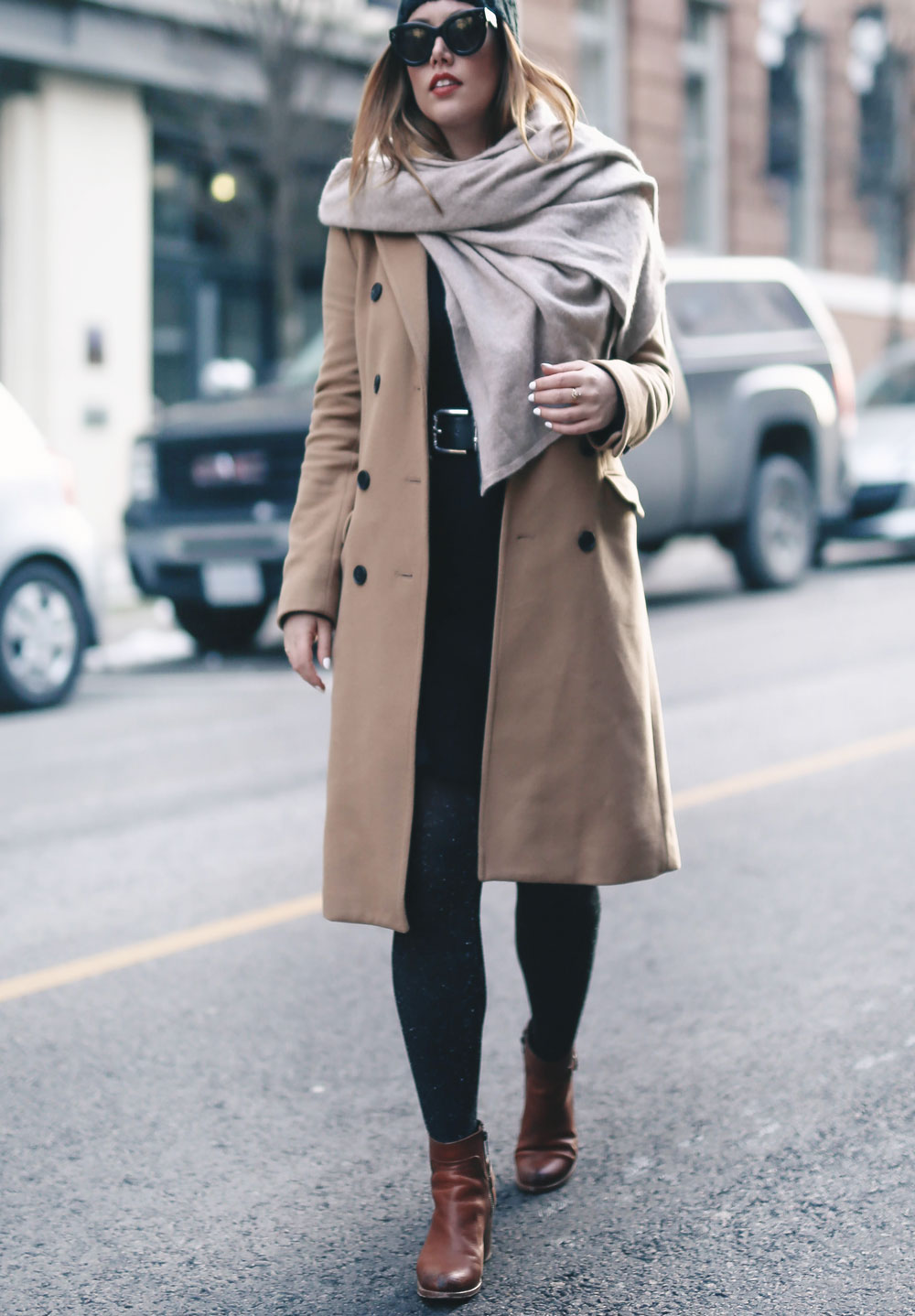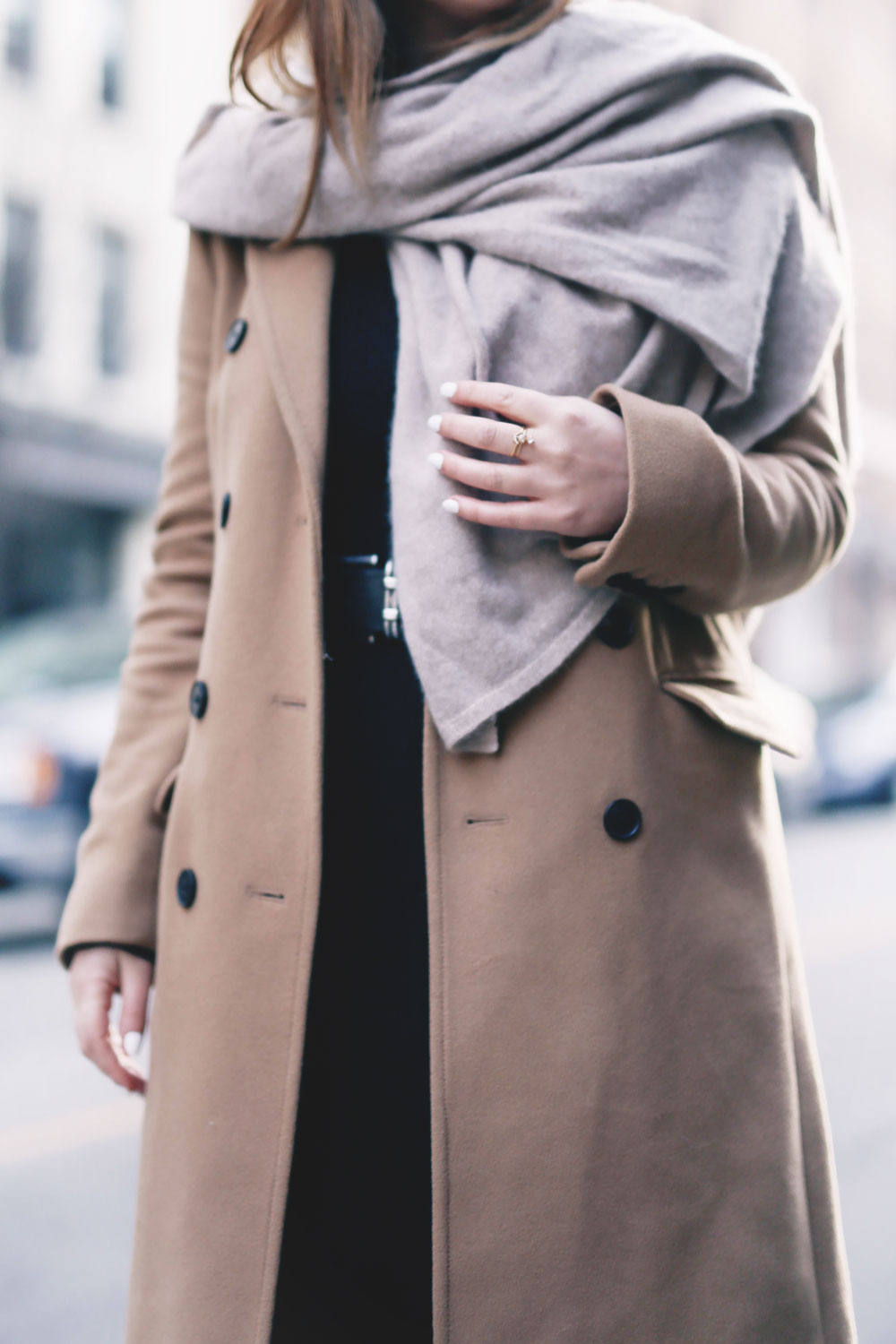 Playing around with neutral tones helps break up the look and gives some visual interest, but a pop of red lippie makes all the difference (as my boo Jill [who I'm missing as she's back in TO now!] said when I slicked on this lip with Charlotte Tilbury's So Marilyn red, the lip makes the look!). I need to pay special attention to my beauty in the winter because I can get a tad bored and apathetic with my looks otherwise – you tend to rely really heavily on the warm coats that you invested in, footwear is more limited (though on a dry day, wearing these Frye beauties with some cozy wool ankle socks definitely helps liven up a look rather than my usual snow boots!), etc. You need to play with those bright lip shades, rock a daytime smokey eye or even just sport some contouring – just have fun with your beauty and it will likely help brighten your whole mood during these short, dark days!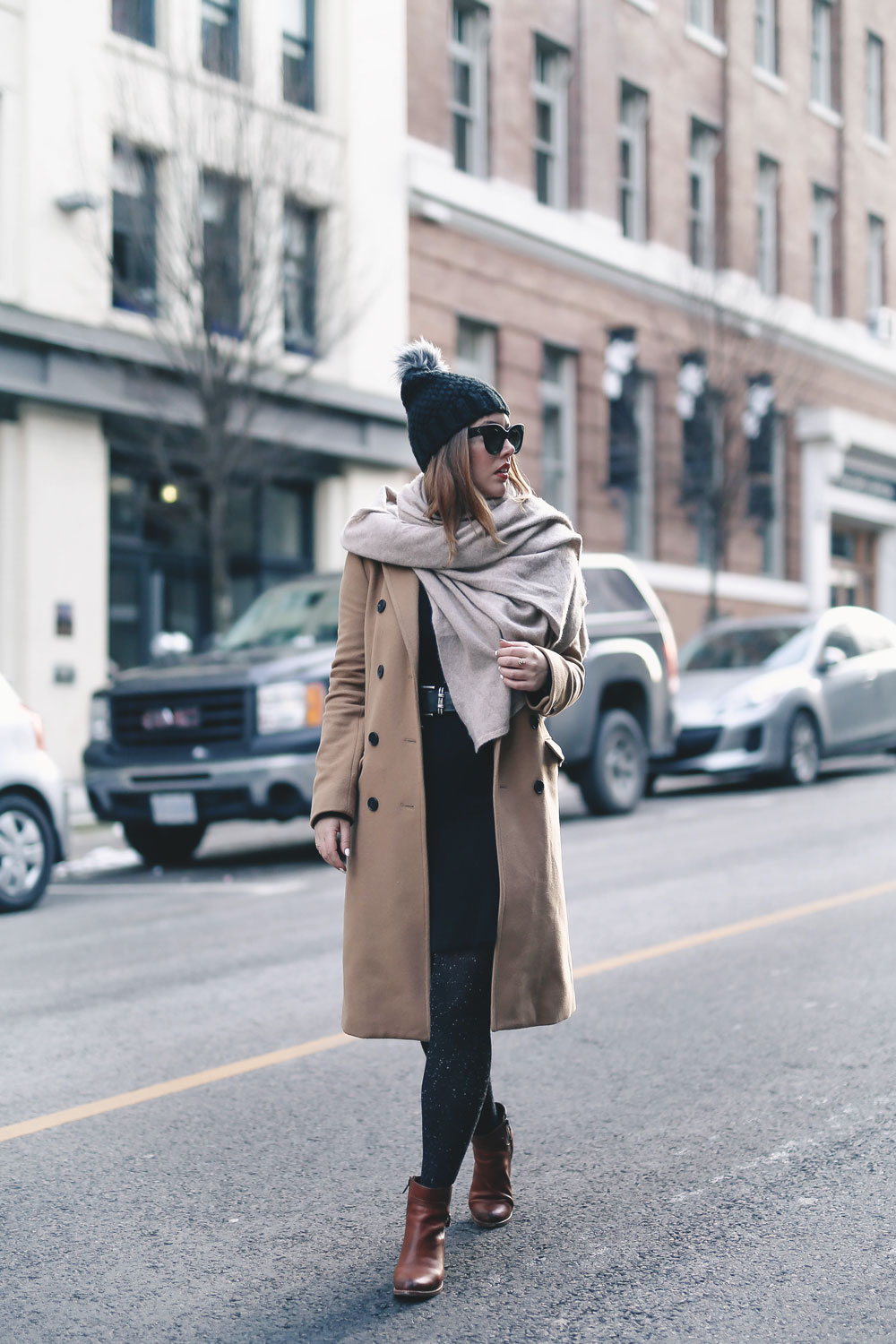 But the real focus of this whole look is the scarf, which is a kind of riff on this tutorial I did with a proper blanket scarf (the Aritzia blanket scarves are really the go-to for the bulky thrown-over-the-shoulder look!).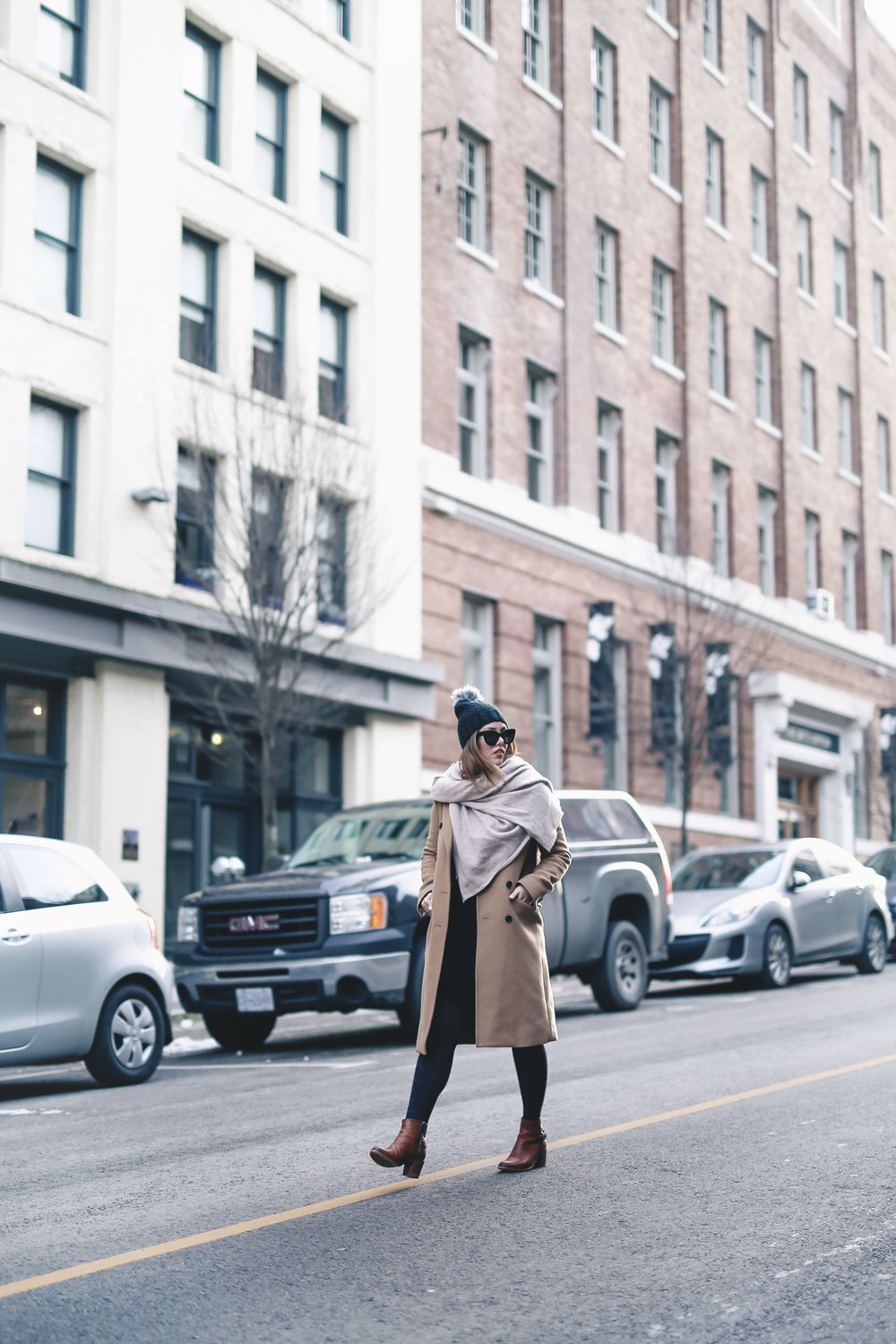 Since I'm working with a lighter and more fluid fabric, I just modified that earlier tutorial by giving a bit of a twist to the fabric so that it really stays in place. You can also knot it so that it doesn't slide around! It's insane how much warmer you stay by really draping the scarf this way, and it's also just a nice update on the usual scarf wraps!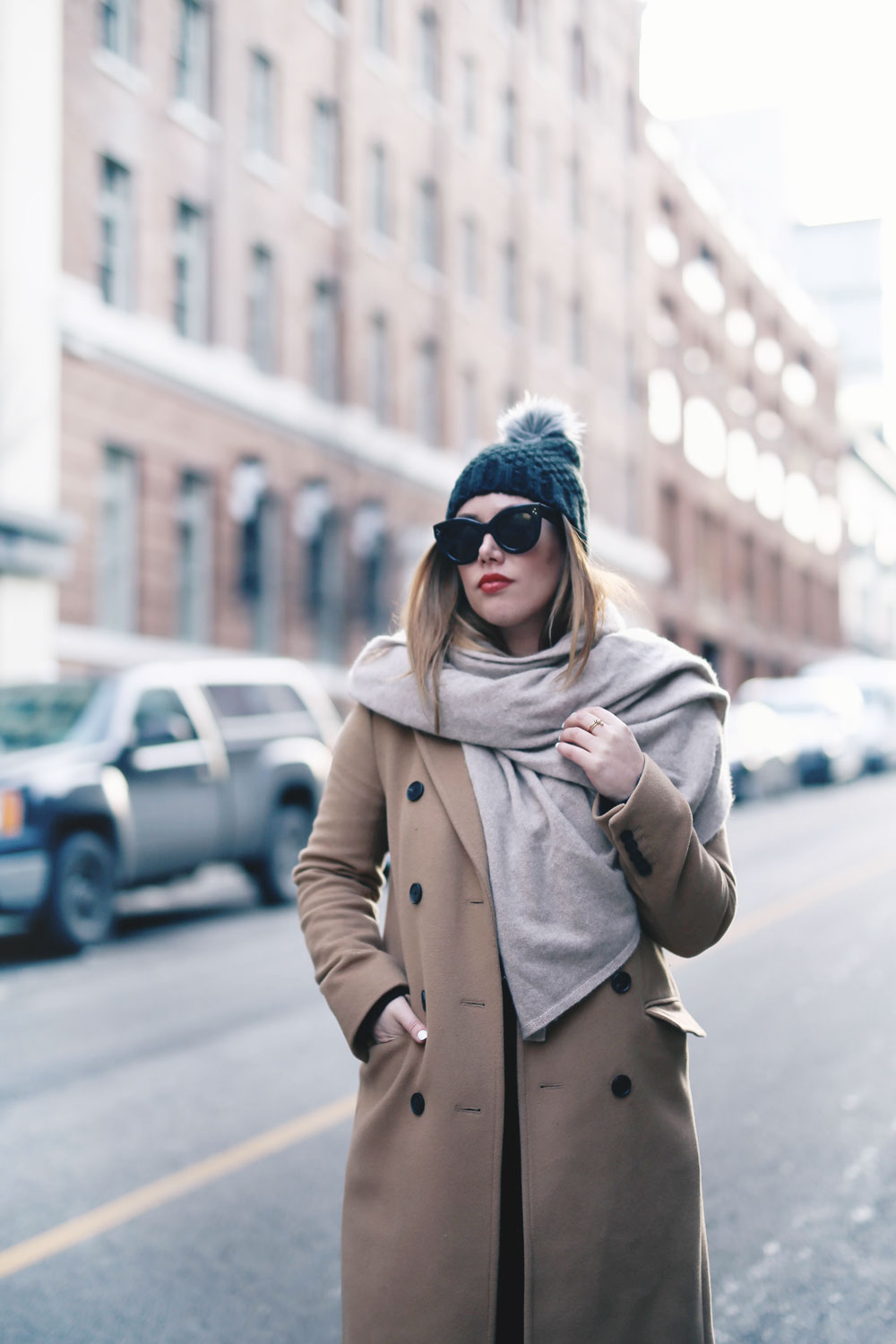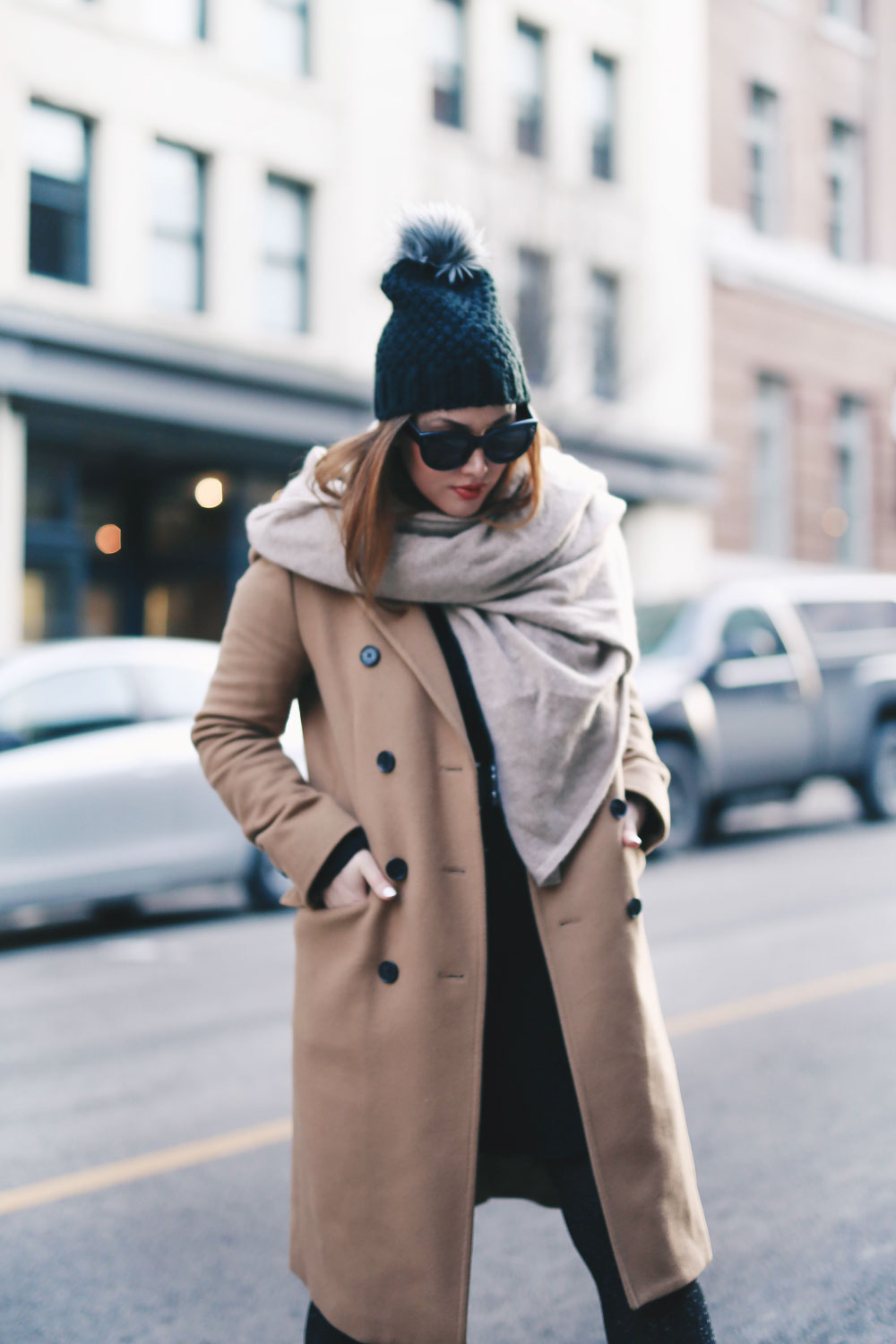 And with that, I'm off to do another video, today shooting with Alicia! I'm so excited to build out that part of my content and am most importantly, so excited to have that platform to share some new stories with you guys! Stay tuned (and subscribe if you haven't already so that you catch the new videos!).
Photos by The August Diaries