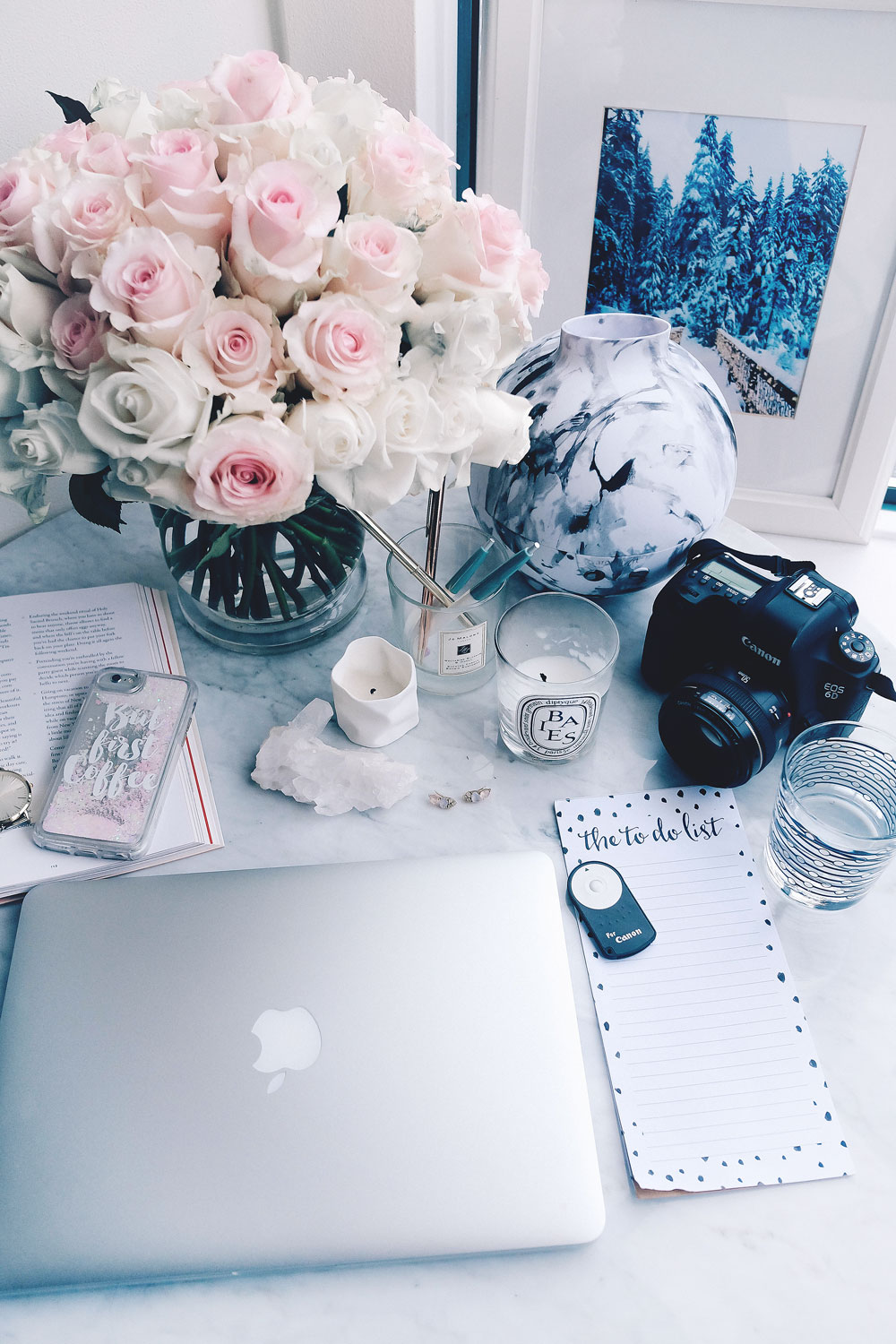 TGIF indeed! I've had such a lovely week but it's also been a bit of a weird one with snow one day, sunshine following in the same day and then pouring rain in the next. There's a reason Vancouverites always seem so affected by the weather! Seriously dreaming of some proper spring days…any day now!
Weather aside though, this week has been amazing in all its consistent productivity: wrapping videos up (make sure you check out yesterday's 5-minute toned leg video, clearly shot during more stable and sunny weather conditions!), getting shoots done and for once, actually having most of the copy and images for for next week's posts ready to go so my lovely, killer intern Allison doesn't have to play catch up as I'm passing on content last minute!
Canon 6D Camera + Canon EF 50mm f/1.4 Lens
This one's first because it's the most important by a long shot. It's also my biggest investment, but it's the one that gets the most use so it's well worth it. I also invested in my lens because the bulk of the shooting I do is for lifestyle or fashion photography, and you can't beat an incredible portrait lens like this one for capturing those dreamy, bokeh-filled shots (quick example above). My honest advice to any blogger starting out now who not only wants a presence on Instagram, but on a blog as well (and to create editorial-like content): invest as much as you can here. Don't worry about the rest if all you can invest in is a great camera—it's all you need. Having said that, depending on what direction you're looking to go into, there are a ton of different options! For instance, YouTubers swear by the Canon G7X, and if I was just looking to build an Insta presence first before launching a blog I'd first get this next baby coming up…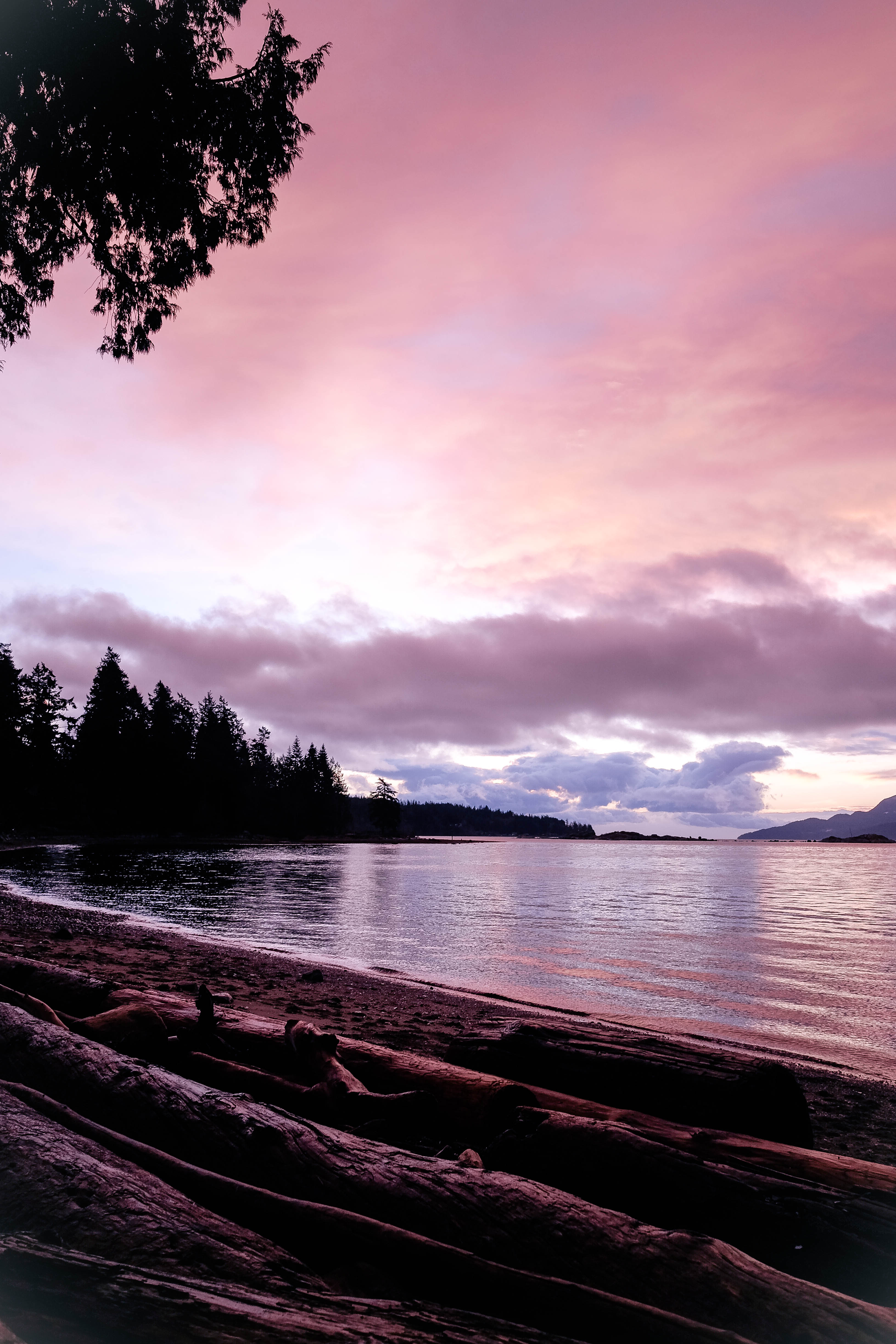 Fujifilm X70
I love this camera. I got it specifically for my Italy travels because I wanted something small, portable, easy to transfer to my phone via wifi and really effective—I also love that Fujifilms capture that authentic film feel (an option you can turn on and off). Almost all of my Insta (@tovogueorbust if you're not following already!) shots are taken with this beauty of a camera (literally, it's so cute, people always ask me where it's from based off of appearance alone when I'm out shooting!). There's a quick example above of the more film-like shot I can get with my Fuji. I think if you were new to the digital space and looking to start building a social following first, this would be your guy. I actually find the shots I take on my Fujifilm perform a lot better than my Canon (more of that gritty, authentic feel maybe?) so it's had a proven track record for me of being an Insta superstar.
Canon-Compatible Remote
When I started ramping up my vlogging this year (make sure you're subscribed if you aren't already!), I instantly realized I had not only no idea what I was doing, but also none of the right equipment. I'll be looking to invest in a more vlogging-friendly camera soon, but for now, I've invested in this remote for a cool $10 so that I can focus my camera on my face (or whatever else) while filming myself so that I can do my beauty tutorials, intros, etc without having the focus be entirely off. No matter what your make of camera though, there are tons of remotes out there that are compatible with any brand so make Amazon your friend!
Lumahawk Ring Light
This ring light is kind of an intro ring light as it's not actually rigged up but just something you fit around your lens (it handily comes with lots of adaptable ring sizes so you can fit it to any lens). I'm still so new to this vlogging thing so wanted to play with lighting at the onset or mostly rely on natural light, but I've been really happily surprised by this little guy! This whole video was filmed in near pitch black darkness, for instance, and it really worked wonders for it!
Logiix Portable Charger, Extra Long Cord & Multiple Jack Outlet
These are kind of the unsung heroes of the blogging gear repertoire but so critical, not only to stay connected but oftentimes, for our livelihoods too! These have saved my bacon especially when I'm on the road or have just had a crazy week and have to charge up my devices on the run between campaigns. So much of what we do involves live coverage via Insta Story or Snapchat coverage, so these are so key and it doesn't hurt that the rose gold metallic collection is super cute too! You can shop them all at London Drugs.
GoPro Hero Session 5
Matt got me this GoPro this year for Christmas and it's my absolute favourite. I think if you wanted to really get some serious bang for your buck and were new to blogging, you could invest in a great camera like the Fujifilm that takes stellar pictures and then a GoPro for travelling pictures—you can still use the Fuji for vlogging too but it really shines for still photos, whereas the GoPro is clearly created for capturing video. Whether it was my Victoria travel diary or even having it rolling as I capture a different angle for my videos, this has been surprisingly so handy. And I especially love it for travelling, and for all the water-based sports I do since that's my happy place!
Lexar 128GB Card
People will tell you you'll be fine with a 16 or 32GB card and sure, you will be—but why not invest in a 128GB card (for only $60 on Amazon) you literally hardly ever have to erase? Also, with tech mishaps and the fear of potentially losing pictures on your computer if anything ever happens there (speaking of which, I won't list it now 'cause it's really unsexy but you should get a hard drive at some point to back up on), it's nice to know you have a killer massive memory card that should have back ups of all the original files. I've taken this card on multiple trips and still haven't deleted it. Go on Amazon, find a good deal, invest.
GorillaPod Tripod
Another present from Matt, what a nice guy! Literally though, all of his presents for me are tech ones because it's all I ever want. I think a traditional tripod is an absolute must to invest in at some point, especially if you think you're going to be doing mostly beauty or at-home tutorials. But I love this GorillaPod Tripod because it's such an easy, handheld stabilizer (you could rig your camera up here and it makes it a lot easier/safer to film rather than having to hold your camera and twist your wrist around to get different angles). It's also genius for uneven surfaces, for capturing certain angles (I tend to angle downwards for my at-home intros and tutorials), etc.
And I'm not going to include it here because it should be a given but you need a powerful laptop, especially if you're going to be doing desktop editing, writing, etc. I invested in a new laptop this year and while the price was no joke, it's made me so much more effective, productive and just all in all, a better blogger (I like to think!). I've had the headache of dealing with a shitty laptop that crashed all the time when I was a student/intern/new to blogging and didn't have the benjamins to invest in a better one but if you can, would really recommend not skimping here if you have serious blogging goals.
Having said that, this roundup is just to give you a general idea of what helps me in my day-to-day—I think the tech helps so much and especially because this has been my full-time gig for some time, really critical to my work. But if you're just getting into blogging or doing micro blogging on a specific platform, I think nothing beats a creative mind and a vision, so do the best with whatever you have and always remember there's so much you can do with editing! On that note, make sure you check out my Insta editing tips here and if you'd like me to do a separate tutorial on how I edit my blog pictures, just let me know!