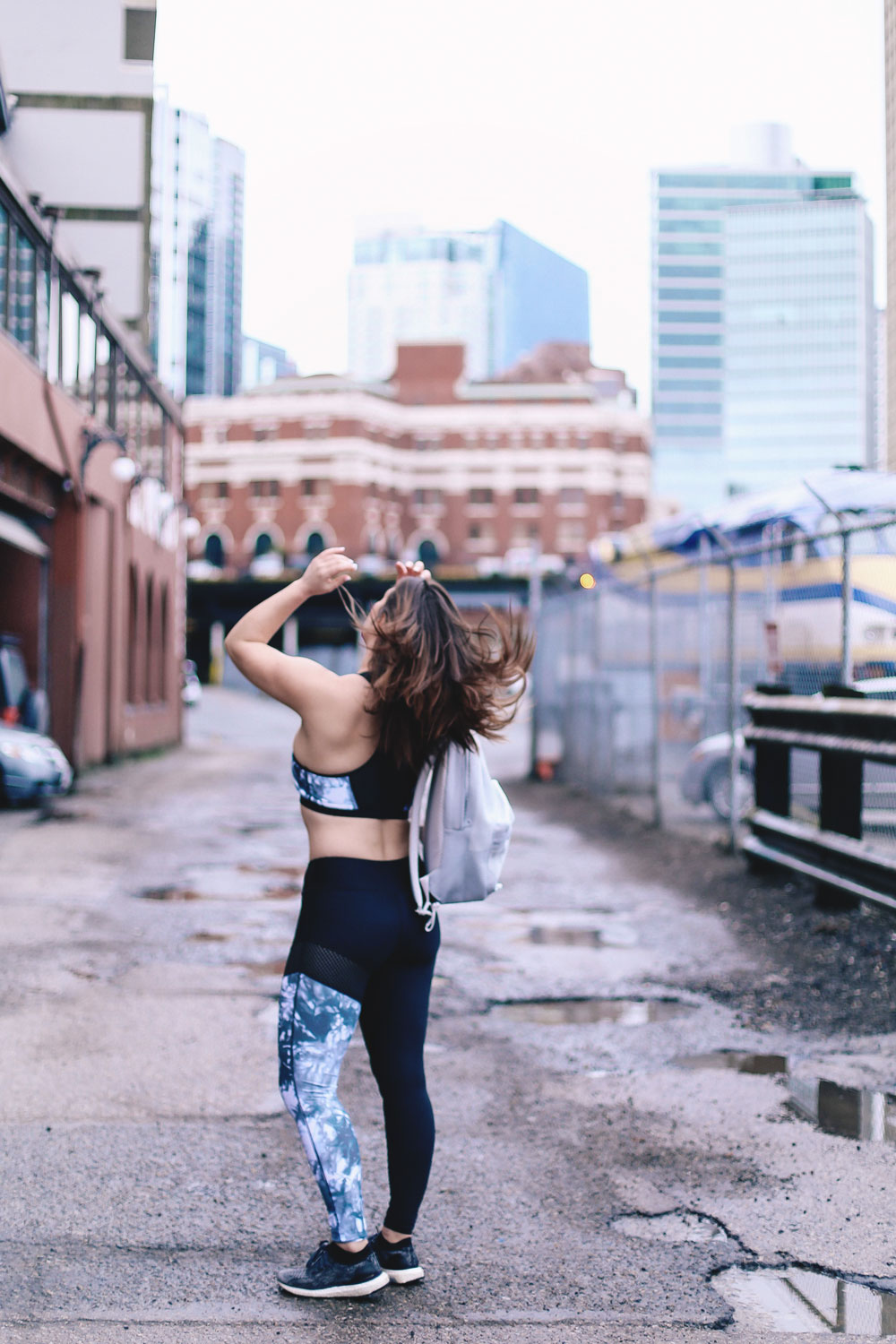 Canada is home to so much amazing brands, and we've never been more spoiled than we are nowadays with incredible options to choose from to support homegrown talent, from organic beauty brands to effortlessly cool leather jackets to beyond chic activewear. I've always loved to support local talent but am trying to really hone in on some favourite brands this year—first up, some of my fave Canadian-made activewear!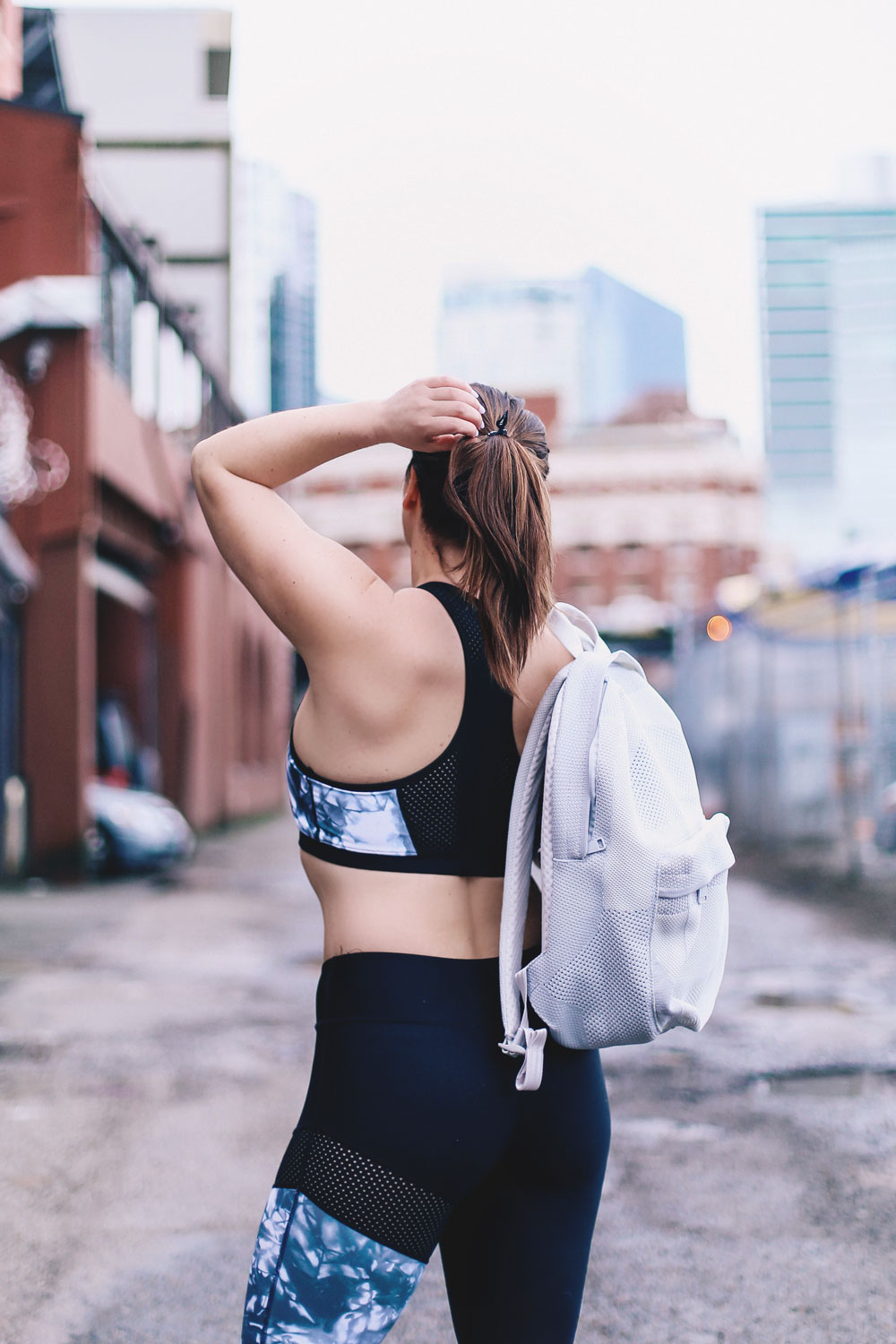 I love Daub + Design—hilariously, after a Dailey Method class once I cornered this girl in the cutest look to let her know I'm obsessed with Daub + Design and love her hand-dyed tie dye leggings, does she know where they're selling that colour, and does she like my D + D socks and did she know they also sell the grippy barre socks? Surprisingly, the poor girl didn't look terrified (as she should have) and let me know she's actually the creator of Daub + Design.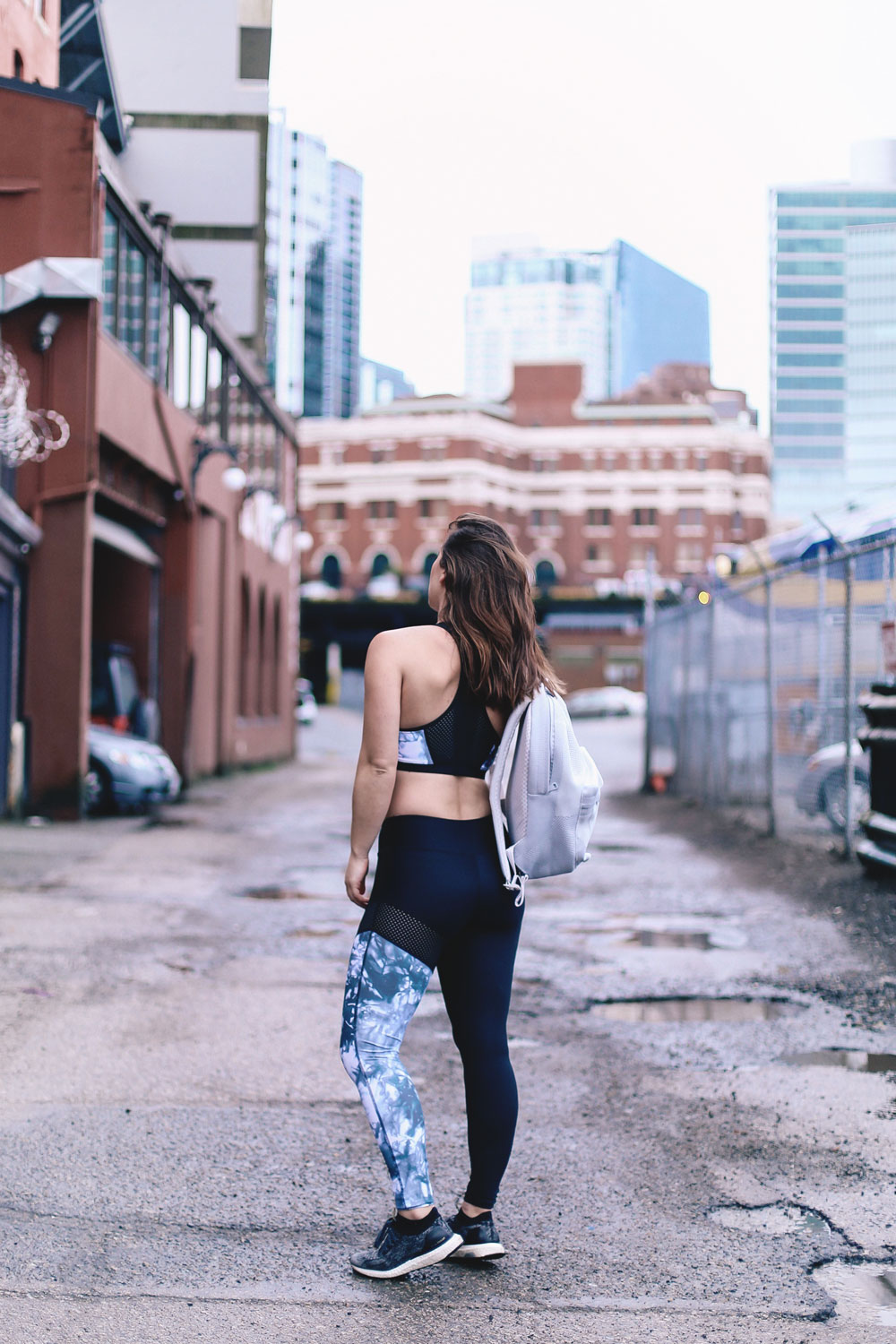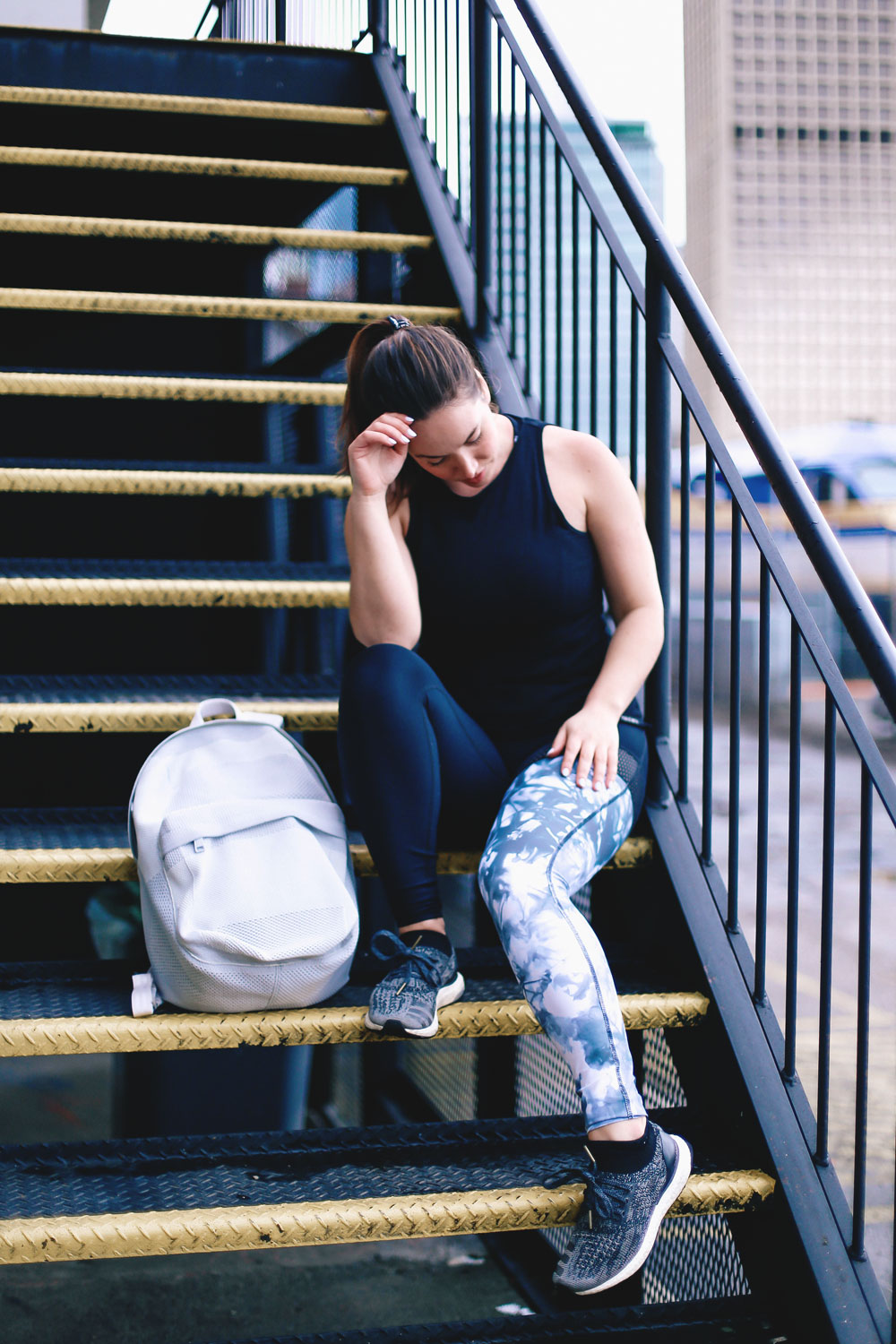 Naturally, I was so excited to hear that this Vancouver brand (famed for their hand-dyed lifestyle designs, from leggings to tanks) was launching a sister brand called DAUB | ACTIVE, created here in Vancouver with Italian fabrics for high-performance athletes and exclusive designs capturing the brand's signature West Coast feel.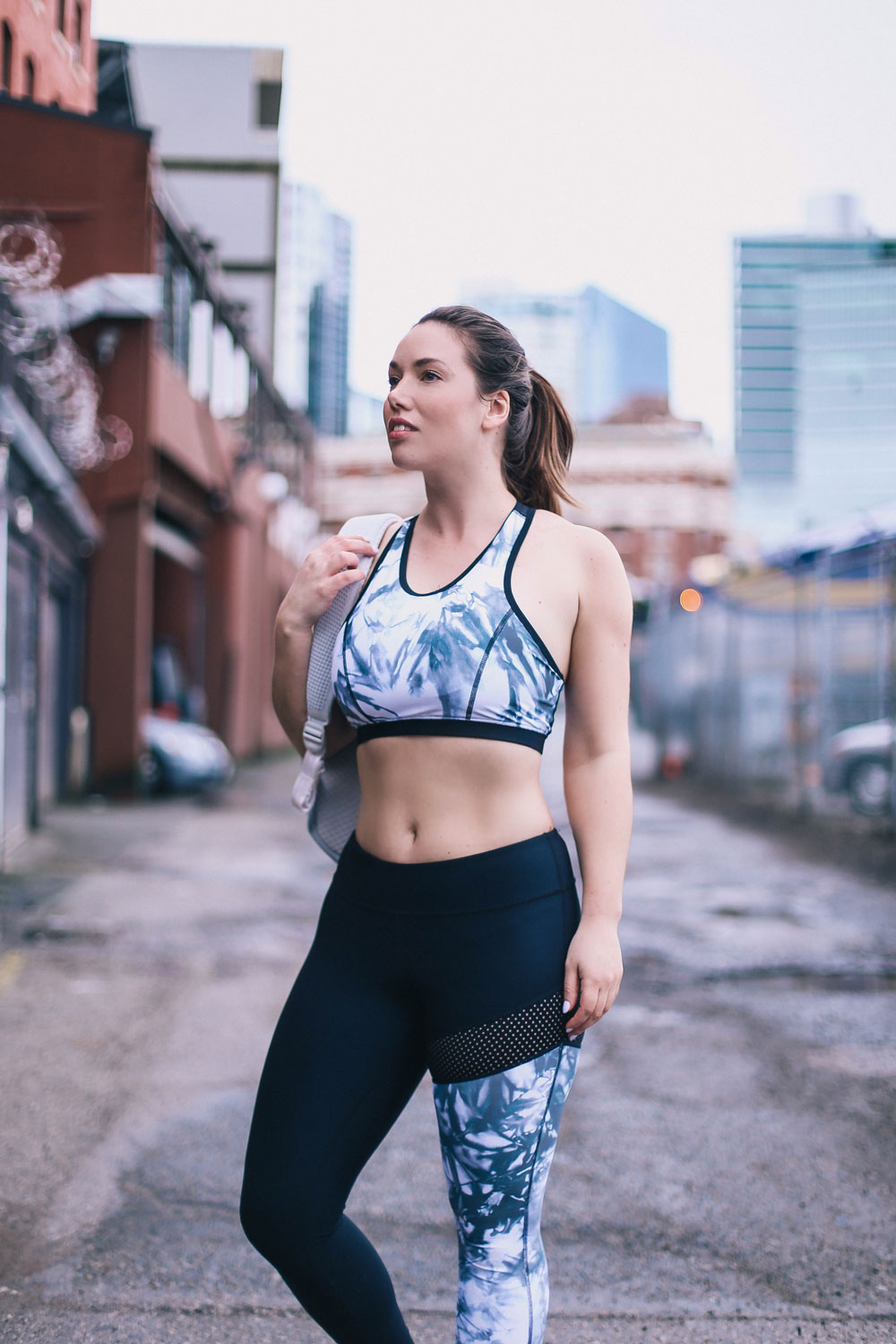 Trust me, I've put both the sports bra and leggings through their paces with many a session at Equinox and they are truly equal parts style and function. I love the paneling and unique feel of the one-legged design—so flattering! The brand is currently doing a Kickstarter to really kick off its launch and get new products out the door—believe me, you'll want more of these amazing activewear pieces! And luckily, come June you can shop these in Van at Semperviva Kits and Barre Fitness Yaletown!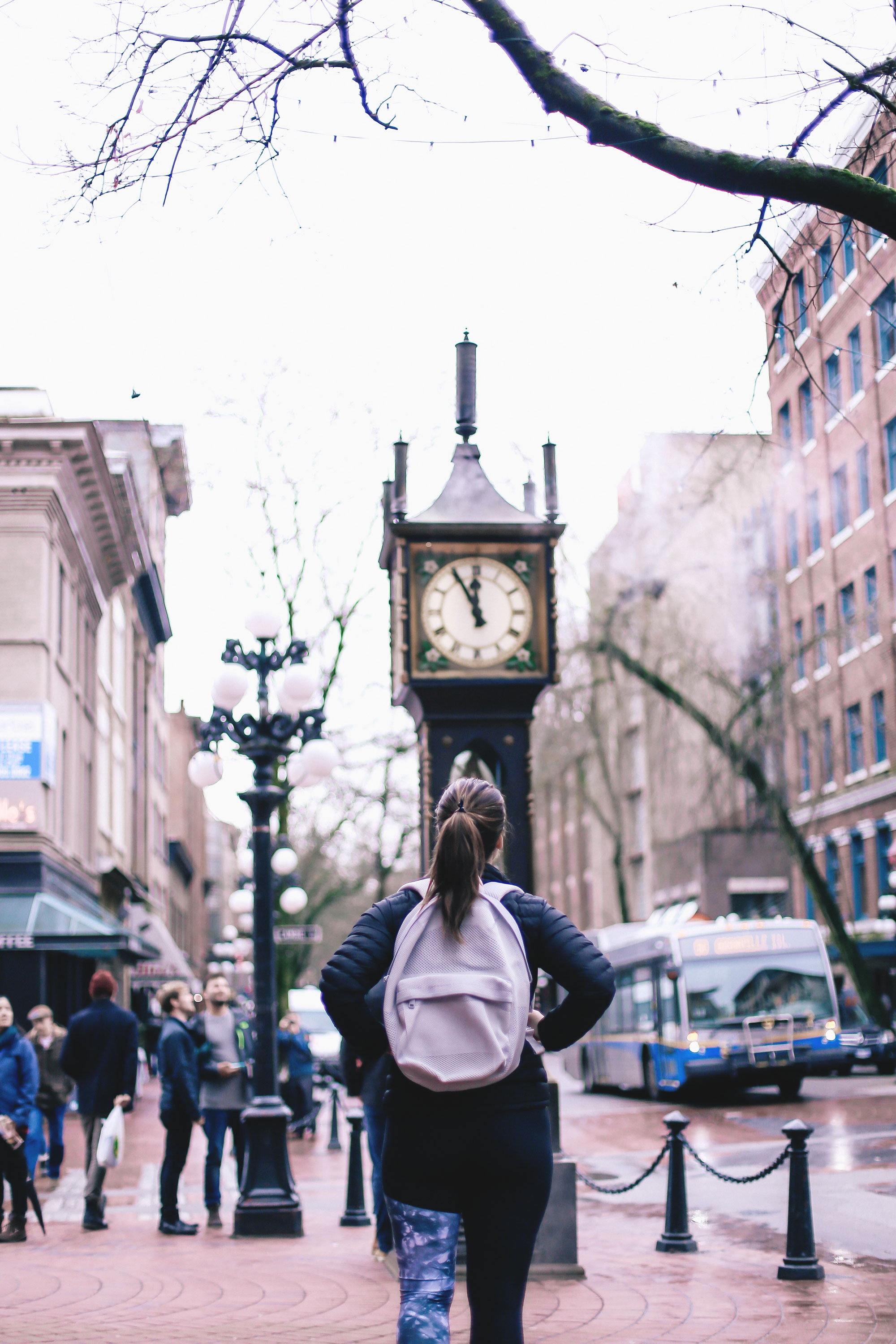 Finally, a note on activewear—surprisingly, I used to not really think it'd make much of a difference what I wore in my general feelings about my workout. Maybe because I grew up mostly in uniforms between playing soccer, field hockey and swimming, I didn't get the value in cute activewear when I was younger. Fortunately, that changed some time ago—if anything, I put just as much energy and research into finding stylish activewear as I do my day-to-day clothes (some style notes here!). So especially if you're new to working out, needing a boost to your current workout routine or even if you're a seasoned pro and simply don't treat yourself enough, do me a favour and find some pieces that you're seriously excited to wear in your next sweat session! Trust me, it'll make all the difference.
Photos by Alicia Fashionista