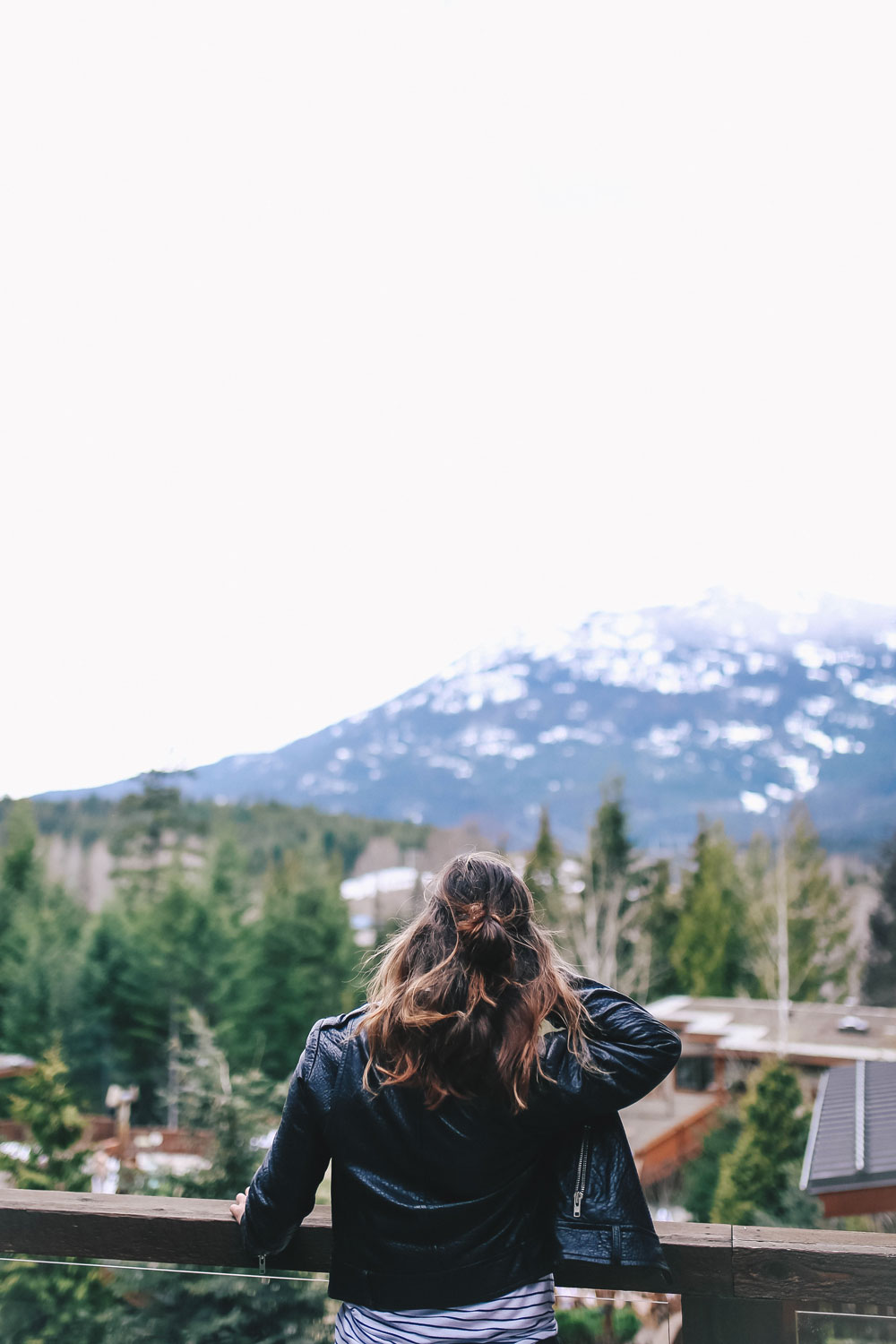 Ah, Whistler! I have a bunch of happy places scattered around the world where it's literally impossible for me not to have an amazing time, no matter how many times I go back. The Sunshine Coast, Ireland and this beautiful ski town just north of Vancouver. For those of you not from Vancouver but thinking of visiting, you must make a quick trip up to Whis (and I'm sure those of you who live in the area already love it!). Matt and I went up for an early birthday getaway a couple weekends ago with the World Ski & Snowboard Festival and between our magical stay at Fairmont Chateau Whistler, going skiing for the first time in years (and Matt's first time ever!) and a seriously amazing spa day, it was honestly a weekend for the record books. Scroll down to catch our weekend travel vlog, and to see the whole visual diary and read our tips for your next visit!
Watching this video makes me smile so much! It was honestly such a special weekend. We kicked it off by making the short trip from Van to Whistler (about 2 hours driving) and checked into our dream of a suite at Fairmont Chateau Whistler, overlooking the mountains and turquoise heated pools/hot tubs below.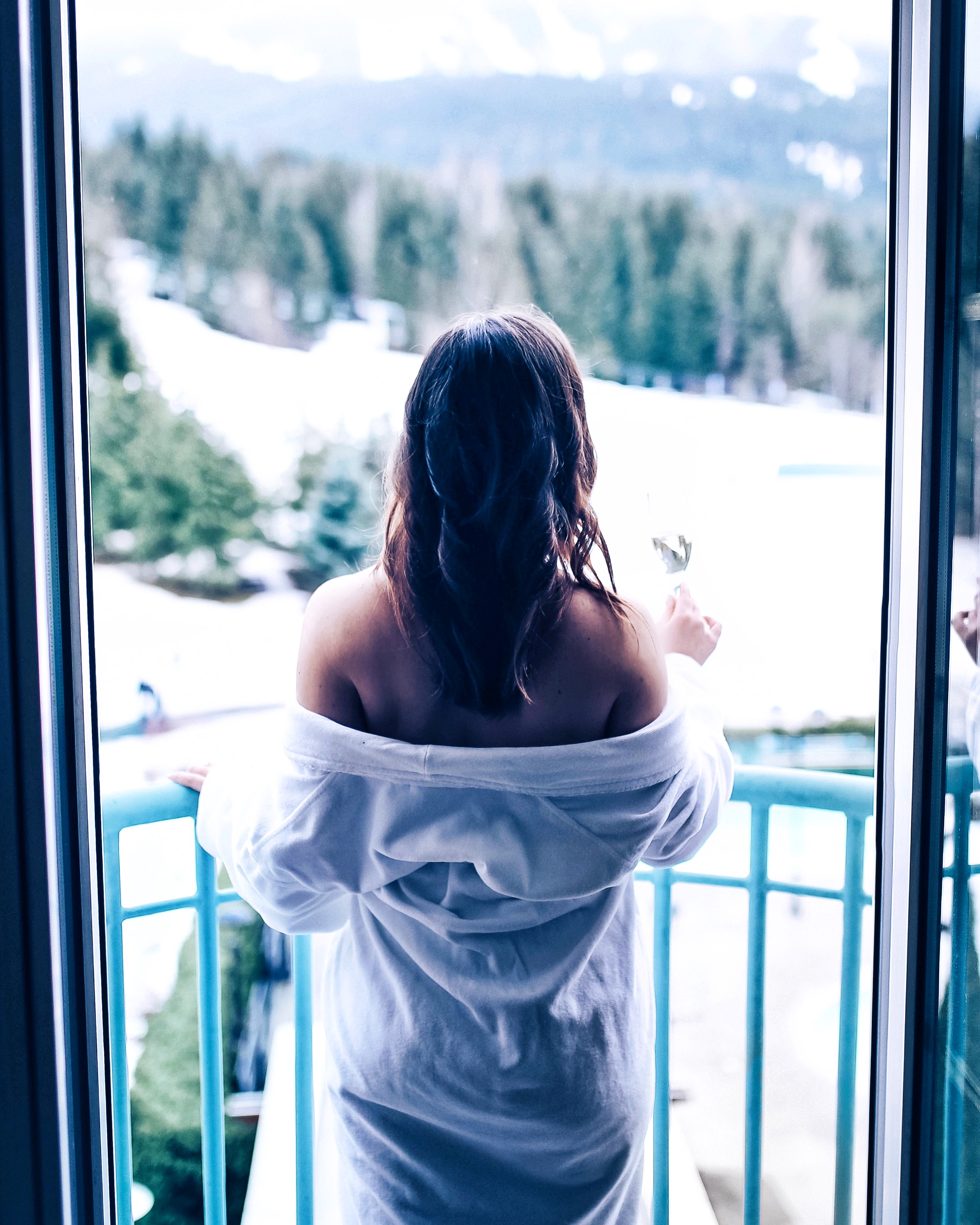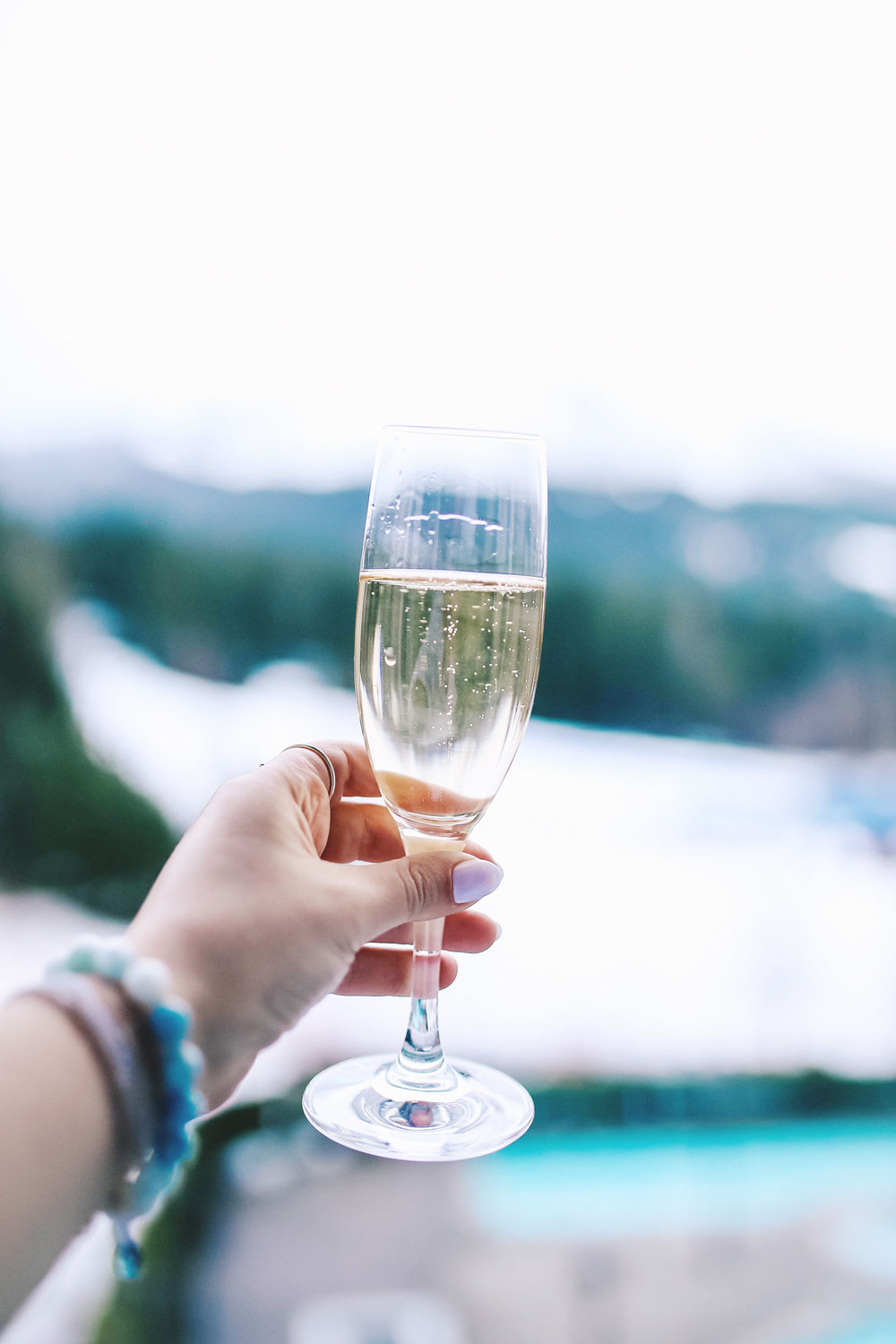 Popped some celebratory bubbly, slipped into the coziest robes and took an hour or so to just soak in the magic of our room and view. The beds are notoriously comfy at the Fairmont, and with Le Labo products in the washroom and cozy slippers to slip into while you watch the skiers and snowboarders just outside of your window as they zip down the hill, it would've been easy to have spent a whole weekend holed up in our suite. I also love going during this time of year because while the mountains are still open into spring, staying later in April or in May means the usually bustling town is slightly quieter! If you've been following me for a couple years or so now then you may have already noticed I usually pop in around May and always have the loveliest little trips away from the city – between beautiful hikes, actually landing resos at my favourite restaurants and getting to unwind a bit, it's such an ideal time to go up!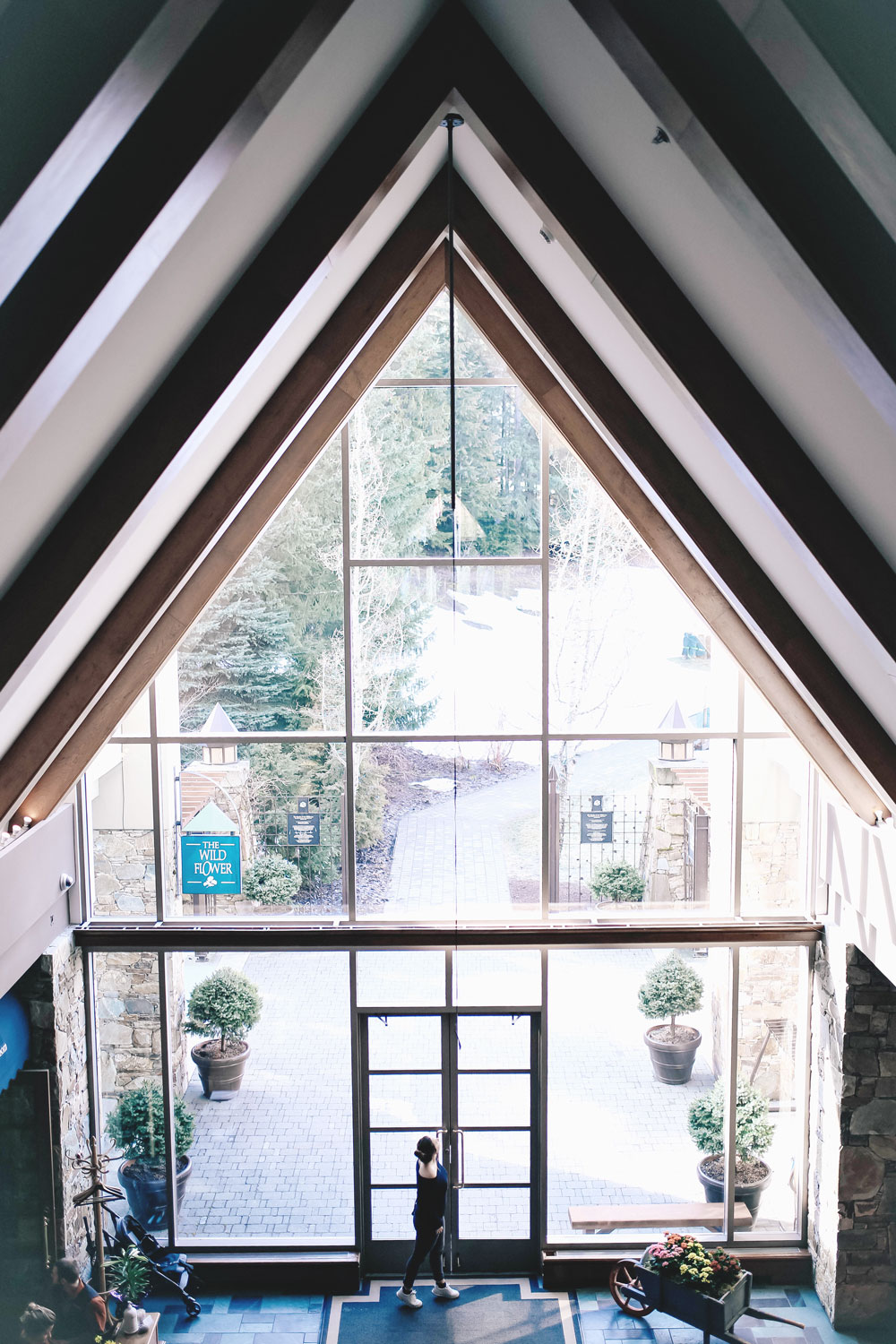 The chalet-style, grandiose architecture in the hotel – breathtaking! The interiors are as beautiful as the stunning mountains surrounding the Fairmont, which is tucked away in the Upper Village (so nice because it's so easy to get to the village [5-10 min walk] but it feels a bit quieter).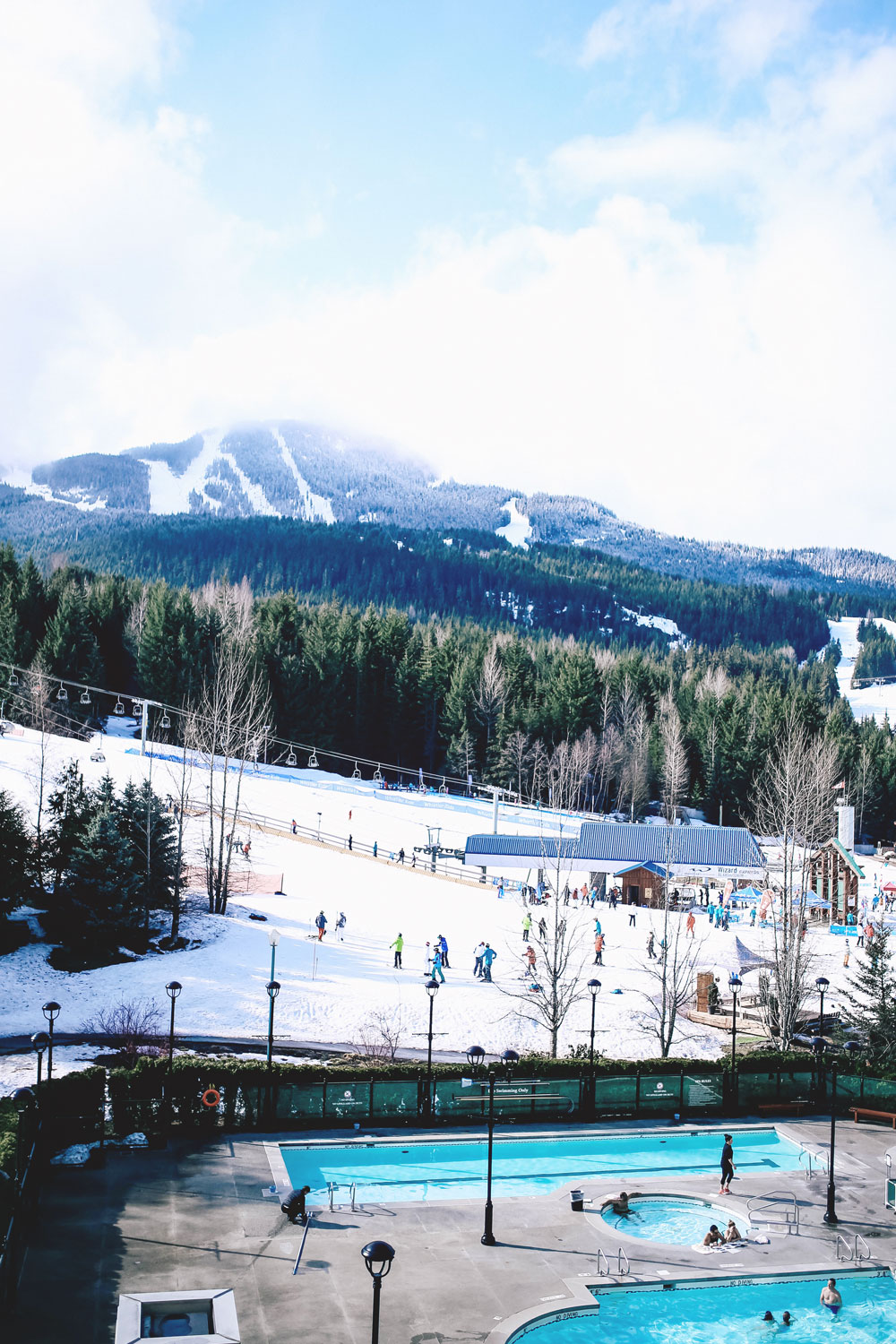 I honestly live for the pool/hot tub situation here at the Fairmont, and especially after a day of skiing (or biking/hiking depending on the season!) on the hills pictured literally right behind this hydrotherapy situation (more on that in a second), it's so rewarding to sit in the tubs relaxing your body. Especially love that there's bar service directly to the tubs, so that you can enjoy a little après cocktail or beer after a day spent exploring this natural wonderland.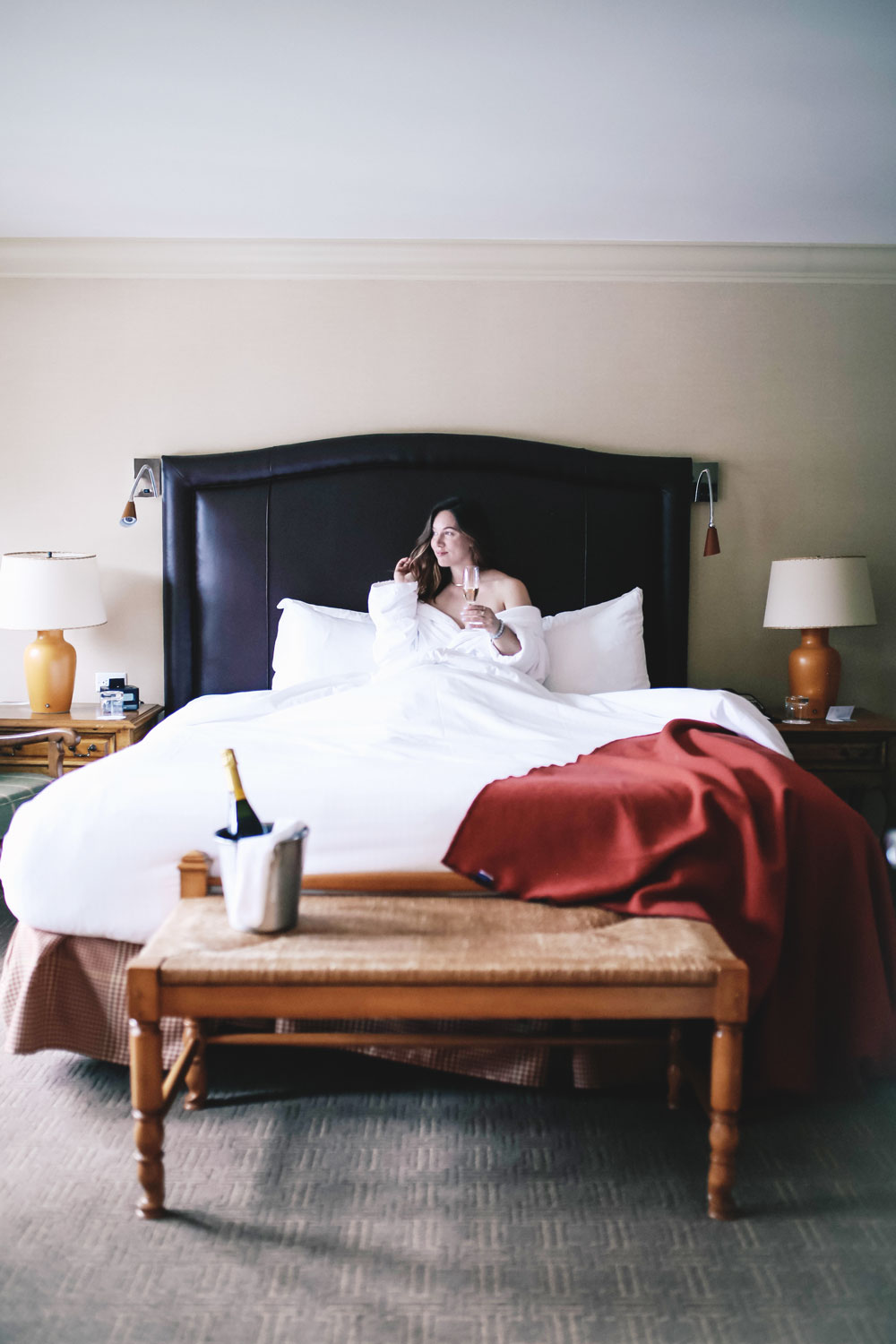 Huge thank you to the Fairmont for making our stay so memorable! Can not recommend staying here enough, you'll feel so pampered, the dining options are unreal (from the Wildflower to Whistler staple the Mallard Lounge to Portobello, where we had that amazing breakfast in the video above!) and we just always have the most magical time. Again, can't say enough good things about enjoying this luxe space in the spring too – explore more here!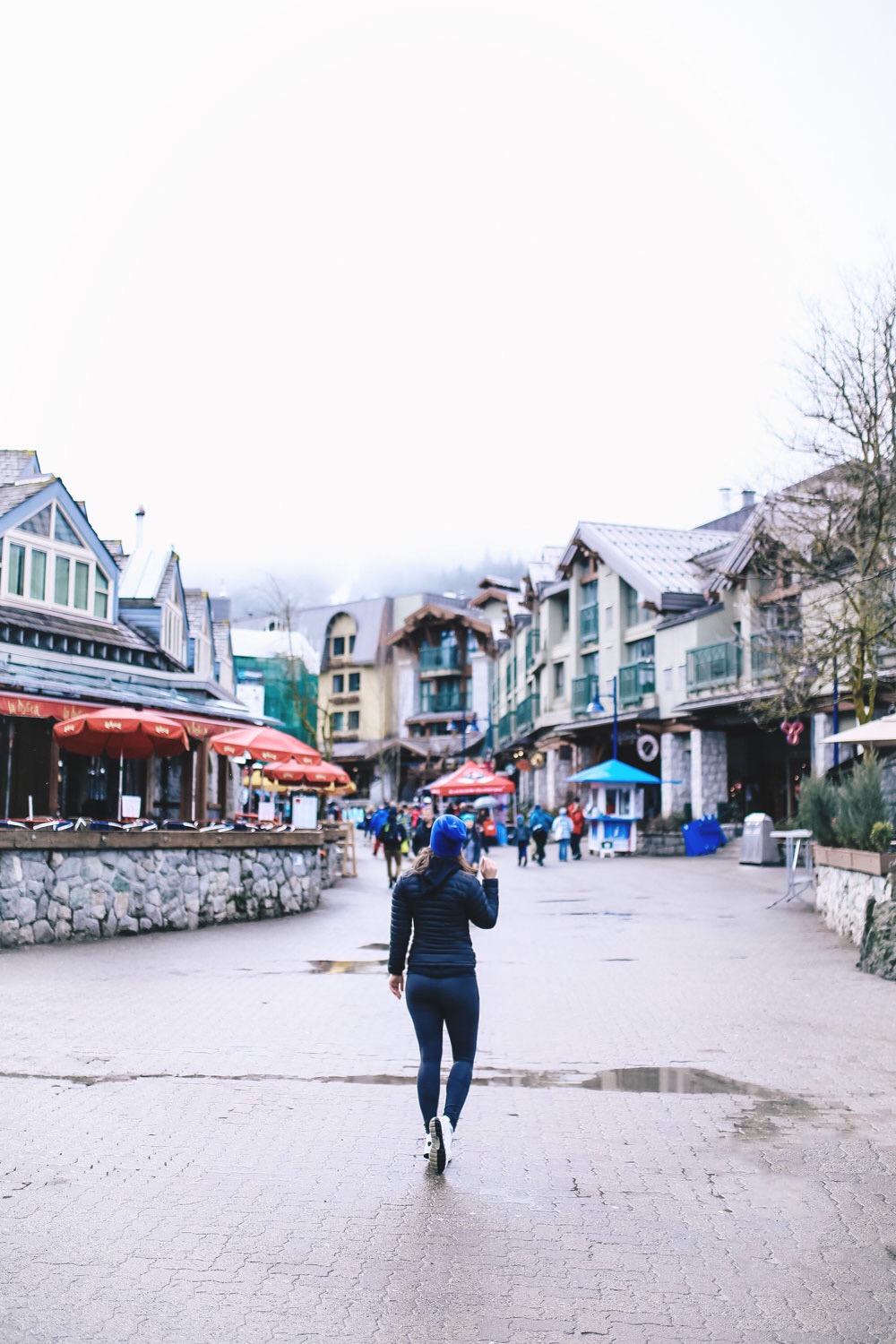 But part of Whistler that I love so much is that you really explore your surroundings – it's a town that's literally a nature lover's dream, and no matter what season you're there, there's always something to do for the adventurer in you. Love biking? It's got one of the most incredible network of mountain biking trails in the world! If you're a big hiker, you honestly could not have picked a better place – last year we did the easy Brandywine Falls which had massive pay-off in a stunning rainbow-framed waterfalls view at the end, but there are tons to pick from depending on the burn you want to achieve that day or the hiking level you're at. But of course, Whistler is a mountain town, and if you're a skier or snowboarder this is undeniably one of the best places in the world to find yourself.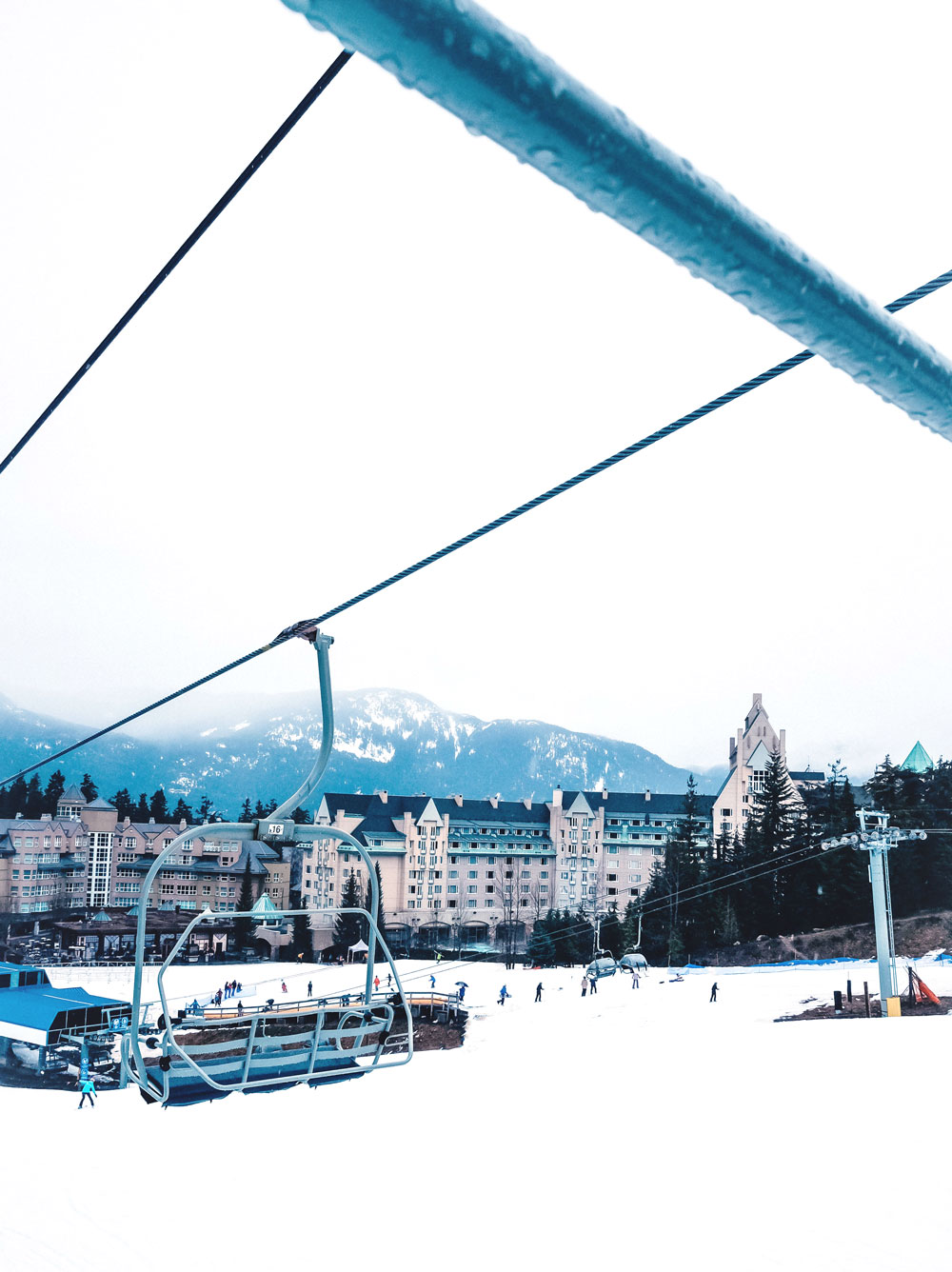 Matt was totally new to skiing (and had rolled his ankle in soccer the same week, ugh!) and while I used to be a really avid skier when I was younger, I hadn't gone in years and years for some strange reason. We rented our equipment within the Fairmont and literally exited the doors to find ourselves right at the base of Blackcomb Mountain! We went on a few bunny hill runs until Matt got the hang of things (which honestly happened so quickly, that guy's a natural) and then crossed over to Whistler Mountain and skied all day.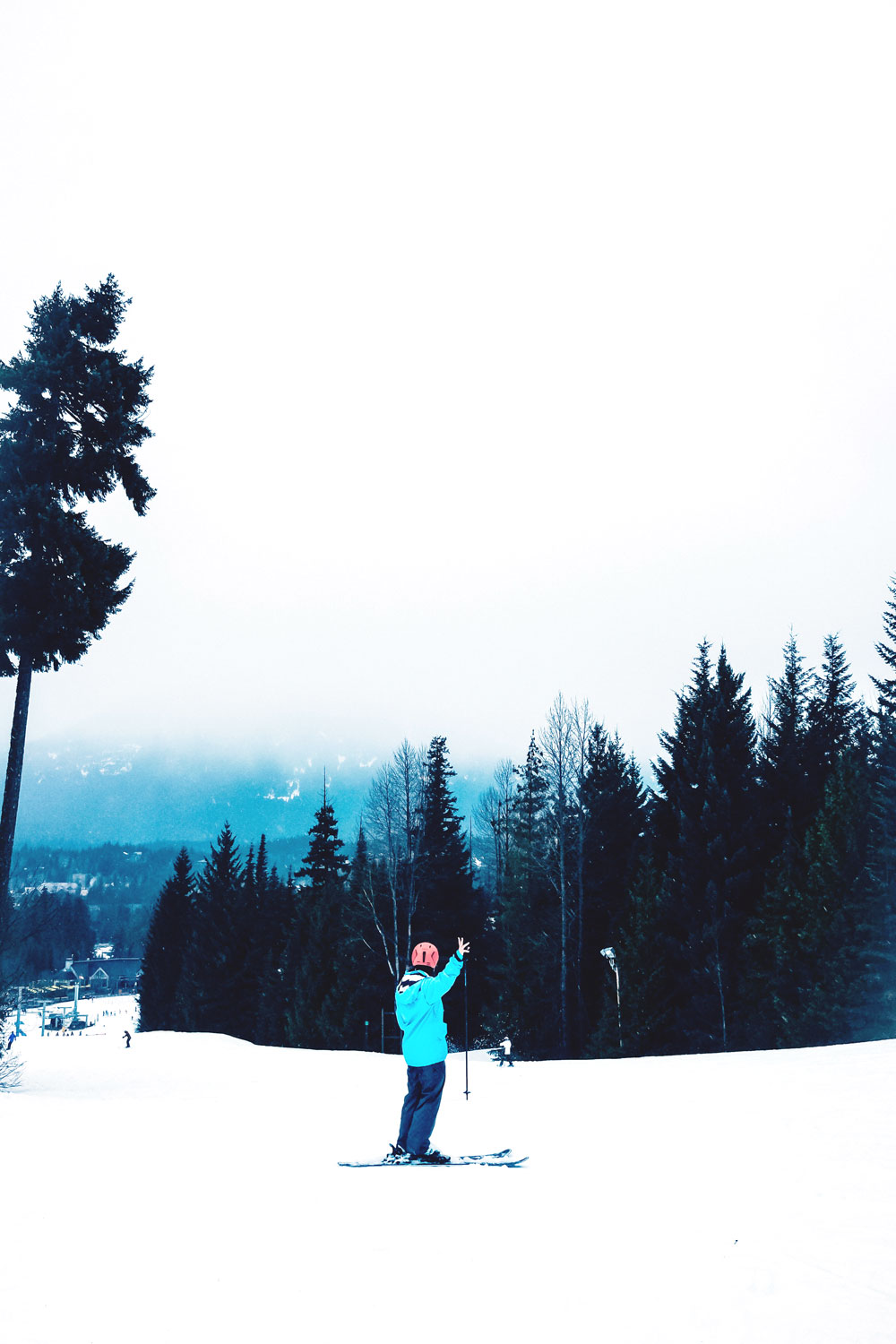 There was so much amazing energy with the Ski & Snowboard Festival in full swing – there were going-ons up the mountain, concerts at the base throughout the day (we managed to catch Willa's amazing set, so good!) and honestly just had the best day. I've already made a promise to myself to reinvest in gear for this next season because that was really my main reason for not heading up before – having said that, renting is so easy and so worth it given that you'll spend hours and hours zipping down the mountain!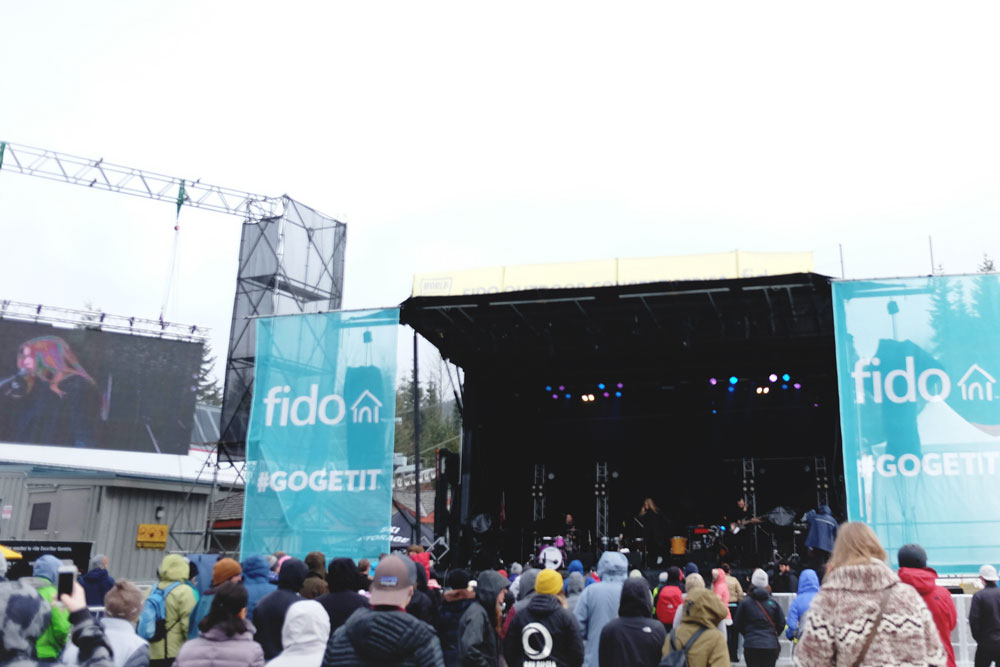 Aside from getting outside and having a blast, Whistler is also always about two other things for me: amazing food (Araxi is a perennial fave, Sushi Village is where I'll head with a ton of friends, Basalt is a great relaxed space, Pure Bread is a must for a sweet treat, etc) and a trip to Scandinave Spa. We don't have anything like this here in Vancouver so while there are so many amazing spas, there's something so unreal about this space.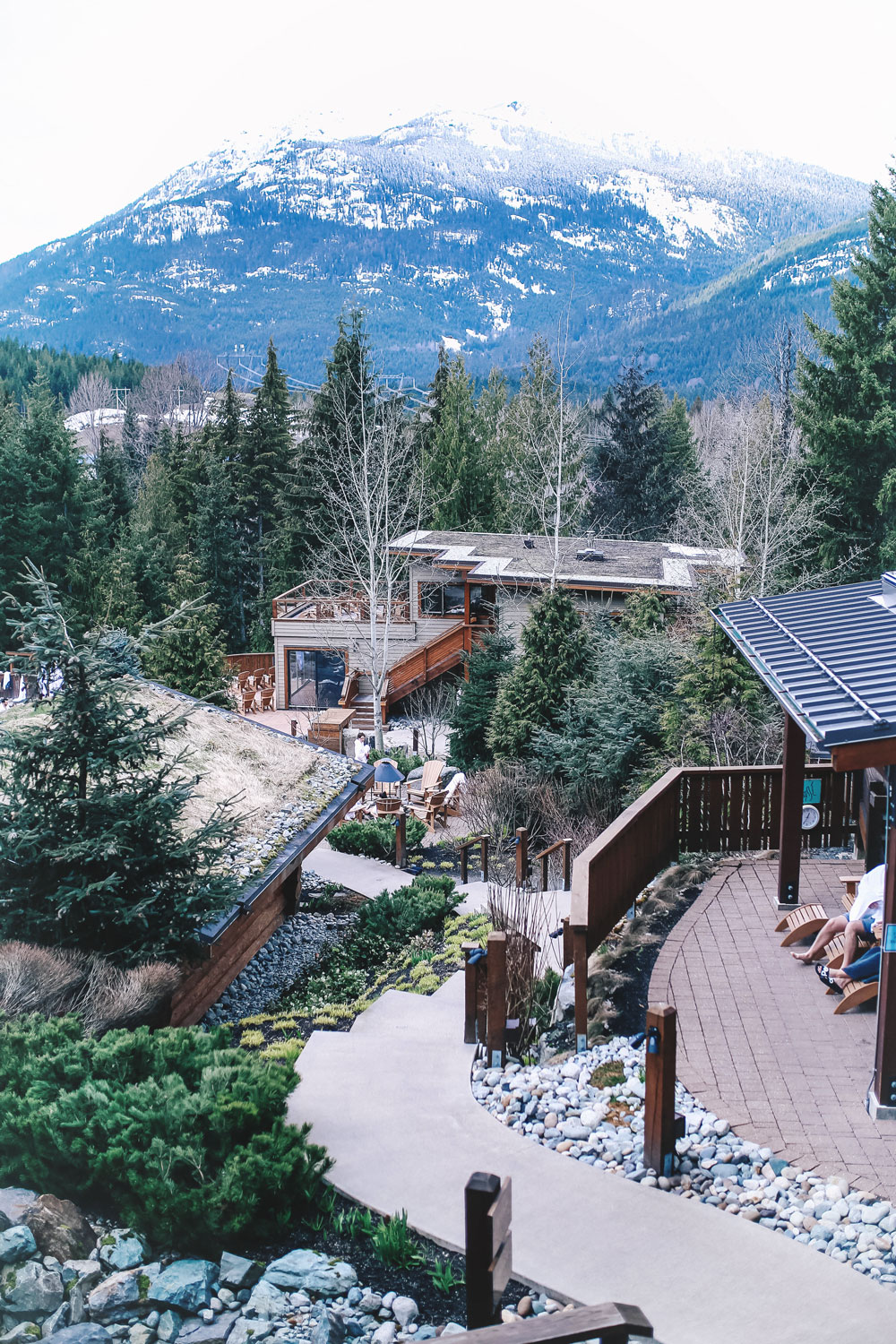 Spend a day letting the spa's many different hydrotherapy offerings work their magic on you, bring a good book, unwind – this is honestly one of those places where my brain just automatically turns off and I can just truly relax. An absolute must if you're visiting!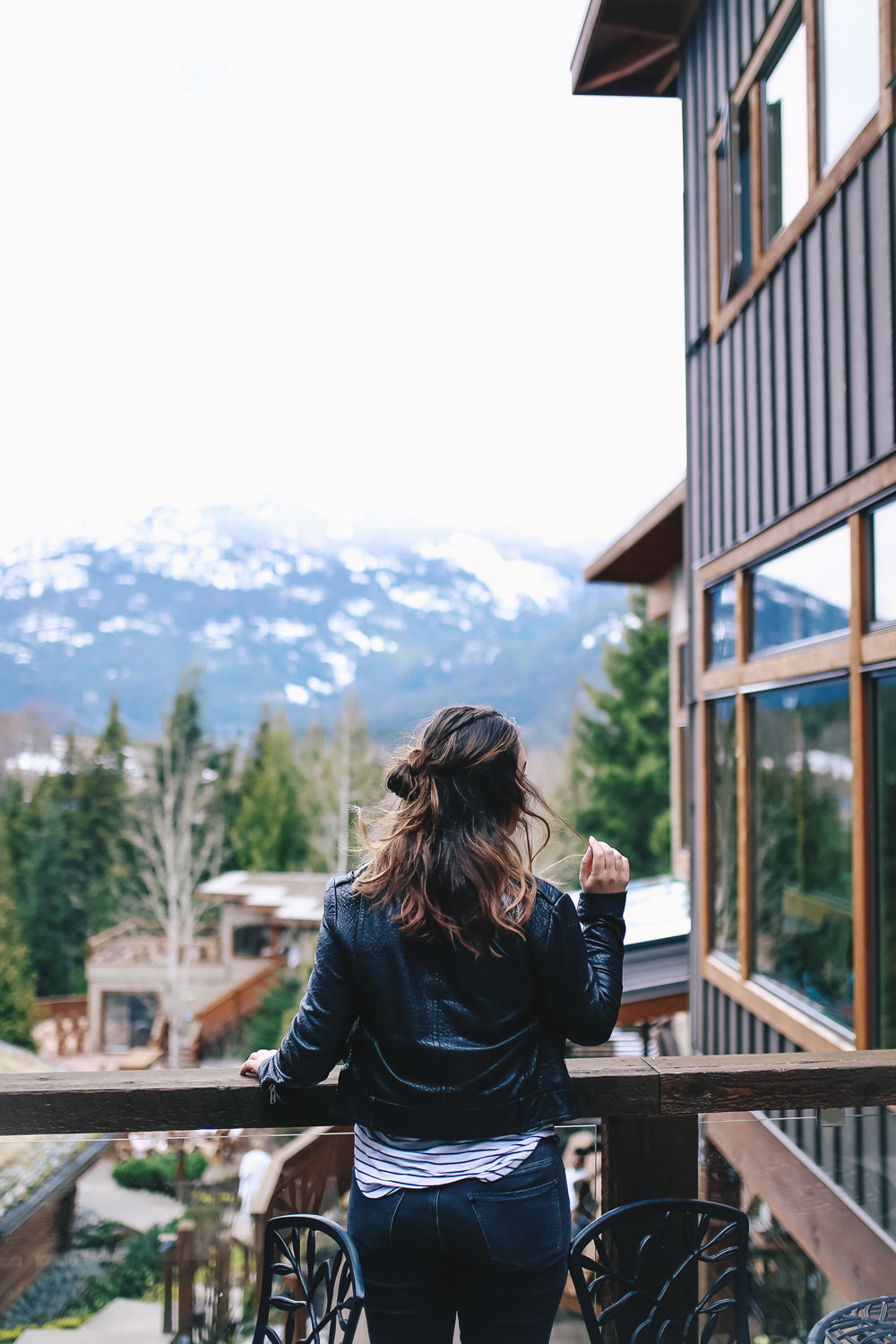 If you haven't watched the video though, you may not have already gotten this one tip I have to share – we kept running into bad luck the last 5-6 times we've stopped in at Scandinave (which is yet another reason to visit during May, quieter for sure!). Either the baths were at full capacity (so go early) or parking was just so abysmal we turned and left. I finally got Matt to let me go in this time while we were on our 15th lap around the parking lot and the front desk let me know there's extra parking near the Waldorf School (basically three lefts if you're driving away from Scandinave and you'll find it!). I'm not sure about regulations during the work week but if you're struggling to find a spot on the weekend, just turn around, hang those three lefts and after a quick 5 minute walk through the forest you'll be able to get your well-earned bliss!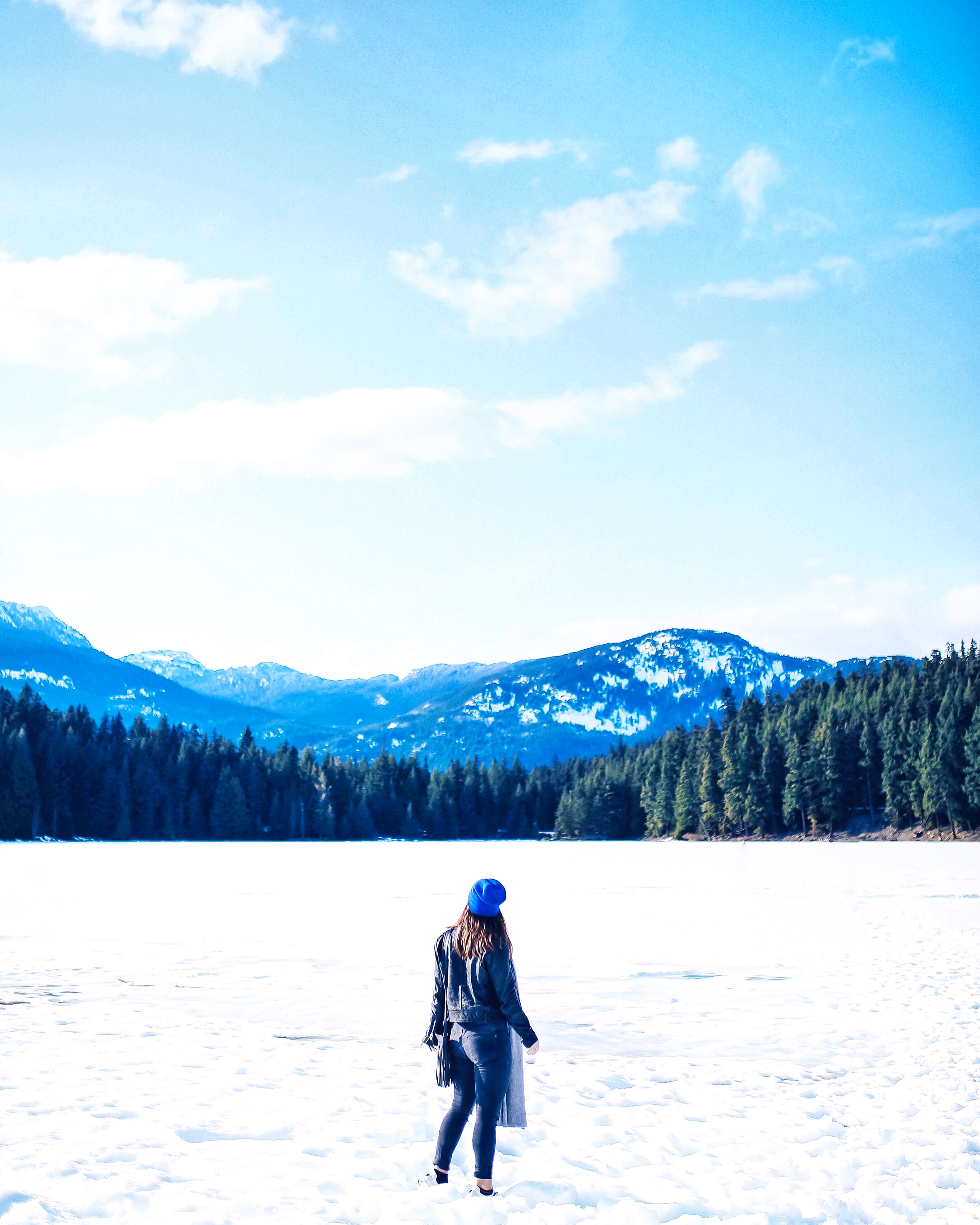 A quick goodbye to this beautiful town (for now) at Lost Lake (which is conveniently just near the Fairmont) and we were on the road again, with some seriously happy memories to look back on when life gets crazy as always back in the city. If you have any questions about visiting Whistler, definitely ask away in the comments below!