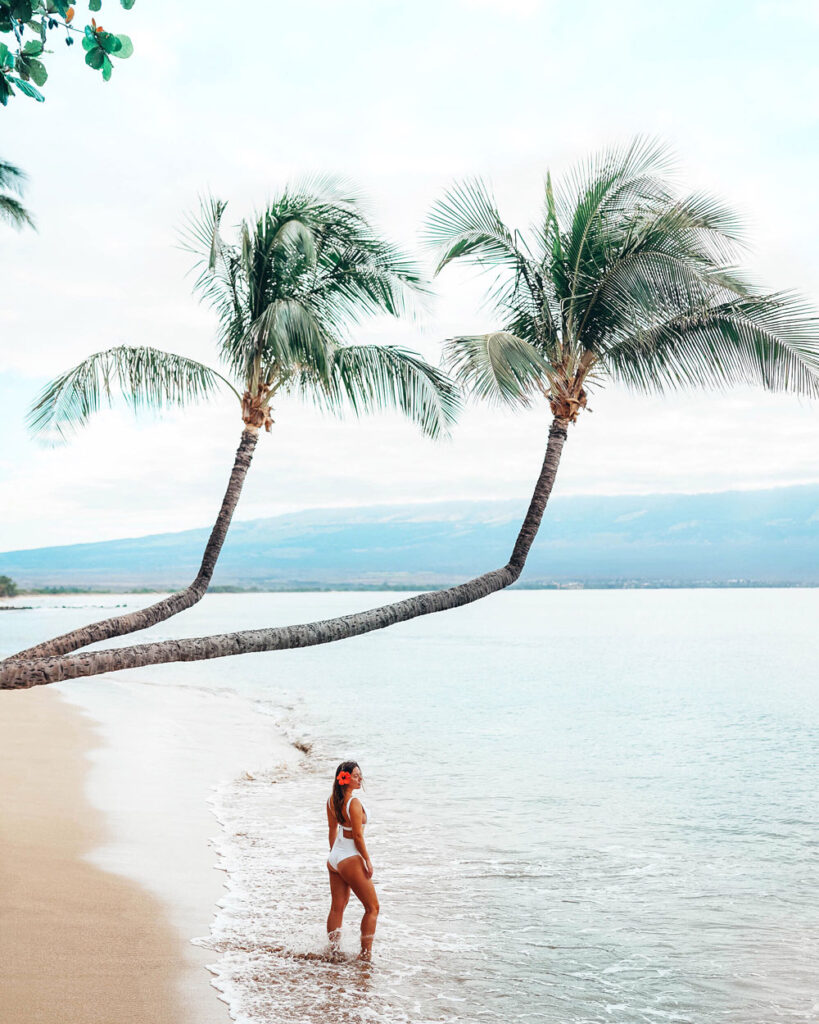 As you guys know, I'm a pretty outdoorsy girl. Whether it's the gorgeous mountains of Vancouver or the lakes in Jasper, I've always been drawn to nature. I have a special love in particular for the ocean, where I've spent my whole life playing and exploring. There's always been a need to support ocean conservation (something I focus on supporting a lot in my own life but should really bring to light more here on TVOB in case you guys want to get involved!) but the need to support our planet has never felt more urgent. Just watching Blue Planet's latest instalment on Netflix and checking out a few coral reefs the last few months has broken my heart and mobilized me into action even more when it comes to the need to protect our planet, and one of the most powerful ways we can support it is through our purchasing choices.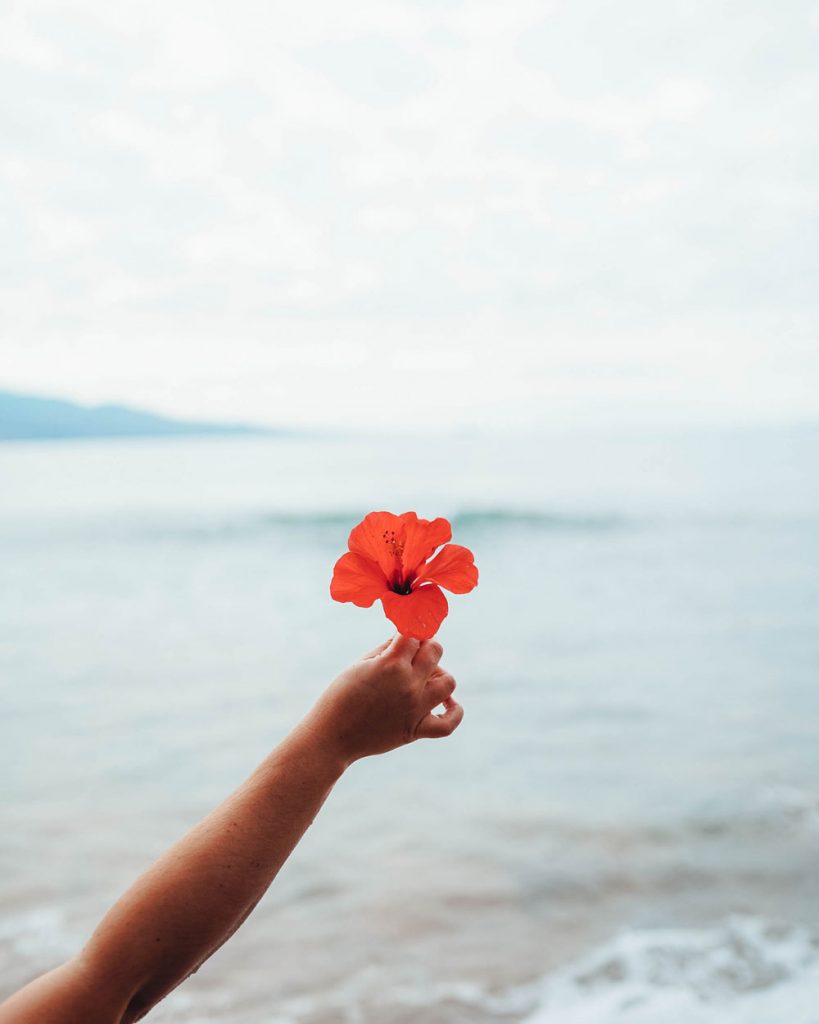 Today's post is short and sweet – I just want to highlight 5 brands that I've used & loved that are supporting sustainability and protecting our environment, minimizing the footprint they're leaving on our earth in their production and consequently, making it easy for us to look and feel our best without damaging our environment!
Londre Bodywear: The name Ainsley Rose might be familiar & that's because Ainsley works with me sometimes as a photographer – she's one seriously multi-talented babe because not only is she one of the most in-demand photographers in BC, but along with her business partner Hannah has created one of the most covetable swimwear lines out there right now with Londre. Their sexy yet super wearable suits have been seen on everyone from Kaitlyn Bristowe to Camilla Mendes, and they're all designed with sustainable products along with biodegradable or reusable packaging, all made ethically in Vancouver. I'm wearing the high waisted bottoms and classic top here in white – beyond comfy, so flattering and best of all, super adjustable (there's a tie in the back so that other chicks like me who have a proportionally larger chest-to-waist ratio can feel supported without having the waist gape!). Shop their gorgeous designs here for your next beach getaway.
RMS Beauty: a model and makeup artist cult favourite, I'd read about RMS Beauty (and specifically their highlighter, which the likes of Elle Macpherson swears by) on what felt like every single Into the Gloss interview ever. I tried it and let me just tell you, it's not hype – it's one of the best products I've ever used (I use it on my cheekbones, across my eyes, brow bone and cupid's bow). So not only is RMS Beauty cult brand status and seriously amazing, they also are committed to sustainable production, not to mention their products are natural so if your goal is to go more natural in beauty and wellness products too, they have you covered! I really want to try their supplements, have heard amazing things. Shop all their beauty & wellness products here!
Reformation: I'm basically continuously lusting after Reformation's pieces season after season – they capture that LA cool girl aesthetic so well and best of all, their products are created sustainably and ethically right in LA (feel like I may have to do some damage to my wallet when I'm down in Cali next month!). I love that they're not only focused on minimizing their eco-footprint, but they also treat their employees so well (including free ESL courses twice a week and a weekly massage for all factory employees). Shop all their lust-worthy designs here!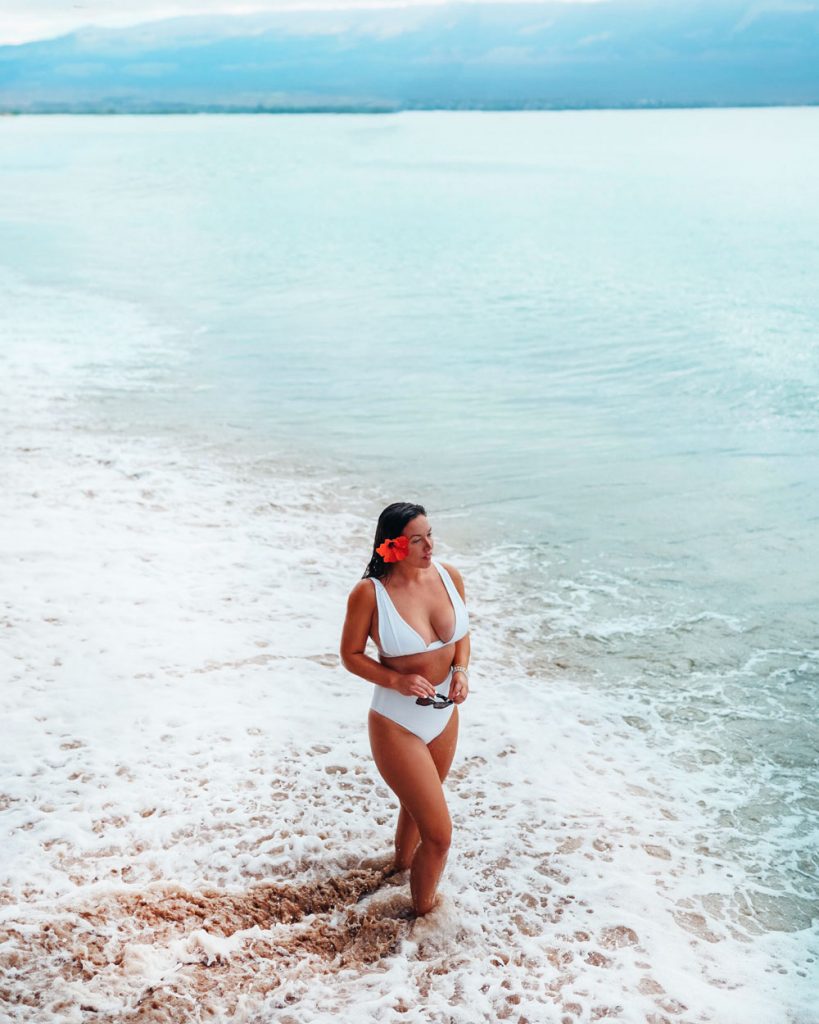 Patagonia: my love affair with Patagonia all started with an impulse purchase last year in Santa Monica – I totally did not pack appropriately for my trip down to Cali (classic optimistic-Canadian-going-south move) so had to grab something warmer or freeze during one of our first nights out on our epic road trip there (see part 1 of our road trip here and part 2 here!). I got to talking with the lady helping me out and she shared more about Patagonia's ethos and mission and I was blown away – how did I not know this all already with a Patagonia literally so close to me in Vancouver? I not only became completely obsessed with my fleece (it was like my Linus blanket the whole time) and pleaded for a new one this Christmas (you can see it peeking out underneath my parka in some of these Jasper shots, so warm!), but I became seriously moved by Patagonia's commitment to reducing their environmental impact, which you can read more about here. It's a brand I have serious loyalty to now, particularly because the performance of their products is next level on top of being eco-friendly. Shop Patagonia here!
Triarchy: I actually know Ania and Adam (the creators of Triarchy) through a friend and they both seem like such fantastic people, so it's been amazing seeing Triarchy grow, especially with their sustainable ethos and commitment to both design and the environment. Their commitment to producing sustainable denim took them to Mexico City, where they found a factory they now manufacture at uses 85% recycled water (water is one of the most wasteful elements of production ordinarily). Plus, their cuts are incredible, ranging from classics you can wear every day to more edgy designs! Shop Triarchy here!
What are your favourite sustainable brands, and do you guys have any other tips for reducing your eco-footprint? Tell me in the comments below!