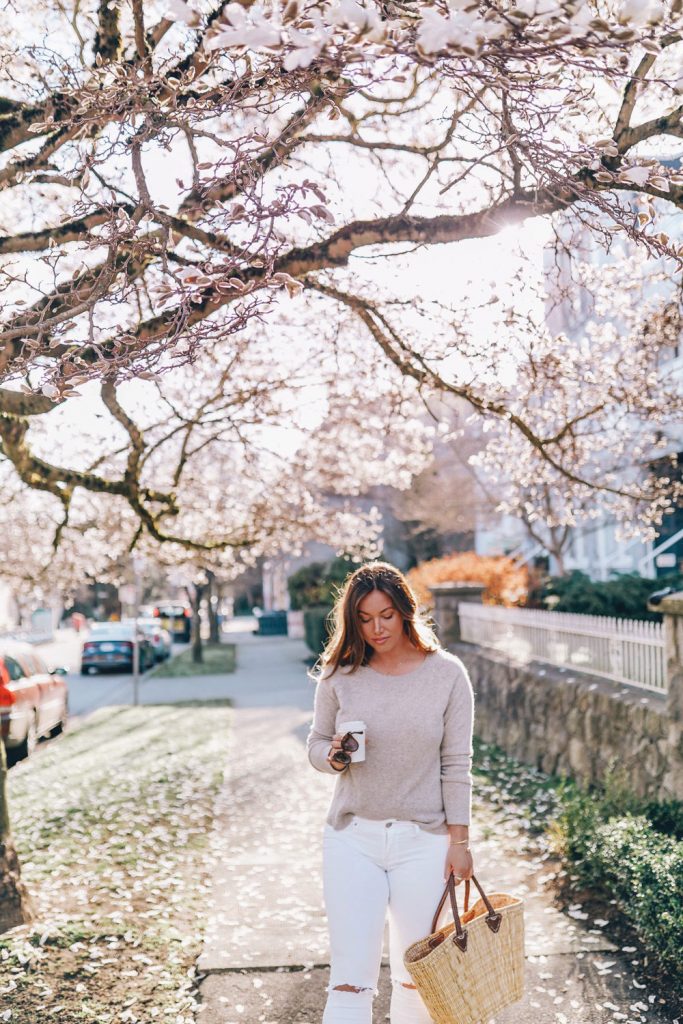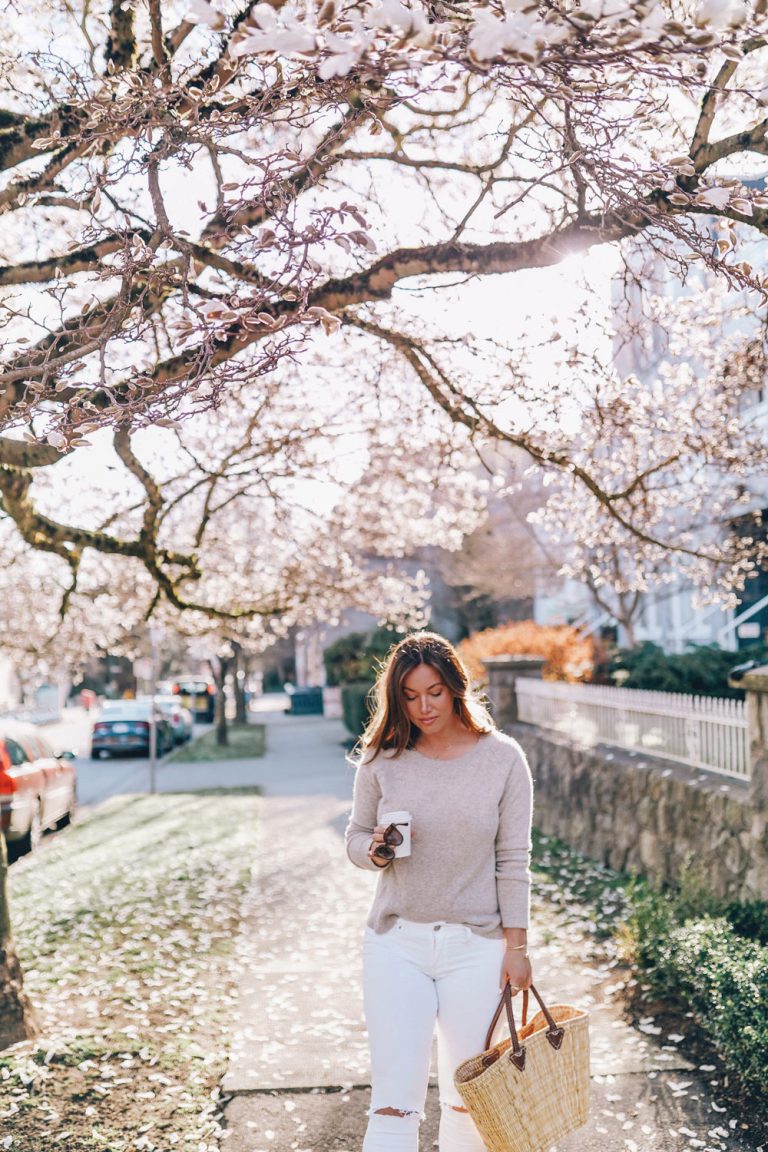 If you've been reading or following along either before or since Cal was born, you know that I basically on loop keep saying that time is flying by way too quickly for me, but seriously…how is it March in a mere days?! We are officially heading into spring in a few weeks' time, and being on the West Coast here we get a bit of an earlier taste of spring since we have such mild winters. I keep seeing more crocuses and snow drops breaking through the ground, there's that sweet scent in the air and I find myself dropping one layer when out for my walks as the temperatures steadily start climbing up and the sun's rays become stronger.
You'd think that between being a new mum and this pandemic still raging on I wouldn't be that keen to get dressed up these days, but actually I'm finding I'm just so, so sick of the same uniform every day (leggings, nursing camisole, sweater and sneakers/ankle boots) and really looking forward to spring style and shedding all these winter layers!
I wanted to share 10 spring trends to look forward to and super easy ways to incorporate them into your looks even as we still deal with cooler temps and ease our way into spring (before the glorious sartorial sweet spot of April 25th of course, forever made famous by this).
---
Trench Coat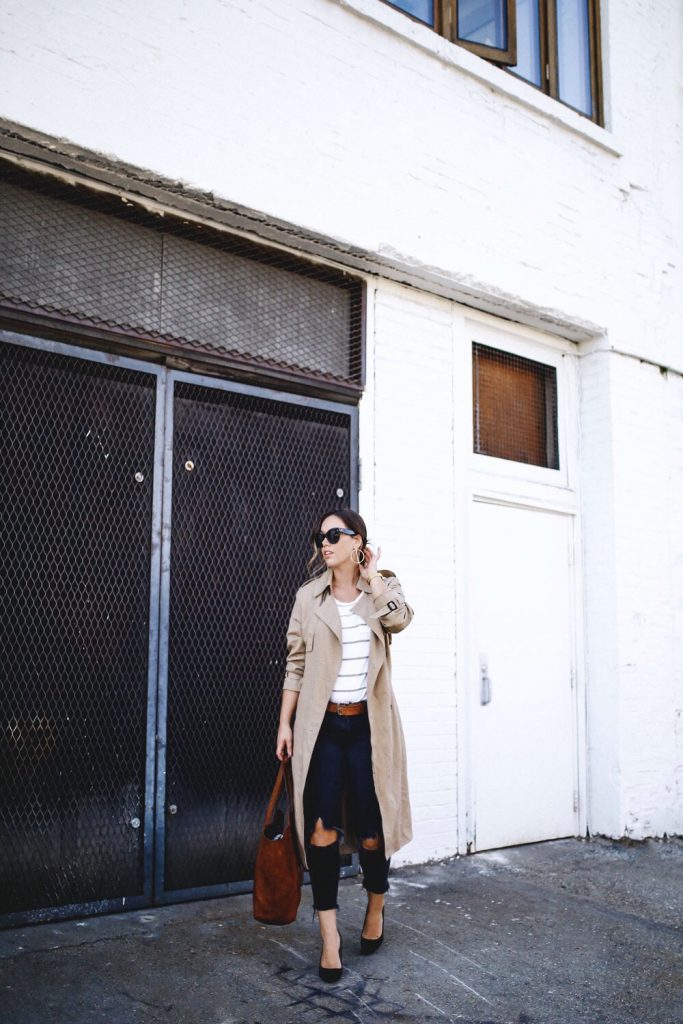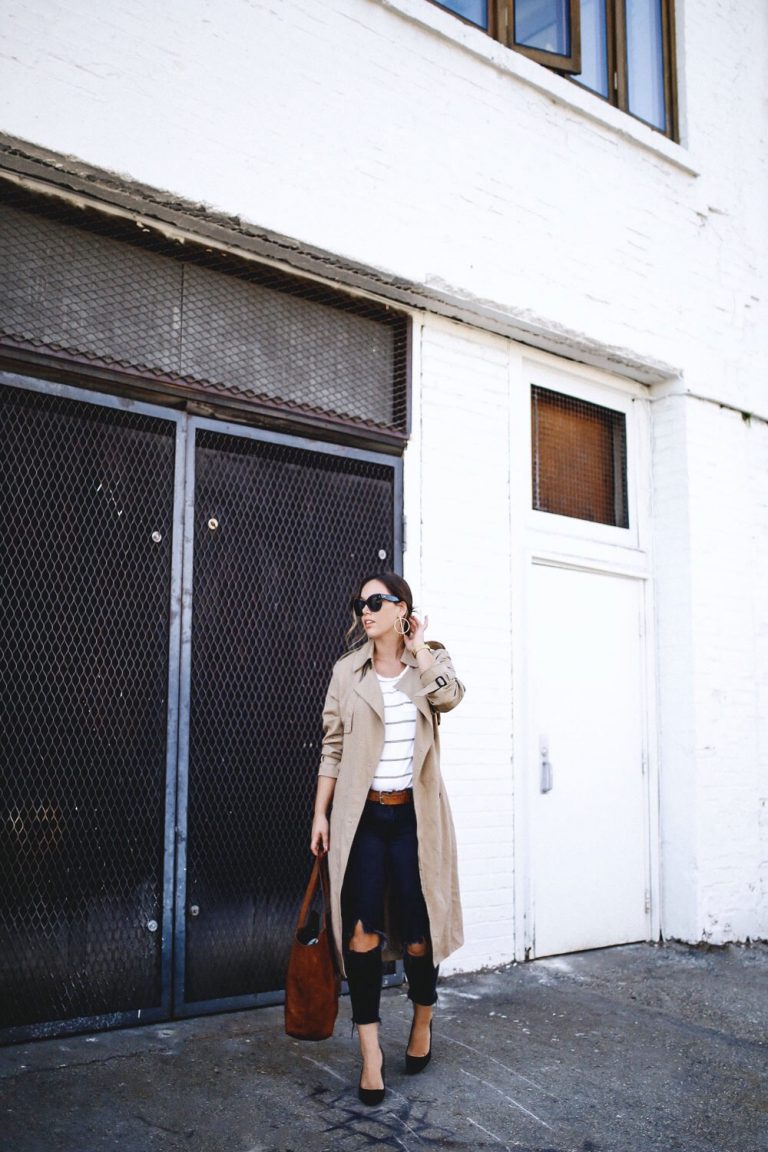 I am so indebted to my winter coats for getting me through the winter warmly every year and particularly this year, allowing me to get out every day to walk my angel boy no matter what the elements are (and being in Vancouver, that can often mean a lot of rain) but I am honestly beyond excited to ditch them for the year and start wearing some cuter, lighter and less bulky styles. Trench coats are my forever favourite. They're such a classic silhouette but the iterations of them are endless (silk, wool, etc) and while I always opt for a neutral tone for max wearability, there are some gorgeous colour options if you want something with a bit more statement.
Menswear-Inspired Shirt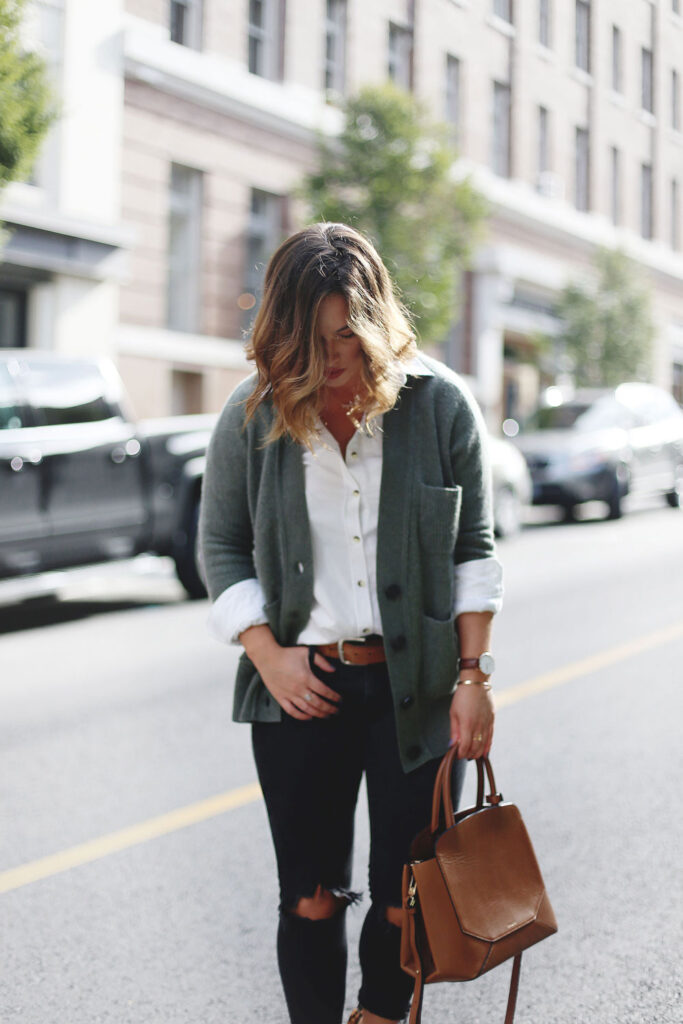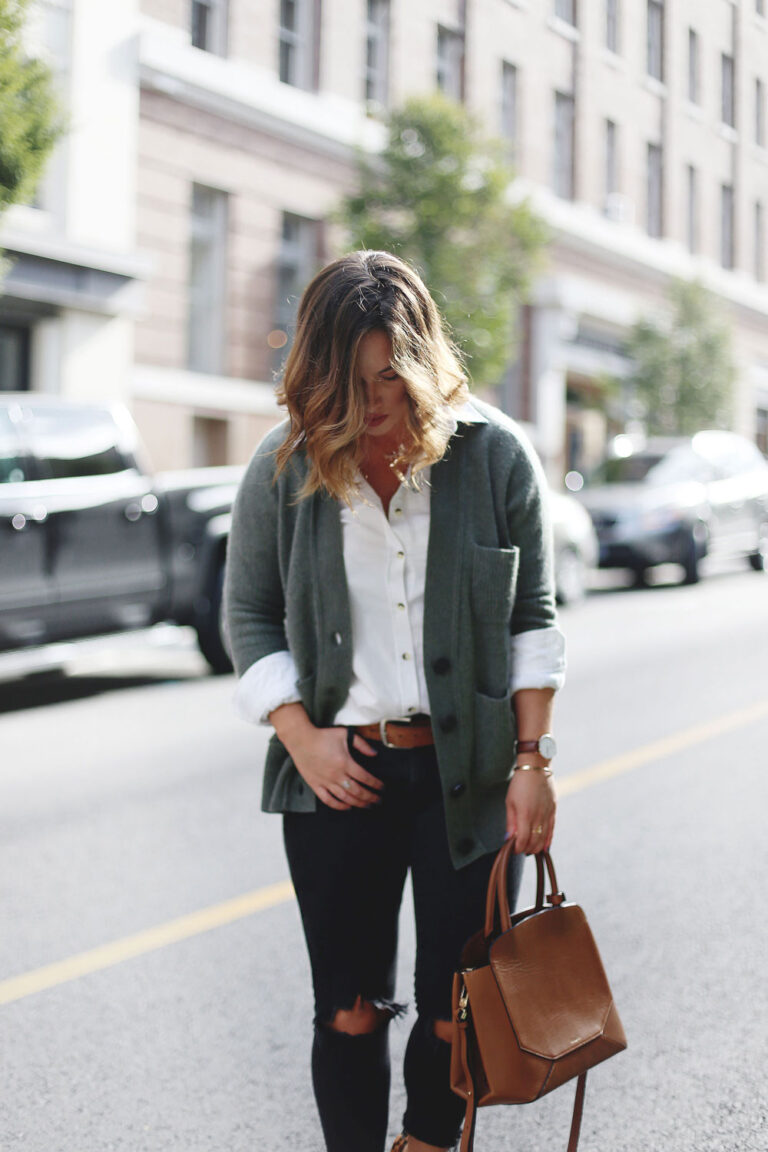 A button-down menswear-inspired shirt is actually the most amazing all-in-one, and this oversized silhouette is also really trending for spring. It's perfect for nursing, it's comfy so we're not sacrificing comfort at all (key for postpartum life, WFH life, etc), it doubles as an amazing cover-up in the summer, depending on the length you can play around with it as a tunic, dress, top, etc, it's perennially stylish and sexy and unbelievably versatile. It's also something I don't currently have in my closet shockingly! Before Cal came I did a huge purge of so many things in my closet including all my older button-downs that I just wasn't feeling so looking ahead to spring/summer, I'm stocking up on some lighter weight options (like cotton, linen, etc) so that I have some longer wear with them!
Vests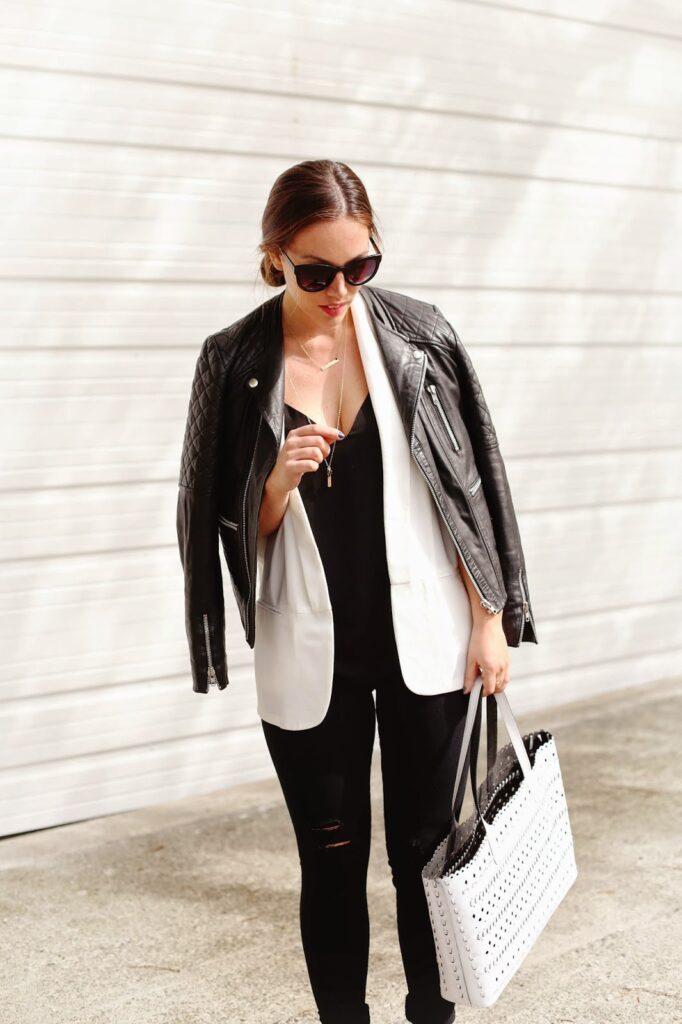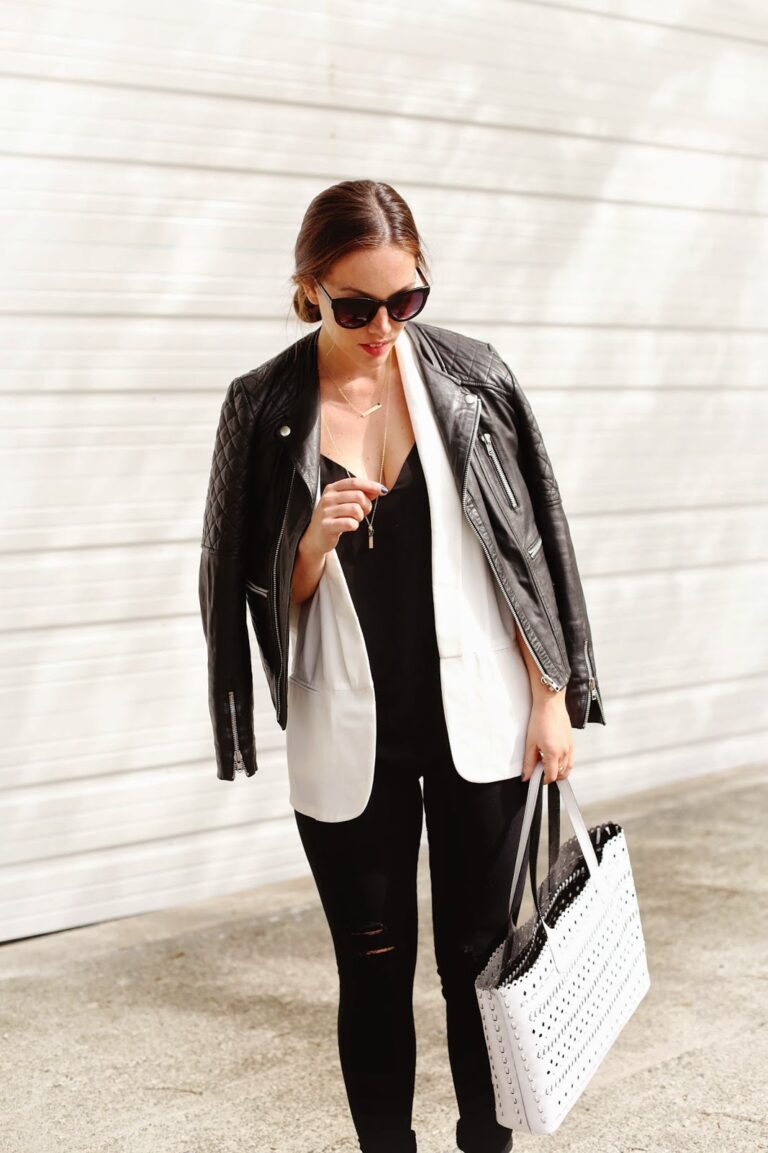 I feel like I went through a vest phase and then just stopped wearing them altogether but it's really a piece I want to incorporate more into my closet! Not only does it add so much depth and a cool layering effect, but it's also a super functional piece for spring transitional style as temps are usually still a bit chillier but you're not needing a full coat (or at the very least, a heavyweight coat!). I'm into any texture, weight or tone with this, but really particularly feeling a more menswear-driven vest or one with sleeker lines. So many gorgeous options here.
Bold Florals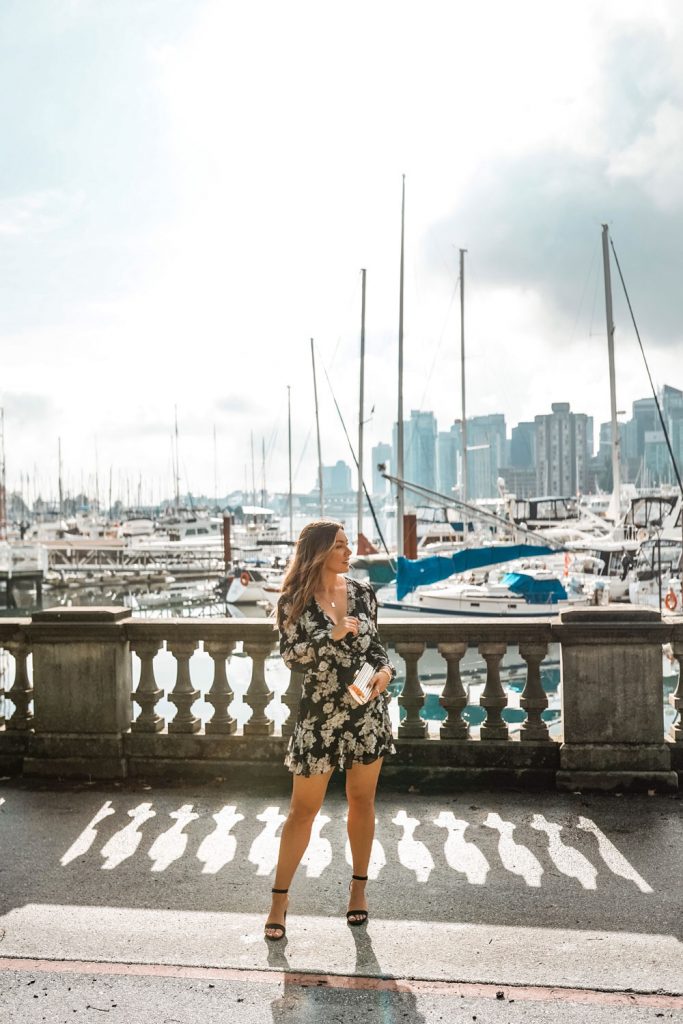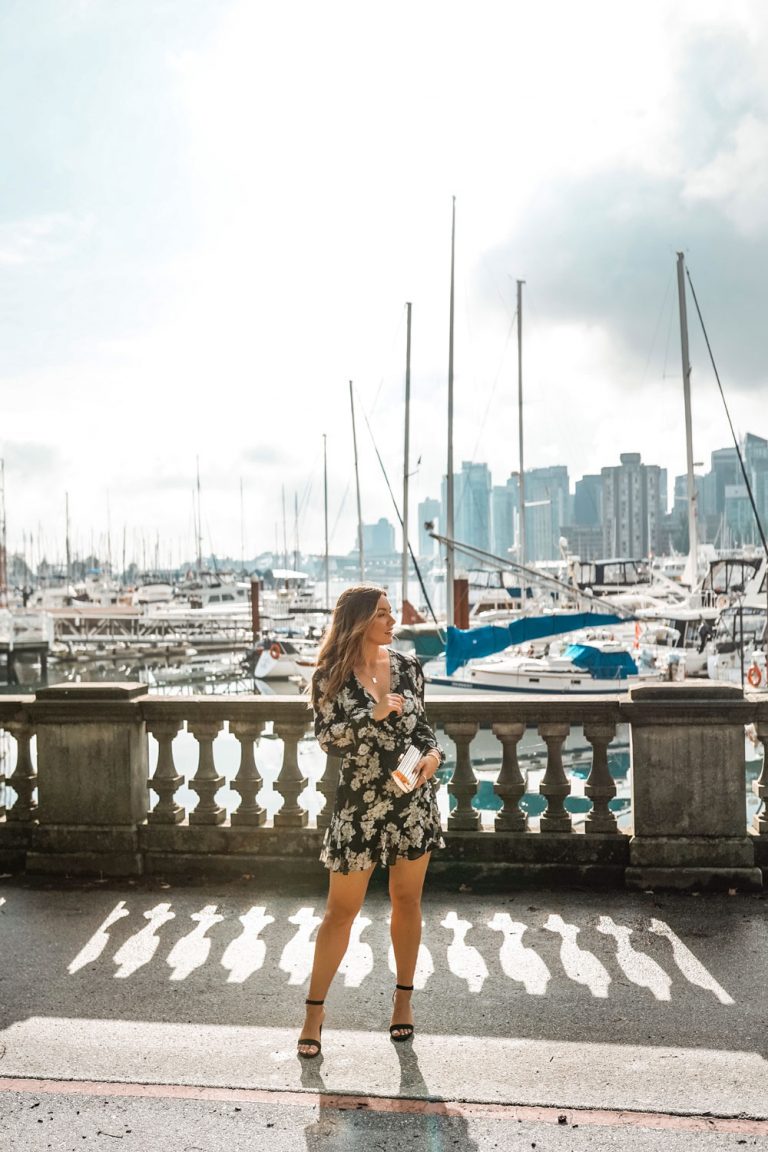 I usually go for more delicate florals but I love the more oversized, punchier florals I'm seeing for spring. I feel like especially after the year plus change we've all had, we need these bright, happy prints in our lives right now! Just an FYI but a new-to-me brand that literally has every print I'm coveting this spring (floral included, but also a ton of other ones like a banana bunch sweater that I desperately need) is FARM Rio, a Rio de Janeiro based brand that I'm obsessed with! Just ordered some new pieces so can't wait to adventure out of my neutral ground a bit and style up some of their pieces soon!
Khaki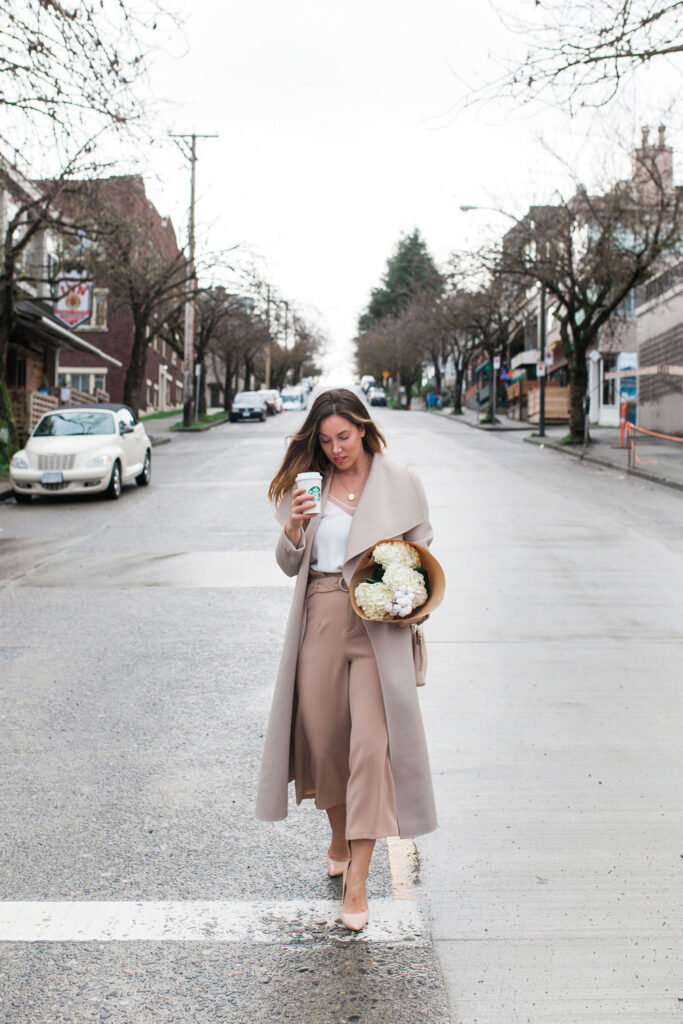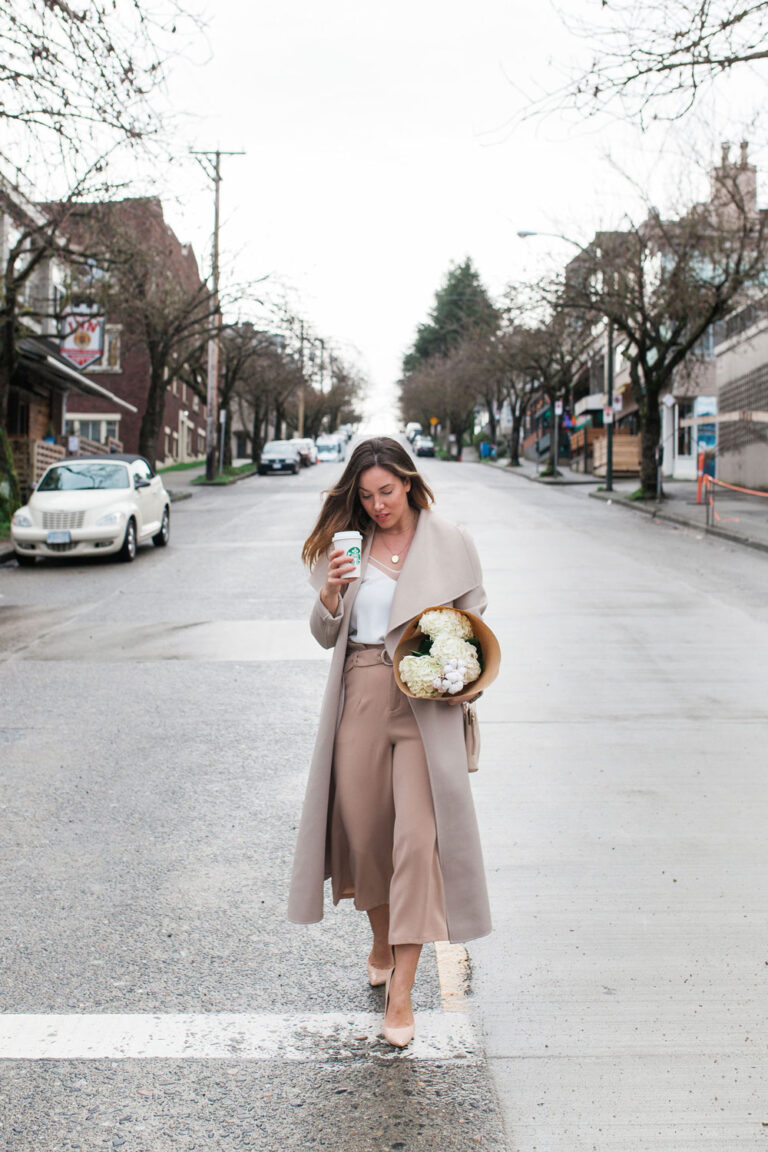 I feel like saying you're looking forward to khaki or softer neutrals is as much a given for spring trends as florals are, but it's a tried-and-true seasonal trend for a reason. I'm not really someone who gravitates towards black as it is but even if I was, I feel like we're all always desperately craving more lightness, airiness, etc around this time of the year. I'm really having a moment with khaki in general, and not just pants…think blazers, incorporating the tone in accessories/tops, even swimwear (check out Shopbop's The Swim Shop for more ideas)! I just think it's a forgotten basic sometimes that can actually be done in such a chic way.
Wide Legged Bottoms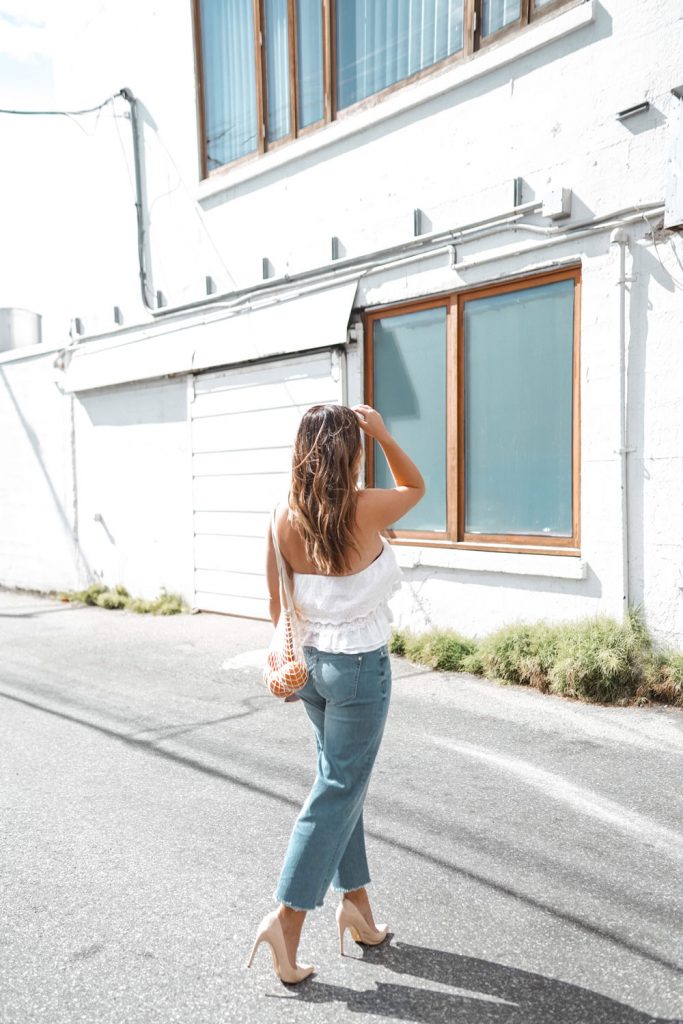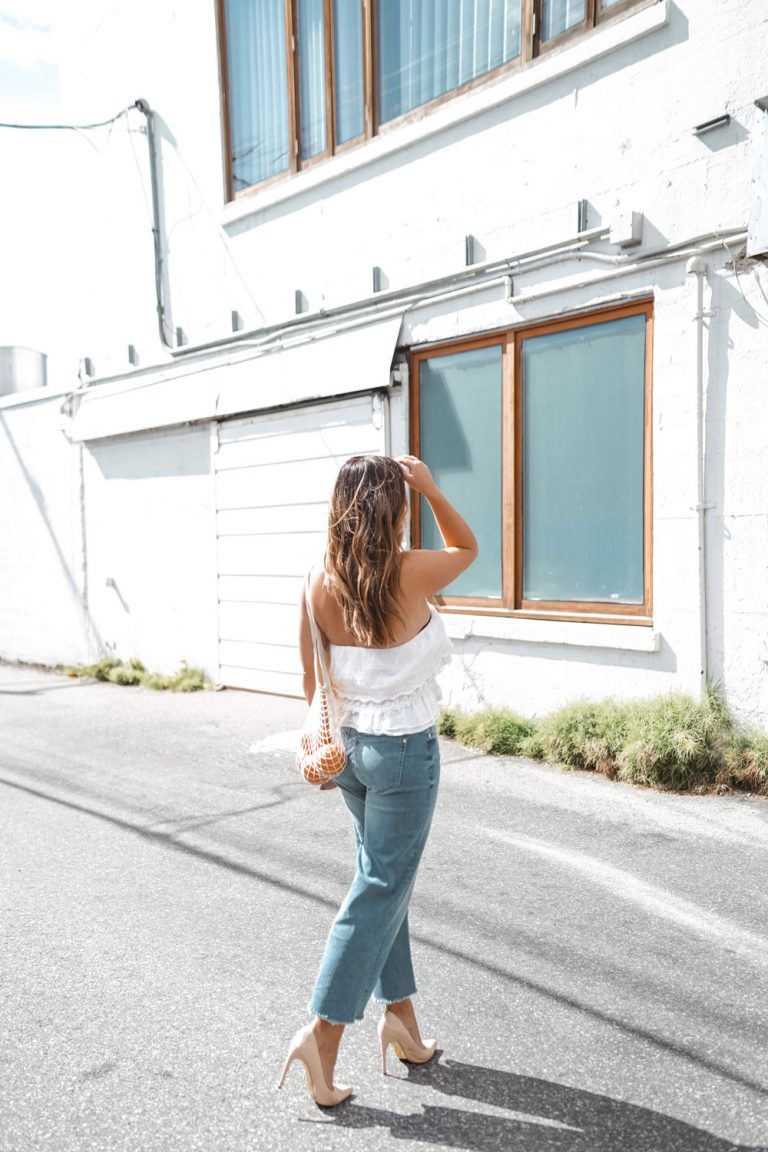 Speaking of not sacrificing comfort for style, I'm behind the wide legged trend in a big way. Whether it's a wide legged trouser or flared jeans, it's a '70s trend I'll always embrace. It works for all body types and is super flattering, nipping in at your smallest part and skimming over your lower half. So many gorgeous denim options here in the Denim For Days roundup!
Matching Sets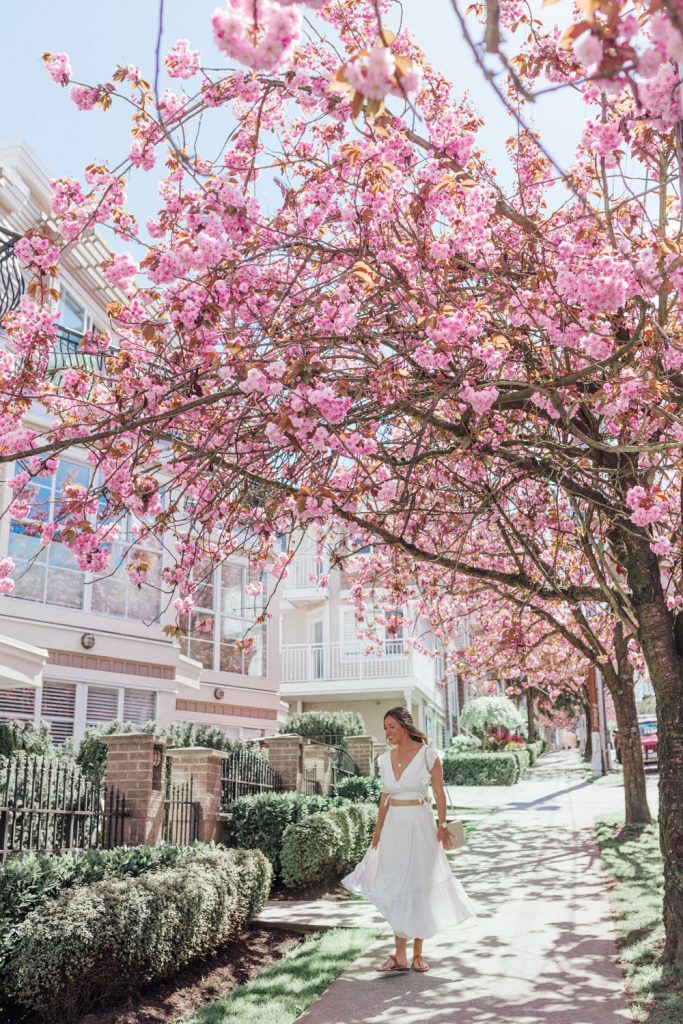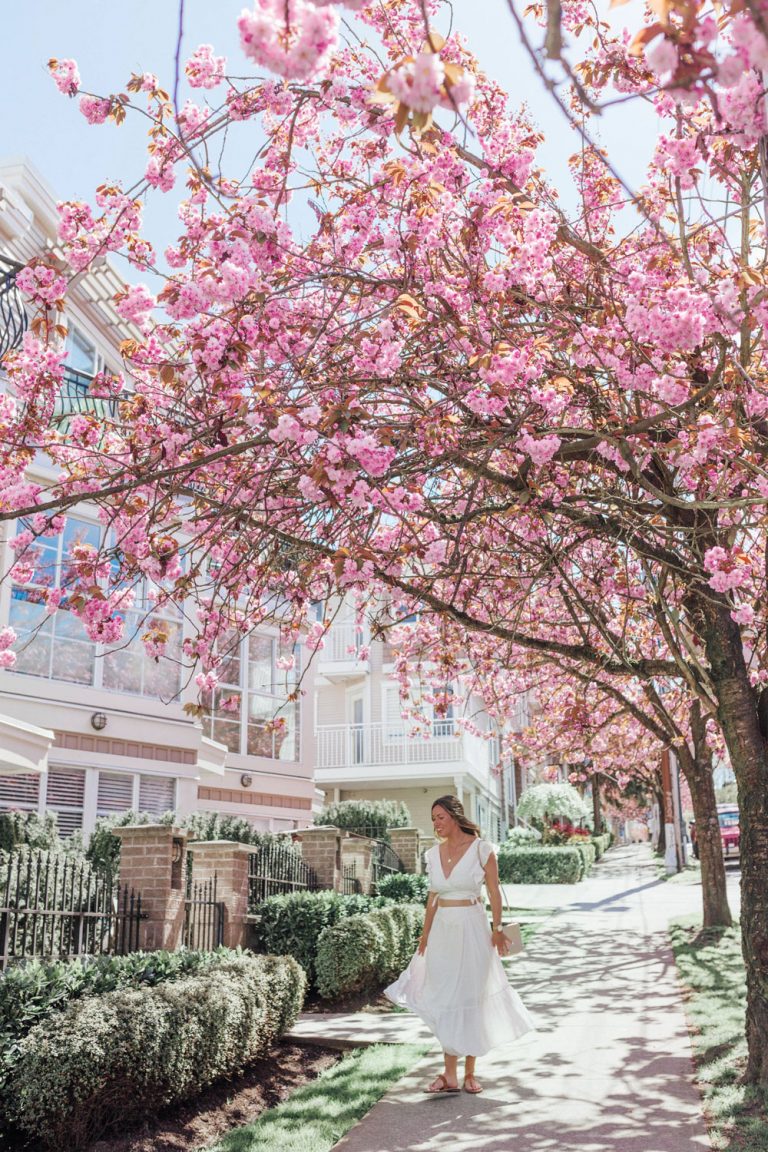 I honestly live for matching sets and love that specific to activewear or loungewear, they're such a big thing now. As much as I'm getting excited to get out and wear real clothes again and style up my looks for a myriad of reasons (postpartum being just one of them…I feel like if anything it's more the general feeling that we don't have as many reasons to dress up these days that if anything makes me want to find reasons to even more!), I am still mostly living in active/loungewear so having more dressed up iterations of my day-to-day looks is key. So many gorgeous matching set options here.
Woven Pieces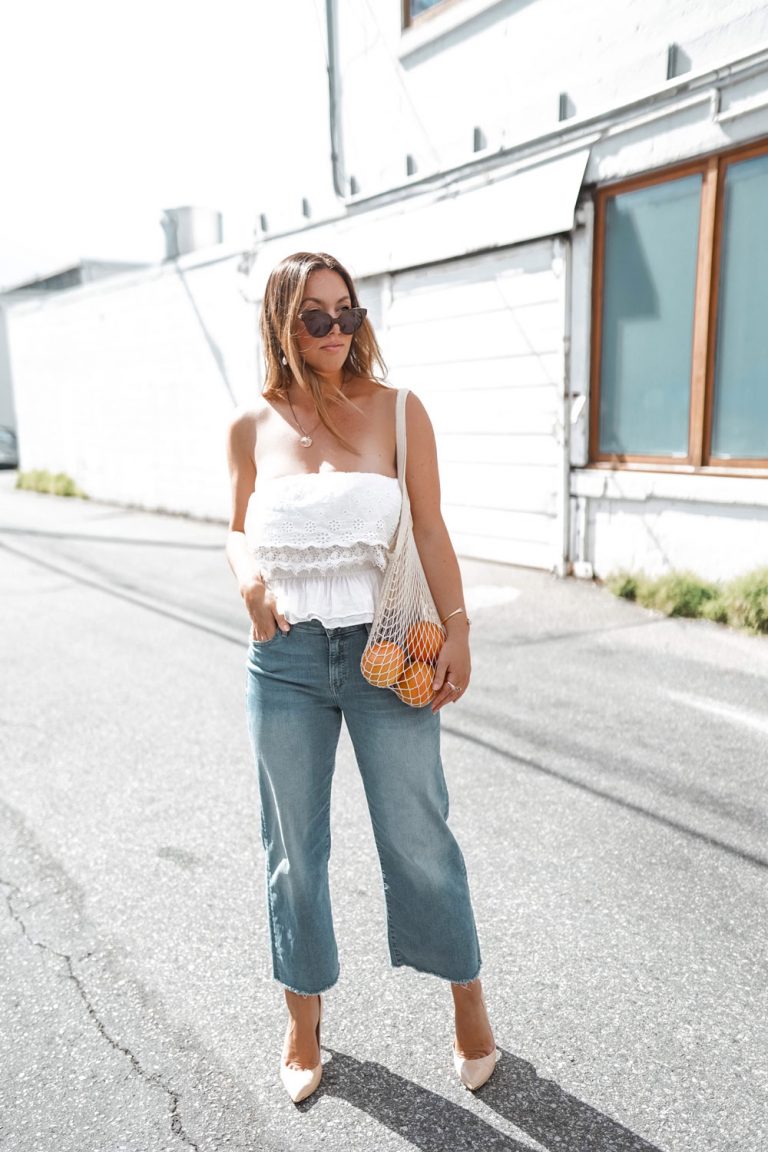 Whether that's a market net bag or even something more structured (I feel like Cult Gaia always has gorgeous options…I have their bamboo Ark bag and I am obsessed with it. Whether it's a market bag or a woven top or even woven sling backs, just a little slice of summer to introduce now!
So many gorgeous new arrivals at Shopbop as always if you're in the shopping mood! I love looking at ways of reworking my existing wardrobe and treating myself to a couple new pieces very season, it just helps